The wig industry is seeing a rapid increase, earning $7.7 billion in 2022. With an estimated compound annual growth rate (CAGR) of 7.5% from 2022 to 2032, the market could reach $15.7 billion by 2032. For new entrepreneurs hoping to get involved in a wig business, now is the time.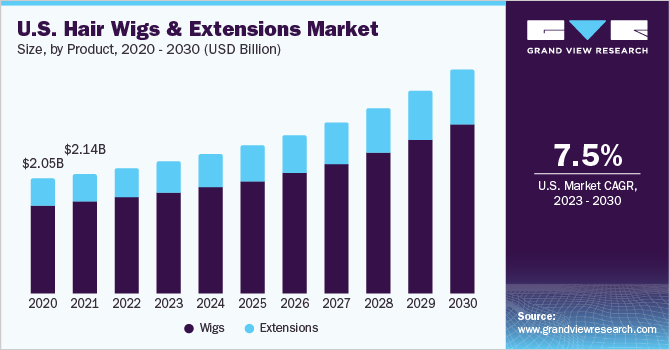 By understanding industry trends, identifying a profitable niche, and implementing smart branding and marketing, a new wig business can find success in this growing market. With careful planning and execution, there are exciting opportunities to build a sustainable company in this sector.
This guide will walk you through how to start a wig business. Topics include market research, competitive analysis, registering an EIN, obtaining business insurance, marketing, and more. Here's everything you need to know to start a hair extensions and human hair wigs business.
1. Conduct Wig Market Research
Market research is an important part of starting any new business. For wig business owners, primary and secondary market research offers insight into your target market, market saturation, trends in services and products, and more.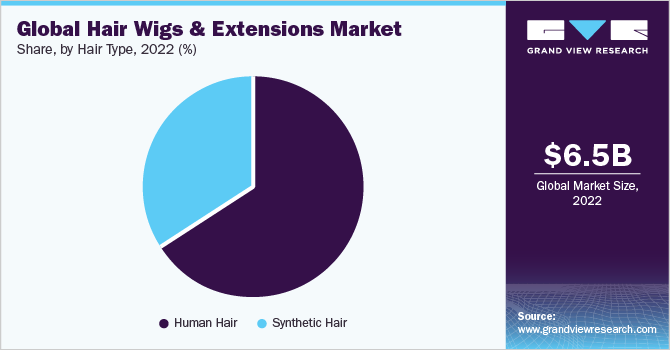 Some information you'll learn through market research for wig stores and custom medical wigs includes:
A major driver is the rising incidence of alopecia and cancer patients losing hair due to chemotherapy.
Medical conditions leading to hair loss affect 6.8 million people in the US.
Wigs provide an option to restore normal appearance and self-confidence.
The aging population, especially baby boomers, also contributes to demand. By 2030, 1 in 5 Americans will be retirement age.
Older consumers seek wigs and hairpieces to cover graying and thinning hair.
Younger demographics are also fueling the market through the use of wigs as fashion accessories and costume pieces.
Social media trends like cosplay drive specialty wig demand.
The Black community's use of wigs and weaves as protective hairstyles or fashion statements offers another growth avenue.
Higher disposable income in China, India, and Japan along with growing hair donation practices contribute to regional demand.
Higher spending power and celebrity/social media influence support the American market.
From a competitor perspective, the market is highly fragmented with many small and medium players.
For new entrants, opportunities exist by focusing on niche markets and customizable or made-to-order offerings. Targeting specific demographics like Black women, cancer patients, or the LGBTQ community can help differentiate.
2. Analyze the Competition
Thoroughly analyzing the competition is crucial for any entrepreneur entering the wig industry. Whether setting up an online store or brick-and-mortar shop, understanding key rivals helps position your new business.
Some ways to get to know competitors in the custom wigs market include:
Identify competitors geographically close to your prospective physical store location.
Drive around the area and note wig shops in a 15-20 mile radius.
Visit their stores and evaluate product selection, pricing, promotions, store design, and customer service.
Research major online competitors as well. Google search terms like "wigs online" and "buy wigs" to find top ecommerce sites.
Analyze details like product categories, wig styles and materials, price points, shipping costs, return policies, and website design.
Subscribe to email lists to learn their marketing approach.
Studying market leaders' websites enables the creation of points of differentiation.
Use tools like Alexa to gauge competitors' web traffic and SimilarWeb to assess their search engine keywords and traffic sources.
Check online reviews for wig retailers on platforms like Yelp and Trustpilot.
Monitoring reviews over time gives perspective on customer sentiment shifts.
Following competitors on social media provides updates on new products, promotions, and partnerships.
Crafting a competitor analysis matrix helps summarize findings and identify vulnerabilities.
Aspects to compare include pricing, product selection, brand reputation, marketing capabilities, and omnichannel presence.
Regularly revisiting the competitive analysis ensures your strategy evolves as the market shifts. Adapting to competitors' moves and identifying new avenues of differentiation will strengthen your business foundations.
3. Costs to Start a Wig Business
When launching a wig business, careful financial planning and cost analysis are essential. Start-up costs typically include one-time expenses to get the business operational. Ongoing costs then become part of the monthly and annual budget to sustain operations.
Start-up Costs
Business registration fees – $50-$500 depending on entity type
Business license or permit – $50-$100 annually
Domain name and website – $300 initially
Shop fittings and renovations – $5,000-$15,000 for a physical store buildout
Inventory and supplies – Minimum $10,000, ideally $25,000-$50,000 to start wig inventory. Additional funds for mannequin heads, wig stands, cleaning supplies, etc.
Point of sale system – $1,000-$3,500 for hardware and software
Accounting software – $0-$150 per month
Marketing collateral – $2,000-$5,000 for branding, business cards, signage
Initial staff hiring and training – At least 1-2 wig specialists at $15-$25 per hour
Grand opening events – $1,000-$5,000 depending on promotions and marketing
Business insurance – $500-$2,000 annually
Working capital reserve – $10,000 minimum for contingencies
Ongoing Costs
Rent – $2,000-$5,000+ per month for retail space
Mortgage – $1,200-$2,500+ per month
Utilities – $300 per month average
Inventory replenishment – Minimum $5,000 per month initially
Staff payroll – Depending on location, $30,000+ annually for 1 full-time specialist
Shop supplies – Shampoos, conditioners, caps, etc., around $100 per month
Bookkeeping fees – $150-$500 per month if outsourced
Advertising – $200-$500+ per month, higher initially
Credit card processing fees – 1.5-2.5% of revenue
Website hosting and maintenance – $100 per month
Insurance and licenses – Annual renewals
Taxes – Corporate, sales, etc. Plan for 20-30% of profits
owner's salary – Depending on the desired income
Careful startup budgeting and cash flow planning is advised before jumping into a wig business. Maintaining adequate working capital for the first 12-18 months is also recommended to withstand early growing pains. With proper funding and disciplined cost management, a wig shop can gain steady community traction.
4. Form a Legal Business Entity
When starting a wig business, one key legal decision is choosing the right business structure. The four main options each have pros and cons to weigh.
Sole Proprietorship
A sole proprietorship is the simplest structure. You operate as an individual with pass-through taxation. However, you have unlimited personal liability for debts and legal claims. This exposes personal assets like your home if sued. Sole proprietorships also lack perpetuity. If you retire or pass away, the business dissolves.
Partnership
Forming a general partnership enables joining forces with one or more co-owners. You still get pass-through taxation but gain shared resources. However, partnerships have joint and several liability. If your partner is sued or creates debts, your assets are at risk. Partnerships also terminate if a partner exits.
Corporation
A corporation provides limited liability protection for owners. Shareholders are only liable up to their investment amount. Corporations can also raise capital by issuing stock. Downsides include double taxation on profits and complex registration rules. Annual meetings and formal directors are required.
Limited Liability Company (LLC)
Forming a limited liability company (LLC) combines pass-through taxation with liability protection. Only your business assets are at risk from debts or lawsuits. Unlike corporations, LLCs have fewer compliance requirements and management flexibility. Starting an LLC for a wig business enables accessing capital with less red tape by issuing ownership units.
5. Register Your Business For Taxes
One key task when forming your wig business is obtaining an Employer Identification Number, or EIN, from the IRS. This unique number identifies your business for tax and reporting purposes.
An EIN is required to open a business bank account, apply for licenses, hire employees, and file tax returns. Sole proprietors can use their Social Security Number instead but having an EIN adds legitimacy and separates your business and personal finances.
The good news is applying for an EIN is free and easy through the IRS website. Simply follow these steps:
Go to IRS.gov and click "Apply Online Now"
Choose what type of entity your business is organized as
Input your personal information such as name and Social Security Number
Enter your wig business name and address
Select the "Sole Proprietorship" or "LLC" option for the type of responsible party
Specify if you already have employees or plan to hire soon
Carefully review all entries to ensure accuracy
Submit the online application
Within minutes, you will receive an EIN confirmation via email. Be sure to print and save this for your records. Total time is usually under 15 minutes.
You'll also need to register with your state's revenue department for sales tax collection. Most states charge no fee but you must file regular sales tax returns. Keep your EIN and state tax ID handy as you open business bank accounts and complete any license applications.
Obtaining an EIN and sales tax ID are simple, no-cost tasks that lay the groundwork for your wig business. With these key identifiers, you can operate legally and start generating revenue. Let me know if any questions come up during the application process!
6. Setup Your Accounting
For any wig business owner, having rock-solid accounting practices is crucial. This ensures you remain financially organized, maximize profits, and avoid IRS issues.
Accounting Software
Investing in small business accounting software like QuickBooks is highly recommended. This allows seamlessly connecting bank accounts to import transactions and track income and expenses automatically. Features like invoicing, inventory management, and financial reporting save tons of time and provide real-time visibility into the health of your wig shop.
Hire an Accountant
Consider hiring an accountant, at minimum for advice and year-end tax preparation. For roughly $500-$2,000, an accountant can review your books annually and handle filing business tax returns. This experienced guidance ensures you maximize write-offs and deductions to lower your tax bill legally.
Open a Business Bank account
Be sure to maintain completely separate personal and business finances. Obtain a business checking account and credit card solely for your wig company's use. Never co-mingle these funds. This makes balancing your books simpler for both you and your accountant. It also provides helpful documentation if the business is audited.
Apply for a Business Credit Card
Applying for a small business credit card requires your company info like legal name, EIN, and annual revenue. Issuers determine credit limits based on business revenue and creditworthiness, not your score. Manage this account wisely to build your business credit profile.
7. Obtain Licenses and Permits
Before opening your wig shop's doors, it is crucial to ensure you have obtained all required business licenses and permits. Find federal license information through the U.S. Small Business Administration. The SBA also offers a local search tool for state and city requirements.
First, check federal, state, and local regulations to determine which licenses apply to a wig retailer in your area. Common permits needed include a general business license, retail seller's permit, and zoning approval for operating a storefront.
A general business license is typically required in most jurisdictions before any commercial activity. Expect to pay $50-$100 for the initial license and renewal fees annually. This demonstrates you have registered your wig business appropriately with the city or county.
States also require a retail seller's permit for authority to collect sales tax from customers. When applying, you will need to provide details like your business name, address, owners, and EIN. This permit must be visibly displayed in your shop per most state laws.
If your wig store will be located in a physical commercial space, not just online, zoning permits are also essential. Your business address must be properly zoned for retail activities. The occupancy permit signifies the building meets code compliance for your shop's purpose.
Specialized licenses related to hair and beauty products may also apply depending on your state. For example, Tennessee requires a Cosmetology License for wigs and hairpieces. Contact your state board to learn specifics.
Additionally, many states regulate tax collection once sales volume exceeds a certain threshold, often $100,000 annually. You must research when a reseller or wholesale license becomes necessary.
I strongly advise consulting with business permitting offices at all government levels to identify requirements. Submit applications early to avoid delays in legally opening your doors. Display all documentation prominently in your shop.
8. Get Business Insurance
Obtaining adequate business insurance is highly advisable when launching a wig company. Policies can save your company should unforeseen circumstances arise.
Without coverage, scenarios like a burglary, employee injury, or customer lawsuit could severely hurt or bankrupt your business. Imagine a break-in results in $20,000 of stolen wig inventory. Or an elderly client trips into your store and sues for medical bills. The right insurance provides a safety net in disasters.
Common small business policies include:
Property insurance covers damage to the shop, inventory, and equipment. This protects against perils like fire, floods, or theft.
Liability insurance handles legal claims from customer injuries or accusations of negligence.
Commercial auto insurance for company vehicles.
Worker's compensation for covering employee injuries on the job.
When getting quotes, provide details on your business operations and inventory value to determine appropriate coverage options and premium costs. Expect to budget $500 – $5,000+ annually depending on policy types, limits, deductibles, and insurer.
The process involves:
Researching top-rated providers like Travelers and The Hartford.
Comparing quotes from at least 3 insurers.
Picking a policy offering preferred coverage and rate balance.
Completing the insurer's application and providing all requested details.
Making the first premium payment to activate coverage.
I recommend having policies in place before opening your wig shop. This gives peace of mind that your business has a financial safety net against the unknown. Please reach out with any other insurance questions!
9. Create an Office Space
Securing office space can provide helpful infrastructure for managing and growing your wig company. The right workspace should align with your budget and operations.
Home Office
A home office allows getting started with minimal overhead. Expect costs of $100-$500 for a basic desk and supplies. This is ideal for solo online sellers or appointment-only styling. However, meeting clients at home may seem unprofessional as you scale. Working amidst household distractions can also be challenging.
Coworking Office
Coworking spaces like WeWork offer an affordable, flexible office alternative. For roughly $300-$800 per month, you can secure a desk in a shared workspace. This enables meeting clients in a professional setting while enjoying amenities like WiFi, conference rooms, and kitchen access. Coworking provides community but some noise and distractions exist.
Retail Office
If operating a wig shop showroom, consider retail office space attached to your store. While pricier, this allows seamless oversight of daily operations and easy access for clients. Costs vary based on size, location, and buildout needs, but plan on $1,000-$3,000 monthly.
Commercial office
Leasing dedicated commercial office space provides the most privacy and room for growth. Expect $1,000-$5,000+ in monthly rent depending on factors like square footage, number of offices, etc. Outfitting the space will require a sizeable upfront investment as well. While optimal long-term, weigh costs against current revenues.
10. Source Your Equipment
For wig entrepreneurs, acquiring the right materials and equipment is essential. Quality hairpieces, styling tools, and retail fixtures establish a professional operation. Sourcing these materials wisely balances affordability and value.
Buy New
When buying new, utilize wig wholesale distributors like USA Hair. These enable purchasing bulk inventory directly from manufacturers at reduced cost. Expect savings of 40-60% off small-quantity retail prices.
New styling tools and mannequins can be procured affordable online through vendors like Sally Beauty and Amazon. Shop around for the best deals and consumer reviews.
Buy Used
Second-hand sources like Craigslist, Facebook Marketplace, and OfferUp are great for finding fixtures and furniture at a discount. Search for salon chairs, stations, and shelving locally. Expect 50-75% off retail prices. However, limited availability and sizing exist.
Rent
Renting equipment is often cheaper short term than buying outright. Consider renting pricier tools like steam presses for sanitizing and styling wigs until you have a steady customer traffic. Then purchase for frequent in-house use.
Lease
Leasing major equipment enables spreading costs over time. Beauty wholesalers like SalonCentric facilitate leasing deals for salon staples like wash basins. However, interest charges accrue so leasing works best for large investments.
11. Establish Your Brand Assets
Crafting a strong brand identity is crucial for wig business success. A polished, professional image attracts customers and builds loyalty.
Get a Business Phone Number
Start with a memorable business phone number. Services like RingCentral provide toll-free numbers, call routing, voicemail, and texting under one platform. This enables seamlessly managing calls and projecting legitimacy.
Design a Logo
Invest in a logo and visual brand assets that consistently represent your wig shop's image. Consider a typographic or abstract mark logo, avoiding overly complex designs. Tools like Looka make DIY logo creation simple. Maintain the same color scheme, fonts, and styling across your website, business cards, packaging, etc.
Print Business Cards
Speaking of business cards, they remain a must for networking and appointments. Cards enable gracefully providing your contact info while on the go. Expect to exchange cards at events, client meetings, hair shows, and more. Vistaprint offers affordable, high-quality card printing.
Get a Domain Name
Register a domain name that matches your brand for a professional online presence. Short, simple domain names are best like your wig shop. Check availability with Namecheap and buy for under $20.
Design a Website
Building a website engages customers 24/7. With DIY builders like Wix, creating an attractive, responsive site is easily managed yourself. Or hire a skilled web developer on Fiverr for more advanced customization. Your site serves as the hub for promoting products, booking appointments, driving sales, and engaging visitors.
12. Join Associations and Groups
Joining relevant local organizations and online communities can provide invaluable connections and insights for wig entrepreneurs. Surrounding yourself with industry peers leads to growth.
Local Associations
Seek local associations like the American Wig Association that host educational events and networking for wig professionals. Expect annual dues of $50-$200 to access member perks like trade shows and training seminars. These local ties are invaluable for gaining suppliers, stylists, and mentorship within your region.
Local Meetups
Regularly attending meetups and trade shows is also advised for meeting fellow wig experts face-to-face. Sites like Meetup simplify finding upcoming hair, beauty, and small business gatherings near you. Bring business cards and prepare an elevator pitch to make connections.
Facebook Groups
For additional community, join relevant Facebook groups like:
These groups provide crowdsourced guidance on suppliers, marketing ideas, client questions, and more. Be active in posting and commenting to build connections.
While running a business can feel isolating, surrounding yourself with a community of fellow wig professionals provides the inspiration and support needed to thrive. Attend annual conventions or conferences related to the hair and beauty industry as well. The relationships formed in local associations, meetups, and online groups can take your wig shop to the next level.
13. How to Market a Wig Business
Implementing creative, multi-channel marketing is essential for any new wig business to gain traction and attract clients. With the right strategies, your brand visibility and sales can scale exponentially.
Personal Networking
Your personal and professional network is tremendously valuable. Word-of-mouth referrals from satisfied clients, friends, and family will be your most powerful driver of growth. Deliver exceptional service and product quality so people rave about your business and refer others. Consider offering referral rewards to incentivize sharing. For example, give $20 off for both the referrer and the referee.
Digital Marketing
For digital marketing, consider:
Google Ads – Drive local visibility by bidding on keywords related to wigs and hair styling in your geographic area. Expect to invest $100-$500 monthly in testing.
Facebook/Instagram Ads – Target wig wearers in your city with customized social media ads. Allocate $50-$300 monthly for testing various creatives and demographics.
YouTube Channel – Create styling tutorials and wig care tips to position yourself as an authority. Aim for 2-3 videos monthly.
Blog Content – Write weekly articles on your site sharing hair advice to boost SEO and traffic.
Email Marketing – Send promotions, new arrival announcements, and helpful content to the subscriber list. Use Mailchimp for automation.
Traditional Marketing
For traditional tactics:
Direct Mailers – Send postcards with special offers to households in your area. Expect a 1-5% response rate.
Salon Partnerships – Offer branded flyers and a discount code to partner salons to access their client base.
Billboards/Radio – Consider brief digital billboard or radio ad campaigns for major openings and seasonal promotions.
Local Events – Sponsor community fundraisers, charities, and festivals to get brand exposure.
A diverse marketing mix ensures you reach clients however they consume information. Test and refine your approaches, focusing the budget on highest highest-performing initiatives. With persistent, creative marketing, your wig business can gain strong momentum.
14. Focus on the Customer
Providing exceptional customer service is crucial for any wig business to thrive. How you treat clients dictates your reputation and repeat sales. Some ways to improve customer focus in a successful wig business, include:
Go above and beyond to meet customer needs within the lace wigs and synthetic wigs wig industry.
When assisting a first-time wig buyer nervous about wearing hairpieces, patiently address all concerns and recommend flattering styles that will boost their confidence.
Offer personalized styling tutorials for tricky wig applications. Extend return policies for dissatisfied clients and brainstorm solutions.
Following up post-purchase demonstrates care and helps drive wig store business profits by bringing return business.
Check in to ensure the wig is meeting expectations and see if any adjustments are needed. Ask how you can improve their experience.
With an intimate, customized purchase like wigs, compassionate service makes all the difference. Satisfied clients become vocal advocates.
A client who finally feels beautiful in her new wig will eagerly share about your business with friends and social media networks.
Aim for 100% 5-star reviews by prioritizing service above all else. The positive word-of-mouth and repeat sales generated are invaluable. When customer experience is the focus, your wig shop gains devoted brand advocates that drive sustainable growth.