The global makeup market will grow from $262.21 billion in 2022 at 4.2% until 2030. With such an increase in market value expected, now is a great time for newcomers to join the professional makeup artist industry.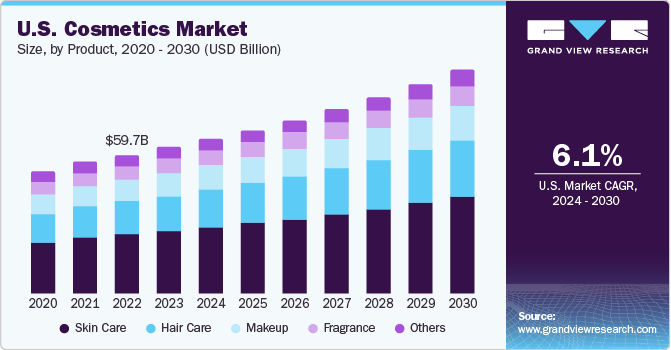 Whether you aim to be a freelance makeup artist or design your brand, this guide can help. Read along as we explain how to start a makeup artist business from home. You'll learn insider tips on pricing services, choosing quality products, and techniques for growing your clientele. Here's everything you need to know about starting a makeup business.
1. Conduct Makeup Artist Market Research
Market research is essential to developing a business plan for a successful makeup artist business. Whether taking on freelance makeup jobs or working in an organized studio, here are some facts you'll come across in your research.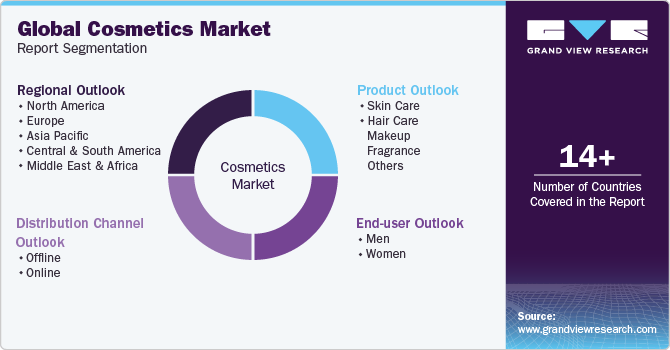 Increased spending on cosmetics: Consumers are spending more on cosmetics and skin care.
Growth of fashion and media industries: More fashion shows, films, TV productions, magazines, and ads require professional makeup services.
Rise of social media: Social platforms like Instagram and YouTube have popularized makeup tutorials and inspired consumers to experiment with cosmetics. This drives demand for specialty services like bridal makeup.
Growth of the events industry: More events like weddings, proms, conventions, and parties require makeup services.
Key opportunities in this market include:
Wedding makeup – a fast-growing niche in makeup artistry is prom and wedding makeup.
On-location services – offer greater convenience and customization for clients.
Social media marketing – can attract clients and establish authority/expertise.
Specialization allows differentiation in areas like bridal, TV/film, or special effects.
Our analysis shows the makeup artist industry has significant room for new entrants to carve out thriving businesses, especially those focused on weddings and leveraging social media marketing. The market provides ample opportunities for entrepreneurs given the rising consumer demand for creative cosmetics services.
2. Analyze the Competition
Thoroughly analyzing your competition is crucial when starting a makeup artist business. This gives insights into pricing, services, branding, and identifying unmet consumer needs. Some of the ways to improve your competitive analysis include:
Identify salons and freelance artists in your geographic area.
Visit their websites and social media to evaluate services, prices, clientele, and brand image.
Search reviews on Google, Facebook, and Yelp to gauge customer satisfaction.
Evaluate the strength of the competitor's online presence.
Search their names on Google to see search volume and first-page rankings.
Analyze competitors' websites with tools like SEMrush to quantify their traffic, inbound links, and search visibility.
Examine their social media followings on Instagram and Facebook.
Set up Google Alerts for competitor names to monitor news coverage, new services, and events.
Subscribe to their email lists to analyze promotions and outreach.
Evaluate direct versus indirect competitors.
Direct rivals offer similar services, while indirect cater to the same target market.
Identify competitors' specialties and seek gaps you can fill.
Online competitive analysis helps shape your digital strategy. You can identify SEO keywords and phrases competitors rank for but you don't. Executing a differentiated social media strategy lets you stand apart.
3. Costs to Start a Makeup Artist Business
When starting a makeup artist business, there are various one-time start-up costs to get up and running.
Start-up Costs
Training – $2,000-$5,000 for a makeup artistry course and certification. Reputable programs like Make-Up Designory provide extensive hands-on training.
Equipment – $2,000-$5,000 for a professional makeup kit with brushes, cosmetics, disposables, and storage. Quality brands like Makeup For Ever and MAC have pro discounts.
Website – $500-$2,000 for site design and hosting, including branding, portfolio galleries, and booking system integration.
Marketing – $1,000-$3,000 initial budget for business cards, promotional materials, and early social media advertising.
Legal/admin – $500-$1,000 for business licensing, insurance, and filing paperwork depending on location.
Total start-up costs generally range from $6,000-$12,000 or more for a robust launch. Leasing a studio space as a home base adds $1,000-$3,000 monthly in rent and utilities.
Ongoing Costs
Product costs – $500 for restocking kit essentials like foundations, mascara, and lip colors.
Website hosting – $20-$50 per month for site hosting, backups, and domain renewal.
Marketing – $100-$500 monthly ad spend on platforms like Facebook and Instagram to attract clients.
Accounting – $100-$300 for bookkeeping software and services like QuickBooks.
Insurance – $100-$300 for general liability to cover mishaps on location jobs.
Retail space – $1,000-$3,000 for rent/utilities if operating a salon.
Salaries – Staff like assistants and colorists require $30,000-$50,000 in annual salary and benefits.
Annual costs like taxes, continuing education, and professional association dues average another $1,000-$3,000.
With adequate capital and lean operations early on, a makeup artist can minimize expenses while building their reputation and portfolio. Our estimates indicate an initial $10,000-$15,000 provides a healthy foundation for launching and running a profitable makeup artistry enterprise.
4. Form a Legal Business Entity
When starting a makeup artist business, choosing the right legal structure is key. The four main options each have pros and cons to weigh for a cosmetics enterprise.
Sole Proprietorship
A sole proprietorship is the simplest structure. You operate as an individual with pass-through income taxed only once. No formal registration is required beyond licenses. This offers ease of setup but no liability protection. Any legal or debt issues can impact your assets.
Partnership
Partnerships like an LP or LLP allow combining resources and expertise. Profits and losses pass through to partners to avoid double taxation. However, unlimited personal liability still exists for business debts and lawsuits. Disputes between partners can also dissolve the business.
Corporation
A corporation provides the highest level of ownership separation. Shareholders, directors, and officers are legally distinct from the business. Double taxation occurs on corporate profits and shareholder dividends. Significant paperwork is involved plus higher accounting costs. The corporate structure better suits larger enterprises.
Limited Liability Corporation (LLC)
Forming an LLC combines pass-through taxation with liability protection. It limits your exposure if the business is sued while avoiding corporate taxation rules. LLCs have flexibility in management structure. Ownership shares are easy to redistribute or sell. Startup and operating costs are low.
For makeup artists, an LLC ensures your assets are shielded if a client has an allergic reaction or injury during a service. It also allows seamlessly bringing on partners or employees as your business grows. LLC status conveys professional credibility with clients while entailing minimal legal paperwork.
5. Register Your Business For Taxes
An Employer Identification Number (EIN) is a unique 9-digit number that identifies your business for tax purposes. The IRS requires all LLCs and corporations to have an EIN, including solo makeup artists operating legally as an LLC.
Obtaining an EIN is easy and free through the IRS website. This launches a short online application where you'll input basic information about your makeup artist business entity and ownership structure.
The only documentation needed is your LLC paperwork or corporate articles of incorporation. The entire process takes less than 10 minutes. After submitting the form, you'll receive an EIN assignment letter containing your new tax ID number.
With your EIN, you can open business bank accounts, apply for licenses, hire employees later on, and file required tax returns for your makeup artistry LLC. It establishes your business as a legally taxable entity.
You'll also need to register with your state revenue or taxation department for sales tax collection. This allows charging sales tax on your services and remitting it to the state. Register through your state government websites, which are free to use.
Securing your EIN and sales tax license legitimizes your makeup artist business. These unique identifiers link your company to all government authorities for proper reporting and tax filings. Obtain both right away when forming your LLC so you can operate fully above board.
6. Setup Your Accounting
Proper accounting is crucial for makeup artists to maximize deductions, manage cash flow, and avoid IRS issues. With clients, purchases, and expenses flowing fast, having organized records is essential.
Accounting Software
Start by implementing small business accounting software like QuickBooks. This centralizes tracking income, taxes, payments, and profit/loss and creates reports. QuickBooks seamlessly syncs with bank and credit card accounts to log transactions. QuickBooks starts at just $25/month for their Simple Start plan.
Hire an Accountant
Consider retaining an accountant, at least initially, to set up your systems and provide ongoing services like bookkeeping, payroll, tax prep, and filing quarterly/annual tax returns. A full-service accountant may cost $1,000-$3,000 yearly but saves you hours of DIY work.
At a minimum, hire an accountant just for annual filings to maximize write-offs like makeup supplies, training, travel, and marketing expenses. If audited, an accountant experienced with makeup artists can substantiate deductions.
Open a Business Bank Account
Always maintain a separate business bank account. This keeps personal and business finances distinct for reporting purposes. Track all business income and expenses from the dedicated account.
Apply for a Business Credit Card
Get a business credit card as well to further isolate activity. Business cards don't use your SSN, rely on the business' credit profile, and have higher limits. Apply through major issuers like Chase Ink or Capital One Spark.
7. Obtain Licenses and Permits
Before taking on any paying clients, every makeup artist must ensure they have the required licenses and permits. Federal license requirements are available online through the U.S. Small Business Administration. The SBA also offers a local search tool for state regulations.
In most states, a general business license is needed to legally provide any service as a company. Apply through your county clerk's office or chamber of commerce. This shows you've registered the business appropriately.
If renting a studio space to see clients, commercial location permits are also required. The property owner typically handles this but double-check to avoid occupancy issues.
Importantly, nearly every state requires a cosmetology license to provide makeup services. Each state has specific requirements regarding testing, training hours, and curriculum. In Texas, for example, 300 training hours are required before taking the examinations. Visit your state cosmetology board website for details.
Some counties or cities mandate additional business permits. For example, many require health department permits for any business dealing with client contact. Stay current on all city codes and apply for any relevant permits.
If selling retail cosmetics in addition to services, states require a seller's permit. This allows collecting and remitting sales tax on taxable goods sold.
8. Get Business Insurance
Purchasing adequate business insurance is strongly advised to protect your assets as a makeup artist. Without policies like general liability and errors & omissions, your finances and company are at risk if sued.
Imagine a client has an allergic reaction to a product you use and is sued for medical damages. Or a bride's makeup gets ruined right before her ceremony. Without insurance, you'd be personally liable for any settlements. Policies cover legal costs and payouts so your finances stay protected.
Other scenarios that could lead to lawsuits include infections or skin irritation from unsanitized tools or expired products. Permanent eye damage could occur if makeup gets in a client's eye. Slips and falls in your studio can also spark legal action.
General liability insurance covering $1 million or more in damages provides essential risk mitigation. Policies start around $30/month. Visit sites like Progressive or Hiscox to get quick quotes for your business activities and location.
Errors & omissions policies cover mistakes and negligence. This protects if you accidentally harm a client's skin or use the wrong shade foundation. It also covers business disruptions from property damage or supply chain issues.
9. Create an Office Space
Having a professional office space lends credibility and provides a hub for consultations and performing services. The optimal setup depends on your budget and business model.
Home Office
A home office works well early on. Dedicate a spare room with a locking door only for work. This incurs no rent but lacks interaction. Ensure your homeowner's insurance covers business use.
Coworking
Coworking spaces like WeWork provide amenities and community at affordable monthly rates starting around $300. These communal offices offer desk rentals, meeting rooms, events, and networking. The downsides are lack of privacy and non-client-facing location.
Retail Office
Retail studios on busy shopping streets get exposure but require higher rent of $2,000 monthly. Passing foot traffic can draw in clients. Verify zoning allows salon uses. Buildout costs are also higher for reception, stations, etc.
Commercial Office
Commercial office rentals offer private suites with signage and waiting areas ideal for consultations. B-class spaces rent for approximately $1,000-$1,500 per month. Confirm ample parking and handicap access for clients.
10. Source Your Equipment
A fully stocked professional makeup kit is essential for any makeup artist. Purchasing new provides quality assurance but can be expensive. Here are tips for acquiring the necessary tools and cosmetics:
Buying New
Shop professional beauty supply stores like Nigel Beauty Emporium, Frends Beauty, and Makeup First. Take advantage of their pro/student discounts. Clinique, MAC, and Sephora also offer discounts for licensed artists. Aim to stock versatile, high-pigment products suited for all skin tones.
Buying Used
Scour resale sites like Mercari, Poshmark, and eBay for discounted brush sets, barely used palettes and more. Sanitize thoroughly. Be wary of counterfeit products – only buy from reputable sellers with item specifics listed.
Leasing
Some brands like Kryolan offer equipment leasing for 0% interest over 12 months. This spreads out upfront costs but often with markups. Ensure lease-to-own terms are clearly defined.
11. Establish Your Brand Assets
Creating a strong brand identity is crucial for makeup artists to stand out and be recognizable. Follow these best practices when developing your visual assets and online presence:
Get a Business Phone Number
Get a dedicated business phone number through providers like RingCentral to list all materials. This conveys professionalism and separates your work and personal contacts.
Design a Logo
Design a sleek logo and logo suite that represents your artistic style. Consider a font-based logo mark for an elegant look or an abstract icon to depict creativity. Use a site like Looka to explore options and create branding you love.
Print Business Cards
Business cards are vital for in-person networking and consultations. Include your logo, tagline, website, phone number, and social media links. Vistaprint offers affordable, high-quality cards with rush printing available.
Customize studio signage with your logo to Identify your brick-and-mortar location. Prominent window and door decals signal you are open for business.
Buy a Domain Name
Buy a domain name that matches your business name or branding. A .com extension boosts credibility. Check availability on Namecheap first, then instantly buy preferred domains.
Build a Website
Building your website is easy with user-friendly DIY platforms like Wix. Pick a template, customize pages, and drag and drop in portfolio galleries. Or hire a skilled freelancer on Fiverr for a completely custom site design.
12. Join Associations and Groups
Joining relevant associations, attending meetups, and participating in online groups are invaluable for connecting with others in your field as a makeup artist. This provides mentorship, advice, and potential collaborations.
Local Associations
Seek out associations like the International Association of Professional Makeup Artists or Beauty Changes Lives Foundation which offer benefits like insurance, discounts, and annual conferences. Join your local chapter to gain localized advantages.
Local Meetups
Attending meetups helps you continuously hone skills and expand networks. Use Meetup to find regular events like Makeup Social Hour in your city. Trade shows like the International Makeup Artists Trade Show enable hands-on education while meeting fellow artists.
Facebook Groups
Actively participate in Facebook Groups like Makeup Artists Association, Makeup Artist Chat – For Career Makeup Artists, and MAKEUP ARTISTS. Share your work and ask targeted questions to receive feedback from professionals worldwide.
13. How to Market a Makeup Artist Business
Implementing an effective marketing strategy is essential for makeup artists to continually attract new clients.
Leverage these key tactics to expand your reach, boost visibility, and promote your services:
Personal Network
Your network is the most valuable asset when starting. Offer friends and family discounted or free makeup sessions to build your portfolio. Ask satisfied customers to endorse you on social media and refer others for loyalty rewards like 10% off their next booking.
Digital Marketing
For digital marketing:
Run Google Ads campaigns targeted locally by services like "bridal makeup" and "on-location makeup artist". Monitor performance and optimize profitable keywords.
Promote branded posts on Facebook/Instagram showcasing your best makeup looks. Use relevant hashtags like #MakeupArtist to increase discovery.
Start a YouTube channel demonstrating techniques and artistry. Share tutorials, brand collaborations, behind-the-scenes footage, and more.
Write blog content focused on makeup tips, trends, and "day in the life" stories to boost SEO and showcase expertise.
Send email newsletters with promotional offers and examples of your work to engage subscribers.
Traditional Marketing
For traditional marketing:
Design eye-catching flyers and menus to display at wedding vendors like dress shops and florists. Offer cross-promotions.
Partner with local photographers to have branded photos taken of models you work on for display materials.
Attend bridal shows and networking events to connect personally with potential clients.
Negotiate placement deals with hotels and venues to be their recommended or exclusive makeup artist.
Consistency and maximizing reach across marketing channels ensures your business stays top of mind in your community. Allocate 20-30% of revenue to reinvest in advertising for continual growth.
14. Focus on the Customer
Providing an exceptional client experience is crucial for makeup artists to drive referrals and repeat business. With numerous artists to choose from, stellar customer service sets you apart. Some ways to increase customer focus in the makeup industry, include:
Reply promptly to all inquiries with a friendly, personalized tone. Send appointment confirmations and reminders to show you value their time.
During sessions, focus completely on the client. Actively listen to understand their needs and vision. Make them feel pampered and cared for.
Pay meticulous attention to detail in your application, setup, and cleanliness. Arrive early to each appointment fully prepared and organized.
Ask for feedback during and after sessions. Send a thank you note with your business card and an incentive to book again afterward.
Follow up consistently to foster relationships, not just one-time sales. Check-in after big events to see how the photos turned out.
Address any concerns immediately with care and urgency. Refund or redo services if the result is unsatisfactory. Turn mistakes into retention opportunities.
Exceeding expectations at every touchpoint earns referrals and repeat visits. A personalized approach shows you value each client. This level of care propels word-of-mouth growth.