The makeup industry is booming, with a market size expected to reach over $430 billion globally by 2026. With more people becoming interested in cosmetics and looking their best, there's no better time to start your own makeup business.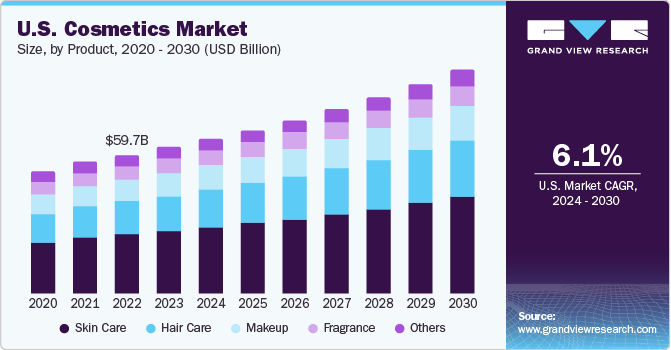 Whether you want to sell beauty products online, open a makeup studio, or provide mobile services, a makeup business can help you tap into this growing industry while pursuing your passion.
This comprehensive guide covers how to start a makeup business. From writing a business plan to obtaining licenses and insurance, you'll learn insider tips on sourcing quality makeup products, marketing your services, and retaining happy clients.
1. Conduct Makeup Market Research
Market research is essential to developing a successful makeup line. As you start your own makeup line you'll need to know about your target market, top beauty brands in the industry, and other elements of the cosmetics industry.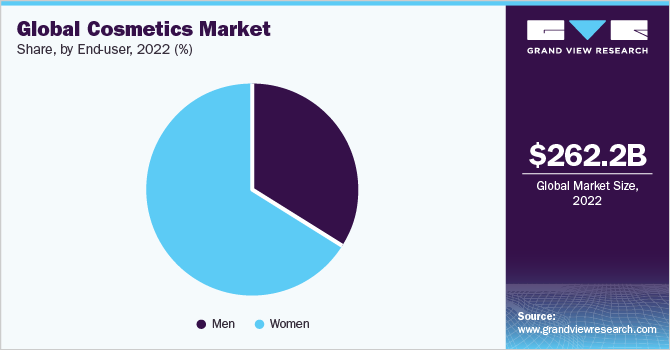 Some things you'll learn through primary and secondary market research for your beauty business include:
Target market: The rise of social media and beauty influencers has sparked major interest in cosmetics, especially among millennials and Gen Z.
Useful tools: Makeup tutorials and product reviews on YouTube, Instagram, and TikTok are inspiring consumers to experiment with new looks.
Beauty brand trends: The natural and organic beauty boom has introduced consumers to cleaner ingredients and ethical production methods.
Market value: The natural makeup sector alone could be worth up to $54 billion by 2027, showing the shift in consumer values.
Niche markets: The rise of men using cosmetics has also expanded the market. Male consumers are now a prime target.
Best region to develop a beauty brand: Geographically, the Asia Pacific region provides massive potential, due to its high population density and growing middle class.
For entrepreneurs starting a makeup business, the possibilities are endless. Those creating new makeup brands can tap into social media for inexpensive marketing. Although major players like L'Oreal and Estée Lauder dominate, small businesses can find niches to develop a strong brand.
2. Analyze the Competition
Carefully analyzing your competition is crucial when starting a makeup business. This gives you an accurate lay of the land so you can differentiate yourself.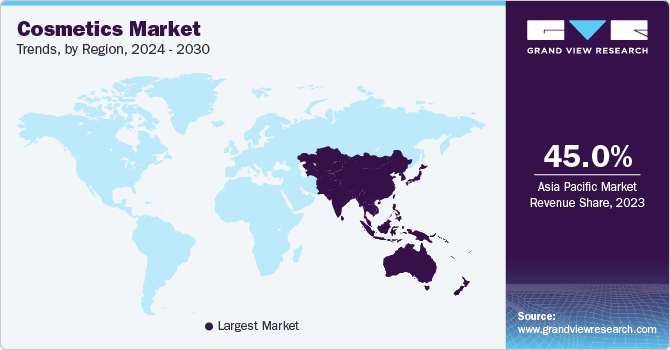 Some ways to learn about competitors in the beauty industry include:
Identify salons and studios in your geographic area.
Visit their shops, and take notes on pricing, services offered, ambiance, and customer demographics.
Research their web presence for reviews, offerings, and branding.
Investigating online competition is equally important.
Search for makeup brands selling through the same channels you intend to use – marketplaces like Amazon, their e-commerce stores, and social platforms.
Analyze the top brands' product selection, pricing, special offers, marketing messaging, reviews, and followers.
Research competitors outside your niche too, like top mass-market brands.
Online tools like Semrush, Buzzsumo, and SimilarWeb provide additional data on competitors' digital footprint and strategy.
Analyzing competitors in such depth equips you to spot gaps or consumer needs not being met.
Staying up-to-date on competitors also helps you respond to their new product launches, campaigns, and more. With rigorous competitive analysis, you will carve out your niche in the makeup industry.
3. Costs to Start a Makeup Business
Beginning a makeup business requires careful financial planning and cost analysis before launching. Between start-up expenses and ongoing operational costs, entrepreneurs need to budget realistically.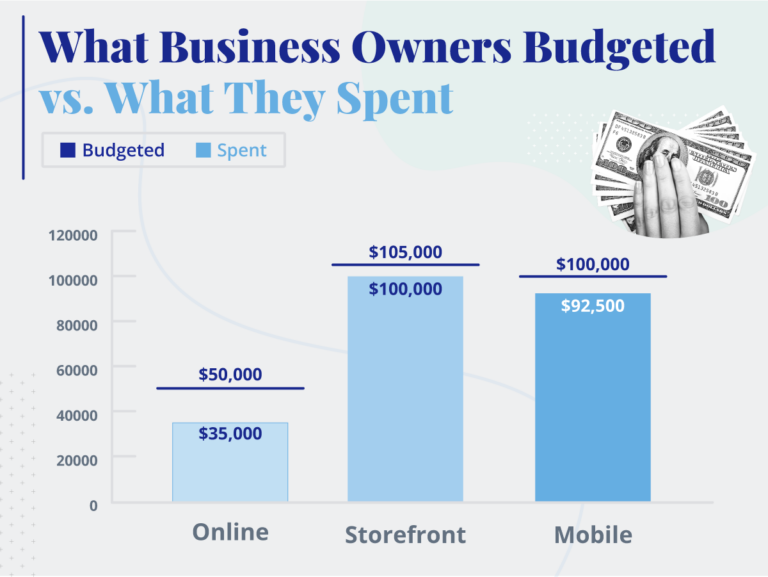 Start-up Costs
When first starting, administrative costs must be accounted for. Some common startup costs for a makeup brand, storefront, or online store include:
Registering your business as an LLC costs roughly $100, depending on your state.
Other legal and permit fees can range from $50-$500 for things like a state sales tax permit or business license.
Basic business insurance will be around $500 annually.
For brick-and-mortar spaces like salons or retail stores, a lease deposit typically costs 1-2 months' rent upfront.
Lease rates vary hugely based on location and size but expect at least $2,000 per month for a modest space.
Any renovations or build-outs can easily exceed $10,000-$30,000.
A professional makeup chair is around $300, quality lighting is between $150-$600, and a vanity/station for products is about $200.
Stocking a high-quality makeup inventory including skincare, tools, and cosmetics requires an upfront product purchase of $3,000 or more.
Ongoing inventory costs will be about $500 per month.
Website design and hosting will be roughly $100 per month.
Custom packaging and labeling for makeup products can be $2-$5 per item.
Initial digital advertising and marketing budgets should be $300 per month minimum.
Good makeup artists charge at least $50 per hour, so their wages, commissions, and benefits add up.
For your salary as owner, plan on paying yourself around $40,000-$60,000 initially.
All said total start-up costs for a lean operation can be as low as $15,000. Realistically, have $25,000-$75,000 ready to launch a makeup business right? Secure this through personal savings, loans from family and friends, small business grants, and loans.
Ongoing Costs
Ongoing costs include a lot of the upkeep and replenishment fees for your startups, along with some additional expenses, including:
Rent and utilities: $2,000
Staff wages: $4,000
Insurance: $200
Accounting services: $300
Product restocking: $500
Software subscriptions: $100
Advertising: $500
Credit card processing fees: 2-4% of revenue
Income taxes – at least 20% of profits
Equipment upkeep and replacements: $2,000
Professional development and training: $1,000
Legal and professional fees: $1,000
Careful financial planning and cost analysis are vital when embarking on a new makeup business. Set realistic budgets for one-time startup costs and ongoing overhead based on your specific concept. Leave room for unforeseen and emergency expenses that inevitably crop up.
4. Form a Legal Business Entity
When establishing your makeup business, one key decision is choosing the right legal structure. The four main options each have advantages and drawbacks to weigh.
Sole Proprietorship
A sole proprietorship is the simplest, with you fully owning and operating the business as an individual. You can get up and running quickly, with minimal paperwork and legal fees of around $100-$200. However, you're personally liable for all financial and legal obligations. Any lawsuit or debt impacts your assets.
Partnership
Partnerships allow two or more co-owners to share control and liabilities. You can combine different skills and investment amounts, ideal for a makeup artist pairing with a retail operator. However disagreements can arise, and each partner is responsible for shared debts.
Corporation
A corporation offers the most formal structure, registering as a separate legal entity. Owners buy shares of stock, elect directors, and follow stricter processes. Corporations limit financial liability but have complex tax and paperwork burdens costing over $1,000 to set up.
Limited Liability Corporation (LLC)
For most makeup businesses, forming an LLC provides the best protections without overcomplicating operations. As of 2022, LLC filings exceeded corporations for the first time.
LLCs limit personal liability and allow flexible management options. Taxes are passed through to members so you avoid "double taxation" on corporate income. Startup costs range from $100-$800 depending on your state.
5. Register Your Business For Taxes
Once you've structured your makeup business, a crucial next step is obtaining an Employer Identification Number, or EIN. This unique identifier is essential for federal tax purposes.
An EIN acts like a social security number for your business. It allows you to open a bank account, apply for licenses and permits, hire employees, and file taxes properly. Without an EIN, you can't operate legally or take key steps to grow your company.
Applying for an EIN is free and fast directly through the IRS website.
Here's an overview of the online application process:
First, gather your business information including legal name, address, structure, and ownership details.
Next, go to the EIN online application. You'll need to create an IRS account if you don't already have one.
You'll be asked why you need an EIN. For makeup businesses, choose "Started a new business" as the reason.
Enter your business details like name, address, and responsible party. Double-check that all information is accurate.
Review your application information. Once submitted, your EIN will be provided immediately.
The entire application takes less than 15 minutes. You'll receive your EIN confirmation via email and IRS mail.
With your new EIN, you must register for state taxes to legally make sales. Expect fees of $10-$100 depending on your state.
Filing as a sole proprietor? You can use your Social Security number instead of an EIN. However, an EIN adds credibility with vendors and lenders.
Overall the EIN application process is quick, easy, and free. Don't delay this essential step in legitimizing your makeup business. With your EIN, you can move forward confidently and legally operate your company.
6. Setup Your Accounting
Proper accounting is crucial for any makeup business to succeed. Meticulous record-keeping and financial management will save you headaches and heartaches down the road.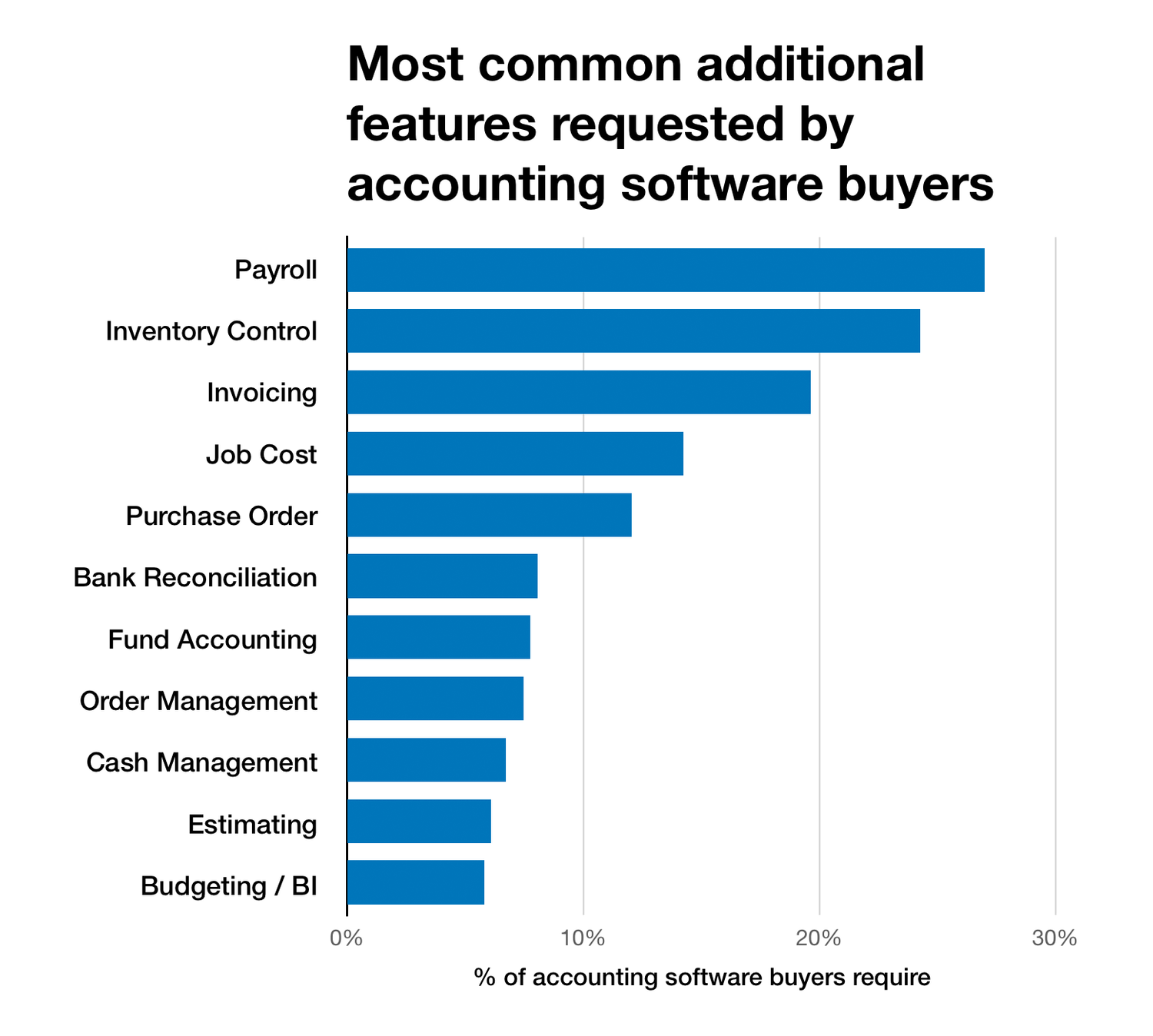 Accounting Software
Using small business accounting software like QuickBooks can automate tracking of all your financial data. Connect your business bank accounts and credit cards so transactions automatically sync. Run reports on sales, profits, taxes owed, and more with ease.
Hire an Accountant
While software does the heavy lifting, having an accountant's expertise gives peace of mind. A bookkeeper can reconcile accounts, ensure your records are audit-ready, and provide guidance on finances. Expect to invest around $100-$150 per month for basic bookkeeping.
Come tax season, your accountant can handle completing tax forms, optimizing deductions, and advising on tax payments. This may cost $500-$1,500 annually. If you get audited, your meticulous records will prove invaluable.
Open a Business Bank account
Keeping business and personal finances 100% separate is also non-negotiable. Get a dedicated business checking account and credit card solely for company transactions. Never co-mingle funds or pay yourself from the business account. This strict separation protects your assets if sued or debts arise.
Apply for a Business Credit Card
Applying for a small business credit card gives flexibility to make large purchases. Credit limits are lower than personal cards, often $1000-$5000 initially. Boost your chances of approval by providing your EIN, business address, and financial statements.
7. Obtain Licenses and Permits
Before officially opening your makeup business, it is crucial to have the proper licenses and permits in place. Federal license requirements can be found through the U.S. Small Business Administration. The SBA also offers a local search tool to find state and city requirements.
A general business license is often required to legally operate within a certain city or county. Fees are typically $50-$100 annually. This allows you to conduct business activities in that jurisdiction.
For brick-and-mortar shops, a building permit ensures your commercial space meets occupational safety codes.
Selling cosmetics requires special licensing. States regulate makeup as a "health and beauty" category with specific regulations.
Mobile makeup artists must also comply with health and sanitation rules. States like Florida require a Mobile Cosmetology Salon License to operate outside a fixed location. Expect fees around $25-$100.
If employing others, you must register with your state labor department for permission to pay wages and worker's compensation.
Selling cosmetics with CBD or hemp also necessitates special licensing. States are increasingly regulating topical CBD products separately from consumables.
Check with your city, county, and state commerce departments to identify all required registrations, certificates, and clearances. Obtaining the proper permits avoids disruption to your business and shows you operate legitimately. Display all your licenses prominently.
8. Get Business Insurance
Insuring your makeup business is a vital protective step. Without coverage, a single incident could destroy everything you've built.
Business insurance shields you from financial ruin if sued, burglarized, or disaster strikes. It covers legal liabilities, lost income, and repairs.
Some scenarios where a lack of insurance could cripple a makeup biz:
A customer has an allergic reaction to products and is sued for medical damages. Without liability coverage, you'd pay from your pocket.
Your salon floods after a storm. No commercial property insurance means you shoulder the costs of ruined makeup and renovations.
You get robbed of $10,000 of cosmetics. Without coverage, that huge loss comes straight out of your bottom line.
Securing the right policies safeguards your company's assets and future. Here's how to get started:
Assess your risks and needed coverage types. Common policies include general liability, commercial property, workers' comp, etc.
Work with an insurance broker specializing in your industry. They can compare quotes and customize policies.
Provide details on your business operations, location, payroll, assets, and risks. This determines premiums.
Review options carefully. Look for additions like business interruption insurance or flood/earthquake riders.
Pay premiums annually or monthly. Costs vary based on your revenue, locale, and coverage limits. Expect $500-$5,000 annually.
Display proof of insurance prominently on the premises and your website. This shows clients your legitimacy.
Don't wait until it's too late to insure your makeup enterprise. The peace of mind is invaluable knowing you've safeguarded the business from catastrophic losses. Consult an insurance professional to craft a customized and cost-effective protection plan.
9. Create an Office Space
Having a professional office space lends credibility and efficiency to your makeup business. It provides a centralized hub for administrative tasks, storing supplies, and meeting clients.
Home Office
A home office is the most affordable option starting. Expect costs of $100-$500 for a basic desk, computer, phone and supplies. The convenience factor is ideal for solo entrepreneurs, allowing you to deduct mortgage/rent and utility costs. Downsides include a lack of professionalism and distractions.
Retail Office
Retail space is essential if operating a beauty store, salon, or studio. Prime real estate averages $20-$40 per square foot. A 500 sq ft shop would cost $10,000-$20,000 per month. While pricey, foot traffic and decor elevate your brand power. Onsite product displays and makeup lessons require a spacious setup.
Coworking Office
For collaborative opportunities and networking, coworking spaces like WeWork provide flexible, affordable office rentals. Hot desk rates start at around $300 monthly. Private offices get more costly at $500-$800 but allow client consultations. Community events and shared amenities are bonuses.
Commercial Office
If rapid growth is expected, consider renting traditional office space. Commercial buildings offer custom build-outs but require long-term leases at $25 per square foot. For major makeup brands, the corporate environment reflects success.
10. Source Your Equipment
A makeup business requires quality cosmetics, tools, and equipment to deliver exceptional service. Stocking your arsenal with professional-grade products conveys expertise. Here are the top sources for outfitting your operation:
Buy New
When buying new, specialty retailers like Nigel Beauty Emporium and Makeup Mania carry pro-level cosmetics and tools. Expect to invest $500 for basic staples like a quality makeup chair, vanity, brushes, lighting, and inventory.
Buy Used
Buying quality used equipment also saves substantially. Search Facebook Marketplace and Craigslist for listings near you. Join Facebook groups like "Makeup Addict Garage Sale" to find deals. eBay and other buy-and-sell apps are also options. Ensure used electrical items work safely.
Rental
For major investments like dermaplaning machines or microblading tools, consider renting first. Rental companies like Stage and Screen Beauty let you test products before buying. Rates range from $50-$500 monthly for specialty devices. This avoids major upfront costs when starting.
Salon and spa liquidators sell new surplus supplies at huge discounts. Check Liquid Asset Partners for deals on cosmetics, furniture, tools, and more, often up to 70% off retail.
Lease
Leasing lets you acquire essentials with low monthly payments. Equipment financing companies like Marlin Leasing specialize in salon amenities. Build business credit to earn higher lease limits.
By mixing new, used, rented, and leased equipment, startup costs stay reasonable. Seek student discounts from brands like MAC Cosmetics. Scout sales and promos when stocking up on staples. With smart sourcing, your makeup toolkit stays budget-friendly and functional.
11. Establish Your Brand Assets
Creating a strong brand identity is crucial for makeup businesses to stand out and be recognizable. Investing in professional assets conveys polish and builds credibility.
Get a Business Phone Line
Acquiring a dedicated business phone line establishes legitimacy. Customers can call one consistent number rather than their cell. Cloud-based services like RingCentral make it easy to set up a custom greeting, voicemail, call routing, and more for around $30/month. This professionalism wins trust.
Design a Logo
A logo and visual identity should align with your brand vision. For makeup, consider creative logos evoking glamour, artistry, and transformation. Services like Looka help you explore logotypes like abstracts, monograms, letter marks, and more. Expect around $50-$150 for custom design. Use consistent fonts, colors, and imagery across all assets.
Print Business Cards
Business cards are still essential for in-person networking and appointments. They quickly convey your brand story. Vistaprint offers affordable, quality printing with frequent promotions. Order at least 500 to start. Custom signage also adds legitimacy to brick-and-mortar.
Hand these cards out when meeting potential partners and influencers. Give them to happy clients to refer others. They enable quick follow-up so new leads don't get lost.
Buy a Domain Name
Purchasing a personalized domain cements your web presence. Align it closely with your name for consistency. Namecheap offers domains starting at around $9 annually. Opt for .com over alternatives and make it short/catchy.
Design a Website
Having a website is expected today to engage prospects. Using a site builder like Wix, you can launch one yourself for $10-$20 monthly. Pick a template fitting your aesthetic. Or hire a web developer on Fiverr starting around $500. They handle technical aspects while you provide content.
12. Join Associations and Groups
Joining relevant organizations and networks boosts your knowledge, connections, and visibility when starting a makeup venture. Surrounding yourself with like-minded professionals provides insider tips and expanded opportunities.
Local Associations
Seeking out local makeup artist associations should be a priority. Major ones like the Professional Beauty Association have regional chapters perfect for meeting area businesses. Joining provides access to events, continuing education, and promotion. Annual dues average $100-$300.
Local Meetups
Attending trade shows like Cosmoprof links you to established brands. Here vendors demonstrate new products, techniques, and services on the market. Bring plenty of business cards and mingle after demonstrations.
Use sites like Meetup to find regular local networking meetups in your metro area. These casual gatherings help you organically connect with like-minded professionals. The face-time builds local relationships leading to referrals.
Facebook Groups
Search for makeup groups on Facebook to tap into massive communities. Examples like Makeup Addiction and Makeup Artists have over 100,000 international members. Ask for advice, share work examples, and find collaborators.
13. How to Market a Makeup Business
Implementing an effective marketing strategy is essential for any new makeup business to gain visibility and attract clients. With the right promotion, you can establish your brand locally while expanding your reach online.
Tap Into Your Network
Leverage your network first when launching. Reach out to friends, family, and existing contacts who may become customers or refer others. Offer them a special discount to try your services and incentivize sharing your business if they're satisfied. Word-of-mouth referrals from happy customers remain incredibly powerful marketing.
Digital Marketing
Digital campaigns allow scalable promotion as you grow:
Run Google/Facebook paid ads targeting local demographics and makeup interests. Geo-fencing around related businesses like salons also works.
Start a YouTube channel showcasing makeup tutorials, product reviews, and business vlogs. Optimizing videos for search helps discovery.
Write blog content focused on makeup tips, trends, and techniques. Promote posts on social media and link back to your site.
Be active on platforms like Instagram and TikTok to showcase work and engage followers. Use relevant hashtags.
Email subscribers with promotions, offers, and value-added content. Collect emails onsite and through lead gen ads.
Partner with influencers in your city to co-create content and run sponsored posts about your business.
Traditional Marketing
Traditional options like print advertising can also help exposure:
Run local newspaper and radio ads focused on a strong call to action. Track conversions.
Design eye-catching flyers and mailers to distribute around your area. Offer discounts to incentivize visits.
Seek out local event partnerships like bridal shows to set up booths and network directly.
For brick-and-mortar, use sidewalk signs and posters in windows to attract foot traffic.
A healthy marketing mix keeps your makeup business top of mind through multiple channels. Dedicate time consistently to promotion and reassess performance monthly, adjusting budgets to highest-ROI initiatives. The more creative you get with marketing, the faster your brand presence will grow locally and beyond.
14. Focus on the Customer
Providing an exceptional customer experience is pivotal for any makeup business. How you treat clients before, during, and after appointments determines your success.
Some ways to increase customer focus include:
Truly listening to their needs, masterfully accentuate their features, and share tips for touch-ups, so they feel cared for.
Taking time to get the look just right and answering all questions shows you prioritize their satisfaction.
Following up after their appointment with thanks and an incentive for future bookings increases retention too.
Sending a handwritten thank you note or complimentary product sample as a surprise gesture.
The extra effort to provide five-star service gives your brand power no advertising can replicate.
With exceptional service baked into every client interaction, your makeup business can build a reputation for the ultimate experience. Word travels fast when you go above and beyond. Online reviews sing your praises, leading new leads your way.