The global delivery market hit $188.14 billion in 2021. With an estimated compound annual growth rate (CAGR) of 9.59% from 2021 to 2028, it could reach a whopping $258.42 billion by 2028. For those interested in learning how to start a delivery business, now is the perfect time.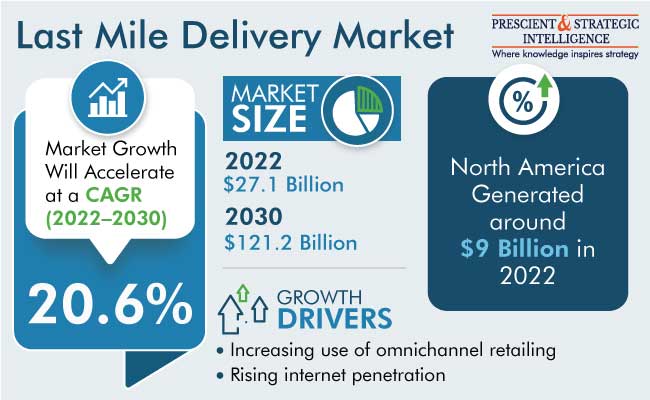 This comprehensive guide will help you learn how to start a delivery business. We'll walk through the entire process of starting a delivery business, from assessing the market opportunity to obtaining licenses and insurance, recruiting drivers, setting rates, and getting your first customers. Here's everything to know about starting your own delivery business.
1. Conduct Delivery Market Research
Market research offers valuable insight into starting a delivery service business. From your target market and local market saturation to niche delivery services and products to offer, research is the key to a strong delivery service business plan.
Here are some details you might learn during your research on starting a successful delivery service.
Competitors: Competition is fierce with apps like DoorDash and Uber Eats, but there's still room for new players with the right niche or localization.
Niche products: Focusing on underserved cuisine types or optimizing operations for small delivery zones can be a recipe for success.
Special services: Partnering with local retailers to provide same-day delivery of in-store purchases is one avenue worth exploring.
Other delivery fields: The medical delivery sector is also ripe with opportunity as an aging population requires more prescriptions and medical equipment transport.
Popular locations: Urban areas where consumers live in closer proximity naturally favor speedy delivery across shorter distances.
Overall, the delivery sector contains immense potential for new businesses to carve out a distinct niche. With the right mix of efficiency, specialization, localization, and strategic partnerships, an entrepreneur can capitalize on consumers' appetite for delivery speed and convenience across markets.
2. Analyze the Competition
Competitive analysis is another important detail in starting a delivery service. Even an Amazon delivery service partner should know who else in the area is competing for jobs. In the fast-paced and ever-evolving delivery market, understanding the competitive landscape is essential for businesses to stay ahead.
Competitive analysis in this domain involves systematically evaluating the strategies, strengths, and weaknesses of current and potential competitors. By doing so, companies can identify gaps in the market, potential threats, and opportunities for differentiation.
Some key factors in analyzing competitors include:
Speed
Cost
Coverage area
Reliability
Customer service
Get to know local competitors by:
Visiting shops in person
Checking websites for products and services
Evaluating online presence through social media and search engine ranking
Speaking to local consumers about delivery experiences
Reading online reviews
A thorough competitive analysis gives you a leg up over local businesses in your market as you start your courier service.
3. Cost to Start a Delivery Business
Launching a delivery service requires careful budgeting and cost analysis even before the first order is delivered. Between initial investments in equipment, licensing, and staff to ongoing costs for marketing, insurance, and maintenance, expenses add up quickly.
Startup Costs
Starting costs for a delivery business typically range from $10,000-$30,000. The exact capital needed depends on size and model, but expect at least $10k minimum to cover core start-up needs:
Business Registration Fees – $50-$500 to formally register your business structure and name with state/local agencies
Commercial Auto Insurance – $2,000-$5,000 annually for commercial policies covering all fleet vehicles
Fleet Purchase – $5,000-$10,000+ per vehicle to buy reliable used cars, motorcycles, e-bikes, etc. Plan for at least 2-5 to start.
Vehicle Branding – $500+ per vehicle for custom wraps/decals with your logo and branding
Driver Recruitment – $2,000+ for job listings and background checks to build your driver team
Tech Integration – $1,000-$5,000 to build a website, integrate ordering platforms, payment processing, and fleet tracking
Professional Services – $1,000-$2,000 for legal fees establishing compliant contracts and terms of service
Office Equipment – $500-$2,000 for a computer, phones, printer, supplies
Working Capital – $2,000-$5,000 reserve as a contingency buffer before revenue begins
Ongoing Costs
Ongoing monthly expenses typically range from $5,000-$20,000 depending on operations. Key costs include:
Vehicle Fuel – approx $100 per vehicle for gas assuming local delivery range
Vehicle Maintenance – $50-$200 per vehicle for routine service, cleaning, repairs
Driver Wages – $2,500 per driver for fair hourly pay and/or per delivery commissions
Technology Fees – $100-$500 for website and software subscriptions
Office Rent – $500-$1,500+ depending on location size
Utilities – $200-$500 covering electricity, Internet, phone
Insurance Premiums – $500-$1,500 to cover fleet, liability, worker's comp
Accounting Fees – $200-$500 for a bookkeeper to handle finances
Advertising – $500-$2,000 for digital, print, and social media marketing
License Renewals – $100-$500 to renew key registrations and permits
Legal/Professional Fees – $1,000-$3,000 for accounting, HR, and legal retainers
Fleet Upgrades – $5,000-$20,000 to replace aging vehicles
By forecasting both start-up and ongoing costs accurately, delivery businesses can budget properly, secure financing, and establish profitable pricing to achieve sustainability. Upfront planning and cost control remain crucial even as revenues scale.
4. Form a Legal Business Entity
When starting a delivery business, one of the first key decisions is choosing your legal structure. The four main options each have pros and cons to weigh.
Sole Proprietorship
A sole proprietorship is the simplest structure with no formal registration needed beyond licenses. You retain full control and get taxed only once on business income. However, you have unlimited personal liability for debts and lawsuits. This poses a major risk given delivery drivers' exposure to accidents.
Partnership
Partnerships like a general partnership or LP allow you to share ownership with one or more partners. You can combine strengths and capital. But you are personally liable for the actions of the other partners or the business as a whole. Disagreements over control or profits can also dissolve partnerships.
Corporation
A corporation provides limited liability protection for shareholders but requires extensive formalities like board meetings, annual filings, and corporate taxes. The legal complexity is often overkill for small delivery businesses. The sale of stock shares can make ownership transfer easier than other structures if you want to eventually exit the business.
Limited Liability Corporation (LLC)
An LLC or limited liability company provides the best of all worlds for most delivery startups. It protects your assets from business debts and claims, unlike a sole proprietorship or partnership. An LLC has flexibility for pass-through taxation if you remain a single member, but the ability to add partners and issue ownership shares like a corporation.
5. Register Your Business For Taxes
One of the crucial legal steps for any new business is obtaining an Employer Identification Number (EIN) from the IRS. This unique 9-digit number functions like a business's social security number for tax purposes.
An EIN is required for key needs like opening a business bank account, hiring employees, and applying for licenses. Sole proprietors can use their SSN initially but should secure an EIN as soon as incorporating or adding staff.
The EIN application process is simple and free through the IRS website. You can obtain your EIN immediately by following these key steps:
Navigate to the EIN Assistant page.
Select view application as a sole proprietor, LLC, corporation, etc.
Enter your personal info and business legal name/address.
When prompted, state the reason you need an EIN. Select "Started a new business" or "Hired employees" etc.
Submit the online form and your EIN will display immediately upon approval.
The entire process takes less than 15 minutes in most cases. The EIN is free and results instantly in an official IRS confirmation notice. Print this for your records.
You'll also need to register with your state taxing authority for sales tax collection needs. Visit your Secretary of State website to find the registration form, submit it online, and receive your state tax ID. Costs vary by state from $10-$100+.
Having an EIN and sales tax ID enables delivery businesses to operate legally, open bank accounts properly, and avoid issues with vendors or tax agencies down the road. Don't let this easy process slow down your progress!
6. Setup Your Accounting
With drivers on the road full-time, orders rolling in, and expenses mounting, delivery businesses quickly become accounting quagmires without proper financial systems in place. However, developing solid accounting habits from the start is crucial for success.
Get a Business Bank Account
Begin by separating business and personal finances. Open a dedicated business checking account using your EIN rather than SSN. This simplifies tracking income and expenses, provides records if audited, and protects your assets.
Accounting Software
Utilizing accounting software like QuickBooks streamlines the entire financial process through automated categorization, reporting, and syncing with bank/credit accounts. The basic QuickBooks package starts around $25/month and can save delivery businesses hours of manual work.
Hire an Accountant and Bookkeeper
As your delivery empire grows, consider hiring a bookkeeping service starting around $300/month. They can reconcile bank statements, code expenses, manage payroll, and provide financial reports to simplify oversight.
Come tax season, an accountant becomes invaluable. For delivery service, expect to pay $500-$2,000 for an accountant to handle fiscal year-end filings, depreciations, and deductions and ensure IRS compliance. If audited, having professional records readily accessible provides peace of mind.
Get a Business Credit Card
Applying for a small business credit card also simplifies accounting by consolidating expenses. Business cards don't use your credit – issuers consider factors like business revenue, EIN age, and personal FICO score. Maintain a 30% or lower credit utilization for optimal approvals.
7. Obtain Licenses and Permits
Launching a delivery operation without the necessary licenses opens the doors to potential legal issues and penalties. Learn about federal license requirements through the U.S. Small Business Administration. The SBA also has a local search tool for state requirements.
Business License Registering your business entity with the state is the first step, but a separate local business license is often required within your city or county. Business license requirements and costs vary widely based on location. In Los Angeles for example, the initial license fee is $291 with an annual renewal of $143.
Commercial Driver's License Delivery drivers operating vehicles over 10,000 lbs like box trucks will need a valid Commercial Driver's License (CDL). Acquiring a CDL involves both knowledge and behind-the-wheel testing through your local DMV. Costs range from $50-$200. All delivery fleet drivers must have a non-commercial license at minimum.
Vehicle Registrations Registering all vehicles involved in your delivery operations is mandatory. Typical automobile registration fees range from $20-$80 annually depending on your state. Registration provides license plates and verifies all vehicles meet inspection, insurance, and emissions requirements.
Operating Authority Interstate delivery businesses shipping goods across state lines require federal operating authority through FMCSA. Gain this through the Unified Carrier Registration for $59 annually plus state-level fees. Intrastate movers can skip this step.
Food Handling/Prep Permit Delivering food, groceries, or other perishable goods? Many states require a food handler permit demonstrating your understanding of safe food prep and transport regulations. Courses and exams are offered online for fees ranging from $7-$50.
8. Get Business Insurance
Operating a delivery fleet without proper insurance is reckless given the risks drivers face daily. The right policies can save your business from financial ruin.
Consider the following:
Scenario A: A driver gets in an at-fault accident injuring another motorist. Without insurance, you pay their soaring medical bills.
Scenario B: An employee delivering packages slips on a wet porch and sues for damages. Lacking coverage, the legal judgment could bankrupt you.
Scenario C: A late-night driver crashes into a storefront, destroying inventory. Without commercial insurance, you must cover the owner's lost income.
These examples demonstrate how quickly an uncovered incident can upend an otherwise thriving delivery operation. But obtaining adequate policies to mitigate risks is straightforward:
Inventory insurance needs like commercial auto, general liability, cargo, and worker's comp.
Request quotes from providers like Progressive, Geico, Travelers, and local brokers.
Compare coverage terms and pricing to find the optimal balance of protection and affordability.
Purchase required policies based on a business scale and locations served before opening.
Review limits and exclusions annually and adjust coverages as needed as the business evolves.
Follow this checklist so your delivery enterprise can operate without fear of financial catastrophe. Minor monthly premiums today shield against potentially company-ending claims tomorrow.
9. Create an Office Space
While much of a delivery operation happens on the road, securing office space provides a critical home base for coordinating logistics and administration needs.
Home Office
A home office works well initially since overhead is low and you can deduct a portion of household expenses like utilities. However, conducting meetings with drivers in your living room has limitations.
Coworking Office
Coworking spaces like WeWork offer affordable, flexible shared offices starting around $300/month. Great for a lean startup, they provide amenities like meeting rooms, business MFPs, and networking. But space is limited as you scale.
Retail Office
Commercial retail space can enable customer walk-ins for deliveries and supplies if your model includes a storefront. Expect rents around $20-$30 per square foot in most markets. Limitations can include inflexible leases and renovations needed to convert retail to office use.
Commercial Office
Dedicated commercial office space provides room for expansion, storage, large teams, and freedom to operate 24/7. While traditional office leases run $25-$100 per square foot, cheaper options like older Class B buildings or suburban locales can keep costs affordable.
10. Source Your Equipment
A delivery operation relies on having the right vehicles and gear to handle orders efficiently. While buying new may be ideal, startup budgets often require more creative sourcing.
Buy New
Purchasing new vehicles like cargo vans enables complete customization for your needs. But at $50k per van, the costs add up quickly. Economy cars like Toyotas can provide more affordable options under $20k. Shop dealerships negotiating fleet discounts.
Buy Used
Buying used through private sellers or auctions is a cost-effective way to acquire an initial fleet. Search major listings like Facebook Marketplace, eBay Motors, and AutoTrader for deals on lightly used cargo and passenger vehicles.
Rent
Renting through traditional agencies like Enterprise starts at around $500 weekly for cargo vans and could serve short-term needs like seasonal peak delivery times. Compare rates across major national brands and look for weekly/monthly discounts.
Lease
Don't overlook leasing as an attractive middle ground when needing multiple vehicles long-term. Leasing provides reliable newer vehicles with maintenance included averaging $300-$500 monthly. Avoid mileage overages and wear-and-tear fees.
11. Establish Your Brand Assets
Distinguishing your delivery business starts with creating a strong brand identity. An iconic logo, professional website, branded collateral and more enable you to stand out from competitors and connect with customers.
Get a Business Phone Number
A unique business phone number builds credibility and appeal. Services like RingCentral provide local or 800 numbers with call routing, voicemail, and analytics starting at $30/month. Custom greetings and menus project the professionalism clients expect.
Design a Logo
Crafting a memorable logo is also invaluable. Consider name integration and icons representing speed and reliability. Graphic design platforms like Looka make logo DIY simple with customization options starting around $20.
With a logo set, complete your visual identity system with complementary letterheads, menus, uniforms, and vehicle decals. Consistent branding boosts recognition as you scale.
Print Business Cards
Business cards make an impression and build your network. Services like Vistaprint offer affordable, high-quality cards with your logo – perfect for leaving with merchants and hungry delivery takers. Keep a supply handy for chance encounters that convert to customers.
Get a Domain Name
Online domains reinforce your brand and drive discovery. Aim for domain names containing your business name or keywords related to delivery. Providers like Namecheap offer domains starting at around $15 annually.
Design a Website
An engaging website on your custom domain is vital for credibility, especially in e-commerce. Simple drag-and-drop builders like Wix allow anyone to create sites at no cost up to advanced paid plans. For large-scale sites, hiring a pro web developer from freelance sites like Fiverr ensures quality.
12. Join Associations and Groups
Joining relevant local organizations provides invaluable connections and insights for delivery businesses. Surrounding yourself with others and navigating similar hurdles accelerates growth.
Local Associations
Local associations like the National Home Delivery Association or Digital Restaurant Association open doors to large networks for referrals, tips, and potential partnerships. Membership fees are reasonable starting around $100 annually. Attend mixers and events to build your community.
Local Meetups
Local business meetups offer low-pressure networking and education through panels, speakers, and open discussions. Use sites like Meetup to find events like the Chicago Small Business Meetup or LA Delivery Business Mixer. The connections made can bring sales and hiring opportunities.
Facebook Groups
Industry-specific Facebook Groups enable connecting with delivery professionals across your region or country. The Delivery Drivers and Entrepreneurs Networking Group provides spaces to crowdsource advice on operational issues, marketing tactics, and scaling challenges from tens of thousands of members.
13. How to Market a Delivery Business
Implementing an ongoing marketing strategy is essential for delivery businesses to gain visibility and sales. While word-of-mouth referrals from delighted customers provide the most valuable promotion, you must supplement with targeted outreach across channels.
Explore Your Inner Network
Leverage your personal and professional network at launch by offering free meals for social media endorsements. Incentivize referrals with discounts for both new and existing patrons. Building an army of brand advocates reinforces quality perceptions.
Digital Marketing
Digital campaigns enable cost-efficient scaling if optimized effectively. Consider tactics like:
Google Ads geo-targeting local delivery zones
Facebook/Instagram ads promoting new menu additions
Email collection pop-ups on your site for drip campaigns
Search SEO optimization to rank for "food delivery" queries
Starting a YouTube channel with driver interviews, service overviews, etc.
Guest posting on local news sites relevant to your audience
Social media contests awarding free delivery for a year
Traditional Marketing
While digital efforts expand your reach online, traditional marketing also has select applications:
Direct mail postcards to households in your coverage zone
Branded flyers distributed on doors and cars around large offices
Promoted tweets targeting local followers based on delivery area
Billboards on busy roads within your delivery footprint
Radio ads on local stations touting your speed and reliability
Sponsoring Little League teams and having a concession stand
Vehicle wraps reinforce your brand as rolling billboards
Balance digital efficiency with real-world visibility. As you scale, consider opportunities like airport kiosks and university campus promotions. Experiment across channels to determine the optimal mix based on response and conversions.
14. Focus on the Customer
Providing exemplary customer service is mission-critical for delivery businesses to drive growth. In an increasingly crowded market, serious attention to supporting and satisfying your customers separates thriving operations from those that quickly fold.
Speedy, accurate deliveries are the baseline expectation – fulfilling this simply earns you the right to compete, not win. Look for opportunities to wow clients instead:
Call after a first delivery to ensure satisfaction and ask for feedback. This personal touch and proactive care delights.
Empower drivers to provide credits if an order is slightly late due to traffic. Avoiding finger-pointing builds trust.
Send handwritten thank you notes to repeat customers congratulating their loyalty.
Prominently display your support number on all materials so help is always accessible.
Monitor social media for mentions and immediately address any complaints posted.
With digitally-enabled convenience prioritized over relationships today, rediscovering genuine customer service pays dividends. Word spreads quickly when you offer an outstanding end-to-end experience. Satisfied customers become your best promoters when you start a delivery service.