The tea market has seen substantial growth over the past year. Hitting a global market size of $20,455.85 million in 2021, the market is estimated to grow at a compound annual growth rate (CAGR) of 7.8%. The global tea market could reach $32,093.64 million by 2027.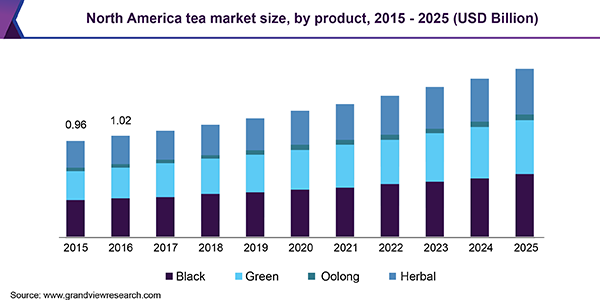 This guide will walk you through how to start a tea business. Topics include sourcing loose-leaf tea and equipment, registering a website for your online store, obtaining an EIN, forming a legal business entity, and more. Here's everything you need to start your own tea business.
1. Conduct Tea Market Research
Market research provides a glimpse into the in-person and online tea business industry. There are two types of market research, primary and secondary. Primary market research is research you do on your own. Secondary market research is research conducted by a third party.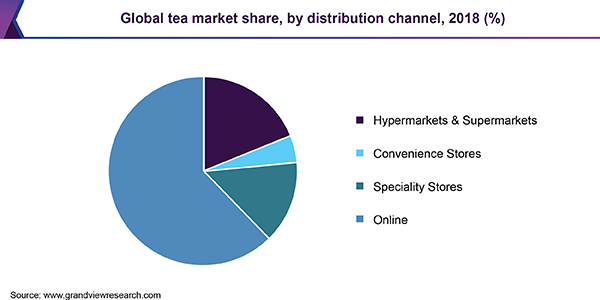 Some of the information you'll learn through your market research includes:
Millennials are driving growth by seeking unique flavors and organic, sustainably sourced options. Subscriptions and tea clubs are also gaining traction.
E-commerce tea sales are growing rapidly as consumers shop online for variety and convenience.
While traditional black and green teas dominate the market, herbal teas and wellness teas like turmeric, ginger, and matcha are seeing strong growth.
CBD and cannabis-infused teas are an emerging segment. Innovation around cold brew teas, kombucha, nitro teas, and tea cocktails provides opportunities in the ready-to-drink tea market.
Overall, starting a tea brand can be lucrative. If you identify an underserved niche, differentiate through unique blends and experiences, and market effectively to tea enthusiasts. Focusing on sustainability, organic farming, personalized subscriptions, or ready-to-drink teas are avenues worth exploring.
2. Analyze the Competition
Thoroughly researching competitors of your own tea brand is crucial when starting a tea business. This gives you key insights into market gaps, pricing, menus, and more.
Some of the ways to find and research another successful tea business in your area include:
Identify competitors within a certain radius.
Visit their stores and act like a customer.
Pay attention to their tea selection, ambiance, prices, and customer service.
Take notes and photos to compare later.
Search online reviews to see what customers like and don't like.
Look at their social media and website to analyze their branding, marketing, and products.
Consider signing up for their newsletter or loyalty program to learn about promotions and new offerings.
Research competitors beyond your immediate area using Google Maps.
Look for common themes around their menus, branding, and pricing to find gaps.
Analyze their selection, pricing, website design, shipping costs, and benefits like subscriptions or loyalty programs.
Search online reviews and Google their brand name to see what people are saying.
Check social media for engagement levels, promotions, and new products.
Subscribe to email lists and browse freely as a customer.
Look for holes in their product line, difficult navigation, or issues with the checkout process.
By thoroughly understanding the competitive landscape, you can position your tea business to stand out. Tracking competitors over time shows you what's working in the market so you can integrate those elements into your own business.
3. Costs to Start a Tea Business
When launching a tea business, there are various start-up and ongoing costs to consider. Properly estimating these expenses is crucial for securing funding and setting realistic financial goals.
Start-Up Costs
Registration & Permits: Expect $50-$150 for business registration paperwork such as licenses and permits.
Store Location: A lease costs typically in the range of $2,000-$5,000 per month depending on size and location.
Build Out & Renovations: With a new space, expect to invest $20,000-$100,000 to customize the layout.
Equipment: Espresso machines ($3,000-$5,000), tea brewing equipment ($1,500-$3,000), and water filtration systems ($500-$2,000) are common investments.
Inventory: Initial inventory of tea, coffee, cups, accessories, and packaged food will likely cost $2,000-$5,000 or more.
Technology: A POS system ($1,500-$3,000), computer ($500-$1,000), security system ($500-$2,000), and credit card processing abilities (variable fees) will be needed.
Professional Services: Lawyers and accountants cost $200-$500 per hour.
Marketing: Printing menus, flyers, and business cards ($500), plus digital ads, signage, and launch promotions ($1,000-$5,000) to help acquire customers.
Ongoing Costs
Rent/Mortgage: For leased retail space, continue budgeting $2,000-$5,000 monthly.
Staffing: Employee salaries, taxes, training, and benefits will likely cost $4,000-$12,000 monthly.
Insurance: General liability, workers' comp and food insurance cost $150-$500 monthly.
Inventory: Expect regular inventory replenishment costs of $1,000-$3,000 monthly.
Utilities: Gas, electric, water, trash removal, and internet/phone service typically range from $500-$2,000 per month.
Equipment Maintenance: Proper upkeep of equipment through preventative maintenance and repairs will likely run $200-$500 monthly.
Marketing: Ongoing digital marketing, promotions, community events, and sampling costs $500-$2,000 per month to attract new customers.
By thoroughly estimating both start-up and ongoing costs, tea entrepreneurs can realistically budget, secure funding, and operate a financially sustainable business. Careful financial planning and cost control will set the venture up for lasting success.
4. Form a Legal Business Entity
When starting a tea business, one of the first legal steps is choosing a business structure. The right entity can optimize taxes, limit liability, and support expansion over time. Here are the main options:
Sole Proprietorship
This is the simplest structure with no formal registration needed beyond licenses. The owner operates and makes all decisions. Income and losses pass through to the owner's tax return.
Pros for a tea business: Easy to set up and nominal costs. The owner retains full control and profits.
Cons: The owner has unlimited personal liability for debts and lawsuits. Harder to raise investment capital. Limited options for growth.
Partnership
Two or more co-owners share management duties and profits/losses in a partnership. A formal agreement outlines each partner's rights and responsibilities.
Pros: Easy to establish with minimal registration costs. Partners pool resources and share startup costs.
Cons: Partners have unlimited personal liability, posing a financial risk. Disagreements between partners can dissolve the business. Hard to raise expansion capital.
Limited Liability Company (LLC)
LLCs combine aspects of partnerships and corporations for personal liability protection with pass-through taxation. Owners have flexibility in the management structure.
Pros: Owners' assets are protected from business debts and lawsuits. Easier to raise investment capital compared to proprietorships. Owners can deduct business losses on their tax returns.
Cons: More complex to establish and maintain formal records. Still limitations on growth compared to a corporation.
Corporation
A corporation is a legal entity separate from its owners. As a separate structure, corporations can more easily raise investment capital and have continuity over time.
Pros: Owners have limited personal liability for business debts and lawsuits. Easier to attract investors and issue stock shares. Continuity even with changes in ownership.
Cons: Most complex and expensive entity to establish and maintain. Income can be taxed again through corporate taxes and shareholder dividends.
5. Register Your Business For Taxes
An Employer Identification Number (EIN) is a unique nine-digit number that identifies your business to the IRS and state tax authorities. All businesses except sole proprietorships are required to obtain an EIN.
For a tea business structured as an LLC, partnership, or corporation, you must get an EIN. This number is used for important tax documents like opening a bank account, paying employees, and filing business tax returns.
Applying for an EIN is free and can be done online via the IRS website:
Follow these steps:
Gather information: Have your business name, address, ownership structure, and Social Security Numbers for all owners ready.
Visit the EIN website and select "Apply Online Now".
Follow the prompts to enter your information and answer questions about your business structure.
After submitting, you'll receive an EIN assignment immediately.
In addition to your federal EIN, contact your state revenue department to register for state taxes. You may need separate tax numbers for employee payroll, sales tax permits, and alcohol licensing.
Completing these registrations ensures full compliance, and proper tax payments, and avoids penalties for non-compliance. With the right paperwork, you can operate legally right from the start. Obtaining an EIN and other necessary tax numbers sets up the foundation for success.
6. Setup Your Accounting
Proper accounting and tax compliance are crucial for any tea business. Accurate bookkeeping and financial records ensure you understand your profitability and avoid issues with the IRS.
Accounting Software
Using small business accounting software like QuickBooks can automate much of the number crunching. When integrated with your business bank accounts and credit cards, transactions are categorized and reports are generated automatically. This saves significant time versus manual entry and reconciliation.
Hire an Accountant
Hiring an accountant, at least for tax preparation, is highly recommended. They can handle bookkeeping, payroll, and sales tax filings, and provide financial advice specific to the tea industry. Expect to invest around $200-$500 per month for standard accounting services. For annual tax return preparation, costs range from $500-$2,000 depending on entity type and tax situation.
A qualified accountant well-versed in IRS regulations can ensure you maximize write-offs and deductions to lower your tax liability. They can also properly handle an audit if you ever get flagged.
Open a Business Bank Account
Keeping business and personal finances completely separate is essential. Open a dedicated business checking account and credit card solely for company use. Never co-mingle funds or use business accounts to pay personal expenses. This avoids accounting confusion and potential tax issues if audited.
Apply for a Business Credit Card
With a business credit card, credit limits are based on your company's financials, not your credit score. Limits often start around $1,000 to $5,000 for new businesses. Be prepared to supply your EIN, business registration docs, and possibly a personal guarantee when applying. Use the card only for legitimate company expenses.
7. Obtain Licenses and Permits
Before opening your tea business, proper licensing is crucial to operate legally and avoid penalties. You can find federal license requirements for tea companies through the U.S. Small Business Administration. For local permit requirements to start selling tea online or in-store, the SBA has a local search tool.
Requirements vary based on location and business activities, but some common permits include:
Food Service License: To sell tea, a food service license is typically required by the state or local health department. Fees range from $100-$500+ depending on where you're located.
Food Handler Certification: Employees who handle tea products and sell tea accessories will need food handler certification. Online courses range from $10-$50 per person.
Sales Tax Permit: If selling tangible products, a sales tax permit allows you to collect state (and sometimes local) sales tax from customers and remit it to tax authorities.
Seller's Permit: A seller's permit or resale certificate allows your business to purchase inventory/materials from wholesalers tax-free, then charge sales tax upon final sale.
Liquor License: If selling alcohol like kombucha, tea cocktails, or CBD/cannabis-infused teas, approved state and local liquor licenses are required. Fees range from $500 to $5,000+ annually depending on type.
Fire Safety & Building Permits: Occupancy permits from the fire marshal confirm your premises meet state and local fire codes. Separate plumbing, electrical, and building permits may be needed for renovations.
Consult local regulations early in the planning process to identify required permits and licenses for your tea business. Some can take weeks or months to obtain, so start the application process well in advance of your opening date to avoid delays.
8. Get Business Insurance
Business insurance protects your tea company from unexpected costs that could severely damage or destroy your business. Without proper coverage, a single incident could lead to financial ruin.
For example, a fire could cause hundreds of thousands in property damage and lost inventory. A customer could sue after getting sick, seeking recoup of medical bills. An employee could get injured on the job and you'd be liable for their care.
The right insurance policies mitigate these risks so your business survives challenges. Common types to consider include:
Property insurance covers damage to your space, equipment, and inventory.
Liability insurance to protect against customer injury lawsuits.
Worker's compensation for employee injuries.
Business interruption to replace income lost to disasters.
Food spoilage insurance for tea inventory.
To get insured, first, assess your risks and required coverage minimums in your state. Obtain quotes from multiple providers like The Hartford and Travelers to compare pricing. Apply with detailed information about your business. Expect approval within weeks.
Don't operate uninsured, the consequences can quickly snowball if disaster strikes. The investment in proper insurance provides peace of mind and financial protection as you grow your tea business.
9. Create an Office Space
Having a dedicated office space can optimize day-to-day operations and growth for a tea business. An office provides room for administrative tasks, meetings, tea tastings, storage, and more.
Home Office
Working from home can minimize costs, with dedicated space for paperwork, phone calls, and digital marketing. However, meeting customers at your residence may seem unprofessional. The cost depends on if you already own your home.
CoWorking Space
Shared offices like WeWork offer affordability, networking, and flexibility. For $200 to $500 per month, you get desks, conference rooms, kitchen amenities, and community events. Great for solo entrepreneurs starting.
Retail Office
If launching a tea shop, consider a back office for inventory management, marketing projects, managing staff schedules, and quick meetings. This allows efficiency without leaving the premises. Cost is bundled with your storefront lease.
Commercial Office
Leasing dedicated office space provides room for your full staff, storage, shipping area, and meetings. With proper space (500 sq ft) budget $1,000 to $3,000 in monthly rent depending on location. Useful as you scale up.
10. Source Your Equipment
A commercial tea business requires specialty equipment like high-quality tea brewers, espresso machines, kettles, refrigerators, dishwashers, and more. Here are the top options to acquire the necessary gear:
Buying New
Purchasing brand-new equipment from manufacturers or restaurant supply companies ensures optimal condition and warranty support. High-end brewers, espresso machines, and dishwashers often cost $2,000 to $5,000 each. Shop quality brands like Bunn, La Marzocco, and Fetco.
Buying Used
Gently used equipment can offer major savings, often 40% to 60% less than new. Search restaurant auction sites like BidOnEquipment and WebstaurantStore Auctions where you can find great deals on refurbished gear. Vet items carefully for condition and maintenance records.
Renting
Avoid major upfront costs by renting your tea-making equipment through companies like United Rentals. Flexible terms allow renting for a few months or years. Expect to pay 10% to 20% of the item's new cost as a monthly fee. Useful for large events or temporary needs.
Leasing
Long-term equipment leases let you pay small monthly fees over several years to eventually own the asset. Tea equipment leases often run for 3 to 5 years. Benefits include fixed payments and equipment upgrades over time.
11. Establish Your Brand Assets
Creating a strong brand identity is crucial for tea businesses to stand out and connect with customers. Thoughtfully designed assets boost recognition and trust.
Getting a Business Phone Number
A professional phone system like RingCentral makes your business seem established from day one. Toll-free and local number options plus call routing, voicemail, and text capabilities keep you connected. Costs start around $20/month.
Creating a Logo and Brand Assets
A logo encapsulates your brand identity, so opt for a memorable design that reflects your specialty teas and ambiance. Modern, minimalist logos work well for tea brands. Services like Looka provide affordable packages for custom logo design.
Create matching business cards, menus, digital assets, and packaging using the logo. Consistency drives brand recognition.
Business Cards and Signage
Professionally designed business cards containing essential contact info, social links, and a tagline make networking easy. Retail signage, brochures, and in-store menus all help enhance your local brand presence. Vistaprint enables affordable, high-quality printing with a fast turnaround.
Purchasing a Domain Name
Choosing a domain name containing your tea business name or keywords ensures customers can easily find your website. Aim for something short, memorable, and easy to spell. Namecheap offers domain registration starting at around $9/year.
Building a Website
An informational website engages customers online with your offerings, events, and e-commerce capabilities. Using DIY website builders like Wix makes the process approachable, or consider hiring web developers on Fiverr for fully custom designs.
12. Join Associations and Groups
Joining relevant local groups and associations provides invaluable connections and insights as you start your tea business.
Local Associations
Industry associations like the International Specialty Tea Association and Worldthe Tea Expo offer conferences, seminars, competitions, and networking events to help tea entrepreneurs thrive. Membership starts around $100/year. Local chambers of commerce also provide resources.
Local Meetups
Attending meetups and trade shows puts you face-to-face with fellow tea enthusiasts and professionals. Share knowledge, find mentors, and discover new products and strategies. Use sites like Meetup to connect with regional tea events.
Facebook Groups
Facebook communities bring together tea lovers and sellers online to discuss trends, challenges, advice, and news. Here are some worthwhile groups:
Surrounding yourself with supportive local networks gives you an invaluable edge. Lifelong partnerships and knowledge sharing help everyone evolve. Be an active, positive member by attending events and contributing regularly.
13. How to Market a Tea Business
Strategic marketing is imperative for tea businesses to acquire new customers and drive growth. With the right methods, you can build lasting community awareness and loyalty.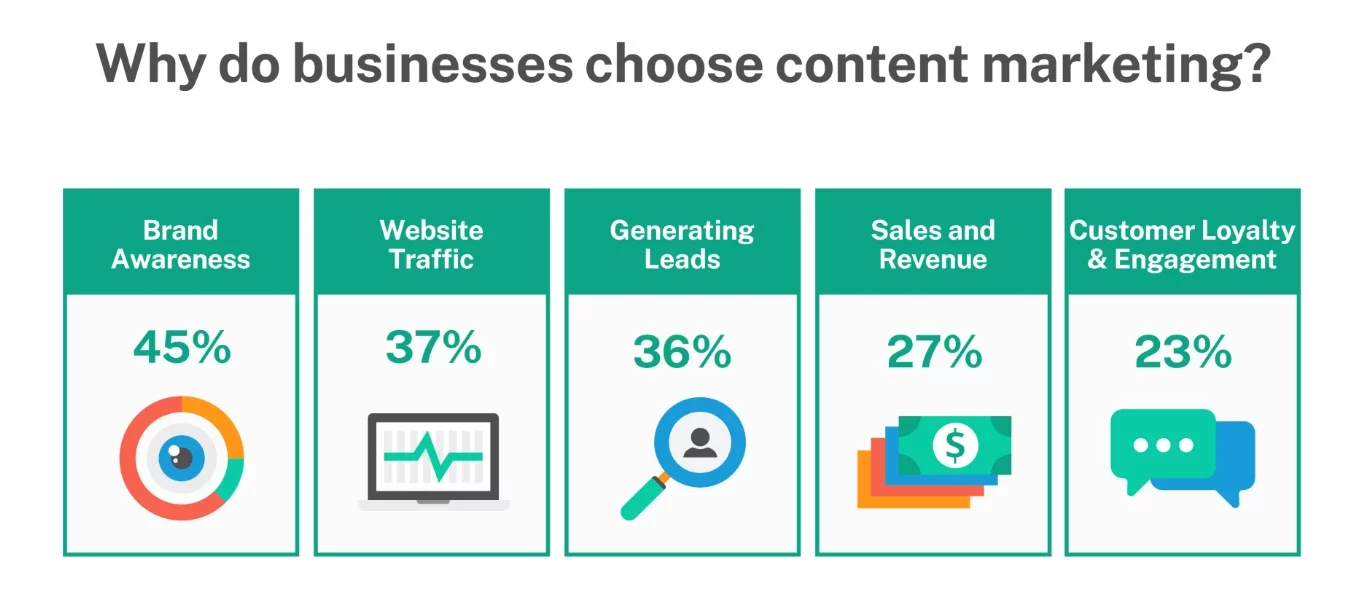 Personal Network
Leverage your personal and professional network first. Encourage happy customers to share their experiences on social media and review sites, which builds credibility. Offer incentives like discounts for referrals. Word-of-mouth is your most valuable marketing asset starting.
Digital Marketing
Launch Google and Facebook ads to reach local tea drinkers. Target by interests and demographics.
Start a business YouTube channel with brewing tutorials, product reviews, and company videos.
Maintain an email list for promotions, new product announcements, and content.
Blog about tea knowledge, recipes, health benefits, and industry news.
Post product photos, events, and teas on Instagram to engage followers.
Run contests and giveaways on social media to attract new followers.
Traditional Marketing
Design brochures and menus to showcase offerings.
Distribute flyers and coupons to drive visits.
Take out print ads in local magazines and newspapers.
Sponsor community events to get brand exposure.
Host in-store events like tea tastings and pairings.
Take time to identify marketing channels that fit your audience, brand, and budget. While digital tactics provide excellent tracking and ROI, local print/radio ads and community events may also effectively raise awareness and build customer relationships.
Dedicating time and resources to strategic marketing ensures more people discover and fall in love with your tea shop. Consistency and experimentation help determine the best methods to continually grow your business.
14. Focus on the Customer
Providing exceptional customer service is imperative for tea shops to retain clients and earn referrals. Positive experiences distinguish your brand and promote loyalty.
Some ways to increase customer focus while selling tea blends and iced teas include:
Carefully explain tea products to new customers and offer samples so they can discover new favorites.
Make recommendations based on their taste preferences.
Guide them to the perfect tea accessories like infusers or cups.
Follow up by email after their first purchase to get feedback on their selections.
Offer advice on the ideal steeping time and temperature for maximum flavor.
Occasionally include a free tea tin or bag of loose leaf with their purchase as a surprise gesture of appreciation.
If someone posts a negative review online, reach out promptly and professionally to resolve the issue.
Turn mistakes into opportunities to provide exceptional service recovery.
With a consultative approach, expansive tea knowledge, and sincere care for making the tea experience special. Your customers will rave about your custom tea blends to friends. Word-of-mouth is powerful – growing through referrals costs a fraction of conquering new leads.