The furniture industry is big business, with the global market expected to climb at a compound annual growth rate (CAGR) of 5.9% from 2023 to 2030. In 2022, the market hit $677.09 billion. With continued success on the horizon, now is a great time to open your furniture store, or get involved in a furniture manufacturing business.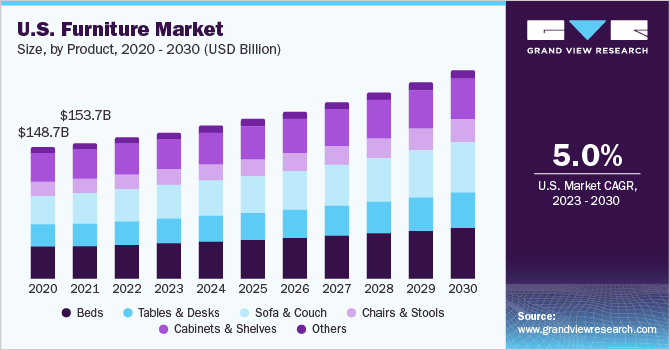 This comprehensive guide covers how to start a furniture business. From business planning and financing to marketing and scaling, we'll walk you through the furniture designer startup process step-by-step. If you're ready to build your own furniture store, keep reading.
1. Conduct Furniture Market Research
Market research is an important aspect of the furniture design industry. It offers information on other furniture manufacturers, market saturation, services, your target market, and other information important to developing a business plan.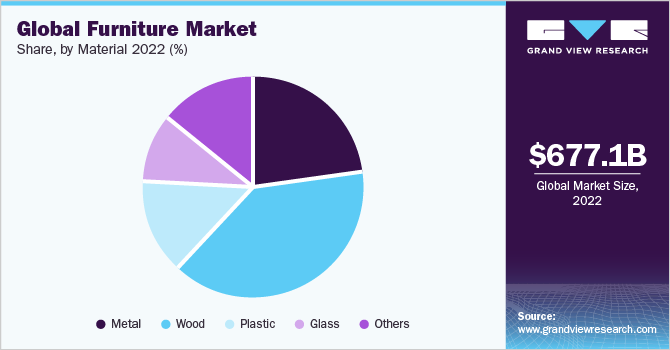 Here are some of the details you might learn about the furniture store business industry through market research.
Industry trends: Custom-built and handcrafted furniture is growing rapidly as more consumers seek unique, high-end pieces. Smart or multi-functional furniture is also on the rise.
Niche products: Sustainable and eco-friendly furniture is another fast-growing niche. Consumers increasingly want products made from recycled materials or using environmentally-safe production methods.
Openings in the market: While e-commerce furniture sales are growing quickly, brick-and-mortar stores still account for over 70% of purchases.
Thriving as a new furniture business still takes careful planning and execution. Key factors for success include:
Finding a profitable niche or local market need
Mastering furniture design and production
Developing an appealing brand identity
Optimizing your supply chain and inventory management
Implementing a smart digital marketing strategy
Providing excellent customer service and support
With the right business model focused on a specific target audience, new furniture companies can carve out a lucrative space.
2. Analyze the Competition
Thoroughly analyzing the competition is crucial for a successful furniture store. To assess a rival custom design furniture business, or other skilled furniture designer, visit competitors in your geographic area.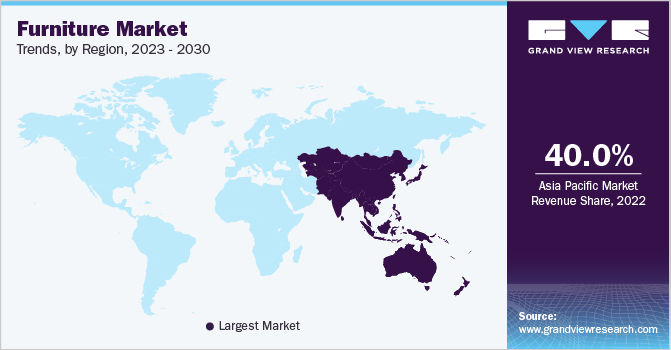 Some ways to investigate home and office furniture competitors include:
Evaluate their store layout, merchandising, pricing, customer service, and brand messaging.
Take notes on strengths and weaknesses.
Talk to their customers to gain insights into why they shop there.
Monitoring competitors' social media and reviewing sites like Yelp can provide additional intel.
Evaluating online competitors is also key.
Study their site design, product range, pricing, shipping costs, and policies.
Sign up for email lists to review promotions and marketing.
Analyze social media followings and engagement.
Evaluate SEO elements like meta descriptions, page titles, and URL structure.
Competitive analysis should drive your e-commerce strategy.
Look for gaps where competitors are lacking to position your business differently.
Identify pain points or complaints you can improve upon.
Set Google Alerts on key competitors to get notified of news coverage and announcements.
Monitor review sites for feedback.
Subscribe to inventory alerts to see new product launches.
By continually evaluating rival online and brick-and-mortar furniture businesses, you gain invaluable insight. Focus on identifying weaknesses and opportunities to differentiate your offerings, brand experience, and value proposition.
3. Costs to Start a Furniture Business
Starting a furniture business requires careful financial planning and cost analysis. Between start-up expenses and ongoing operational costs, owners need to budget realistically.
Here is an overview of typical costs to expect.
Start-Up Costs
Registering your business – $50-$150 for licenses, permits, filing fees
Store lease or mortgage – $2,000-$5,000 per month depending on location and size
Store build-out and renovations – $20,000-$100,000+ for layout, flooring, lighting, displays
Furniture inventory – $10,000-$50,000 to start, depending on volume and price points
Office equipment – $1,000-$5,000 for desks, chairs, computers, phones, supplies
Point of sale system – $1,000-$3,000 for hardware and software
Furniture assembly tools – $500-$2,000 for power drills, hardware, work benches
Company website – $1,500-$5,000+ for site design and development
Professional services – $500-$2,000 for legal fees, business advisors
Marketing materials – $500-$2,000 for branding, signage, business cards
Insurance – $1,000-$5,000 for business liability, workers comp, property
Total estimated start-up costs are $40,000 to $100,000.
Ongoing Costs
Rent and utilities – $2,000-$8,000 depending on location
Payroll – $2,000-$10,000+ based on staff size
COGS (cost of goods sold) – Typically 25%-50% of total inventory costs
Accounting services – $100-$500+ for bookkeeping and payroll help
Legal services – $150-$500 for contract reviews, IP filings, compliance
Website hosting/maintenance – $100-$300+ depending on complexity
Email marketing – $10-$50 per month for email service provider
Advertising – $500-$2,000 depending on the channels used
POS and software subscriptions – $100-$500 for hardware leases, SaaS platforms
Inventory management system – $100-$300 for software subscriptions
Miscellaneous supplies – $100-$500 for office supplies, cleaning, etc.
Insurance premiums – $2,000-$10,000 depending on coverage
Local business taxes and licenses – Varies by location, up to $1,000
Marketing campaigns – $5,000-$20,000 annually for targeted outreach
Furniture trade shows – $3,000-$10,000 for registration and booths
Website updates – $500-$2,000 annually for content and design
Store maintenance – $1,000-$5,000 for repairs, enhancements
Professional development – $1,000-$3,000 for product research, industry events
Starting a profitable furniture store requires ample capital reserves and steady revenue exceeding ongoing costs. Carefully researching all start-up and operational expenses, securing funding, and operating lean initially will set your new business up for sustainability and long-term success.
4. Form a Legal Business Entity
When starting a furniture business, one of the first legal steps is choosing your business structure. The four main options each have pros and cons to weigh for a furniture company.
Sole Proprietorship
A sole proprietorship is the simplest structure, you and the business are one entity. However, the owner assumes unlimited personal liability for debts and legal actions. This poses a major risk in a furniture business where lawsuits over defective products or injuries could bankrupt the owner.
Partnership
Partnerships allow multiple owners to share resources and liability. However, agreements should outline profit/loss distributions and decision-making authority to avoid conflicts. All partners remain personally liable for business debts. Disputes could dissolve the business.
Limited Liability Corporation (LLC)
A limited liability corporation (LLC) combines pass-through taxation with personal liability protection for owners. Only their business investment is at risk. An LLC's flexibility allows it to add new partners seamlessly. Owners avoid double taxation and can offset passive losses against other income. This makes an LLC the best choice for most furniture startups.
Corporation
A corporation designates the business as a legal entity separate from its owners. Shareholders' assets are generally protected from debts and lawsuits. Corporations allow for greater capital raising through stock offerings and company growth. They require extensive record-keeping and are taxed twice – at corporate income and shareholder dividend levels.
Additional factors that make an LLC optimal for furniture companies:
LLCs avoid sole proprietorships' unlimited liability yet remain simpler than corporations with fewer paperwork requirements. This allows furniture entrepreneurs to focus on crafting and selling their products.
LLCs can elect S Corp status with the IRS for certain tax advantages while retaining LLC flexibility and protections.
Converting an LLC to a corporation later on is straightforward as your company grows.
LLCs enhance credibility with suppliers, buyers, and banks compared to sole proprietorships.
LLCs can freely divide ownership interests and include restrictive clauses to protect furniture product IP if partners join.
Starting as an LLC gives furniture businesses the best of all worlds – liability protection, tax flexibility, scalability, and lightweight administration. Speak with an attorney and tax professional to ensure you fully understand each entity type. However, for most furniture startups, forming an LLC is the optimal choice.
5. Register Your Business For Taxes
One essential step for any new furniture business is obtaining an Employer Identification Number (EIN) from the IRS. This unique identifier is like a Social Security Number for your company.
An EIN is required to open business bank accounts, apply for licenses, file taxes, and hire employees. Sole proprietors can use their SSNs initially, but an EIN adds legitimacy and privacy.
Thankfully, getting an EIN is quick and free through the IRS website. Simply follow these steps:
Go to IRS.gov and click "Apply Online Now" under the EIN Assistant.
Choose what best describes your business from the options and hit Continue. For furniture companies, choose "View Additional Types, Including Nonprofit" then "Retail Trade".
Select "Sole Proprietorship" or "LLC, Partnership, or Corporation" depending on your business structure.
Answer whether you have employees (you can get an EIN even if you don't). Select the reason code 11 if applying as an LLC.
Provide your personal info, business name, and address. Ensure accuracy as this info will go to your IRS account.
Print your EIN confirmation letter after submitting it for your records.
You'll also need to contact your state revenue or taxation department to obtain a tax ID number for collecting sales tax. Registering for sales tax does involve a small fee but also a quick online process.
6. Setup Your Accounting
Proper accounting is crucial for furniture companies to track finances, remain tax-compliant, and make smart decisions. Investing in accounting software and an accountant from the start provides major benefits.
Accounting Software
Using software like QuickBooks allows you to automatically import and categorize transactions from business bank/credit card accounts. This streamlines tracking income, expenses, accounts receivable/payable, and inventory costs. QuickBooks greatly simplifies bookkeeping and lets you generate financial statements and invoices.
Hire an Accountant
While the software does the heavy lifting, having an accountant is still ideal. They can handle payroll, taxes, and compliance issues you may lack expertise in. Expect to pay $200 to $500 per month for basic bookkeeping or $2,000 to $5,000 to fully outsource accounting operations.
Come tax season, an accountant can prepare and file returns for much less than typical monthly fees. This expertise is invaluable if you ever face an IRS audit. They know furniture industry norms and legal deductions to minimize your tax liability.
Open a Business Bank Account
Keeping business and personal finances completely separate is also critical. Open a dedicated business checking account and credit card only used for company expenses. Never co-mingle funds or pay suppliers from personal accounts. This makes accounting clean and avoids IRS red flags.
Apply for a Business Credit Card
Applying for a small business credit card is straightforward. Furniture companies can qualify for $5,000-$10,000 limits based on your credit score and projected revenue. Higher revenue potentials allow for larger credit lines. Use your EIN, not your SSN, when applying for business credit cards.
7. Obtain Licenses and Permits
Launching a lawful and compliant furniture company requires obtaining business licenses and permits. All federal permit and license requirements are listed through the U.S. Small Business Administration. The SBA also offers a local search tool for state and city regulations.
Required licenses vary by state and city, but common ones include:
A general business license that legally registers your company's name and structure. Fees are typically under $100 annually. For example, the California Business Portal lets you obtain a license online.
A sales tax permit which allows you to collect and remit state sales tax on furniture transactions. The process and fees differ by location but filing is mandatory if selling taxable goods.
A health department permit if you plan to sell any food and beverages on-site, even prepackaged snacks. For custom furniture stores, this may not apply. However many states require a low-cost food handler permit.
An occupancy permit ensures your store's location meets fire and building codes for its intended use. Furniture displays, workbenches, and inventory impact occupancy considerations.
A sign permit if you install exterior store signage or window displays facing the street. Fees range from $25 to $100 depending on the sign's size.
Zoning permits if your location's property hasn't been zoned for retail use in the past. Rezoning applications involve hearings and negotiations.
Check with your Secretary of State's office and local municipality to identify required approvals before opening doors. Obtain all paperwork well in advance, the processes often take 4 to 6 weeks. Rushing into business before securing licenses risks fines over $100 per day of unpermitted operation.
8. Get Business Insurance
Carrying adequate insurance is crucial to protect furniture businesses from unexpected catastrophes. Without coverage, a single incident could destroy everything you've built.
Imagine a fire ravages your warehouse destroying your entire inventory. Or a customer sues after being injured by an allegedly defective product. Even small claims can sink unprotected businesses.
With business insurance, you gain peace of mind knowing you can recover from disasters. Common useful policies include:
Property insurance covers your retail space, warehouse, inventory, and equipment from theft, fires, storms, etc.
Liability insurance to cover injury lawsuits from customers if harmed on your premises or by your products.
Commercial auto insurance protects company vehicles used for delivery.
Workers comp which covers medical bills and lost wages if employees are injured on the job.
Gaining coverage is straightforward by following these steps:
Determine your risks and required coverage types. Property and liability are essential.
Shop quotes from providers like The Hartford to compare rates.
Select a policy with ideal coverage scopes and limits for your budget.
Provide details on your business operations, location, inventory, and more.
Get premium costs and fulfill any underwriting requirements.
Put your policy in place and pay premiums when billed.
Having insurance gives furniture business owners peace of mind and the security of knowing they are protected from the unpredictable. Don't wait until it's too late – get insured from the start.
9. Create an Office Space
Having a dedicated office space provides furniture companies room for essential business functions like meetings, design work, and administration. The right space depends on your budget and needs.
Home Office
A home office offers convenience and low costs but limited space. Expect around $100 to $300 for basic furnishings and utilities. Keeping business activity out of living areas maintains work/life separation. Home offices work well for solo entrepreneurs but lack room to meet clients or grow staff.
Coworking Office
Coworking spaces like WeWork provide amenities like conference rooms, high-speed internet, printing, and front desk staff for $200 to $500 per month. You also gain a collaborative community and networking. But noise could hinder focus-intensive work. Storage is limited.
Retail Office
Retail furniture stores should consider an attached office for customer meetings, receiving deliveries, and inventory management. This allows seamless transitions between sales and back office work. Costs depend on the office size but remain fixed each month. Storage space can accommodate excess inventory. High foot traffic locations have greater visibility.
Commercial Office
Renting office space in a commercial building offers the most professional setting starting at around $1,000 per month. Expect leases of 1 to 3 years for the best rates. Commercial offices allow room for large teams and conferences with clients. You control the space layout. But costs are higher and leases are less flexible than alternatives.
10. Source Your Equipment
Furniture entrepreneurs need reliable access to quality materials, tools, and equipment. Strategic sourcing is key for cost-effective operations.
Buy New
Buying new provides premium products with warranties but at higher prices. Look to wood suppliers like Hardwoods Specialty and machinery companies such as SawStop for professional equipment. Attend industry trade shows to explore new technologies and network with vendors.
Buy Used
Purchasing used can net major savings on still-capable equipment. Scout deals on eBay, Craigslist, Facebook Marketplace, and Nextdoor for used saws, drills, workbenches, and lumber. Vet items carefully checking functionality and wear. Factor in any repair or upgrade costs.
Rent
Renting makes sense for occasional needs or trialing new tools. Home improvement stores like Home Depot rent select tools for reasonable day/week rates. Larger equipment rentals are available from companies like United Rentals which offer delivery. This avoids large capital outlays to buy.
Lease
Leasing lets you make fixed monthly payments to use more advanced equipment like CNC mills and laser cutters. Lease terms like 3 to 5 years give you continual technology access. Buyouts at lease-end are optional. Compare leasing to purchasing costs before committing.
11. Establish Your Brand Assets
Crafting a strong brand identity is crucial for furniture companies to stand out and connect with customers. Investing in core assets brings your vision to life.
Get a Business Phone Number
Getting a unique business phone number adds legitimacy and professionalism. Services like RingCentral provide toll-free and local number options, call routing, voicemail, and more for $20 to $100 per month. This gives customers an easy way to reach you.
Design a Logo
A logo encapsulates your brand in a memorable, visual form. Consider traits you want to convey – modern, rustic, artistic, sustainable, etc. Options include abstract marks, letter marks featuring initials, and pictorial logos. Branding sites like Looka help create logos tailored to your business.
With a logo set, build out complementary brand assets like a brand style guide, color palette, and graphic elements. Maintaining visual consistency across all touchpoints boosts recognition.
Print Business Cards
Customer-facing items like business cards, stationery, packaging, and store/truck signage allow wide brand exposure. Sites like Vistaprint make ordering affordable branded collateral easy. Carry cards to give customers who admire your work an easy way to contact you for future projects or referrals.
Get a Domain Name
Secure your brand name as a domain for your website. Check availability by searching registrars like Namecheap. Opt for a .com and shorter names are best. Make sure names are easy to say and spell.
Design a Website
Building a website establishes an online destination to showcase products and your brand story. Options include using DIY builders like Wix or hiring web developers through Fiverr. Weigh costs, customization needs, and your expertise when deciding.
12. Join Associations and Groups
Joining local organizations and online communities provides invaluable connections and insights for furniture entrepreneurs. Surround yourself with like-minded professionals.
Local Associations
Seek out local woodworking or furniture associations to get plugged into regional networks. Groups like the Charlotte Woodworkers Association offer meetings, classes, mentorships, and camaraderie. Attend trade shows like the yearly High Point Furniture Market to connect with designers and brands.
Local Meetups
Attending local small business meetups builds your community and customer base. Sites like Meetup help find nearby events centered around crafts, retail, entrepreneurship, and more. Share your expertise while learning from fellow business owners. Bring samples of work to showcase your skills.
Facebook Groups
Don't overlook the power of Facebook Groups to tap into larger communities of fellow makers online. Groups like Woodwork and Furniture Makers Project Forum and Home Decor & Furniture Manufacturers and Sellers provide support, feedback, and customers. Use groups to run polls, ask questions, or share your latest designs.
13. How to Market a Furniture Business
Implementing an effective marketing strategy is essential for furniture companies to gain visibility, attract customers, and drive growth.
Leverage these key tactics to build your brand:
Your Network
Tap Into Your Network As a young business, your personal and professional connections are gold. Reach out to friends, family, past customers, and colleagues to spread the word about your new venture. Offer discounts or free products to early supporters willing to provide testimonials, referrals, and word-of-mouth marketing.
Digital Market
Create Google and Facebook ads targeted locally by interests like interior design, home remodeling, etc. to reach relevant audiences. Start with small daily budgets of $10 to $50 to test effectiveness.
Launch social media business pages on Instagram and Facebook to share designs, and behind-the-scenes content, and engage followers. Post consistently 1-2 times per day using quality photos, videos, or Stories.
Start a YouTube channel creating quick videos spotlighting your skills, workshop, and finished furnishings. These demonstrate your expertise.
Write blog posts about furniture care, interior design trends, maker tips, etc. to build SEO and give readers value. Link to your site.
Run retargeting ads to re-engage site visitors who browsed products but didn't purchase. Keep your brand top of mind.
Traditional Marketing
Create brochures showcasing products and services to have on hand and distribute to local shops or designers.
Send direct mail postcards when launching new collections or holiday sales to alert past customers. Include promo codes.
Hold in-store events like craft demonstrations, designer meet-and-greets, or sales during busy furniture seasons to drive traffic.
Sponsor or donate pieces to local charities and auction events. This gains positive community exposure.
Partner with interior designers or home stagers to get products featured in client projects for organic placement.
Provide free furniture consultations to ideal customer demographics like newlyweds or homebuyers.
The most effective approach combines digital visibility and word-of-mouth referrals from happy customers. Assess what delivers conversions and scale up over time. Consistency and high-quality products build a loyal fanbase.
14. Focus on the Customer
Providing an incredible customer experience is crucial for furniture brands to drive repeat sales and word-of-mouth referrals. Here's why it pays to prioritize service:
Surprise them by including care kits with purchases or follow-up calls to ensure 100% satisfaction.
Handle any defects or damage issues swiftly and fairly to prevent losing patronage.
Empower staff to make reasonable judgment calls to satisfy complaining clients when possible.
Offer interior design guidance as part of purchases to position your team as experts.
In a competitive furniture market, standing out through service is how brands make customers for life and advocates. Never underestimate the revenue potential of delighting clients.