The global footwear market hit a whopping $398.4 billion in 2023. With an expected compound annual growth rate of 3.4% from 2023 to 2028, now is a perfect time to start a show-store business. With demand for shoes continuing to rise, there are ample opportunities for aspiring entrepreneurs looking to break into this industry.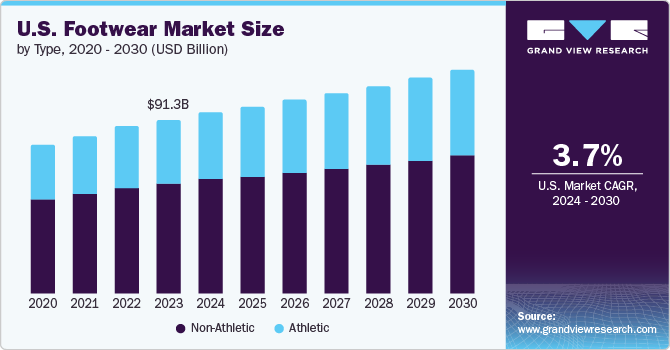 In this guide, we'll talk about how to start a shoe business. From market research and competitive analysis to opening a business bank account and estimating your shoe store's startup costs. Here's everything you need to know about starting a shoe store business.
1. Conduct Shoe Market Research
Market research is important for entrepreneurs starting a new shoe business online or in person. Market research tells you about your target market, current trends in the shoe industry, which are the most successful shoe stores locally, and how to build a solid business plan.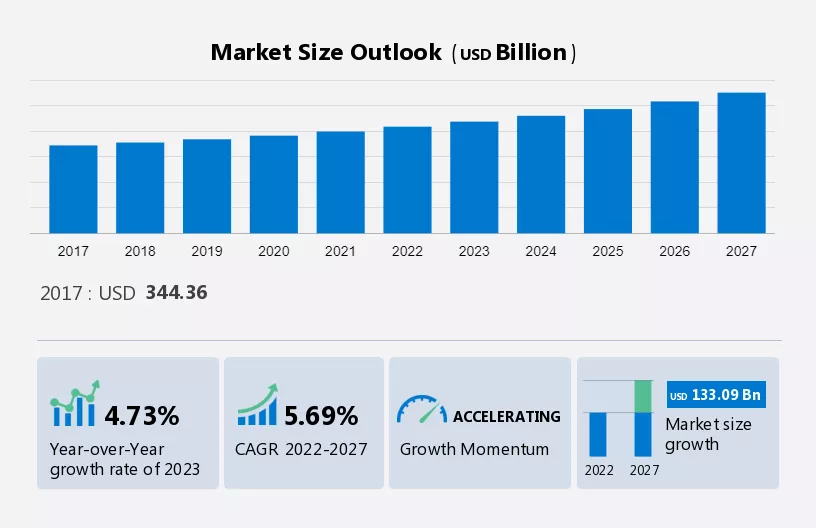 Some information you'll learn through market research includes:
Market trends: Fashionable sneakers and flats are driving casual shoe sales. Environmentally friendly and innovative shoes can help differentiate you from major brands.
Target Market: The increasing number of millennials focused on comfort and style will continue to spur demand.
Niche products: Specialized footwear for industries like construction, agriculture, and manufacturing represents lucrative niche markets.
Driving factors: Comfort is now the most important factor for consumers when choosing shoes, above brand, style, and price.
Marketing methods: Startups should invest in digital marketing and D2C e-commerce channels to effectively reach today's shoppers.
With the right combination of trend analysis, product innovation, and digital-first sales strategy, the possibilities exist to stake a claim in the large global shoe market. Let the product guides below guide you through bringing your shoe business dreams to life.
2. Analyze the Competition
Carefully analyzing your competition is crucial when launching a new shoe brand. This involves evaluating established shoe companies, emerging startups, and brands selling similar footwear styles and designs.
One way to improve your shoe store is to identify competitors and their strengths and weaknesses. Some ways to organize competitive analysis include:
Locate their retail stores in your geographic area.
Visit in person and assess their product offerings, pricing, store ambiance, and customer service.
Identifying gaps where an emerging brand could better meet consumer needs is key.
Research sales data for top footwear brands like Nike, Adidas, and Skechers using sites such as Statista. This will reveal market share totals and where major brands excel.
Monitor their new product releases to avoid copying designs.
Search online marketplaces like Amazon for top-selling shoe styles and the highest-rated brands.
Study competitors' digital presence and marketing approaches.
Follow their social media accounts to analyze engagement levels and messaging.
Sign up for email lists to see promotions and campaigns.
Note SEO optimization levels using tools like SEMrush and spy on paid ads with SimilarWeb.
Uncover negative press, lawsuits, or scandals that may tarnish a competitor's reputation.
Identify competitors' key differentiators that help them stand out.
Determine if you can realistically compete on factors like price, quality, or customer service at the startup stage.
Seek ways you can differentiate through unique designs, customization options, or eco-friendly production methods.
By fully evaluating established and emerging footwear companies, you gain market intelligence to strategically position your differentiated shoe brand. Analyze both long-running players and scrappy startups to inform business decisions and carve out your niche.
3. Costs to Start a Shoe Business
Starting a shoe business requires significant upfront investment to get up and running. From product design to manufacturing to inventory, securing adequate startup funding is essential.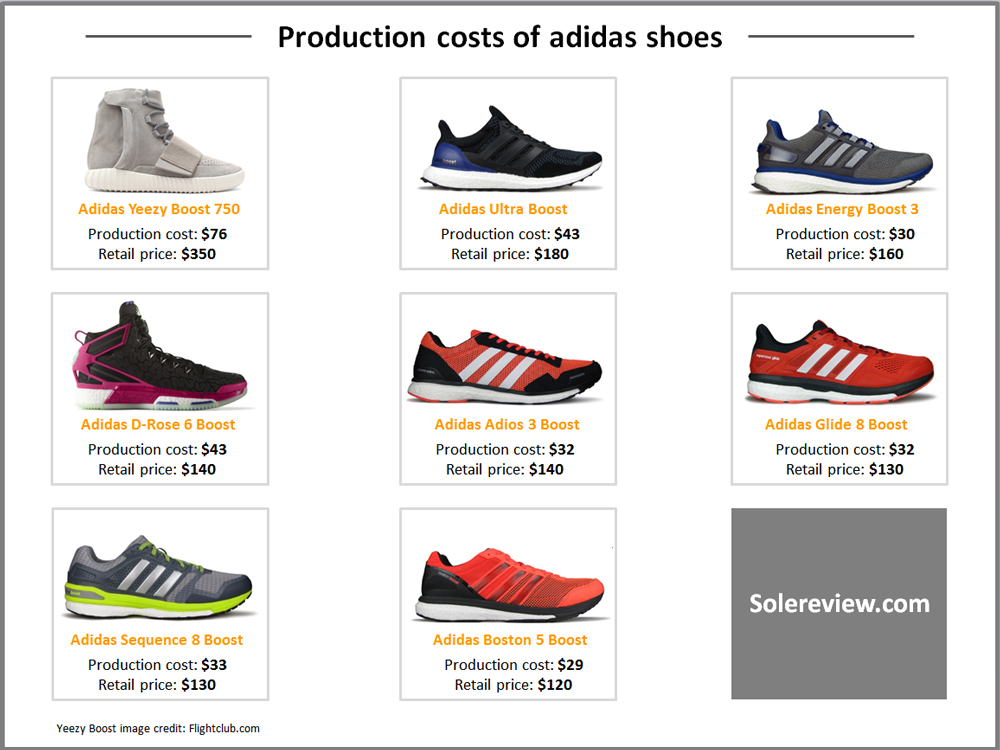 Start-up Costs
Based on average costs, plan for around $150,000 to $300,000 to launch a shoe startup. Some of the startup costs you'll encounter starting a shoe line in clothing stores, or a successful shoe store as a standalone business include:
Product Design & Development – $15,000-$30,000 for creating original shoe designs and producing prototypes.
Hiring a freelance footwear designer to sketch concepts and construct samples costs $50-$150 per hour.
Shoe Manufacturing Equipment – $5,000-$15,000 for key machinery like cutting die presses, sole attaching systems, and lasted injectors.
Inventory Production – $40,000-$120,000
Producing an initial inventory batch of 1,000-3,000 pairs with a Chinese factory will run $40-$120/pair.
Savings can be found in higher quantities.
Budget at least $40,000 for a small inventory to test styles.
Ecommerce Website – $3,000-$7,500
A custom-branded e-commerce site built on Shopify can cost $1,500-$2,500.
Factor in $500/year for hosting. Add $2,000-$5,000 for a professional logo, branding, and web design agency to handle visual assets and UX.
Office & Warehouse Space – $2,000-$4,000/month for a 1,500 sq ft space accommodates 3-5 staff. Lock in at least a 12-month lease.
Inventory Storage – $500-$1,500/month for offsite fulfillment centers charge for storing inventory.
Salaries & Wages – $4,000-$10,000/month for hiring 2-5 employees for warehousing, order processing, manufacturing, marketing, and customer service.
Sales & Marketing – $2,000-$5,000/month Paid ads, trade shows, PR agencies, and more cost $2,000+ monthly.
Other administrative, legal, and operating fees like business licensing, trademarks, insurance, and software will cost a few thousand per month. Be sure to budget a contingency fund, around $10,000, for unforeseen expenses.
Ongoing Costs
Along with startup costs, every shoe store owner encounters ongoing costs throughout the life of their business. Some ongoing costs include:
Raw Materials – $10,000 for sourcing leather, textiles, soles, and shoelaces costs around $50 per pair. Order 10,000+ units monthly.
Cloud Infrastructure – $100-$500 for database, file storage, backups & other cloud infrastructure to support operations.
Bookkeeping & Accounting- $200-$1,000 to outsource professional accounting services.
Advertising – $1,000-$5,000 to maintain Google and Facebook ad budgets.
Customer Service – $2,000-$4,000 for providing email, phone, chat, and social media. Customer service will require 1-3 full-time staff at approximately $2,000-$4,000 in monthly payroll.
Manufacturing – $20,000-$100,000 for producing 10,000 new pairs of shoes each month requires significant raw materials and factory expenses.
By planning for both substantial startup and ongoing operational costs, you can strategically budget and potentially secure investors or financing to successfully launch and grow a shoe business.
4. Form a Legal Business Entity
When starting a shoe business, choosing the right legal structure is key to limiting liability and supporting growth. The four main options each have pros and cons for a footwear brand:
Sole Proprietorship
A sole proprietorship is the simplest and most common for low-cost startups, with no formal business registration needed. However, the owner is personally liable for all debts and legal actions against the business, a major risk in the shoe industry where products can cause injuries.
Partnership
Partnerships allow multiple owners to share control and liability. But partners are not shielded from personal liability either. Disagreements between partners can also impede decision-making or lead to dissolution.
Corporation
A corporation shields personal assets and lets shares be sold to investors to raise funds. However, corporations require extensive record keeping, annual fees, and double taxation on profits. The formality makes it better suited to established shoe brands.
Limited Liability Company (LLC)
Forming as a limited liability company (LLC) combines pass-through taxation with personal liability protection. Profits and losses pass through to members' tax returns, avoiding corporate double taxation. An LLC limits owners' assets at risk if sued over products, manufacturing issues, or other liabilities.
An LLC is typically the best choice for small shoe businesses needing flexibility and liability protection during the crucial startup years. Some advantages of an LLC for a shoe company include:
Limiting personal assets at risk helps secure loans or investments needed to fund inventory production. Lenders feel more confident lending to an LLC.
Multiple owners can be added seamlessly in an LLC operating agreement, supporting eventual business growth.
LLCs are easy to establish and have minimal annual state reporting requirements.
Profits pass through and avoid corporate double taxation, improving cash flow for reinvesting in the business.
The flexible structure allows choosing to be taxed as an LLC, partnership, or corporation as the business scales.
While an LLC has startup costs for filing fees and drafting an operating agreement, the liability and tax advantages make it the best choice for most new shoe brands. Consult an attorney to ensure full compliance and the right entity structure from day one.
5. Register Your Business For Taxes
One key legal step for shoe businesses is obtaining an Employer Identification Number (EIN) from the IRS, which establishes your company's identity for tax purposes. Every shoe business needs an EIN, even sole proprietors or partnerships if hiring employees or working with manufacturers.
Applying for an EIN is free and easy through the IRS website. Follow these steps:
Navigate to the EIN Assistant page on IRS.gov. This brief online form only takes 10 to 15 minutes to complete. The IRS will ask for identifying information about your company, owners, and address. Select the appropriate reason you need an EIN, such as starting a new business or hiring employees.
For business type, select the structure you formed such as LLC or corporation. The IRS uses this info to connect your EIN to tax records.
Submit your contact information and answer eligibility questions. You typically find out your EIN immediately upon submitting the form.
The IRS will send a CP575 notice with your EIN via postal mail within 4 weeks. Keep this for your records along with copies of your IRS notice and EIN application.
With your EIN, register for employer payroll tax accounts like Form 940 for unemployment tax and Form 941 for Social Security and Medicare tax. Use your EIN on all tax documents.
You'll also need to register with your state revenue department for sales tax collection. Obtain any required seller's permit, resale certificate, or sales tax license. Fees range from $10-$100+ depending on the state.
Post your state registration certificates and EIN documents at your physical business location. Include your EIN any time you open a business bank account or apply for financing.
Obtaining an EIN helps shoe businesses comply with IRS rules and legally operate. With this key identifier linked to your LLC or corporation, you can hire employees, manage payroll taxes, and avoid issues with state sales tax. Get your EIN before selling shoes or hiring staff.
6. Setup Your Accounting
Careful accounting is crucial for shoe companies to track finances, maximize deductions, and avoid IRS issues. Investing in accounting software like QuickBooks and working with an accountant will provide vital financial oversight as you scale.
Accounting Software
Accounting software like QuickBooks seamlessly integrates with bank accounts, credit cards, sales channels, and other systems to automatically log transactions. Features like invoicing, expense tracking, inventory management, and reporting provide real-time visibility into the financial health of your shoe business.
For small businesses, QuickBooks Online starts at just $25/month. The ability to automate tasks like reconciling bank statements saves hours of manual work each week. QuickBooks also generates the financial reports and tax documents needed by your accountant for stress-free year-end filing.
Hire an Accountant
Hiring an accountant provides expert guidance only a seasoned financial professional can deliver. Rather than DIYing your books, an accountant handles tasks like:
Accurate bookkeeping and monthly/quarterly reconciliation
Identifying all relevant deductions and tax credits to minimize tax liability
Preparing and filing quarterly sales tax returns
Producing monthly/annual financial statements
Completing complex year-end tax documents like IRS Form 1065 for partnerships
Expect to invest $200 to $1,000 monthly for full-service accounting support. For fledgling businesses, having an accountant at least compile tax returns can cost $500 to $2,000 annually but provide significant peace of mind.
Open a Business Bank Account
Keeping business and personal finances completely separate is also key. Open a dedicated business checking account and apply for a business credit card using your EIN.
Apply for a Business Credit Card
Business credit cards allow tracking work expenses easily and can help build your commercial credit profile. Limits are based on time in business and annual revenue rather than personal credit scores.
7. Obtain Licenses and Permits
Before selling your first pair of shoes, it's crucial to ensure your business complies with all federal, state, and local licensing and permit regulations. For federal requirements, check with the U.S. Small Business Administration. For local permits, the SBA offers a local search tool.
At the federal level, verify your shoe designs and branding don't infringe on any active trademarks or patents by searching the USPTO database. If your shoes will use unique names or logos, file your federal trademark applications.
The U.S. Consumer Product Safety Commission regulates shoe materials and manufacturing. Review their guidelines on lead content in footwear components, flammability standards, and testing procedures.
If importing shoes or raw materials from other countries, you'll need an Importer Identification Number from U.S. Customs and Border Protection. This allows for properly clearing customs and paying import duties.
On the state and local level, common permits and licenses include:
Seller's Permit – Nearly every state requires seller's permits or sales tax licenses for businesses selling products. File for one in each state where you have a physical or e-commerce nexus. Requirements and fees vary.
Zoning Approvals – If running a retail storefront, confirm your location and operations comply with zoning laws for commercial businesses. Some areas prohibit certain business types.
Occupational Licenses – States often require specific licensing for certain jobs like cosmetologists or contractors. Verify if any apply to your shoe production staff or processes.
Food Handling Permit – If operating a shoe store with a break room kitchen or selling packaged snacks, a permit ensures proper food prep protocols.
Fire and Safety Permits – Occupancy limits, alarms, sprinklers, and other fire code requirements may mandate permits for warehouses or retail spaces.
Environmental Permits – Using chemicals like glues or solvents on-site could necessitate air quality or hazardous materials handling permits.
Double check local city or county requirements too, such as general business licenses. Atlanta for example charges $300 annually. Streamline compliance by hiring legal counsel or permitting expediters. Don't risk fines over missing credentials.
8. Get Business Insurance
Purchasing adequate business insurance protects shoe companies from unexpected disasters that could devastate finances. Policies cover costs related to property damage, inventory loss, lawsuits, and other threats that could otherwise bankrupt a small business.
For example, without insurance:
A fire that destroys your warehouse and all inventory would cost tens of thousands to rebuild and replace. This could exceed a new company's net worth.
A visitor slipping and breaking an arm in your store could result in a lawsuit demanding compensation for medical bills and lost wages.
A shipment of custom Italian leather shoes being stolen or damaged en route would be a huge financial hit.
Common policies to secure include:
General liability – Covers bodily injury, property damage, and personal injury claims.
Product liability – Protects against financial loss from defective products causing harm. Critical for manufacturers.
Property – Reimburses stolen, damaged, or destroyed office equipment, warehouses, finished products, and other physical assets.
Business interruption – Provides compensation for lost income if disasters force you to temporarily halt operations.
The process to get insured involves:
Determining your risks and ideal coverage levels for each policy type. Review costs and exclusions carefully.
Getting quotes from multiple providers like Hiscox, Next Insurance, or CoverWallet. Compare pricing.
Purchasing the optimal policies for your shoe business needs and budget.
Providing insurance info to third parties like lenders or landlords who require being added as additional insured.
Don't wait until after disaster strikes to get proper business insurance – the financial consequences could sink your shoe company before it even gets off the ground.
9. Create an Office Space
Securing office space provides a central hub for daily operations, meetings, and housing inventory when launching a shoe company. The right office setup supports efficiency and company growth.
Home Office
Working from home can minimize costs for early-stage startups. A spare bedroom converted to a home office with a desk, computer, phone, and filing cabinets creates usable workspace for 1 to 2 people under $1,000. However, conducting meetings or collaborating is difficult from a residence.
Coworking Office
For a collaborative environment on a budget, coworking spaces like WeWork provide open desk space, private offices, conference rooms, shared amenities, and networking events for $300-$800 monthly. Great for solopreneurs or small teams that value community.
Commercial office
Leasing a private small office suite in a commercial building offers more exclusivity. Renting office units from 500 to 1,500 sq ft ranges from $1,000-$4,000 monthly. Provides room for 3 to 10 employees plus inventory storage. Allows flexible build-outs.
Retail Office
If operating a shoe store, utilizing back rooms or upper floors as corporate office space can maximize real estate. This on-site office area allows immediate access to the sales floor. Costs are bundled with overall rent.
10. Source Your Equipment
Accessing the tools and materials to manufacture or sell shoes requires strategic sourcing for a new entrepreneur. Take advantage of these resources to acquire the necessary equipment affordably.
Buy New
Purchasing new machinery from a dealer provides modern, warrantied equipment but comes at a premium. Options include:
Industrial dealers like Grainger offer cutting-edge lasting, cementing, and injection machines starting at $5,000.
Alibaba connects entrepreneurs with Chinese manufacturers offering very low prices on new mass production lines.
Specialty retailers like BB Shoe Supply sell individual tools like lasting pliers, toe puff installers, and more for under $100 apiece.
Buy Used
Buying used equipment through auction sites or classified ads can save substantially on costs. Search for deals on:
GovDeals – Auctions surplus and lightly used machines from government agencies and schools.
eBay and Craigslist – Machinery regularly lists here from shuttered factories or upgrading businesses.
Lease
If the budget is very limited at startup, leasing or financing options allow spreading costs over time rather than huge upfront purchases.
Equipment dealers often facilitate new machinery leases for predictable monthly payments rather than lump sums.
Commercial lenders finance used equipment at competitive rates. This converts a $10,000 machine into a $500 monthly payment instead.
For new brands without manufacturing capabilities, using a shoe production co-op provides access to shared top-tier machinery. Makerspaces offers membership tiers starting at $125/month for occasional shared access.
11. Establish Your Brand Assets
Crafting a strong brand identity is crucial for shoe companies to stand out and connect with customers. Invest time upfront in branded assets that reinforce your unique value and vision.
Get a Business Phone Line
Getting a dedicated business phone line adds legitimacy and allows easily fielding customer calls. Cloud-based providers like RingCentral offer toll-free and local numbers, call routing, voicemail transcripts, and more starting at $30/month.
Design a Logo
A logo is the cornerstone of your brand. Consider your target audience and the competitive landscape when designing. For example, playful illustrations suit a kid's brand while sleek, minimalist logos convey luxury. Services like Looka make professional logos easy, with options starting at $20.
With a logo file, create complementary brand assets like letterhead, packaging, labels and hang tags for a consistent visual identity.
Print Business Cards
Professionally printed marketing collateral like business cards, brochures, and signage can help build brand awareness. Vistaprint provides 500 basic cards for under $20. Don't rely solely on digital – physical materials make lasting impressions at networking events, trade shows, and client meetings.
Buy a Domain Name
Secure a domain name matching your company for branding continuity across channels. Aim for .com over alternatives and check for typosquatting. Namecheap offers domains starting at around $9/year after introductory discounts.
Build a Website
Build out your website as a hub for customers to learn about your story, products, and services. DIY sites through Wix run as little as $14/month for basic e-commerce needs while hiring web developers on Fiverr costs around $500 for more custom builds.
12. Join Associations and Groups
Joining relevant local organizations and online communities provides invaluable connections and insights for new shoe brands. Surround yourself with fellow footwear enthusiasts and industry veterans.
Local Associations
Seek out local associations like the Two Ten Footwear Foundation which has chapters across the U.S. Membership grants access to educational events, mentorship programs, networking, and annual conferences.
The National Shoe Retailers Association unites footwear store owners through advocacy, training, and community. Joining opens marketing, operations, and compliance resources from seasoned retailers.
Local Meetups
Attend local meetups and trade shows to connect in person with others in your field. Resources like Meetup make it easy to find regional groups for shoe designers, boutique owners, manufacturers, and more nearby.
Industry events like the Atlanta Shoe Market enable networking with designers and factory reps to find suppliers or sales channels. Mark your calendar for major conventions like FN Platform to stay on top of trends.
Facebook Groups
Dive into Facebook Groups to engage with fellow entrepreneurs and experts globally:
Shoe Biz Network – A community of over 3,000 for mentorship, troubleshooting problems, and masterminds.
The Shoe Industry – Discussions between manufacturers, designers, retailers, and more with over 25,000 members.
Boot & Shoe Making – Focuses on production with tips for learning the craft from veteran shoemakers.
The connections made through associations, events, and online groups provide invaluable mentors, partners, employees, suppliers, and clients to help your shoe business succeed.
13. How to Market a Shoe Business
Implementing an integrated marketing strategy is essential for shoe brands to raise awareness, drive sales, and scale. Focus first on low-cost tactics to spur organic growth before investing in paid advertising.
Tap Into Your Network
Tap into your inner circle and existing contacts who may be interested in your shoes. Offer discounts for referrals and testimonials to incentivize word-of-mouth marketing. A personal endorsement from a satisfied customer carries more weight than any ad.
Digital Marketing
Digital marketing enables targeted, measurable promotion across platforms where your audience is active:
Claim free Google and Bing Business listings to improve local SEO and visibility in maps/searches.
Run Google Ads campaigns with relevant keywords like "leather boots" and "orthopedic shoes" to get your site in front of searchers.
Build an audience on Instagram by sharing shoe images, behind-the-scenes and user-generated content.
Collaborate with influencers on sponsored posts and giveaways to expose your brand to their followers.
Publish blogs about shoe care tips, brand stories, and new product launches to boost organic search traffic.
Send targeted emails with promotions and content to turn subscribers into repeat customers.
Create video tutorials on shoe construction or style advice to educate and engage viewers on YouTube.
Traditional Marketing
Traditional tactics also remain effective for niche marketing:
Partner with local boutiques on trunk shows to debut new collections to their clientele.
Attend fashion, footwear, and small business expos to network and demonstrate products.
Run print ads in industry trade magazines read by footwear retailers to build wholesale relationships.
Distribute catalogs and coupons at conventions like Outdoor Retailer where your target buyers congregate.
Sponsor local events related to your specialty, like a 5K race or golf tournament, to get the community wearing your brand.
For local businesses, utilize billboards and radio ads to blanket a geographic area. Measure conversions to gauge ROI.
Mail postcards with promotions to targeted demographics around new store openings or product launches.
Experiment with a mix of digital and traditional marketing to attract new customers cost-efficiently and turn one-time buyers into brand advocates.
14. Focus on the Customer
Providing exceptional customer service is crucial for shoe brands to keep buyers happy and grow through referrals. In an increasingly competitive market, going above and beyond solidifies loyalty. Some ways to improve customer focus in your online store or brick-and-mortar shoe store include:
Ensure your website, packaging, and promotions communicate policies around exchanges, returns, and warranties.
Train staff to patiently listen to complaints, apologize for any errors and do what it takes to make the situation right.
Empower them to provide refunds or discounts when reasonable. A customer is taken care of after an issue spreads positive word of mouth.
Share contact information prominently and respond to queries within 24 hours.
Quickly answering product questions builds trust.
Email newsletters with shoe care tips demonstrate ongoing helpfulness rather than just transactional emails.
Seeking customer feedback shows you value their perspective.
Send occasional surveys asking what they like and what could be improved.
Leverage tools like live chat, SMS messaging, and social media to provide convenient ways to reach your support team.
Follow up on big orders to ensure satisfaction.
Handwrite thank you notes when customers make large purchases or offer product feedback.
Providing an amazing customer experience earns loyalty, referrals, and repeat business. The extra effort leads to lasting growth.