According to Allied Market Research, the global woodworking market hit a $8,952.6 million evaluation in 2021. With a projection of 3.9% compound annual growth rate (CAGR) from 2022 to 2031, the woodworking industry could hit $13,299.8 million by 2031.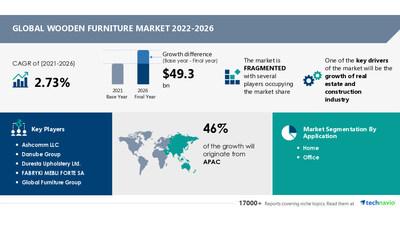 Beginning a woodworking business requires creativity, skill, and passion. With some basic equipment, a workshop space, and an eye for quality craftsmanship, small-scale woodworking businesses can find success selling products online or at local craft fairs and markets.
In this guide, we'll discuss how to start a woodworking business. From registering an EIN to open your own woodworking business to investing in a business bank account and marketing plan. Here's everything you need to know about running a successful woodworking business.
1. Conduct Woodworking Market Research
Market research offers insight into your target market, competitors, industry tools, trends, and more. There are two types of market research, primary and secondary. The primary is research you conduct yourself. Secondary is third-party data you locate elsewhere.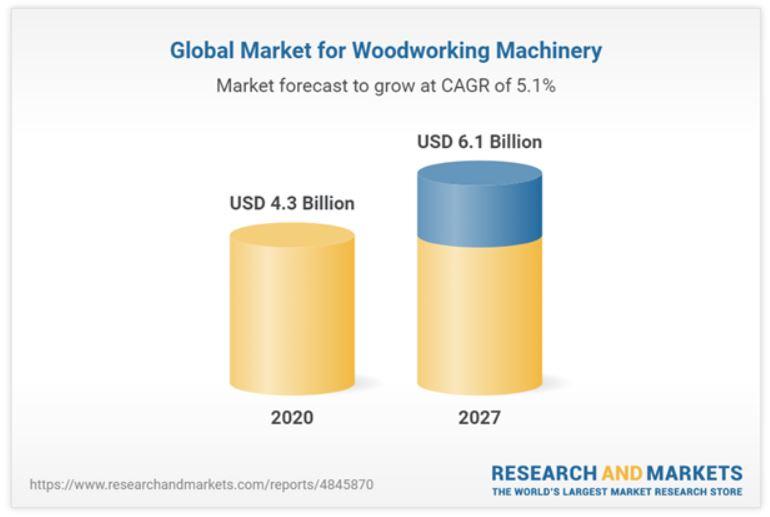 Some details you might find during market research include:
The furniture and kitchen cabinetry segments account for over 50% of industry revenue.
Sales of artisanal, handcrafted wood products are also on the rise.
There is growing consumer demand for unique, high-end items like custom furniture, cutting boards, décor, and jewelry boxes.
While imports make up 30% of domestic consumption, locally sourced, environmentally-friendly products are increasingly popular.
Sustainably harvesting domestic timber and using reclaimed wood appeal to eco-conscious consumers.
The home renovation and construction market is a key driver of growth.
As housing sales and renovation spending continue to climb post-pandemic, demand for custom millwork, furniture, cabinets, and finish carpentry is expanding.
Opening an e-commerce storefront allows reaching customers across the U.S. without being limited by geography.
Social media and digital platforms make it easier for independent artisans to market directly to consumers.
Typical start-up costs, including basic equipment, materials, and workspace, can range from $20,000 to $50,000.
Potential places to sell products include craft fairs, flea markets, galleries, home shows, and online marketplaces like Etsy.
In summary, rising consumer interest in handmade, artisanal wood products coupled with strong housing market growth creates a favorable climate. The ability to sell products online provides viable avenues for new entrepreneurs in this space.
2. Analyze the Competition
When starting a woodworking business, it is crucial to analyze your competition in both brick-and-mortar and online spaces. This provides key insights into product offerings, pricing, target customers, and positioning strategies.
Some ways to scope out local woodworking business competitors include:
Visit storefronts and craft fairs to evaluate product assortment, quality, display aesthetics, and pricing.
Take note of customer demographics and foot traffic.
Search small business directories and local listings to identify competitors.
Review their websites and social media presence as well.
For larger competitors, search online seller marketplaces like Etsy by product category and location to analyze top sellers.
Evaluate pricing, product photography, shop branding, reviews, and shipping times. Sign up for their email lists to monitor promotions and new product launches.
Use Google Trends to assess search volume and demand for specific product keywords.
Check Google Maps and search engine rankings for key local search terms.
Run competitors through marketing analytics tools like SEMrush to assess their digital strategy.
Analyze competitors' social media follower count, engagement levels, and brand messaging across platforms like Instagram and Facebook.
This provides insight into their target audience, brand voice, and influencer partnerships.
Evaluating local and online competitors from multiple angles provides data-driven guidance for your woodworking business. Matching or exceeding competitors on key factors like product quality, competitive pricing, branding, and customer experience is vital.
3. Costs to Start a Woodworking Business
When launching a woodworking business, there are various start-up costs to consider.
Start-up Costs
There are many expenses encountered for a woodworking business starting. Some common startup costs include:
Workspace – $1,000-$5,000 for renting a small workshop or studio space. Buying commercial property can cost $100,000.
Equipment – Table saws start around $500, with cabinet and hybrid saws in the $2,000 range. Lathes cost $300-$2,000 or more.
Tools – Quality table saw blades, drill bits, chisels, clamps, sanding blocks, and other essential tools can cost $500-$2,000 or more to start.
Lumber and Materials – Inventory of quality wood, hardware, finishes/stains, adhesives, and other supplies. Budget $1,000-$5,000 depending on projects.
Business Registration Fees – $50-$150 for obtaining local permits/licenses, sales tax ID, and an Employer ID Number if hiring.
Woodworking Business Insurance – General liability insurance averages $900/year for woodworking businesses. Product liability insurance is also recommended.
Website – $150/year for site hosting, domain name registration, and themes. Factor in additional cost if hiring a web developer.
Professional Services – Hire an accountant ($300-$600) to set up bookkeeping, taxes and business structure. Lawyer fees ($500) are useful for contracts and liability advice.
Marketing – Business cards, flyers, online ads, and other materials to launch and promote the business ($500-$2,000 depending on methods).
Ongoing Cost
Ongoing costs are any expenses your woodworking business encounters over time. Some common ongoing costs include:
Rent/Mortgage – $1,000-$5,000 monthly for studio space, especially in metro areas.
Utilities – Electricity, gas, waste/recycling, etc. $150-$500 per month depending on usage, equipment, and business size.
Equipment Maintenance – $500-$2,000+ annually for repairs, blade sharpening, replacements, tune-ups, etc.
Insurance – $1,000-$4,000 annually for business liability and other coverage depending on scale.
Accounting – $1,200-$5,000 for payroll, bookkeeping, quarterly taxes, and accounting firm fees if outsourcing.
Licenses/Permits – $50-$300 annually for state and local business licensing.
Raw Materials – Wood, hardware, finishes, and other supply inventory. Budget $2,000-$10,000 annually depending on production volume.
Marketing – Ongoing costs of website hosting, digital ads, trade show fees, and other promotion avenues. $500-$5,000 annually.
By planning for both start-up and ongoing expenses, woodworking entrepreneurs can launch and sustainably operate their businesses. Adjust budgets to accommodate projected sales and growth plans.
4. Form a Legal Business Entity
As a business owner, it's crucial to register your business as a legal entity. As part of your woodworking business plan, you should determine the best entity for your business model. Many small business owners go for a Limited Liability Company (LLC) formation. Here's a look at the most common entities.
Sole Proprietorship
Simplest structure with no formal registration needed. The owner has complete control and keeps all profits. However, unlimited personal liability makes it riskiest for woodworking businesses. Personal assets can be seized for debts and lawsuits.
Partnership
Two or more co-owners share control based on a partnership agreement. Profits/losses are passed through to personal tax returns. General partnerships have unlimited liability for each partner. Limited partnerships offer some protections to limited partners. Overall, still high liability risks for woodworking partners.
Limited Liability Company (LLC)
LLCs limit owner liability and allow pass-through taxation. Greater protection of personal assets if sued. A separate entity from owners shields personal finances. Owners have flexibility in the management structure. LLC is ideal for small woodworking businesses with 1 to 2 co-owners looking for liability protections. Easy to expand later.
Corporation
Most complex and regulated structure. Require state registration and adhering to corporate formalities. Offer the highest liability protections but double taxation on profits. Benefits multiply shareholders and raise capital from investors. More suitable for larger-scale manufacturing woodworking companies.
5. Register Your Business For Taxes
An Employer Identification Number (EIN) is a unique nine-digit number that identifies a business for tax purposes with the IRS. All woodworking businesses need anEIN, even sole proprietors or single-member LLCs.
There are a few key reasons woodworking businesses require an EIN:
Opens business bank accounts. Banks need the EIN to open a business checking or savings account.
Hiring employees. An EIN is required if you plan to hire staff down the road.
Federal tax purposes. The IRS uses EINs to identify businesses, track tax liability, and process tax returns.
Applying for an EIN is free and done online via the IRS website:
Navigate to the EIN Assistant page.
Select view additional types including Sole Proprietorship or Limited Liability Company.
Enter the legal name and address for your woodworking business.
Identify the principal business activity as furniture manufacturing or woodworking.
Select the appropriate reason for applying.
Provide owner information and complete the online questionnaire.
The EIN is generated at the end of the process and can be used immediately. Print and save the confirmation notice for your records.
You'll also need to register with your state revenue department to obtain a tax ID number for collecting and remitting sales tax. Search "[state] sales tax registration" to begin the process. Fees range from $0 to $50+.
Obtaining an EIN and sales tax ID are crucial steps for legitimizing your woodworking business in the eyes of the IRS, vendors, and customers. The online EIN application streamlines this required process.
6. Setup Your Accounting
For woodworking businesses, having accurate and organized accounting is crucial. Proper bookkeeping and financial records help owners manage cash flow, track deductible expenses, and comply with IRS requirements. This can save money and headaches down the road.
Accounting Software
Using accounting software like QuickBooks streamlines the process through automation and integration. Connecting bank/credit card accounts allows transactions to auto-categorize based on rules. Key data flows directly into financial reports. The software assists with invoicing, inventory management, and tracking sales tax liabilities.
Hire an Accountant
Hiring an accountant or bookkeeper provides expertise for reconciling accounts, identifying deductions, and producing financial statements. They handle payroll, sales tax filings, and advising on business growth decisions. Expect fees of $150-$300 per month for basic bookkeeping services or 1% to 5% of revenue.
Keep Personal and Business Finances Separate
Keeping business finances separated from personal creates clearer reporting. Using a dedicated business bank account and credit card allows cleaner tracking of cash flow and expenses. Transactions are easier to classify and document. Co-mingling finances muddies the waters and causes accounting headaches.
7. Obtain Licenses and Permits
Before opening a woodworking business, it is essential to obtain the proper licenses and permits. The U.S. Small Business Administration offers information on federal requirements. The SBA also has a local search tool for city and state permits.
At the federal level, woodworking businesses need to comply with EPA standards around air quality and waste disposal. Certain dust-creating operations require an air quality control permit. You must properly handle, recycle, and dispose of any hazardous waste like solvents or chemicals.
Most states require a sales tax permit or seller's permit to collect and remit sales tax. The application process and cost vary. Displaying the permit legitimizes your business to customers. You can be subject to tax audits if found non-compliant.
Your local city or county will have its own license and zoning requirements. Common permits needed include:
Local business license – $50-$100 annual fee that registers your company.
Building permits for renovations – Inspectors review workshop build-outs to ensure proper wiring, ventilation, etc.
Fire department operational permits – For tasks like spray finishing that can be a fire hazard. Fees range from $100-$500.
Certificate of occupancy – Verifies your space meets building code and zoning regulations before opening.
Carefully research the specific permits and licenses mandated for manufacturing/woodworking businesses in your jurisdiction. Requirements vary greatly across states and municipalities.
8. Get Business Insurance
Carrying proper insurance is crucial for protecting woodworking businesses from unexpected liabilities. Without coverage, a single incident could devastate your company financially.
Business insurance shields against costly scenarios like:
Customer injury from a defective product resulting in a lawsuit.
A major fire that destroys your workshop and equipment.
Employees hurting themselves with power tools on the job.
Shipping damage to large client orders that must be remade.
Without insurance, you bear the full brunt of expenses in these situations. Resulting in legal fees or rebuilding costs that could easily bankrupt small operations.
Key policies to secure include general liability, product liability, commercial property, and workers' compensation. General liability protects against third-party bodily injury, property damage, and associated legal claims. Product liability shields against financial damages caused by a defective product. Property insurance covers damage to your workshop, equipment, and inventory. Workers' compensation provides coverage for job-related injuries to employees.
The typical process for obtaining business insurance involves:
Researching top providers like Hiscox, The Hartford, or State Farm for woodworking industry policies.
Getting quotes from multiple agents on tailored plans that meet your specific coverage needs and budget.
Selecting a policy and provider that offers suitable protections.
Completing the insurer's business insurance application furnishing details on your operations.
Going through underwriting and providing any supplemental documents needed for approval.
Make the first premium payment to activate policies before opening your woodworking business.
Having proper insurance gives peace of mind and the security of knowing your business is shielded from a range of catastrophic liabilities. Don't wait until after disaster strikes to get coverage.
9. Create an Office Space
Having a dedicated office provides woodworking businesses space for administrative tasks and client meetings outside of the workshop. This keeps distractions at bay for focusing on growth-related work.
Home Office
A home office offers convenience and low overhead. Spare bedrooms work for desk space, storage, and supplies. Cost is typically just utilities and furnishings ($1,000-2,000). Downsides include a lack of professionalism for meetings and home/work balance.
Coworking Office
Coworking spaces like WeWork provide an affordable, flexible shared office. Gain professional meeting rooms, business amenities, and networking. Typical month-to-month memberships start around $300. Can readily scale up or down as needed. However, less privacy and storage for large samples.
Retail Office
Retail studios allow customers access to browse inventory, discuss projects, and finalize purchases. Drive more sales through better service and the ability to envision products in use. Requires prime retail location and extensive buildout ($10,000+). Monthly rents from $1,500-$5,000 in most markets.
Commercial Office
Leasing traditional office space in a commercial building brings standalone dedicated rooms. Expect higher costs for Class A spaces in prime locations. Benefits include room for support staff, conference capabilities, and prestige for meetings. Rental rates from $20 per square foot annually.
10. Source Your Equipment
Woodworking requires investment in quality materials and equipment to craft products. For new entrepreneurs, here are the top options to acquire the necessary setup without breaking budgets.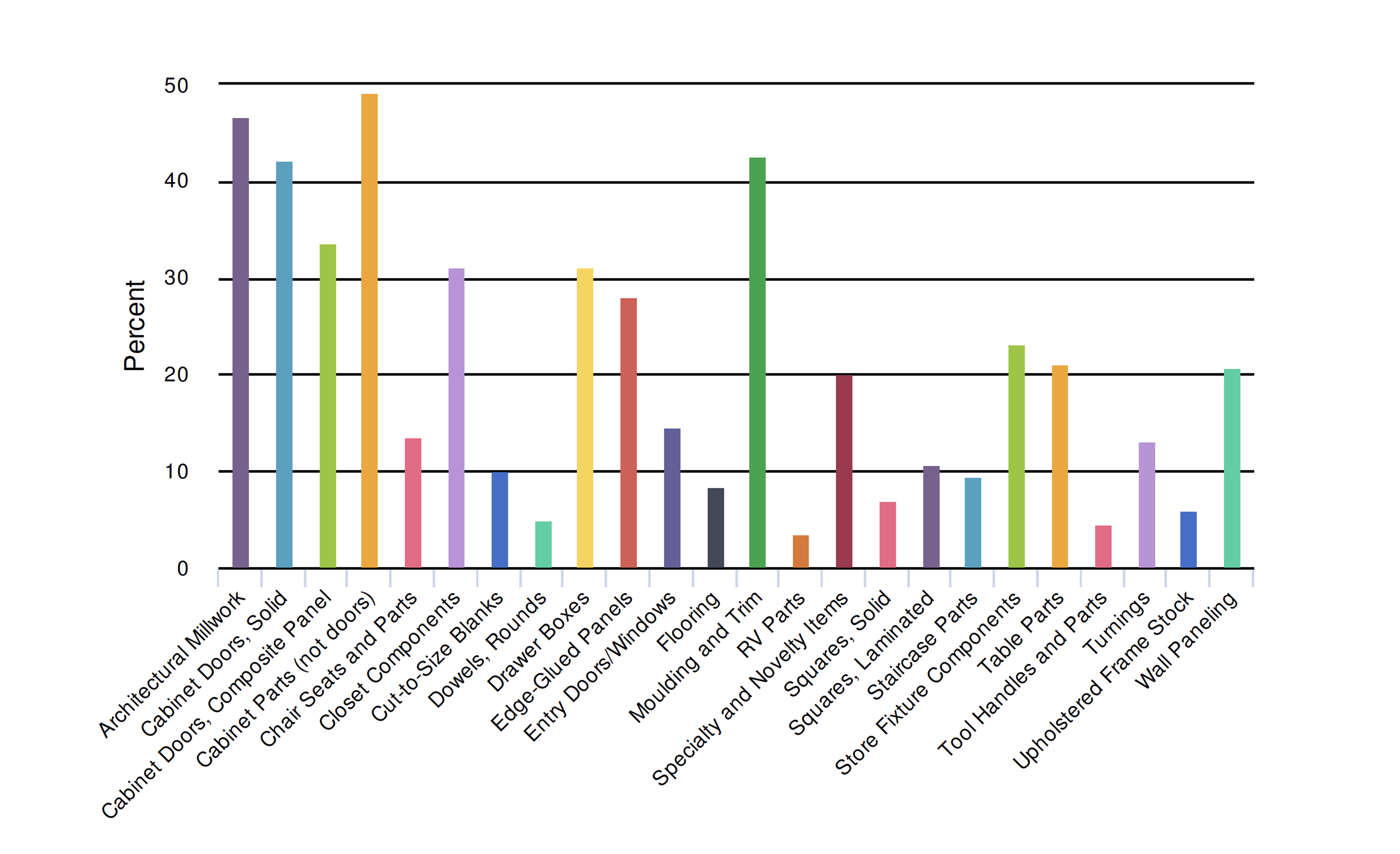 Buying New
Purchasing brand new provides the latest tools and the greatest longevity. Big box retailers like Home Depot and Lowes offer beginner-level starter packs. Expect prices of $500 per major power tool. Cabinet saws cost $2,000. Higher-end specialty woodworking stores, auctions, or direct from manufacturers enable investing in commercial-grade equipment built to last decades.
Buying Used
Scan local listings on Facebook Marketplace, OfferUp, and Nextdoor for major discounts on gently used equipment. Check classifieds in woodworking magazines. Expect 50% to 75% off retail for hobbyist-level table saws, jointers, lathes, etc. Perform careful inspection before purchasing used. Factor in potential rehab costs.
Renting
Numerous big box stores offer daily or weekly rentals on essential tools. Allows testing gear before purchasing long-term. Downsides include possibly older/worn equipment and rental fees adding up over months of use.
Leasing
Leasing acquires commercial-grade equipment with flexible terms. Typically 1 to 5-year contracts with buyout option. Benefits include predictable monthly payments, upgrades every few years, and possible tax deductions. Plan for 10% to 30% of equipment cost as down payment upfront.
11. Establish Your Brand Assets
Developing a strong brand identity is crucial for woodworking businesses to stand out and attract loyal customers. Investing in professional assets lends legitimacy and helps build recognition.
Get a Business Phone Number
Acquiring a dedicated business phone line via a provider like RingCentral enables listing key contact info across platforms. Toll-free numbers project an established image. Call routing and voicemail improve customer service. Pricing starts around $30/month.
Design a Logo
Creating a custom logo with a service like Looka is vital for memorable visual branding. Consider an abstract wood-inspired mark, monogram of initials, or illustrative icon. Expert designers nail branding aesthetics.
Print Business Cards
Business cards from Vistaprint proclaim your professional status. Include logo, tagline, phone, email, and social media. Having cards on hand is perfect for networking, trade shows, and client meetings. 500 basic cards cost around $30.
Buy a Domain Name
Purchasing your woodshop domain builds an online identity customers can find. Add your location like "seattlewoodshop (dot) com". Keep it short and easy to remember. Namecheap offers domains starting under $15/year.
Build a Website
Building a website via Wix provides a custom online hub for showcasing products. Enable e-commerce or lead gen with a top-notch portfolio and content. Their user-friendly editor simplifies creating an impressive site. Or hire a skilled web developer on Fiverr for a completely custom build.
12. Join Associations and Groups
Joining local woodworking associations provides invaluable connections within your industry and region. Surrounding yourself with fellow artisans yields fresh ideas, trade secrets, and camaraderie.
Local Associations
Seek out area woodworking guilds like the Northwest Woodworkers Association that host regular meetups, classes, and mentorships. Dues run $50/year. The American Association of Woodturners lists groups nationally. Attend meetings to showcase products and network.
Local Meetups
Use Meetup to find woodworking enthusiasts locally. Casual meetups offer chances to exchange tips and showcase pieces. Some also maintain shared co-op workshop spaces.
Facebook Groups
Active Facebook groups like Woodworkers and Furniture Builders Projects, Tips and Tricks, and Woodworkers Helping Woodworkers provide endless advice. Share your work and absorb best practices from vast online communities. Niche specialty groups like carving and turning exist too.
13. How to Market a Woodworking Business
Implementing an effective marketing strategy is imperative for woodworking businesses to gain visibility and attract new sales. A multifaceted approach expands your reach and gets the word out through various channels.
Personal Network
Start by tapping your network and existing customer base. Satisfied clients who rave about your work make ideal brand advocates. Offer 5% to 10% discounts for referrals that lead to new projects.
Digital Marketing
Digital marketing presents low-cost, scalable options to connect with local and nationwide audiences. Useful tactics include:
Google Ads – Targeted pay-per-click ads on searches related to custom furniture and woodworking. Display ads on niche hobby sites. Can yield 2-3x return on spend.
Facebook/Instagram Ads – Highly visual ad options great for showcasing products. Target by location and interests like interior design and DIY.
Start a YouTube Channel – Upload speed builds and tutorials to establish expertise. Include a portfolio "website" link in the descriptions.
Create an Email List – Collect emails through your site to send project updates, sales, and offers. Segment by client type for tailored outreach.
Guest Blog on Design Sites – Publish posts with embedded links driving traffic to your site. Focus on high domain authorities in your niche.
Social Media Contests/Giveaways – Boost followers and engagement through sweepstakes and prizes.
Traditional Marketing
More traditional approaches still hold value for select businesses:
Local Newspaper Ads – Take out ads in home & garden sections and event calendars. Higher costs may attract older demographics.
Chamber of Commerce Promotion – Some provide free business profiles and referrals to members.
Home & Garden Shows – Rent vendor booths to showcase products in person. Engage directly with local target buyers.
Direct Mail – Send postcards with special offers to targeted zip code radius. Achieve 1-2%+ response rates if compelling.
Radio Spots – Boost local brand awareness through brief audio plugs. Costs around $15-30 per 30 seconds.
Mix and test digital and traditional channels to determine the best marketing recipe for your woodworking niche and geographic area. Monitor performance and double down on tactics proving most effective. Marketing fuels sustained growth, so allocate a sufficient budget to see a positive ROI.
14. Focus on the Customer
Providing exceptional customer service needs to be a priority for woodworking businesses to earn referrals, repeat business, and positive word-of-mouth. Going above and beyond for clients pays dividends. Some ways to focus on your target market of customers include:
Take the extra time to understand customers' interior design aesthetics and furniture needs during the planning process.
Send progress photos during builds to showcase your meticulous craftsmanship.
When delivering final products, walk clients through care and maintenance best practices to get the longest lifespan from their investment.
Follow up afterward to ensure complete satisfaction. Offer touch-up services if any defects arise down the road.
Little extra touches like thank-you notes, coupons, and holiday gifts cultivate loyalty.
Social media shoutouts to happy customers provide powerful social proof.
The mark of a thriving woodworking brand is not advertising or pricing alone. It is customers recommending you unprompted to family, friends, and neighbors thanks to incredible service. They become your unpaid brand advocates. Word spreads about your commitment to the ultimate client experience.