The furniture resale market is booming. In the US alone, the used furniture industry raked in over $17 billion in 2021. With the rise of popular TV shows like Fixer Upper, more people are giving new life to old pieces. The projected compound annual growth rate of the global furniture market is 5.3%, meaning by 2026, the market could reach $571.69 billion.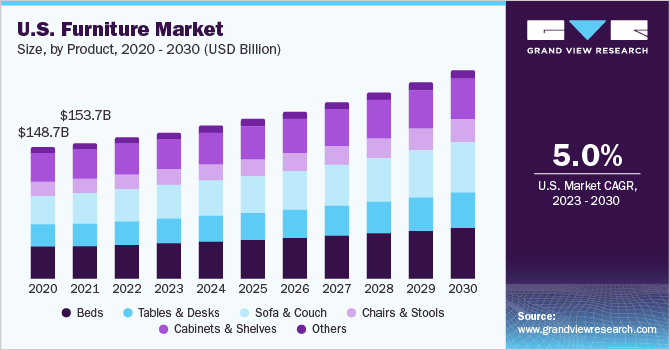 This comprehensive guide covers how to start a furniture flipping business. We'll walk through how to source inventory to flip furniture, market research, sourcing through places like Facebook marketplace, and more.
There's a reason you hardly see traditional china cabinets anymore, old furniture pieces are being refinished and flipped by the masses. Here's everything you need to know to get started flipping furniture.
1. Conduct Furniture Flipping Market Research
Market research is essential to earn money by flipping furniture. From solid wood furniture to other unique materials, market research tells you about your target audience, market saturation, trendy spots to sell furniture, statistics on local garage sales, and potential income while selling furniture.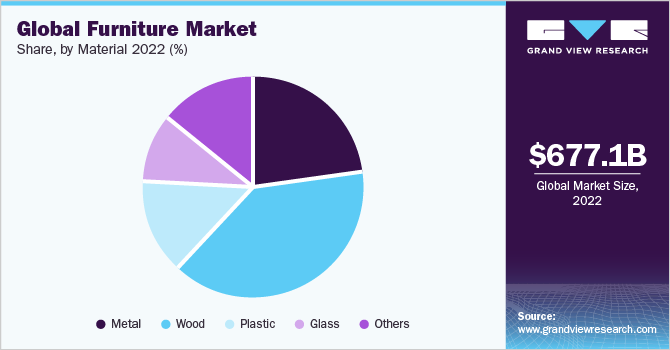 Here are a few of the details you'll learn while finding furniture to flip:
Thrift stores and flea markets are go-to sources for furniture flippers to find discounted inventory.
Developing relationships with collectors and pickers can provide access to quality finds.
Once primed for resale, flipped furniture can be sold through various channels. eBay and Etsy enable selling to a national audience.
Local antique stores and flea markets provide retail outlets.
You can also take advantage of the multi-billion dollar home staging industry by partnering with realtors and stagers.
Over 44 million households move each year in the US.
Targeting home stagers expands your market, as the home staging industry has grown over 10% annually for the past five years.
The emerging "cottage-core" trend focused on pastoral living has heightened interest in country, farmhouse, and cottage-style decor.
Along with stylistic trends, furniture flipping benefits from the move toward sustainability.
Buying and selling pre-owned furniture diverts pieces from landfills.
Flippers can appeal to eco-conscious consumers by promoting reused and upcycled designs.
Despite the growth, several challenges exist. Fluctuating raw material costs impact purchase prices. And securing sufficient warehouse space comes at a premium in many metro areas. The expanding market and target demographics provide ample headwinds to propel the furniture flipping sector forward.
2. Analyze the Competition
To succeed in furniture flipping, you must understand your competitors. First, identify direct competitors, and other local flippers selling similar styles and era pieces. Check their social media and online listings to analyze pricing, product mix, and volume. This helps you spot opportunities within overlooked niches.
Some ways to find competitors as you start flipping furniture include:
Monitor indirect competitors like thrift stores, antique dealers, and major retailers.
Track their selection and pricing to strategically source and price your flipped inventory.
For local competitors, visit their brick-and-mortar showrooms.
Note their location, displays, inventory depth, foot traffic, and staffing.
Evaluating local flea markets is also key. Walk the entire market taking photos of vendor setups and products.
Talk to vendors to learn of any seller waitlists or restrictions. Vet the attendees and booth fees to assess the revenue potential.
Online competitors can be researched through Google Keyword Planner to find top search terms and paid ads data.
Use Facebook Ad Library to see competitors' active ad campaigns.
Monitoring Google reviews shows customer perceptions.
Sign up for email lists to analyze promotions.
Also check Etsy, eBay, and Craigslist for seller names and product listings in your niche.
By thoroughly analyzing competitors across channels, you can identify ideal inventory sources, and pinpoint unmet consumer needs to stand apart. The furniture resale market is vast, leaving ample opportunity to launch, while savvy competitive research helps focus your strategy for success.
3. Costs to Start a Furniture Flipping Business
Launching a profitable furniture-flipping venture requires upfront planning and investment. From sourcing inventory to securing retail space, the startup costs can add up.
Start-up Costs
Registering your business as an LLC or sole proprietorship typically runs $50-$150 for state filing fees plus any license or permit costs in your jurisdiction.
Outfitting your workshop is a significant startup expense. At a minimum, you'll need sturdy tables ($150 each) and lighting ($75).
Purchasing or renting delivery and transport vehicles represents another major capital outlay. Used cargo vans start at around $25,000.
Inventory costs can vary widely when sourcing from thrift stores, flea markets, and estate sales.
Plan for at least $2,000-$5,000 to acquire an initial selection of pieces to refinish and resell. As you scale, having deeper cash reserves to continually replenish stock will be important.
If securing a physical retail space, the first month's rent and security deposit could cost $4,000 or more for an average 800 sq. ft. shop.
Outfitting the showroom with display furniture, racks, lighting, and decor will likely require an extra $2,000-$5,000 upfront.
Paid online venues like Etsy and eBay have monthly fees starting around $15-50 plus listing and transaction fees.
Creating a custom e-commerce site incurs around $100-$300 monthly for hosting, maintenance and selling fees.
Promoting your web presence can easily run $300 or more monthly.
Other startup costs may include $500-$2,000 for initial shop furnishings and office equipment.
Business insurance averages $500-$1,000 annually. You may also elect to spend several thousand on an initial marketing campaign.
All said, launching a lean furniture flipping operation without a storefront could cost $15,000 or less. A more extensive startup with a showroom, ample inventory, and robust marketing presence requires $30,000-$60,000 in capital.
Ongoing Costs
Ongoing costs will also add up quickly. You'll expend cash continuously sourcing and acquiring new pieces. Expect at least $2,000 monthly for new inventory as you build up stock.
Assuming a leased van, transport will run $300 monthly including fuel and insurance.
At least $300-$500 monthly should be earmarked for targeted digital and print advertising and promotions to drive sales.
Monthly utility bills, bookkeeping fees, web hosting, and miscellaneous supplies will likely cost another $500 or so.
While variable, anticipate allocating at least $6,000 – $12,000 in ongoing monthly operating expenses as you work to build a profitable furniture-flipping enterprise.
4. Form a Legal Business Entity
When starting a furniture flipping business, one key decision is choosing your legal business structure. The right entity can limit liability and provide tax advantages as you grow. Here's an overview of options to consider:
Sole Proprietorship
A sole proprietorship represents the simplest and most common structure. You own all assets and debts, file taxes via Schedule C, and bear full liability. While easy to form, sole proprietors lack liability protection. Any lawsuit or business debt impacts personal assets. Still, many furniture flippers successfully operate this way when first starting.
Partnership
Forming a general partnership shares ownership and liabilities among partners. However, each partner remains personally responsible for debts and lawsuits. Partners must have full trust and align on decisions. Incomes are taxed personally. While straightforward, a furniture business partnership can get complicated quickly.
Limited Liability Company (LLC)
Establishing a limited liability company (LLC) combines pass-through taxation with liability protection. Owners aren't personally responsible for company debts and judgments. An LLC limits tax compliance burdens and establishes business credibility.
Most lenders require an LLC structure to secure financing. While state filing fees run $50-$500 to form an LLC, the liability shield offers peace of mind as your furniture venture grows. This makes an LLC the best choice for most flippers.
Corporation
A corporation designates the business as a separate legal entity from its owners. This provides the highest liability protection but double taxation of profits. Strict record-keeping and tax rules also apply. The C-corp structure works for large furniture operations but is overkill for most small flippers.
However, a special S-corp election lets shareholders report income directly with pass-through taxation benefits. While more costly to establish than an LLC, the S-corp minimizes tax burdens on profits as your business scales.
5. Register Your Business For Taxes
Before launching your furniture-flipping venture, a key legal step is obtaining an Employer Identification Number (EIN) from the IRS. This unique identifier establishes your business identity for tax purposes.
While sole proprietors can use their Social Security Number instead, an EIN better separates your business and personal finances. It also expedites opening business bank accounts and applying for relevant licenses.
Acquiring an EIN is quick and can be done online via the IRS website. Simply navigate to the EIN Assistant page and select Apply Online Now. You will answer questions about your business structure, activities, and ownership details.
Make sure you have your personal identifying information handy to complete the application. You'll need a full legal name, address, Social Security Number, and business phone number.
After submitting your EIN application, you will immediately receive a confirmation notice displaying your new EIN. This notice should be downloaded for your records. You can then use your EIN on any business contracts, licenses, and tax documents.
If selling merchandise, you will also need to register with your state taxation authority to collect and remit sales tax. Filing requirements and fees vary by state. Budget $50 or more to register for necessary sales tax permits when starting.
Having an EIN establishes credibility with suppliers, lenders, and contractors. Take the time upfront to formalize your business identity and tax obligations as a furniture flipper. The investment will pay dividends through simplified record-keeping and enhanced legitimacy moving forward.
6. Setup Your Accounting
Proper accounting is crucial for furniture flippers to track expenses, income, and inventory. Without organized records, you risk mistakes that lead to IRS penalties and issues securing financing. Here are tips to optimize your accounting from startup and beyond.
Open a Business Bank Account and Credit Card
Begin by establishing dedicated business bank and credit card accounts. Never commingle personal and business finances. Opening a free business checking account provides separate transaction tracking. Apply for a business credit card in your LLC's name and use it for all furniture venture purchases.
Accounting Software
Leverage small business accounting software like QuickBooks to automatically sync transactions and generate financial reports. QuickBooks plans start around $20/month with inventory management features ideal for furniture flippers. The software saves tons of manual data entry time while giving you real-time visibility into profitability.
Hire an Accountant
While QuickBooks helps with basics, partnering with an accountant takes your compliance to the next level. A certified accountant can handle bookkeeping, payroll, quarterly taxes, and complex tasks like depreciation. Expect to invest at least $200-$300 monthly for general small business accounting services.
7. Obtain Licenses and Permits
Launching a compliant furniture flipping venture requires obtaining the proper licenses and permits. Find federal license requirements through the U.S. Small Business Administration. The SBA also offers a local search tool for state and city details.
Most jurisdictions require a basic business license to operate. Fees are typically under $100 annually. The business license legally registers your company and makes you eligible for specialty seller permits.
Check zoning ordinances where you aim to open a shop. A special use permit may be needed to run a retail establishment in certain designated zones. If using part of your home, a home office permit likely applies.
Seller's permits for collecting sales tax vary by state. In California, you would need both a California Seller's Permit and a Resale Certificate for buying wholesale. Research requirements for your state.
Transporting flipped furniture across state lines may require an ICC registration for Interstate Commerce Commission compliance. This covers you for deliveries and long-distance sourcing trips.
Check your county/city website for any specialty licenses about antique dealers or secondhand goods sales in your jurisdiction. Some areas require additional approvals to deal in vintage merchandise.
If selling refurbished electronics, fridges, or appliances that use chemicals, specific recycling and disposal permits may be mandated. Vet any EPA hazardous materials guidelines.
While not overtly required, voluntarily pursuing Better Business Bureau accreditation demonstrates your credibility and regulatory diligence to customers.
Also consider media licenses offered by Getty Images, Adobe Stock, or Shutterstock if using their platform's images in your sales materials. This legally clears you from reproducing their photos.
Skirting licensing rules seems tempting when starting but don't risk hefty fines down the road. Do diligent research and secure all required approvals. The investment will pay off through peace of mind and customer confidence.
8. Get Business Insurance
Insuring your furniture flipping business safeguards against scenarios that could derail your company. The right policies mitigate risks that may otherwise bankrupt your venture.
Without coverage, a major liability lawsuit could wipe out your personal and business assets. Damage to your leased retail space or workshop could incur massive repair bills. Theft of your precious inventory could destroy your entire product lineup.
Specific policies to prioritize include general liability which covers injury lawsuits, property insurance for your leased spaces, commercial auto for your delivery vehicles, workers comp if hiring staff, and business personal property to replace stolen or damaged inventory.
The typical process involves first estimating your coverage needs and requesting quotes from insurers like Hiscox, Next, and Progressive Commercial. Outline your business activities, inventory value, leased spaces, and vehicle details. Insurers use this info to tailor optional policies with pricing.
Next, compare plans and pricing to identify the optimal fit for your risk exposure and budget. Select preferred options and fill out applications disclosing your operations. You may need to provide business documents like licenses and EIN.
9. Create an Office Space
Having a dedicated office provides furniture flippers workspace for administrative tasks and meetings. An office also conveys professionalism when interacting with clients.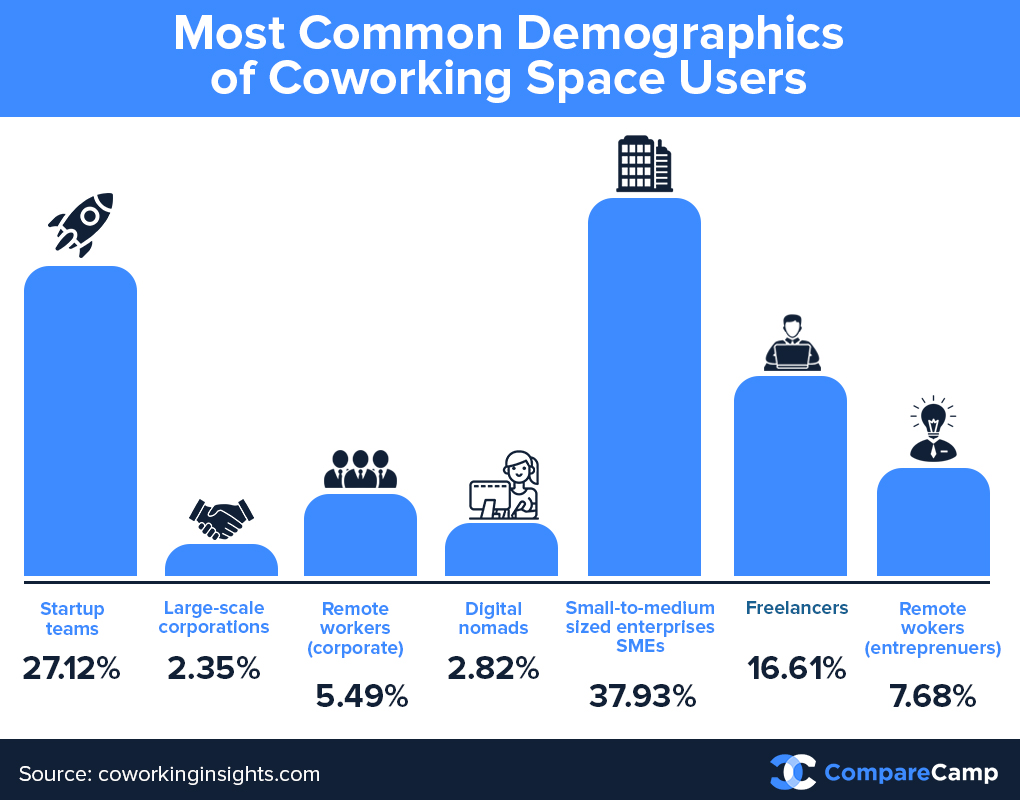 Here are ideal options at various stages of growth:
Home Office
When launching your venture, using a spare room as a home office is most affordable. Expect costs of $100-$300 to outfit with a desk, file cabinets, phone, and supplies. A home base allows for handling paperwork, calls, and computer work. Meetings with clients can occur off-site.
Coworking Office
As you validate your concept and initiate sales, coworking spaces like WeWork offer convenience. Coworking provides furnishings, utilities, WiFi, conference rooms, and office equipment for monthly fees starting around $300. No lease commitment allows flexibility to scale up later. Coworking also enables networking with fellow entrepreneurs.
Retail Office
When ready for a standalone space, a retail showroom with an attached office nicely accommodates inventory while providing professional meeting space. A 500 sq ft showroom with a 200 sq ft office option may run $2000-$3000 monthly. Having a storefront sales floor and back office layout presents a polished image.
Commercial Office
For larger furniture flipping operations, leasing dedicated commercial office space provides room to grow. Expect monthly rents of $1500 and up for private offices, conference rooms, lounges, and workstations. This corporate setup converts stability for investors and larger B2B clients.
10. Source Your Equipment
A key startup step for furniture flippers is acquiring the right tools and materials for restoration work. With savvy sourcing, you can secure equipment without breaking the bank.
Buy New
Buying new provides quality assurance but at higher costs. Big box retailers like Home Depot and Lowes offer wide selections of new power tools, compressors, sanders, and wood finishes ideal for refurbishing projects. Expect to invest $500-$1,500 when buying new equipment.
Buy Used
Searching used marketplaces can yield major savings on top brands. Scour Craigslist, Facebook Marketplace, OfferUp, and Letgo for sellers offloading quality used tools in good condition. You can easily assemble a robust toolbox for under $500 going the secondhand route.
Leasing
Leasing agreements provide long-term equipment access without huge upfront costs. Consider negotiating a multi-year lease for cargo vans essential for your delivery services to keep initial capital needs lower.
11. Establish Your Brand Assets
Creating a strong brand identity establishes credibility and memorability for your furniture-flipping venture. By investing in professional branding, you convey quality and boost visibility.
Get a Business Phone Number
Acquiring a unique local or toll-free number via providers like RingCentral adds legitimacy. List this prominently on all materials. Customers can immediately call with questions.
Design a Logo
A polished logo aligns with your vision and aesthetics. Given the visual nature of furniture flipping, consider an abstract mark incorporating a wood texture or vintage icon. Or illustrate your brand name in a font evoking your style. Logo creators like Looka help craft an on-brand image.
Print Business Cards
Generating matching business cards, letterhead, packaging, and invoices projects consistency. When networking or completing sales, having branded collateral reinforces your professionalism. Sites like Vistaprint allow affordable printing of customized stationery and promo pieces.
Get a Domain Name
For your web presence, secure a domain name that matches your brand. Aim for yourbrand.com or .furniture. Adding "vintage" or "retro" also works for furniture flippers. Namecheap facilitates finding available names.
Design a Website
You can easily build a brand-aligned site yourself via Wix. Premade templates speed development. For a truly custom responsive site, hiring a freelance web developer on Fiverr is a cost-effective option starting around $500.
12. Join Associations and Groups
Joining relevant associations and online communities can provide invaluable connections and insights for furniture flippers. Surrounding yourself with industry peers will accelerate your education and success.
Local Associations
Local associations like the Antique Dealers' Association offer guidance directly from experienced resellers in your region. Attend mixers to network and exchange best practices. Annual dues of around $100 provide access to members-only forums and discounts.
Local Meetups
Don't overlook niche meetup groups organized via sites like Meetup. Search for meetups focused on antiques, crafts, DIY, upcycling, and related topics. Interacting in person fosters connections and potential partnerships.
Facebook Groups
Diving into Facebook groups taps into vast online communities. For example, Styling & Staging Your Furniture For Sale and PAINTING Tips & Furniture FLIPS with Fusion Mineral Paint share tips among 7,000+ furniture flippers. And Etsy Sellers Support Community provides support between 175,000 Etsy shop owners.
13. How to Market a Furniture Flipping Business
Implementing an effective marketing strategy is crucial for getting the word out and driving sales as a new furniture flipper. Leveraging the right promotion channels for your brand and budget ensures your messaging reaches the ideal audience.
Personal Network
Start by tapping into your existing network and past customers. Satisfied clients who had a fantastic experience are often happy to provide referrals to their family and friends. Offering a discount or gift card to customers who refer new business incentivizes word-of-mouth promotions.
Digital Marketing
When it comes to digital marketing, numerous options exist:
Run Google Ads campaigns targeted locally by zip code and keywords like "vintage furniture" to get your site in front of nearby searchers.
Build an engaging Facebook Business Page to share photos of new flips. Run occasional boosted posts and geo-targeted ads.
Start an Instagram account to post flips receiving the most likes and shares to organically grow a following.
Launch a TikTok channel to showcase short restoration and DIY videos. Use viral hashtags like #vintagemakeover and #furniturerestoration.
Start a YouTube channel with long-form videos detailing your flipping process from start to finish. Include links to your site in descriptions.
Guest posts on design, antique, and DIY blogs with a backlink to your site to build awareness.
Optimize your website for local SEO by incorporating your city and keywords in titles, URLs, and on-page content.
Traditional Marketing
For traditional approaches:
Design postcards with compelling photos of flips and mail them to households in target zip codes. Include coupons to drive in-store traffic.
Negotiate a discounted billboard or radio spot to blanket the market with your branding and call-to-action.
Print brochures and distribute them at local coffee shops, markets, antique malls, and home stores frequented by your audience.
Seek free exposure by pitching local newspapers and morning shows to feature your most unique flips.
Rent booth space at festivals, craft fairs, and flea markets to showcase products and connect with buyers.
Blending digital and traditional strategies tailored to your niche paves the road for a well-rounded marketing plan that elevates exposure and brings in ideal buyers. Remain flexible and double down on tactics demonstrating the highest ROI.
14. Focus on the Customer
Providing an incredible customer experience is crucial for furniture flippers to drive repeat business and word-of-mouth referrals. Given the hands-on nature of furniture purchases, ensuring each client feels genuinely cared for can set your business apart.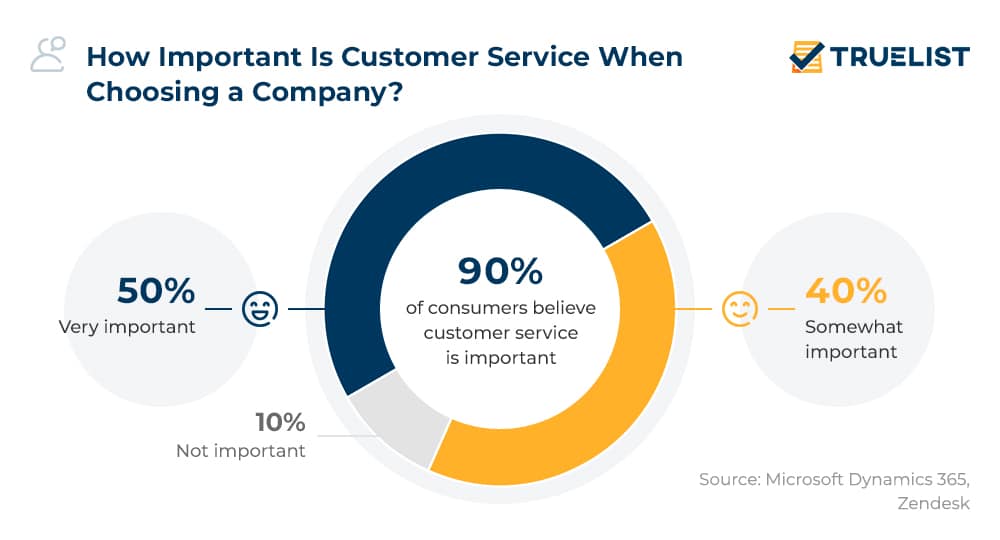 Some ways to focus on customers while flipping furniture include:
Take time to get to know your customers during the sales process.
Ask about their style, space, and needs to guide them to the perfect piece.
Share tips for incorporating the item into their decor.
Follow up after delivery to ensure satisfaction.
Check if they need help arranging furniture or have any minor issues to resolve.
Empower clients to easily contact you with questions or concerns.
Provide multiple communication channels like phone, email, text, and social media.
Being readily available builds confidence should issues arise.
By providing unmatched customer service at every stage, your brand becomes known for going the extra mile. The flood of referrals and repeat sales from delighted clients enables stable, profitable growth.