The medical supply industry is growing at a rapid pace with an estimated compound annual growth rate of 3.4% from 2022 to 2027. With an astounding value of $138.4 billion in 2022, this means medical supplies could reach a $163.5 evaluation by 2027.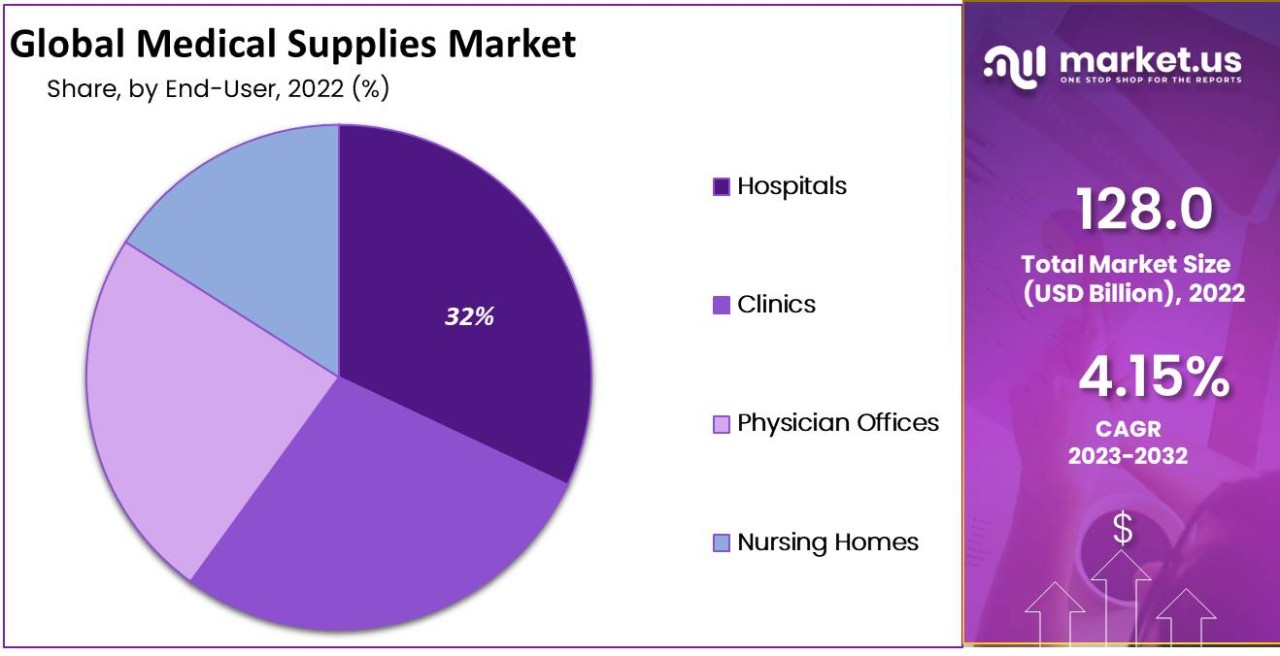 As populations age and healthcare expands, demand grows for essential medical supplies like personal protective equipment, diagnostic supplies, disinfectants, and more. This creates major opportunities for aspiring entrepreneurs in the healthcare industry interested in starting a medical supply business.
In this guide, we'll cover how to start a medical supply business. From market research to competitive analysis to registering an EIN. Follow along to learn everything you need to know to start your own medical supply business.
1. Conduct Medical Supply Market Research
Market research is an essential step in developing a successful medical supply business. It involves compiling information such as target market, market saturation, medical supply business FAQs, popular products, and other facts included in your medical supply business plan.
Here are some of the details you might find during primary and secondary market research:
The medical supply market remains highly fragmented with thousands of small, regional distributors and manufacturers.
Focus on specialty medical products, value-added services, direct-to-consumer sales, and geographic or customer segments underserved by big distributors.
Medical supplies encompass everything from consumables like gauze, gloves, syringes and disinfectants to big-ticket durable equipment. Identifying an unmet need or gap in existing inventories can present opportunities.
Technology enables new entrants to compete by leveraging online sales channels, digital inventory management, customized fulfillment, and delivery solutions.
Small players can carve out market share through superior customer service, product expertise, and flexibility versus larger conglomerates.
Financially, medical supply sales tend to be recession-resistant and offer healthy profit margins of around 8-12% for distribution.
Startup costs vary widely based on inventory, but licensing fees, insurance, shipping, and technology expenses represent ongoing operational costs.
Additional services make small businesses more attractive to healthcare professionals. Offer to deliver medical supplies, or provide more high quality medical supplies than competitors to make waves.
Overall, the outlook for medical supply companies remains strong. Entrepreneurs who identify unmet specialty or geographic needs, emphasize value-added services, and adopt cost-effective technologies can gain a foothold in serving this large, resilient industry.
2. Analyze the Competition
Carefully evaluating the competitive landscape is crucial when launching a medical equipment business. This involves assessing both local brick-and-mortar rivals as well as larger e-commerce players capturing market share.
Some ways to get to know local medical supply businesses include:
Observe medical supply stores in their geographic area firsthand.
Identifying any shortcomings like limited inventory, high prices, or poor service provides opportunities to compete.
Gather intelligence by interacting with staff at medical offices and care facilities in their target region.
Online, tools like Alexa and SEMrush provide visibility into your competitors' web traffic, search rankings, and digital presence.
Study their product selection, pricing, shipping costs, and order fulfillment process for areas to undercut.
Set up Google Alerts on key competitors to monitor their activities.
Evaluate major e-commerce players like Amazon Business competing for healthcare supply sales online.
While challenging to rival, focusing on specialized products that major sites don't carry or providing superior customization, service, and speed can help carve out a niche.
By thoroughly evaluating both in-person and digital competitors, medical supply entrepreneurs gain insights to help differentiate their offerings and serve customers better. This market intelligence is invaluable in tailoring your product mix, prices, service approach, and sales channels to effectively compete.
3. Costs to Start a Medical Supply Business
Starting a medical supply company involves significant upfront investment to get operations off the ground.
Start-up Costs
Licensing & Registration – $300-$1,000 Securing a state wholesale distribution license, sales permits, and business licenses typically runs a few hundred dollars depending on location.
Insurance – $1,000-$5,000 Product liability insurance protects in case of defects or recalls. General liability covers property damage or bodily injury.
Inventory – $5,000-$500,000 Your opening inventory investment varies widely based on your specialization.
Warehouse Space – $2,000-$20,000 Leasing a small warehouse or storage space to house inventory.
Racking & Storage – $1,000-$5,000 Steel pallet racks, shelving units, bins, and storage solutions tailored to managing diverse medical inventory.
Delivery Vehicle – $5,000-$50,000 A cargo van or light truck capable of transporting supplies to customers.
Technology – $1,000-$10,000 A computer, sales software, accounting program, phone system, POS equipment, and e-commerce site functionality.
Ongoing Costs
Rent – $2,000-$15,000 Average industrial warehouse lease rates run $6.60/square foot annually.
Utilities – $500-$2,500 Gas, electric, internet, and other utilities.
Inventory – $5,000-$250,000 Ongoing restocking of inventory varies based on sales volume but plan on investing 10-25% of revenue back into new supply purchases.
Insurance – $200-$2,000 Monthly premiums for liability and commercial property insurance.
Salary & Wages – $3,000-$15,000
Understanding these cost ranges helps medical supply entrepreneurs accurately budget for launch and operating expenses. Careful financial planning and cost control are imperative for managing the substantial capital investments involved.
4. Form a Legal Business Entity
When establishing a medical supply business, the legal structure you choose impacts taxes, liability, and ease of expansion. We'll compare the pros and cons of sole proprietorships, partnerships, corporations, and limited liability companies (LLCs) specifically for this industry.
Sole Proprietorship
A sole proprietorship is the simplest and most common option. There is minimal setup – simply register a business name and required licenses. Owners report profits on their tax return and have unlimited liability however, meaning their assets can be seized to settle business debts.
Partnership
Partnerships allow two or more co-owners to share control and combine resources. General partnerships offer limited paperwork but joint, unlimited liability for partners. Limited partnerships have a general partner overseeing operations and limited partners acting as silent investors. Partnerships can create messy situations if partners have conflicts.
Corporation
Forming a corporation protects the owner's assets from business liabilities and allows selling stocks to raise funds. Extensive corporate paperwork and double taxation of profits (at corporate and shareholder levels) make this a costlier, complex structure for small medical companies.
Limited Liability Corporation (LCC)
The preferable option is forming an LLC which combines corporate limited liability protections with partnership tax pass-through simplicity. Owners aren't personally responsible for business debts beyond their investment. Profits pass directly to members' returns, avoiding double taxation.
5. Register Your Business For Taxes
An Employer Identification Number (EIN) serves as a business's social security number for tax purposes. All medical supply companies must obtain an EIN, which is free and easy per the IRS.
Follow these steps to get your EIN instantly:
Go to IRS.gov and click "Apply for an EIN Online".
Answer eligibility questions to ensure you can complete the online application.
Select your business structure, input contact details, and principal business location.
Submit the online form and your EIN will be provided immediately.
The EIN enables registering your business for state and federal taxes, opening business bank accounts, and allowing employees to qualify for tax-advantaged benefits.
In addition to the federal EIN, medical suppliers must obtain sales tax permits for collecting and remitting state sales tax on taxable transactions. Register for your seller's permit via your state revenue or taxation department website, which is free or low cost.
Failing to collect and pay sales tax on medical supply sales can lead to penalties and interest charges. Display your sales permit publicly as required once active.
6. Setup Your Accounting
As a medical supply entrepreneur, meticulous bookkeeping and accounting right from the start is imperative. With substantial inventory expenses and sales tax liabilities, adhering to best practices avoids major headaches down the road.
Get a Business Bank Account
Begin by separating personal and business expenses. Open a dedicated business checking account to maintain separation between individual and company funds. This also establishes business credit which will become essential down the road.
Accounting Software
Acquire accounting software like QuickBooks to automate recording income and expenses linked to your business bank accounts and credit cards. QuickBooks seamlessly tracks sales, inventory costs, operating expenses, payroll, and taxes in one integrated platform.
Hire an Accountant
In addition to software, consider retaining an accountant or bookkeeper for supplemental assistance as the SBA recommends. Their expertise proves invaluable in setting up your chart of accounts, implementing controls, reconciling transactions, and guiding major decisions to optimize taxes.
Accountants charge around $150 per hour, with monthly retainers ranging from $1,000-$5,000 based on workload. Even if only hiring annually for tax preparation support, their guidance bolsters compliance.
Apply for a Business Credit Card
For further convenience and rewards, open a dedicated business credit card like the Chase Ink Business card. Business cards allow tracking work expenses separately from personal spending. Following incorporation, applicants can qualify for sizable credit lines.
7. Obtain Licenses and Permits
While bureaucratic, obtaining proper licensing is crucial for medical supply companies to operate legally and avoid hefty fines. Federal license requirements can be found through the U.S. Small Business Administration. The SBA also has a local search tool listing state requirements.
DEA registration is required if distributing controlled substances, costing $888 initially and $1,677 for renewal every three years. The DEA monitors suppliers of products like prescription opioids to prevent diversion. Registration takes approximately four weeks.
Local business licenses are typically needed to operate in a given city or county. Municipalities charge $50-$100 for general business licenses. Research county and city guidelines where you are located.
8. Get Business Insurance
Purchasing adequate business insurance is strongly advised when launching a medical supply operation. Policies shield your company from financial ruin should unforeseen circumstances arise.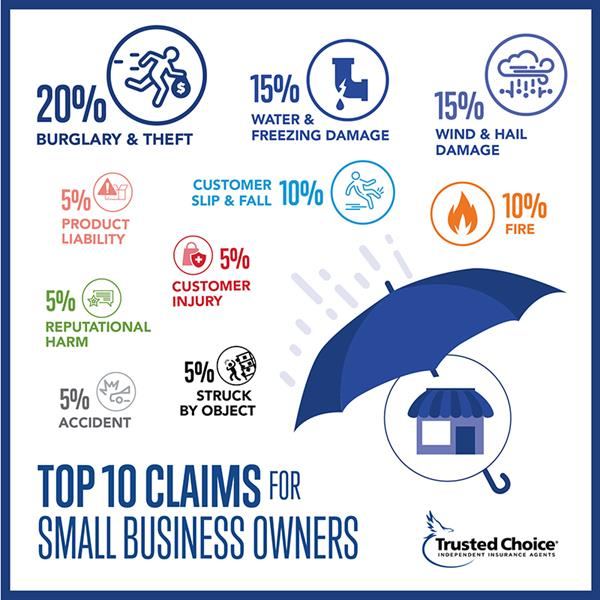 Product liability insurance protects against claims of damage or injury from defective merchandise. General liability insurance against property damage, accidents, and other mishaps at your facility. Business interruption coverage replaces income lost to disasters halting operations.
Consider scenarios where lack of coverage would sink your company:
A defective tourniquet fails leading to patient blood loss and lawsuits against your firm. Without product liability insurance, legal fees and damages awards could exceed business assets.
An electrical fire destroys your warehouse and inventory. Without adequate property and supply coverage, you could not afford rebuilding costs.
A hurricane forces a month-long closure disrupting customer contracts. Lacking business interruption insurance, you still have overhead costs and no income.
Avoid financial catastrophe through these steps to secure business insurance:
Determine Necessary Policies – Consult agents on optimal product liability, property, casualty, commercial auto, and other policies for a medical supplier.
Get Quotes – Use sites like CoverWallet to quickly compare quotes across insurers.
Review Plans – Evaluate coverage limits, exclusions, deductibles, and premiums to choose the optimal mix of plans tailored to your risks and budget.
Complete Applications – Fill out insurer applications providing details on your business operations, history, facility, vehicles, and other relevant data.
Secure Coverage – Finalize selected policy terms with the insurers to activate protection. Keep proof of insurance on hand at your facility.
With the right coverage, your enterprise can survive challenges from natural disasters to legal action. Don't gamble with going uninsured – secure business policies upfront for peace of mind.
9. Create an Office Space
While medical supply operations center around warehouse storage and distribution, maintaining a small office space provides benefits like meeting clients and accessing business amenities. We'll compare options including home offices, coworking spaces, retail locales, and commercial office rentals.
Home Office
A home office offers convenience and minimal costs but lacks separation between work and personal life. Distractions like pets, children, and laundry compete for focus. Still, spared commute time and not paying for dedicated space make home offices a popular launch pad.
Coworking Office
Coworking spaces like WeWork provide modern amenities and networking in a shared workspace. Open desk rentals cost approximately $300 monthly per WeWork, adding a business atmosphere without a major upfront investment. However, distractions can persist in bustling common areas.
Retail Office
For customer-facing medical suppliers, opening a retail shop with an on-site front office enables meeting clients in person. You control the environment and build community rapport, although long leases of around $3,000 monthly are required. Payroll, inventory, and other business costs also multiply with retail space.
Commercial Office
Renting standalone office space in a commercial building grants privacy and professionalism but sacrifices flexibility. Expect leases over 3-5 years with rents from $200-$500 monthly per square foot. With renovation, equipment, and utility costs, traditional office space works for established medical firms.
10. Source Your Equipment
Medical suppliers require vast inventories of equipment and consumables to meet healthcare demands. We'll explore the pros and cons of buying new, used, renting, and leasing to access essential supplies.
Buy New
Purchasing new medical products directly from manufacturers and distributors ensures optimal quality control. For disposable supplies, buying wholesale lots on auction sites like dotMED reduces per-unit costs substantially. Or source large unused inventories from hospitals, clinics, and labs going out of business.
Buy Used
Buying used provides major savings, with products discounted 20-70% off retail. Local classifieds like Craigslist and Facebook Marketplace list medical equipment from private sellers in your area. Compare to verify fair pricing and test items.
Renting
Renting medical equipment enables supplying sizable capital assets without huge upfront costs. For example, companies like Apria Healthcare offer flexible rent-to-own payment plans for equipment like oxygen systems, wheelchairs, and sleep therapy machines.
Leasing
Leasing involves multi-year contracts granting exclusive use of equipment like imaging systems, ventilators, and EKG machines. Monthly payments secure assets while the lessor maintains ownership. If not planning long-term use, leasing can become expensive.
11. Establish Your Brand Assets
Developing a strong brand identity helps medical supply companies stand out in a crowded marketplace. We'll explore essentials like securing a phone system, creating a logo, obtaining business cards and signage, buying a domain, and launching a website.
Get a Business Phone Number
A business phone number lends legitimacy when starting. Cloud-based systems like RingCentral offer custom greetings, voicemail, extensions, and analytics to track calls and optimize sales. At $20-$60 monthly, virtual numbers provide enterprise-level functionality without sizable upfront investments.
Design a Logo
Design a sleek logo encapsulating your brand vision. Consider an abstract mark, monogram, pictorial logo or other options recommends Looka, an AI-powered logo creator. Logos boost memorability, and having branded templates and assets boosts recognition. Figure $15-$65 per custom logo.
Print Business Cards
With a brand image set, order professional business cards, flyers, and signage from printers like Vistaprint. Business cards establish credibility when meeting medical clients and networking at trade events. Expect around $20 for 250 basic cards and $100+ for large signs.
Buy a Domain Name
Purchase a domain name that matches your company name if available. Domain registrars like Namecheap offer domains for around $15 annually. Choose .com over alternatives when possible and make it short, memorable, and easy to spell.
Build a Website
Building a website establishes an online presence and centralized hub for customers to learn about your offerings. Small firms can use DIY website builders like Wix for $100-$300 annually. Or hire web developers on freelance sites such as Fiverr with sites costing $500-$5,000 on average.
12. Join Associations and Groups
Joining relevant organizations and networking groups accelerates medical suppliers' success by providing insider connections, advice, and growth opportunities. Let's explore local associations, meetup groups, and Facebook communities to get plugged into.
Local Associations
Area medical trade organizations like the Medical Equipment Suppliers Association in California and the Healthcare Supply Chain Association offer seminars, advocacy, and access to fellow local distributors. Annual dues of around $500 gain visibility and referrals within regional medical commerce circles.
Local Meetups
Attending meetup groups and trade shows facilitates meeting medical professionals face-to-face. Sites like Meetup make finding local events for medical professionals and entrepreneurs easy. Trade show admission fees of $100-$200 deliver direct sales and networking access.
Facebook Groups
Industry-specific Facebook Groups connect suppliers countrywide. For instance, the Medical Equipment Club and Health Care Medical Equipments Group offer advice and peer insights. The Medical Supplies and Equipment Buy/Sell Group lists deals on supplies.
13. How to Market a Medical Supply Business
Marketing is imperative for medical supply companies to raise awareness, acquire customers, and ultimately scale revenues. Leveraging digital channels, referrals, and select traditional promotion delivers the best ROI when starting.
Personal Networking
Initially, tap into your personal and professional network by offering discounts or perks for referrals. Satisfied customers who organically endorse your service are tremendously influential. Consider creating a formal ambassador program with rewards based on word-of-mouth promotion.
Digital Marketing
For digital marketing, focus on channels matching your ideal client demographics:
Google Ads – Target paid ads to local searchers seeking medical supplies to drive site traffic. Expect to budget around $100-$200 monthly as a beginner.
Facebook/Instagram Ads – Run promotions focused on healthcare and medical professionals via precise interest targeting. Start with a $50-$75 daily budget.
SEO Blog Content – Create informational blogs about medical products and topics to attract organic search traffic. Takes time to rank but delivers long-term gains.
YouTube Product Videos – Demonstrate and review supplies via video to boost authority and site visibility. Short weekly videos keep audiences engaged.
LinkedIn Sponsored Content – Promote specialty inventory and service offerings to the professional healthcare community. Features robust professional targeting.
Traditional Marketing
For traditional approaches with smaller ROI, but still potential in niche cases:
Print mailers – Target local medical practices and senior care centers with promotions. More costly and labor-intensive than digital outreach.
Local radio ads – Ads on healthcare-focused programming can build localized awareness. Slots around $20+ CPM for a partial audience reach.
Billboards – Place directional billboards along highways near hospitals and care facilities. Average around $750-$2,000 monthly per board.
Event sponsorships – Backing local 5Ks, health fairs, and conventions get the brand seen. Tend to be higher cost for limited impressions.
Print/TV ads – Pitch stories on new medical technologies to local media outlets. Earned media provides high credibility but difficult to land placements.
Continually test digital and traditional channels to optimize marketing spending for your niche. Referrals and digital promotion deliver the most scalable customer acquisition as a newer medical supplier.
14. Focus on the Customer
Providing exceptional customer service is crucial for medical supply companies to earn loyalty, referrals, and repeat business in a crowded industry. Focusing on thoughtful support and education cements your reputation.
To improve customer focus with consumers in the medical business industry, try these tips.
Take time to thoroughly explain the proper use and maintenance of complex mobility equipment to elderly buyers.
Offer user manuals, instructional videos, and virtual demos to enable clients to feel fully confident using new medical products.
Make an effort to answer questions promptly and resolve issues quickly.
Medical professionals and caregivers relying on your equipment will refer others based on reliability and service.
Empower staff to make reasonable judgment calls to satisfy customers when problems arise.
Send follow-ups to ensure clients are satisfied with purchases and offer assistance tweaking and adjusting gear as needed.
Check back 30-60 days post-sale to reinforce you stand behind products long-term.
When mistakes occur, apologize sincerely and make things right through refunds, discounts, or free product replacements as warranted.
Turn mistakes into redemption stories by rectifying issues better than expected.
Superior assistance and advice may take extra work but it's worth the effort. Customers remember how you made them feel, not just the transaction. When you exceed expectations consistently, medical facilities, practitioners, and patients become vocal champions of your brand.