The hair braiding business industry is growing in leaps and bounds. As of 2023, the market was estimated to be $529.3 million. With a compound annual growth rate (CAGR) of 3% from 2023 to 2032, the market could reach a whopping $625.30 million by 2032.
For aspiring entrepreneurs, opening a hair braiding salon offers an exciting business opportunity in a booming industry. With some passion, hustle, and smart planning, your dream of owning a successful braiding business can become a reality.
This guide will offer insight into how to start a hair braiding business at home. It will cover subjects like sourcing materials for a mobile hair salon, the cost of starting up, registering an EIN, finding an office for your hair braiders, and more. Here's everything you need to know to start a successful hair braiding business.
1. Conduct Hair Braiding Market Research
Market research is important for anyone looking to launch a beauty salon focusing on braiding skills. Market research comes in primary and secondary forms. Primary is research you conduct yourself, while secondary is data collected through third-party resources.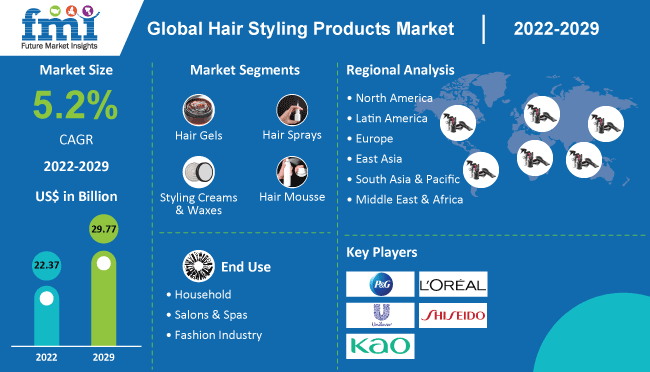 Here are some things you might learn about the hair braider industry through your market research.
Natural hairstyles like micro braids, locs, twists and cornrows are gaining popularity among black women and men.
Higher disposable incomes are increasing the number of consumers getting their hair done professionally.
Braiding is still considered an affordable service, with average prices ranging from $50 to $300 per session.
Social platforms like Instagram and TikTok have boosted interest in unique, stylish braided hairstyles. Braiders can showcase their work and attract new clients.
The braiding industry is highly fragmented, with most salons independently owned. This gives small businesses room to take market share.
Braiding accessories like beads and hair clips are gaining popularity.
Launching a specialty braiding salon in a metro area with a sizable black population provides the best opportunity. Differentiating on brand image, quality work, and customer service is key. The possibilities for growth by tapping into this $500 million industry are endless for savvy entrepreneurs.
2. Analyze the Competition
Understanding the competitive landscape is critical for aspiring hair braiders looking to start a successful business. Here are some tips on assessing your rivals both in-person and online:
Research existing braiding salons in your geographic area, both the mobile hair braider and brick-and-mortar salons.
Drive around town and identify all salons within a 5-10 mile radius.
Pay attention to location, signage, storefront appeal, and parking availability.
Go into each salon and observe the number of braiders working, appointment availability, and price lists.
Review online reviews and ratings for each competitor on sites like Yelp, Facebook, and Google.
Study their social media and web presence.
Search for each salon on Instagram and TikTok to see follower counts, engagement levels, and the types of styles they showcase.
Visit their websites and Facebook pages to analyze services, pricing, and branding.
Search industry listings on sites like YellowPages.com to ensure you have identified all potential competitors in the area.
Look for ads from home-based braiders as well who may not have a physical location.
Observing both the in-person and online presence of existing braiding salons will provide critical intel as you plan your new business. It will reveal opportunities to differentiate on price, services, quality, brand image, and customer service. Gaining a competitive edge is essential to succeed in this expanding industry.
3. Costs to Start a Hair Braiding Business
When starting a hair braiding salon, there are a variety of one-time start-up costs to consider in addition to the recurring monthly expenses of running operations.
Here is a look at typical costs to factor into your braiding business plan and first-year budget as you start a local salon:
Start-Up Costs
Incorporation fees – $200-$500 to form an LLC
Business license – $50-$100
Salon lease deposit – At least the first and last month's rent ($2,000-$5,000)
Salon build-out/renovations – $5,000-$30,000 depending on changes needed
Salon equipment – $3,000-$5,000 for salon chairs, shampoo bowls, dryers, etc.
POS system – $1,000-$2,500 for computer, software, and receipt printer
Initial product inventory – $500-$1,500 for hair extensions, beads, tools
Insurance – $1,000-$2,000 annually for business liability coverage
Accounting software – $200-$500 for bookkeeping platform
Website – $500-$2,000 for website design fees
Signage – $300-$1,000 for exterior and interior signage
The total start-up costs for a home braiding business generally range from $15,000-$50,000 depending on location, renovations needed, inventory, and more. Many entrepreneurs fund these start-up costs through business loans or personal savings.
Ongoing Costs
Every month, key costs include:
Rent – Typically $2,000-$5,000 per month for salon space
Utilities – $300-$800 for electricity, water, phone/internet
Insurance – Budget $100-$250 monthly
Product inventory – $500-$1,500 monthly for restocking hair and tools
Commission fees – 30-50% of each braider's services
Accounting fees – $200 per month for bookkeeping
Advertising – $500 per month for digital/print ads
Credit card processing fees – 2-4% of revenue
Major annual costs like liability insurance and taxes will also need to be accounted for in yearly budgets. Expenses like replacing old equipment should be anticipated as needed.
4. Form a Legal Business Entity
When starting a hair braiding salon, one of the first legal decisions is choosing a business structure. Here are the pros and cons of each entity specifically for braiding businesses:
Sole Proprietorship
A sole proprietorship is the simplest and most common structure for small businesses. You operate as an individual with unlimited liability.
Pros: Easy and inexpensive to set up. No formal business registration is required. The owner maintains full control and keeps all profits. Minimal paperwork.
Cons: The owner has unlimited personal liability for debts and lawsuits. No options for sharing ownership. Harder to raise investment capital. Seen as less credible by customers.
Partnership
In a partnership, two or more people share ownership in a business. A formal partnership agreement outlines profit/loss distribution.
Pros: Easy to establish with some personal liability protection. Shared decision-making and ability to raise funds.
Cons: Partners are jointly liable for each other's actions. Disagreements can dissolve the business. Profits are split.
Limited Liability Company (LLC)
An LLC shields personal assets and limits owner liability. It's a flexible structure that is easy to set up.
Pros: Personal assets protected from debts/lawsuits. Easy to add new members or sell shares. Credibility of formal business. Pass-through taxation.
Cons: More paperwork and formal registration are required. Must draft an operating agreement for members' roles.
Corporation
A corporation is a complex legal entity that is completely separate from its owners.
Pros: Owners have limited liability. Can sell stock and attract investment capital. Potential tax benefits.
Cons: Most expensive to establish with extensive legal paperwork. Double taxation on profits unless structured as an S-Corp. Annual meetings and formalities.
5. Register Your Business For Taxes
An Employer Identification Number (EIN) is a unique 9-digit number that identifies your business for tax purposes. It is similar to a social security number but for your business instead of yourself.
All LLCs and corporations need an EIN to open business bank accounts, apply for licenses and permits, file and pay taxes, and hire employees. An EIN adds legitimacy and shows you are a registered business.
The IRS makes it simple to apply online for your EIN at no cost:
Go to IRS and click "Apply for an EIN Online"
Review the instructions and gather any documents you may need
Complete the online application with information about your LLC and owners
Select your business structure and topics related to why you need an EIN
Provide your personal information for verification
Review your application details and submit
The IRS will immediately provide your EIN upon approval
The entire process only takes about 10-15 minutes. Your EIN will also be mailed to you within 4 weeks. Be sure to keep this letter in your records.
In addition to your federal EIN, contact your state revenue or taxation department to register for sales tax collection. This is required if you plan to sell retail products.
6. Setup Your Accounting
Proper accounting is crucial for hair-braiding businesses to track finances, manage taxes, and make smart decisions. Here's why it matters:
Accounting Software
Accounting software like QuickBooks automatically records income and expenses when integrated with business bank accounts and credit cards. This eliminates manual entry and reduces errors. Owners can generate financial reports and analyze profitability in real-time.
Hire an Accountant
Hiring an accountant provides expertise in recording transactions, preparing taxes, and staying compliant. Expect to pay $200-$500 monthly for bookkeeping services like reconciling accounts, producing monthly statements, and advising on deductions.
Come tax season, an accountant can prepare and file your business returns for $500-$1,500. This ensures accuracy and compliance which is key if audited by the IRS.
Open a Business Bank Account
Keeping personal and business finances completely separate is essential. Mixing the two causes issues tracking income versus expenses. Open a dedicated business checking account and credit card only used for company transactions.
Apply for a Business Credit Card
Apply for a small business credit card to earn rewards on purchases while building business credit. Issuers evaluate both personal and business factors to determine credit limits. Expect $500 to $5,000 for a new business.
7. Obtain Licenses and Permits
While it may seem tedious, acquiring the necessary licenses and permits is crucial for legally and safely operating your hair braiding business. You can find information for federal licenses through the U.S. Small Business Administration. The SBA also offers a local search tool to find state regulations.
Business License: Check with your city or county clerk's office on requirements to obtain a general business license. Fees are typically $50-$100 annually.
Cosmetology License: In many states, braiders must obtain a cosmetology or natural hair license to work professionally even if not using chemicals. Each state has different hourly training requirements ranging from $300-2,000 hours.
Building Permits: If renovating a space for your braiding salon, acquire proper building permits for electrical, plumbing, structural, or other major changes from your local permit department.
Food Service Permit: If serving any refreshments, you may need a food service establishment permit from the health department. This confirms you meet sanitation, preparation, and storage standards.
Insurance License: Liability insurance is highly recommended to protect your business assets from lawsuits or property damage. Insurance agents must hold a special license to sell business policies in your state.
Tax Permits: Register with state and municipal revenue offices to collect and remit sales tax from braiding services and retail products sold.
While tedious, legal compliance is crucial for every new braiding business. Take the time upfront to avoid painful fines or closure by officials down the road.
8. Get Business Insurance
Insuring your hair braiding business protects against unexpected risks that could lead to lawsuits, fines, or closure.
Without insurance, a major incident could destroy your company. Scenarios include:
A client has a severe reaction to hair products you use and sues your business.
An electrical fire caused by old wiring engulfs your salon, forcing it to close indefinitely.
You are found liable when a client slips and falls in your salon, requiring thousands in medical bills.
The right insurance policies safeguard against these threats. Key options include:
General liability insurance covers bodily injury, property damage, and personal injury claims.
Professional liability protecting against malpractice lawsuits.
Business property insurance for damage to your space, equipment, or inventory.
While an added expense, insurance provides peace of mind and can save your business. Don't cut corners by trying to go without adequate policies.
9. Create an Office Space
While many braiding salons operate out of a dedicated retail location, having a separate office space can also be beneficial for certain business functions.
Home Office
Working from a home office allows braiding entrepreneurs to handle administrative tasks like booking appointments, managing finances, designing marketing materials, and more. This avoids commuting and provides flexibility. Costs are minimal beyond dedicated office furniture.
Coworking Space
For around $200-$500 per month at spaces like WeWork, braiders can access shared offices with business amenities. Coworking provides a professional meeting place for client consultations versus a home office. Interacting with other entrepreneurs also stimulates creativity and networking.
Retail Office
If budget allows, consider a private office at your salon retail location. This could serve as your headquarters for all operations while managing the customer service team upfront. Costs vary based on location but expect to pay at least $1,000 per month above your base rent.
Commercial Office
Leasing dedicated office space in a business complex is ideal for owners managing multiple locations. While more expensive at $1,000-$2,500 monthly, a commercial office lends credibility when meeting vendors or investors. Just ensure it's convenient for visiting salon sites.
10. Source Your Equipment
Launching a hair braiding business requires purchasing or acquiring the necessary tools and supplies. Here are some options entrepreneurs have for securing the equipment they need:
Buying New
Braiders can purchase brand-new equipment and products from beauty distributors like Sally Beauty Supply. Benefits include warranty coverage plus the latest tools and styles. Products like extensions, beads, braiding hair, and styling tools typically cost $500-$2,000 to stock a new salon.
Buying Used
Save substantially by purchasing used salon chairs, stations, dryers, and other equipment from platforms like Facebook Marketplace, Craigslist, and eBay. Search locally first as you'll need to arrange to move. Make sure items are still in good condition.
Renting
Some specialty distributors offer equipment rental programs for new salons. This avoids large upfront investments in items like hydraulic chairs or inverted dryers. However, long-term costs are ultimately higher than buying. Use renting as a temporary option when starting out or for specialty tools rarely needed.
Leasing
Salon equipment leases allow entrepreneurs to pay small monthly fees over several years to own tools and furniture. While more expensive overall, leasing spreads upfront costs into predictable payments deducted from the salon's regular revenue.
11. Establish Your Brand Assets
Developing a strong brand identity is crucial for hair braiding salons to stand out and be remembered. Branding makes your business look polished and establishes credibility.
Get a Business Phone Number
Start by securing a professional business phone number from a service like RingCentral. Choose an easy-to-remember vanity number if available rather than a random digit. This gives customers an easy way to contact you.
Design a Logo
Create a logo that reflects your brand personality using a logo maker like Looka. Consider a lettermark featuring your business's initials or a clever icon representing braiding. This will appear across your website, signage, marketing materials, and more.
Print Business Cards
Order custom business cards from Vistaprint with your logo, salon name, phone number, email, social media handles, and address. Business cards enable networking, help convert consultations into clients, and simply make you look more professional. Always have some on hand.
Register a Domain Name
Before anything else, register your preferred domain name via Namecheap. Finding an available .com that matches your salon name lends legitimacy once you launch a website.
Design a Website
You can build a website yourself through user-friendly platforms like Wix. Or hire a freelancer skilled in web design from Fiverr if you need a site with advanced features and customization. A website allows customers to learn about your services, book appointments, contact you, and more.
12. Join Associations and Groups
Joining relevant local organizations and online communities provides invaluable connections as you build your braiding business. These associations help you learn more about popular tools, different hair types, and international braiding techniques as you start your own hair salon.
Local Association
Seek out local braiding associations like the Hair Braiding Academy which offers networking, training programs, vendor discounts, and advocacy for the profession. Attend association chapter events to meet fellow stylists and salon owners.
Local Meetups
Regularly participating in local meetups and trade shows is also crucial. Use sites like Meetup to find events focused on black-owned businesses, beauty entrepreneurs, and small business owners in your city. Exchange insights face-to-face with peers in the industry.
Facebook Groups
For an online community, join targeted Facebook groups like Braiders Associations which has over 15,000 members. The Braiders Braiding Braided Braids also provides a space to get feedback on braiding techniques and marketing ideas from stylists nationwide.
13. How to Market a Hair Braiding Business
Implementing ongoing marketing is essential for attracting new clients and growing your braiding salon.
Personal Networking
Leverage your network first. Offer discounts to friends and family to try your services and ask satisfied customers to endorse your work on social media or write online reviews. Word-of-mouth referrals from happy clients are marketing gold.
Digital Marketing
You should also focus on digital marketing to reach new audiences:
Run Google Ads targeting keywords like "braids near me" to get found locally in the search
Create Facebook and Instagram ads showcasing your best braiding styles
Start a TikTok account to share tutorials and behind-the-scenes business content
Produce a YouTube channel with braiding technique demos and vlogs
Write blog posts about hair care tips to boost SEO and attract visitors
Email marketing nurturing leads with promotions and service updates
Traditional Marketing
More traditional approaches can also aid visibility:
Print flyers and menus to have at your salon front desk
Distribute salon menus to local hotels and event planners for visitors
See if venues will let you put up posters or signs promoting the salon
Run SMS text marketing sending appointment reminders and promotions
Consider radio spots on local urban contemporary stations
Print direct mail postcards to households within a 5-mile radius
With some creativity and testing, an optimal mix of digital and traditional tactics will elevate your braiding brand and fill up your books with new appointments. Don't rely solely on word-of-mouth referrals. Be proactive with marketing outreach.
14. Focus on the Customer
Providing an exceptional customer service experience is pivotal for hair braiding salons to retain clients and drive referrals.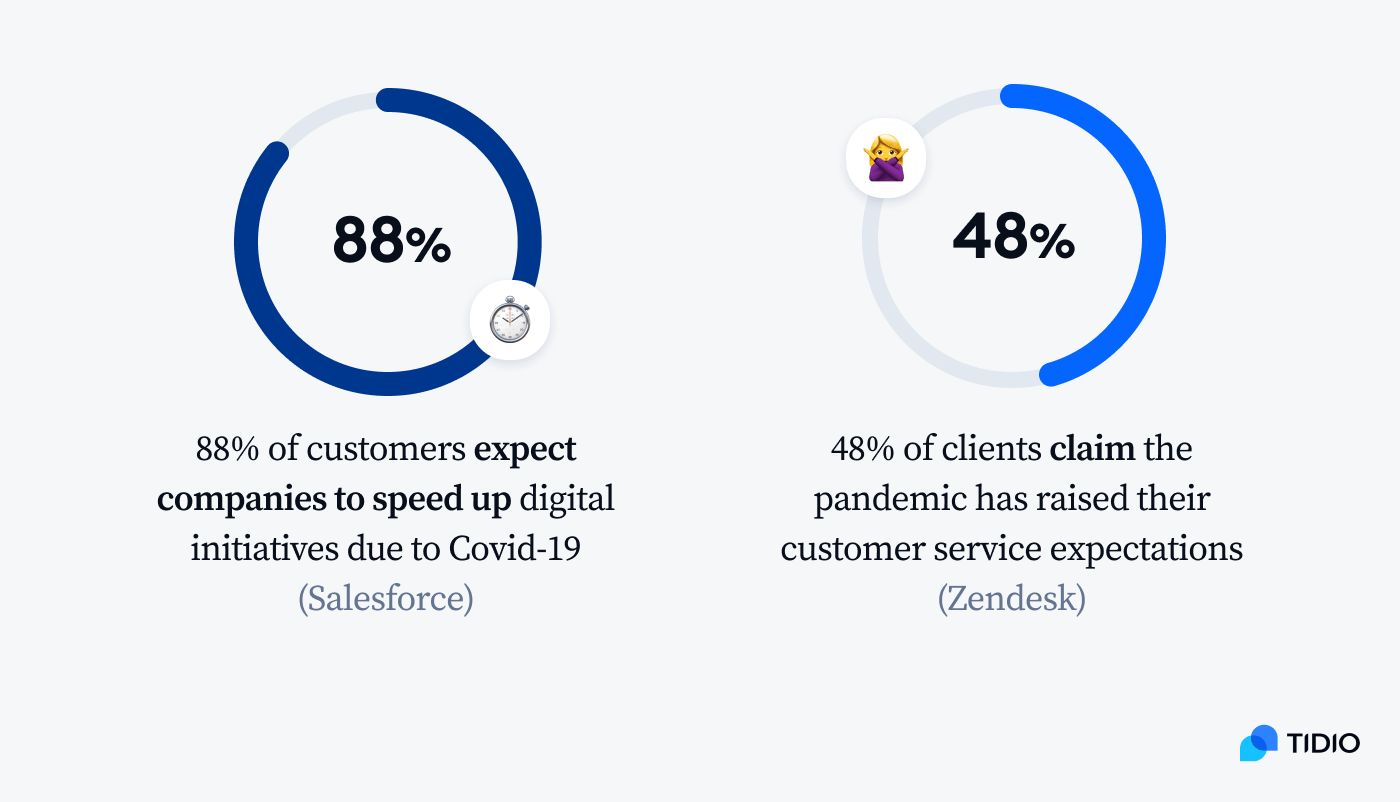 Here are some ways to increase customer focus in the hair braiding industry:
Be punctual for appointments, patient when handling requests, and proactive with follow-ups to see if they love their new style.
Pay attention to detail when greeting customers. Learn names, compliment a new outfit, and try to chat briefly to make personal connections.
Ask clients about any big events coming up to make recommendations suited for the occasion.
After appointments, email a feedback survey to better understand pain points and improve.
Follow up periodically even when they aren't booked to check-in.
Handwrite thank you notes after big services like weddings or graduations.
This thoughtful service lets clients know you truly care versus just seeing them as transactions. They'll be more loyal to your business and spread the word about your amazing service to friends. Referrals are the best marketing for braiding salons, so prioritize customer service excellence.