According to research from Grand View Research, the global false lash business market size was valued at USD 1.1 billion in 2020. It is expected to expand at a compound annual growth rate (CAGR) of 7.2% from 2021 to 2028, with eyelash extensions being one of the most popular services driving lash business industry growth.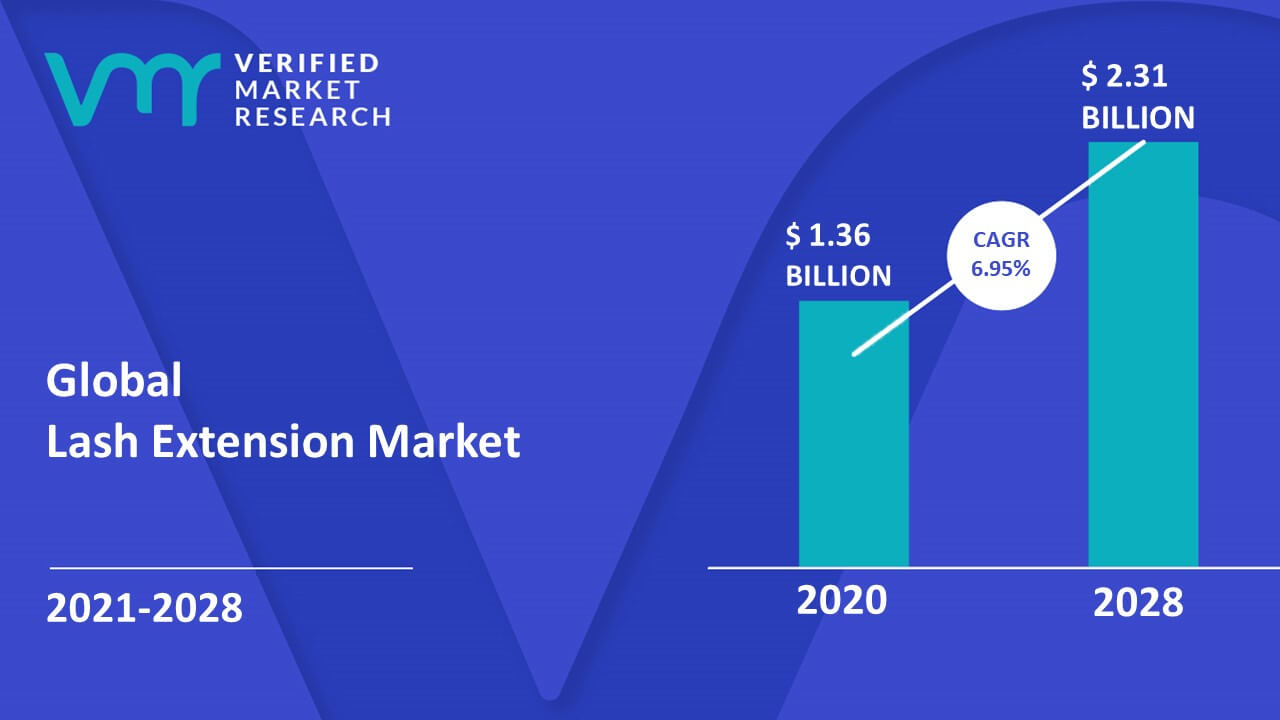 With more people seeking out lash extensions for special events, it's an ideal time for aspiring entrepreneurs to get involved. An eyelash extension company is an extremely rewarding small business to launch.
In this guide, we'll explain how to start a lash business. Topics covered include market research, competitive analysis, registering an EIN, obtaining business insurance, and more.
1. Conduct Pressure Washing Market Research
Market research is essential to starting your own lash business. It involves two types of research, primary and secondary. Primary lash business research is information you gather for yourself. This might involve calling nearby lash businesses or polling consumers online.
Secondary lash business research is research conducted by a third-party company. It might involve gathering statistics from a government website or scouring the internet for reviews of local competitors.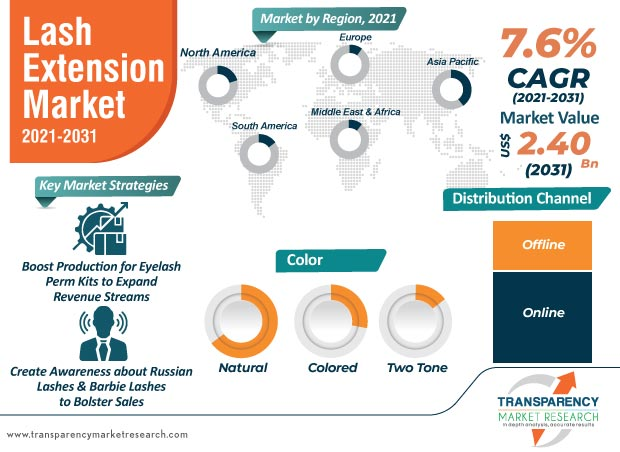 Market research tells you a lot about the eyelash business industry. From top services and eyelash extensions to market saturation in your area.
Here's some info on the U.S. lash business industry to add to your market research folder:
North America holds the largest share of the global false eyelash market. As reported by Persistence Market Research.
Women between 18-35 with higher disposable incomes are the primary customers.
Strategically choosing your location near affluent neighborhoods and commercial areas with salons, spas, and other beauty businesses can help drive traffic.
It's essential to invest in high-quality products and extensive training to build your reputation.
Popular eyelash services include classic lash extensions, volume lash extensions, and hybrid lash extensions.
These are just some of the details you might want to collect in your own lash business research.
2. Analyze the Competition
Thoroughly analyzing your competition is crucial when starting a lash business. This enables you to identify competitive advantages and strategic positions in the local market.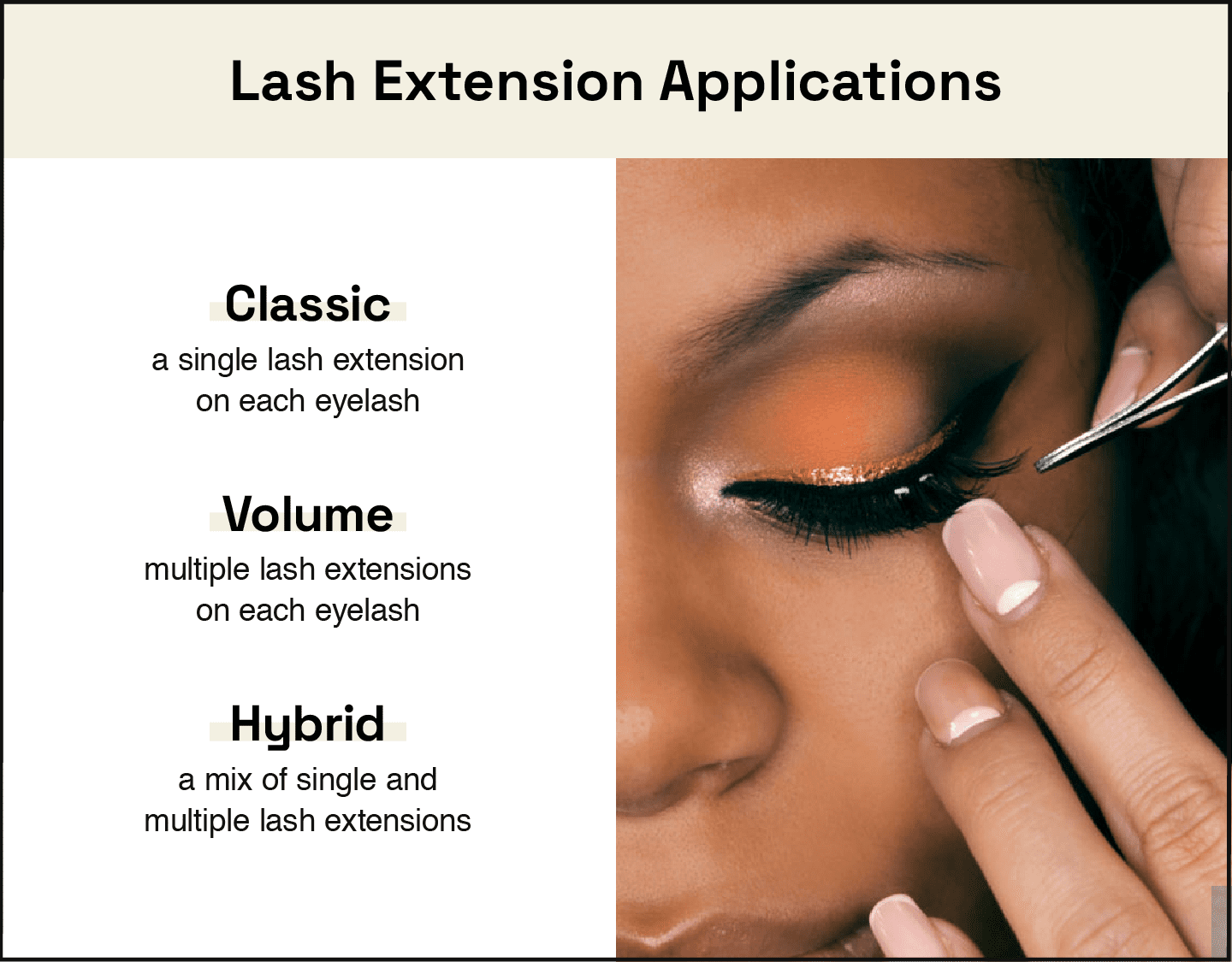 There are many ways to investigate lash business competitors in your area, including:
Search online directories and drive around your target location to identify other nearby eyelash salons.
Visit successful lash business websites and social media pages to evaluate services, pricing, reviews, and aesthetics.
Follow e-commerce brands like Lashify and Kiss on social media and sign up for their email lists to stay on top of product launches and promotions.
Monitor online reviews of eyelash business competitors on platforms like Yelp and Google to identify recurring feedback.
Check lash artist referrals on local business forums.
Ongoing competitive analysis lets you keep a pulse on industry trends. Stay educated on the lash extension business to meet industry standards and follow current trends.
3. Costs to Start a Pressure Washing Business
When launching your own lash business, there are a variety of start-up costs to consider. Initial investments typically range from $10,000 to $30,000, depending on the size and scope of your eyelash extension business space.
Startup Costs
Startup costs are any expenses you incur as you begin your lash business. Some common startup costs include:
Eyelash Extension Training: $600-$2000
Salon Space Rental or Purchase: $1500-$4000 per month
Salon Build Out and Design: $5,000-$15,000 depending on the customization
Lash Extensions and Supplies: $2000-$5000 for quality lash products like adhesives, lash extensions, removers, and under-eye pads
Lash Tools: $500-$1500 for proper tools like tweezers, applicators, curlers, scissors, and brushes
Licensing and Permits: $500-$2000 depending on your location
Ongoing Costs
Ongoing costs are any fees and expenses that go on through the life of your own lash business. Some ongoing costs might include:
Rent: $1500-$4000
Loan Repayment: $200-$500 per month depending on loan terms
Payroll: $3000 per month assuming 1 to 2 lash technicians on staff
Utilities: $300-$800 per month
Product Supplies: $500-$2000 per month
Insurance: $100-$300 monthly for business liability and worker's compensation insurance
Advertising: $500-$1500 per month
Credit Card Processing Fees: Approximately 2% to 4% of monthly revenue
Accounting & Legal: $200-$500
With the right business plan, the upfront and ongoing costs of an eyelash studio can be managed effectively.
4. Form a Business Entity
When starting an eyelash extension business, one of the first legal steps is choosing a business structure. The four main options are sole proprietorship, partnership, limited liability company (LLC), and a corporation.
Sole Proprietorship
A sole proprietorship is the simplest and most common structure for small eyelash extension businesses. There is little paperwork required to form one, making them quick and inexpensive to set up. Sole proprietors report business income and expenses on their tax returns, avoiding the double taxation of income that C corps and S corps face.
Partnership
Forming a general partnership splits ownership between two or more people. This allows for shared financial resources and skills when starting. Partners pay taxes on their percentage of income separately. The downside is unlimited personal liability, each partner can be held accountable for the actions of the other partners. Disagreements between partners can also cause major issues.
Limited Liability Company (LLC)
LLCs shield the owner's assets from any business liabilities, debts, lawsuits, or claims. Only the finances of the business itself are at risk. LLCs have flexible taxation options, although being taxed as an S Corp is typically most advantageous for service businesses like eyelash studios. This gains you liability protection while allowing income and losses to pass through to the owner's tax return.
Corporation
C corporations have the most complex compliance requirements, double taxation of profits, and less flexibility for small businesses. S corps are an option but still entail corporate taxes and stricter rules. A corporation entity isn't usually a good fit for an eyelash extension business.
5. Register Your Business For Taxes
A key legal step for a lash business is obtaining an Employer Identification Number (EIN) from the IRS. An EIN acts like a social security number for your business and is required for important tasks like:
Opening a bank account
Paying lash artists and other employees
Filing taxes
Thankfully, applying for an EIN is quick and free through the IRS website. Simply follow these steps:
Go to the IRS website.
Select "View Additional Types, Including Tax-Exempt and Governmental Organizations"
Choose "Sole Proprietorship" or your appropriate business structure
Enter your personal information and business details
Submit the online application
Receive your EIN immediately
The entire process can be completed in under 10 minutes. The EIN will be provided on-screen and via email after submitting the form.
If selling lash extensions and other products in your state, you'll also need to register for sales tax collection. This requires applying for a seller's permit with your state revenue or taxation department.
For example, in California, you would register with the California Department of Tax and Fee Administration for a seller's permit. The application form can be found here and completed online in about 15 minutes.
Having an EIN and sales tax permit lays the essential groundwork for legal business operations. Be sure to get these items sorted out early when starting your eyelash extension studio.
6. Setup Your Accounting
Proper accounting is crucial for any lash business. Implementing sound financial processes and working with an accountant protects you from IRS issues and penalties down the line.
Open a Business Bank Account
Start by separating personal and business finances. Have a dedicated business bank account and credit card solely for eyelash extension business expenses. Never co-mingle personal and business transactions.
Accounting Software
Begin using small business accounting software like QuickBooks. QuickBooks lets you automate tracking income and eyelash extension business expenses. Connect your business bank/credit card accounts so transactions seamlessly import into QuickBooks. Run payroll, create invoices, monitor cash flow, and generate financial reports with just a few clicks. This eliminates manual record-keeping and the errors that come with it.
Hire an Accountant
A qualified accountant provides oversight to ensure your books are clean and accurate. They can catch and correct any mistakes. Ongoing services like monthly reconciliation and bookkeeping assistance cost approximately $150 to $300 per month. However, this proactive accounting minimizes year-end tax preparation fees and audit risk.
Get a Business Credit Card
You should also open a dedicated business credit card in your LLC's name only. This further separates personal and business spending. Cards for new businesses have lower limits, generally $500 to $5,000. Interest rates are higher than personal cards but remain tax deductible.
7. Obtain Licenses and Permits
Before welcoming your first customers, it's imperative to have all the necessary licenses and permits. Check with the U.S. Small Business Administration for federal requirements. The SBA also has a local search tool for state and city permits.
At a minimum, you'll need a general business license to legally operate within your city or county. Fees are typically $25 to $100, depending on location. This license demonstrates you've registered your business's name and location with the local government.
Check with your city clerk's office to apply. The process can usually be completed quickly online after submitting a business license application and paying fees.
Additionally, your local municipality likely requires a zoning permit or home occupation license. These verify the physical location of your studio is properly zoned for commercial use. There are often restrictions on signage and minimum parking requirements as well.
Your state government also mandates particular health department licenses and regulations for personal care services like eyelash extensions.
For example, in Texas lash technicians are required to hold a Cosmetology Specialty License in Eyelash Extension Application through the Texas Department of Licensing and Regulation. Certification proves they completed a state-approved training program with infection control education.
The premises must also pass inspection and adhere to safety and sanitation rules. Stations must have specific disinfectants, covered waste bins, and adequate ventilation. Technicians need separate hand-washing facilities.
8. Get Business Insurance
Acquiring adequate business insurance is strongly advised when starting a lash business. Being underinsured leads to financial ruin if you're held liable for property damage, injuries, or other issues.
General liability insurance protects your business in the event a customer is injured while visiting your studio and decides to file a lawsuit. It covers both legal defense costs and any settlement amounts awarded – expenses that could otherwise bankrupt your company.
Other scenarios where lack of proper coverage could devastate your business include:
A fire destroys your studio and equipment due to faulty wiring. Without business property insurance, you'd have to fully fund rebuilding and re-purchasing everything lost.
You're sued for alleged copyright infringement over a photo used in your marketing materials. Paying steep legal fees out-of-pocket without intellectual property insurance could lead to insolvency.
A disgruntled customer accuses your business of libel after leaving a negative review. Lacking defamation insurance means covering these legal expenses yourself.
To get insured, first determine your coverage needs and liability risks. Connect with an insurance broker specializing in your industry. They will source quotes, compare plans, and provide guidance.
Use resources like CoverWallet to get fast online quotes. Expect costs of $500 to $2,000 annually depending on coverage limits and deductible amounts.
9. Create an Office Space
A dedicated office space is beneficial for managing the operational side of a lash business. An office lets you handle bookkeeping, marketing, hiring lash artists, product inventory, and other administrative tasks.
Home Office
A home office is the most convenient and affordable option in the early stages of your business. Convert a spare room into a basic workspace for under $1,000. This allows proximity for tasks like bookkeeping and social media management while getting started. However, home offices can present distractions and feel unprofessional for meetings.
Coworking Office
Coworking spaces like WeWork provide an upscale, collaborative environment to work when needed at a monthly cost of approximately $300-$800 per desk. Enjoy access to conference rooms, printing, high-speed internet, and networking events without a long-term lease. Use as a part-time supplemental workspace as your team expands.
Retail Office
If planning to sell eyelash extensions, or offer training for lash artists, in addition to lash services, consider a retain space. Purchase or lease a 500 to 1000-square-foot location. Build out a reception area, private offices, classroom space, and inventory storage for $2,000 to $5,000 upfront. Ongoing costs range from $1,500 to $4,000 monthly.
Commercial Office
For a large eyelash extension business, a traditional office building provides durable private offices and conference rooms. Expect monthly costs of $3,000 to $10,000 and upfront build-out expenses of $10,000 to $30,000. The right location also increases brand visibility and walk-in traffic.
10. Source Your Equipment
A new lash business requires quality equipment and supplies to provide exceptional service. Here are some options for sourcing what you need:
Buy New
Order essentials like lash extension products, salon furniture, ring lights, magnification loupes, and tool kits directly from top brands. Lash vendors like Nouveau Lashes, Lash Stuff, and Lavish Lashes sell professional-grade:
Adhesives
Extensions
Prep pads
Removers
Salon equipment retailers like BuySalonEquipment.com offer package deals on new stations, chairs, sterilizers, and implements for $5,000.
Buy Used
Search local online marketplaces like Facebook, Craigslist, and OfferUp for discounted secondhand items from other lash techs or salons that have closed. Disinfect thoroughly before use. Shop estate sales and consignment stores for vanities, seating, and decorative items to furnish your space affordably.
Rent
Consider renting specialized tools like autoclaves for sanitizing implements rather than purchasing outright. Rental fees range from $75 to $200 monthly. Arrange short-term equipment rentals for events and pop-ups. Rent loupes, lamps, and stations as needed when getting started.
Lease
Salon equipment companies offer 6 to 12-month leasing options at costs similar to renting. This enables you to use essential tools and furniture with low upfront costs and built-in maintenance/repairs. Credit approval is required.
11. Establish Your Brand Assets
Developing a strong brand identity is crucial to stand out in the eyelash extensions industry. Implementing these essential steps in your lash salon helps build brand recognition and trust with potential clients.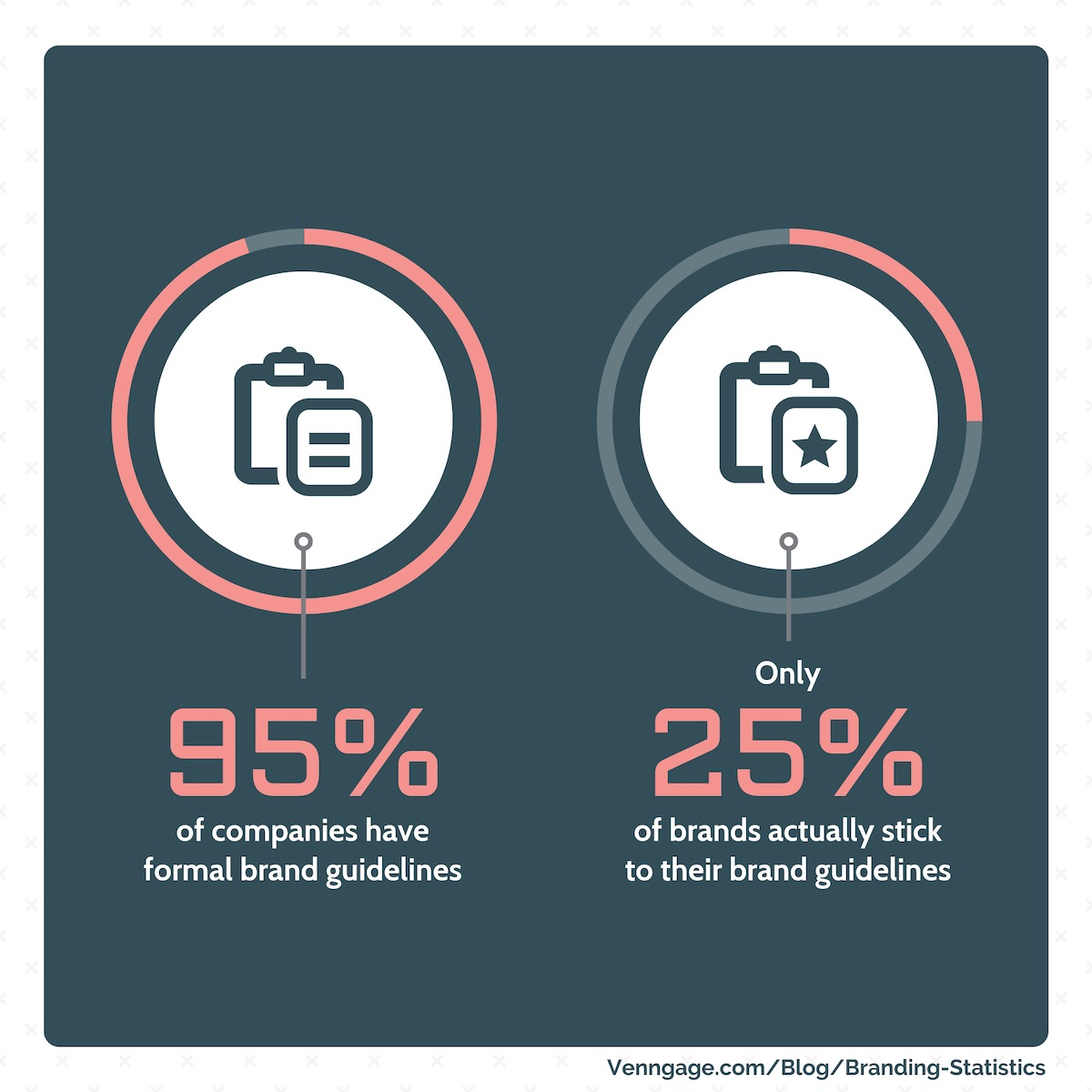 Get a Business Phone Number
Obtain a dedicated lash salon phone line using a service like RingCentral. Choose a local phone number clients can call to book appointments, inquire about services, and reach your team. This promotes professionalism and separates business operations from your cell phone.
Design a Logo
Create a logo and visual brand identity that represents your lash salon style and values. Consider an icon, monogram, or illustrative logo. Bold fonts and clean lines often work well for beauty brands. Use a logo maker like Looka to develop options quickly based on your name, location, or other attributes unique to your business.
Print Business Cards
Business cards are a must for networking, promotions, and enabling new client referrals. Cards can be designed to match your logo and ordered conveniently online through sites like Vistaprint. Always have cards on hand during appointments. Give stacks as part of welcome kits for new eyelash extension clients.
Buy a Domain Name
Your domain name should align closely with your eyelash extensions business name and branding as well. Aim for a .com URL that's short and easy to remember. Check availability by searching sites like Namecheap before registering your domain for $10 to $15 per year.
Build a Website
Having your website is expected to attract clients online. The DIY route using a user-friendly website builder like Wix allows you to launch a professional site in under an hour for less than $20 monthly. Add your logo, images, service details, booking widgets, and calls to action to get discovered locally. Alternatively, hiring a freelance web developer through Fiverr starts at around $500.
12. Join Associations and Groups
Joining relevant local organizations and online communities provides invaluable connections and growth when you start your own lash business. Here are some options to consider:
Local Associations
Industry associations like the Global Lash Association offer training events and conferences to keep skills sharp. Membership starts at around $100 per year for basic access to community forums, continuing education materials, and certified product discounts.
Local Meetups
Attend beauty business meetups and trade shows to connect in person with others in your field. Sites like Meetup make finding these local events simple. The investment of time pays off through mentorship, referrals, and insider knowledge.
Facebook Groups
For on-demand advice from lash pros across the world, join Facebook groups like Lash Tribe and Grow Your Own Lash Business. These groups enable crowdsourcing solutions to everyday business hurdles. Use search to find posts on the specific topics you need help with.
13. How to Market an Eyelash Business
Implementing an effective marketing strategy is essential to attract new clients. With so many options available, focus on a targeted mix of digital and traditional tactics.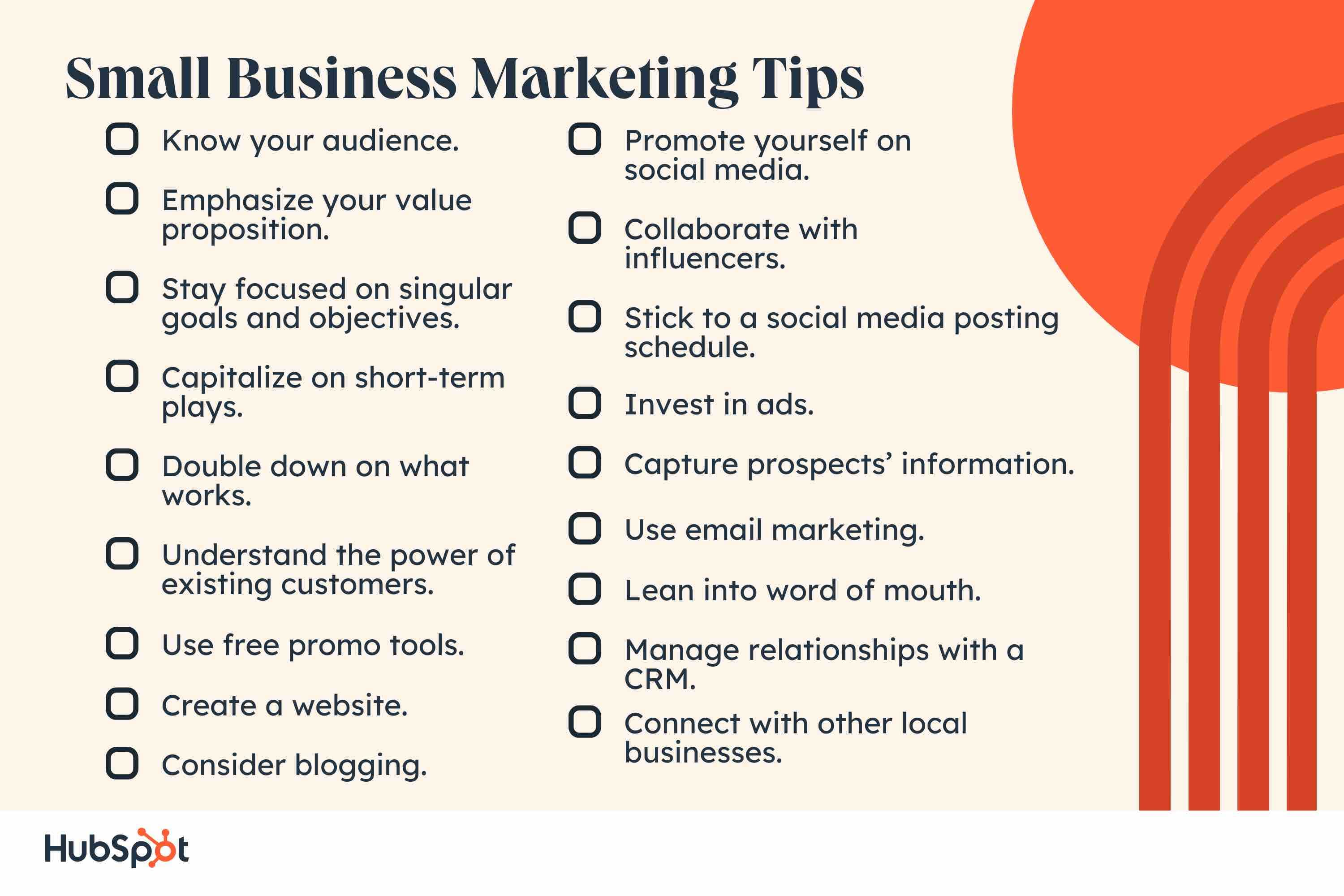 Friends and Family
Your current clients and personal network are your most valuable marketing assets starting. Satisfied customers who refer friends or leave positive online reviews enable organic growth through trust and word-of-mouth.
Make referral incentives like discount cards and complimentary services available to encourage happy clients to endorse your business within their social circles and community groups. This peer validation is more convincing than any advertisement.
Digital Marketing
For digital marketing, consider:
Search engine optimization to improve website visibility in local Google search results for terms like "eyelash extensions Dallas"
Google ads finely targeted to potential clients in your service area to drive website traffic
Facebook and Instagram ads showcasing your best before/after lash photos and promotions
TikTok for short videos demonstrating your application techniques and salon atmosphere
Email marketing to announce new services, promotions, and helpful beauty content to subscribers
Reviews and reputation management across all major platforms like Google and Yelp
A blog on your website with lash care tips, makeup trends, and related topics to attract and inform visitors
Traditional Marketing
Traditional tactics like:
Printed flyers and menus distributed at local businesses like hair salons and med spas
Direct mail postcards showcasing service offers to targeted demographics in your area
In-salon displays of products, photos, and promotions to capture the attention of existing customers
Radio ads on local stations describing services and specials in a memorable and fun way
Sponsoring local events related to beauty, weddings, proms, girls' night out, etc.
Partnering with wedding planners, photographers, and event spaces on packages
Learn what resonates best with your target audience and double down on those highly effective marketing channels.
14. Focus on the Customer
Exceptional customer service is crucial for any eyelash business. Focus on building personal relationships. Make them feel pampered from the moment they walk in until they admire their new lashes in the mirror.
Some ways to increase customer focus in your lash business include:
Follow up after their appointment to see how they're enjoying their lashes and ask for an online review.
Send a thoughtful email or handwritten note on special occasions like birthdays and anniversaries.
Turn complaints into opportunities to "wow" customers by refunding their money or offering complimentary services.
Satisfied clients who organically spread the word about your lash business are worth their weight in gold. Aim to convert every person who sits in your chair into a brand advocate and your lash artist journey will be a successful one.