The global jewelry market was valued at $348 billion in 2021 and is projected to reach $480 billion by 2027. Research And Markets The diamond jewelry business market will grow at a CAGR of 6% from 2022 to 2027. With demand for diamonds and fine jewelry steadily increasing, there's never been a better time to start a business in the glittering diamond industry.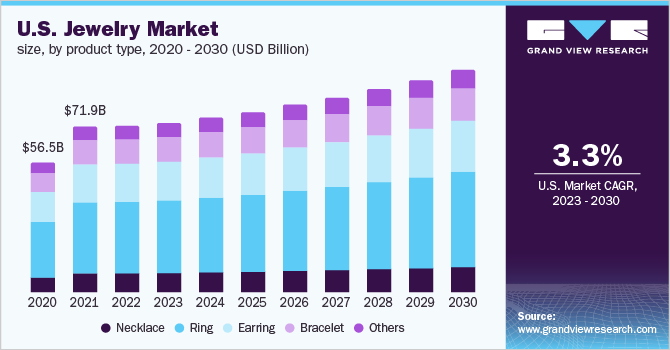 From boutique jewelry stores to online retailers, small business owners have many options to sell luxury goods. Building a successful diamond jewelry company requires dedication and hard work. This comprehensive guide covers key steps to help entrepreneurs learn how to start a diamond jewelry business.
Follow along to better understand market research, competitive analysis, registering an EIN, finding appropriate insurance, and other aspects of the diamond trading industry.
1. Conduct Diamond Jewelry Market Research
Market research is an essential element of every diamond jewelry business. It helps you pinpoint popular products, current market values, target market demographics, and supply chain options. It also provides valuable information for your business plan.
There are two types of market research, primary and secondary. Primary diamond business research is research you capture yourself. Secondary research is third-party research collected from diamond industry websites or other third-party marketing materials.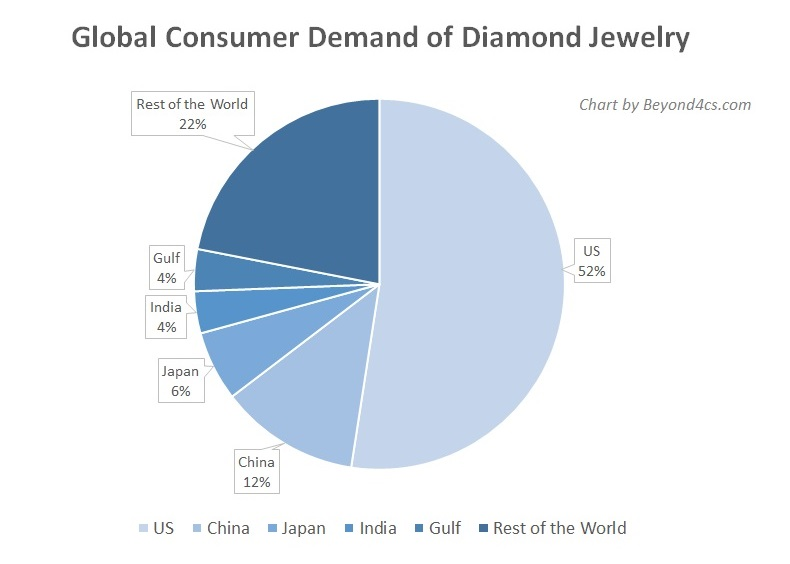 While millennials are the main target demographic for diamond jewelry, older generations still make up the majority of sales. Key factors for capitalizing on this billion-dollar diamond industry include:
Focusing on custom-designed pieces and personalized service to attract customers.
Catering to multiple demographics in your target audience, while emphasizing quality and craftsmanship.
Considering environmentally friendly and lab-grown diamond options.
Utilizing digital marketing and social media to reach millennials.
Maintaining competitive pricing, but emphasizing product value over discounts.
Determining the value of rough and polished diamonds.
With sound strategies tailored to today's consumers, the diamond business jewelry market presents an attractive opportunity. The combination of steady industry growth, fragmented competition, and changing consumer demands creates ideal conditions for a successful business.
2. Analyze the Diamond Business Competition
Carefully analyzing the competition is crucial when starting a diamond business. Competitive analysis tells you about local market saturation, jewelry industry trends, natural diamonds vs. manufactured diamonds, and other businesses that sell jewelry.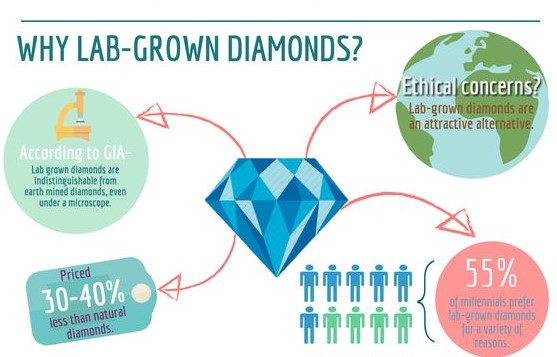 There are many ways to glean knowledge of your local diamond business competitors, including:
Visit competitor stores, and take notes on product offerings, prices, store layout, customer service, and overall branding.
Compiling competitor brochures and monitoring social media also helps assess promotional strategies.
Check competitor websites and see what pops up on the first page of Google results when searching "[city] diamond jewelry stores" and related keywords.
Analyze competitors' SEO strategies, which pages rank highest, online ad spend, and customer reviews. These provide ideas on how to attract customers digitally.
Set alerts for diamond jewelry competitors to see content that performs best and get real-time feedback from their customers.
Regularly analyzing competitors gives invaluable context to business decisions. It reveals gaps in the market, prime opportunities for growth, and areas where competitors fall short. With ongoing competitive research, diamond jewelry startups can continually refine strategies to stand out.
3. Costs to Start a Diamond Jewelry Business
When launching a diamond business, there are a variety of one-time start-up and ongoing costs to consider.
Start-up Costs
There are many early expenses as you start a diamond business, including:
Licenses & Permits – $300-$500
Store Layout & Design – $5,000-$15,000
Starting Inventory – $10,000-$50,000
Display Cases & Security – $2,000-$10,000
Tools & Jewelry Repair Equipment – $2,000-$5,000
Marketing & Branding – $1,000-$5,000
Total startup costs for a diamond business run between $20,000 and $100,000.
Ongoing Costs
Ongoing costs are any expenses you'll run into during the life of your jewelry business, such as:
Rent & Utilities – $2,000-$15,000
Staffing – $4,000
New Inventory – $5,000
Advertising – $500-$2,000
Accounting & Legal Fees – $1,000-$5,000
Insurance – $1,000-$4,000
By planning for these major start-ups and ongoing costs, new jewelry entrepreneurs can launch with a realistic business budget. Adjust estimates to suit your specific location and diamond business model.
4. Form a Legal Business Entity
When starting a diamond jewelry company, one of the first key decisions is choosing the right legal structure. The four main options are:
Sole Proprietorship
A sole proprietorship is the simplest and most common for small businesses. You operate as an individual, so there's no separate legal entity. This means an easy setup with minimal paperwork. However, you have unlimited personal liability for debts and lawsuits. Any business losses can impact personal assets. Sole proprietorships also appear less professional to customers.
Partnership
Forming a general partnership splits ownership between partners. This allows for combining resources and skills. Partnerships pass profits and losses through to owners' tax returns. The downside is joint and several liability – each partner is responsible if other partners can't pay debts. Disputes between partners can also dissolve the business.
Limited Liability Company (LLC)
Many diamond jewelry ventures choose to set up a limited liability company (LLC). This separates your assets from the business for liability protection. Only business assets are at risk in lawsuits. LLCs also allow more flexibility in ownership stakes compared to corporations. The operating agreement outlines financial rights, voting power, and profit distributions between members. LLCs combine pass-through taxation with liability protection but involve more legal paperwork to establish.
Corporation
Corporations have the most complex legal requirements but offer the strongest liability protection. Corporations can raise investment capital by issuing stock. They also provide flexibility to have different classes of shareholders and can continue operating perpetually beyond the owners. Corporations require regular shareholder meetings, directors, and corporate minutes.
5. Register Your Business For Taxes
One essential step for any U.S. business is obtaining an Employer Identification Number (EIN). This unique nine-digit number identifies your business to the IRS. It is required to open business bank accounts, apply for licenses, file taxes, and hire employees.
Fortunately, obtaining an EIN is quick and can be done online through the IRS website. Here is the step-by-step process:
Go to the IRS EIN Assistant page.
Choose your entity type. For a diamond jewelry LLC, select "View Additional Entity Types" then "Limited Liability Company."
Answer questions about your LLC. You'll need details like name, address, and LLC operating agreement.
When prompted, provide the responsible party's information such as name, SSN, and contact details.
Review your information and submit the EIN application.
Within minutes, you'll receive your EIN via email. Print and save this for your records.
You'll also need to contact your state revenue or taxation department to obtain a sales tax permit. This allows collecting sales tax from customers and remitting it to the state. Many states offer online registration for sales tax permits. Expect fees under $100 in most cases.
6. Setup Your Accounting
As a diamond jewelry entrepreneur, implementing solid accounting practices from day one is crucial. Precise bookkeeping and financial records help ensure legal compliance, accurate tax filings, and informed business decisions.
Accounting Software
Start by using accounting software like QuickBooks to track all transactions, generate invoices, manage inventory, and run financial reports. Automation saves significant time versus manual methods. Quickbooks seamlessly connects to bank and credit card accounts to import and categorize transactions. This gives up-to-date visibility into the financial health of your business.
Hire an Accounting
While software provides convenience, partnering with an accountant is still recommended. A qualified accountant provides an expert eye to ensure everything balances and catches any errors early. Expect to invest around $200 to $500 monthly for bookkeeping and reconciliation services.
Come tax season, your accountant can handle completing all the required IRS paperwork and filings. This may cost $1,000 to $3,000 annually but offers peace of mind at audit time. Keeping an accountant informed also helps make wise financial decisions in areas like inventory purchasing, staffing, expansion plans, and more.
Open a Business Bank Account
You should also be diligent in separating personal and business finances. Keep a dedicated business checking account and credit card solely for company expenditures. This delineates expenses and simplifies record keeping.
Apply for a Business Credit Card
As a new business, you can apply for a small business credit card even without an established company credit profile. Limits may start around $500 to $2000 based on your credit score. Use this card for all jewelry inventory purchases, marketing, software, legal fees, and other operational costs. This builds your business credit history. Keep detailed receipts and reconcile transactions in QuickBooks.
7. Obtain Licenses and Permits
Before opening your doors, it is crucial to research and obtain all required licenses and permits. Begin by visiting the U.S. Small Business Administration online. The SBA also has a local search tool for city and state permits.
Business License – Nearly all areas require a general business license to legally operate. Fees are generally $50 to $100 annually. The license certifies your business meets zoning, building, and fire codes. Display prominently.
Jeweler's Permit – Several states mandate a jeweler's permit or license for dealing in precious metals and gemstones. This helps combat jewelry theft. California, for example, requires a permit per the Business & Professions Code §17747. Expect fees of around $100 to $250 for 1 to 2 years.
Sales Tax Permit – If selling directly to consumers, a sales tax permit allows you to collect sales tax on transactions and remit to the state. Apply through your state revenue department. The fee is typically under $100.
Alarm Permit – If installing a security system, most cities require an alarm permit. This information is kept on file for responding to false alarms. Expect a small fee of around $25 to 50.
Fictitious Name Filing – If using a "Doing Business As" name that differs from your personal/company legal name, file a fictitious business name statement. This publishes your DBA name with the county clerk or state.
Sign Permit – For exterior store signage, obtain a permit from the local zoning/planning department. This ensures signs meet size, placement, and design regulations. A small fee of around $50 usually applies.
Additionally, check for any local permits related to jewelry making, equipment installation, building renovations, and fire safety. Your county or city website outlines requirements.
8. Get Business Insurance
Obtaining adequate business insurance is strongly advised when starting a diamond jewelry venture. Policies help safeguard your company's financial well-being in the event of unforeseen losses. Some key insurance products to consider, include:
Property insurance – Protects against damage/theft of inventory, equipment, furnishings, and electronics on the premises.
General liability insurance – Provides coverage if a customer is injured on site and sues or in the event your business damages property.
Business interruption insurance – Covers income losses if the shop must close temporarily due to damage from a covered event.
Without proper insurance, just one incident could derail your company. Imagine these scenarios:
A fire destroys your store and all inventory. No insurance leaves you with zero income and major debts.
A customer slips and breaks an arm in your store. Without liability coverage, you must pay their injury claim out of pocket.
Thieves smash your display cases and steal $50,000 in diamonds. You have no protection against the loss.
Going uninsured exposes your personal and business assets to substantial risk. Follow this process for coverage:
Research brokers like Business Insurance to compare plans and quotes.
Choose necessary coverages and desired claim limits. Get quotes from multiple providers.
Select a policy with premiums fitting your budget. Pay for a full 12 months upfront.
Provide all required documentation to the insurer such as your EIN, licenses, inventory lists, etc.
Complete any final paperwork and payment. Obtain proof of insurance.
With policies in place, diamond jewelry entrepreneurs can operate with greatly reduced financial risk if the unexpected strikes. Don't wait to get insured.
9. Create an Office Space
Having a dedicated office space provides numerous benefits for a budding diamond jewelry company. An office allows meeting with clients, handling administrative tasks, and separating work and home life.
Home Office
A basic home office is the most affordable option starting. Expect costs of $100 to $500 for a desk, chair, computer, phone, filing cabinet, and supplies. While convenient, working from home can be distracting and less professional for client meetings.
Coworking Office
For around $200 to $500 monthly, coworking spaces like WeWork provide amenities like conference rooms, printing, WiFi, lounge areas, and community events. This flexible shared office model allows scaling up or down as needed. Coworking spaces promote networking and can serve as a more polished meeting location.
Retail Office
Opening a small retail office next to your jewelry store allows you to meet clients on-site. Renting a 600 sq ft adjacent space would run about $1,000 to $1,500 monthly. This also provides room for jewelry repair workstations. The convenience for customers makes it worth considering.
Commercial Office
Leasing dedicated commercial office space offers the most professional setting but higher costs. Expect rents of $2,000 to $4,000 monthly for spaces sized around 1,500 to 3,000 sq ft. While expensive, the privacy and customization may merit the investment if securing high-end clients.
10. Source Your Equipment
Aspiring jewelry entrepreneurs need to outfit their workspace with the right tools and materials. Here are the top options for acquiring the necessary equipment:
Buy New
Buying New Specialty retailers like Rio Grande, Otto Frei, and Stuller offer brand-new jewelry-making and design equipment. Expect to invest $2,000 to $5,000 for basics like jeweler benches, ring mandrels, steam cleaners, grinding/polishing wheels, engraving machines, casting equipment, torches, and soldering tools. Buying new ensures optimal conditions.
Buy Used
Buying Used Purchasing gently used equipment can save substantially on costs. Try these sources:
Online marketplaces like Craigslist, Facebook Marketplace, eBay
Jewelry industry forums
Estate sales and auction houses
Classified ads in jewelry trade magazines
Thoroughly test any used equipment before purchasing. Expect to pay 40% to 60% less than new prices.
Rent
Renting Some specialty equipment like laser welders, 3D printers, and CAD software is expensive to buy but useful in short. Renting for certain jobs is cost-effective. Rental equipment companies like United Rentals offer flexible rates from $100 to $500/week. Just confirm rental insurance requirements.
Lease
Leasing Leasing through equipment financing companies allows spreading payments over 12 to 48 months. This preserves capital. Monthly lease rates vary based on equipment costs. Leasing modern equipment also ensures you aren't using outdated technology long-term.
11. Establish Your Brand Assets
Crafting a strong brand identity is crucial when launching a diamond jewelry company. A polished brand helps you stand out, connect with customers, and build recognition in the marketplace.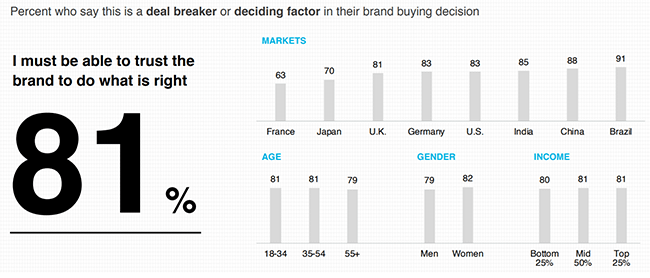 Get a Business Phone Number
Start by purchasing a unique business phone number through a provider like RingCentral. Choose a memorable vanity number if available, like "555-GEMS" rather than a generic digits-only phone number. This builds brand equity. Have the number ring both in your store (if applicable) and on your mobile device.
Design a Logo
Work with a graphic designer to create a sleek logo that represents your jewelry aesthetics. Services like Looka make logo creation fast and affordable. Consider a classic serif or script font with an elegant icon like a diamond, gemstone, or jewelry box. This glamorizes your brand.
Print Business Cards
Ensure all brand assets like business cards, packaging, catalogs, and store signage feature the logo prominently and use complementary colors, fonts, and styling. Order business cards from Vistaprint to network and market. Signage over your store's entrance and on storefront windows builds visibility.
Buy a Domain Name
Securing a domain name that matches your business name solidifies your brand online. Use Namecheap and aim for a .com address with your brand name or keywords like "RareGemsJewelry.com". Make it short and memorable.
Build a Website
Building out a website on platforms like Wix provides a hub for customers to browse inventory, learn about your story, and purchase items 24/7. Or you can hire a freelancer from Fiverr to develop a custom site. Include beautiful product imagery, stories behind unique designs, and clear sales/contact options.
12. Join Associations and Groups
Join relevant local associations, attend meetups, and participate in industry Facebook groups for invaluable connections. Starting a diamond industry jewelry company is easier with a supportive network.
Join Local Associations
Look to join associations like your local Jewelers Board of Trade chapter and American Gem Society affiliate organization. These trade groups offer networking, training, consumer referrals, and insider guidance. Membership fees are generally $300 to $600 annually.
Local Meetups
Attending national jewelry trade shows lets you exhibit your products and get product feedback. Local shows to consider are the New York Antique Jewelry & Watch Show, the Miami Beach Antique Show, and the Pasadena Bead and Design Show. Booth fees vary based on size and amenities. Use Meetup to find events in your area.
Facebook Groups
Facebook is a great untapped resource for free business support. Search Facebook for niche jewelry groups to join, such as:
Interacting in these communities provides visibility for your work and valuable insights from experienced jewelers.
13. How to Market a Diamond Jewelry Business
Implementing an effective marketing strategy is essential for any new diamond jewelry business. Gain visibility and attract customers with a mix of digital and traditional advertising. While referrals from your network provide an initial client base, you'll need to actively promote your brand to achieve sustainable growth.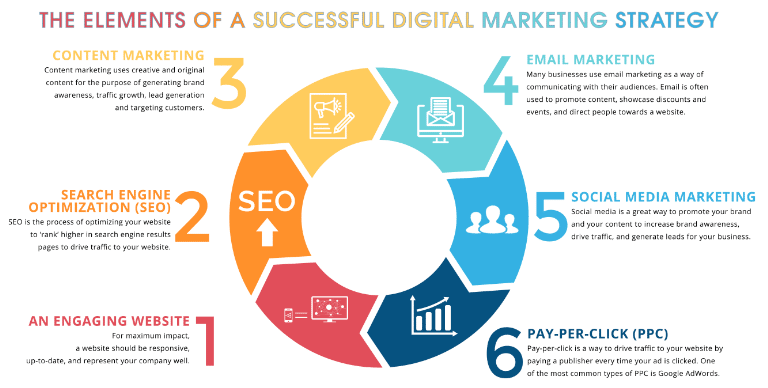 Digital Marketing
Leveraging digital marketing channels presents low-cost ways to reach local jewelry buyers at scale. Consider these approaches to your digital marketing strategy:
Google Ads – Target interested shoppers by bidding on relevant keywords like "custom wedding rings" and "diamond bracelets."
Facebook/Instagram Ads – Create eye-catching video/photo ads showcasing your jewelry designs and target demographics like engaged women.
Email Marketing – Collect emails to build a subscriber list for sending promotions, sneak peeks at new collections, and holiday offerings.
Blogging – Publish posts about jewelry care, styling tips, guiding how to buy diamonds, etc. to attract traffic.
YouTube Channel – Share behind-the-scenes videos showing your jewelry-making process from start to finish to build a connection with viewers.
Traditional Marketing
Some common traditional marketing methods include:
Storefront Displays – Create eye-catching window displays showing off your work. Offer new themes and designs monthly.
Lookbooks – Mail professionally printed catalogs with gorgeous product photography to existing clients.
Radio Spots – A rotating schedule of local radio ads can familiarize broader audiences with your brand.
Events – Host a store launch party or trunk show to meet potential customers face-to-face.
Above all, continually impress existing clients so they enthusiastically refer friends and family. Strong word-of-mouth will propel your brand and help your jewelry stand out from the competition.
14. Focus on the Customer
Providing exceptional customer service is crucial to a successful diamond jewelry business. Each client interaction represents an opportunity to create a lasting positive impression. Some ways to get ahead with your customers include:
Take extra time to educate first-time buyers on diamond quality, custom design options, and proper care for their new pieces.
Offer complimentary cleaning and inspection with each purchase so they know you stand behind your work.
Follow up via email or call to ensure complete satisfaction. Seek feedback on their purchasing experience to improve.
Offer personalized perks like complimentary gift packaging for their anniversary purchase.
Respond promptly and go above and beyond to make it right.
Train staff to be patient, attentive, and knowledgeable to forge meaningful relationships with clients.
Give customers what they need with an online store.
By making each customer feel valued, appreciated, and informed, your jewelry business can thrive on referrals and repeat sales. Dazzling designs may attract shoppers initially, but unforgettable service earns their loyalty for life.