The global jewelry market is booming. With a value of $256 billion in 2021, more consumers are looking for unique, custom-made items than ever before. From 2022 to 2030, the estimated compound annual growth rate is 8.25%, bringing the market up to a potential $512.27 billion by 2030.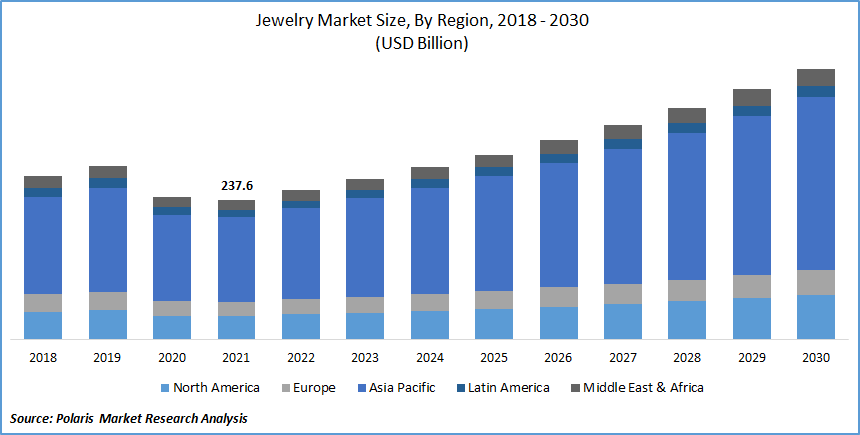 From delicate pendants to chunky statement pieces, handcrafted jewelry is on the rise. Whether you want to sell online, at craft fairs, or even open your store, starting a handmade jewelry business is an accessible way to make money from your passion.
In this guide, we'll discuss how to start a handmade jewelry business. Topics covered include market research, competitive analysis, registering an EIN, marketing, and more.
1. Conduct Handmade Jewelry Market Research
Market research is important when you own your own jewelry business. It provides important insights into the fine jewelry and fashion jewelry industry. There are two types of market research to invest in when selling jewelry online or in a store. These are primary and secondary research.
Primary research is jewelry industry information you research on your own. This might include polling locals about potential fine jewelry services, or jewelry designers they'd like to see in your shop.
Secondary research is information you find from third-party resources. You might check online online jewelry business websites for reviews, price guides, and service options.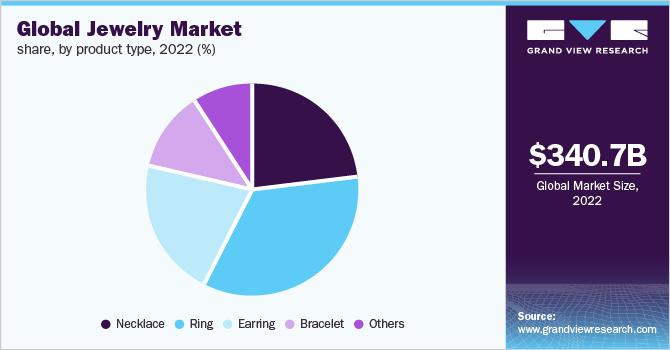 Some information you might glean from research as you start a jewelry business include:
The popularity of selling jewelry online: The growth of online marketplaces like Etsy and Shopify has enabled independent jewelry makers to easily access a global consumer base. Selling online eliminates expensive brick-and-mortar costs.
Potential success at local events: Opportunities exist at craft fairs, exhibits, specialty boutiques and even establishing your own local retail space. Location is less important in selling online, but targeting affluent areas can be advantageous for in-person sales.
Competition and market saturation: Competition exists from mass-produced and branded jewelry lines. You might find more competitors online than in your town.
Product and material trends: Specializing in certain materials (like gemstones or precious metals), designs, or occasions can establish your niche. Bridal jewelry, for instance, has dedicated consumers less sensitive to price.
Use market research to develop a thorough jewelry business plan, and determine the products and services you want to offer.
2. Analyze the Competition
To succeed in the handmade jewelry market, you need to understand your competitors. This applies to both local brick-and-mortar businesses and online sellers.
Some ways to find competitors and compare products include:
Research jewelry boutiques in your area to analyze pricing, products, branding, and marketing. Visit stores to see displays, merchandising, and customer service first-hand.
Review their social media and websites for images, messaging, SEO optimization, and reviews. Look for gaps or opportunities to differentiate.
For online competitors, search Etsy, eBay, and other handmade marketplaces using relevant keywords. Filter by your location and product categories.
Assess top sellers by favorited items, sales, and reviews. Examine their photo quality, product descriptions, shop branding, and customer engagement.
Sign up for their email lists to learn promotional tactics.
Look beyond direct competitors to jewelry brands.
Browse department stores, specialty chains, and mass merchants.
Search Google Shopping using terms like "handmade bracelet" or "artisan necklace" to find sellers advertising on Google. Note which ads show up for different keywords to inform your campaigns.
Use Google Trends and Google Keyword Planner to uncover rising searches and demand for specific jewelry products. This can reveal opportunities in your niche.
Running periodic competition audits like this helps you identify strengths and weaknesses in your market position. Maintain competitive intelligence over time to adapt to industry changes and new entrants.
3. Costs to Start a Handmade Jewelry Business
When launching a handmade jewelry business, startup costs vary widely depending on your goals. A basic at-home operation can be under $1,000 while opening a physical store with staff will require substantially more investment.
Let's break down the average costs of a successful business:
Start-up Costs
Jewelry making supplies – $300-$1000 to begin building inventory. Tools and equipment – $150-$500+ for basic tools like pliers, wire cutters, mandrels, etc.
Jewelry displays – $50-$300 for racks, busts, packaging.
Photography setup – $200-$500 for a quality camera, lighting, and editing software to photograph pieces.
Website – $50-$150 annually for domain registration, hosting fees, and template customization.
Branding – $50-$500+ for logo design, business cards, tags, and branded packaging.
Licensing and legal fees – $50-$500 for business license registration, sales tax permits, and filing fees.
Marketing assets – $50-$300 for initial digital and print marketing materials.
Retail space – Rent from $1,000-$4,000+ monthly depending on location and size.
Store buildout and renovations – $5,000-$100,000 depending on modifications needed.
Furniture and decor – $1,000-$10,000 for display cases, shelving, counters, lighting, etc.
Security system – $500-$5,000 for alarms, cameras, safes, etc.
Starting inventory – Budget $5,000-$20,000+ for initial jewelry and accessory stock.
Grand opening marketing – $1,000-$5,000 for advertising and promotions to attract early customers.
Ongoing Costs
Along with the traditional startup costs of a small business, there are ongoing costs to consider. An ongoing cost is any expense that continues as you sell jewelry.
Materials – $100 for beads, metals, stones, findings, and other components.
Website hosting/maintenance – $20-$100 depending on e-commerce plugins and customization needs.
Marketing and advertising – $50-$500 monthly for digital ads, promotions, exhibiting at shows, etc.
Insurance – $100-$300 for liability, property damage, workers comp, etc. if you have a physical store.
Utilities – $200-$500 monthly.
Bookkeeping – $100-$500 if using an accountant for tax preparation, payroll, etc.
Taxes – Quarterly sales tax payments, annual income tax filing. Set aside 15% to 30% of profits.
Licensing and memberships – $50-$300 annually.
Software – $50-$500 for website domain, email services, POS system, accounting software, etc.
With lean startup costs under $2,000, handmade jewelry can be an accessible micro business. Plan finances diligently to build a successful jewelry business.
4. Form a Legal Business Entity
When starting a handmade jewelry business, one of the first legal steps is choosing your business structure. The right entity can limit personal liability and provide tax advantages as you grow. The main options include:
Sole Proprietorship
This is the default for any unincorporated business owned by one person. It's easy and inexpensive to set up. You report profits on your tax return. However, you have unlimited personal liability for debts and lawsuits. Your assets can be seized if the business is sued. This makes a sole proprietorship risky as your jewelry business grows.
Partnership
A partnership involves two or more owners sharing management and liability. You file an annual partnership tax return, dividing profits among partners. However, each partner is personally liable for all partnership debts and legal disputes. Disagreements can also dissolve a partnership. This entity works best for small, closely aligned partners.
Limited Liability Company (LLC)
Forming an LLC offers personal liability protection while allowing pass-through taxation. You avoid double taxation on business income like a corporation. An LLC limits your exposure if the business is sued. You can operate as a single-member LLC or add partners over time. Startup costs are low. An LLC is the best choice for handmade jewelry businesses to limit risk as you scale up.
Corporation
Establishing a corporation creates a separate legal entity from the owner(s). "C corps" file corporate taxes. Owners only pay personal income tax on any disbursed profits. Corporations can sell stock and attract outside investment. However, the complex rules and double taxation of profits make a C corp unsuitable for most small jewelry businesses.
5. Register Your Business For Taxes
Once you form your business entity, the next vital legal step is getting an Employer Identification Number (EIN). This unique ID number helps identify your business for tax and reporting purposes.
An EIN is required if you:
Hire any employees
Open a business bank account
Apply for business licenses and permits
Obtaining an EIN is free and easy through the IRS website. You can apply online and get your EIN instantly. Simply follow these steps:
Go to the IRS EIN Assistant.
Select View Additional Types, Including Nonprofit/Tax-Exempt Organizations, and click Apply Online Now
Choose view Additional Types, Including Tax-Exempt Organizations
Select Sole Proprietorship as the type of legal structure
Enter your personal info and business details to complete the short application
Once you begin selling handmade jewelry, you must register with your state to collect any required sales tax. Submit sales tax permit applications through your state revenue or taxation department website. Fees are typically less than $100. Charging sales tax will be required if selling to customers in your home state.
6. Setup Your Accounting
Careful accounting right from the start is crucial for any handmade jewelry business. Keeping accurate financial records avoids major headaches and risks down the road with the IRS and creditors.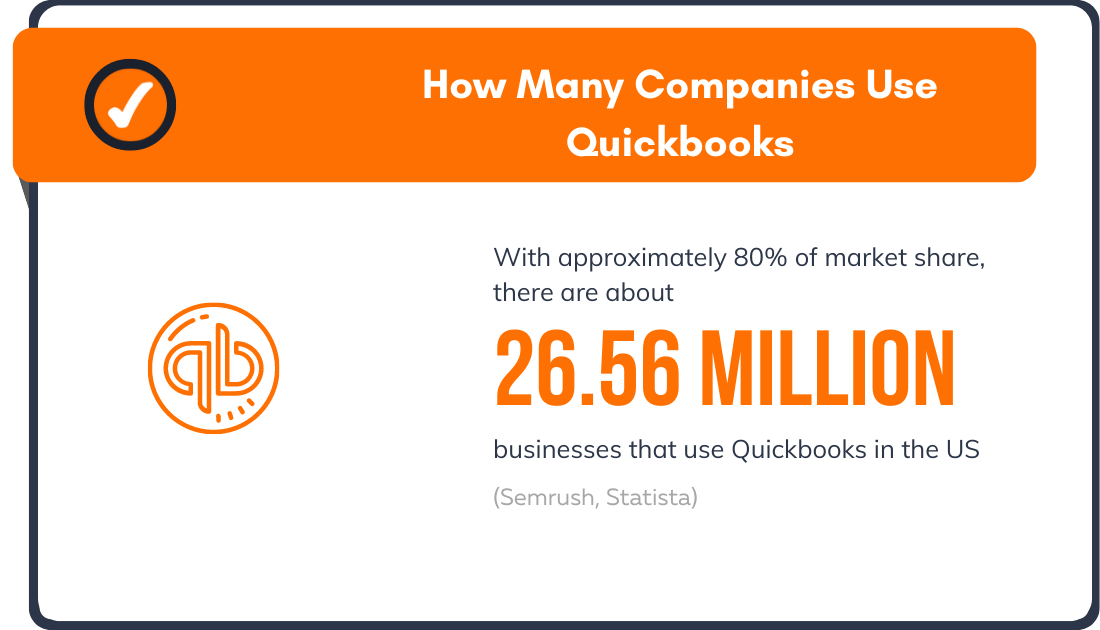 Accounting Software
Using small business accounting software like QuickBooks streamlines the process. QuickBooks integrates with your business bank accounts and credit cards to automatically track income, expenses, inventory, and taxes. The reports help you analyze profitability, manage cash flow, and prep taxes.
Hire an Accountant
It's wise to partner with an accountant as your jewelry business grows. A qualified accountant provides essential oversight of your finances all year. Typical services include:
Setting up your bookkeeping system and charts of accounts
Performing monthly reconciliations and bookkeeping
Preparing and filing quarterly sales tax returns
Compiling year-end financial statements
Filing annual tax returns
Expect to invest $200-$500 monthly for full bookkeeping services, or $1,000-$3,000+ annually if only using an accountant for fiscal year-end tax preparation and filing. Their expertise saves you money in the long run by maximizing deductions and avoiding costly IRS penalties.
Open a Business Bank Account
Keeping business and personal finances completely separate is also critical. Open a dedicated business checking account and get a business credit card solely for jewelry-related expenses.
Apply for a Business Credit Card
Business credit cards allow you to track expenditures easily. Banks determine credit limits based on your business revenue and assets, typically offering higher limits than personal cards. Apply through your bank or companies like American Express.
7. Obtain Licenses and Permits
Before selling any jewelry products or opening your doors, it's crucial to ensure you have secured the proper business licenses and permits. Check with the U.S. Small Business Administration for federal requirements. Run a search through the SBA for local state requirements.
Business License
Most cities and counties require a general business license to legally operate. Fees are usually under $100 annually. The application process helps regulate local businesses for zoning, building codes, etc. Ensure you are permitted for a jewelry manufacturing or retail business as applicable.
Seller's Permit
If selling jewelry at retail shows, pop-up shops, or your store, you need a seller's permit to collect state sales tax from customers. You will report and remit the tax revenue collected. The permit verifies you are approved to conduct retail sales.
8. Get Business Insurance
Insurance is highly recommended to protect your handmade jewelry company against unforeseen risks. Without adequate coverage, a single incident could destroy everything you've built.
Insuring your business safeguards against:
Property damage – This covers damage to your workshop, store, equipment, and inventory from perils like fires, storms, theft, and vandalism.
Product liability – Protects against customer injury lawsuits if a piece of jewelry you made caused harm due to a defect.
Employee injuries – Covers medical care and lost wages if an employee gets injured on the job.
Just a few examples where a lack of insurance could financially ruin an uninsured jewelry business:
A fire destroys your workshop and all jewelry/supplies. Repairing the space and replacing lost inventory could cost tens of thousands without coverage.
A customer has a severe skin reaction from prolonged contact with a metal in your jewelry, prompting legal action. You must pay their damages without liability protection.
An employee suffers a bad wrist injury requiring surgery from repetitive motion while assembling jewelry. You must pay their medical bills out of pocket.
Get quotes from multiple providers like The Hartford, Progressive, Allstate, and State Farm. Enlist an insurance agent to find the right policy with adequate limits. Expect to budget $500 to $5,000 annually depending on your operations.
The step-by-step process includes:
Research providers and connect with an agent.
Inventory your equipment and supplies to establish property values.
Discuss risks, employees, and operations to determine ideal coverage.
Get quotes for property, liability, commercial auto, workers comp, etc.
Select a policy and complete the application.
Pay your premium to activate coverage.
Don't put off securing adequate business insurance. It provides peace of mind knowing your handmade jewelry venture is protected as you scale up.
9. Create an Office Space
Having a dedicated office provides a professional workspace for essential business tasks when starting a handmade jewelry brand. An office allows you to:
Handle administrative work like bookkeeping, licensing, and inventory management.
Photograph and package completed jewelry pieces.
Conduct consultations with clients for custom designs or weddings.
Interview and onboard any employees or contractors.
Popular office setups include:
Home Office
Converting a spare room or basement into a home office costs little to nothing and allows close access to your tools and materials. Only suitable if you don't meet with clients regularly. Expect to invest in a desk, computer, phone, filing cabinets, and supplies.
Coworking Space
Affordable coworking spaces like WeWork provide amenities like WiFi, printing, conference rooms, kitchens, and community events with flexible month-to-month commitments. Ideal for meeting clients without lengthy commutes. Expect to pay $200 to $500 monthly for a dedicated desk.
Storefront
If launching a jewelry boutique, consider using part of your retail space as a private office for taking calls, handling paperwork, and storing records securely. This allows close oversight of daily operations but can distract from tasks. Budget extra rent for added space.
Commercial Office
Leasing dedicated office space provides room for your jewelry production and professional meeting space for clients. Useful once establishing a larger team. Average 500 sq ft office rent starts around $1,000 to $2,000 monthly.
10. Source Your Equipment
A handmade jewelry business relies on quality tools and materials to craft beautiful, unique designs. From metals and beads to pliers and soldering torches, you have options to acquire the necessary supplies new or used.
Buying New
For fresh, premium materials, shop online at specialty retailers like Rings & Things, Fire Mountain Gems, and Otto Frei. Locally, craft and bead stores offer convenience without shipping delays. Expect to spend $300 to $1,000 on initial inventory and tools like pliers, mandrels, hammers, etc.
Buying Used
Used equipment is often available at steep discounts of 50% or more. Check classified ads, auction sites, and community boards like Craigslist, Facebook Marketplace, and Nextdoor for deals on gently used jewelry tools. Flea markets and pawn shops are other sources.
Renting
Renting equipment allows you to use pro-grade tools without the upfront costs. Rent specialized machines like laser welders, casting equipment, or polishing and grinding tools only when needed. Expect prices from $50 to $500 weekly depending on the items.
Leasing
Leasing major jewelry equipment can make financial sense over buying outright. You pay a monthly fee over a fixed term (usually 2 to 5 years) then can purchase the equipment or return and upgrade. Leasing provides access to advanced tools while easing cash flow constraints.
11. Establish Your Brand Assets
Developing a strong brand is crucial as a jewelry designer. A polished visual identity and branding convey professionalism and quality. This helps attract and retain customers in a saturated jewelry sales market.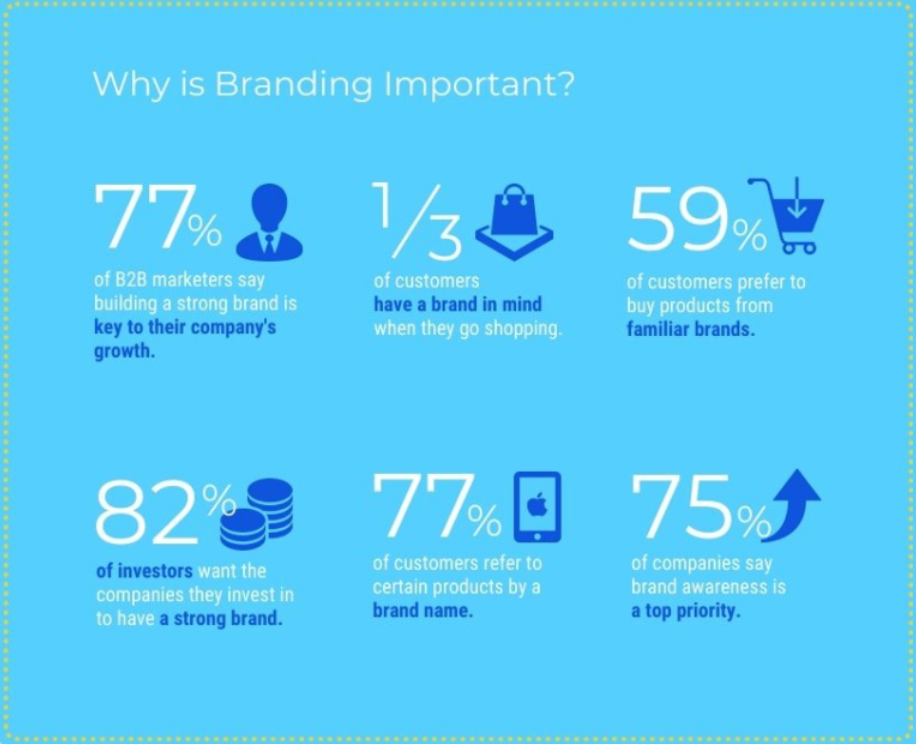 Getting a Business Phone Number
A dedicated business phone number lends legitimacy versus using a personal cell. Options like RingCentral provide call routing, voicemail, texting, analytics, and toll-free numbers to project the image of an established company. Expect to budget $25-$50 monthly.
Creating a Logo and Brand Assets
A logo encapsulates your brand. For handmade jewelry, consider an abstract mark or hand-drawn font to reflect artistry. Services like Looka make professional logos easy and affordable.
Ensure brand elements like fonts, colors, and designs are consistent across marketing materials, packaging, your website, and more. This boosts recognition.
Business Cards and Signage
Business cards enable networking, referrals, and professional first impressions. Signage draws shoppers into your store. Vistaprint offers affordable, quality printing on business cards, banners, decals, and displays with fast turnaround.
Give customers your card as a memorable keepsake and display signage at your booth or in your store.
Purchasing a Domain Name
Your domain is the URL for customers to find your website and brands you as the owner. A domain like YourBrandJewelry.com builds credibility. Use keywords relevant to "handmade jewelry" but avoid overly long or convoluted names. Sites like Namecheap make registration easy.
Building a Website
An online presence is a must through your website. Use a DIY site builder like Wix for an affordable, stylish site. Or hire a freelancer on Fiverr for a custom site if you have the budget. Promote your website on all materials to drive traffic.
12. Join Associations and Groups
Networking with fellow jewelers and craftspeople accelerates your growth and development in the handmade jewelry space. Tapping into collective knowledge helps you avoid pitfalls and capitalize on opportunities.
Local Associations
Joining your local Jewelers Board of Trade or Guild brings you into a community of experienced jewelers. Attend mixers to get feedback on designs and gain referrals. Expect dues of around $100 to $300 annually. Check out Jewelers of America and Jewelry Trade Associations to get started.
Local Events
Attending craft fairs, markets, and jewelry shows exposes you to customers and other makers. Chat with vendors and gather display tips. Use sites like Meetup to find upcoming events near you.
Facebook Groups
Facebook communities let you crowdsource advice anytime. Post questions and get feedback from thousands of fellow jewelers globally. Helpful groups include Handmade Jewelry Makers and Let's Make Professional Jewelry.
13. How to Market a Handmade Jewelry Business
Marketing is imperative for any handmade jewelry brand to attract customers and drive sales. With so many competing jewelers, you must promote your unique designs and artistry consistently to stand out.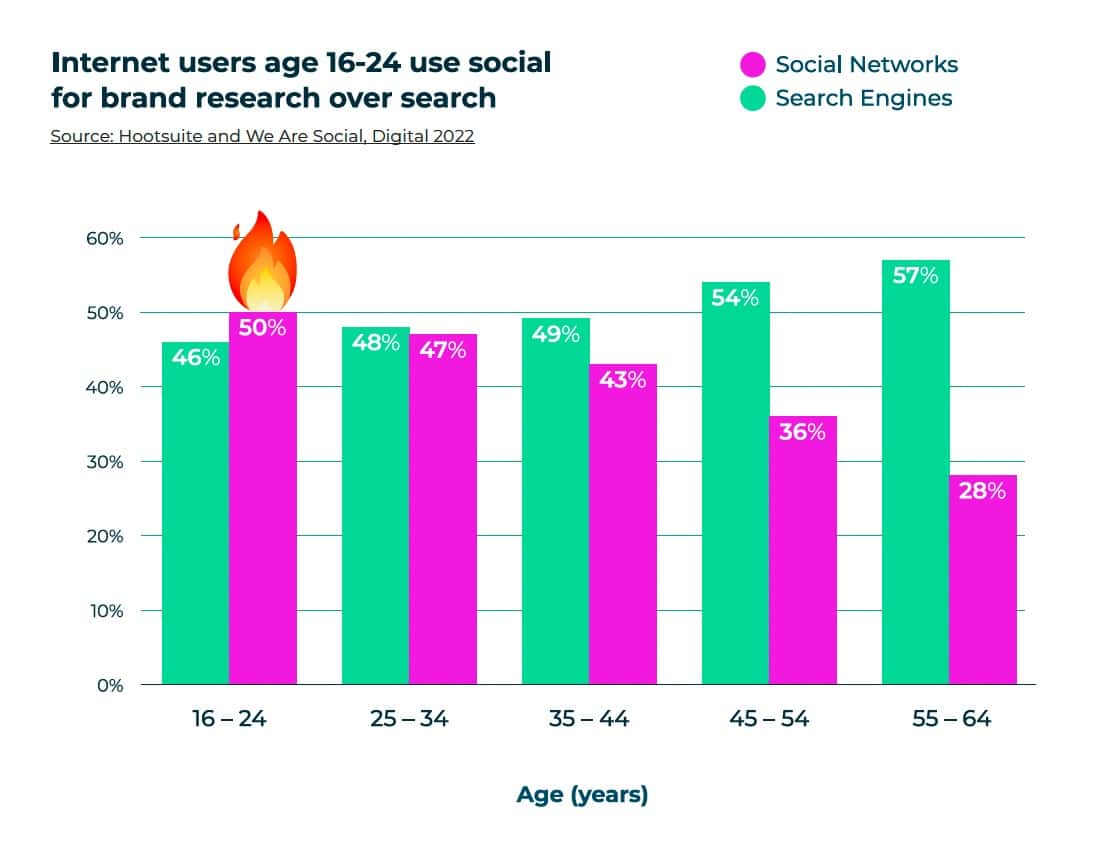 Friends and Family
Leverage your network first. Existing connections trust you and want to support your new venture. Offer discounts to friends and family to get early reviews and referrals.
Digital Marketing
Digital marketing makes up a huge part of the jewelry-making industry ads. If you have your own online store, marketing your jewelry line digitally becomes more important. Here are some ways to advertise your jewelry store online.
Start Google Ads campaigns to get your jewelry seen by buyers searching relevant keywords like "custom rings".
Run targeted Facebook and Instagram ads to reach potential customers by demographics and interests.
Build an email list to promote new arrivals and offers through a provider like MailChimp.
Publish blog posts about your designs and jewelry-making process to boost SEO.
Sell on Etsy and other handmade marketplaces to exponentially expand your audience.
Post eye-catching photos showcasing your pieces on social media.
Traditional Marketing
Along with digital advertising, there are traditional methods to make your jewelry line stand out. Let's look at common traditional jewelry store advertising methods.
Design brochures, postcards, and other collateral to distribute locally and at events.
Display your cards and flyers in nearby boutiques, salons, cafes, venues, etc.
Take out print ads in local wedding magazines or art publications.
Sponsor community events related to art, weddings, women's groups, etc.
Host trunk shows and jewelry parties to get direct sales.
Don't rely solely on word-of-mouth – execute both digital campaigns to reach customers online and targeted local marketing to build visibility. A blended approach makes the most of your marketing dollars and helps sustain a growing jewelry business.
14. Focus on the Customer
Providing exceptional customer service is crucial for any handmade jewelry brand to nurture loyalty and gain referrals. Take extra care to delight your clients, and they'll recommend you to friends for years to come. Here are some tips to increase customer focus in your own jewelry business.
Guide each buyer through a collaborative design process.
Be patient addressing their vision, concerns, and modifications until the piece is perfect.
Handwrite a thank you note with completed orders, showing you value their business.
Follow up post-purchase to ensure satisfaction.
If any defect arises, remedy the situation quickly and apologetically.
Use negative feedback to improve.
Respond to reviews explaining implemented changes.
When clients rave about receiving meticulous care and feeling heard, they become brand advocates. Word travels fast among social circles that you treat customers like treasured partners in bringing jewelry dreams to life.