The global trucking market reached a $2.2 trillion value in 2022. Projections show a potential compound annual growth rate (CAGR) of 5.4% from 2022 to 2030. This will bring the market to a whopping $3.4 trillion by 2030.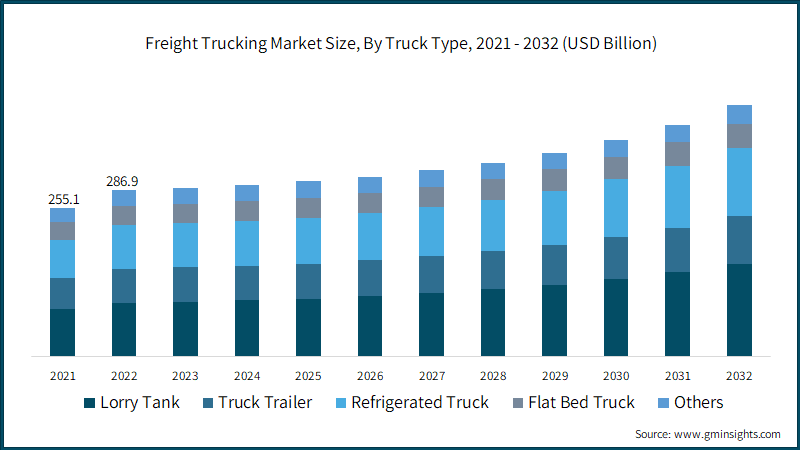 Will such staggering growth in the hotshot trucking market, it pays to get in on the ground floor. Opening a new hotshot trucking business takes a strong business plan, a solid team of hotshot drivers, and all the necessary equipment.
In this comprehensive guide, we'll discuss how to start a hot shot trucking business. Topics include market research, competitive analysis, branding, marketing, registering your EIN, and more.
1. Conduct Hot Shot Trucking Market Research
To grow a successful hot shot trucking business, you need to invest in some thorough market research. There are two types of hotshot trucking market research, primary and secondary.
Primary research requires some leg work. This is information you gather yourself. Secondary research is information collected by a third party, like a government statistics website. Both are required to create a realistic business plan.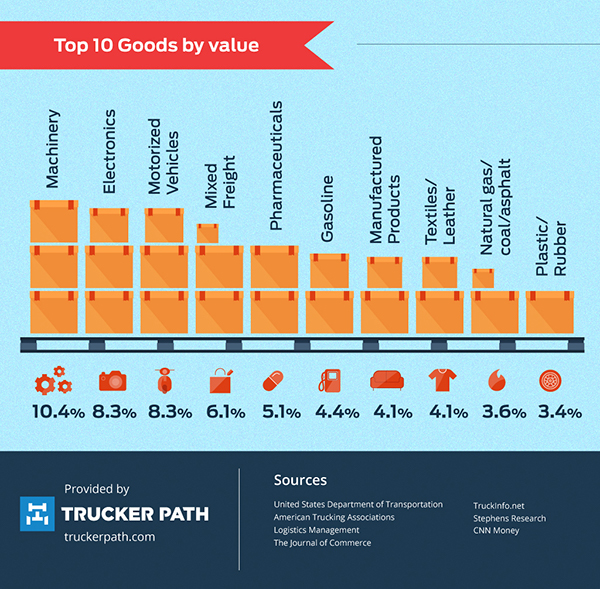 Hotshot demand is being driven by the boom in e-commerce and last-mile delivery. Online sales are rising 15% per year, forcing retailers to expedite shipping times. The hot shot trucking industry fills the gap for carriers handling long hauls. The pandemic accelerated e-commerce growth as consumers shifted to online shopping.
Tight trucking capacity also boosts hot shot demand. The American Trucking Association estimates the current driver shortage exceeds 80,000 and will double by 2030 as drivers retire. This limits trucking supply amid rising volumes. Shippers increasingly rely on hotshots to meet deadlines.
Owner-operators make up over 90% of hot shot trucking companies. The sector is attractive for entrepreneurs due to low barriers to entry. Startup costs range from $20,000 to $100,000 for purchasing and registering a truck. Profit margins can surpass 30% as owners avoid the overhead of larger fleets.
2. Analyze the Competition
Thoroughly analyzing your competition is crucial when launching a hot shot business. This gives insight into prevailing rates, service gaps, marketing tactics, and optimization methods. Some ways to investigate local competitors include:
Search business directories and visit truck stops to identify area hotshot companies.
Gather brochures and materials to analyze services offered, rates, fleet size, and marketing messaging.
Reach out posing as a customer to assess responsiveness and quotes.
Monitor sites like Hotshot Carrier to see services listed by local competitors.
Use SimilarWeb and Alexa.com to gauge competitors' website traffic sources, volumes, and visitor demographics.
Regularly search industry hashtags on social media to analyze competitors' follower engagement and branded content.
Competitor analysis guides your rates, service claims, and differentiation strategy. Ongoing monitoring also keeps your finger on the pulse of market shifts and competitor tactics.
3. Costs to Start a Hot Shot Trucking Business
When starting a hot shot company, your initial costs focus on purchasing and registering trucks, obtaining required licenses, and covering basic overheads. Ongoing costs include gathering new supplies like load boards and bumper pull trailers, paying monthly and annual costs, and paying hot shot truck drivers.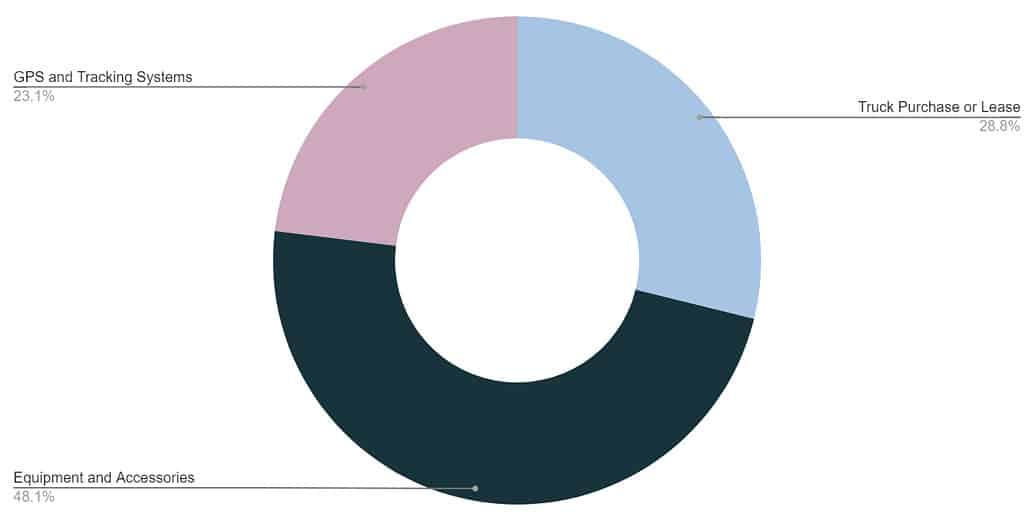 Startup Costs:
Startup costs are any fees you encounter to get your hotshot trucking business off the ground. This includes hiring hotshot drivers, buying equipment, and renting an office. Here's a more thorough breakdown of early expenses:
Truck Purchase – $20,000 to $75,000 (Used hot shot trucks average $20,000 to $40,000)
Registration/Insurance – $5,000 to $10,000
Register your truck with the DMV and obtain a USDOT number – $1,000 to $3,000
Liability insurance – $4,000 to $7,000 annually.
Website – $500 to $2,500
Office Equipment – $500 to $1,500
Commercial driver's license renewals: $3,000 to $10,000
General Overhead – $1,000 to $2,000
Your total startup costs for a hot shot trucking business will run between $27,000 to $92,000.
Ongoing Costs
Ongoing hot shot trucking costs are expenses encountered throughout the life of your business. Common costs include:
Insurance – $4,000 to $8,000 annually
Expect to budget $350 to $650 monthly
Maintenance – $5,000 to $15,000 annually
Routine maintenance averages $.20 to $.40 per mile
Fuel – $15,000 to $60,000 annual
With today's diesel prices, plan for $.90 to $1.25 per mile in fuel costs
Accounting – $1,000 to $6,000 annually
Towing Package – $2,500 to $5,000 annual
Join an emergency roadside and towing service like AAA – $2,500 annually
The key is tracking all expenses closely to accurately gauge profitability. A realistic hot shot trucking business plan will help you develop a budget.
4. Form a Legal Business Entity
When starting a hot shot business, the legal structure you choose impacts taxes, liability, and ease of formation. The main options are sole proprietorship, partnership, LLC, and corporation. Let's compare the pros and cons of each for a hot shot operation:
Sole Proprietorship
A sole proprietorship is the simplest and cheapest entity, requiring only registration of a DBA. However, the owner is personally liable for all business debts and claims. This exposes your assets to risk, making a sole proprietorship inadvisable for hot shot trucking.
Partnership
A partnership splits liability and decision-making between co-owners through a partnership agreement. However, it offers limited liability protection. The downside is partners are jointly and severally liable for each other's actions. This risk also makes a partnership unsuitable for hotshots.
Limited Liability Company (LLC)
Forming an LLC provides liability protection by separating your assets from the company. It limits legal exposure from accidents, claims, and debts to the LLC's assets. An LLC only requires a simple operating agreement and costs $50 to $500 to establish. For these reasons, an LLC is typically the best fit for a hot shot business.
Corporation
A corporation protects owners' assets and simplifies adding investors. However, incorporation has high setup costs starting at around $1,000. Corporations also face double taxation on profits and burdensome record keeping. This complexity makes a corporation excessive for most hot-shot startups.
5. Register Your Business For Taxes
One key legal task when forming your hot shot LLC is obtaining an Employer Identification Number (EIN) from the IRS. This establishes your business identity and is required even if you don't have employees.
The EIN acts like a social security number for your business. It's used to open business bank accounts, apply for licenses, file taxes, and complete other compliance processes.
You can easily apply online for an EIN through the IRS website. The online application takes less than 10 minutes to complete. You'll need your LLC's legal name, address, and ownership structure handy.
To apply:
Go to the EIN online application page above. Select "View Additional Types" and then "LLC" as the LLC type.
Choose the "Sole Member LLC" or "Multi-member LLC" option to reflect your ownership structure.
Fill in the online form with your LLC's legal name and mailing address.
Print the confirmation page after submitting as this contains your new EIN.
You'll also need to register for sales tax collection through your state revenue department if hauling locally. The sales tax registration is tied to your EIN. This allows you to properly collect and remit any sales taxes charged to customers.
With an EIN and sales tax ID, you'll meet key compliance obligations as an official LLC. This keeps your business legit in the eyes of regulators, suppliers, and customers.
6. Setup Your Accounting
Meticulous accounting is crucial for hot shot business success and IRS compliance.
Accounting Software
Accounting software connects to your business bank accounts and credit cards, syncing transactions automatically. Investing in tools like QuickBooks provides automation for tasks like invoicing, reporting, managing hot shot loads, and reconciling accounts.
Hire an Accountant
Outsourcing to an accountant adds high-level oversight for the health of your finances. Typical services include:
Bookkeeping – recording income/expenses, categorizing transactions, reconciling accounts
Payroll – calculating driver/employee compensation, withholding taxes
Advisory – analyzing profitability by route, providing tax planning tips
Tax Prep – filing quarterly returns, annual income taxes
Expect to invest around $200 to $400 monthly for full outsourced accounting. For ad-hoc help, most accountants charge $100 to $150 per hour.
Open a Business Bank Account and Credit Card
Open a dedicated business bank account and credit card for company purposes. This simplifies categorizing transactions and provides transparency in the event of an audit.
Apply for business credit cards using your LLC's legal information and EIN. Issuers determine limits based on your LLC's financial data, typically starting around $5,000.
7. Obtain Licenses and Permits
Before hauling your first load, ensure your hot shot business obtains all required federal and state credentials. Operating without proper licenses opens the door to hefty fines or truck impoundment.
Check with the U.S. Small Business Administration for federal requirements. Use the SBA online search tool for local permit requirements.
Register for a USDOT Number which acts as your business ID with the FMCSA. This is required for any commercial vehicle traveling between states or exceeding 10,000 lbs.
Your hot shot business also needs Motor Carrier Authority (MC number) from the FMCSA for hauling interstate loads. This requires Form OP-1 and costs $300. Allow 2 to 3 weeks for processing.
The International Fuel Tax Agreement (IFTA) decal allows you to file consolidated fuel taxes between states rather than acquiring decals for each state you operate in. IFTA registration costs around $10.
The Unified Carrier Registration provides collective registration with 41 participating states. It covers your intrastate authority and costs around $60 annually.
Your hot shot drivers require a Commercial Driver's License. CDL qualifications and testing rules vary by state. Most issue Class A or B CDLs for hot shot operators.
If hauling oversized or overweight loads, obtain special haul permits for each state traveled through. Permits range from $20 to $1,000 depending on load factors.
8. Get Business Insurance
Carrying adequate insurance is essential to your hot shot trucking business from financial ruin. Without proper policies, a single accident, injury, or lawsuit can irreparably damage your company's finances and assets.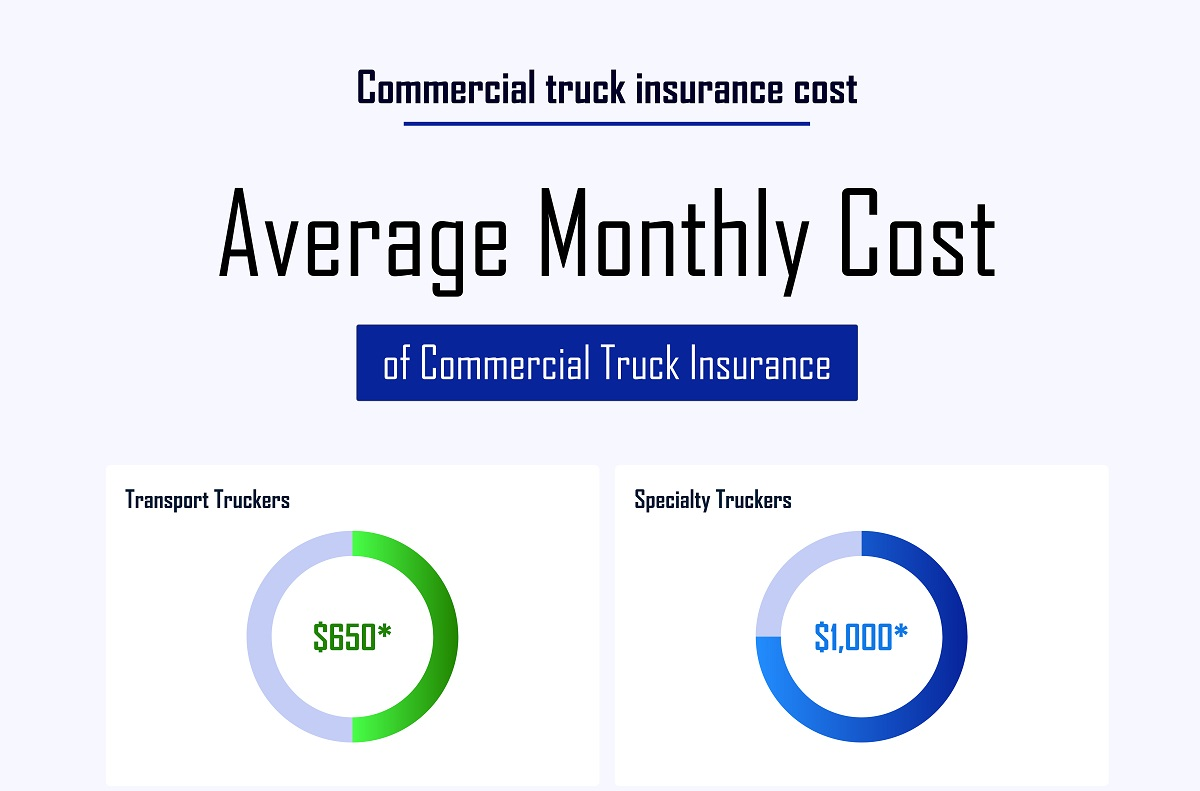 If an uninsured driver causes a crash, the business could face six-figure settlement demands. Similarly, a workplace injury requiring back surgery and extended rehab could demolish your savings without workers' comp. Even a minor customer lawsuit over late delivery could still incur tens of thousands in legal fees.
The right insurance reduces these exposures by transferring risk. It provides a safety net to keep your company viable if a catastrophe strikes. Typical hot shot policies include:
Commercial Auto Liability – Protects from bodily injury, property damage, and uninsured motorist claims. Policy limits often start at $1 million.
Cargo Coverage – Reimburses for damage, loss, or theft of freight up to declared value limits.
Worker's Compensation – Covers lost wages, medical bills, and rehabilitation for injured employees. Required in most states.
General Liability – Defends against claims of bodily injury or property damage on business premises or due to business operations.
The application process involves submitting details on your drivers, trucks, routes, and revenue. Carriers like Travelers and The Hartford offer commercial policies tailored for a hotshot trucking business.
9. Create an Office Space
Having a professional office space provides your hot shot business with a centralized home base for meetings, administration, and storage. The ideal option depends on your location, budget, and operations.
Home Office
Using a spare bedroom or basement for your in-home office minimizes costs. Expect around $100 to $500 for basic furnishings and supplies. However, working from home can blur work-life boundaries and lack visibility or growth flexibility.
Coworking Space
Shared coworking spaces like WeWork offer affordable office rentals starting around $300 monthly. You gain amenities like meeting rooms, office equipment, WiFi, and networking with other entrepreneurs. Downsides include distractions and lack of privacy.
Commercial Office
Leasing dedicated office space provides security, customization, signage visibility, and room for team growth. Average small office rentals range from $1,000 to $1,500 monthly. Extensive build-outs can require long lease terms and moving hassles down the road.
Virtual Office
A virtual office gives you a professional business address, call answering, and mail receipt services without physical office costs. Plans start around $99 monthly. However, you lose in-person meeting facilities.
Truck Garage
Some hotshot owners prefer basing their entire operation out of an attached truck garage space. This enables convenient maintenance while providing roughly 500 to 1,500 square feet for tools, inventory, and workspace. Expect rents around $700 to $1,500 monthly.
10. Source Your Equipment
A hot shot trucking business requires a reliable truck, trailer, communications gear, and administrative essentials. Savvy entrepreneurs utilize a mix of new purchases, used deals, rentals, and leases to secure equipment at the lowest cost.
Buying New
Purchasing a new Class 6-7 truck like a Ram 5500 or Ford F-650 simplifies maintenance and provides complete warranty coverage. Expect to invest $50,000 to $75,000. Trailers range from $7,000 for a 20′ enclosed to $15,000 for a light flatbed. Shop dealer inventory and negotiate pricing.
Buying Used
The used market offers significant savings on lightly used 1 to 5-year-old hot shot rigs. Search classified sites like Commercial Truck Trader and auctions like Ritchie Bros. Vet for all service records, maintenance, and accidents before purchasing.
Renting
For one-off jobs or temporary needs, renting trucks and trailers is ideal. Sites like Penske offer cargo vans, straight trucks, and tractors for daily to monthly rates. Expect fees of $100 to $500 per day.
Leasing
Leasing trades ownership for simple, fixed monthly financing on newer equipment. Benefits include lower down payments, warranties, and avoiding depreciation. Be prepared for usage limits and wear-and-tear fees when turning in vehicles.
11. Establish Your Brand Assets
Crafting a strong brand boosts recognition, trust, and customer loyalty for your hot shot company. Essential elements include a phone system, logo, website, and branded assets.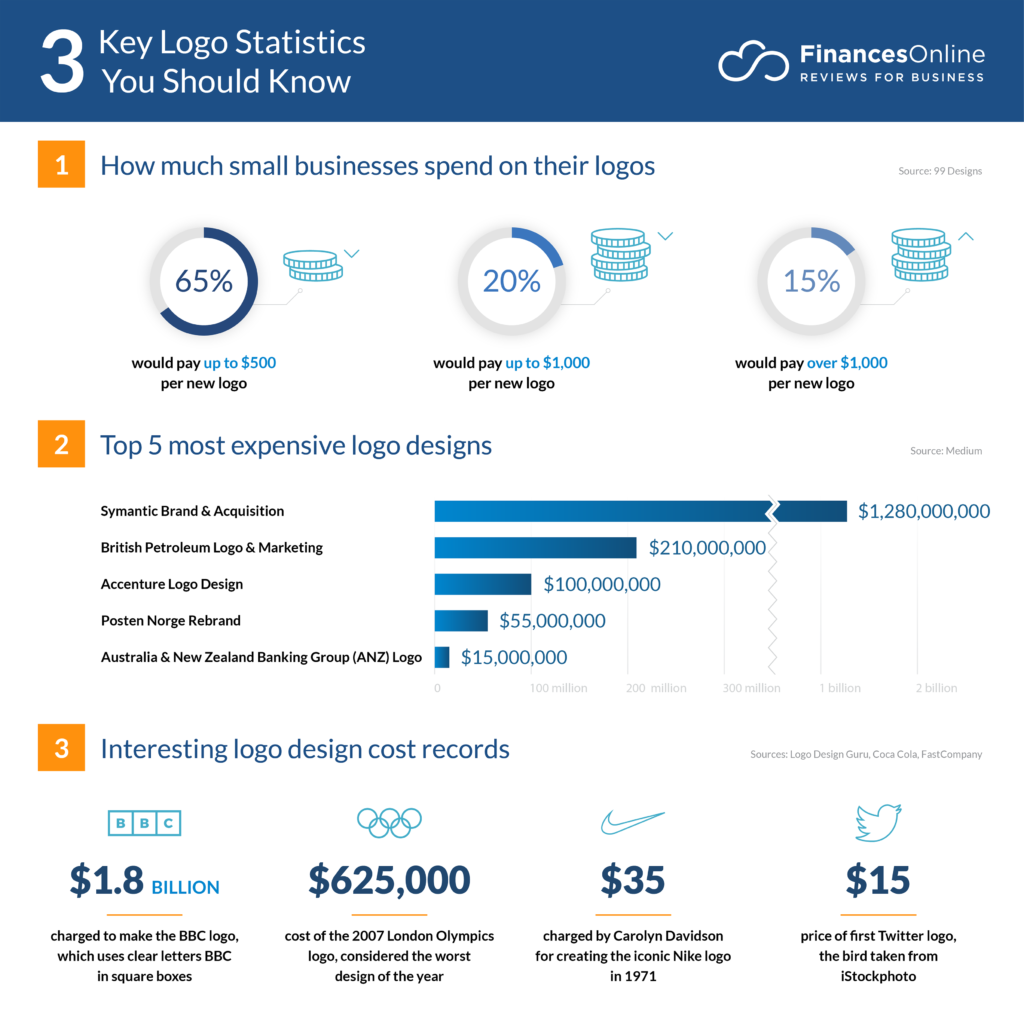 Business Phone Number
A business phone presents a professional image to customers when scheduling shipments. Cloud-based systems like RingCentral provide call routing, voicemail, and analytics starting at $30/month per user.
Logo and Brand Assets
A polished logo and visual identity establish credibility and memorability. Consider bold yet simple logo styles like letter marks or badges that reproduce cleanly on trucks and uniforms.
Online logo makers like Looka provide affordable design services starting at around $20 per logo.
Business Cards and Signage
Business cards enable quick sharing of your phone, email, and website. Mini billboards on your facility also boost local awareness. Order custom cards and signage from Vistaprint.
Domain Name
Your domain is the backbone of your digital presence. Aim for domains like YourCompanyHotShot (dot) com that communicate offerings. Short .coms provide the best availability and memorability. Use registrars like Namecheap for domains starting around $9/year.
Website Design
Building out your website establishes your online hub. Options include DIY builders like Wix or hiring a freelancer on Fiverr starting at around $100 per page. Prioritize an intuitive site with concise messaging on your capabilities and advantages.
12. Join Associations and Groups
Joining local and national organizations provides invaluable networking and learning opportunities as a new hotshot operator.
Local Associations
Area trucking associations like the North American Hotshot Trucking Association offer benefits like education, advocacy, and member discounts. Dues range from $50 to $500 annually. Trade shows also provide local networking.
Meetup Groups
Attending relevant Meetup groups in your city enables you to regularly connect with other small transportation businesses. Events like "Freight Brokers Networking Meetup" or "Independent Truckers Meetup" provide the community.
Facebook Groups
Facebook offers national communities to tap into experienced hot-shot voices. The Hot Shot Haulers and HOTSHOT TRUCKING groups provide discussions on insurance, freight boards, equipment, and mentorship.
13. How to Market a Hot Shot Trucking Business
Implementing an ongoing marketing strategy is essential for a hot shot trucking business. This is where you separate yourself from hotshot trucking competitors.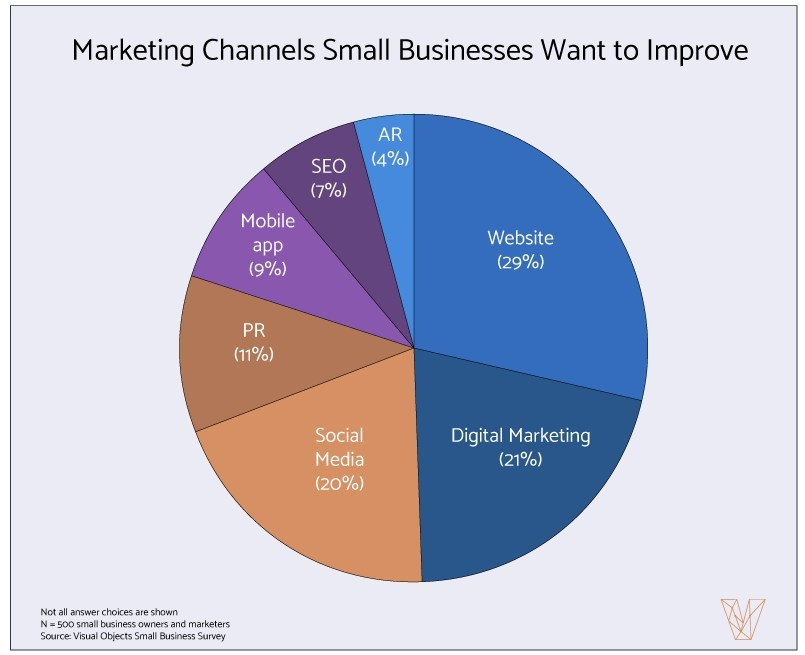 Friends and Family
Leveraging your network and pursuing referrals from satisfied customers enables organic expansion through reputation. Offering incentives for referrals, such as a discount on their next shipment, motivates happy clients to endorse your services.
For scaling beyond your immediate connections, focus on the following digital and traditional marketing tactics:
Digital Marketing
Key aspects of hot shot trucking business marketing include:
Create Google/Facebook ads targeted locally and in key freight corridors
Develop YouTube videos showcasing your services and truck fleet
Write blog posts with insider tips for hotshot customers
Claim profiles on shipping/carrier directories like uShip and Cargo Chief
Run retargeting ads on social media to prior site visitors
Distribute educational content on LinkedIn to connect with shippers
Traditional Marketing
Common methods of employing traditional hotshot trucking business marketing are:
Design eye-catching truck decals, magnets, and signage
Distribute brochures and flyers at truck stops, shipper hubs
Sponsor relevant trade shows and industry events
Advertise on billboards and radio in your service region
Send direct mail postcards to manufacturers and retailers
Cultivate press mentions in transportation publications
A blended approach allows you to reach prospects across multiple channels – from search to social media and in-person. Focus first on low-cost tactics like online listings, content creation, and networking with shippers.
14. Focus on the Customer
Providing exceptional customer service is crucial for any hot shot trucking business. How you treat clients can make or break your reputation. Some ways to show your hotshot trucking business customers you care include:
Use open communication: Be open with communication, transparency, and accountability.
Confirm details: Confirm order details upfront and provide real-time status updates if delays arise. Call clients immediately if an issue occurs to explain the situation and resolution plan.
Be responsive: Respond to all inquiries within 30 minutes, even on nights/weekends. Follow up after deliveries to ensure satisfaction and ask how you can improve.
Offer special gestures: Consider thank you notes, customer satisfaction surveys, and loyalty programs to make clients feel valued.
Streamline training: Well-trained, professional drivers are your brand ambassadors on the road.
Standing out from competitors with incredible service earns you the word-of-mouth marketing that fuels sustainable growth. Make customer service a competitive advantage.