Global distribution is on the rise, with more than $7 trillion earned in 2022. With a compound annual growth rate (CAGR) of 4.5%, the market could hit 11.93 trillion in 2032. That's a huge motivator for entrepreneurs looking to get started in the distribution industry.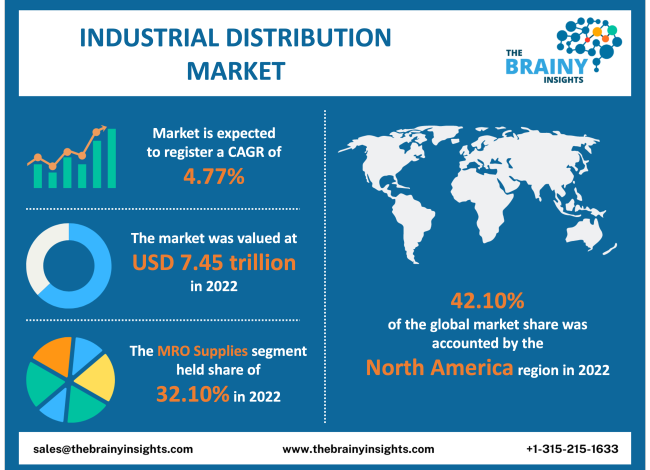 This article will walk you through the key steps for how to start a distribution business. We'll cover everything from market research and registering an EIN, to opening a business bank account and compiling competitive analysis to build a better distribution business plan. Whether you want to focus on retail distribution, wholesale distribution, or e-commerce order fulfillment, you'll find the essential advice to launch and grow a successful venture.
1. Conduct Distribution Market Research
Market research is essential to any wholesale distribution business. It offers insight into your target market, market saturation, supply chain trends, and other important elements of a successful wholesale distribution business.
Some details you might learn through market research include:
Within wholesale distribution, the largest sectors are electronics, food service, and automotive parts.
For retail distribution, e-commerce is fueling immense growth.
Major retailers like Amazon and Walmart are building more warehouses and fulfillment centers.
Beyond physical products, the distribution of digital goods like software, games, and apps is surging.
Video games alone require distributing nearly 200 GB per title.
Fast, reliable networks are essential.
The distribution sector provides immense opportunities across wholesale, retail, digital goods, and e-commerce order fulfillment. With strong inventory management, logistics networks, and customer service, new distribution companies can capture significant market share.
2. Analyze the Competition
Competitive analysis tells you a lot about the local distribution business market. Learning about other distribution businesses helps you better understand pricing, the best local retailers and inventory management products, and more.
Some ways to get to know about wholesale distribution company competitors include:
Identify direct competitors in your geographic area or niche by searching industry databases.
Drive by brick-and-mortar stores and assess the location, branding, customer traffic, and facilities.
Research competitors online too.
Google their company and brand names to find their websites.
Review their product catalog, messaging, offers, and site functionality.
Check Alexa rankings and traffic estimates.
Monitor their social media for customer engagement levels.
Search their name on review platforms.
Look for negative reviews that present opportunities to differentiate your business.
Regularly check job sites like Indeed for openings that may indicate growth plans or challenges in retaining talent.
Track press releases and news mentioning your rivals.
By thoroughly evaluating competitors across all channels, you can craft a distribution business positioned for success. Tailor your offerings, marketing, and operations to your target customers' needs.
3. Costs to Start a Distribution Business
When starting a distribution company, your initial costs will vary based on your business model and scale. Let's take a closer look at the expenses you'll encounter as a wholesale distributor.
Start-up Costs
Business registration and licensing – $500-$2,000 to form an LLC or corporation and obtain required state and local licenses. The cost rises if you need transport permits.
Warehouse space – $2-$20 per sq. ft monthly, so a 5,000 sq. ft warehouse would run $10,000-$100,000 per month. Leasing provides more flexibility than buying commercial property.
Racking and storage – $3,000-$10,000 for a basic pallet rack system for a small to mid-sized operation. Expandable as inventory grows.
Trucks and vehicles – Used box trucks start around $20,000. Leasing trucks is often better financially than purchasing. Fuel costs must also be budgeted.
Equipment – Pallet jacks ($250+ each), forklifts ($5,000+), conveyors, scales, and barcode scanners ($1,500+) are common distribution equipment costs.
Technology – Warehouse Management System (WMS) software costs around $5,000 for an entry-level package. Must also budget for inventory, order, POS, and accounting software based on needs.
Insurance – General liability insurance averages $1,000-$2,000/year. Commercial auto insurance for vehicles can run $5,000-$20,000 annually depending on fleet size.
Initial inventory – Plan $10,000-$100,000+ to purchase your first product inventory stock, depending on supplier costs and diversity of SKUs.
Staff – Warehouse workers average $15/hour. Delivery drivers often start around $18/hour. Will need 1-2 office staff in addition to variable warehouse headcount.
Professional services – $1,000-$5,000 for legal, accounting, and business consulting services to start.
Marketing – $2,000-$5,000 to build a basic website, branding, and promotional materials to launch.
Ongoing Costs
Facility fees – Mortgage or continuing warehouse lease costs.
Payroll – Salaries and hourly wages for all staff plus taxes and benefits management fees.
New inventory – Replenishing stock as products sell through. Can range from thousands to millions based on sales.
Software/technology – Monthly fees for business systems like WMS.
Gas, oil, maintenance – For company vehicles, averaging 10-20 cents per mile.
Utilities – Electric, gas, water, etc. for warehouse. May be included in the lease.
Insurance – Monthly premiums for policies.
Security – Alarm fees, video monitoring, etc. if not included in the lease.
Taxes – Income, payroll, property, etc. Complex, so engage accounting professionals.
Marketing – SEO services, PPC ads, trade shows, and other promotions to attract business. Budget $5,000-$50,000 based on marketing activities.
Vehicle registration/inspection – For company trucks and fleets.
By planning for these costs and budgeting accordingly, you can launch a distribution startup while managing expenses wisely as you scale. Adjust costs for your specific needs and location.
4. Form a Legal Business Entity
When starting a distribution business, choosing the right legal structure is key. The main options each have pros and cons:
Sole Proprietorship
A sole proprietorship is the simplest structure. You alone own and operate the company directly. This gives total control and avoids corporate taxes. However, you assume unlimited personal liability for debts and legal issues.
Partnership
Partnerships let multiple owners share control and liability risk. A distribution partnership could combine experience in sales, operations, and finance. However, partnerships can get complicated if disputes arise between partners. Dissolving one also requires legal filings.
Corporation
A corporation offers limited liability for shareholders but requires extensive recordkeeping and corporate taxes. The board structure facilitates raising investment capital which distribution startups may need to expand. However, maintaining compliance as a C corporation has recurring costs.
Limited Liability Company (LLC)
For distribution, a limited liability company (LLC) offers the best of all worlds. As the name implies, your assets are protected from business debts and lawsuits. You get pass-through taxation to avoid corporate taxes. LLCs are relatively quick and affordable to establish and operate. You can still attract investors by issuing ownership units.
5. Register Your Business For Taxes
Before launching your distribution company, a key legal step is obtaining an Employer Identification Number (EIN) from the IRS. This unique 9-digit number identifies your business for tax purposes.
It's easy to apply online at IRS.gov. Just follow these steps:
Go to the EIN Assistant page: Apply for an EIN Online
Answer a few questions about your business structure and details.
When prompted, provide your personal identifying information for security purposes.
Select a "responsible party" for your business, usually the owner.
Review your information to ensure accuracy.
Print the confirmation page with your new EIN for your records.
The entire process usually takes less than 10 minutes to complete and receive your EIN. This number will be used on your tax returns, applications, and other required IRS filings. There is no filing fee.
You'll also need to contact your state's revenue or taxation department to register for sales tax collection. This enables charging sales tax on purchases. Filing requirements and fees vary by state. This establishes your business as a lawful tax collector. Failure to register can lead to penalties.
Obtaining your federal EIN and registering for state sales tax collection are vital steps to operating legally as a distribution company. With these numbers, you can open business bank accounts, apply for licenses, hire employees, and collect and remit sales taxes. Taking these actions upfront will save hassle as your customer transactions grow.
6. Setup Your Accounting
Maintaining accurate financial records is critical for distribution companies. With frequent inventory purchases and sales transactions, keeping your books in order can get complex.
Accounting Software
Using small business accounting software like QuickBooks is highly recommended. The system can sync with your business bank accounts and credit cards to automatically import and categorize transactions. Features like invoicing, billing, and reporting make managing finances much easier.
Hire an Accountant
Hiring an accountant provides expert assistance. They can handle essential tasks like:
Bookkeeping – Recording income and expenses in your accounting system.
Payroll – Calculating taxes and preparing paychecks for employees.
Cash flow analysis – Reviewing income and outflows to improve financial planning.
Tax preparation – Filing quarterly estimated payments and annual tax returns.
Expect to pay $200-$500 monthly for ongoing bookkeeping and $2,000-$5,000 for annual tax preparation. Worth the investment for proper compliance and financial health monitoring.
Open a Business Bank Account
Keeping business and personal finances separate is also key. Open dedicated checking/savings accounts and apply for a business credit card. Business cards require your company's information and focus on assessing potential based on factors like time in business, industry, and estimated revenue.
7. Obtain Licenses and Permits
Before launching your distribution startup, taking the time to get the right licenses and permits is crucial. Find federal license information through the U.S. Small Business Administration. The SBA also offers a local search tool for state and city requirements.
Some of the key licenses and permits for distribution companies include:
Transportation permits – If providing delivery services, you likely need permits from the Department of Transportation for both the state you are based in as well as any states you will drive through.
Business license – Most cities and counties require any business operating in their jurisdiction to be registered and licensed.
Seller's permit – If selling products wholesale or retail, you need a state seller's permit to collect sales tax. You must file regular returns to remit taxes collected.
Food handling permit – If distributing food or beverages, local health department permitting is required. This verifies safe food handling practices are in place.
Alcohol distribution permit – For companies distributing alcohol, licensing with the Alcohol and Tobacco Tax and Trade Bureau (TTB) is mandatory.
Failing to secure necessary permits and licenses right away can sink a distribution startup quickly. Work with local business attorneys and government agencies to determine which ones your business model requires before operations begin.
8. Get Business Insurance
Carrying adequate insurance is crucial to protect a distribution business from unexpected disasters and lawsuits. Without proper coverage, a single incident could destroy everything you've built.
For example, you could face major costs from:
A burst pipe that floods your warehouse, damaging inventory. Without insurance, you'd pay for repairs and replaced stock out of pocket.
A delivery truck accident that injures other drivers. You'd be liable for their medical bills without commercial auto insurance.
An employee injury on-site led to a lawsuit. General liability coverage helps pay their claim so your assets are not at risk.
To get insured, first determine your risks. Consider property, general liability, commercial auto, workers comp, etc. Then shop quotes from providers like Hiscox, Next, and Progressive. Compare coverage options and pricing.
Apply by submitting details on your business operations and history. Policies can range from $500-$5,000+ annually depending on the level of protection.
Being underinsured can sink everything. With the right policies, you can rest easier knowing your distribution business is protected if the worst happens.
9. Create an Office Space
Having a dedicated office provides a professional home base for your distribution startup. It's useful for tasks like payroll, accounting, sales calls, and meetings. Options range from working at home to leasing commercial space.
Home Office
A spare room can be converted into a home office cheaply. Provides flexibility and no commute. However, having staff onsite regularly could violate zoning laws. Isolation can also limit productivity. Expect costs of $100-$500 for basic furnishings and supplies.
Coworking Office
Coworking spaces like WeWork offer affordable shared offices on flexible terms. Great for solopreneurs. Access to amenities like lounges, conference rooms, and printing kiosks for around $300-$800 monthly. But noise and distractions could impact focus.
Retail Office
Retail space gives distribution companies a small storefront if direct-to-consumer sales are part of the model. Ranging from strip malls to standalone buildings, lease rates average $15-$30 per square foot. Benefits onsite visibility but requires manning the location.
Commercial Office
Commercial office leases provide dedicated space with privacy. Standalone small offices rent for approximately $800-$1,500 monthly. Multi-office suites in larger buildings average $1,000-$2,500 monthly. Ideal for stability but requires longer lease terms.
10. Source Your Equipment
Launching a distribution operation requires outfitting your warehouse, fleet, and teams with the right gear. From pallet racks to forklifts, various options exist to procure necessary supplies and equipment:
Buying New
Major retailers like Costco, Sam's Club, and BJ's Wholesale sell a wide range of new equipment and bulk materials ideal for distribution. Products like pallet jacks, shelving, boxes, and labels are competitively priced. The downside is no chance to save on used items.
Buying Used
Check industry classifieds like BizBuySell to find listings for quality used warehouse and delivery equipment near you. Facebook Marketplace and Craigslist are other sources. Can get substantial savings over new. Ensure proper inspection and maintenance.
Renting
Equipment rental companies like United Rentals allow flexible access to equipment as needed. Pallet jacks rent for $25+/day and 4,000 lb. forklifts around $150+/day. No large upfront costs but expenses add up with ongoing frequent use.
Leasing
Leasing equipment from companies provides long-term access to gear like conveyors, lifts, and racking without a huge initial investment. However, contracts lock you into set monthly payments. Some flexibility on lease terms.
11. Establish Your Brand Assets
Creating a strong brand is crucial for distribution companies to stand out and be remembered. Your brand identity should be professional, and consistent, and convey your offerings.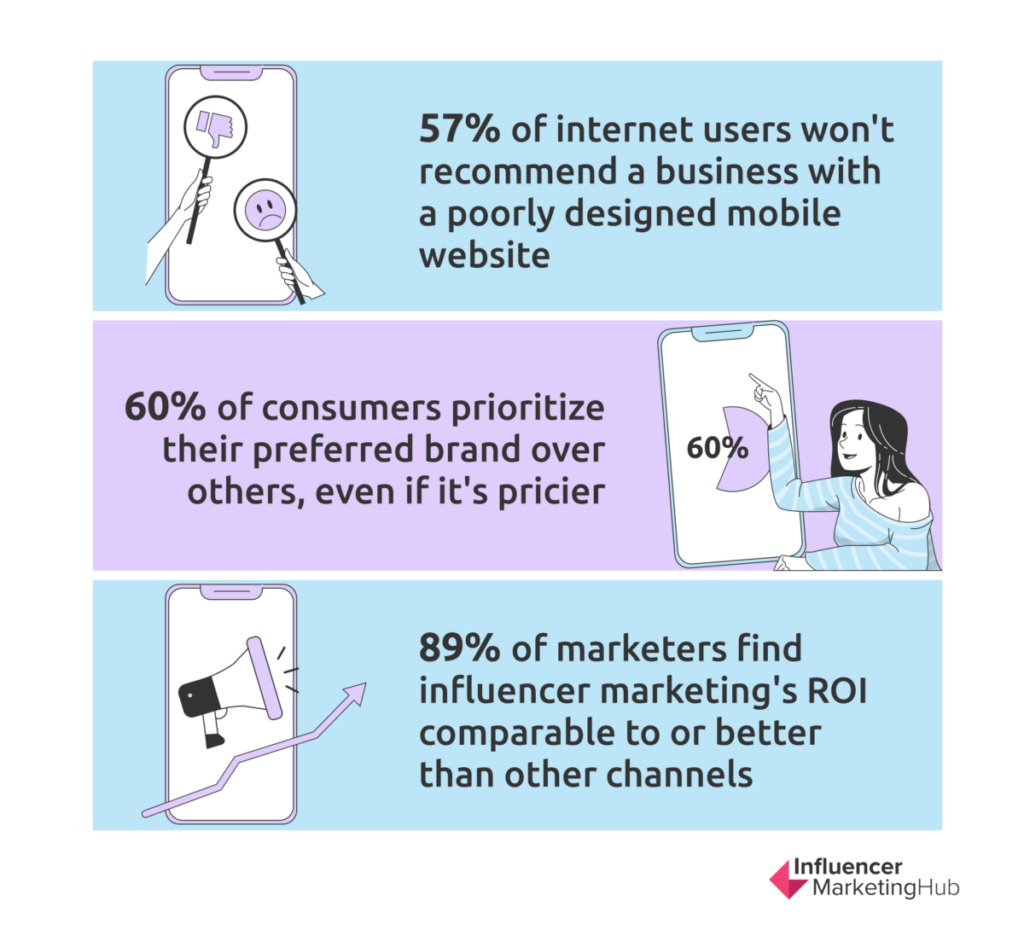 Get a Business Phone Number
Getting a unique business phone number from providers like RingCentral shows customers you are legitimate. Dedicated numbers with custom greetings and voicemail boost credibility over using personal devices.
Design a Logo
Your logo is a pivotal part of your brand. Consider an icon, monogram, or abstract mark. Simple designs are memorable and scalable. Services like Looka offer affordable logo design and branding packages to fit your needs.
Print Business Cards
Business cards featuring your logo let sales reps seamlessly share your brand when networking. Signage and vehicle wraps should use your branding too. Vistaprint provides custom cards, banners, decals, and more to unify your visual identity.
Buy a Domain Name
Secure the ideal .com domain for your company quickly before someone else does through registrars like Namecheap. Make it easy to remember – similar to your name is best.
Design a Website
Building a modern, responsive website is a must through platforms like Wix or hiring a web developer from marketplaces like Fiverr. Showcase your capabilities and make it easy for prospects to learn about and contact your company.
12. Join Associations and Groups
Joining relevant local organizations and online communities provides invaluable connections and insights for distribution companies. Surrounding yourself with others in your industry helps you continuously learn and grow.
Local Associations
Search for associations like local chambers of commerce or industry-specific groups like the National Association of Wholesaler-Distributors. Meeting fellow business owners creates referral opportunities and mentorship. Attend association events whenever possible through organizers like NAW and the Houston Northwest Chamber.
Local Meetups
Regularly participating in local meetups and trade shows also expands your network. Sites like Meetup help find upcoming events near you. Bring plenty of business cards and product samples to share. Exchanging ideas in person fosters relationships.
Facebook Groups
Join industry-related Facebook Groups to tap into broader communities. The Wholesale Suppliers & Distributors in the US -SourceSupreme and Rellers / Dealers / Distributors / Manufacturers / Factory Price groups have thousands of members and discussions. Share your challenges and solutions while learning from experienced peers.
13. How to Market a Distribution Business
Implementing an effective marketing strategy is essential for distribution companies to attract new customers and expand. While referrals from your network provide a strong start, you'll need diverse tactics to increase awareness and sales on an ongoing basis.
Personal Networking
Use your network to begin marketing your brand. Your friends, relatives, and past coworkers can assist with word-of-mouth marketing, passing out business cards, distributing fliers, and more.
Digital Marketing
Leveraging digital channels offers targeted, measurable promotion. Useful online marketing approaches include:
Google Ads – PPC ads placed on Google Search alongside organic results based on keywords. Costs accrue when ads are clicked.
Facebook Ads – Highly targeted ads within Facebook and Instagram based on detailed audience parameters to reach your ideal customers.
SEO – Organic search optimization through keyword research, site optimization, content creation, and link building to rank highly in search engines.
Email Marketing – Building an email subscriber list to promote services and offers through regular campaigns with a provider like Mailchimp.
Social Media – Establishing accounts on platforms like LinkedIn, Twitter, and TikTok to interact with followers and share content.
YouTube Channel – Creating video tutorials, testimonials, and other branded video content viewable on the world's second-largest search engine.
Traditional Marketing
Traditional approaches still have value for raising local visibility:
Printed Flyers – Inexpensive to design flyers highlighting your services and contact info to share around your region.
Newspaper Ads – Local papers remain widely read and provide an established channel to reach nearby customers.
Radio Spots – Short audio ads during talk radio shows related to business and entrepreneurship can boost brand awareness.
Direct Mail – Targeted postcard and letter campaigns to businesses in your area that may need your distribution services.
With the right mix of digital marketing and selective traditional promotion, distribution companies can continually attract new accounts and grow revenue. Track results and iterate on what works best.
14. Focus on the Customer
Providing exceptional customer service is pivotal for distribution companies to retain accounts and drive referrals. How you support customers directly impacts your reputation and bottom line.
Be responsive to inquiries with quick callbacks and emails, even when simply acknowledging requests.
Set clear expectations for order fulfillment times and meet or beat them.
Follow up post-delivery to resolve any issues immediately.
Going above and beyond on service creates memorable experiences.
For instance, directly assisting a retailer with setting up an initial product display and training staff on features builds lasting goodwill.
Following up with customers routinely also opens the door for reorder reminders and sharing new offerings.
Send occasional surveys to monitor satisfaction and identify areas for improvement.
With the rise of review sites like Yelp, one bad customer experience with retail distributors can significantly damage their brand when shared publicly.
By making customer service a priority, distribution companies demonstrate reliability and value. This establishes trust that leads to repeat business and referrals that fuel sustainable growth.