The global import and export industry is a multi-trillion-dollar market. According to recent data from the World Trade Organization, the total value of global merchandise trade reached over $19 trillion in 2018. With so much money exchanging hands across borders, starting an import/export business can be an extremely lucrative entrepreneurial venture.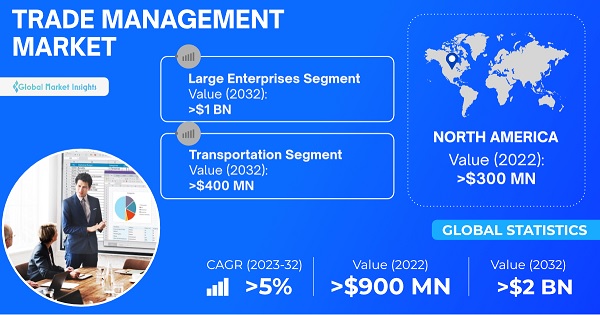 This comprehensive guide explains how to start an import export business. We'll provide an in-depth look at the import/export industry, including how to conduct market research into foreign markets, network with another export trading company, register an EIN, navigate customs service, and build a profitable business model.
Here's everything you need to know to start import export business practices for yourself.
1. Conduct Import Export Market Research
Market research is important to develop a business plan for your export management company. It offers insight into the target market, market saturation, major competitors, and other details to make your import export business profitable.
Some of the details you learn about your export management company through market research include:
China, Canada, and Mexico represent the top trading partners, but there are opportunities across the globe.
Southeast Asia also presents strong prospects, with total trade in the region projected to reach $5 trillion by 2025 based on analysis from HSBC.
Trends that smart import/export businesses can capitalize on include increased consumer spending within emerging markets.
Key factors for selecting the right products include high demand, low competition, affordable shipping costs, and favorable customs restrictions.
Top commodities traded globally include electronics, automotive parts, plastics, apparel, food and beverage, and pharmaceuticals.
For importers, sourcing from countries with low manufacturing costs like China and India can boost profit margins.
Exporters can target high-income nations where consumers have greater buying power such as the US, Japan, UK, and Germany.
Financing options exist through commercial banks, freight forwarders, government export agencies, and online lenders focused on the trade industry.
The Small Business Administration also offers bonding programs to support exporters.
Logistics are vital, with incoterms determining responsibility between buyer and seller.
Ocean shipping via container is the most cost-effective method for long distances, while air freight provides faster delivery at a premium rate.
Leveraging Amazon FBA or third-party fulfillment centers can efficiently reach e-commerce customers
Overall, the outlook for starting an import/export business remains strong. Entrepreneurs who perform thorough market research will build trusted overseas relationships, and leverage technology to enhance operations.
2. Analyze the Competition
Thoroughly analyzing the competition is crucial when starting an import/export business. This helps identify potential partners, cutthroat rivals, opportunities not being addressed, and tactics that work (or don't) in your target market.
Investigate competition locally and in foreign countries by:
Use tools like Alexa and SimilarWeb to provide traffic stats and top keywords driving visits.
Google searches for relevant products and industry terms will surface direct sites.
Check their social media followings and activity as well. This indicates their customer engagement levels.
For offline import/export companies, searches on Hoovers, Manta, and LinkedIn identify local players. Their capabilities and services offered are often listed on directories like Export.gov.
Evaluate competitors' product catalogs to map out product lines, target markets, pricing levels, and quality differences. Order samples if possible. Trade show attendee lists reveal their supplier and buyer networks. Public records from data aggregators like ZoomInfo provide revenue estimates and founding years.
Look for specialties in certain countries, products, or parts of the supply chain.
Online advertising and SEO keywords show where competitors are investing to attract customers.
Follow industry publications to analyze press mentions and awards.
In total, an accurate competitive analysis illuminates what's working in the import/export space and what differentiation is needed to stand apart. It's the critical groundwork for crafting a winning business strategy.
3. Costs to Start an Import Export Business
When starting an import/export business, diligent planning and budgeting are essential. Here are some estimated numbers to consider when assessing the launch and operating budget.
Start-Up Costs
Business registration fees – $40-$500+ depending on structure. Forming an LLC with your state provides liability protection. EIN registration is $0 with the IRS.
Office space – Around $1,000-$2,000 per month to lease a small warehouse or shared coworking space. This provides room for inventory storage and shipping operations.
Computer and software – A decent laptop ($500), printer ($150), shipping/inventory software ($50-$150/month). QuickBooks for accounting ($15-$50/month).
Product inventory – Minimum $2,000-$5,000 for initial order quantities, samples, and stock. Use trade credit from suppliers when possible.
Legal and professional fees – Hiring a customs broker/consultant ($1,000-$2,000). Reviewing contracts and agreements ($500 per doc).
Marketing – Basic logo design ($150+). Building a website ($50-$300). Search and social ads ($500 per month minimum recommended). Printed sales materials ($50-$500+).
Furniture and equipment – Office desks and chairs ($500+). Pallet jacks, racking, forklift if needed ($1,000-$5,000+).
Insurance – General liability and cargo/freight insurance ($750 per year). Specific policies depend on products.
Travel – $2,000 for initial overseas trips to meet suppliers and customers if possible.
In total, expect between $10,000-$30,000 in start-up costs to cover the legal, operational, inventory, marketing, equipment, and other initial investments required.
Ongoing Costs
Rent – Warehouse space and utilities will be a regular fixed cost. Budget $1,000-$4,000+ per month depending on location and size.
Staff – Employees or freelance reps to handle sales, logistics, and regulatory issues. $2,500+ per month minimum.
Accounting – Outsourced bookkeeping and financial services if not handled in-house. Around $200-$500 monthly.
Shipping – Budget around 15%+ of product costs for international freight expenses by ocean and/or air. Plus local transportation from warehouse to port/airport.
Inventory – Plan steady reorders from suppliers to maintain stock levels. Invest 15-25% of revenue into new inventory each month.
Marketing – Minimum $500/month for digital advertising and promotion like SEO and PPC. Trade shows and print ads also require ongoing budgets.
Legal and professional fees – Customs submissions, licensing renewals, and consulting services will have recurring costs.
Insurance – Renew premiums annually for any required policies.
Travel – Occasional supplier/customer visits, trade show attendance. Budget a few thousand per year.
With diligent tracking and control, annual operating budgets can often be kept under $100,000 for an early-stage import/export company with one employee. But expect costs to scale up quickly as inventory, transactions, and staff expand.
4. Form a Legal Business Entity
When starting an import/export company, one of the first major decisions is choosing the right legal structure. This impacts liability protection, taxes, and ease of formation. The four main options each have pros and cons to weigh for this industry:
Sole Proprietorship
Simple and inexpensive to establish. No formal business registration is needed—you can instantly operate under your name. However, the owner is personally liable for all debts and legal actions. Income and losses are reported on the individual's tax return. Best suited only for one-person operations with minimal risk.
Partnership
Two or more owners share management duties and liability. A formal partnership agreement outlines profit/loss distribution and responsibilities. Taxes pass through to partners. More complex to dissolve if a partner departs but relatively easy to form. Still exposes personal assets if sued.
Limited Liability Company (LLC)
The best fit for most import/export businesses. Forming an LLC protects personal assets from debts and lawsuits brought against the company. Profits pass through and are taxed only at the owner level via personal returns.
Operating agreements outline member responsibilities and ownership stakes. LLCs allow greater flexibility for issuing ownership shares to investors or employees. Higher compliance burden and paperwork than sole proprietorships but overall an excellent middle ground offering liability protection while avoiding double corporate taxation.
Corporation
A formal C-corporation registration creates a separate legal entity from owners. This provides greater protection from liability but also double taxation—both corporate and personal income. More complex record-keeping and formalities are involved.
Benefits include the easier transfer of ownership through share issuance, the potential for greater capital raising from investors, and the ability to deduct fringe benefits. Unless large-scale investments or an IPO are planned, an LLC often provides similar liability protection without the added corporate tax complexities.
5. Register Your Business For Taxes
One of the crucial legal steps for an import/export company is obtaining an Employer Identification Number (EIN) from the IRS. This unique 9-digit number identifies your business for federal tax purposes and is required to open business bank accounts, apply for licenses, and complete your company registration.
The good news is applying for an EIN is free and can be done easily online. Simply follow these steps:
Go to the IRS EIN Assistant.
Answer a few short questions about your business structure, trade name, and owners.
Provide your personal information for verification.
Review your application details for accuracy.
Receive your EIN immediately upon submitting the form.
The entire process typically takes less than 10 minutes to complete. You can also apply by fax, mail, or over the phone if preferred.
In addition to your federal EIN, importing and exporting tangible goods will require registering with your state to collect and remit sales tax. The Streamlined Sales Tax Program makes multi-state compliance easier by providing centralized registration, filing, and remittance.
However, you may still need to interface separately with state departments of revenue for licensing requirements. Work with your accountant or utilize an e-commerce sales tax service like TaxJar to automate sales tax calculations, filing, and payments across states.
Properly obtaining an EIN and sales tax license may involve some initial time investment but ensures your new import/export company complies with key state and federal tax regulations right from the start.
6. Setup Your Accounting
Maintaining accurate financial records is critical for any import/export company. The myriad of transactions dealing with suppliers, freight, duties, customers, and vendors makes having a solid accounting system essential.
Accounting Software
Implementing small business accounting software like QuickBooks can automate much of the number crunching. Connecting to business bank and credit card accounts allows transactions to be downloaded directly. Reports provide real-time visibility into sales, profit margins, accounts receivable, payables, inventory value, and other key financial metrics.
Hire an Accountant
While the software does the heavy lifting, having an accountant provide oversight and management is highly recommended when launching an import/export company. Typical services include setting up the accounting system, performing monthly reconciliations, ensuring proper recording of international transactions, preparing financial statements, and filing annual taxes.
Open a Business Bank Account
Maintaining completely separate finances for your business requires tracking deductible expenses, avoiding commingling personal and corporate funds, and clearly distinguishing profit/loss. Have a dedicated business checking account and credit card only used for legitimate import/export transactions.
Apply for a Business Credit Card
Speaking of credit, establishing business credit cards provides flexibility and separation from personal finances. Limits are determined by business revenue, years in operation, and the owner's credit score. Applying through your existing bank typically simplifies the process.
7. Obtain Licenses and Permits
Beyond forming your core business entity, securing the necessary licenses and permits is a crucial step before engaging in international trade. Find federal license requirements through the U.S. Small Business Administration. The SBA also offers a local search tool for state and city regulations.
At the federal level, establishing your business with U.S. Customs and Border Protection (CBP) is required to process import/export transactions through customs. Register for an Importer of Record number, classification ruling letters, and entry bonds. Familiarize yourself with the CBP regulations in Title 19 of the Code of Federal Regulations.
Depending on your imported goods, permits and inspections may be required from agencies like the FDA, EPA, USDA, CPSC, and FCC. For example, food items need FDA registration, electronics must meet FCC standards, and clothing requires FTC textile tagging.
The Automated Export System (AES) operated by the Census Bureau mandates electronic filing of export information through the Automated Export System. Data like product classification codes, values, and intended destinations must be reported before export.
On the state and local level, importing/exporting physical goods will require wholesale dealer licenses or resale certificates for charging and remitting sales tax. Offices, warehouses, or showrooms require standard building permits, occupancy certificates, and zoning allowances from local administrative offices.
Regulations around storing and handling certain products like food, chemicals, electronics, and more may necessitate environmental impact statements, construction clearances, and regular on-site inspections. For example, inventory containing lithium batteries requires special facility precautions. Restricted substances face heightened permitting scrutiny.
8. Get Business Insurance
Having adequate insurance is strongly advised when launching any import/export venture. The right policies help protect your company's assets and mitigate risk exposures that could lead to financial ruin. Being underinsured (or completely uninsured) leaves you vulnerable in multiple scenarios:
Overseas shipments are lost or damaged – Without cargo insurance, you absorb the full cost of replaced or reimbursed inventory.
Someone is injured on your premises – Liability claims resulting from warehouse accidents, faulty products, and other scenarios create massive uncovered expenses without insurance.
Key equipment like company vehicles or cargo lifts break down – Replacing essential tools and machinery without coverage will strain finances and disrupt operations.
To avoid catastrophic situations like these, investing in tailored business insurance should be a top priority. Typical recommended policies include:
General liability – Covers 3rd party bodily injury and property damage claims.
Product liability – Protects against injury lawsuits from defective products.
Professional liability – Provides coverage for mistakes and negligence.
Commercial property – Insures business locations and inventory.
Cargo/freight insurance – Reimburs lost/damaged international shipments.
Commercial auto – Required for company vehicles driving to ports, airports, etc.
The first step is requesting quotes from leading providers like The Hartford and Travelers to compare coverage options and pricing. An insurance broker can also shop policies on your behalf.
Next, assess the levels of protection needed for potential risks based on your imported/exported goods, locations, equipment, etc. Higher liability limits, low deductibles, and added coverages like floods or earthquakes may merit the extra premium costs.
With the right policies in place, your import/export venture gains crucial peace of mind knowing devastating claims won't bankrupt the business.
9. Create an Office Space
Having a dedicated office provides import/export businesses key benefits like meeting with clients, managing inventory, accessing key shipping infrastructure, and separating home and work life. While a home office seems convenient for solopreneurs, consider these other options as your company grows:
Coworking Space
Shared workspaces like WeWork offer affordable office rentals on flexible terms. For $300-$800 per month, you can lease just the office capacity needed vs. committing to a long-term lease. Coworking spaces provide amenities like mail service, conference rooms, printing/copying, and front desk staff. This maintains professionalism when meeting suppliers and buyers without the overhead of commercial office space.
Commercial Office
Leasing standalone office space provides the most flexibility to accommodate inventory storage, shipping operations, and staff growth. Expect monthly rates of $1,000 – $5,000 depending on location, square footage, and warehouse needs. Upfit and renovation costs factor in for customized buildouts. Commercial offices enable stable long-term tenure and expansion capability.
Industrial Space
Import/export businesses dealing in large quantities of goods should consider leasing space in an industrial park or warehouse district. This provides direct access to major highways, airports, rail terminals, and other freight infrastructure. Large warehouse spaces typically cost $0.50 – $1.00 per square foot monthly. Zoning will accommodate 24/7 operations if needed.
Retail Storefront
Some importers sell directly to consumers through an online/brick-and-mortar hybrid model. A retail space allows showrooming products, localized inventory and fulfillment, and buying directly on location. Strong foot traffic and customer access justify the higher rents around $2,500 – $10,000+ monthly.
10. Source Your Equipment
An import/export venture requires various physical assets for operations. While some equipment merits new purchases, cost-saving options exist through used, rented, or leased sources.
Buying New
Brand-new materials ensure full product warranties, longevity, and performance. Forklifts, pallet jacks, racking, and lifts should be purchased new for safety. Order office furniture, computers, printers, phones, and supplies directly from retailers like Staples and Office Depot or procurement sites like Amazon Business.
Buying Used
Equipment like warehouse racking, forklifts, and cargo vans can be purchased in quality used condition at 50-75% discounts versus new retail pricing. Search auction/liquidation sites like BidSpotter plus Craigslist and Facebook Marketplace for local deals.
Leasing
Long-term leases allow access to essential equipment without huge upfront cash outlays. Copiers, phones, computers, and specialized machinery like hydraulic lifts or shipping container loaders can be leased for predictable monthly payments. Terminal rentals let you return equipment at the lease end.
Renting
When occasional or one-time use is required, renting provides flexibility. Construction equipment like cherry pickers for installing racking, temporary forklifts for peak seasons, and cargo vans for delivering inventory to trade shows can be rented for only the required duration. Sites like Rent It Today offer nationwide rentals.
11. Establish Your Brand Assets
Developing a strong brand identity helps import/export businesses stand out amidst competition and build recognition with suppliers and customers. Follow these steps to create professional branding that conveys your unique value and reputation:
Getting a Business Phone Number
A dedicated business phone number establishes credibility versus using a personal cell. Options like RingCentral provide toll-free and local numbers with call routing, voicemail, and features like auto-receptionist and call forwarding to ensure no calls are missed. Pricing starts around $30/month.
Creating a Logo and Brand Assets
A professionally designed logo encapsulates your brand personality and positioning. Choose simple yet meaningful iconography and typography. Scalable vector files allow use across mediums.
Sites like Looka provide affordable logo design services starting at around $20 per option. Complimentary brand assets like color palettes, fonts, and graphic elements create cohesion across marketing materials for recognizable branding.
Business Cards and Signage
Business cards establish legitimacy in supplier and buyer meetings and trade shows. Include essential contact details, position titles, taglines, and minimal graphic elements.
Interior and exterior signage, vehicle wraps, and apparel embroidery all help build local awareness. Order affordable printed materials from Vistaprint.
Purchasing a Domain Name
Secure a domain name that matches your business name and branding. Extensions like .com/.net signal an established online presence. Use keywords related to your niche for discoverability.
For example, GlobalExportingLLC.com. Namecheap provides domain registration starting around $9/year.
Building a Website
An informational website engages prospects and communicates your capabilities 24/7. Users can directly request quotes or information. Utilize DIY site builders like Wix or hire web developers from marketplaces like Fiverr for more advanced functionality.
12. Join Associations and Groups
Tapping into local trade organizations, events, and online groups provides invaluable connections when starting an import/export company. Don't go it alone – leverage these communities to gain insider knowledge and partners.
Local Associations
Area chambers of commerce like the Brooklyn Chamber of Commerce and industry associations like the New York State Economic Development Council offer networking, resources, and advocacy for new importers/exporters. Joining only costs a few hundred dollars annually and provides direct access to established players.
Local Meetups
Attend relevant meetups and trade shows to connect face-to-face with fellow entrepreneurs and veterans of your niche. Sites like Meetup index events for the import/export industry across all major metro areas.
Discuss challenges, strategies, and prospects with peers in your city navigating the same hurdles and opportunities. Exchanging business cards enables future conversations.
Facebook Groups
Join targeted Facebook Groups like Exports & Import and Exports Imports Business Group to tap into large established communities. Pose questions, share resources, and gain knowledge from thousands of fellow importers/exporters from around the world. Access is free and conversations are searchable.
13. How to Market an Import Export Business
Implementing an ongoing marketing strategy is essential for import/export businesses to continually attract new overseas suppliers and buyers. While referrals from satisfied partners provide the strongest leads, dedicating energy across digital and traditional channels expands your reach and visibility.
Personal Network
Leveraging your personal and professional network is the most affordable starting point. Offering discounts or future credits to existing customers who refer new business ensures you incentivize and reward referrals.
Digital Marketing
For digital marketing, consider:
Search ads on Google and Bing targeting keywords like "China manufacturing" and "overseas wholesale suppliers" to connect with new partners.
Social media ads on LinkedIn and Facebook where you can target demographics and interests like "international trade professionals" and "import/export".
Submit articles focusing on your specialty products or countries of import/export to industry publications. Links build organic search visibility.
Start an import/export-focused blog sharing insider tips, product spotlights, country guides, and other educational content to attract visitors.
Build a subscriber email newsletter providing trade tutorials and company updates to establish ongoing connections.
Create video overviews of your capabilities and walkthroughs of the import/export process for YouTube and social media.
Network in LinkedIn groups related to global trade and your niche to connect with peers.
Traditional Marketing
For traditional approaches:
Print brochures and flyers to distribute at relevant local events and trade conventions attended by prospective partners.
Take out ads in international trade magazines and directories to display your services.
Leverage radio spots on news and talk stations frequented by the business community.
Secure billboard placements along major highways and shipping routes with high commercial traffic.
Direct mail postcards and letters focused on your specialty products and countries. Target purchased lists of prospects.
Sponsor or speak at industry trade events to establish thought leadership and relationships.
Attend conventions like Trade Expo and Import Expo to exhibit and network.
While digital tactics provide trackable ROI, traditional channels should not be fully discounted depending on your target demographic. Testing across both allows new import/export businesses to determine what works best to profitably grow their network of suppliers and buyers.
14. Focus on the Customer
Providing exceptional customer service needs to be a top priority when starting an import/export company. Satisfied buyers and suppliers who rave about their experience represent free marketing that fuels referrals and repeat business.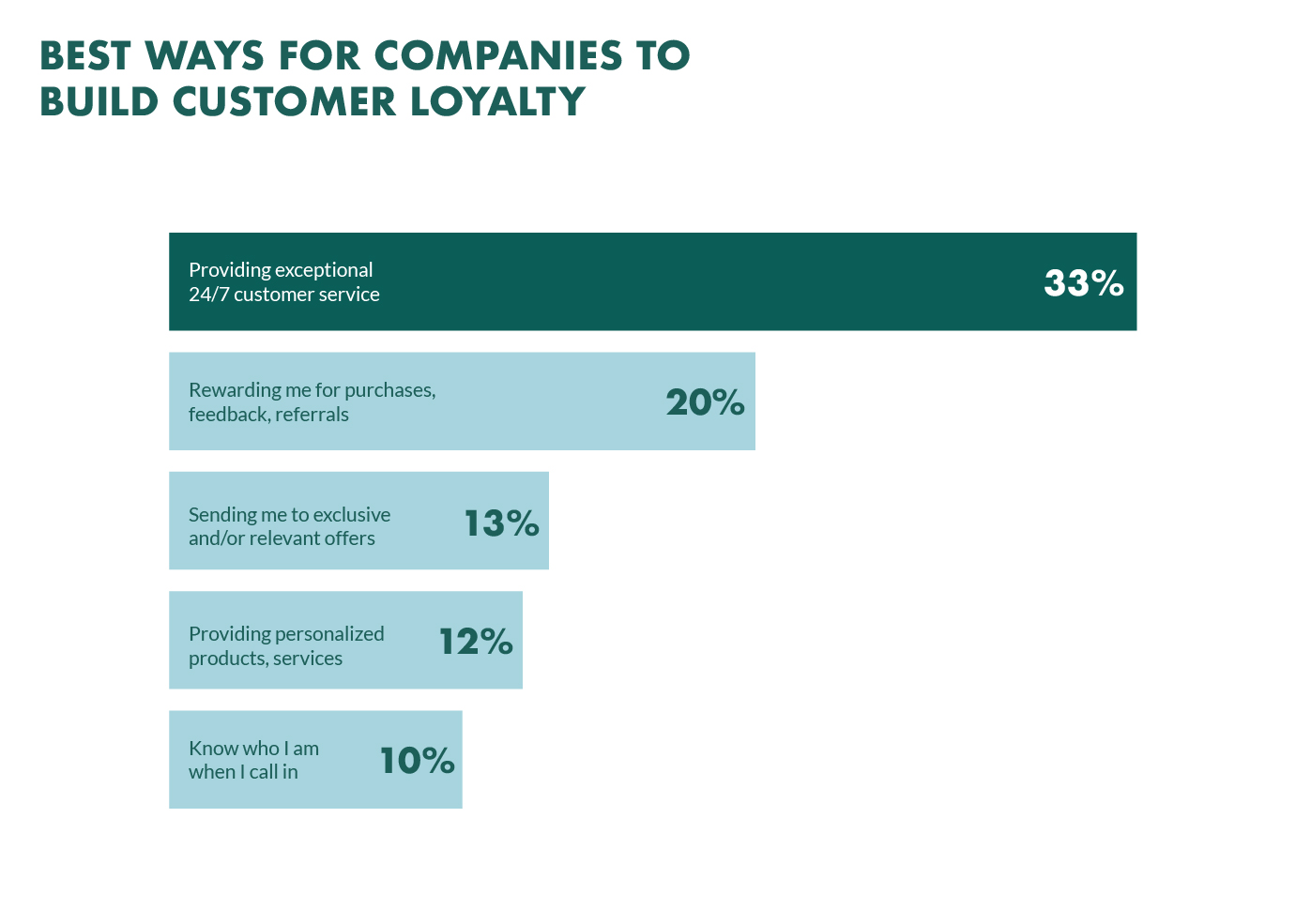 Some ways to improve customer focus for your export import business include:
Handling documentation snafus at customs with speed and professionalism to minimize shipment delays leaves a lasting impression.
Checking in with overseas partners to ensure orders arrived as expected and following up on any issues shows you care.
Sending a small gift from the country you import from with a handwritten thank you note for a big contract wins loyalty.
Regular satisfaction surveys identify areas for improvement before customers defect.
Small acts of attentiveness add up to increase satisfaction and the likelihood of referrals.
Word spreads quickly in the tight-knit import/export community when partners feel genuinely appreciated and valued.
In contrast, lackluster service leads to quick attrition.
Overseas suppliers will find another importer, and buyers will switch exporters at the first sign of indifference.
New import/exporters who build their reputation on responsiveness and care earn the trust that withstands occasional hiccups.
Customers understand mistakes happen but need to feel their rectifying issues. Doing so earns repeat business for years to come.
The bottom line is import/export ventures live and die on relationships and service. Consistently exceed expectations, and your customers will gladly market on your behalf.