While it's in a unique category, hair bonnets fall into the hair care and hair product market. This is good news for entrepreneurs looking to make a mark on the business world. As of 2022, the global hair care market had hit 91.6 billion dollars. It's estimated to grow to $147.49 by 2030.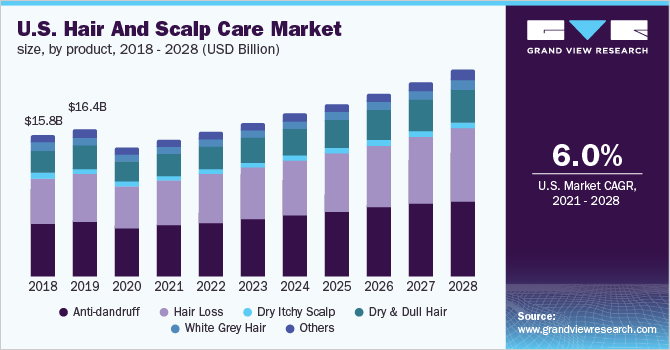 In this guide, we'll explain how to start a hair bonnet business. Topics include developing your market plan through market research, sourcing materials to manufacture your satin bonnet products, obtaining the right accounting tools for a bank loan and savings account, registering your EIN, and more.
1. Conduct Hair Bonnet Market Research
Market research is essential to your bonnet business plan. It offers insight into the top social media accounts to use for relatable and consistent content in your marketing plan, trends in hair care, the right accounting system for your business, and more.
Some details you might learn through your market research include:
Silk bonnets retail for $20-60 while satin versions average $10-25.
Affordability makes satin accessible to younger Millennial and Gen Z consumers.
Sales data from Shopify indicates a satin bonnet outsells a silk one 2 to 1.
Competition exists but innovative designs and fabrics can differentiate your brand.
Claim your niche by using tie-dye prints, introducing beaded accents, or offering mixins like charmeuse.
Market gaps also exist for extended sizing and unisex styles.
Sourcing quality manufacturers is essential.
Partnering with a US fabric mill gives a "made in America" story.
Order samples before large purchases to ensure excellent construction.
With the right designs and marketing, a hair bonnet shop can generate 6-figure revenues within 2 years.
Prices of $25-50 per bonnet, an average order value of around $60, and 5000 units sold monthly are realistic first-year goals.
Subscription plans for regular delivery help with retention.
Expand into adjacent products like headwraps, scrunchies, and pillowcases to increase ticket size over time.
Use social commerce and influencer partnerships to connect with style-conscious bonnet buyers across channels. Stand out with unique fabrics and inclusive sizing to claim your niche in this blossoming market.
2. Analyze the Competition
Thorough competitive analysis is crucial when launching a hair bonnet brand. Assess both local brick-and-mortar shops and leading e-commerce players.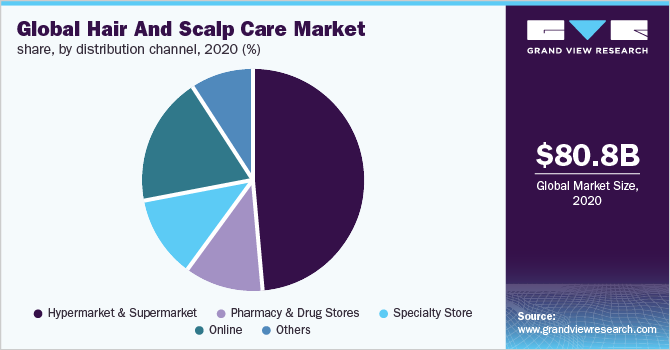 Some ways to investigate businesses in hair care and the bonnet business include:
Research stores in your area selling bonnets like beauty supply shops, department stores, and boutiques.
Visit in person and analyze product range, pricing, merchandising, and marketing.
Look for gaps you can fill like more inclusive sizing, underserved styles, or new fabrication ideas.
Sign up for email lists to evaluate promotions and launches.
Analyze best-selling listings on Etsy and Amazon for product ideas.
On Instagram, hashtags like #satinbonnets and #silkysmoothbonnets help uncover both emerging and leading brands.
Study influencers promoting bonnets and their engagement levels to identify potential partners.
Review competitors' social content and narratives to differentiate.
Assess brands' visual aesthetics including photography, videography, and graphics to identify strengths to emulate or gaps to improve upon.
Follow competitors over time to stay atop industry and product trends. Set Google Alerts and link brand accounts on social media to get updates.
Frequently evaluate SEO performance and monitor new product releases, partnerships, and marketing campaigns for current benchmarking.
Ongoing competitive analysis informs everything from product development to digital marketing strategy for your brand.
Derive actionable insights that help provide a better customer experience in key areas like product selection, pricing, supply chain, imagery, and promotion.
Competitive analysis into local hair bonnet business owners helps you solidify your business plan and engage better with your target market.
3. Costs to Start a Hair Bonnet Business
When starting a hair bonnet company, plan for both initial investments and recurring monthly/annual expenses. Carefully forecasting costs helps set realistic financial goals and secure adequate funding.
Start-up Costs
Startup costs range from $5,000-$15,000 to launch a bonnet brand. Initial investments include:
Business filing fees – $200 to formally register your LLC
Website – $500-2,000 for site design and e-commerce functionality
Product design – $500+ for a graphic designer to create branding and packaging
Inventory – Minimums of 100-500 units per style at $5-15 each from manufacturers
Shipping supplies – $300+ for mailers, boxes, tape, labels
Professional photography – $300-500 for lifestyle product images
Marketing assets – $200-500 for social media graphics, ads, promo materials
Ongoing Costs
Ongoing monthly expenses typically range from $1,000-$5,000:
Hosting, domain registration – $20-75 to maintain your website
Order fulfillment – $100+ monthly with 3PL like ShipBob
Payment processing – 2-4% of sales from Shopify Payments
Email marketing – $10-50/month for MailChimp or ConvertKit
Advertising – $100-500+ monthly for platforms like Facebook and Instagram
Accounting software – $5-50/month for QuickBooks or FreshBooks
Plan for annual recurring costs like:
Insurance – $500-2,000 for general liability and product insurance
Legal and professional fees – $300-1,000 for a business lawyer, accountant
Website maintenance – $100-500 annually
Product photography – Photoshoots every 6-12 months, $300 per round
Trademark registration – $200-500 to protect your brand name
New product development – $1,000+ to design and sample new styles
Staffing costs will depend on when you are ready to build a team. Many solopreneurs handle all operations initially. When expanding, budget $30,000-60,000 for an in-house employee or freelance assistance with marketing, customer service, order processing, and social media.
4. Form a Legal Business Entity
When starting a hair bonnet business, choosing the right legal structure is key. The four main options each have pros and cons to weigh for your specific situation and goals.
Sole Proprietorship
A sole proprietorship is the easiest and most affordable, with no formal registration needed. However, the owner is personally liable for any debts or lawsuits. Income and losses are also reported on the founder's tax return. This works for very small side businesses but poses risks as you scale.
Partnership
Forming a general partnership splits ownership between two or more people. You still bypass registration costs and have pass-through taxation. However, each partner is equally liable for financial or legal disputes, even if caused by the other partner(s). Formal partnership agreements are advised to assign duties and decision-making authority.
Limited Liability Company (LLC)
Many bonnet entrepreneurs opt for a limited liability company (LLC). LLC registration protects your assets from business debts and lawsuits. Taxes are pass-through while allowing more deductions than a sole proprietorship. LLCs also support multiple owners with flexibility around management structure. Startup costs are low, averaging $100-$900 depending on your state.
Corporation
For those seeking outside investment, a C corporation may be preferred by investors, creditors, or if pursuing an IPO. "C corps" limits owner liability and separates business and personal taxes. However, corporate income is taxed twice – at the corporate and shareholder levels. Significant legal paperwork and annual filing costs are also involved.
5. Register Your Business For Taxes
Once you form your LLC, the next vital legal step is obtaining an Employer Identification Number (EIN) from the IRS. Check with the U.S. Small Business Administration for federal requirements. The SBA also offers a local search tool for city and state regulations.
An EIN is required to open business bank accounts, apply for licenses and permits, hire employees, and file taxes. Unlike your SSN, it keeps your personal and business finances separate.
The good news is applying for an EIN is free and easy on the IRS website.
You'll need to share basic information like your LLC name, address, and ownership structure. The online application takes just minutes to complete. Instantly upon submitting, you'll receive your EIN via email.
Make sure to print and save this assignment notice. Your EIN also arrives by postal mail within 4 weeks if you need the paper notice.
With your new EIN, you can open business bank accounts, get insurance, hire employees, and start accepting payments.
Additionally, register with your state revenue department for sales tax collection. This enables charging sales tax on orders shipped to customers in your home state. Fill out the designated form and submit a $10-25 fee to receive your sales tax permit. Display this certificate publicly as required.
Having both a federal EIN and state sales permit legitimizes your business. These unique identifiers help separate and protect your personal and business assets as your bonnet shop grows. Take this foundational step to operate legally and enable future growth.
6. Setup Your Accounting
Robust accounting is crucial when launching your hair bonnet shop. Proper bookkeeping, records, and taxes help ensure legal compliance and financial clarity as you scale.
Accounting Software
Begin using small business accounting software like QuickBooks to automate tracking income, expenses, inventory, and taxes. Cloud-based apps like QuickBooks seamlessly sync with your business bank accounts and credit cards. Having all transactions in one secure dashboard provides real-time visibility into the financial health of your business.
Hire an Accountant
Consider hiring an accountant, at minimum for annual tasks like filing your business tax returns. Expect to invest $500-2,000 for this fiscal year-end support. A qualified accountant helps maximize write-offs and credits while ensuring full compliance. If you get audited by the IRS, having accurate books prepared by a professional provides peace of mind.
Open a Business Bank Account
Be sure to separate personal and business finances. Obtain an Employer Identification Number (EIN) and establish dedicated business banking and credit card accounts. Never comingle bonnet shop funds with your accounts. This makes accounting clean and clear while protecting your assets.
Apply for a Business Credit Card
Applying for a small business credit card provides benefits like rewards on advertising spend and building a business credit history. Business cards generally offer higher limits than personal cards and don't impact your credit score. Have your EIN and LLC documents ready when applying through issuers like Capital One or Chase.
7. Obtain Licenses and Permits
Most locales require all businesses to obtain a general business or occupational license. This ensures your business is following regulations and is officially recognized. For example, Los Angeles requires both a business license and a business tax registration certificate. Look up the rules for your city and county.
Seller's Permit: If you'll be making retail sales, you'll need a seller's permit or resale license. This allows you to buy merchandise wholesale without paying sales tax.
Food Establishment Permit: If you'll be manufacturing or selling food products like hair gels or oils, you'll need clearance from your local health department. Requirements vary based on location.
Trademark Registration: If your business will have a unique name or logo, consider trademarking it. This prevents others from using your business identity. You can apply for trademark registration through the US Patent and Trademark Office.
Home Office Permit: Many entrepreneurs start their businesses from home. Most places allow this, but some cities require home business permits. These verify that your home office complies with zoning laws.
Seller's Permit: To legally conduct retail sales in most states, you'll need a seller's permit or resale certificate. This allows you to purchase inventory without paying sales tax, and then charge customers the applicable sales tax rate at checkout.
8. Get Business Insurance
Opening a business? Don't neglect insurance. The right policies can save your company if disaster strikes.
Insurance protects against unforeseen costs like property damage, lawsuits, or employee injuries. It provides a safety net for your startup.
Imagine a slip-and-fall accident at your store. Or a fire that destroys your equipment. Without insurance, you'd pay all costs out of pocket. That could bankrupt a new business.
Policies like general liability insurance and business property insurance can be lifesavers. They cover costs from accidents, natural disasters, lawsuits, and more.
Don't risk going without coverage. Here are three scenarios where lacking insurance could sink a hair bonnet biz:
A customer trips to your store and sues for medical bills. Without liability coverage, you pay.
A pipe bursts and floods your office, ruining equipment. No business property insurance? That's a huge expense.
You hire a new employee who gets injured on the job. Without workers' comp, you foot the medical costs.
Getting insured may sound complicated, but it's doable if you follow these steps:
Determine your risks. Assess vulnerabilities like slip-and-falls or inventory theft.
Research policies like general liability and business property insurance. Compare plans and pricing.
Connect with an insurance broker. They help find affordable, tailored plans.
Complete applications and secure coverage. Pay your premiums consistently.
Insurance provides essential financial protection. Don't open your doors without it. Safeguard your hair bonnet venture from the start.
9. Create an Office Space
Starting a hair bonnet company? An office can provide a professional home base for your budding brand. Here are scenarios where a dedicated workspace could help:
Handling inventory and shipping
Meeting with suppliers and partners
Managing staff and daily operations
Let's explore some potential office settings for your startup:
Home Office
Working from home can save on costs. It may suit early-stage entrepreneurs just starting. A spare bedroom or basement could work nicely. Estimate $100-200 to set up a basic home workspace with a desk, supplies, etc.
Coworking Space
Coworking spaces like WeWork provide affordable, flexible office rentals. You can lease just what you need – maybe a single desk or a small private office. Coworking spaces also offer amenities like meeting rooms, kitchens, and business equipment. Costs average $200-500 per month.
Commercial Office
For established businesses, leasing traditional office space may make sense. Though more costly, you control the space and can design it specifically for your needs. Expect to pay $1,000 or more per month for a private office suite.
Retail Storefront
If selling directly to shoppers, a storefront allows customers to browse your wares in person. The retail space doubles as an office and sales floor. Prime locations and build-outs can get very pricey. Estimate $2,500 per month minimum for a modest-sized store.
10. Source Your Equipment
A hair bonnet startup needs certain supplies like sewing machines, fabrics, packaging, and more. Here are tips for acquiring the necessary gear:
Buying New
For brand-new equipment, check industry retailers like Sailrite Machines. Their industrial sewing machines are a smart investment for producing hair bonnets at scale. Expect to spend $500-2,000 for pro-level stitchers.
Buying fabric and notions is easiest online through sellers like Rockywoods Fabrics. Budget $5-10 per yard for bonnet materials like satin and silk.
Buying Used
Used equipment is often steeply discounted. Check classified sites like Craigslist and Facebook Marketplace for deals on sewing machines, sergers, irons, and more. Expect 50-75% off retail prices. Search for "used industrial sewing machine" or similar keywords.
Renting
Renting equipment avoids huge upfront costs. Consider renting industrial machines, steam presses, and other pro gear. Rates run $25-100 per week.
Leasing
Leasing lets you pay over time for necessary equipment. It's great for acquiring expensive gear like laser cutters or advanced computerized sewing/embroidery machines. Lease terms are usually 3-5 years.
11. Establish Your Brand Assets
Making your mark takes the right branding. A polished brand identity helps customers recognize and trust your company.
Get a Business Phone Number
Start with a memorable business phone number from a service like RingCentral. Choose an easy-to-say vanity number with your local area code.
Design a Logo
Design a logo and visual assets that reflect your style. A bold, creative brand logo makes an impression.
Consider a descriptive logo showing a hair bonnet. Or an abstract design incorporating your company's initials. Looka is a top resource for crafting logos. Their AI logo maker provides countless customizable options.
Print Business Cards
With your logo, create matching business cards, packaging, labels, and signage. Vistaprint offers affordable, quality printing for all branding collateral.
Business cards are a must. They enable networking and help build credibility. Hand these out at trade shows, local events, or even just around town. Vistaprint's linen-textured cards convey professionalism.
Buy a Domain Name
Secure a domain name that matches your brand. Short, memorable domains like HairBonnets.com sell your business 24/7.
Namecheap makes registering domains fast and affordable. Check domain availability and buy for under $20/year.
Design a Website
Now build and host your site. Options include a DIY site builder like Wix for drag-and-drop simplicity. Or hire a web designer on Fiverr if you prefer custom-coded pages.
12. Join Associations and Groups
Starting a hair bonnet company? Don't do it as a lone business owner. Connecting with other entrepreneurs and industry insiders can provide invaluable advice, contacts, and resources. Here are some ways to advance this business strategy and network with other beauty supply stores.
Local Associations
Seek out local small business associations like your Chamber of Commerce or Small Business Development Center. Most offer free or discounted memberships. You'll gain visibility and find mentors.
For example, join the Health Hair and Beauty Association to connect with others creating and selling hair bonnets and hair products.
Local Meetups
Attend industry trade shows and conventions like Bronner Bros International Beauty Show. Rub elbows with suppliers, stylists, and salon owners while learning the latest hair trends.
Use Meetup to find regular local meetups focused on topics like apparel design, sewing, and small business ownership. Swap tips and form collaborations.
Facebook Groups
Dive into Facebook Groups like Hair Business Blueprint with over 38,000 members. Share your business journey and get feedback. Start Your Hair Business is another great community. With 8,600 makers and artists, it's ideal for promoting your hand-crafted hair accessories.
13. How to Market a Hair Bonnet Business
Marketing is crucial for transforming a startup into a successful business. Strategic promotions make customers aware of your company and compel them to buy. Here are some marketing strategies for your target market:
Spread the Word
Tap your network first. Satisfied friends and family who organically showcase your bonnets provide valuable social proof.
Offer referral rewards to delighted customers. A $10 coupon for sharing on social media or referring friends incentivizes advocacy. This personal touch builds loyalty.
Digital Marketing
Run Google Ads campaigns to get found by local searchers. Target keywords like "satin hair bonnets."
Create Facebook and Instagram ads to reach your ideal demographics. Focus ads on women interested in hair care, beauty, etc.
Start a YouTube channel showcasing your products. Demonstrate bonnet styles and proper care in short tutorials.
Launch an email newsletter with hair tips, special offers, and new product announcements. Offer a coupon for subscribing.
Blog about bonnet care, hair trends, and your brand story. Optimized blog content boosts search visibility.
Leverage influencer marketing by sending free samples to popular natural hair YouTubers in exchange for reviews.
Traditional Marketing
Design eye-catching print flyers and mail postcards to advertise your product line. Target local hair salons, beauty supply shops, or boutiques.
Take out ads in beauty magazines and natural hair publications. Even small ads can generate interest.
See if local radio stations will feature your business during segments on community news.
Sponsor booths at hair and beauty conventions. Hand out coupons and samples to attract wholesale accounts.
The right mix of digital and traditional promotion will raise awareness and drive sales of your hair bonnets. Start small and track results, then double down on what works best.
14. Focus on the Customer
Providing exemplary customer service is crucial for any business, especially startups seeking to build a loyal fanbase.
Some ways to improve customer focus in your own hair bonnet business include:
Satisfied clients provide free marketing through word-of-mouth referrals and online reviews. Dissatisfied customers can sink a small business's reputation.
Go above and beyond for each client interaction. Respond quickly to questions and concerns. Offer easy returns or exchanges. Follow up after purchase to ensure satisfaction.
Surprise and delight shoppers with freebies like hair ties or silk scarves. Handwrite thank you notes for big orders.
Make shoppers feel valued, not just like transactions. Learn names and personalize interactions. Show genuine interest in their hair journeys.
This VIP treatment sparks loyalty. A delighted customer will enthusiastically recommend you to friends. They'll leave glowing online reviews that boost credibility. They'll choose you over competitors every time.
Exceptional service earns lifelong brand advocates who drive repeat sales. One glowing referral or review can gain ten new customers. This organic growth is marketing gold for small businesses with limited promotion budgets.