The grazing board, charcuterie, and deli foods industry is rising fast. With a prominent $224.92 billion earned in 2022 globally, it's a great time for entrepreneurs to get involved. The compound annual growth rate (CAGR) from 2023 to 2030 is projected at 5.7%.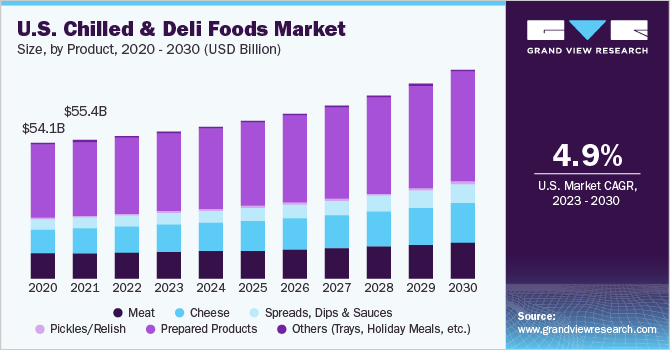 With their gorgeous presentations and tantalizing flavors, it's no wonder grazing boards are in high demand at small parties, events, and even casual get-togethers. If you have an eye for artful design and a passion for curating delectable bites, a grazing board business could be your ticket to success.
This guide will walk you through how to start a grazing board business. Topics include forming a legal business entity, competitive analysis, registering an EIN, obtaining grazing board business insurance for your own business, licensure in the food and beverage business industry, and more.
1. Conduct Grazing Board Market Research
Market research is an important aspect of developing a grazing board business. It offers insight into your target market, local market saturation, and trends like dried fruits, among grazing board products and services. There are two types of research, primary research you conduct yourself, and secondary research compiled by a third party.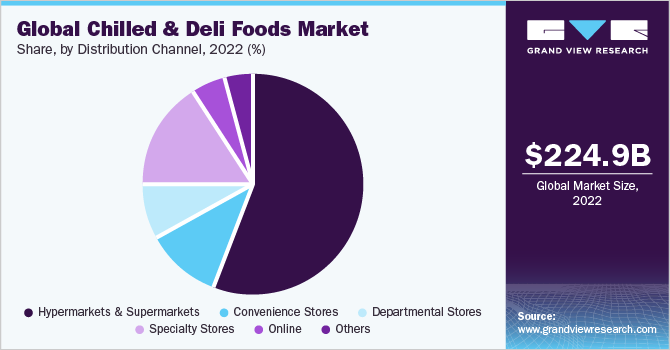 Several factors indicate a strong opportunity in this space:
Grazing platters have massive appeal as sharable appetizers for entertaining and events. As people continue hosting post-pandemic, grazing boards will remain popular. Over 74% of millennials enjoy hosting social gatherings according to Eventbrite.
Consumers increasingly want grazeable, snackable foods. Charcuterie taps into this preference, offering an array of bites to nibble on. The global snack food market is expected to grow at a CAGR of 5.4% through 2028 as reported by Meticulous Research.
Customization is king. Consumers want personalized products that align with their preferences and dietary needs. Grazing boards can be tailored to nearly any theme or diet.
Food art and presentation are trending. 48% of millennials say food aesthetics are very important according to IFIC. Grazing boards are edible works of art.
The DIY ethos remains strong. Many enjoy creating grazing boards themselves as a fun, creative outlet. Boards also make great virtual workshop topics.
Charcuterie complements the booming cheese industry. The global cheese market is projected to reach $144.4 billion by 2027 expanding at a CAGR of 2.8% based on ResearchAndMarkets data.
Consumers increasingly want local food products. Grazing boards highlight locally sourced artisanal cheeses, cured meats, crackers, and more.
With the right expertise, grazing board businesses can capitalize on this growth in multiple ways:
Catering private events like weddings, birthdays, corporate gatherings
Partnering with venues, restaurants, wineries, and breweries to provide boards
Teaching public and private workshops on assembling grazing boards
Curating DIY grazing board kits with local products
Selling pre-made boards at farmers' markets and pop-up shops
Offering charcuterie board subscriptions
Providing boards for photo shoots and branding events
The possibilities are endless. As demand for charcuterie grows, creative entrepreneurs have an opportunity to carve out their niche and spread the grazing board gospel. With the right skills and business savvy, this food trend can yield a very profitable enterprise. The visually stunning, tasteful world of charcuterie awaits.
2. Analyze the Competition
Doing your due diligence on the competition is essential when starting any business, including a grazing board company. As you begin a charcuterie board business, it helps to know what other charcuterie businesses are offering in terms of services, products, price points, and even marketing.
Here are some tips on assessing your competitive landscape, both brick-and-mortar and online:
First, identify direct competitors in your geographic area. Search platforms like Google Maps and Yelp using relevant keywords like "charcuterie board shop" or "grazing platter caterer" to uncover local businesses. Visit their websites and social media pages to evaluate services, products, pricing, and branding. Take note of pain points or gaps you could improve upon.
A major competitor in the international markets for grazing platter businesses is Goodness Gracious Sydney.
Compare your grazing platters business to local restaurant businesses, as well as charcuterie businesses. As a business insider, these competitors have insight into what works and what doesn't.
Attend events, farmers markets, and food festivals where competitors have booths. Observe their offerings and customer interactions first-hand. Chat them up to gather intel; most small business owners are open to networking.
Search hashtags like #charcuterieboard and #grazingtable on social media to find individuals and influencers operating in this space. Study their content and engagement levels. Reach out to collaborate if they have an aligned audience.
Set up Google Alerts for key terms to monitor mentions of competitors online. This can unveil promotions, new products, and events that may impact your strategy.
Evaluate competitors' digital presence including SEO elements that maximize discoverability. Run their websites through tools like Moz and SEMrush to compare domains, backlinks, and keyword rankings.
Research customer sentiment by reading online reviews of competitors on platforms like Yelp and Google. Look for common complaints and areas of praise to inform your products and services.
Studying both potential collaborators and competitors in the grazing board sector through multiple channels will provide invaluable insight into how you can differentiate your offerings in a crowded market.
3. Costs to Start a Grazing Board Business
Starting a grazing boxes company requires careful financial planning and budgeting. There's room for a large profit margin, but you'll also run into the standard startup and ongoing expenses during this full time job. Here is a comprehensive guide to the expected start-up and ongoing costs:
Startup Costs
Administrative Fees – $500-$2,000 Registering your business entity, permits, licenses, accounting software, legal fees
Website – $500-$2,500 A professional website to showcase visually appealing charcuterie boards, allow bookings, and sell products
Branding – $500-$5,000 Logo design, branding guidelines, printed marketing materials
Equipment – $2,000-$5,000 Boards, knives, cheese tools, decor, food storage, delivery containers
FDA Approved Commercial Kitchen – $2,000-$5,000/month for leasing a licensed commercial kitchen if required by your local regulations.
Starting Inventory – $1,000-$5,000 Initial supply of artisanal cheeses, charcuterie, crackers, fruits, nuts, honey, etc.
POS System – $500-$2,500 Tablet-based point-of-sale system for accepting payments
Initial Marketing – $500-$1,500 Business cards, flyers, social media ads
Ongoing Costs
Commercial Kitchen Rent – $2,000-$5,000/month If leasing a licensed commercial kitchen
Ingredients – $500-$1,500/month Charcuterie, cheese, crackers, fruits, and accompaniments
Rent – $1,000-$4,000/month Retail space or office if required
Staffing – $4,000-$12,000/month Employees for production, catering events, running retail space
Insurance – $100-$300/month General liability & food business insurance policies
Accounting & Legal Fees – $200-$500/month Payroll, tax prep, legal counsel on retainer
Utilities – $500-$1,500/month Electricity, gas, water, waste disposal
Marketing – $500-$1,500/month Website hosting, SEO optimization, social media advertising
Delivery Fees – $100-$300/month Gas, vehicle wear for catering events
Miscellaneous – $500-$1,000/month Office supplies, cleaning services, subscriptions, bank fees, etc
Starting and operating a grazing board business can require a sizable capital outlay. The good news is some costs can be minimized by starting small, producing boards from a home kitchen, and leveraging digital marketing.
4. Form a Legal Business Entity
When starting a grazing board company, one key decision is choosing your legal business structure. The four main options each have advantages and disadvantages to weigh.
Sole Proprietorship
A sole proprietorship is owned and operated by one person. It's the simplest structure with minimal legal paperwork. However, the owner is personally liable for all debts and legal actions against the business. This substantial risk makes a sole proprietorship ill-advised for a grazing board company given the food safety concerns.
Partnership
A partnership involves two or more co-owners sharing control of the business. Partnerships allow the pooling of more startup capital and divide liability exposure. However, conflict can arise amongst partners. Profits must be shared evenly regardless of capital contribution or work distribution. For grazing boards, disagreement on creative direction could fracture a partnership.
Limited Liability Company (LLC)
LLCs offer personal liability protection like a corporation with the pass-through taxation of a partnership or sole proprietorship. Startup and compliance costs are low. LLCs can have unlimited owners and are easy to run informally or more structured if growth warrants it. Owners' assets are shielded from debts and lawsuits.
Corporation
Corporations require the most complex formation process but limit owners' liability. Corporations can sell stock and have unlimited life spans. However, they are costly to create and administer. Corporations are subject to double taxation on profits. The rigid operations don't fit a small grazing board company just starting.
5. Register Your Business For Taxes
One essential step in forming your grazing board business is obtaining an Employer Identification Number (EIN) from the IRS. This unique 9-digit number functions like a social security number for your business for tax and banking purposes.
An EIN is required if you have employees, operate as a corporation or partnership, or need to open a business bank account. Even as a sole proprietor or single-member LLC, it's recommended to get an EIN to keep your SSN private.
The good news is applying for an EIN is quick and free through the IRS website. Simply follow these steps:
Go to IRS.gov and search "apply for an EIN" to find the online application.
Determine your business structure. Options include sole proprietor, LLC, corporation, etc.
Provide basic information about your business such as name, address, and responsible party.
Confirm whether you need the EIN for banking purposes or employees.
Submit the online form which takes about 15 minutes.
The IRS will immediately provide your EIN upon completion.
In addition to your federal EIN, don't forget to register with your state revenue department for any required sales tax permits. This allows you to legally collect and remit sales tax on taxable sales. The process and cost vary by state but are typically straightforward and nominal.
Having your catering business EIN and sales tax registration in place keeps your grazing board business compliant as you get up and running. Don't be intimidated by the paperwork! Obtaining these critical identifiers sets you on the path to becoming a legal and legitimate enterprise.
6. Setup Your Accounting
Careful accounting is crucial when launching a grazing board company. It helps you account for money coming in and out, hold yourself accountable for professional spending, and stay organized for the IRS. Some ways to maintain accounting processes in your charcuterie business include:
Open a Business Bank Account
After forming your business entity, immediately establish separate financial accounts. Open a dedicated business checking account to keep personal and commercial finances separate. This simplifies record-keeping and prevents commingling assets should the IRS inquire. Apply for a small business credit card as well; compared to consumer cards, credit limits are based on business revenue and credit profile.
Accounting Software
Next, begin using accounting software like QuickBooks to track all transactions and expenses from the start. QuickBooks seamlessly connects to your business bank and credit accounts to import and categorize transactions. It automates tasks like invoicing, billing, inventory management, and reporting.
Hire an Accountant
Consider hiring an accountant or bookkeeper, even if just periodically. As a business owner, you're tasked with monitoring spending habits and compiling all data for your end-of-year reports and tax filing. Bookkeepers offer services like:
Monthly reconciliation of bank and credit card statements
Cleaning up QuickBooks data and fixing errors
Year-end tax preparation to maximize write-offs and deductions
Providing ongoing tax, payroll, and compliance guidance
If hiring a full-time accountant isn't feasible initially, engage one quarterly or just for annual tax prep. Expect fees around $500-$2,000+ for tax prep depending on company complexity. This pales in comparison to IRS penalties and interest should tax issues arise.
7. Obtain Licenses and Permits
Before officially launching your grazing board company, it's crucial to ensure you have obtained all required business licenses and permits. Find federal license information through the U.S. Small Business Administration. The SBA also offers a local search tool for state and city requirements.
At minimum, you'll need a state business license which registers your company to legally operate in the jurisdiction. Fees are typically under $100 annually. You should also check with the local health department regarding food prep.
If preparing or storing food for your grazing boards, you must comply with food safety regulations. Most areas require a food handler's permit for anyone directly handling ingredients. These courses teach safe food prep and handling best practices. Permits must be renewed every 2-5 years.
Operating a commercial kitchen for board production also necessitates particular licenses and inspections. For example, a commercial kitchen license costs around $500+ annually and requires passing fire safety and health inspections. Any commercial kitchen equipment like cold storage units must meet sanitation requirements.
If selling pre-made boards or catering events, you may need additional retail food permits. These verify your kitchen processes adhere to local food safety rules and allow selling food to the public. Inspections are part of the application process.
Don't forget alcohol licensing either. If your grazing boards feature wine pairings, you'll need licenses allowing alcohol sales like a wine and beer retailer's permit. Requirements vary by state but these can cost $500-$1,000+ annually.
Also consider business insurance policies that reduce liability, especially vital for food businesses. General liability coverage protects against property damage, injuries, or foodborne illness claims. Expect about $50+ monthly for a decent policy.
8. Get Business Insurance
Operating a grazing board business comes with inherent risks that make business insurance highly advisable. The right policies can protect your company from scenarios that could otherwise lead to financial ruin. Work with a small business lawyer to make sure your business is covered.
Without adequate insurance, a few examples of what could happen include:
A customer gets severely ill from tainted food at an event you catered to. They sue for substantial medical bills and damages.
An employee cuts themselves while preparing a board and sues for a workplace injury.
Your commercial kitchen catches fire overnight and destroys your inventory and equipment.
In all of the above scenarios, lacking proper insurance could force you to personally cover massive costs. However, with policies like general liability, workers' compensation, and commercial property insurance in place, you'd be fully covered.
General liability insurance is crucial for food businesses to guard against foodborne illness, injury, and negligence claims. Expect monthly premiums of around $50-$200 depending on your revenue. Workers' compensation insurance covers medical and disability benefits for workplace injuries and is required in most states. Commercial property insurance will replace lost inventory and equipment after events like fires, floods, or theft.
Getting adequately insured is straightforward:
Research insurance brokers like Progressive Commercial, CoverWallet, and Thimble to compare plans and quotes.
Choose general liability limits; $1M per occurrence and $2M aggregate is common for small food businesses.
Add any other optional policies needed like workers' comp, commercial auto, etc.
Select your deductible based on premium affordability.
Complete a short application providing details on your business operations and history.
Pay your policy premium to finalize coverage.
Do your due diligence on insurance from day one. Paying premiums is a fraction of the cost if catastrophe strikes. Don't gamble with your grazing board success – get insured and protect the fruits of your labor.
9. Create an Office Space
Having a dedicated office can be advantageous for certain aspects of running a grazing board company. An office provides a professional meeting spot for client consultations, event planning sessions, and food tastings. It also offers a quiet workspace for administrative tasks like booking invoices and managing inventory.
Home Office
A home office is the most convenient and affordable option starting. Expect costs of $100-500 for basic office furniture and supplies. The downside is the lack of a professional atmosphere for client meetings.
Coworking Office
Coworking spaces like WeWork provide more legitimacy when meeting with customers. They offer flexible month-to-month memberships for $300-500 per month. Coworking spaces provide amenities like WiFi, conference rooms, kitchens, and community events. The collaborative environment also enables networking with other entrepreneurs.
Retail Office
For grazing board businesses with a retail component, office space may be incorporated into your store. Expect commercial retail rents of $2,000-$5,000 per month depending on location and size. Having an office onsite makes managing daily operations efficient.
Commercial Office
Leasing traditional office space in a commercial building is best once established. While pricier with rents from $1,000-$2,500 per month, dedicated offices project professionalism for meetings and provide room to grow your team.
10. Source Your Equipment
A grazing board business requires some key equipment and materials. Stocking up on quality boards, knives, and serving tools is essential whether buying new, used, renting, or leasing.
Buy New
Purchasing new ensures you get high-end equipment built to last. Specialty retailers like Sur La Table offer premium cheese knives, slicers, boards, and trays ranging from $10-$100. The investment is returned through durability.
Buy Used
Searching second-hand marketplaces can uncover quality supplies at a discount. Facebook Marketplace and Craigslist regularly list lightly used cheese boards, tiered platters, slicers, and knives for 25-50% off retail price. Thrift stores, antique shops, and flea markets are also prime grazing board treasure troves if you hunt for them.
Renting
Renting equipment is ideal for large events or temporary needs when buying isn't practical. Rental companies like Broadway Party Rentals offer massive grazing tables, glassware, platters, and utensils for $100-$ 500-day rental fees. This avoids purchasing specialty items used only occasionally.
Leasing
Leasing equipment through companies like CIT Group provides long-term use without a hefty upfront cost. Typical lease terms are 3-5 years for a monthly fee covering maintenance and repairs. This preserves capital for other startup needs like inventory or marketing.
11. Establish Your Brand Assets
Developing a strong brand identity is crucial for standing out in the grazing board industry. Customers connect with a memorable brand name, logo, and visual identity. Investing in core brand assets sets you up for success.
Get a Business Phone Number
First, establish a unique business phone presence using a service like RingCentral. A dedicated business line projects professionalism when booking clients or fielding inquiries. RingCentral offers unlimited calling, a toll-free number, call forwarding, and more starting at $30/month.
Design a Logo
Create a logo that encapsulates your brand identity in the cheese board and cured meats industry, using a logo maker like Looka. Consider a font-based logo featuring your business name or an abstract icon representing "graze" or "boards". Looka's AI generates custom options in minutes for about $20.
With a logo, build out supporting brand assets like colors, fonts, patterns, and imagery. Maintain consistency across assets so customers recognize your brand anywhere.
Print Business Cards
Business cards for your own charcuterie business are equally important for in-person networking and cementing your brand in customers' minds. Services like Vistaprint offer affordable, high-quality cards featuring your logo and contact information.
For any retail space, quality signage also elevates your brand. Vistaprint prints customized banners, door decals, hanging signs, and displays that catch the eyes and convey professionalism.
Buy a Domain Name
When ready to establish an online presence, secure your business name as a domain. Services like Namecheap make registering your custom .com fast and affordable around $10-$15 annually.
Design a Website
Next, build a website showcasing your products, services, and brand story. Options include do-it-yourself builders like Wix for $10-$40 monthly or hiring a pro through Fiverr with sites starting around $500.
12. Join Associations and Groups
Joining relevant local groups and associations provides invaluable connections when starting a grazing board company. Surrounding yourself with fellow food entrepreneurs yields tips, resources, and potential partnerships.
Local Associations
Seek out associations like culinary collectives, restaurant groups, and food business alliances through directories like the American Culinary Federation. Becoming a member grants access to events, continuing education, and promotion through the network.
Local Meetups
Attend regular food industry meetups and trade shows to connect face-to-face. Platforms like Meetup make finding local events easy. Network with fellow artisans and chefs while learning about new products and trends. The hands-on knowledge and client referrals gained are priceless.
Facebook Groups
Don't overlook Facebook groups focused on grazing boards and charcuterie either. For example:
Groups like these enable crowdsourcing inspiration on arrangement ideas, new products, workshop topics, and more. The hive mind insight helps elevate your offerings.
13. How to Market a Grazing Board Business
Implementing an effective marketing strategy is essential for any grazing board business to gain traction and scale. While referral marketing through your network provides a strong start, mixing in additional tactics ensures steady growth.
Referral Marketing
Referrals from delighted customers are hugely impactful. Offer incentives like discounts on their next order for any customer who refers new business. Word-of-mouth is your most valuable channel as a new company.
Digital Marketing
For digital marketing:
Run Google Ads campaigns focused on relevant keywords like "charcuterie boards", "grazing tables", and "cheese boards" in your area. Google's targeting capabilities provide qualified leads.
Promote catchy social media content showcasing your amazing boards. Grow your Instagram and TikTok presence with beautiful food photography using relevant hashtags.
Start a YouTube channel with engaging tutorials on assembling grazing boards. Educational videos position you as an authority.
Write blog content focused on charcuterie trends, product highlights, recipes, and entertaining tips. Quality content improves SEO and provides helpful resources.
Send email newsletters with promotions, new offerings, and insider tips to engage current customers. MailChimp makes creating and sending emails simple.
Traditional Marketing
For traditional marketing:
Distribute flyers and menus at locations your target customers frequent like wine bars, weddings, farmers markets, and upscale grocers.
Run local radio ads during talk shows and food programs. Audio ads reinforce your brand effectively.
Sponsor events and have a booth to connect with potential customers in person. People like putting a face to a business.
Send direct mail postcards showcasing your boards and offerings. Physical mail stands out and targets locally.
Mixing digital initiatives with select offline marketing activities tailored to your audience gives the best chance at converting prospects into loyal grazing board customers.
14. Focus on the Customer
Providing an incredible customer experience is crucial for any grazing board company to thrive. Each client interaction represents an opportunity to create a loyal brand advocate. Some ways to improve customer focus in your own charcuterie board business include:
Take the extra time to understand a client's vision for their event grazing table.
If you go above and beyond with a stunning bespoke creation tailored to their tastes, they will rave about you to everyone they know.
Quickly resolving any issues that arise demonstrates you stand behind your products and care about making things right.
Replacing a cracked platter or comping an item they weren't satisfied with earns trust and appreciation.
With a business so dependent on word-of-mouth and repeat customers, obsessive customer service must be a priority.
Consistently delivering 5-star experiences leads to glowing reviews, referrals, and a sterling reputation in the grazing platter business.
In a competitive grazing board market, you must wow clients at every touchpoint. By providing customer service that exceeds expectations, you cultivate brand ambassadors who become your best marketers. This personal touch fosters meaningful relationships with charcuterie board customers.