The charcuterie and chilled deli market is on the up and up across the globe. The compound annual growth rate (CAGR) is projected at 5.7% from 2023 to 2030. It reached $224.92 in 2022, which means now is a great time for newcomers to get involved.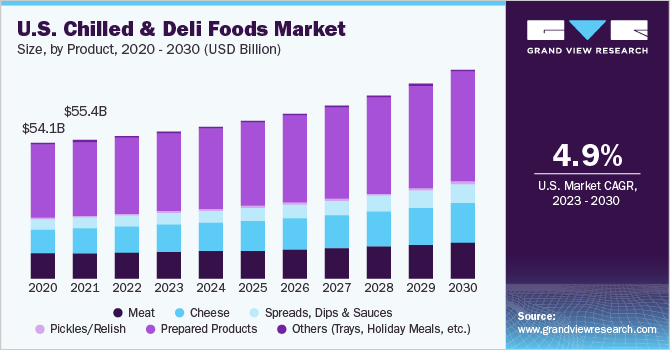 The rise of social media has fueled charcuterie mania, as photographic feasts for the eyes. For aspiring entrepreneurs, starting a charcuterie board business can be an appetizing opportunity. From dried fruits to cured meats and beyond, to start a charcuterie business you need a keen eye for high quality ingredients.
This guide will walk you through how to start a charcuterie board business. Topics include sourcing materials for your prepared charcuterie boards, designing a website to start selling charcuterie boards, registering an EIN, marketing, and more. Here's everything you need to know to start a successful charcuterie business.
1. Conduct Charcuterie Board Market Research
Market research is an essential part of starting your own charcuterie board business. Any food and beverage business needs to know the trends in the industry, your target market, the local market saturation, and other important facts involved in the cheese board business.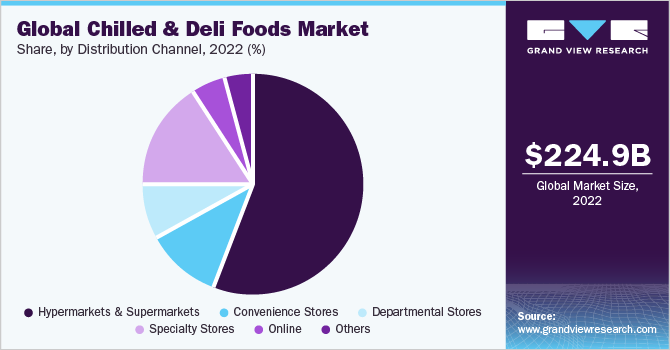 Some information you might learn through catering business market research as you build an executive summary includes:
Several factors are fueling this rapid growth. First, charcuterie boards offer an Instagram-worthy presentation that people love sharing on social media.
The #charcuterieboard hashtag has over 3 million posts on Instagram posts showing cured meats and other treats on curated charcuterie boards.
Charcuterie also fits with larger health trends as consumers look for artisanal, high-quality charcuterie board ingredients.
Most charcuterie is still purchased from delis or assembled at home. Any business insider can tell you, that professional charcuterie boards offer a high profit margin compared to home platters.
Starting a charcuterie business has relatively low barriers to entry.
With some basic equipment like boards, knives, and storage containers, entrepreneurs can get started from home kitchens.
Initial inventory costs are also reasonable at around $500-$1000 to source quality meats, cheeses, crackers, fruits, spreads, and accessories.
Profit margins for charcuterie tend to be high, with prepared boards retailing for 3-5x the base ingredients cost on average.
Gift-quality boards and platters can command even higher margins. Sell them alongside favorite desserts, snacks, and beverages.
Catering charcuterie for private events can generate over $1000 in sales from a single event.
Competition is increasing, but consumer demand continues to grow. Use competitor knowledge to gain new ideas for products and services.
The charcuterie boards trend is still in its early stages. For entrepreneurs who can creatively capitalize on charcuterie's photo-friendly nature and appeal to quality-conscious consumers, the market offers substantial upside for new entrants.
2. Analyze the Competition
Doing a competitive analysis is crucial when entering the charcuterie boards space. Start by identifying direct competitors like local charcuterie shops, caterers, and producers of packaged boards and platters.
Some ways to learn more about competitors in the cured meats and charcuterie boards industry include:
Visit their stores or order their products to evaluate quality, branding, pricing, and presentation.
Examine their social media and web presence to assess their marketing approach and customer engagement.
Widen your search to include indirect competitors. These could include delicatessens, cheese shops, bakeries, and specialty food stores that offer charcuterie board items or components.
Study their charcuterie displays and offerings when you visit.
Follow their websites and social platforms to learn about any charcuterie promotions, events, or partnerships.
Research consumer review sites and local business directories to find customer feedback on competitors.
Use this intel to dodge pitfalls and capitalize on areas where competitors are missing the mark.
If selling online, research Etsy, Amazon Handmade, and other e-commerce sites.
Evaluate competitor listings for pricing, photography, descriptions, and reviews.
Ongoing competitive monitoring is key.
Sign up for competitors' email lists, follow their social feeds, and set Google Alerts.
Thorough competitor research takes time but provides invaluable insights as you craft your business plan. Know your competitors inside and out, and you'll know just how to take a bite out of the charcuterie market.
3. Costs to Start a Charcuterie Board Business
Starting a charcuterie board business will require both upfront investments and ongoing expenses. Carefully estimating these costs is important for securing funding, setting prices, and building a profitable model. Let's take a look at the pricing structure and how it will impact your profit margin.
StartUp Costs
Registration & Licensing: Budget approximately $100-$800 to formally register your business and obtain necessary licenses and permits. Costs vary based on entity type and location.
Commercial Kitchen: Leasing a licensed commercial kitchen can cost $200-$500 per month, or around $2,000-$6,000 upfront to build one out. Cottage food laws may enable home preparation depending on the products.
Ingredients & Supplies: Quality meat, cheese, crackers, fruits, nuts, and accompaniments will run $500-$1,000+ to stock up initially. Boards, knives, containers, labels, and packaging could cost another $300-$500.
Website: Building a website to promote your business and facilitate online sales will likely cost $60-$150 to purchase a domain and host a basic site. Factor in another $300-$2,000+ if hiring a designer.
Marketing: Save $500-$1,000+ to cover initial marketing efforts like business cards, flyers, stickers, giveaways, and social media advertising.
Professional Services: Legal fees to form an LLC run $500-$1500. Hiring an accountant for tax prep could cost around $300-$800.
Eqa equipment: At a minimum, a good chef's knife ($100-$200), cutting boards ($25-$100 each), food storage containers ($100-$300), and display serving platters ($50-$300 per platter) will be needed. Leasing refrigeration and delivery vehicles would add thousands more.
Ongoing Costs
Ingredients: With ingredient costs around $15-$30 per small charcuterie board and $30-$60+ for larger platters, ingredient costs may range from $1,000-$5,000+ per month depending on order volumes.
Rent: Leasing a retail space for a charcuterie shop could cost $1,000 – $4,000 per month. Storage space or commercial kitchen rent would be extra.
Staffing: Employing charcuterie makers, sales staff, and delivery drivers at $15-$20 per hour would add $2,000-$8,000+ to the monthly payroll.
Insurance: General liability insurance for food businesses costs $30-$150 per month. Product liability insurance could add another $40-$200 per month.
Utilities: Gas, electric, water, and waste bills for a commercial space might run $200-$1,000 per month depending on size.
Marketing: Budget for ongoing marketing like social media advertising ($100-$500 per month), promotional events, new branded collateral, and website maintenance.
Accounting: Expect regular accounting fees of around $200-$500+ per month for bookkeeping, payroll, tax prep, and financial statements.
Carefully forecasting and tracking both start-up and ongoing costs will enable new charcuterie entrepreneurs to financially plan, secure funding, price profitably, and build a sustainable business model. Check the Penny Hoarder for ideas to save money starting your new side hustle or company.
4. Form a Legal Business Entity
When starting a charcuterie board business, the legal structure you choose will impact taxes, liability, and ease of operation. Let's explore the pros and cons of each for this food-based endeavor.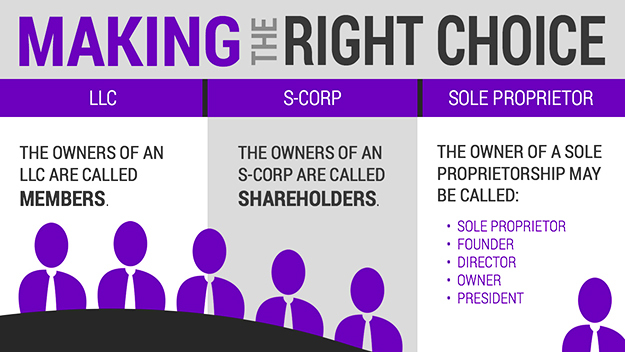 Sole Proprietorship
A sole proprietorship is the simplest option – you alone own and operate the business. No formal registration is required beyond licenses and permits. This offers maximum control and freedom to run your charcuterie company as you see fit. However, you assume unlimited personal liability for debts and legal claims.
Partnership
Joining forces with a co-owner as a partnership spreads liability exposure. Shared decision-making and pooled resources also provide benefits. However, partnerships can lead to conflicts if you have different visions. Ambiguities around profit/loss sharing may arise. Some jurisdictions require formal partnership agreements. This is a good option for a family business.
Limited Liability Company (LLC)
For most charcuterie businesses, forming an LLC provides the best protection. As the name implies, your liability is limited to your investment stake. The LLC structure shields your home and bank accounts if sued over foodborne illness or injuries. You'll also benefit from corporate-level tax deductions. LLCs allow pass-through taxation so profits are taxed on your returns.
Corporation
A C-corp or S-corp entity fully separates your business from your assets. This represents the highest liability shield but requires extensive record-keeping and corporate formalities. Double taxation applies – profits are taxed at both the corporate and shareholder level. For a small upstart charcuterie business, these complexities outweigh any advantage over an LLC.
5. Register Your Business For Taxes
Once you've structured your charcuterie company, the next key legal step is obtaining employer and tax IDs. For this, you can work with a small business lawyer, or go through the steps yourself with the IRS.
An Employer Identification Number (EIN) serves as your business's social security number for tax purposes. It is required for opening business bank accounts, applying for licenses, hiring employees, and filing tax returns – even if operating as a sole proprietor without employees.
The good news is obtaining an EIN is fast and free directly from the IRS website. You'll need to create an IRS account if you don't already have one. The online application will walk you through entering your business name, address, entity structure, and responsible party.
Next, contact your state revenue or taxation department to obtain a sales tax ID. This is required in most states if selling taxable goods directly to consumers. The sales tax ID allows you to legally collect and remit state sales taxes on charcuterie products and boards.
Once armed with your EIN and state sales tax ID, you can move forward by opening business bank accounts, applying for required licenses, hiring staff, and interfacing with vendors. Display your EIN and sales tax ID as required on invoices, order forms, and other documents.
6. Setup Your Accounting
As a charcuterie entrepreneur, meticulous bookkeeping and accounting may not seem exciting, but it's crucial for success. Proper accounting helps optimize profits, manage cash flow, avoid IRS issues, and make smart decisions.
Accounting Software
Start by separating personal and business finances. Open a dedicated small business bank account through providers like Chase or Bank of America. Never co-mingle personal and company funds. Likewise, obtain a business credit card in your company's name only. QuickBooks integrates seamlessly with many banks and cards, automating the entry of transactions.
Hire an Accountant
Bringing on an accountant takes your charcuterie accounting to the next level. A certified accountant provides bookkeeping, payroll, quarterly/annual tax prep, financial statements, and overall guidance. Expect fees of $200-$500 per month for regular services or $500-$2,000 for annual filing. Worth the investment, a seasoned accountant helps ensure tax compliance and optimize your finances.
Apply for a Business Bank Account
Every new charcuterie board business owner should open a business bank account to separate personal and professional finances. Local businesses have a responsibility to maintain organized accounting records. Separate accounts help with this.
Apply for a Business Credit Card
A business credit card earns rewards while separating purchases from personal cards. Business cards don't impact your credit score either. Issuers like Capital One and American Express base business credit limits primarily on business revenue and age.
7. Obtain Licenses and Permits
Before welcoming your first customers, it's crucial to ensure your charcuterie business has all required licensing and permits in place. Find federal license information through the U.S. Small Business Administration. The SBA also offers a local search tool for local regulations.
Any business in the food industry needs to be inspected by the local health department. An FDA-approved commercial kitchen needs to meet local and federal requirements to serve charcuterie board customers.
At a minimum, you'll need a basic business license or tax registration certificate from your city or county. This demonstrates you've registered your business locally as a licensed commercial operation. The application process is straightforward – provide your company name, owners, address, and in some cases, a one-time registration fee of around $50-$100.
If preparing charcuterie in a commercial kitchen, you'll also need a food handling permit. Complete a short training course on safe food prep and apply with the health department. You'll have to pass an inspection for proper sanitation, storage, equipment, signage, and more. Plan for fees of $100-$500+. Renewals are annual.
Selling prepackaged goods like DIY charcuterie kits may require state manufacturing or wholesale licenses. These certify your food products are safely handled and truthfully labeled. Applications typically need your business info, product details, licensed kitchen, and a small fee.
If selling alcohol-infused products like charcuterie with wine pairings, additional liquor licenses apply. There are often county and state-level retail liquor licenses required. Some areas restrict hard alcohol but allow beer and wine. The application process can take 60+ days and cost $500-$1000+.
Mobile food vending presents another area of permitting. To operate a food truck or cart, you'll likely need both health department and local vending permits. These regulate parking locations, safety protocols, signage, and more. Vending permits range from $50-$500 per year.
8. Get Business Insurance
Charcuterie boards are all the rage, but your small business still needs to include insurance as part of your business plan. Operating a charcuterie business carries inherent risks that make insurance coverage essential. The right policies help safeguard your company's financial future.
General liability insurance protects against third-party bodily injury, property damage, and associated legal claims. It covers you if a customer gets sick from tainted food or slips and falls in your store. Minimum limits of $1 million per occurrence and $2 million aggregate are recommended.
Product liability insurance provides protection if a food product you produce causes harm. It covers recall costs as well as damages from illness or injury. This specialized coverage is crucial for food businesses.
Other common policies like commercial property insurance, workers' compensation, and business interruption insurance also merit consideration. Consult with providers like The Hartford or State Farm to determine optimal coverage for your charcuterie operation.
Going without adequate insurance opens the door to bankruptcy-inducing risks:
A major food poisoning incident resulting in hospitalization could lead to millions in legal claims without liability coverage.
A fire could destroy your commercial kitchen and force you to entirely rebuild without property insurance.
Key equipment breakdowns or supply chain disruptions could sink revenue without business interruption insurance to recoup losses.
Safeguarding your charcuterie enterprise is worth the relatively minor ongoing insurance investment. Don't cut corners – implement the coverage necessary to hedge risk and operate with confidence.
9. Create an Office Space
Selling charcuterie to friends, family, and customers is a full-time job. An office provides a designated hub for charcuterie operations like managing orders, scheduling deliveries, handling paperwork, and holding meetings. While a home office offers convenience, consider these alternatives as your business grows.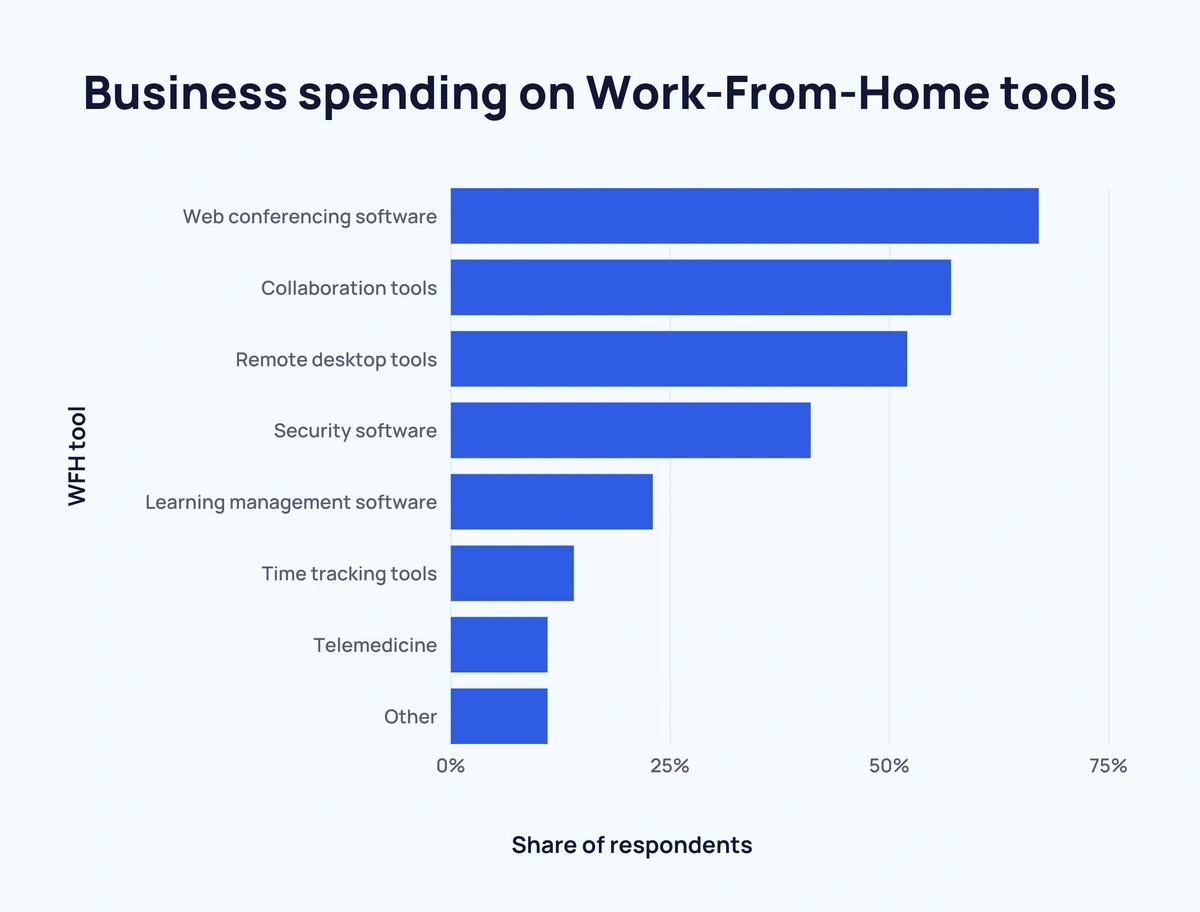 Home Office
A spare room or finished basement can readily transform into a functional home office for minimal upfront cost. With just a desk, computer, phone, and supplies you'll have a space to tackle administrative work. But distractions are plenty and expansion is limited in a residence. Still, it's a perfect starting point before moving into commercial space.
Coworking Space
For around $200-$500 per month, coworking spaces like WeWork provide amenities like WiFi, printing, conference rooms, and community events without the cost of a long-term lease. A semi-private office lets you focus on charcuterie work while still gaining exposure to other entrepreneurs. The flexible month-to-month terms also allow you to test out locations before committing.
Retail Shop
If planning a charcuterie storefront, secure office space in conjunction with your retail lease. Even a modest 200 sq. ft. space tucked in the back of the store provides room for computer work, supply storage, product prep, and employee meetings. In a prime retail location, expect to pay $1,000 in rent per month. Ensure adequate parking, signage, and accessibility for customers.
Commercial Office
Leasing dedicated office space in a business park or commercial building conveys professionalism to clients. With 500 sq. ft. available, you'll have ample room for multiple employees, client meetings, inventory storage, and food preparation. However, rents of $2,000 per month represent a significant ongoing expense. Select space with room to grow to avoid relocating constantly.
10. Source Your Equipment
A charcuterie entrepreneur's essential tools include ingredients, boards, knives, storage, and display pieces. Strategic sourcing helps launch your business affordably. Consider buying new for longevity, used for savings, renting, or leasing.
Buying New
Brand-new top-quality boards, knives, deli containers, and serving platters come at premium prices but will likely last for years with proper care. Shop restaurants supply stores like WebstaurantStore, niche charcuterie sites like CharcuterieMasters, and artisan wood shops for boards. Budget at least $500-$1,000 for high-end supplies.
Buying Used
Gently used equipment recoups savings off retail pricing. Check restaurant auctions, Craigslist, and Facebook Marketplace for commercial-grade supplies on the cheap. For example, a quality used 12" chef's knife sells for around $50 vs. $150 new. Take care to thoroughly clean and sanitize any used tools.
Renting
Numerous rental companies offer refrigeration units, beverage dispensers, tables, linens, and other catering/event supplies for your charcuterie business. Renting what you need on a per-gig basis avoids large capital outlays. Drawbacks include rental fees and equipment availability. Renting is especially useful if this is more of a side hustle or hobby.
Leasing
Leasing commercial kitchen equipment through companies like United Leasing locks in consistent payments over a set term (usually 3-5 years) to use the equipment. However, leasing terms are rigid, and non-payment damages credit. Only advised once established.
11. Establish Your Brand Assets
Branding is invaluable for making your charcuterie business recognizable, professional, and memorable. Start a charcuterie business off on the right foot by branding everything from grazing tables to dried fruit dishes. Follow these key steps to create cohesive brand assets.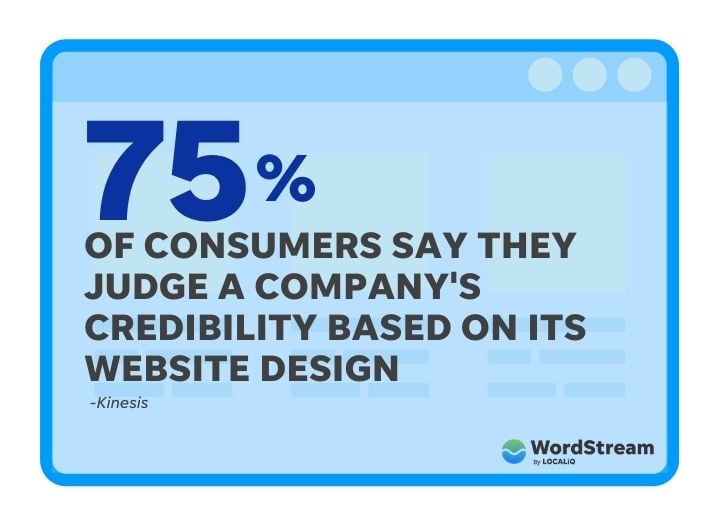 Getting a Business Phone Number
A dedicated business phone number lends legitimacy versus using a personal cell. Cloud-based systems like RingCentral make it affordable and flexible to establish a professional business line with custom greetings, extensions, voicemail, and more. Your new number sets you apart from charcuterie business competitors.
Creating a Logo and Brand Assets
A polished logo distills your charcuterie brand's personality into an iconic mark. Looka's AI logo maker quickly generates on-theme options for feedback and refinement. Complete the look with branded colors, fonts, patterns, and imagery on your website, signage, packaging, and collateral. Maintaining visual consistency strengthens your brand identity.
Printing Business Cards and Signage
Business cards enable easy sharing of your contact information and branding. At meetings, pop-ups, and networking events, cards facilitate connections. Vistaprint makes it fast and affordable to design and print 500+ cards showcasing your logo, tagline, and contact info. For storefronts, quality signage and decals from Vistaprint grab customer attention.
Securing a Domain Name
Your domain is the unique web address tied to your brand. Aim for your business name or a short, memorable phrase containing "charcuterie". Use Namecheap's domain search to verify availability and register your .com for around $12/year.
Building Your Website
Every business needs a website to establish an online presence. With user-friendly DIY site builders like Wix, you can create a polished, responsive website yourself for $10-$30 monthly. Or, hire a web designer on freelance sites like Fiverr for custom sites starting at around $500. Include your brand assets, services/products, and contact forms to enable 24/7 access for customers.
12. Join Associations and Groups
Joining relevant organizations and networks builds connections while providing valuable insights into the charcuterie industry. Discover trade secrets and collaborate with peers through these avenues.
Local Associations
Area charcuterie or culinary associations like the American Culinary Federation provide forums to meet fellow artisans. Attend mixers, classes, and conferences to exchange tips on suppliers, techniques, and more. Groups like the American Cheese Society also offer seminars and competitions. Expect reasonable annual dues of around $100.
Local Meetups
Utilize sites like Meetup to find regular local networking meetups for food entrepreneurs. Rub elbows with restaurateurs, caterers, food truck operators, and others navigating similar small business challenges. Share advice and potential partnerships. Consider hosting your own Meetup focused on charcuterie enthusiasts.
Facebook Groups
Industry-specific Facebook groups facilitate connecting nationally. The Butchery & Charcuterie Business Owners Resource Network has thousands of engaged members. Post questions and photos of your platters to receive feedback. Participate in building your profile and following.
13. How to Market a Charcuterie Board Business
Implementing an effective marketing strategy is imperative for attracting new charcuterie customers and driving growth. Leverage digital and traditional techniques to spread awareness and demand.
Personal Networking
Tap your existing network and satisfied clients. Incentivize referrals with discounts like 10% off their next order. Request testimonials and reviews to build credibility. Word-of-mouth is your most valuable marketing channel early on.
For broader outreach, consider these digital and traditional approaches:
Digital Marketing
Run Google Ads with tempting imagery and targeted keywords like "charcuterie near me" to get on local searchers' radar.
Promote tempting platters through Facebook and Instagram ads. Geo-target nearby areas.
Start a YouTube channel with charcuterie tutorials, product reviews, and business vlogs to build an audience.
Engage followers by posting platters and charcuterie tips regularly on social media.
Publish recipes, arranging tips, and charcuterie trends on a company blog to boost SEO.
Send promotional emails to subscribers announcing new products, events, or deals.
Traditional Marketing
Design eye-catching flyers and distribute them throughout the community via local shops, libraries, notice boards, etc.
Take out print ads in luxury magazines and lifestyle publications. Focus on food, wine, and home & living genres.
Arrange a booth at farmers' markets, food festivals, and other local events to sample wares.
Run radio spots on niche stations focused on dining, gourmet foods, and home entertaining.
Send direct mail postcards to upscale neighborhoods announcing your charcuterie catering.
Track results to double down on what moves the needle, whether digital ads or community sampling events. Consistent marketing exposure builds familiarity and buyer trust over time.
14. Focus on the Customer
Providing exemplary customer service is crucial for any charcuterie entrepreneur to drive reviews, referrals, and repeat sales. Customer focus is integral to attracting potential customers and retaining existing ones. For a local restaurant or caterer, customers can make or break your new business.
Start by ensuring smooth order fulfillment and prompt responses to inquiries.
Confirm orders via email, meet deadlines, and resolve any issues ASAP.
Follow up post-delivery to confirm satisfaction.
Little frustrations like late deliveries or incorrect items can quickly sink your reputation.
Surprise and delight customers with small touches like a handwritten thank you note complimentary snacks, or bonus charcuterie pieces.
Empower staff to surprise repeat or high-value customers within reason. It could turn into extra cash later.
Solicit feedback regularly via social media polls, email surveys, and review sites.
Turn negatives into positives by addressing flaws openly and making amends to increase total sales.
Provide multiple contact channels like phone, email, chat, and social media.
Meet customers on their preferred platform and make reaching a real person easy.
Offer special occasion services and product offers for birthdays, anniversaries, Mother's Day, and more.
With remarkable service, charcuterie patrons become brand champions. Hopefully, this guide has offered some valuable information on starting your own charcuterie board business. Good luck and happy eating!