The screen printing industry is heading up, with a projected compound annual growth rate (CAGR) of 2.8% from 2023 to 2030. As of 2022, the market reached $489.63 billion, meaning by 2030, you're looking to make a nice profit.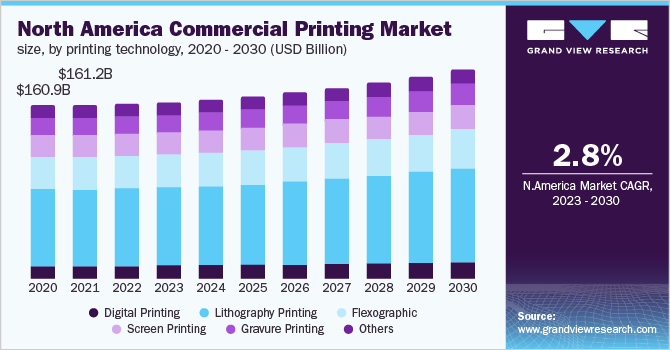 For entrepreneurs considering starting their own screen printing company, now may be an opportune time to get into this growing industry and establish a specialty niche or competitive advantage. With some initial equipment, supplies, and elbow grease, screen printers can start turning profits on small-batch orders from local businesses and expand from there.
This guide will explain how to start a screen printing business. Topics include sourcing materials to screen print, opening a business bank account, registering an EIN, market research, and more. Here's everything you need to know to start your own screen printing business.
1. Conduct Screen Printing Market Research
Market research is an integral part of starting any screen printing shop. It offers valuable insight into trends in the screen printer market, your target audience, local market saturation, and other information needed to start screen printing.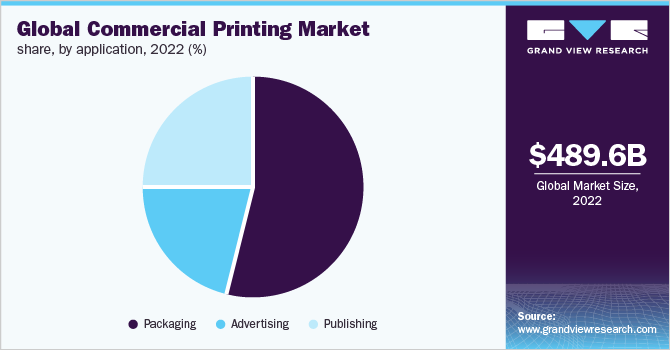 Some details you'll learn through marketing as a successful screen printing business include:
The best opportunities are in printing on textiles like t-shirts, sweatshirts, and hats.
Companies making custom prints for promotional products and apparel can target local businesses, event planners, schools, nonprofits, and more.
Athletic teams, music groups, and other organizations need jerseys, tees, and sweatshirts printed regularly.
With low startup costs, even home-based screen printing businesses can profit from these consistent local sources of demand.
Signage and decal printing is another major service, making up 20% of revenue.
Banners, vehicle wraps, window decals, yard signs, and more are needed by many of the same clients that order apparel printing.
Restaurants, realtors, and event venues will pay for quality signage that builds their brand.
Focusing on superior customer service and fast turnaround times can help new printing companies stand apart.
Large runs for big corporate clients offer high-volume business but require significant equipment investments. New entrants may want to perfect their operations with smaller orders first. Outsourcing production during peak times is an option to handle overflow without expanding too quickly.
2. Analyze the Competition
Understanding the competitive landscape is key for new screen printing companies. Locally, drive around to identify existing shops and assess factors like location, signage, facility size, and branded vehicles.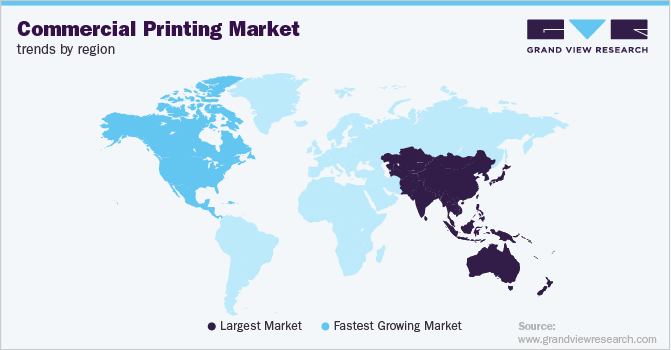 Some ways to find details on local competitors include:
Examine industry reports to learn the market share of top printing firms like Deluxe Corp.
While unlikely competitors initially, their expansion plans may influence local opportunities.
Review trade journals and communities to find common pain points like capacity constraints and bottlenecks.
Joining a print association provides access to industry benchmarks.
Search online directories and platforms like Yelp to see their services, reviews, and ratings.
Look up their websites and social media to evaluate their portfolio, pricing, and messaging.
Online competitions are growing. Their infrastructure makes it easy for individuals and small businesses to design and sell printed products. New printing companies can still compete by focusing on the fast local turnaround. Offering integrated design services is another way to provide more value than pure order fulfillment.
3. Costs to Start a Screen Printing Business
When launching a screen printing company, they typically range from $20,000 to $100,000 depending on the scale of operations. Let's more closely explore the costs you'll encounter as you purchase a screen printing machine, rent a facility, and more.
Start-up Costs
Equipment and screen printing supplies are the biggest expense. An entry-level screen printing press costs $5,000 to $10,000.
Additional presses can run $3,500 to $7,000 for semi-automatic or $8,000 to $15,000 for automatic.
A four-color manual press with an electric flash dryer is a reasonable starter setup for around $7,500.
Other essential gear like washout booths, exposure units, screens, and conveyor dryers can add $5,000 to $20,000 in expenses.
Budgeting $15,000 to $25,000 for core equipment allows room for growth.
Working capital covers inventory like blank apparel ($1,000 to start), printing supplies ($500 to $1,000), and shop necessities.
Incorporation or licensing fees are around $100 to $800 depending on location and structure.
Print shop software averages $50 to $100 monthly for project management and invoicing.
An e-commerce platform like Shopify to take custom orders online runs $29 to $299 per month.
Leasing a small commercial space for screen printing costs $7 to $12 per square foot monthly, so plan on $2,500 to $4,000 for 750 to 1,000 sq ft.
Utilities, insurance, any initial shop renovations, and initial marketing efforts should also be factored in.
Ongoing Costs
Typically include rent, payroll, supplies, software subscriptions, utilities, maintenance, insurance, and sales and marketing costs. Any additional equipment lease payments would need to be budgeted as well. Staffing costs vary based on hiring needs and local wages. As revenue grows, upgrading machinery and expanding production capacity leads to larger annual capital expenditures.
4. Form a Legal Business Entity
When starting a screen printing company, the legal structure impacts taxes, liability, and operational flexibility. The four main options each have pros and cons.
Sole Proprietorship
A sole proprietorship is the simplest and most affordable, requiring only a business license. There is minimal paperwork, and profits are taxed as personal income. However, the owner has unlimited liability for debts and lawsuits. This risk is too great for most businesses.
Partnership
Forming a general partnership shares liability across partners. However personal assets remain vulnerable without corporate protection. Partners also share authority, creating potential disputes. Income is passed through to individuals. This structure works best for small professional services firms.
Limited Liability Company (LLC)
For equipment-intensive operations like printing, an LLC limits liability and is taxed like a sole proprietorship or partnership while allowing shared ownership. A startup costs more than a sole proprietorship but much less than a corporation. LLCs can elect S-corp status for tax savings. This hybrid approach provides liability protection without high compliance costs.
Corporation
C corporations have the most complex taxation and legal requirements. Double taxation of profits and extensive recordkeeping make this unsuitable for most small businesses. Screen printing companies with venture capital funding may need to incorporate. However, an LLC provides most benefits without the added overhead.
5. Register Your Business For Taxes
An Employer Identification Number (EIN) is required by the IRS for any business, including a screen printing t shirts company, to identify tax accounts. Even sole proprietors need to get an EIN. It's easy to apply online.
Go to IRS.gov and search "apply for an EIN" to find the application page. You'll need to create an IRS online account if you don't already have one. Make sure to have key information handy like name, address, and SSN for those with ownership stakes.
The online application takes about 10-15 minutes to complete. You'll be asked for the legal name and structure of your business, start date, reason for applying, and responsible parties. Providing contact details and principal business activity codes helps process the EIN faster.
Once submitted, you will immediately receive your EIN at the end of the session. There is no cost to obtain this identification number. Print or save the confirmation notice for your records.
The EIN is necessary to open business bank accounts, apply for licenses and permits, hire employees, and file taxes properly. It is used on all official documents instead of SSNs to keep personal and business finances separate. Stay compliant with IRS requirements by always using the EIN on screen printing forms.
You'll also need to register with your state Department of Revenue for sales tax collection. Search "[state] business tax registration" to find the right agency. Fees are generally $10-$100 depending on location. Proper licensing ensures you collect and remit sales tax according to local regulations.
6. Setup Your Accounting
Proper accounting is crucial for screen printing companies to track finances, manage taxes, and operate smoothly. Investing in tools and services prevents issues down the road.
Accounting Software
Getting accounting software like QuickBooks streamlines bookkeeping and automation. Connecting to business bank/credit card accounts allows seamless transaction importing. Features like invoicing, expense tracking, reporting, and payroll prep ensure organized records. This gives real-time visibility into the financial health of a growing printing business.
Hire an Accountant
Hiring an accountant provides expertise that screen printers often lack. They can handle tasks like monthly reconciliations, sales tax filings, and advising on optimizing finances for profitability and tax efficiency. Come tax season, an accountant prepares returns and ensures accurate IRS reporting.
Open a Business Bank Account
Keeping business and personal finances completely separate is essential. Commingling funds leads to problems in accurately documenting business income and expenses. The IRS requires being able to differentiate sources. Opening a dedicated business checking account and using a business credit card helps avoid co-mingling.
Apply for a Business Credit Card
Business credit cards also build credit history and can offer better terms than personal cards. Limits are based on business revenue and creditworthiness. Provide legal registration documents and EIN when applying for a card tailored to printing needs.
7. Obtain Licenses and Permits
Operating legally requires screen printing companies to obtain proper licensing before opening. Find federal license information through the U.S. Small Business Administration. The SBA also offers a local search tool for state and city requirements.
Zoning approval ensures the planned facility location and use aligns with local regulations. Industrial business permits are often needed as well to meet codes for equipment operation and materials. Seek guidance early to determine if zoning changes or hearings are necessary for approval.
Retail sales tax licenses must be obtained if selling printed products directly to local customers. Wholesale transactions may require separate licensing. Registration ensures proper collection and remittance of sales tax to state authorities. Research thresholds for obtaining seller's permits.
Environmental regulations address waste disposal and pollution. For printers, this includes ink, solvents, and water used in production. Permits related to air emissions, wastewater pretreatment, and hazardous materials storage may apply. Consult with the EPA and state agency for guidance.
Signage permits regulate the location and size of any shop signage displayed externally. There are often city or county-level approvals needed before installation. Consider rules for lighting, construction materials, placement, and dimensions.
Fire safety inspections completed by the local fire marshal ensure print shop layouts, exits, and extinguishers meet codes. Any chemical storage also gets reviewed. Make requests well ahead of opening to schedule assessments and correct any issues.
8. Get Business Insurance
Purchasing adequate insurance is critical to protect screen printing businesses from unexpected risks that could lead to bankruptcy. Operating without coverage exposes the company to financial devastation.
For example, a major equipment breakdown could cost tens of thousands in repairs and lost revenue during downtime. A customer injury from a slip and fall on site creates liability exposure. Even something as simple as a burst pipe damaging the leased commercial space can rack up major costs.
Without insurance, these common issues become possibly company-ending. The right policies help hedge against disasters and ensure continuity after a claim.
Start by researching options like general liability, commercial property, equipment breakdown, and business interruption insurance. Connect with an agent experienced in covering print shops specifically. Provide details on operations, inventory, and property when seeking quotes.
The application process will require legal documents, financial records, employee info, and statements on existing policies. Be thorough and honest to avoid denial of claims later. Read all policies closely to ensure adequate coverage levels and terms.
9. Create an Office Space
Having a dedicated office provides screen printing companies workspace for administrative tasks, meetings, and phone calls apart from the production floor. This allows uninterrupted time for key business functions.
Home Office
A home office works well for sole proprietors, with minimal costs. Deductible expenses like utilities and supplies can offset taxes. However, distractions from family can hinder productivity. Meeting clients at home also may seem unprofessional. Expect costs under $100 monthly to maintain a basic setup.
Coworking Office
Coworking spaces offer amenities like WiFi, printing, conference rooms, and front desk service for a monthly fee. The community environment also provides networking opportunities. But noise could disrupt calls. WeWork locations start around $300 monthly in a shared work area.
Retail Office
Leasing retail space allows meeting walk-in customers but incurs monthly rent of $1,500, utilities, and maintenance costs. Codes may also require accessibility improvements. Retail offices work best for printers with storefront sales.
Commercial Office
Renting basic office space in a commercial building is ideal for small teams. Expect monthly rents of $200-$500 for 100-200 square feet. Options like month-to-month terms provide flexibility. However, amenities like parking often cost extra.
10. Source Your Equipment
Launching a screen printing operation requires specialty gear that can be costly to purchase outright. Beyond buying new, entrepreneurs have options to acquire affordable equipment through used purchases, rentals, and leases.
Buy New
New press systems, dryers, exposure units, and washout booths from leading brands like Riley Hopkins, M&R, and Workhorse cost $5,000 to over $50k. Buying high-quality new equipment from a printing supplier ensures optimal performance and warranties. Trade shows also offer deals on the latest models.
Buy Used
Used equipment is widely available at 30-70% discounts off new prices. Check print trade journals, auction sites, and classifieds for deals. Inspect functionality and condition carefully before purchasing. Buying used machinery from other closing print shops can provide incredible value.
Rent
If the budget is very limited, renting equipment for $100-$500 weekly allows starting operations without huge capital outlays. This tests demand before large investments. Short-term dryers, exposure units, or press rentals help complete specific jobs. Just confirm availability for the needed time frames.
Lease
Leasing spreads payments over 12-48 months, easing cash flow constraints. Approval depends on business financials and credit. Monthly lease costs are longer than buying outright but facilitate growth with upgraded machinery.
11. Establish Your Brand Assets
Creating a strong brand identity helps screen printing companies stand out, attract ideal customers, and build authority in the marketplace. Investing in professional assets ensures consistency across touchpoints.
Get a Business Phone Line
Acquiring a unique business phone number via a provider like RingCentral enables listing key contact info in directories, advertisements, and websites. Toll-free numbers project credibility and a national presence. Call management features like voicemail transcription adds functionality.
Design a Logo
A logo is the cornerstone of a memorable visual brand. Iconic marks like Nike's swoosh instantly identify companies. Hiring a professional designer through Looka to create a sleek, versatile logo for multiple formats is recommended. Scalable vector files allow printing on different signage, apparel, and promo items.
Print Business Cards
With a logo finalized, order professionally printed business cards, stationery, brochures, and uniforms from Vistaprint to showcase the brand. High-quality, consistent collateral conveys professionalism. For storefront shops, large exterior signage and window decals are also needed to attract walk-by traffic.
Get a Domain Name
Securing a domain name that matches the brand name ensures customers can easily locate the website. Short, memorable domains using .com build credibility. Use Namecheap tools to identify available options and make purchases.
Design a Website
Every business needs a website to publish product/service details, images, and branding. Employing Wix's drag-and-drop editor enables designing a custom site without coding skills. Hiring a web developer on Fiverr provides affordable design expertise.
12. Join Associations and Groups
Joining relevant local organizations and online communities provides screen printers with invaluable connections, resources, and industry knowledge. Tapping into these networks boosts growth and success.
Local Associations
Searching for a local print association provides access to trade events, training, and peer groups. For example, the Northwest Print Council and Florida Graphics Alliance offer member benefits like seminars, networking, and advocacy. Joining gives visibility and insider access.
Local Meetups
Attending industry meetups and trade shows facilitates meeting fellow printers to exchange ideas and strategies. Platforms like Meetup make finding upcoming events easy by location and interest. The hands-on workshops at screen printing trade shows offer product demos and techniques.
Facebook Groups
Facebook communities enable crowdsourcing guidance from thousands of industry peers at any time. Large groups like Screen Printing Support and Screen Printing Support share troubleshooting, recommendations, and services. More localized groups provide region-specific connections.
13. How to Market a Screen Printing Business
Implementing an effective marketing strategy is essential for screen printing companies to steadily gain new customers and grow revenue. A mix of digital and traditional promotion cultivates awareness and sales.
Personal Networking
Leveraging personal connections provides the most valuable lead sources when starting. Offering referral rewards or discounts incentivizes happy customers to recommend the business within their network. This personal endorsement carries more weight than impersonal ads.
Digital Marketing
Digital channels should form the core of ongoing marketing efforts for scalable outreach and metrics-based optimization:
Run Google/Facebook PPC ads geotargeting local searchers of printing services
Create social media business pages to promote work and engage followers
Claim profiles on review sites like Yelp to build credibility through positive reviews
Start a YouTube channel showcasing production processes and customer testimonials
Send email newsletters with special offers to the subscriber list
Guest post on local business blogs to boost organic search visibility
Traditional Marketing
Traditional tactics supplement digital efforts:
Mail promotional postcards and coupons to neighborhoods
Distribute menus/flyers to local shops, offices, and events
Take out ads in local newspapers and radio spots
Sponsor community event banners and programs
Rent billboard space on highways with heavy traffic
The combination of digital marketing for a broader reach and conversions at a lower cost per lead plus selected traditional promotion to locals who may not very online covers all bases when introducing a new brand.
14. Focus on the Customer
Providing exceptional customer service is crucial for screen printing companies to keep clients happy and gain new business through referrals. Going above and beyond to meet customer needs separates successful print shops from the competition.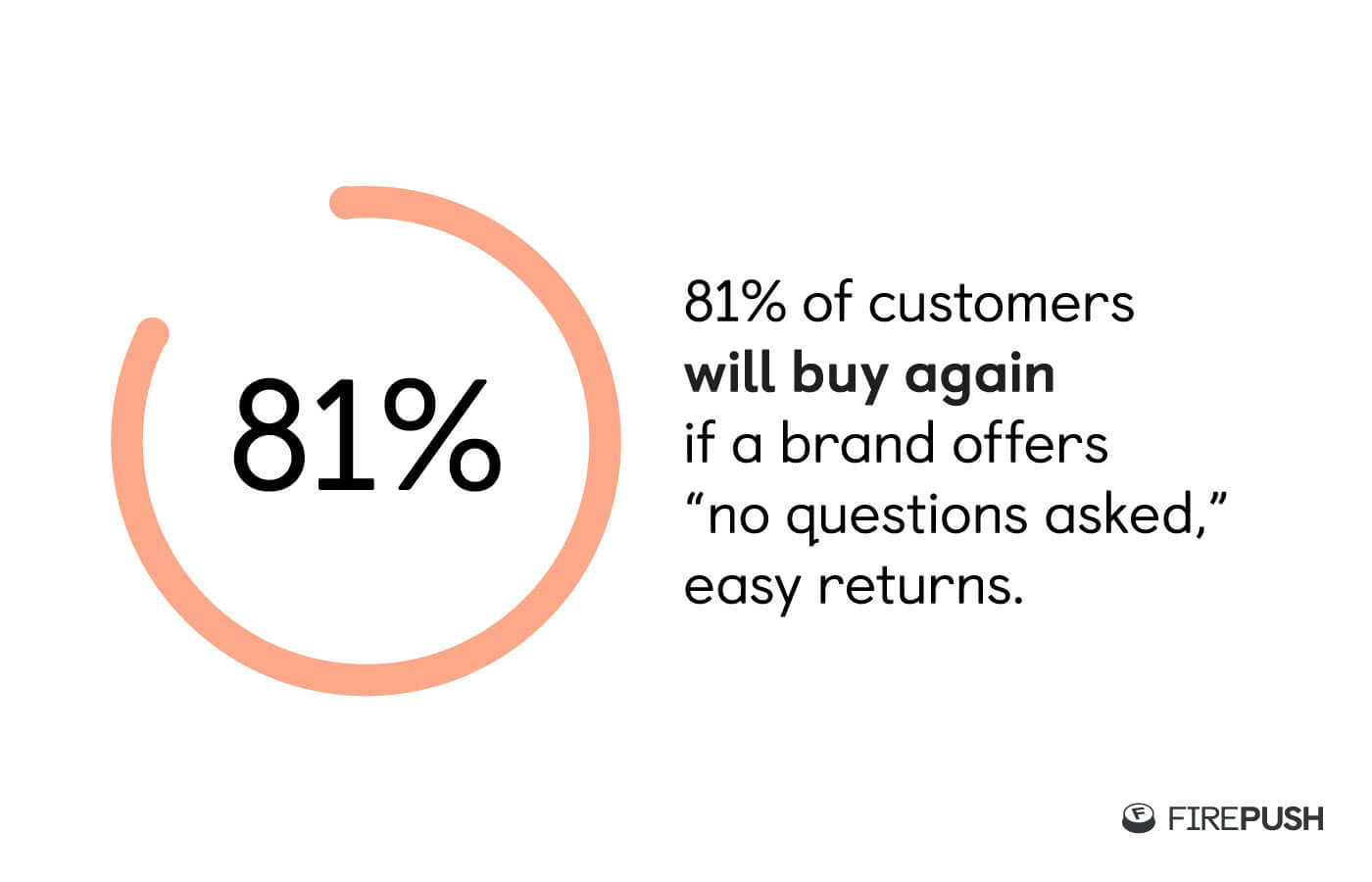 For example, answering questions promptly, meeting tight deadlines, and fixing any errors quickly show clients their business is valued. Sending follow-ups to ensure satisfaction and checking if additional services are needed demonstrates proactive care.
Explaining the printing process thoroughly and offering guidance on design options makes customers feel informed and involved. Educating them on best practices for file formats, color matching, etc ensures optimal printing quality.
Little touches like handwritten thank you notes and free local delivery of completed orders make clients feel appreciated. These experiences stick in their minds and make them likely to leave positive reviews and recommend the printer to others needing merchandise or signage.
Providing such thoughtful service earns business owners the trust and loyalty of customers. This leads to repeat business, word-of-mouth referrals, and growth fueled by a stellar reputation.