Global signs are on the way up, with a 2022 evaluation of $25.54 billion. With a projected compound annual growth rate (CAGR) of 2.63%, now is a great time to get involved in running a successful sign business.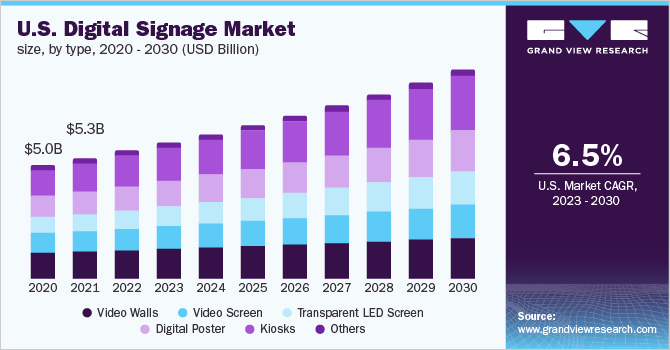 From designing and fabricating signs to installing and maintaining them, many profitable niches are waiting to be filled. This article will walk you through how to start a sign business. Topics include opening a business bank account, sourcing equipment for a sign making business, how to market to your target market, and more.
1. Conduct Sign Market Research
Market research is important to opening your own sign business. It offers insight into your local market saturation, target market audience, types of small business administration necessary for sign makers, trends in exterior and interior signs, and more.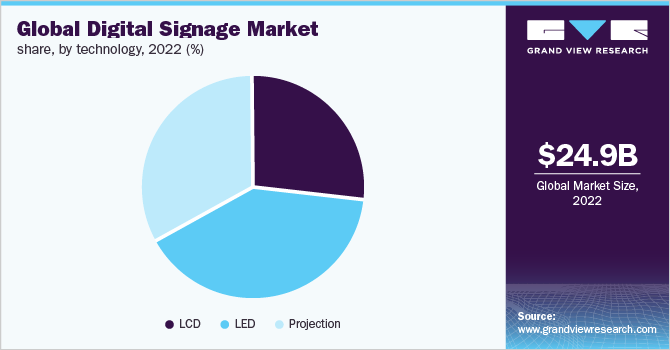 Some details you'll learn through market research as sign makers include:
There are over 15,000 sign manufacturing firms in the U.S., mostly small local operators.
The top 50 companies generate only 35% of revenue, indicating fragmentation and room for expansion.
Digital signage and vehicle wraps are fast-growing segments.
B2B clients like retailers, hospitals, schools, and office buildings account for over 60% of industry revenue.
Events, trade shows, and local festivals also require temporary signage.
Start-up costs range from $10k to $100k depending on services offered.
Fabrication needs space for tools like vinyl cutters, whereas design & installation have lower overheads.
Success comes from specialization and networking; most work is won through existing relationships and word-of-mouth.
Location matters too. Set up near business parks to access B2B clients.
Be visible on commuter routes to capture impulse local purchases.
While there are low barriers to entry, new players must offer competitive prices, high quality, quick turnarounds, and excellent service to thrive.
Investing in digital capabilities like CAD design and large-format printing boosts capacity and enables customization.
In summary, the outlook for the sign industry and new players is positive. There is ongoing demand from businesses requiring signage. Specializing in high-margin services like design, vehicle wraps or digital displays provides differentiation.
2. Analyze the Competition
Understanding the competitive landscape is crucial when entering the sign industry. Competitive analysis gives you insight into local businesses, saturation in the sign business industry, and trends in business website design.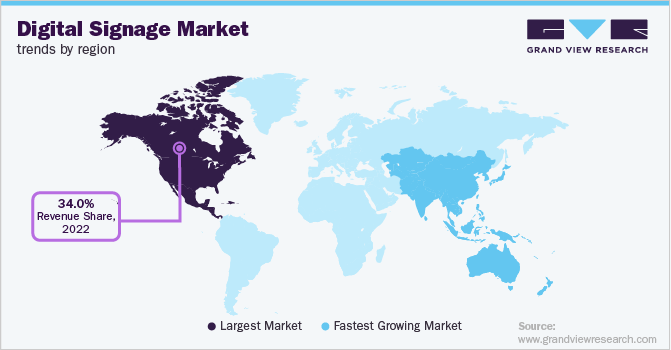 Some ways to learn about competitors include:
Start by identifying direct competitors in your geographic area and those serving your target client base.
Drive around commercial districts and note existing sign shops' locations, services, quality of signs, and branding.
Search online directories like Yelp to find additional options, and read reviews to learn the pros and cons.
Check competitors' visibility in results to inform your own SEO and content strategy.
Analyze their web traffic, social following, and engagement metrics as benchmarks.
Research services, products, prices, and unique selling propositions.
Assess strengths to emulate and weaknesses to avoid. Look for opportunities to differentiate.
Study their clientele and partnerships for lead-generation ideas.
Build a competitor SWOT analysis to inform your positioning.
The analysis provides insights into customer needs, pain points, and where competitors fall short. Use it to hone your niche, ideal clients, offerings, marketing, and operations. Offer unique products like vehicle wraps, or better services through fast turnarounds, expanded hours, or eco-friendly materials.
3. Costs to Start a Sign Business
Sign businesses start with an array of startup and ongoing costs. Costs accumulate for digital printing, ads on social media platforms, and day-to-day business operations. Let's break down costs and see how they stack up.
Start-up Costs
When launching a sign company, the initial costs consist of legal formation, securing a location, purchasing equipment, inventory, and more.
Legal formation runs $100-$800 depending on incorporating vs LLC. Expect to spend around $500 total for all licensing, permits, insurance, and any association fees.
Leasing a retail or commercial space can cost $15-$30 per sq ft monthly. Plan for 500-1000 sq ft for a small starter workspace and showroom, so budget $750-$3000 monthly. Purchasing a space may be preferable long-term; small industrial buildings range from $100,000-$500,000.
Starting, opt for used equipment; a vinyl cutter ($2000-$4000), heat press ($300-$1000), and laminator ($500-$1500) offer essentials for signs and decals. Investing $10,000-$15,000 would cover those plus a quality printer and basic tools. Look for auctions and online deals to save.
Initial inventory like vinyl, magnets, and substrate boards will run $2000-$5000 to have on hand. If doing installs, a sign installer truck or van costs $25,000-$40,000.
Hire an accountant ($125/hr) to determine tax registrations needed and get payroll/bookkeeping set up ($300-$500).
A shop assistant at $15/hr would cost $31,200 annually. As an owner, plan to go without salary initially and rely on $40,000-$70,000 savings.
All in, expect around $70,000-$150,000 to start a lean but functional sign shop. Starting on the lower end enables testing the market before expanding.
Ongoing Costs
Rent/mortgage: $750
Salaries: $2000
Insurance: $150
Equipment leases: $500
Utilities: $300
Office expenses: $150
Accounting software: $50
Advertising: $500
Loan payments: $500
Accounting services $1500
Legal/professional fees $500
Licenses & permits $200
Insurance $1000-$5000 depending on coverage
Tax preparation fees $300
Employee training $1000
Equipment maintenance $1500
The vehicle costs $2500
Marketing $3000-$5000
Trade shows $2000
Overall, factor $8,000-$12,000 in fixed monthly expenses, plus $15,000-$25,000 in annual costs as a conservative estimate when budgeting for an initial 1-2 person sign shop. Pursue low-cost startup strategies like used equipment and lean staffing to conserve capital for growth.
4. Form a Legal Business Entity
When starting a sign company, the legal structure you choose impacts taxes, liability, and business operations. The main options are:
Sole Proprietorship
A sole proprietorship is the simplest, with no formal registration needed beyond licenses. All profits and losses flow through to your tax return. However, you're personally liable for any debts or lawsuits against the business. This poses risks for a sign shop handling large orders or installation projects.
Partnership
Forming a general partnership shares liability risks among partners, but each is still fully liable. You may need to pay back business debts from personal assets. Partnerships allow the pooling of resources and skills but require legal partnership agreements to define profit shares and decision-making.
Corporation
A corporation protects owners' assets from business liabilities and debt. Profits are taxed at the corporate rate separately from personal income. Corporations can sell stock and have shareholders. However, they require substantial recordkeeping and formalities like board meetings, annual filings, and corporate taxes. This structure is better suited to large sign companies.
Limited Liability Company (LLC)
For most sign startups, a limited liability company (LLC) offers the best of both worlds. You get liability protection similar to a corporation without all the formality. Profits and losses pass through to your taxes like a partnership. LLCs can also protect your assets if the business is sued.
5. Register Your Business For Taxes
One of the first legal steps when forming your sign business is obtaining an Employer Identification Number, or EIN, from the IRS. This unique number identifies your business for tax purposes similar to a social security number for an individual.
The good news is applying for an EIN is free and easy through the IRS website. Simply follow these steps:
Go to irs.gov/EIN and click the "Apply Online Now" button.
Answer the questions about your business structure and details.
Provide your personal information for verification.
Confirm your business activities.
Review your application details and submit.
You'll receive your EIN immediately on the final confirmation screen. The whole process only takes about 10-15 minutes.
In addition to your federal EIN, contact your state revenue or taxation department about registering for sales tax collection. If selling taxable goods, you must collect and remit sales tax. The registration process varies by state but typically involves an application and a nominal fee.
Having an EIN and sales tax certificate legitimizes your sign business with vendors, lenders, and government agencies. It also saves hassle with accurate tax filing and remittances down the road. Take the time upfront to formally register your business – the credibility and compliance advantages are well worth it.
6. Setup Your Accounting
Proper accounting is crucial for any business, but especially for a new sign company. Investing in organizational tools and professional services early on will save major headaches down the road.
Open a Business Bank Account
Start by separating personal and business finances. Open a dedicated business checking account to use for all revenue, expenses, payroll, etc. Never commingle personal and company funds.
Accounting Software
Next, implement small business accounting software like QuickBooks to automate tracking income, expenditures, inventory, invoicing, taxes, and more. Linking your business bank and credit card accounts enables easy transaction import and reconciliation. This streamlines record keeping and provides real-time financial insights.
Hire an Accountant
While the software does the heavy lifting, partnering with an accountant provides expertise. A bookkeeper can handle accounts receivable/payable, payroll, monthly reconciliations, and reporting for around $100-$150/month. Come tax season, an accountant will prepare and file your corporate or individual returns for $500-$1500.
Apply for a Business Credit Card
For purchases, open a business credit card in your company's name and use it for all sign shop expenditures. Avoid mingling personal credit. Cards for new businesses have modest limits ($1000-$5000) but increase with responsible use over time.
7. Obtain Licenses and Permits
Before opening your sign company, it is crucial to ensure you have secured all necessary licenses and permits. Find federal license information through the U.S. Small Business Administration. The SBA also offers a local search tool for state and city requirements.
At minimum, you will need a general business license which enables formal registration and taxation in your city or county. Fees are typically under $100 annually. This foundational permit makes your company official in the eyes of local government.
If designing and fabricating signs, specifically confirm these activities are covered in your general business permit. Some regions require specialized licensing for production facilities. For example, Los Angeles requires a Fabrication Unit Structural Permit for metalwork fabrication. Always check ordinances.
If installing signs or working on building exteriors, you may need additional credentials like a contractor's license. For example in Florida, sign contractors need certain registrations and insurance. Research rules to avoid violations.
Your city or county planning department governs sign codes and permitting for things like size, placement, and illumination. Applying for sign permits and adhering to zoning ensures compliance. Some areas even require operating permits for portable signs or banners.
For e-commerce, look into local requirements around sales tax collection on shipped goods. Stay up to date on laws for states where you sell.
8. Get Business Insurance
Operating a sign business carries inherent risks that make insurance coverage essential. Without policies to protect your company, a single incident could lead to financial ruin.
For example, a fire could destroy your equipment and inventory. An employee could get injured on an install job and sue for damages. Or a Wrap could fail and damage a client's expensive vehicle.
Being underinsured or foregoing coverage altogether leaves you vulnerable. Just one lawsuit or property loss could bankrupt your business if funds aren't available to cover large, unexpected costs.
To get insured, first determine your specific risks and local requirements based on the services offered. Common sign shop policies include:
General liability – Covers property damage, bodily injury, and more from accidents or harm.
Commercial property – Protects your office, inventory, and equipment from damage/theft.
Auto/fleet coverage – For company vehicles.
Workers' comp – Federally mandated for employees. Covers medical care and lost wages for job-related injuries.
E&O insurance – Protects against claims of negligent work or financial harm to clients.
Choose a plan with adequate coverage levels for your specific risks, and add any optional policies like cyber liability or umbrella coverage. Pay premiums monthly or annually. Update coverage as your business grows.
Protecting your finances through business insurance should be a top priority. Comprehensive policies empower you to operate with confidence knowing you are protected from unforeseen losses.
9. Create an Office Space
Having a designated office provides credibility and efficiency for your sign company. An official workspace enables client meetings, design work, phone calls, and administrative tasks free from household distractions.
Home Office
Operating from a home office is an affordable starting point, with no extra rent costs. Stock an extra room with office furniture and supplies. Meet clients at their location or in coffee shops. But distractions like kids, pets, or chores can hamper productivity. Expect around $500 for the basic setup.
Coworking Office
For more professionalism, join a coworking space like WeWork. Open collaborative environments with meeting rooms, printing, WiFi, etc. foster productivity. Network with fellow entrepreneurs. Pricing averages $300-$500 monthly per dedicated desk.
Retail Office
Consider a small retail shop if designing and selling to local customers. High foot traffic yields impulse purchases. Install product displays. Manage walk-in orders and consultations. Leasing 500 sq ft would run $1000-$1500 monthly. Factor in buildout costs too.
Commercial Office
For established B2B firms, leasing commercial office space lends credibility. Customers expect a professional facility. Accommodate production machinery and a sales team. Expect $20-$40 per square foot in monthly rent, so 2000 sq ft averages $40,000-$80,000 annually.
10. Source Your Equipment
A sign shop requires specialized tools and materials like vinyl cutters, printers, and substrate boards. Stock up through new purchases, used deals, rentals, or leases.
Buy New
Buying new machinery from companies like Roland, Mimaki, and Mutoh ensures the latest technology and warranties. A starter package of a printer, cutter, and accessories runs $10,000-$20,000. Financing spreads costs over time. New warrants performance but premium prices strain startup budgets.
Buy Used
Purchasing used equipment saves substantially. Check for auctions on sites like PublicSurplus and AuctionNation, where cities and schools sell old gear. Also browse Craigslist, Facebook Marketplace, OfferUp, and eBay for deals from other sign shops. Inspect condition and expect to make repairs. Factor in potential downtime and shorter lifespan.
Rent
Renting machinery periodically provides access without large capital outlays. Companies like BigRentz offer cutters, printers, laminators, and more for daily to monthly rentals. Useful for temporary spikes in production or trying new equipment. Downsides include frequent delivery fees and limited selection.
Lease
Leasing through vendors like FMV and Accurate Leasing locks in predictable monthly payments for 1-5 years. Conserve cash flow and upgrade more easily. But interest charges add up over time. Ensure work volume supports payments first. Consider leasing just the biggest ticket items.
11. Establish Your Brand Assets
Creating a strong brand identity is crucial for making your sign company recognizable, professional, and memorable. Investing in core assets promotes seamless operations and marketing.
Get a Business Phone Number
Start by purchasing a unique business phone number to list on all materials. Services like RingCentral offer vanity numbers, call routing, and voicemail to project capability.
Design a Logo
Next, design a logo that embodies your brand personality. Consider factors like industry, target audience, and visual identity of competitors. Services like Looka provide affordable, high-quality logo design and branding packages to fit any budget.
Print Business Cards
With a logo, create matching business cards, stationery, website, signage, and uniforms. Consistent visual branding boosts retention and perceptions. Order inexpensive, custom print materials from Vistaprint. Business cards lend credibility in sales meetings, networking events, and client pitches.
Buy a Domain Name
Purchase a domain name that matches your company name for branding continuity. Domains like Namecheap make registering your custom .com fast and affordable.
Design a Website
Building a professional website establishes your business online. Options include DIY site builders like Wix for easy drag-and-drop websites, or hiring a freelance web developer on Fiverr for custom coding. Include portfolio samples, service pages, and lead generation forms.
12. Join Associations and Groups
Joining local organizations and online communities provides invaluable connections when launching your sign company. Surround yourself with fellow industry experts for advice, referrals, and insider knowledge.
Local Associations
Seek out local chapters of national associations like the International Sign Association to access member benefits like training, advocacy, and networking. Attend mixers and events to meet other sign professionals in your region.
Local Meetups
Explore Meetup.com for relevant Meetups and events nearby. Network with other small business owners at marketing seminars and entrepreneur mixers to cross-promote. Setting up at local craft fairs or festivals also raises awareness.
Facebook Groups
Search Facebook for niche interest groups like the Wood Sign Makers: Building your business and SIGN MAKERS. The social support, advice, and connections within these free online communities are invaluable for newcomers.
13. How to Market a Sign Business
Implementing ongoing marketing is essential for attracting new sign shop customers and expanding your clientele. Leverage digital platforms, real-world promotion, referrals, and retention to boost visibility.
Personal Networking
Begin by tapping your existing network and past customers. Satisfied clients provide invaluable word-of-mouth referrals, social shares, and reviews. Deliver exemplary service, then stay top of mind with newsletters and special offers to encourage referrals. Offer a discount or gift for introductions that turn into sales.
Digital Marketing
For digital marketing, consider:
Search ads through Google Ads target local searchers. Geo-fencing targets nearby smartphones.
Facebook and Instagram ads showcase photos of your signs and designs. Retarget customers who visited your site.
Start a YouTube channel with sign fabrication tutorials, portfolio walkthroughs, and behind-the-scenes.
Create a company blog with tips for business signage. Optimize articles for local SEO.
Email marketing nurtures leads with design inspiration and promo codes. Collect emails onsite with a popup.
Update Google My Business listing with portfolio images. Request customer reviews.
Sponsor local influencers or events for exposure to targeted audiences.
Traditional Marketing
For traditional marketing options:
Network at the chamber and business association events. Bring promotional products.
Hold an open house or shop tour for colleagues and vendors to see your operation.
Partner with complementary providers like vehicle wrap installers or commercial interior designers for co-marketing.
Distribute flyers and personalized letters to businesses that need signage. Follow up.
Donate a banner or yard signs to community fundraisers in exchange for recognition.
Rent a booth at industry trade shows and conferences.
Aim for an omnichannel mix based on your audience, service area, and budget. Stay active on top platforms where your customers spend time. Consistency and persistence grow brand awareness and sales over time.
14. Focus on the Customer
Providing exceptional customer service is crucial for any company, but especially so for a sign shop where projects are unique and clients have high expectations. Satisfied customers become vocal advocates who refer new businesses. Some ways to increase customer focus with potential customers and current ones include:
Start by being responsive. Return all calls and emails ASAP, even if just to acknowledge and provide an update. Sign needs often have quick turnarounds so delays lose trust.
Listen attentively to fully understand their branding and design needs. Then provide creative solutions tailored to their goals, audience, and budget.
Keep clients involved and updated throughout the process. Show digital proofs for feedback. Provide production photos and videos that get them excited to see the result.
When delivering, walk through the finished product and immediately resolve any concerns. Adjust or redo anything that falls short of expectations. Their long-term perception is shaped by how issues are handled.
Follow up consistently after delivery to build the relationship. Check if any questions came up during installation or about use and care. Ask for feedback to improve processes.
Go above and beyond to make each customer feel valued. Add little personal touches like handwritten notes or small branded gifts. Help them show off the final sign on social media.
Providing an incredible client experience, not just an average transactional one, earns referrals, repeat business, and positive word-of-mouth. The extra effort to wow customers at every step ultimately fuels growth.