The health coaching industry is booming with a projected compound annual growth rate of 7.4% from 2022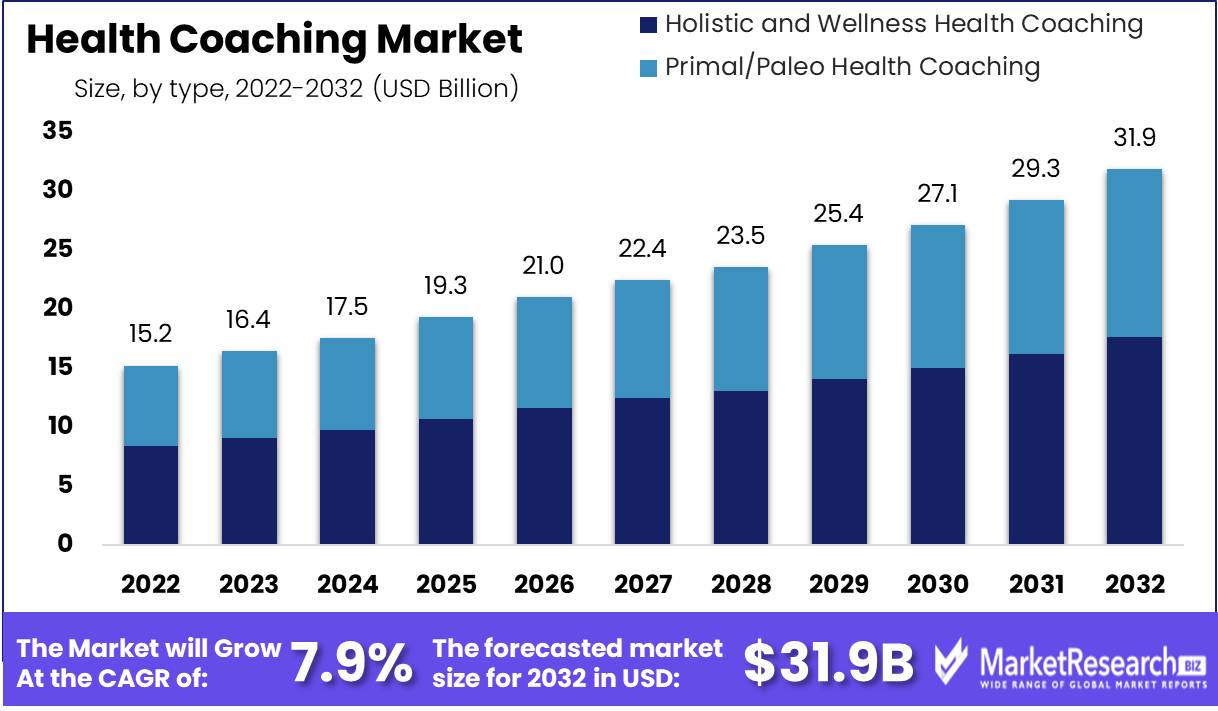 to 2028. For newcomers, this means by 2031, the market value could reach $38 billion.
Turning your passion for health into a thriving business is no small feat. From obtaining certifications to attracting clients and managing your schedule, launching a health coaching practice requires strategy and hard work.
This comprehensive guide will walk you through how to start a health coaching business. From writing a business plan to marketing your services, and beyond. With the right information and commitment, you can join this booming industry and do what you love.
1. Conduct Health Coaching Market Research
Market research is an important element for a successful health coaching business. It offers insight into developing a market strategy and learning about how your own business fits into the industry at large. Learn about trends in the market, facts about your target audience, and more.
Here are some of the details you might learn as you research health coaching services:
In the US, the health coaching market size was valued at $2.39 billion in 2021.
Employer wellness programs are driving much of this growth, with companies investing in health coaching as part of benefits packages.
Consumer demand is also surging, with 74% of consumers very or somewhat interested in working with a health coach according to Aetna.
Most operate as solopreneurs or very small businesses.
The low barriers to entry make health coaching accessible but also lead to fierce competition. Establishing authority and specialization is key.
For registered dietitians, the field presents a logical adjacent revenue stream.
Over 90% of RDs say health coaching aligns with their skills according to Today's Dietitian.
Nurses also make natural health coaches.
Leveraging existing credentials builds credibility.
Virtual delivery opens up massive reach.
Pre-pandemic, 52% of health coaching was conducted virtually according to NBHWC.
Telehealth is now embraced, providing access to clients worldwide.
Health coaches don't require extensive qualifications in most states.
Continuing education also builds expertise and enables specialization.
Income potential is promising but variable.
Newer and part-time coaches may only earn $ 30-$ 50k at first.
Leveraging group programs and corporate contracts can maximize revenue.
Demand for health coaches continues to accelerate as consumers prioritize wellbeing. For passionate, driven individuals, health coaching offers low barriers to entry and high growth potential. With hard work building authority and reach, six-figure incomes are possible.
2. Analyze the Competition
Understanding the competitive landscape is crucial when launching a health coaching business. This helps you identify unmet needs and position yourself distinctively.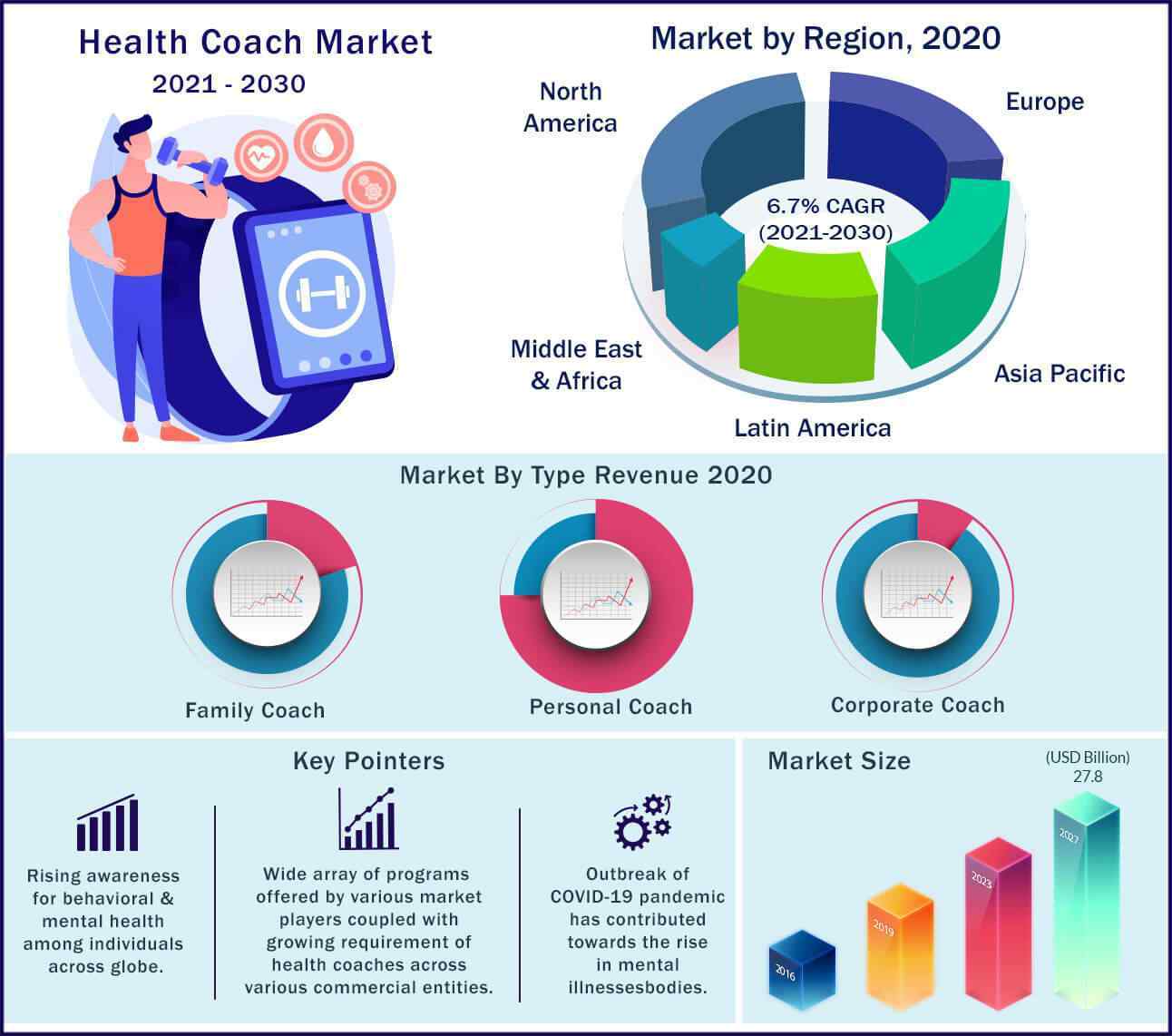 Some ways to get to know your competitors as you grow a profitable health coaching business include:
Drive around town and note health coaching offices.
Follow their social media pages and websites to analyze services, messaging, and programs.
Sign up for their newsletters.
Call and ask questions anonymously.
Discover what they do well and where there are gaps.
Research national virtual health coaching competitors too.
Study their offerings, branding, prices, and marketing. Note what makes them successful.
Analyze competitors by credentials, specialties, delivery methods, years in business, pricing, and services.
Create a grid to visualize findings. This highlights opportunities to differentiate.
Review online reviews and testimonials.
You can respond to complaints potential clients have. Also, leverage positive feedback by emulating well-rated coaches.
Run competitors through tools like SEMrush and SpyFu to assess their SEO and paid marketing strategies.
Adapt lessons for your digital marketing.
This competitive analysis illuminates oversaturated niches, pricing gaps, service needs, successful models, and more. It forms the foundation to position your health coaching business uniquely. Stay on top of the landscape regularly to keep your competitive advantage sharp.
3. Costs to Start a Health Coaching Business
Starting a health coaching business does require some upfront investment. However, the relatively low start-up costs make coaching an accessible field to enter, especially compared to other healthcare professions. With some strategic moves, you can minimize expenses as you get your business off the ground.
Start-Up Costs
Registration & Licensing Fees – $50-$500 Depending on your state, you may need to register your business name and buy local permits.
National health coach certifications also have one-time fees, typically $399-$699.
Health Coaching Training – $500-$5,000 Invest in a quality training program that aligns with your niche and preferred coaching style.
Expect to pay $500-$1,500 for a comprehensive online program.
If pursuing intensive in-person training, budget $3,000-$5,000 when factoring in travel.
Website Development – $300-$1,500 Your website is a crucial investment. For a custom site with expanded features, budget $1,000-$1,500.
Branding – $200-$500 Quality logos and branding materials lend legitimacy and increase trust. Logo design costs around $200.
Add business cards, email signatures, and social media banners for $300-$500 total.
Equipment – $500-$1,500 Basic tech tools like a laptop, headset, external mic, and printer will run you around $500.
If also investing in a camera, lighting set-up, and software programs, budget up to $1,500.
Initial Marketing – $300-$500 From social media ads to printing flyers, dedicate a few hundred dollars to start spreading the word as you launch.
Expect to spend somewhere between $ 2,000 and $10,000 in startup costs as you develop your wellness coaching business.
Ongoing Costs
Professional Development – $50-$500 Pursuing ongoing education shows clients your commitment to excellence. Budget for seminars, events, courses, and training.
Software Subscriptions – $50-$200 Options like scheduling software, EMR/EHR systems, and practice management platforms carry monthly fees, typically ranging from $20-$100 per month.
Office Supplies – $50-$100 Stock up on small amounts of marketing materials, workbooks, office supplies, etc each month.
Utilities & WiFi – $150-$500 If renting an office, factor bills for utilities, internet, phone, etc. Scales lower if working from home.
Marketing & Advertising – $100-$500 Consistently promote your business through paid ads, outreach campaigns, and other initiatives.
Business Insurance – $50-$200 General liability insurance provides protection. The price depends on your location, coverage, and provider.
Continuing Education – $250-$1,500 Investing in your skills long-term is crucial. Budget for 1-2 annual professional development experiences.
Technology Upgrades – $500-$2,000 As your business grows, you may need to upgrade your equipment and software. Factor in occasional tech boosts.
Taxes & Accounting – $300-$1,000 Plan for tax prep fees each year, and potentially quarterly accounting needs.
To minimize initial costs, consider starting virtually and slowly investing in select systems and tools. Define your ideal client niche and coaching approach to direct your programs, branding, and marketing dollars most effectively as you build your health coaching empire.
4. Form a Legal Business Entity
When starting a health coaching business, one of the first legal steps is choosing your business structure. The right entity offers liability protection and tax advantages now while allowing flexibility as you grow. For most health coaches, an LLC provides the best fit.
Sole Proprietorship
A sole proprietorship is the simplest and most common entity for solopreneurs. You operate under your name with no formal registration required. However, you are personally liable for any business debts or lawsuits. Income passes through to your taxes. Lower compliance requirements make SPs appealing initially. However limited protection and inability to take on investors limit long-term scalability for health coaches.
Partnership
A partnership involves two or more owners cooperating to operate a health coaching business. Different skills and resources can complement one another. However, partners are subject to personal liability for each other's actions. Disagreements can also disrupt operations. Overall, partnerships introduce more complexity without enough advantages for most health coaches.
Limited Liability Company (LLC)
For health coaches, LLCs offer the best of both worlds. LLCs limit personal liability and allow flexible distribution of profits to members. Compared to corporations, there is less paperwork and formality.
LLCs provide credibility and professionalism to coaches just starting. They facilitate taking on employees and investors as you expand. LLCs do come with formation and operating fees, but the liability and tax advantages make them ideal for health coaching businesses seeking sustainable growth.
Corporation
Corporations are more complex entities with formal requirements, like appointing directors and holding shareholder meetings. The corporation itself is liable for any lawsuits, protecting owners' assets. But administrative costs are higher. Corporations benefit from high-revenue coaching businesses needing to raise substantial investment capital. For most solo health coaches, the appeal does not outweigh the burdens.
5. Register Your Business For Taxes
An Employer Identification Number (EIN) is a unique 9-digit number that identifies your business to the IRS and state tax authorities. It functions like a social security number for your business.
Every health coaching business needs an EIN, even solopreneurs without employees. It's required to open business bank accounts, apply for licenses and permits, file taxes, and hire contractors or employees down the road.
Applying for an EIN is free and fast through the IRS website. Follow these steps:
Go to the EIN Assistant page on IRS.gov.
Select your entity type and answer questions about your business structure.
When asked, select Online Application as it's the fastest method.
Provide basic information like your name, address, SSN, and business activities.
For health coaches, select Most Common Third Party Designee to allow your tax preparer to discuss the EIN if needed.
Print or download your EIN confirmation notice from the IRS.
The online application takes less than 15 minutes. You'll receive your EIN immediately.
Once you have your EIN, contact your state revenue or taxation department to register for any required sales tax permits. This enables collecting and remitting sales tax on taxable goods or services.
With an EIN and sales tax approval, you can confidently conduct business knowing you are set up properly in the eyes of the IRS and your state.
6. Setup Your Accounting
Proper accounting is crucial for health coaches to stay financially organized and IRS-compliant. With the right systems, you can automate record-keeping and get expert support.
Accounting Software
Investing in small business accounting software like QuickBooks is wise. It imports income and expenses from linked bank/credit card accounts. You can categorize transactions for easy tracking and tax filing.
QuickBooks generates invoices, tracks payments, and produces financial reports with a few clicks. For around $10-50 per month, the time savings are tremendous.
Bookkeeping Services
While accounting software handles much of the daily grunt work, enlisting a bookkeeper provides skilled assistance. They reconcile your accounts, ensure entries are coded properly, and provide clean, updated financial records. Expect to invest around $100-200 monthly for a few hours of bookkeeping services.
A bookkeeper can also advise you on registering for sales tax collection, obtaining business insurance, separating finances, and other crucial legal/financial steps. Their expertise helps avoid major mistakes when starting.
Open a Business Bank Account
Never comingle health coaching income and expenses with personal finances. Open dedicated business checking/savings accounts and credit cards. This gives you an accurate picture of profitability. Personal and business money should never mix.
7. Obtain Licenses and Permits
Before seeing your first client, it's crucial to ensure your health coaching business meets all federal, state, and local compliance requirements. Find federal license information through the U.S. Small Business Administration. The SBA also offers a local search tool for state and city requirements.
Most cities and counties require all businesses to register for a general business license. This verifies your business is approved to operate in the jurisdiction. Fees are typically under $100 annually. The application process is straightforward, but completing this prevents fines for non-compliance.
If you plan to provide nutritional counseling and meal plans, most states require a dietitian license. This involves completing accredited training, supervised practice hours, and passing a national exam. Licensure ensures you are qualified to dispense dietary advice.
Some health coaches sell supplemental insurance products to clients. In most states, you must hold an insurance broker license to do so. This includes a background check, training, and testing. Lacking this license while selling policies is illegal. If insurance sales will be part of your offerings, obtain proper licensure first.
If you work with clients on exercise programs, maintaining CPR/AED certification is critical for safety. National organizations like the American Red Cross provide training courses to get this vital certification. Keep it current by renewing it every two years.
8. Get Business Insurance
Ensure your health coaching business safeguards against unexpected disasters. Without coverage, a single incident could destroy everything you've built.
Business insurance protects your company's financial health if you're sued or experience loss. Policies cover legal fees, settlements, property damage, and income loss beyond your control.
For example, a client slips in your office and sustains injury. Without insurance, you pay their costly medical bills. Or your laptop containing sensitive client data is stolen. You could face massive fines under privacy laws. If a pipe bursts and destroys your office, you pay for expensive repairs out of pocket. With insurance, these nightmare scenarios don't bankrupt your business.
Obtaining coverage is easy if you follow these steps:
Determine your risks – Consider liabilities and vulnerabilities specific to your coaching practice. This informs required coverage areas and policy limits.
Get quotes – Reach out to providers for quotes. Compare by coverage, exclusions, deductibles, and premium cost.
Select a policy – Choose a policy that fits your budget while providing sufficient protection. A broker can advise the right level.
Complete application – Fill out the insurer's application providing details on your business activities, history, clients, employees, and more.
Pay premiums – Policies are renewed and premiums are paid annually. Budget this fixed cost to safeguard your business for the long haul.
Don't wait until it's too late. Securing coverage now gives you peace of mind, letting you focus fully on your clients rather than potential disasters.
9. Create an Office Space
Having a professional office lends credibility when meeting new clients. It also provides a quiet, private environment for sensitive health discussions. Certain spaces make more sense than others for a coaching practice.
Home Office
Many health coaches launch their business from home to minimize overhead. A spare room or finished basement works well. Expect costs under $2,000 to set up a functional home office with a desk, computer, phone, chairs, and supplies.
The ease and low cost of home office support just starting. But lack of separation from home life can be distracting. As you grow, consider external spaces.
Coworking Space
Coworking spaces like WeWork provide an affordable office alternative. For $200-$500 monthly, you get a desk in a shared office with business amenities like WiFi, meeting rooms, and printers. No lease or renovation costs make coworking spaces accessible for solopreneurs.
The community vibe also provides networking and referrals. Coworking suits coaches seeking professionalism without the cost of a private office.
Commercial Office
For established practices seeing multiple clients daily, a dedicated commercial office space brings the most prestige. While rent averages $1,000-$1,500 monthly, the privacy, flexibility, and credibility gains merit the cost.
Commercial offices best serve coaches wanting an expanded multidisciplinary team and extensive programming.
10. Source Your Equipment
Launching a health coaching business does not require major upfront investments in expensive equipment. With some savvy sourcing, you can secure quality supplies on a budget.
Buying New
When buying new, target affordable basics to start. Essentials like a laptop, printer, phone system, blood pressure cuff, and wireless scale can be purchased new for under $1,000 total. Check office supply stores for deals.
Buying Used
Gently used equipment offers major savings. Shop pre-owned electronics and medical devices on Craigslist, Facebook Marketplace, eBay, and OfferUp. Meet locally to inspect the condition. Expect to pay 50-75% less than new prices.
Join online groups like Healthcare Professionals Buy/Sell/Trade to access used equipment from others in your field.
Renting
Rent select equipment as needed instead of buying outright. Sites like Grover let you rent tech gear month-to-month. No long-term commitment is required. This allows flexibility as business needs change.
Leasing
Leasing makes bigger ticket purchases more affordable through low monthly payments rather than one large lump sum. Items like massage tables, diagnostic tools, and exercise equipment can be leased.
11. Establish Your Brand Assets
Developing a strong brand identity helps your health coaching business stand out and build recognition. Your brand is conveyed through visuals, messaging, and client experiences. Some key assets require investment upfront when bringing your brand to life.
Business Phone System
A business phone number lends legitimacy versus using a personal cell. Systems like RingCentral provide toll-free and local numbers with call routing, voicemail, texting, and automatic call distribution for under $50/month. This professional touch improves client confidence when contacting your business.
Logo and Branding
A logo provides visual cohesion across your brand assets. For health coaches, circular logos evoking care and community make sense. Services like Looka offer logo design starting at $20.
Ensure colors, fonts, and styling align with your brand personality. Repeating these elements builds familiarity.
Business Cards and Signage
Business cards containing your logo, phone number, and tagline make introductions easy. Signage and banners establish your presence at events. Order affordable, quality cards and signage from printers like Vistaprint. Keep cards on hand for networking, outreach, and client meetings.
Website Domain
Your domain is your online identity. Choose an easy-to-remember .com addressing your niche like healthylivingcoaching.com. Use domain sites like Namecheap to register your custom URL for under $20 annually.
Building Your Website
Every business needs a website. Use DIY platforms like Wix for basic sites on a budget. For increased functionality and custom design, hire web developers on marketplaces like Fiverr starting at $500.
12. Join Associations and Groups
Joining local health and wellness-focused groups builds community and sparks growth for new health coaches. Surrounding yourself with like-minded professionals provides invaluable support, resources, and connections.
Local Associations
Seek out associations for holistic health professionals in your city or state. For example, the Colorado Health Network and the Florida Holistic Chamber of Commerce connect local wellness practitioners. Attend mixers and meetings to form local referrals and learn from other coaches.
Local Meetups
Attend relevant meetups and conferences to network locally. Sites like Meetup make finding these easy. Search for health coaching, nutrition, fitness, or holistic health meetups in your city. Interact in person regularly to cultivate local relationships. Exchanging insights propels your skills and business.
Facebook Groups
Facebook communities create space for guidance from peers globally. The Holistic Health Alternatives – Health Coaching and Coaches and Holistic Practitioners Who Change the World provide advice on marketing, branding, productivity, legal issues, and more with thousands of members each. Post questions and connect daily.
13. How to Market a Health Coaching Business
Marketing is the megaphone that amplifies your message, reaches more clients, and grows your impact. For health coaches starting, focus on leveraging your network and stellar service before exploring paid advertising.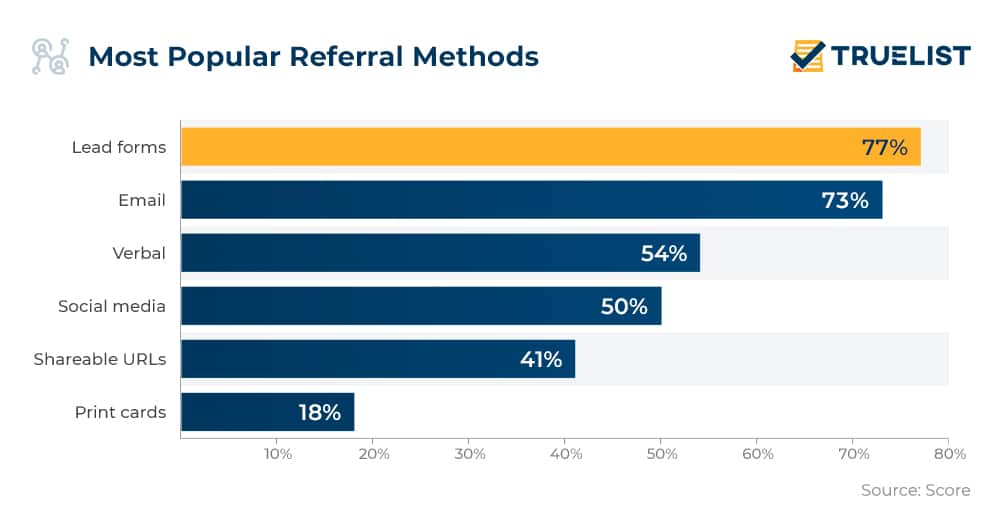 Referral Marketing
Referrals from satisfied clients provide exponential growth. Wow, each client so eagerly refers friends and colleagues for years. Offer incentives like discounts for each referral. Highlight testimonials on your website. The best marketing is their stamp of approval.
Digital Marketing
Create a Google My Business listing to appear in local searches. This makes you findable.
Run Google and Facebook ads targeting those seeking health coaching or interested in wellness. These have tremendous reach. Start with just $10-$20 daily to test messaging and landing pages.
Launch social media profiles on Instagram, Facebook, and LinkedIn to build an audience. Post daily on health and wellness topics.
Start a YouTube channel sharing quick coaching tips and advice videos. Help people for free to build trust.
Guest posts on health blogs aligned with your niche. Contribute value while linking to your site.
Write and optimize blog posts on your website targeting keywords potential clients search.
Traditional Marketing
Distribute flyers and brochures at health food stores, yoga studios, gyms, and community centers.
Seek partnerships with healthcare providers, nutritionists, and personal trainers to cross-promote.
Host free workshops at libraries, rec centers, and other local venues allowing people to sample your coaching.
Get featured in local newspapers, radio shows, and TV morning shows positioning you as an expert.
The most effective marketing encourages happy clients and strategic digital/in-person touchpoints showcasing your knowledge and care. Stay laser-focused on delivering incredible value first. The rest will follow.
14. Focus on the Customer
Providing an incredible client experience is the most powerful marketing for a health coaching business. With your highly personal services, client satisfaction drives growth more than any ad. Some ways to improve customer focus and marketing strategy through your own health coaching business include:
Each touchpoint presenting professionalism, care, and expertise builds trust. Reply to inquiries promptly.
Avoid client wait times in your office. Actively listen and go the extra mile to meet their wellness goals.
Follow up after sessions to show you genuinely care.
Seek feedback to continuously improve.
Address any concerns immediately, even if it means providing another month of coaching at no charge to make things right.
Know how many clients you have, and what makes each client special. This high standard of care earns loyal clients for life. They become raving fans who refer everyone they know to your practice. Positive word of mouth brings a steady stream of new clients without expensive marketing.