Print businesses are seeing major growth across North America and round the world. The global printing market hit a whopping $466.64 billion as of 2021. With a compound annual growth rate (CAGR) of 2.4% from 2021 to 2030, the market could hit an evaluation of $574.12 billion by 2030.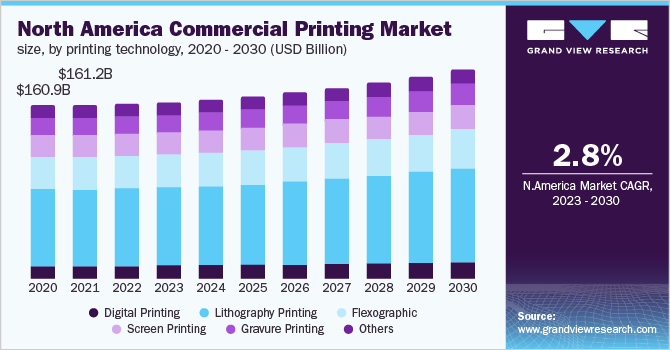 There is a growing demand for printing services as many industries utilize printed marketing materials, signage, packaging, and more. The printing industry has evolved alongside technological advances that allow for digital printing, wide-format printing, 3D printing, and new techniques that open opportunities for innovation.
This guide offers insight into how to start a printing business of your own. Topics include market research, competitive analysis, opening a business bank account, registering an EIN, sourcing digital printing equipment, and even finding an office for your print shop.
1. Conduct Printing Market Research
Market research is essential to opening your own printing business. It offers insight into your target market, trends in the digital printing business market, materials needed for screen printing, where to find a high-quality digital printer, and more.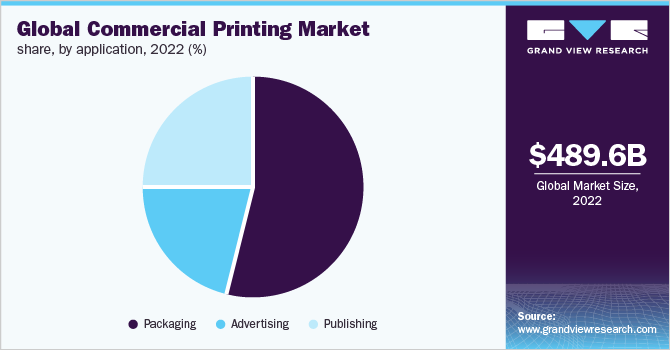 Some information you'll glean through market research includes:
Commercial printing comprises marketing materials, books, magazines, direct mail, photos, and more.
Large printing companies dominate the market, with the top 50 firms accounting for over 40% of revenue.
Small local printers can compete by specializing in a niche or leveraging digital printing for cost-effective small runs.
Location near urban hubs and building relationships with designers and ad agencies can help create a client base.
Barriers to entry in printing are low overall, with 43.4% of businesses having started within the past five years.
Digital solutions help reduce this burden, with basic digital setups starting under $100,000.
Ongoing costs include materials, labor, facilities, and working capital. Profit margins are thin, averaging 2-5% for commercial printers.
Future opportunities lie in digital storefronts, variable data printing, sustainability services, and mass customization. Creative applications like printing on textiles, flooring, and even food open new possibilities. Expanding online through e-commerce sites and print brokers can help small printers access wider markets.
2. Analyze the Competition
Understanding the competitive landscape is key for those starting a printing business. Learning about more printing business owners helps you build a better business of your own. The most successful printing entrepreneurs know their competition, from vinyl sign printing to screen printing t shirts and beyond.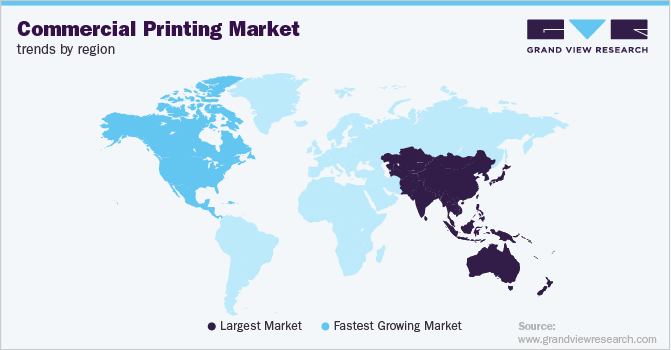 Some ways to better know your competitors include:
Locally, drive around and note printing shops in the area, looking at size, services, clients, and marketing.
Search online directories and Google Maps by keywords like "printing near me" to build a competitor list.
Study their websites to identify service offerings, pricing, and positioning.
Subscribe to email lists and follow their social media to learn about promotions and events.
For national context, leverage industry research reports to see the market share of major printing companies.
Check nationwide printer directories to find printers by specialty, like signage or book printing.
Monitor online print marketplaces like VistaPrint that aggregate smaller printers.
Evaluate competitive strengths and weaknesses. Large printers may compete on scale while small shops offer customization.
Online print brokers have massive reach but lack a brick-and-mortar presence.
Consider specialty areas competitors may be missing, like sustainably sourced materials.
Ongoing competitive analysis lets printers refine their value proposition against alternatives. Customer interviews can uncover pain points competitors fail to address. Position the business by differentiating on services, quality, technology, or customer service.
3. Costs to Start a Printing Business
Starting a printing business requires significant upfront capital investment in equipment and facilities. From purchasing your first label inkjet printer to the design software you need to print vinyl signs and other products. Here are some of the expenses you'll incur as you develop your business plan.
Start-up Costs
A commercial printer will need printing presses, which range from $50,000 for a basic single-color press to over $1 million for advanced multi-color digital presses.
Other key equipment like finishing machines, platemakers, and computer systems can cost $5,000 to $250,000 or more.
Small digital printers may start with a toner-based copier or wide-format inkjet printer for under $20,000.
Leasing an existing warehouse or production space typically requires a minimum 3-5 year commitment at $4-10 per sq ft monthly.
Purchasing a property suitable for printing involves loans of hundreds of thousands. Buildout costs for lighting, electrical, HVAC, and layout often reach $50,000+.
Inventory and supplies like paper, inks, plates, and spare parts require an upfront investment of $10,000 to $50,000. Ongoing supply costs will run $1,000+ monthly for a basic operation.
Other include licensing and permits (up to $500), legal fees for entity formation ($1,000+), bank accounts, insurance, and basic office equipment ($5,000).
Website design, branding, and initial marketing need $3,000+ upfront, with ongoing marketing costs of $500+ monthly.
Starting with 2-3 employees, payroll, taxes, and benefits will amount to $80,000 yearly or $6,000 monthly.
Annual financial statements and accounting services will cost $1,000.
Ongoing Costs
There are also ongoing expenses to consider, including editing software subscriptions. Some other costs include:
Month to month, key operating costs include mortgage or rent, payroll, supplies, and utilities (electricity, gas, water, broadband) at your business location totaling roughly $15,000 – $30,000 for a small operation.
Loan repayments add thousands more in fixed monthly costs.
Annual costs like insurance premiums and marketing initiatives require a budget of $10,000.
Profitability relies on managing these recurring costs while also covering sales dips or slow periods.
4. Form a Legal Business Entity
When starting a printing business, the legal structure impacts taxes, liability, and expansion options. The four main entities each have pros and cons for printers.
Sole Proprietorship
A sole proprietorship is the simplest structure with no formal registration needed beyond licenses. The owner reports all income and expenses on their tax return. However, the owner has unlimited personal liability for debts and lawsuits, which poses risks in the printing industry. This structure only allows one owner and can be hard to grow.
Partnership
Forming a general partnership splits ownership between two or more people. This allows the pooling of resources and skills to start the business. Income passes through to personal tax returns proportionately. However, partnerships offer no liability protection as each partner can be held responsible for the actions of the other partners. The partnership dissolves if a partner leaves.
Limited Liability Company (LLC)
A limited liability company (LLC) provides liability protection for printing businesses while avoiding double taxation. LLC owners only risk their investments and aren't personally liable for company debts. Profits pass through to personal taxes. Starting an LLC costs $50-$500 for state fees and has minimal paperwork. This structure allows unlimited owners and is suitable whether starting alone or with partners.
Corporation
S-Corp and C-Corp structures create a separate legal entity from the owners. This protects personal assets from corporate liabilities. However, these structures require extensive recordkeeping and corporate taxes. Owners pay individual income tax on their salaries and dividends. C-Corps also pay corporate taxes on company profits before dividends.
5. Register Your Business For Taxes
An Employer Identification Number (EIN) is a unique 9-digit number that identifies a business for tax purposes. Printing businesses need an EIN even if they have no employees. This ID number is required to open business bank accounts, apply for licenses, and file taxes.
Applying for an EIN is free and can be done online via the IRS website in minutes. Simply navigate to the EIN Assistant page and select the option for "View Additional Types, Including Nonprofit/Tax-Exempt Organizations." Then choose Sole Proprietorship, Partnership, Corporation, or LLC/LLP based on your business structure.
The online application will request basic information about your printing business including name, address, and ownership structure. No documentation is required for the initial application. After submitting the form electronically, the IRS will immediately provide your EIN.
The same EIN can be used regardless of future structure changes to your printing business. Keep this number and the IRS confirmation secure since it serves as your business's tax ID.
You'll also need to register with your state revenue or taxation department for sales tax collection. Many states allow online registration along with obtaining state tax IDs. Costs are typically under $100 for the basic registration. Collecting and remitting sales tax does add monthly accounting responsibilities. Consider using accounting software or a sales tax pro to stay compliant.
6. Setup Your Accounting
Proper accounting is crucial for printing businesses to track finances, manage taxes, and plan for growth. Setting up an organized system makes tax compliance easier and avoids headaches down the road.
Accounting Software
Using small business accounting software like QuickBooks provides an accessible platform to manage invoices, expenses, payroll, and more in one integrated system. Connecting bank accounts allows transactions to automatically sync with the software. This eliminates manual data entry and keeps books up to date. QuickBooks plans start at $7/month for basic invoicing needs.
Hire an Accountant
Partnering with an accountant offers expertise printers often lack. A bookkeeper can handle monthly reconciliations, sales tax filings, and financial statements for around $150 – $200 monthly. Come tax season, an accountant will prepare and file business returns starting at $500 annually.
Open a Business Bank Account
Keeping business and personal finances separate is essential for printers. Mixing expenses invite IRS scrutiny if unable to prove legitimate business purposes. Open a dedicated business checking account to keep funds organized.
Apply for a Business Credit Card
Applying for a small business credit card also bifurcates spending. Business cards don't use your credit – approval is based on the business's financials. Limits often start around $5,000 – $10,000. Use the card for all printing purchases to simplify expense tracking.
7. Obtain Licenses and Permits
Starting a printing business requires securing the proper licenses and permits to legally operate. Find federal license information through the U.S. Small Business Administration. The SBA also offers a local search tool for state and city requirements.
Business License – Most areas require a general business license to operate any commercial venture. Fees are typically under $100 annually.
Sales Tax License – As covered in a previous section, this license allows collecting and remitting sales tax in the jurisdiction. It provides a state sales tax ID number for filing returns.
Environmental Permits – Printers using hazardous materials like solvents and inks need an EPA Generator ID Number for waste disposal.
Building Permits – Construction permits are needed for any leasehold improvements or renovations on a printing facility. Electrical and fire system permits may also be required.
Food Packaging License – Printers creating food packaging need FDA approval following strict guidelines. Specific licenses may be required at the local health department level as well.
Signage Permit – For printers producing outdoor signage, most municipalities require sign permits based on size and placement regulations.
Carefully research the licensing needs for the specific services and location of the printing business. Leave ample lead time to apply, as approval can take weeks in some cases. Display all permits and licenses as required. Schedule renewals well in advance to avoid disruptions.
8. Get Business Insurance
Carrying adequate insurance is vital to protect printing businesses from unexpected risks that could lead to financial ruin. Without coverage, a single incident can permanently damage or destroy a printer.
For example, a fire could cause hundreds of thousands in equipment damage and lost income. An employee injury could lead to a costly lawsuit if uninsured. Or a natural disaster could force a prolonged shutdown.
Basic business insurance policies to consider include:
General liability – Protects against third-party bodily injury, property damage, slander, and legal defense costs.
Commercial property – Covers damage to business property due to fire, smoke, vandalism, and other hazards.
Business owner's policy – Bundles property and liability insurance at a discount.
Workers' comp – Mandatory for employees, it handles medical and lost wage costs for job-related injuries.
Business interruption – Replaces lost income from disruptions like disasters or utility outages.
The process starts by reaching out to providers for quotes. Detail the size, location, and services of the printing business. Consider increased limits for expensive equipment. Once a policy is selected, pay premiums monthly or annually to maintain coverage.
9. Create an Office Space
Having a professional office space lends credibility when meeting with clients and provides room to handle administrative tasks. While a home office saves money, consider these alternatives when starting a printing business:
Home Office
A spare bedroom or basement area works for minimal needs. Costs are just desk and supplies since no rent is paid. Meetings with clients may be awkward at home. Dedicated space helps separate work and personal life. Expect costs under $1,000 to set up a basic home office.
Coworking Space
Shared offices like WeWork offer an affordable, flexible option starting around $300 per month. Coworking spaces provide amenities like meeting rooms, printing, WiFi, kitchens, and community events. They allow scaling up or down as needed. However, distractions can be high in a shared environment.
Retail Shop
For printing businesses offering signage, proprietary merchandise, or other physical products, a storefront allows walk-in customers and pickup. Good visibility and foot traffic may increase sales. Leasing retail space costs $15-$30 per sq. ft. annually. Custom buildout can exceed $100,000. Significant inventory may also be required.
Commercial Office
Leasing traditional office space provides room for growth but involves long-term commitments. Expect to pay $10-$20 per sq. ft. annually for a basic buildout. This provides dedicated rooms for meetings, production, inventory, and your full staff. However, excess space risks higher rents for unused rooms.
10. Source Your Equipment
Launching a printing business requires significant equipment like presses, finishers, platemakers, and more. New printers have several options to acquire the necessary gear based on budget and business goals.
Buying New
Purchasing brand-new printing equipment from manufacturers ensures optimal performance and reliability. Offset presses from Heidelberg, Komori, and Man Roland cost $50,000-$1 million+. High-end digital presses like the HP Indigo 50000 run over $800,000. Try to find wholesale suppliers for the best deals.
Buying Used
The used market provides substantial savings on lightly used equipment. Auction sites like GA Global Partners frequently sell commercial printers from plant closures. Expect 20-50%+ off compared to new. However, maintenance costs rise as equipment ages.
Renting
A few rental companies offer short-term printer rentals. This avoids large capital expenditures when starting. Rates range from $500-$5,000 monthly depending on the press. Terms tend to be 12-36 months. Learn operations before purchasing outright.
Leasing
Long-term leases through capital equipment firms allow payments over 5-7 years. Estimated lease rates are 2-3% of the equipment cost. Leasing preserves capital and includes maintenance. However, restrictions may prohibit modifying or moving equipment.
11. Establish Your Brand Assets
Developing a strong brand is key for printing businesses to attract clients and stand out from competitors. Key elements like a logo, website, and business cards create an identifiable look and message.
Getting a Business Phone Number
A dedicated business phone establishes credibility and separates personal and work calls. Services like RingCentral offer toll-free and local numbers with a variety of features like voicemail transcription for around $30 per month.
Creating a Logo and Brand Assets
A polished logo drives brand recognition. Consider an illustrative logo to convey creativity for a printing company. Looka's AI logo maker provides affordable templates starting at $20. Use the logo across letterheads, packaging, uniforms, and more. Matching fonts, colors, and imagery reinforces branding.
Business Cards and Signage
Business cards showcase branding and contact details to clients. Cards can be quickly designed and purchased from providers like Vistaprint. Use cards at networking events, sales calls, and when meeting new potential clients. Visible signage and vehicle wraps extend visibility, especially for retailers.
Purchasing a Domain Name
Secure a domain name that matches the printing brand. Short memorable .com domains sell for $10-$15 on sites like Namecheap. Choose targeted keywords like "local printing" for SEO. Avoid obscure extensions like .info.
Building a Website
Every business needs a website to reach modern customers. Using Wix's drag-and-drop editor, printers can create sites themselves for free to $35 per month. For more advanced e-commerce and customization, hire a freelancer from Fiverr. Quality website copy paired with great visuals boosts conversions.
12. Join Associations and Groups
Joining local groups and associations provides valuable connections and learning for new printing businesses. Surrounding yourself with others in the industry leads to new opportunities.
Local Associations
Industry associations like the Print & Graphic Communications Association offer benefits like training, networking, and advocacy. Membership starts at around $300 annually for small printers. Joining the local Chamber of Commerce also aids in networking. These groups provide mentorship and printer spotlights.
Local Meetups
Attending printing meetups and tradeshows allows you to meet fellow printers and suppliers in person. Sites like Meetup list events like "Digital Printers Networking Meetup" happening locally. Conferences like Print United cover the latest industry trends and technology. Bring plenty of business cards and sign-up sheets to these events to capture new contacts.
Facebook Groups
For ongoing idea sharing and advice, active Facebook groups for printers exist like the Printing and packaging industry. Join conversations about equipment, techniques, and more while building an online network. Small business groups like Small Business Support Group also provide localized support. Use Facebook's search to find relevant groups, then answer member questions and share insights.
13. How to Market a Printing Business
Implementing marketing initiatives is imperative for printing businesses to attract clients and drive growth. With the right strategies, printers can build awareness and position their services effectively against local competitors.
Referral Marketing
Customer referrals and word-of-mouth are powerful organic growth channels, especially initially. Offering discounts or complimentary products in exchange for referrals and reviews incentivizes happy clients to tell peers about the printing business. This personal endorsement builds trust and credibility.
Digital Marketing
Digital marketing provides affordable, measurable tactics through online channels.
Consider:
Search ads – Services like Google Ads target nearby searchers actively looking for a printer. Pay only for clicks.
Social media ads – Highly targeted Facebook and Instagram ads raise local awareness. Re-engage past customers.
SEO optimization – Improving website copy, metadata, and backlinks boosts search rankings and traffic.
YouTube channel – Post demo videos showing printing techniques and final products.
Blog content – Useful posts focused on design, printing tips, and business growth attract visitors. Promote through social media.
Email nurturing – Send special offers, product announcements, and company updates to build loyalty.
Traditional Marketing
Traditional approaches like print advertising, direct mail, and events reach local markets. While less measurable, they may suit some printers.
Local publications – Place ads in city magazines, newspapers, and Yellow Pages.
Billboards – Display eye-catching designs with service offerings and websites.
Print mailers – Send postcards, coupons, and menus to nearby households and businesses.
Radio ads – 15-60-second spots on local stations. Time around drive periods.
Chamber events – Sponsor or host B2B networking and mixers to meet professionals.
Signage – Place bold banners and signs around high-traffic areas.
A strategic blend of digital and traditional marketing gives printing businesses an omnichannel presence while optimizing budget and effort. Analyze outcomes to double down on the most effective initiatives.
14. Focus on the Customer
Providing exceptional customer service is crucial for printing businesses to earn loyalty, referrals, and repeat sales. In an industry with lots of local competitors, experience is what sets printers apart. Some ways to improve customer focus in the printing process include:
Start by training staff on in-depth product knowledge and best practices for courteous communication.
Empower them to resolve complaints quickly, offer discounts when appropriate, and follow up on outstanding issues.
Listen closely to understand each client's unique needs.
Guide them to the most suitable products and services for their goals.
Set proper expectations on timelines and costs to avoid frustration.
Following up after deliveries ensures satisfaction and identifies potential problems early.
Ask for feedback on the buying process and final product to improve.
Consider sending handwritten thank-you notes to commercial clients after large orders.
Satisfied customers become advocates who enthusiastically refer others if treated well.
Word-of-mouth referrals add credibility that promotional efforts alone can't match.
By proactively managing experiences during sales and fulfillment, printing businesses demonstrate genuine care for client success. When issues arise, thoughtful resolution turns dissatisfaction into trust. This customer-centric attitude cements loyalty across accounts.