Starting a loan signing business is a huge undertaking, but the timing couldn't be better. Starting at a market value of $476.25 billion in 2022, and a projection of 11.79% compound annual growth rate (CAGR) from 2022 to 2027, now is a great time to get involved.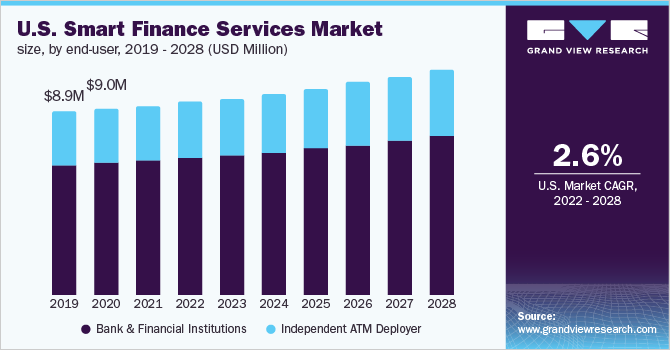 Loan signing agents can earn a comfortable living through this flexible, home-based business that requires minimal upfront costs. If you're interested in starting a recession-resilient business that plays a crucial role in the lending industry, becoming a loan signing agent may be the right path for you.
This guide offers insight into how to start a loan signing agent business. Topics include market research, competitive analysis, sourcing business equipment for loan documents and signing service software, registering an EIN, and more.
1. Conduct Loan Signing Agent Market Research
Market research is an important part of starting a loan signing agent business. Information gleaned through the process include details on your target market, local market saturation, trends in services and products, and more.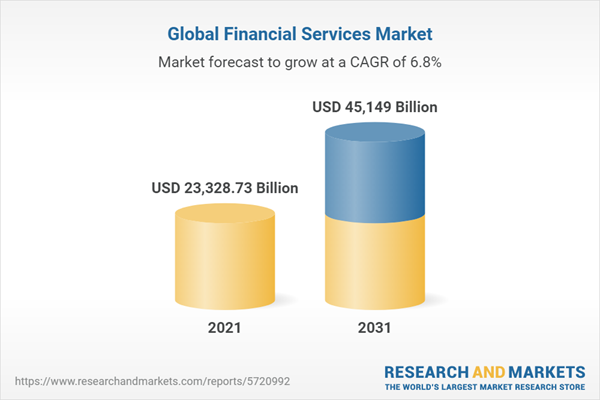 Some details you'll learn through market research in the mobile notary business includes:
Exact data on the size of the loan signings market is difficult to find.
It is estimated there are 15,000-20,000 active loan signing agents in the U.S.
The typical mobile notary signing agent earns $25-$100 per appointment, with seasoned agents on the higher end charging $100-$200.
Appointments take 1-2 hours. Full-time agents average 20-40 signings per month.
Start-up costs are minimal – under $1,000 for basic supplies.
This is 100% an independent contractor role, ideal as a side business but can grow to full-time.
Flexible schedule, ability to set your own rates and freedom over which orders to accept make it appealing.
Key advantages over other gig roles are that no prior experience is required, age and vehicle do not matter, and there is huge demand with signing agents in short supply.
In summary, the market size, low barriers to entry, high flexibility, strong demand and potential to earn $50k-$100k in revenue make the loan signing agent business a promising opportunity. With mortgage activity remaining high and an undersupply of agents nationwide, new entrants have ample room to capture market share.
2. Analyze the Competition
With no national chains or dominant players, competition assessment as a loan signing agent is different than other industries. There are no 10Ks to dissect or market share percentages to calculate. Instead, focus locally and seek to understand competitors' pricing, service area, clientele and marketing.
Learn more about local competitors by:
Start by identifying other loan signing agents in your metro area.
Search sites like Thumbtack, Notary Rotary, and SigningSavvy to find active agents advertising services near you.
Visit their websites and social media to learn about their experience, specialties, rates and professional affiliations. This will help you gauge the competitive landscape and opportunities to differentiate.
Call a few top title company or lender branches that frequently hire signing agents.
Ask who they currently use, why they like them, and what they pay for standard signings.
Monitoring online reviews is another tactic.
Search Google, Facebook and industry forums to see feedback on local agents.
Complaints about reliability, availability or expertise signal weaknesses you can improve on.
Search LinkedIn for profiles of loan signing agents in your city.
Signing commercial loans can also net higher pay, so see if competitors go after that business.
Identify open niches you can excel in.
Getting a sense of other agents' rates, professionalism, responsiveness and niche experience will empower you to offer differentiated services. Spend time upfront analyzing competitors before launching so you can enter the market confidently.
3. Costs to Start a Loan Signing Agent Business
When starting a loan signing agent business, costs are relatively low compared to other small businesses. With most operations being home-based, no storefront or large staff is required. Here are the main start-up and ongoing expenses to factor into your budget.
Start-Up Costs
Getting licensed and trained is the first investment when preparing to become a signing agent.
Plan $200 for an online notary commission class and exam.
Some states like California also require an approved notary journal that ranges from $10-$30.
The loan signing agent certification course averages $200 as well.
Once licensed, budget approximately $80-$150 for your surety bond and $300-$500 for Errors & Omissions insurance in your first year. These provide liability protection.
You'll need a signing kit containing several pens, multiple closing documents, legal pads, a notary stamp, and other supplies.
A professional kit costs $50-$100.
A basic home printer/scanner will run you $100-$200. A heavy-duty stapler and staple remover are also essential tools, $20 each.
In total, expect to invest $500-$1000 upfront on training, licensing, insurance, supplies and equipment. This covers all basics to begin offering signing services.
Ongoing Costs:
There are a few repeat business costs each year. Your notary commission requires renewal including fees every 4-5 years, budget $80. The E&O policy needs renewing annually around $300-$500.
Joining a signing agent association like the National Notary Association provides credibility and resources for $120-$240 per year.
Some agents choose to pay for website hosting, business cards and advertising which can run $500 or more annually.
You'll need to restock signing supplies throughout the year like paper, printer ink, pens, stamps and staples. Budget around $300 for supplies.
Some agents hire virtual assistants for scheduling or administration at $500-$1500 per month.
The main ongoing cost is your mobile notary commission renewal every 4-5 years.
Fees vary widely but plan on $500 total for this expense.
There may also be small annual state business licensing fees.
Outside of these recurring expenses, your time is the main investment as an independent signing agent. With no physical location or employees, overhead costs are minimal. Keep expenses low initially and invest profits back into marketing and professional development.
4. Form a Legal Business Entity
When starting any business, choosing the right legal structure is key. As a loan signing agent, you'll typically operate as a sole proprietorship, partnership, LLC or corporation. Below weighs the advantages and disadvantages of each for this profession.
Sole Proprietorship
A sole proprietorship is the simplest option, you freelance under your own personal name. All profits get reported on your personal tax return. Setup only requires registering for a business license and DBA, costing around $50-$150. This offers complete control and easy tax filing.
Partnership
Forming a partnership allows sharing ownership and liability with a business partner. You still lack corporate protections, as partners are equally personally liable. A partnership agreement detailing ownership split, decision rights and partner exits is essential.
Limited Liability Company (LLC)
Many agents opt for a single member limited liability company (LLC). This separates your business and personal finances for liability protection while avoiding double taxation. You gain credibility marketing as an LLC versus operating under your own name. Startup costs range from $500 – $1500 for LLC registration, annual fees, and possibly an operating agreement.
Corporation
At the opposite end of the spectrum, a corporation offers the highest level of protection and formality. You create shares of stock and elect directors. Corporate income is taxed separately from personal income, avoiding double taxation. However, costs to establish a corporation are steep – over $1000 in most states.
5. Register Your Business For Taxes
One key task when forming an LLC or corporation is obtaining an Employer Identification Number (EIN) from the IRS. This unique number identifies your business for tax and reporting purposes, similar to a Social Security Number for an individual.
As a loan signing agent, you need an EIN even if you do not have employees. This EIN is required to open a business bank account, apply for business licenses, file taxes, and more.
Thankfully obtaining an EIN is quick and free through the IRS website. Simply follow these steps:
First, navigate to the EIN Assistant page on IRS.gov. Click the Apply Online Now button to begin.
You will answer questions about your business structure, name and address. When prompted for the reason applying, select "Started a new business" for your loan signing agency.
The online application only takes about 15 minutes to complete. At the end, you will receive your EIN immediately. This unique 9-digit number is your business's official tax ID.
The IRS does not charge to obtain an EIN. Beware any sites attempting to charge a fee for EIN services—always apply directly through the official IRS website above.
Once you have your federal EIN, check if you also need a state tax ID number for collecting sales tax in your state. Some states use the EIN for state tax purposes too, while others require registering for a separate state ID number. Check agency websites like the Franchise Tax Board if located in California.
6. Setup Your Accounting
It is critical to have rock-solid accounting practices in place from day one for a successful mobile notary business. Taking the time to set up proper bookkeeping and work with an accountant will save major headaches at tax time and ensure full compliance. Let's walk through some best practices.
Accounting Software
First and foremost, invest in small business accounting software like QuickBooks. This allows you to easily track income and expenses, run reports, and automate categorization when synced to your business bank/credit accounts. Budget $10-$50 per month for a QuickBooks plan suited to your needs.
Hire an Accountant
While software does the heavy lifting, partnering with an accountant is wise. A qualified accountant can setup your QuickBooks chart of accounts, provide ongoing bookkeeping services, and leverage their expertise to maximize tax deductions. Expect to invest $100-$300 per month for regular bookkeeping assistance.
Open a Business Bank Account
Apply for a small business checking account using your EIN and LLC documents. This gives your loan signing agency its own financial identity. Likewise, obtain a business credit card in your LLC's name only. Business cards often offer higher limits since they rely on the business's financials versus your personal credit score.
7. Obtain Licenses and Permits
When starting any business, it is crucial to ensure you have all required licenses and permits in place. Find federal license information through the U.S. Small Business Administration. The SBA also offers a local search tool for state and city requirements.
Some metro areas or counties also require a local business license for any commercial activity. For instance in Orange County, California, you would need a business license from the county before operating. Look up license requirements based on your loan signing business address.
Your state may have additional permits or registrations specific to your services. In Texas, notaries have to register as signing agents through the Secretary of State office as well. Louisiana requires a specialized license beyond standard notary commission.
Check with your Secretary of State website to see if any state-level credentials like these are needed where you operate. The National Notary Association also provides licensing guides for all 50 states.
Some loan signing agents choose to pursue optional certifications through industry associations. The American Society of Notaries offers courses and exams to earn credentials like Certified Notary Signing Agent (CNSA). These designations can make you more marketable to signing companies and lenders.
Membership in the National Notary Association also provides access to supplemental surety bond insurance beyond your state commission requirements. This added protection limits liability.
8. Get Business Insurance
Carrying proper insurance provides invaluable protection for any business, including loan signing agencies. While not technically mandatory, having coverage gives both you and your clients peace of mind.
The main policy to secure is Errors & Omissions (E&O) insurance. This protects against losses caused by mistakes in your professional services. It covers legal costs if clients sue for things like missed signatures or disclosure errors. Rates start around $300-$500 per year.
Without E&O insurance, a minor oversight could spell disaster:
Failing to secure a spouse's signature could invalidate the entire mortgage. You'd be liable for rectifying at your own expense.
Notarizing a document without proper ID could call all your work into question. Negligence claims could arise.
Misfiling a document could delay a closing and result in penalty fees. You'd pay the price.
E&O insurance mitigates these risks that come with notarial work. Agents also get General Liability coverage (around $50 monthly) to protect against third-party bodily injury and property damage claims tied to your business activities.
Obtaining coverage is straightforward. You'll fill out an application with details about your experience, volume, and past issues (if any). Carriers like Victor Insurance specialize in signing agents. Partner agents can compare quotes too.
If approved, you'll receive a certificate of insurance summarizing policy details, limits, deductibles, and premiums. Make sure to provide updated certificates to signing services when policies renew. This shows your active insured status.
9. Create an Office Space
While primarily a mobile business, having some type of office can still benefit loan signing agents – whether part-time or full-time. Let's explore a few potential options and their use cases.
Home Office
A home office is a popular starting point, providing workspace at little to no cost. Designate a quiet, private room in your residence strictly for business needs. Use this space for administrative tasks like processing paperwork, preparing signing kits, invoicing, and phone calls. Keep home office expenses under $1500 annually and you can claim a tax deduction.
Coworking Office
For meeting clients, a coworking space membership grants access to professional office environments in your metro area. Major chains like WeWork offer flexible monthly memberships ($300-$500/month) with business amenities, conference rooms, and networking events. Utilize for signing appointments when meeting at your home is not ideal.
Commercial Office
Leasing a small private office could make sense once established, providing constant access to your own dedicated workspace. Expect to pay $200-$1000+ monthly depending on location and size of office. Use for routine needs like supplies storage, record keeping, and business meetings.
Retail Office
While a retail space is unnecessary for this mobile service business, some notaries choose brick-and-mortar visibility by renting a storefront. Costs typically range from $1000-$4000 monthly. More suitable once several staff or notaries are under one roof full-time.
10. Source Your Equipment
As a mobile business, a loan signing agent's required equipment is relatively minimal – making it easy to source everything needed for under $500 total. Here are some options for acquiring the necessary materials:
Buy New
If buying new, basic supplies like notary seals, journals, signing pens, legal pads and a printer can all be purchased online via sites like Amazon or office supply stores like Staples and Office Depot. Expect to invest $300-$500 for enough professional equipment to get started.
Buy Used
Purchasing quality used equipment can reduce costs. Check Craigslist, Facebook Marketplace and Nextdoor for printers, staplers and other supplies being sold secondhand nearby. Thoroughly test any used electronics before purchasing. Budget $200-$300 going this used route.
Lease
For printers and scanners, leasing may be the most economical option long-term. Providers like Pacific Office Automation offer 12-36 month leases for commercial printers, covering repairs and maintenance. Plans are around $30-$60 monthly with the option to upgrade equipment when needed.
Rent
Renting specialized equipment short-term is also an option. For example, a portable signature capture pad for $50/day from companies. Only rent niche equipment when required.
11. Establish Your Brand Assets
Developing a professional brand identity is crucial for any service business to stand out and be remembered. As a loan signing agent, investing time in branding will pay dividends by making you look polished, established and reputable.
Get a Business Phone Number
Start by purchasing a dedicated business phone number through a provider like RingCentral. Choose a local area code and toll-free options. Expect to budget $25-$100 monthly for a full-featured business phone plan. This gives clients a professional contact method separate from your personal cell.
Design a Logo
Work on a logo that encapsulates your agency's identity. Modern, simple designs are often most effective. Your logo will appear on your website, business cards, marketing materials and more. A DIY service like Looka makes professional logos easy, helping you express your brand for around $20-$60 per design.
Print Business Cards
Business cards establish credibility when meeting signing contacts. Include your logo, phone number, website, and email. Order 500-1000 cards from a printer like Vistaprint for under $50. Share cards liberally to grow your brand. Signage with your branding can also build visibility for a home office.
Buy a Domain Name
Stake your claim online by purchasing a domain name for your loan signing business. Ideally get your full agency name or a memorable phrase relevant to your services. Domain registrars like Namecheap offer domains for under $20 annually.
Design a Website
Building a website on your new domain is now easy with DIY platforms like Wix. Choose a template, customize pages, and publish your site in under an hour for free. Or hire a web developer on Fiverr for a fully custom site from $500-$1500. Your website becomes a 24/7 selling tool.
12. Join Associations and Groups
Joining local and national loan signing agent associations provides invaluable connections when starting out. Take advantage of these groups to learn industry best practices and find mentorship.
Local Associations
Look for associations specific to your metro area that host regular meetups. For example, the The Association of American Notaries. National associations like the American Society of Notaries offer benefits like the Certified Notary Signing Agent designation to boost your credentials.
Local Meetups
Don't overlook Meetup.com for finding regional notary and signing agent groups. Meetups host free monthly events for networking and development.
Facebook Groups
Online communities provide support as well. Join industry-specific Facebook groups like Signing Agent Basics Group and Your Fav Notary Loan Signing Agent Network to access thousands of agents worldwide.
13. How to Market a Loan Signing Agent Business
Implementing an effective marketing strategy is essential for any small business owner aiming to gain new clients and grow their brand. For loan signing agents specifically, there are ample options to promote your services both digitally and traditionally.
Personal Networking
First and foremost, leverage your existing personal and professional connections to spread the word about your new agency. Satisfied clients who refer family and friends are the best marketing channel. After an exemplary signing, send a thank you note offering a discount on their next closing for any referrals.
Digital Marketing
For digital marketing, focus on channels where you can target homeowners and real estate agents as your core audiences.
Launch Google Ads campaigns geotargeting key zip codes and bidding on strategic terms like "notary near me" and "loan signing services." Expect to invest $100-$300 monthly in AdWords.
Run targeted Facebook and Instagram ads focused on home buying audiences in your region. Work with a freelancer to optimize creative and placements.
Start a YouTube channel creating tutorials on mortgage processes. Optimizing video titles and descriptions for search drives traffic.
Consistently blog about industry topics on your website. This builds SEO authority and brings visitors.
Advertise on industry listing sites like Thumbtack and Notary Rotary to get visibility among clients seeking signing agents.
Traditional Marketing
For traditional techniques:
Create brochures and flyers to distribute at local real estate offices, mortgage lenders, title companies and networking events.
Seek speaking opportunities at real estate and notary meetups to establish yourself as an expert.
Host open houses when moving into a new office space as a customer acquisition tactic.
Send direct mail postcards to households and businesses in your target zip codes.
Advertise on bulletin boards and listings in real estate publications.
Sponsor booths at industry conferences and trade shows.
Position yourself where your buyers are, both online and off. Build an Authority brand by consistently providing valuable educational content to the real estate community. While all marketing requires an investment, the long-term dividends of new customer acquisition make the investment well worth it.
14. Focus on the Customer
Providing exceptional customer service is crucial for loan signing agents to earn repeat business and referrals. In an industry reliant on reputation and relationships, prioritizing the client experience is your secret weapon for growth. Some ways to improve customer focus among notary signing agents includes:
With every signing appointment, strive to deliver best-in-class service.
Arrive early, dress professionally, and maintain a friendly, reassuring demeanor.
Patiently explain each document in simple terms and encourage questions.
Follow up promptly with a thank you email recapping the signing details.
Include a few photos from the appointment to share with their lender.
Ask the client to write a review on Google, Facebook or Yelp.
When inevitable hiccups occur, respond with empathy and understanding.
If running late due to traffic, call ahead to notify the client and offer a discount on their next signing.
If paperwork contains errors, apologize sincerely and rectify the issues promptly.
Being solutions-oriented transforms frustrations into renewed loyalty.
Providing white-glove customer service earns you raving fans who gladly refer family and colleagues.
Word of mouth built on remarkable experiences serves as your best advertising for notary loan signing agents.
Make each client feel like your only client. The extra effort to go above and beyond pays off exponentially. Prioritize service excellence as a key differentiator.