Mug printing and drinkware design are on the rise. The global drinkware market is set to rise at a compound annual growth rate (CAGR) of 3.1% from 2019 to 2025. For newcomers hoping to make it in the personalized mugs industry, now is a great time to get involved.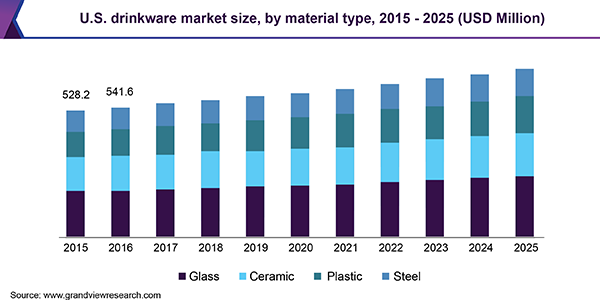 What's driving this growth? For starters, mugs are incredibly versatile promotional products that can be customized with logos, photos, and artwork. They are useful, long-lasting items that customers love to receive. Plus, print-on-demand technology and e-commerce have made it easier than ever for entrepreneurs to start their mug printing businesses.
So if you're craving a side hustle that allows you to unleash your creativity, mug printing could be the perfect niche. This guide will walk you through how to start a mug printing business. You'll learn how to source equipment to design mugs, analyze the competition, register an EIN, set up an online store, and more.
1. Conduct Mug Printing Market Research
Market research is an important part of starting a personalized mug business. From discovering coffee mug competitors to finding trends in the custom coffee mugs industry, research helps you build a strong mug printing business plan.
Some information you'll learn while you get started in the mug printing industry includes:
Demand for printed mugs is driven by individuals and businesses using them for gifting and promotional purposes.
Small businesses are significant purchasers of custom-printed mugs for employee gifts, client gifts, and event giveaways.
E-commerce and print-on-demand technology have made it easier for mug printing startups to enter the market.
Opening an online mug shop removes overhead costs associated with retail space.
Print-on-demand enables fulfilling single-item orders on-demand vs. batch production.
Competition is fragmented in the mug printing space. Larger players include Vistaprint, Zazzle, and CafePress. Thousands of small shops compete on Etsy and personalized platforms like MugBear and Signature Mugs. Standing out requires unique mug designs and brand identity.
Profit margins for mug printers are healthy. Industry average margins range from 40-55%.
Blank mugs can be sourced for $2-$5 and resold for $12-$20 with customization.
Direct-to-garment mug printing and digital transfers provide high-quality results with lower setup costs vs. traditional screen printing.
Mugs are in demand from both consumers and businesses for personalized gifts and promotions. Low barriers to entry make this an accessible business model. Focusing on creative designs and solid branding are key to competing against big players and smaller shops.
2. Analyze the Competition
Thoroughly analyzing the competition is crucial when starting a mug printing business. This helps identify strengths and weaknesses in the market, unmet customer needs, and areas you can differentiate.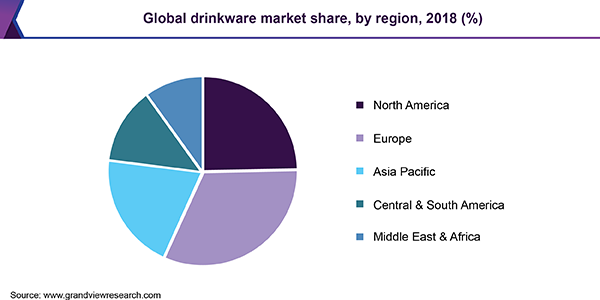 Some ways to learn more about your competition in your own mug printing business include:
For brick-and-mortar mug shops, assess competitors in your geographic area.
Drive by or visit stores to evaluate product selection, quality, pricing, branding, and customer service.
Take note of store traffic and purchase data if available.
Search online reviews to gauge customer satisfaction. This provides insight into local competitors' positioning and opportunities in your market.
Evaluating online mug shops is just as important even if you plan to open a retail storefront.
Over 50% of mug sales happen online so you'll compete in the digital space.
Analyze their mug designs, photography, titles, descriptions, pricing, shipping costs, processing times, and reviews.
Study competitors' websites beyond marketplaces.
Review their product selection, branding, website speed and UI, payment processing, and order fulfillment.
Sign up for their newsletter and make test purchases.
Examine their social media and digital marketing strategy.
Blending offline and online competitor research paints a complete picture. Know your direct localized competitors and broader e-commerce competitors. Identify their strengths and weaknesses. Discover what customers respond to and what's missing. This analysis will prove invaluable in positioning your mug shop for success.
3. Costs to Start a Mug Printing Business
Starting a mug printing business requires careful planning and budgeting to cover initial and ongoing expenses. Here is a comprehensive breakdown of typical costs to launch and run a successful mug printing operation.
Start-Up Costs
Registering your business legally is a key first step, with associated fees depending on your business structure. Filing paperwork to form an LLC costs $50-$500 depending on your state. Registering as a corporation has similar fees. You may also need a sales tax permit ($50-$100) and a business license ($50-$500+).
Product research and selecting a supplier for blank mugs is crucial. Sample packs of mugs in different styles run $50-$150 to assess quality. Once you choose a mug supplier, minimum opening inventory orders are usually 250+ units at $2-$5 per mug, so budget $500-$1500+. Factor in shipping costs on top.
The primary equipment expense will be your mug printer. Quality direct-to-mug printers range from $300 for manual tabletop units to $1500+ for automated 6-color presses with conveyor systems. Additional supplies like sublimation paper and mug wraps will be around $300 initially.
Shop space is another major cost consideration. Average rental rates for retail space in small towns start around $15/sq ft. In larger cities, it ranges from $30-$50/sq ft. For a 500 sq ft shop expect to budget at least $7500/month in rent plus utilities and a security deposit equal to 1-2 months rent.
Initial shop build-out and decor can easily cost $5000+ for flooring, lighting, displays, counters, seating, and more. Signage will range from $500 for basics to $5000+ for lighted exterior signs.
Don't overlook small but necessary start-up purchases like a quality camera ($300+) for product photography, office supplies ($500), inventory management software ($50/month), website hosting ($10-$50/month), and more. Budget several thousand for these various start-up operational expenses.
It's wise to have 3-6 months of working capital set aside before launching. With an average of $15,000 in monthly expenses, you should plan around $45,000-$90,000 in a business bank account.
Ongoing Costs
Assuming a 500 sq ft leased retail space, rent and utilities will likely run $8000-$10,000 monthly. Equipment leasing may cost an additional $200-$500 monthly.
You'll need a steady mug inventory. Plan to invest $1000+ in new mug stock monthly. Sublimation paper and other printing supplies will be an ongoing cost of around $500 monthly.
Labor costs vary based on your location and any employees/contractors you need for printing and production, customer service, marketing, etc. Budget $4000-$12,000+ in monthly staffing expenses.
Workers' compensation and business insurance will protect you from liability risks. Expect to pay $100-$300 monthly for decent coverage.
Marketing expenses like digital ads, flyers, and local sponsorships are essential, likely $500-$1500 monthly. Order fulfillment fees on platforms like Etsy also factor in around 5% of each sale.
Other monthly costs like accounting, maintenance, a point-of-sale system, and office expenses can easily total $1000+ when added up.
In summary, conservatively budget $15,000-$25,000 in monthly operating costs for a mug printing business after initial start-up. Careful financial planning and cost control will set your new venture up for sustainability and profitability.
4. Form a Legal Business Entity
When starting a mug printing business, one of the first legal steps is selecting your business structure. The right entity ensures you maximize benefits and protections. We'll compare the pros and cons of sole proprietorships, partnerships, LLCs, and corporations specifically for mug printers.
Sole Proprietorship
A sole proprietorship is the simplest option—you operate as a single individual with no legal separation between personal and business finances. Setup is minimal but you're personally liable for all business debts and legal claims. Income passes through to your tax return. This works for very small mug shops just starting but limited liability protection makes it risky as you grow.
Partnership
Forming a general partnership shares responsibilities and liabilities with one or more partners. You still lack limited liability protections, however. Income passes through to partners' returns. Partnerships can access more startup capital by combining resources but require a very high degree of trust and alignment. For mug printing, disagreements between partners often lead to dissolutions.
Limited Liability Company (LLC)
Many mug printers opt to form a limited liability company (LLC). This combines pass-through taxation with liability protection for owners. Only business assets are at risk from debts and lawsuits, not your assets. LLCs have flexibility in management structure.
You can start as a single-member LLC and easily add partners later. Small filing and maintenance fees make this an affordable option. For mug printers seeking liability protection while bootstrapping growth, an LLC is likely the best choice.
Corporation
Establishing a corporation protects all shareholders from liability. Corporations can raise money by selling stock. They can continue operating even if owners leave. However, corporations face double taxation on profits and dividends.
Significant legal paperwork is required for formation and operation. Annual filing fees also apply. For mug printers not seeking outside investors, the additional costs and complexity of a corporation usually aren't warranted.
5. Register Your Business For Taxes
Once you've chosen a business structure, the next key legal step is obtaining an Employer Identification Number (EIN) from the IRS. This is essentially your business's social security number for tax purposes.
All mug printing businesses need an EIN, even sole proprietors or partnerships. It identifies your company to the IRS and allows you to open business bank accounts, apply for licenses, and hire employees.
The good news is applying for an EIN is quick and free directly through the IRS website. Simply follow these steps:
Go to IRS.gov EIN Assistant and select Apply Online
Choose View Additional Types, then select View Additional Types for Sole Proprietorship, Corporation, etc.
Select the legal structure for your mug printing business
Enter your personal information and details about your company
Provide your reason for applying and specify mug printing as your principal business activity
Submit the online application
You'll get your EIN immediately upon completing the process. The whole application typically takes under 10 minutes from start to finish.
With your EIN in hand, make sure to set up sales tax registration and permits in your state. This enables legally collecting and remitting sales tax on mug orders in your state. Fees are generally $50 or less.
Getting an EIN and sales tax approval are crucial legal steps for mug printers to operate legitimately. The online EIN application streamlines the process. Take the time upfront to get your business registered properly. This will save major headaches down the road!
6. Setup Your Accounting
Proper accounting is crucial for mug printing businesses to track finances, manage taxes, and make smart decisions. Investing in accounting software and an accountant from the start will save major headaches.
Accounting Software
Using programs like QuickBooks will automate tracking income, expenses, account balances, and inventory. Direct integration with bank and credit card accounts categorizes transactions for easy reporting. Quickbooks make generating financial statements and tax documents a breeze compared to manual methods.
Hire an Accountant
While accounting software handles daily tasks, partnering with an accountant provides expert guidance. A good accountant assists with setup to establishing proper bookkeeping practices specific to your mug printing operation. They can provide monthly reconciliation to catch any errors.
Open a Business Bank Account
Keeping business and personal finances completely separate is key. Open a dedicated business checking account to keep all mug printing income and expense transactions isolated. Never co-mingle personal and business funds.
Apply for a Business Credit Card
Similarly, utilize a business credit card solely for mug printing expenditures. This further separates spending and establishes a business credit history. Compared to personal cards, business cards offer higher limits based on your company's financials versus just your credit score.
7. Obtain Licenses and Permits
Beyond registering your business structure, securing the proper licenses and permits is crucial for legally operating a mug printing business. Find federal license information through the U.S. Small Business Administration. The SBA also offers a local search tool for state and city requirements.
One of the first licenses needed is a general business license from your city or county. Fees range from $50 to $500+ depending on location. The business license certifies you can legally operate within that jurisdiction.
If you plan to serve food or drinks in your mug printing shop, you'll also need food service permits. A basic health permit or inspection will run $100-$300. If you want to prepare food on-site, expect more in-depth health code regulations. You may also need liquor licenses to serve alcohol which can cost $500-$1000+
Your local fire department will want to inspect and permit your production and retail space. Fire safety permits help ensure your shop meets the code for fire exits, extinguishers, sprinklers, etc. Typical fees are around $100-300 depending on building size and risk level.
If hiring employees, you must register with your state labor department and fulfill worker protection requirements. This includes obtaining workers' compensation insurance, unemployment registration, and meeting wage and hour regulations. Fines for violations are steep.
For actual mug printing, research any regulations around production machinery, hazardous materials, and waste disposal in your area. For example, certain solvents or glazes may require special handling permits. Failure to comply can bring major OSHA fines.
Selling customized branded merchandise may also trigger intellectual property permits. You'll need licenses to print mug designs covered by copyrights, trademarks, or likenesses. Lack of proper licensing opens you up to lawsuits for IP theft.
8. Get Business Insurance
Operating a mug printing business comes with inherent risks that make business insurance an absolute necessity. Being underinsured – or uninsured – leaves you financially vulnerable if the worst happens.
At a minimum, mug printers need general liability coverage in case customers are injured on your premises or harmed by defective products. Without it, you'd bear the full cost of medical bills, legal claims, and settlements. Policies start around $50/month.
Product liability protects if mugs fail dangerously, like shattering and causing burns. The expense of recalling and replacing defective inventory could quickly bankrupt you without coverage. Premiums are roughly $100/month.
Imagine an electrical fire destroys your shop and all equipment. Or a delivery truck accident ruins your entire mug inventory. Without property insurance, replacing vital assets could be impossible. Rates vary based on property value.
Being hacked and having client data or money stolen is another threat, one cyber liability insurance helps mitigate. The average data breach costs $4 million+ – likely catastrophic for a small mug printer without coverage. Expect about $100/month.
Workers comp also protects if employees get injured on the job. Their medical care plus any missed wages come out of your pocket without a policy. Required in most states, expect rates around $1000-$3000/year per employee depending on payroll and risk level.
The Small Business Administration provides an excellent breakdown of recommended coverages and sample rates for mug printers. Reach out to providers like CoverWallet for customized quotes. Don't gamble your mug printing dreams on a lack of proper insurance.
9. Create an Office Space
While mug printing involves production facilities, securing office space can also be beneficial for administration, meetings, and product design. We'll explore options like home offices, coworking spaces, retail fronts, and commercial spaces.
Home Office
Operating from a home office allows mug printers to minimize overhead starting. You can deduct a portion of the mortgage/rent and utilities for the dedicated workspace. However, home offices can present distractions and feel unprofessional for client meetings. Lack of separation between work and personal life can also be challenging.
Coworking Office
Coworking spaces like WeWork offer a more professional environment for mug entrepreneurs on a budget. Open desk memberships start around $300/month. You get access to office amenities, conference rooms, events, and community. It allows you to meet clients without inviting them into your home. The flexibility to scale up or down is a plus.
Retail Office
If planning a mug printing storefront, consider a mixed retail and office setup. For example, securing 1000 sq ft allows 500 sq ft for retail in front and 500 sq ft for offices/design in back. Rental rates vary but expect to invest $2000-$4000 monthly for the combined space in most markets.
Commercial Office
Leasing dedicated office space in a commercial building provides room for staff to grow. Expect 500-1000 sq ft to cost $1500-$3000 per month depending on location and class of building. Parking availability and signage are things to consider if going this route.
10. Source Your Equipment
Outfitting your mug printing shop with the right equipment and materials is essential to producing quality products. Here are tips on acquiring necessary supplies affordably.
Buy New
Buying new directly from manufacturers or retailers ensures acquiring modern equipment under warranty. Digital mug presses like the Cricut start around $300. Bulk blank mugs can be purchased for as low as $2 per unit when ordering 250+ from wholesalers like MugStock. Shop fixture and decor expenses can add up when purchasing new.
Buy Used
Scouring the robust secondary market for used equipment is an ideal way to cut costs for mug printers on a tight budget. Facebook Marketplace, Craigslist, eBay, and OfferUp are great resources for finding discounted mug presses, kilns, washers, and inventory locally. Just be prepared to clean and tune up used machinery.
Rent
Renting equipment is another cost-effective option, especially for mug printers unsure about committing fully. Online rental marketplaces make it easy to compare rates on mug presses. Rates run $50-$150 per week. This flexibility helps manage cash flow and test demand before large equipment purchases.
Lease
Equipment leasing through retailers spreads payments over 12-36 months while enabling access to advanced machinery. Approval is based more on business viability than personal credit history. However, interest costs add up substantially over purchasing outright. Leasing works best for high-end mug printing equipment exceeding $5,000.
11. Establish Your Brand Assets
Creating a strong brand identity helps mug printing businesses stand out, connect with customers, and build recognition. Let's explore key branding assets to develop.
Get a Business Phone Number
Secure a professional business phone line using a service like RingCentral. Choose a memorable vanity number like 1-555-MUGS to make it easy to find and recall. A dedicated business line lends legitimacy and separates you from competitors only listing personal mobiles.
Design a Logo
Design a polished logo that encapsulates your mug brand. Consider a typographic, abstract, or mascot-driven logo. Looka's AI logo maker provides beautifully crafted options in minutes.
Ensure brand consistency by creating matching assets like color palettes, fonts, and image filters. Establish guidelines for proper logo usage and visualize your brand personality.
Print Business Cards
Quality business cards from Vistaprint enable employees to easily network and share contact info at events, cafes, conferences, and beyond. Avoid the unprofessional look of homemade cards. Invest in a clean design aligned with your branding.
Interior and exterior signage is equally important for mug printing storefronts. Professionally printed banners and 3D signs from Vistaprint grab customer attention. Don't let amateur homemade signs detract from their first impression.
Get a Domain Name
Secure a domain name that matches your mug shop name if available. For example, CustomMugPrinting builds credibility. Namecheap offers affordable registration starting at around $9/year. Make it easy to find your website.
Design a Website
You can easily build that site yourself through drag-and-drop platforms like Wix. Or hire a seasoned web developer on Fiverr for more customization. Your site is the hub to share brand stories, products, and services 24/7.
12. Join Associations and Groups
Joining relevant local associations, meetups, and online groups provides invaluable connections for mug printing entrepreneurs. Let's explore options to build your network.
Local Associations
Local associations like the American Craft Council offer access to seasoned mug printing veterans. Attend mixers to get insider advice. Sign up for seminars on best practices. Associations keep you apprised of local regulations and opportunities. Monthly dues are generally under $100.
Local Meetups
Attend industry events like the Specialty Coffee Expo or Printwear & Promotion LIVE trade shows. These enable chatting with suppliers and other mug printers while exploring new equipment and techniques. Use Meetup to find upcoming events near you.
Facebook Groups
Check out social media connections in mug printing with Facebook Groups like Coffee & Tea Mug Collectors – Buy – Show – Sell and Mug Printing. Facebook Groups offer connections to locals and global networking opportunities.
13. How to Market a Mug Printing Business
Implementing an effective marketing strategy is crucial for mug printers to attract customers and drive growth. Let's explore proven promotion techniques to build your brand.
Referral Marketing
Word-of-mouth referrals from satisfied customers are invaluable, especially when starting. Offer 10% off their next order for any customer who refers a new client. This incentivizes happy buyers to organically endorse your business.
Digital Marketing
For digital marketing, consider:
Google Ads to get your mug shot to the top of local search results
Facebook and Instagram ads targeted locally and to custom mug interests
Starting a YouTube channel sharing mug design tutorials and promotions
Writing blog posts with tips on launching a mug business to boost SEO
Email marketing to announce new designs and offers to past customers
Traditional Marketing
On the traditional marketing side, options include:
Having flyers and menus printed to distribute at local cafes, fairs, etc.
Running mug giveaway contests on local radio stations
Placing ads in industry trade magazines and directories
Sponsoring events and having a booth to connect with potential clients
Direct mail postcards highlighting new mug offerings or limited deals
While digital marketing typically provides the best return on investment, localized traditional marketing can also help mug printers make connections in the community.
14. Focus on the Customer
Providing exceptional customer service is crucial for mug printing businesses to foster loyalty and word-of-mouth growth. Here's how focusing on your clients' experience pays dividends. Some ways to improve customer focus as you sell custom print mugs include:
Start by making the ordering process effortless. Offer self-service online ordering for efficiency along with excellent 1-on-1 guidance over the phone/email for those needing assistance designing custom mugs.
Keep customers informed through production with regular status updates. Set and meet realistic turnaround timelines. Underpromise and overdeliver to exceed expectations.
Handle inevitable issues promptly and fairly. Offer rush reprints at no charge if you misprint an order. Refund unsatisfied customers without question. Solve problems quickly.
Follow up after delivery to ensure satisfaction. Ask for feedback on how you can improve. Offer a 10% rebate code for their next order as thanks for sharing input.
Finally, incentivize referrals by providing $10 off or a free mug to customers who recommend you. This encourages organic word-of-mouth promotion.
Delivering above-and-beyond customer service generates immense goodwill for your brand. Satisfied buyers become vocal advocates. Word spreads about your quality, reliability, and care.
Don't view customer service as a cost center – it's a valuable investment in growth. By making each client's experience outstanding, your mug printing business can thrive on referrals and repeat sales.