The global horse boarding and healthcare market is on the rise. With a compound annual growth rate (CAGR) of 6.02% from 2022 to 2030, the market could reach $4.37 billion by 2030. This is a great time for any equine-loving entrepreneur hoping to get into the boarding business.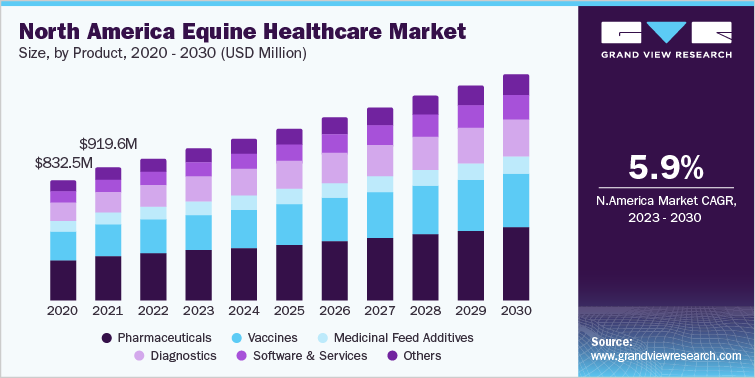 This presents an excellent business opportunity for equestrian entrepreneurs interested in boarding. But where do you start when opening your horse boarding stable? What are the costs, marketing strategies, and daily responsibilities involved?
This comprehensive guide provides steps on how to start a horse boarding business. Topics include market research, registering an EIN, obtaining horse boarding business insurance, developing a business plan through market research, opening a business bank account, and more.
1. Conduct Horse Boarding Market Research
Market research is essential to starting a horse boarding business. Boarding horses requires keen insight into the top boarding barn, trends in the horse boarding facility market, market saturation statistics, and other details important for your business plan.
Some of the details you'll learn through market research as a boarding facility to the local horse owner include:
Full-service boarding facilities that provide high-quality care, amenities, and services are in especially high demand.
Most boarders say they would pay more for premium services like covered arenas, climate-controlled stalls, and 24/7 supervision.
The best regions to open a boarding facility based on equine populations and owner demographics are Texas, California, Florida, Ohio, and New York.
Ideal locations will be within 30 miles of affluent equestrian communities.
Zoning regulations must also permit boarding stables.
Startup costs range from $300,000 to over $1 million depending on the size of your facility and services offered.
By developing a unique, five-star boarding experience in a strategic location, you can capitalize on the demand from affluent horse owners willing to pay more for exceptional care. Thorough planning and executing on trends horse owners value most will position your boarding business for success.
2. Analyze the Competition
Thoroughly evaluating your competition is crucial when starting a horse boarding facility. This involves assessing both local brick-and-mortar stables as well as monitoring their online presence.
Some ways to learn about competitors as a barn manager include:
Drive to each competing boarding stable within a 20-mile radius of your prospective location.
Take notes on their amenities, condition of the facilities, pricing, and any unique selling points.
Talk to current boarders to get feedback on the pros and cons of each establishment.
Research the services, rates, and online reputation of competitors by browsing review sites like Yelp, Facebook, and Google.
Monitor their social media follower count, engagement, and content strategy. This is key competitive data.
Set up Google Alerts for each competitor's name plus relevant keywords like "horse boarding" and your city.
Study their websites closely including SEO optimization, user experience, and calls-to-action.
Note opportunities to differentiate your site and improve conversion rates when you launch.
Regularly monitoring competitors from every angle provides invaluable insights to sharpen your competitive edge. How many horses other pasture boarding facilities host, average cost, and additional services are all important knowledge as a boarding stable owner.
3. Costs to Start a Horse Boarding Business
When launching a horse boarding facility, there are substantial upfront investments to factor in. From financing boarding barns to registering your business, and beyond. Here are some of the costs you'll encounter as you start your boarding barn.
Start-up Costs
Initial costs often range from $300,000 to over $1 million depending on the scale of your operation and services provided.
Facility Purchase or Lease – Buying an existing boarding facility or farmland to build on averages $750,000 to $2 million.
Leasing an existing barn or pasture can lower initial investment to around $5,000 per month.
Barn Construction – For new construction, the main barn, stalls, wash racks, and other core structures will cost $200,000 to $600,000.
Fencing – Installation of wood, vinyl, or pipe fencing around pastures and paddocks averages $3 to $7 per linear foot. For a 50-acre property, that equates to $80,000 to $180,000.
Equipment – New tractors, mowers, drags, and maintenance tools can cost $50,000 or more altogether. Look for good quality used equipment to save costs.
Horse Amenities – Custom stalls with Dutch doors average $2,000 each. Outfitting a barn for 20 horses requires $40,000.
Tack Room & Supplies – Expect $5,000 to $10,000 for saddle racks, storage, grooming supplies, and other essentials.
Feed & Bedding – Stocking up on hay, grain, and bedding for the first few months will run $6,000 to $10,000.
Insurance – Commercial equine insurance costs approximately $3,000 to $7,000 annually for full mortality and liability coverage.
Licensing – USDA facility licensing and state/local permits cost $500 to $1,500 altogether.
Staff – Quality on-site staff like barn managers, stable hands, and instructors require competitive salaries of $30,000 to $60,000 and benefits.
Admin & Marketing – Logos, website, graphics, and other professional materials add roughly $6,000 to $10,000 to startup budgets.
Ongoing Costs
Ongoing monthly expenses like staffing, utilities, horse care, supplies, maintenance, insurance, and taxes range from $15,000 to over $60,000 based on your capacity and services offered.
Marketing and community event budgets also average $5,000 to $15,000 annually.
While costs are higher, premium facilities able to charge $1,000 per horse monthly can recoup expenses and turn significant profits.
financial planning and cost control will keep your boarding business economically sustainable.
4. Form a Legal Business Entity
Sole Proprietorship
This is the simplest and most common structure for small businesses with one owner. There is little paperwork required and you can get up and running quickly. However, the owner is personally responsible for all debts and liabilities. Any lawsuit could put your assets at risk which is dangerous in the equine industry. This structure also limits your options for financing growth.
Partnership
Forming a general partnership splits ownership between two or more people. You can combine resources and expertise. However, each partner is also personally liable for business debts and legal issues. Disagreements between partners can dissolve the business. Setting up a formal partnership agreement is advised.
Limited Liability Company (LLC)
For horse boarding, forming an LLC provides liability protection for owners while allowing the tax benefits of a partnership. Members cannot be held personally responsible for company liabilities or lawsuits. This is crucial when large, valuable animals are under your care. LLCs are also easy to establish with minimal paperwork and maintenance costs. Ownership can be divided flexibly between members.
Corporation
Establishing a corporation creates a legal entity separate from its owners. Shareholders have limited liability for company debts and legal issues. Corporations can raise funds by issuing stock shares. However, the complex compliance requirements, formalities, and corporate taxes in some states make a C corporation excessive for most boarding businesses.
5. Register Your Business For Taxes
One essential step when forming your horse boarding business is obtaining an Employer Identification Number (EIN) from the IRS. This unique number functions like a social security number to identify your business for tax and banking purposes.
An EIN is required to open a business bank account, apply for business licenses, hire employees, and file taxes for your stable. You'll need to report expenses, income, payroll, and more under your EIN. This keeps your personal and business finances separate.
Applying for an EIN is free and easy to do online. Just follow these steps:
Go to IRS.gov and search "apply for an EIN". Click the link to access the online application.
Select view forms and choose the option for starting a new business.
Choose the legal structure you selected for your boarding stable.
Enter your personal information, business name, and address.
Submit the short application and your EIN will be provided immediately.
Be sure to keep this number secure for your records. You'll also need to register with your state revenue department to obtain a tax ID number for collecting and reporting sales tax. Fees are typically minimal.
Getting an EIN only takes a few minutes but is crucial for establishing the legal identity of your boarding business. It keeps you compliant as you start hiring staff, accepting payments, and filing taxes down the road. Take this important step upfront as you lay the groundwork for your stable's success.
6. Setup Your Accounting
Keeping clean, well-organized books is crucial for any successful boarding stable. With multiple income streams from board, lessons, training, events, and more, the financials can quickly become complex. Investing in tools and professionals to manage the finances properly will save major headaches down the road.
Accounting Software
Begin using small business accounting software like QuickBooks from day one. This allows you to connect bank accounts to automatically import and categorize transactions. You can track income, expenses, outstanding invoices, payments, and taxes in one centralized system. QuickBooks even generates financial statements and simplifies payroll.
Hire an Accountant
Consider hiring an accountant experienced with equine businesses for advisory services. They can handle tasks like monthly reconciliations, sales tax filings, payroll processing, and uniform capitalization rules for boarding. When tax season arrives, your accountant will know your horse business inside and out.
Open a Business Bank Account and Credit Card
Be sure to maintain separate business and personal finances. Get a dedicated business checking account and credit card to keep expenditures organized. Business credit cards often offer higher limits since underwriting focuses on your company rather than personal credit. Approval can take a bit longer but will provide helpful available capital as your boarding operation grows.
7. Obtain Licenses and Permits
Before welcoming your first boarders, it is crucial to ensure all required licenses and permits are in place. Find federal license information through the U.S. Small Business Administration. The SBA also offers a local search tool for state and city requirements.
Any boarding facility housing more than four horses and engaged in interstate commerce needs a USDA license per the Animal Welfare Act. This involves submitting detailed plans on your structures, policies, and horse care procedures.
Most states require a permit to operate any commercial equine facility within their borders. This involves inspections, compliance with health regulations, proof of insurance, and other formalities. State equine licenses must be renewed annually.
Your city or county zoning department must approve the operation of a boarding stable on agricultural or commercial property in the jurisdiction. Public hearings may be required if neighbors protest.
Manure management falls under the jurisdiction of local health departments in most areas. You'll need approval of manure storage and removal plans to reduce environmental impact and health risks.
While you don't need this just for boarding, offering lessons, training, or hosting shows requires a state sales tax ID number for collecting and reporting tax on services.
Consult an equine law attorney to ensure you have all required federal, state, and local horseboarding licenses secured before opening. This prevents disruptive legal action and ensures the welfare of horses, clients, staff, and your community.
8. Get Business Insurance
Operating a boarding stable comes with substantial risks that make business insurance coverage essential. Without proper policies, a single incident could spell financial disaster for your company.
Business insurance protects against:
Horse Mortality – Covers death of horses in your care from illness, injury, or acts of God.
Equine Liability – Protects from lawsuits if a horse causes property damage or injuries to a third party.
Personal Injury – Covers medical bills if a staff member or visitor is injured on your property.
Property Damage – Repairs or replaces buildings, equipment, and supplies damaged by fire, weather, or other incidents.
Going without adequate insurance could bankrupt your boarding business. Imagine:
A clicking horse passes away overnight requiring reimbursement of up to $50,000 to the owner.
A spooked horse injures a student during a lesson resulting in $250,000 in medical bills.
Your barn burns down from an electrical fire causing $500,000 in damage.
Getting properly insured involves:
Inventorying your assets – All structures, vehicles, equipment, horses.
Researching equine insurance providers like American Horse Insurance.
Getting quotes for mortality, liability, property, and other policies.
Comparing coverage options and pricing.
Selecting a trusted provider and completing the application process.
Don't wait until it's too late. Investing in robust business insurance provides peace of mind that your boarding stable is protected from unforeseen catastrophes. Consult an equine insurance expert to craft a customized policy that meets your operation's unique needs.
9. Create an Office Space
Having a professional office space allows you to handle administrative tasks, consultations with boarders, and business meetings in an organized, productive environment. The right office setup for your boarding stable depends on budget, location, and functionality needs.
Home Office
A home office is the most affordable option starting at $2,000 to build out a spare room or finished basement. This allows you to manage bills, marketing, and phone calls onsite at your property. However, home offices can present distractions and lack credibility for meetings.
Coworking Office
Coworking spaces like WeWork provide open desk rentals starting around $300/month. You gain access to office equipment, meeting rooms, and networking events without the cost of a long-term lease. The downsides are a lack of privacy and no onsite horse facilities.
Retail Office
If also operating a horse supply retail store, consider adding an office at that location. This provides convenience in managing both businesses from one place. Buildout costs are similar to a home office around $2,000-$5,000. The downside is no separation of work and retail spaces.
Commercial Office
Leasing Class A office space in a business complex provides the most professional atmosphere but with a premium cost of $2,000-$4,000 monthly. These spaces convey success and credibility for meetings but lack proximity to your boarding facility.
10. Source Your Equipment
Launching a top-notch boarding facility requires considerable investment in materials and equipment like barns, stalls, fencing, tractors, and horse supplies. Strategically sourcing these assets new or used can optimize startup budgets.
Buy New
Purchasing brand new provides the latest designs and features but with premium pricing. Dealer websites like Triple Crown offer comprehensive equine equipment lines. Expect to invest $75,000 to $200,000 outfitting a 20-stall barn.
Buy Used
Buying quality used equipment through auction sites like HorseTrader reduces costs by 30% to 50%. Search listings in your state and be ready to move quickly on deals. Vet items thoroughly before purchasing.
Rent
Renting large equipment like tractors, excavators, and trucks short-term saves capital. Rental sites allow price comparisons across equipment rental companies nationwide with delivery options. Just ensure insurance coverage.
Lease
Leasing long-term is an alternative to financing major assets like land, barns, and specialized equipment over 3-5 years. This preserves capital for other startup needs. Be sure to negotiate fair market value buyouts.
11. Establish Your Brand Assets
Developing a recognizable brand is crucial for standing out in the horse boarding industry. Implementing brand assets consistently across touchpoints helps establish trust and premium market positioning.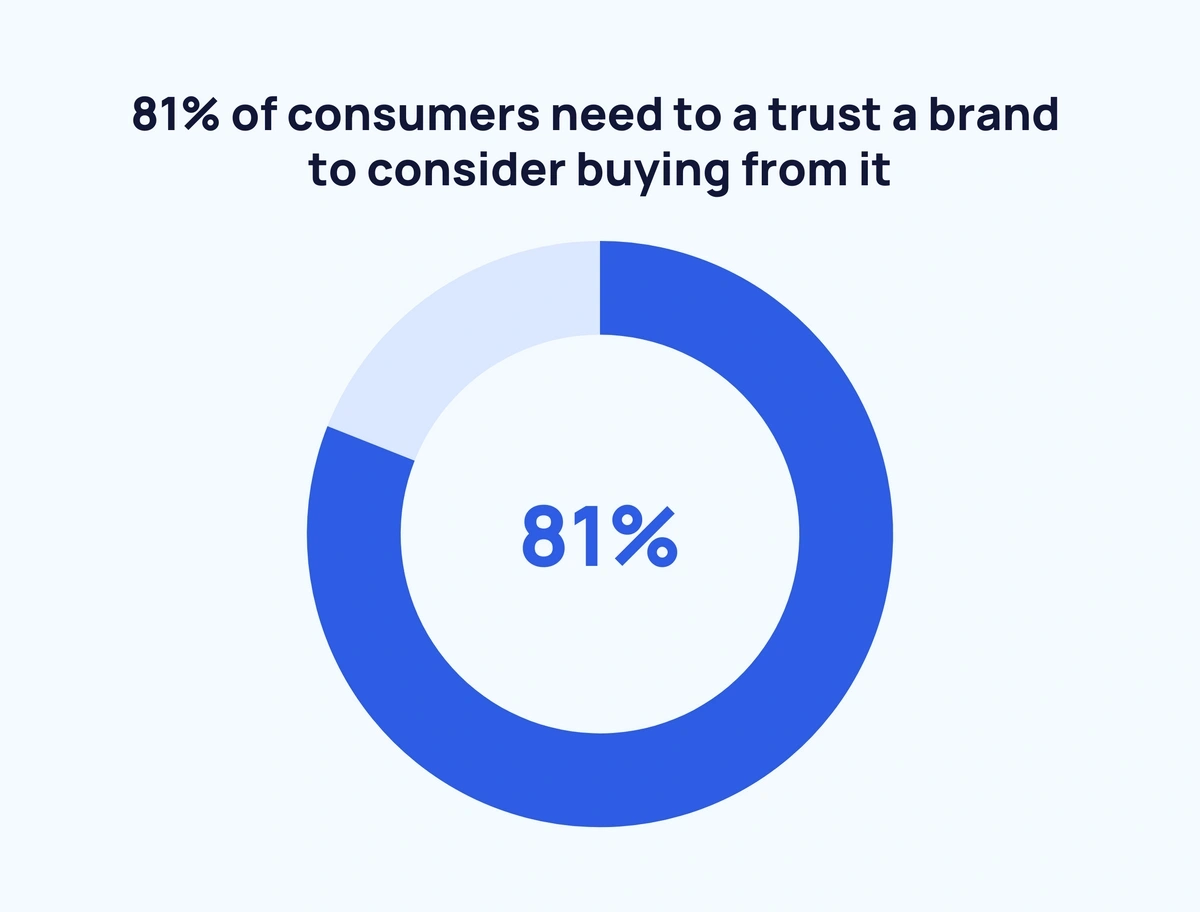 Get a Business Phone Number
Start by purchasing a unique business phone number through a provider like RingCentral. Choose a professional number local to your region rather than your cell. This presents a more official image when engaging with potential boarders.
Design a Logo
Create a logo and visual brand identity that quickly conveys your stable's differentiating strengths, whether that be pristine facilities, exceptional horse care, or five-star amenities. Services like Looka make it easy to design a high-quality, on-brand logo tailored to your boarding business.
Print Business Cards
Order custom business cards from Vistaprint displaying your logo, phone number, email, and tagline. These are vital for in-person networking at horse events when meeting prospective boarders and equine professionals.
Don't forget exterior signage displaying your logo and key messaging onsite. Illuminated yard signs from Vistaprint grab attention from the road.
Buy a Domain Name
Secure a domain name for your website and email that matches your barn name. Short, memorable names ending in .com or .net are best. Namecheap offers domains starting under $20 for the first year.
Design a Website
Now build a modern, mobile-friendly website through DIY platforms like Wix or by hiring a specialist on Fiverr. Showcase your amenities, horse care services, and pricing. This is where prospective boarders will visit first to engage.
12. Join Associations and Groups
Building connections within your regional equine community provides invaluable mentorship, resources, and promotion when launching a new boarding stable.
Local Associations
Seek out respected local associations like the United States Equestrian Association that host talks, clinics, shows, and networking events. Becoming an active member raises your profile as an industry insider.
Local Meetings
Actively participating in meetups and trade shows is also crucial for making authentic connections. Use sites like Meetup to find upcoming events near you like competitions, conventions, and seminars to share knowledge and get referrals.
Facebook Groups
For finding support and advice online, join reputable Facebook Groups like Horse Boarding Network with over 5,000 engaged members. You can tap this collective wisdom whenever tricky issues arise.
More specialized groups like the Horse Boarding in FL offer mentorship directly from successful equine business owners in Florida. Soak up their real-world expertise.
13. How to Market a Horse Boarding Business
Implementing ongoing marketing is essential for consistently attracting new boarders and expanding your stable's reach. Leverage both digital and traditional tactics to build visibility and generate leads.
Personal Networking
Start by tapping your inner circle of horse contacts. Offer discounts for referrals from happy boarders, trainers, veterinarians, and other influencers. Word-of-mouth is your most valuable growth driver early on.
Digital Marketing
For digital marketing, focus on:
Search ads through Google Ads targeting horse owners in your geographic radius. Drive traffic to your website.
Facebook and Instagram ads focused on the equestrian niche. Showcase your facilities and amenities.
Creating engaging YouTube videos providing horse care tips and barn tours.
Blogging regularly with helpful boarding content driving SEO.
Claiming and optimizing free business listings on Google, Facebook, Yelp, and more.
Running email marketing campaigns announcing events and special offers.
Leveraging social media through contests, live videos, UGC content, and partnerships.
Traditional Marketing
For traditional marketing, consider:
Distributing flyers and brochures at local tack shops, shows, and rodeos.
Running special deal coupons in regional horse magazines and publications.
Sponsoring classes at nearby horse shows for brand exposure.
Advertising through targeted direct mail to households with fenced acreage.
Partnering with local equine trainers and vets for co-marketing.
Hosting open barn events and clinics to showcase your facility.
Attending horse expos and trade shows to network and promote.
Advertising on local radio stations and farming podcasts.
Diversify your marketing across digital and traditional channels to attract boarders. Prioritize referrals, SEO, and paid advertising for the best ROI. With regular promotion, your stellar service will fuel word-of-mouth growth.
14. Focus on the Customer
Providing an incredible client experience is crucial for any boarding stable to thrive long-term. Your reputation hinges entirely on the care and service boarders receive. Some ways to improve customer focus for boarded horse customers include:
Go above and beyond communicating regularly about their horse's health, training progress, and overall well-being.
Send photos and videos so they feel involved even when away.
Make yourself readily available by phone, text, and email to immediately address any questions or concerns.
Invest time in getting to know each horse's personality and preferences.
Cater to their unique needs, whether that's a certain treat, extra blanket, or simply a goodnight pat.
Make your facility feel like a second home for boarders by planning fun community events and continuing education like movie nights, potlucks, and horsemanship clinics.
Proactively notify boarders of weather events, facility updates, or changes in staffing so they feel informed.
Exceeding expectations in every interaction gains loyal advocates who promote your boarding services to everyone they know. Plus, happy boarders are highly likely to renew long-term. Putting their needs first pays dividends for your reputation and bottom line.