The pet transport industry is on the move, with an upward trajectory from $721.64 million in 2022. From 2023 to 2032, the projected compound annual growth rate (CAGR) is 6.41%. If you're considering starting a pet taxi business, now's the time to get involved.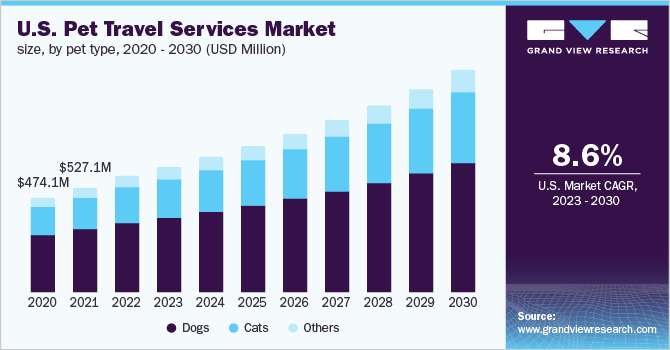 With the right planning and preparation, you can turn your love of animals into a thriving business. This comprehensive guide will walk you through how to start a pet transport business, from writing a solid business plan to outfitting your vehicle to marketing your services. Here's everything to know to start pet transportation services.
1. Conduct Pet Transport Market Research
Market research is an important aspect of developing a winning pet taxi service business plan. It provides insight into your target market, trends in pet transportation services, information on market saturation, and more.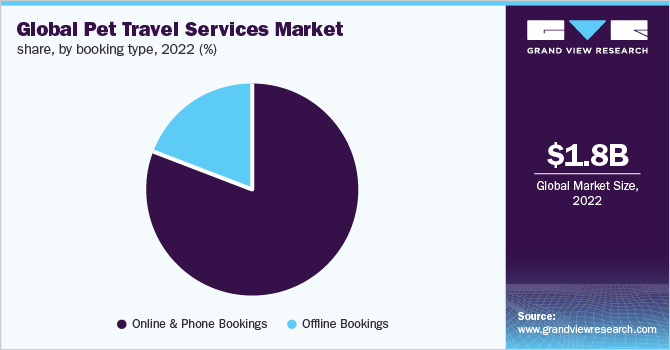 Several key factors are driving the need for professional pet transport:
Increased human mobility – More people are relocating for new jobs and moves, requiring long-distance transport of pets.
Rise in pet adoptions – Shelter adoptions rose over 10% from 2019 to 2020, meaning more pets need to be moved to their forever homes.
Growth in veterinary care – As owners increasingly prioritize pet health, the need for pet taxi services to vet appointments has surged.
Loosening restrictions – An increasing number of rental properties, airlines, and public spaces now allow pets, facilitating more travel with animals.
This surging demand has created a wide wide-open opportunity. The pet transport industry is highly fragmented, with most companies being small, local operations. The largest pet relocation service, PetRelocation, handles just 10,000 pets annually. For comparison, U.S. airlines transported over 2 million animals per year pre-pandemic.
With so few national players, there is ample room in this market for expansion. Pet transport services tend to fall into three main segments:
Local pet taxis – For in-town vet visits, groomer trips, etc.
Regional relocations – Moving pets between nearby cities or states.
Long-distance/interstate moves – Full-service cross-country pet relocations.
By identifying an underserved niche and geographic territory, new pet transport businesses can rapidly carve out market share. With the proper licensing, equipment, and marketing, the opportunity for growth is immense. The pet industry shows no signs of slowing, and pets will need to be transported for the foreseeable future. For animal lovers, pet transport provides a recession-resistant business model poised for success.
2. Analyze the Competition
Doing thorough competitive research is crucial when starting any new business, and pet transport is no exception. Competitive analysis tells you about local trends in your region, types of pets being serviced by individual pet taxi businesses, and more.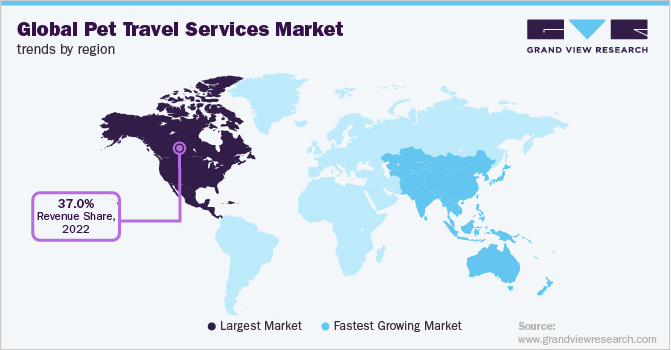 To get a full picture of your rivals, use these strategies to analyze pet transportation services in your area:
Search online business directories to identify local pet transport companies.
Make a list of direct competitors and visit their websites to learn about their services, pricing, and territories served.
Search pet transport hashtags on social media to see how competitors market themselves and engage with customers online.
Study their content strategies across platforms like Instagram, Facebook, and Twitter.
Try out your competitors' services first-hand to experience their business processes, vetting procedures, vehicles, communication styles, and more.
Pose as a customer to gain insights you can use to improve your service.
Drive around your planned service area looking for competitors' marked vehicles, advertisements, fliers, and other marketing materials.
Identify untapped neighborhoods or venues like vet offices where you could promote your business.
Search online review sites like Yelp to see feedback on competitors' services, prices, and weaknesses.
Pay attention to any common complaints you could improve on and strengths you may want to emulate.
Set up Google Alerts for your competitors' names so you never miss news of them expanding locations, running promotions, hiring more staff, or any other moves.
By thoroughly analyzing both local and digital competitors, you'll gain invaluable intelligence to help differentiate your pet transport company and serve customers better than the competition.
3. Costs to Start a Pet Transport Business
Starting a pet transport company requires careful financial planning and cost analysis. Between start-up expenses and ongoing operational costs, owners should be prepared to invest substantially in getting their business off the ground.
Based on typical costs seen in the industry, here is an overview of what pet transport entrepreneurs can expect:
Start-Up Costs
Registration, Licensing & Insurance – $2,000-$5,000 Depending on your state, you may need special licensing and permits to operate a pet transport business legally.
You'll also need to choose and register your business structure (LLC, S-Corp, etc). Expect filing fees of $500-$2,000.
Outfitting your transport fleet will likely be your biggest upfront cost. Used vans and SUVs configured for pets generally run $20k-$30k. New custom outfitted vehicles cost $40k-$50k. Most businesses need 2-3 vehicles.
Essential equipment like crates, leashes, bowls, cleaning products, and safety gear will run around $5k to start. Stock up on enough for your maximum pet capacity.
Professional website design, branding, and initial promotions/advertising will be key for getting the word out. Budget $3k for your digital presence.
Working Capital – $10,000 Have reserve cash on hand to cover costs like payroll, rent, and supplies before revenue picks up.
Expect your total start-up to cost around $40,000-$70,000.
Ongoing Costs
The leasing office and parking space for your fleet will likely run $1k-$2k/month depending on location. Add gas, electricity, internet, etc.
Expect to budget $200-$500/month for business and vehicle insurance payments.
Plan for routine maintenance and repairs – at least $500/month per vehicle.
Staffing will likely be your biggest monthly cost. Budget $2k+ per full-time driver/animal handler.
Replace equipment, replenish cleaning products, bowls, etc – estimate $500-$1,000 monthly.
Consistently promote your business through paid ads, promotions, etc – allocate $500-$1k/month.
Licensing Renewals – $100-$500 Update your operating licenses and permits annually – fees depend on your state.
Re-register your fleet's vehicles/trailers yearly – expect $100-$200 per vehicle.
Insurance Renewal – $1,500-$4,000 Renew your annual business insurance policy. Premiums vary based on your policy terms.
With diligent planning and financial preparation, pet transport businesses can manage these start-up and ongoing costs. The investment required is significant, but the opportunity to turn animal lovers' passion into a thriving business is immense.
4. Form a Legal Business Entity
When starting a pet transport business, one of the most important legal decisions you'll make is choosing a business structure. The four main options each have pros and cons to consider:
Sole Proprietorship
A sole proprietorship is owned and operated by one person. It's the simplest and quickest business structure to set up, requiring minimal paperwork and costs. However, the owner assumes unlimited personal liability for the business. This poses a major risk for pet transporters, if you are sued for a pet injury/death, your assets could be seized. Sole proprietorships also appear less professional to customers.
Partnership
A partnership splits ownership between 2 or more people, allowing you to share investment costs and workload. However, partners still assume full personal liability, equally exposing all their assets. Disagreements between partners can also paralyze decision-making or lead to dissolution. Overall, the cons likely outweigh the benefits for pet transport partners.
Limited Liability Company (LLC)
LLCs blend aspects of partnerships and corporations for individual liability protection while retaining pass-through taxation. Starting an LLC for pet transport limits your liability if sued – plaintiffs can only go after business assets.
LLCs are also easy to establish and give you flexibility in management and ownership structure. As you hire employees, bringing them in as LLC members incentivizes them with ownership stakes. For these reasons, an LLC is likely the best fit for a growing pet transport company.
Corporation
A corporation separates the business as a distinct legal entity from the owners. This provides the greatest liability protection but also comes with substantial setup costs and paperwork. Corporations face double taxation on profits and dividends. The formality of corporations can feel excessive for small pet transportation businesses just starting. Forming a corporation likely isn't worth the downsides for most pet transport scenarios.
5. Register Your Business For Taxes
One key task when forming your pet transport business is obtaining an Employer Identification Number (EIN) from the IRS. Much like a social security number for an individual, an EIN serves as a unique tax ID number to identify your business for legal and tax purposes.
While sole proprietors can use their SSN for federal tax filing, getting an EIN is recommended for several reasons:
Separates your business and personal finances for liability protection
Required if you have employees
Necessary to open business bank accounts
Improves credibility with customers and vendors
Allows you to eventually transfer or sell your pet transport business more easily.
The process of getting an EIN only takes a few minutes online:
Go to IRS.gov EIN Assistant
Answer questions about your business structure, owners, and purpose for the EIN.
Provide your personal information for verification.
Review your application details and hit submit.
Your EIN will be instantly assigned and shown on screen. The online application is fast, free, and easy for pet transportation businesses.
Registering for State Sales Tax
In addition to your federal EIN, contact your state revenue department to register for any required sales tax permits and business licenses. Fees are typically under $100.
6. Setup Your Accounting
Proper accounting practices are crucial right from the start for pet transport companies. Keeping accurate books prevents issues with taxes, helps secure financing, and gives you insights into your business performance. Follow these tips to get your pet transport accounting organized:
Use Accounting Software
Investing in small business accounting software like QuickBooks makes managing your finances much easier. QuickBooks automates tasks like invoicing, tracking income/expenses, managing payroll, and generating reports. It can sync directly with your business bank and credit card accounts to import transactions, avoiding manual entry. This streamlines your bookkeeping and keeps your data organized in one place.
Work With an Accountant
While software helps day-to-day, partnering with an accountant provides expert guidance on taxes, compliance, and strategy. A qualified accountant provides services like:
Setting up your accounting system
Performing monthly reconciliations
Filing quarterly payroll tax returns
Preparing annual financial statements
Analyzing profitability by service, vehicle, etc.
Identifying tax deductions you can take
Handling year-end tax filing
Expect to invest around $200-$400 per month for an accountant on retainer. Come tax season, your return prep and filing will cost $500-$2,000 depending on your situation. This investment pays dividends by maximizing deductions and avoiding IRS issues.
Separate Personal and Business Finances
Keep your personal and business finances completely separate. Open a dedicated business checking account to use for all revenue and expenses. Never comingle personal and business funds. This makes record-keeping much clearer for your accountant and prevents tax headaches.
Get a Business Credit Card
A business credit card helps track pet transport expenses separately from personal spending. Cards geared for startups generally offer 0% intro APR periods and cashback rewards. Apply using your EIN and business address, credit limits are based on your company's revenue, not your credit score.
7. Obtain Licenses and Permits
Before transporting your first furry customer, it's crucial to make sure your pet transport business has all the required licenses and permits in place. Find federal license requirements through the U.S. Small Business Administration. The SBA also has a local search tool for state requirements.
Transporting animals across state lines requires a U.S. Department of Agriculture (USDA) license under the Animal Welfare Act. Applying for a USDA transporter license involves submitting your business details, vehicle information, vet records, and emergency protocols.
USDA pet transporters must adhere to standards for animal handling, enclosures, sanitation, food/water access, and contingency planning. Routine inspections ensure compliance.
Check your state's business license agency to learn the requirements. Most states require transport companies to register for a general business license and fictitious name filing. Fees are typically under $100 annually. Your business license certifies you are following state tax, zoning, and operational regulations.
States regulate vehicles used to transport animals commercially. You'll likely need a commercial driver's license (CDL) and permits for any vehicles like vans or trailers. Common credentials include:
Commercial vehicle registration
Trailer license plates
Oversize/overweight permits
Check with the local municipality or county government about any location-specific transport permits required to operate in the area. For example, there may be zoning permits needed for parking commercial vehicles at your facility.
Transporters need commercial auto insurance policies that cover animal incidents and injuries. Most states set minimum liability limits for pet businesses – not meeting requirements can void your coverage.
8. Get Business Insurance
Carrying proper business insurance is strongly advised for pet transportation companies to mitigate risk. Policies protect your company from financial ruin if sued, allowing you to cover costs and continue operating. Here are three examples of how a lack of insurance could cripple an uninsured pet transport business:
Scenario 1: A dog escapes from your vehicle en route and causes a car accident. Without insurance, you must cover the significant vehicle repairs and medical bills for injuries out of pocket. This could easily bankrupt a small business.
Scenario 2: A cat gets loose during transport and is hit by a car. The owner sues your company for negligence and emotional damages from the pet's death. Lacking insurance means personally paying the huge legal expenses and settlement, putting you out of business.
Scenario 3: Your transport van is damaged in a storm, leaving you unable to transport pets. You must pay the full vehicle repair costs upfront without insurance, losing income during downtime. Self-funding these major bills could wipe out your savings.
Getting Insured
To protect against scenarios like these, follow this process to get insured:
Determine your coverage needs. Key policies for pet transporters include commercial auto, general liability, workers' comp, and cargo/property.
Obtain quotes from multiple insurers like PetFirst. Compare coverage, deductibles, and premium costs.
Select a policy with ideal coverage and premiums for your budget and risk tolerance.
Complete the insurance application providing details on your drivers, vehicles, and transport protocols.
Get policies bound and set up automatic premium payments from your business bank account.
Don't put your livelihood at risk – invest in proper insurance so you can focus on providing excellent pet transportation without financial fears.
9. Create an Office Space
Having a professional office space can benefit pet transport companies when meeting with clients, handling paperwork, training staff, and parking vehicles securely. While a home office works initially, consider these options as your business grows:
Home Office
Using a spare room or finished basement to start minimizes costs and overhead. Expect to invest around $2,000-$5,000 to outfit a home office with a desk, filing, phone, internet, and supplies. However, meeting clients at your residence appears less professional.
Homeowner's insurance likely won't cover business use, requiring added riders. And growth is limited by space constraints.
Coworking Space
Joining a shared coworking space like WeWork grants a business address, meeting rooms, and administration support for $300-$800 per month. Coworking spaces let pet transporters scale up professionally while controlling costs. The collaborative community also provides networking and idea-sharing. However, parking commercial vehicles may be restricted.
Storefront Office
Leasing stand-alone office space in a retail plaza or small commercial building costs approximately $1,000-$1,500 monthly. While more expensive, a storefront location projects an established brand image for meetings and houses admin staff and dispatch. Ample parking likely allows garaging transport vans when not in use.
Commercial Building Office
For larger pet transportation companies, leasing dedicated office space in a Class A building offers room for multiple employees, conference capabilities, IT infrastructure, and covered parking. Expect lease rates of $2,000-$4,000 monthly. The prime location and amenities project enterprise-level professionalism but come at a premium cost.
10. Source Your Equipment
Outfitting your pet transportation fleet with the right vehicles and gear is essential. While buying new is ideal, exploring used, rented or leased options can save startup costs. Here are some of the best places to source required pet transport equipment:
Buying New
Major retailers like Petco, PetSmart, and Pet Supplies Plus stock common supplies like crates, leashes, and bowls at retail prices. For specialty vehicles, dealers like LaBoit offer new climate-controlled pet transport trailers or vans equipped with kennels, starting at around $50k. While pricier, new gear lasts longer and can be customized to your exact specifications.
Buying Used
To save, browse used platforms like Craigslist, Facebook Marketplace, and eBay for van/SUV conversions or trailers already outfitted for pets. Private sellers often list used crates, cages, and other accessories at huge discounts. Join pet transport Facebook Groups to get deals from others in the industry upgrading their equipment.
Renting
Consider renting an outfitted van for a major relocation job before buying your fleet. National rental companies like U-Haul offer cargo vans for around $50-$100 per day. Compare the costs of a single rental versus purchasing vehicles and gear outright.
Leasing
Leasing lets you get newer vehicles with predictable monthly payments, avoiding large outlays. Pet transportation add-ons like cages and climate control systems can be bundled into lease terms. Leasing works better for growing fleets than individual vehicles.
11. Establish Your Brand Assets
Crafting a strong brand identity helps pet transport companies stand out and be remembered. Follow these tips to create professional branding and assets for your business:
Get a Business Phone Number
A dedicated business phone number makes your company appear established and legitimate. Services like RingCentral provide toll-free and local numbers with pro features like call routing, voicemail, and analytics for $25-$50 monthly. Choose an easy-to-remember vanity number to reinforce your brand.
Create a Logo
A polished logo is the cornerstone of your pet transport brand. Using a logo designer like Looka, you can get custom logo concepts combining your business name and visuals representing pets, vehicles, paws, houses, etc. Looka's AI generates multiple logo options for under $50. Select a simple yet distinctive logo to adorn your fleet, website, uniforms, and marketing materials.
Print Business Cards
Business cards quickly convey your brand when meeting clients at pickup/dropoffs, tradeshows, or networking events. Sites like Vistaprint make affordable, high-quality cards featuring your logo and contact info. Keep cards on hand to professionally introduce your business.
Buy a Domain
Choose a catchy, memorable domain name for your website like PetTransportsRus.com. Use domain search tools to find availability, then register at Namecheap for under $15/year. Opt for a .com over alternatives like .biz to appear more established.
Build a Website
Consider using a user-friendly website builder like Wix to easily create an affordable site showcasing your services, fleet, safety protocols, customer reviews, and online booking. Expect to invest $10-$50 monthly for a reliable web hosting plan. Alternatively, hire a freelancer on Fiverr to custom-design a site if you prefer.
12. Join Associations and Groups
Joining local professional associations and online groups provides invaluable connections and insights for pet transport entrepreneurs. Here are some of the best ways to network locally and nationally:
Local Associations
See if your city or region has an association for pet businesses you can join, like the San Francisco Professional Pet Association. These groups offer mentorship programs, discounts on insurance, and other benefits. You'll meet fellow local transporters to trade advice and possibly refer overflow business.
Industry Trade Shows
Mark your calendar for major pet expos like SuperZoo to connect in person with hundreds of industry players. Use sites like Meetup to find smaller local pet business networking meetups year-round. The face time forges relationships and referrals.
Facebook Communities
Tap into the collective wisdom of huge pet transport Facebook Groups like Pet Sitting/Dog Walking Services (USA ONLY) and Pet Taxi Worldwide and advice. Share your questions and advice with fellow transporters across the world. The stories and experiences shared in these groups provide invaluable learning.
13. How to Market a Pet Transport Business
Effective marketing is imperative for pet transport companies to attract new clients and stand out from competitors. While referrals from satisfied animal owners are ideal, you must proactively promote your services.
Here are some of the best tactics:
Personal Networking
Your personal and professional network is the most valuable marketing asset when starting. Provide exceptional service so clients enthusiastically recommend you to other pet owners. Consider offering referral rewards like 10% off their next booking. Word-of-mouth referrals bring highly qualified leads.
Digital Marketing
Run Google/Facebook ads targeted locally and to pet owner demographics.
Create social media accounts showcasing your fleet, team, and animal guests. Post engaging content frequently.
Start a YouTube channel with cute pet riding videos, safety tips, and company updates.
Write blog posts about your services for your website focused on SEO keywords.
List your company on directories and review sites to build an online reputation.
Send email newsletters with booking specials, new service updates, helpful tips, etc.
Traditional Marketing
Design professional mailers to send to neighborhood homes advertising your services.
Print flyers and ask pet businesses like groomers and vets to display them.
See if venues like dog parks will let you distribute promotional materials onsite.
Run radio spots on local pet-focused programs or stations.
Rent billboard space along busy roads to increase local visibility.
Sponsor adoption events and fundraisers to get community exposure.
The most effective marketing incorporates both digital and traditional channels to reach pet owners through multiple touchpoints. Dedicate time each week to promoting your services across every platform possible. Consistency and persistence are key – the more people are exposed to your brand, the faster your pet transportation business will grow.
14. Focus on the Customer
Providing an exceptional customer experience is crucial for pet transporters to earn loyal clients and word-of-mouth referrals. When transporting beloved furry family members, pet owners expect white-glove service and care. Some ways to improve your customer focus as a pet transportation service include:
Go above and beyond to pamper animal guests with treats, frequent potty/feeding stops, and reassurance if a pet seems nervous.
Send photo updates during the trip to give owners peace of mind. Allow owners to call and check in anytime.
Make it easy to book services online or via your business phone number answered by a real person, not a voicemail.
Be transparent about pricing, logistics, safety protocols, and any pet requirements.
Follow up after each transport to ask for feedback on your service.
Address any concerns immediately and use feedback to improve.
Offer booking discounts for reviews.
Being remembered for outstanding customer service leads to glowing online reviews, repeat business, and excited referrals to other pet owners.
Pet transport is a highly personal service – clients are trusting you with the safety and care of beloved family members. Go the extra mile to provide a best-in-class experience focused entirely on your furry passengers. This level of customer service will propel referrals and loyalty for your budding pet transportation business.