With over 63 million pet dogs across 40 million households in the United States, the market for specialty dog breeding is booming. The dog breeding business sector is a $3 billion market, according to IBIS World.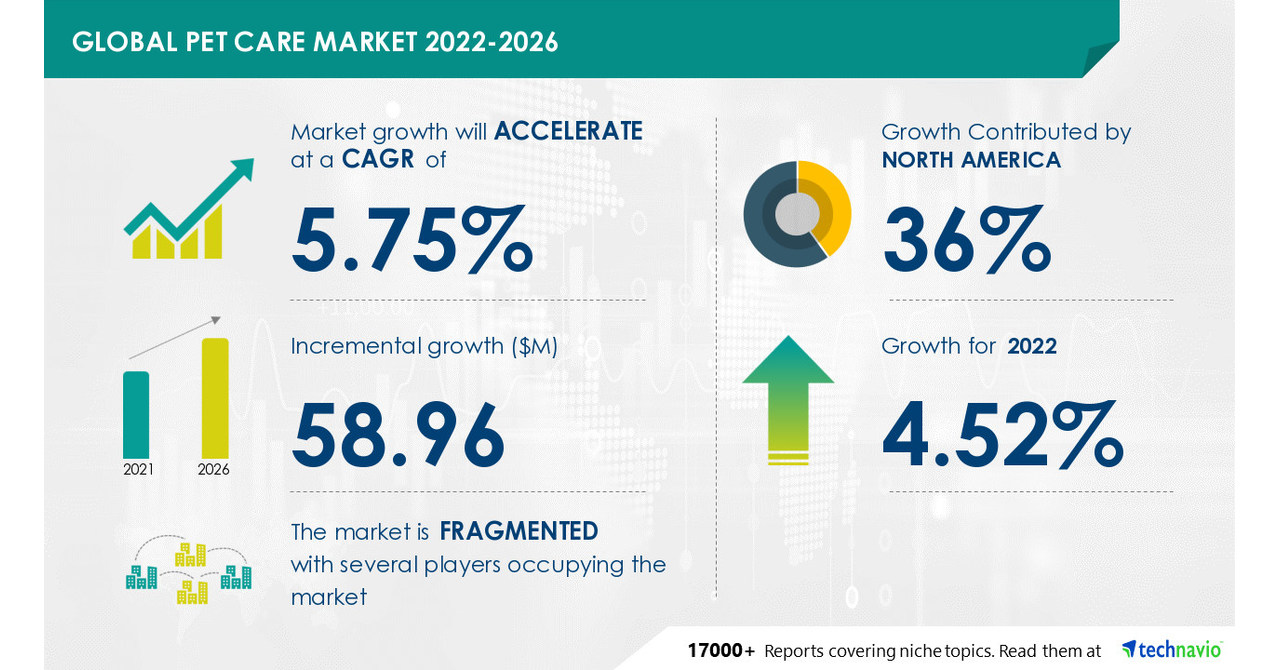 The dog breeding market continues to grow. With a boost in popularity during COVID-19, it's a good time to get into the industry.
In this guide, we'll walk you through how to start a dog breeding business. Topics include market research, competitive analysis, registering an EIN, the best type of insurance, and more.
1. Conduct Dog Breeding Market Research
Market research is a useful tool when learning how to start a dog breeding business. It provides insightful information about popular dog breeds, standard industry prices, market saturation, and more. There are two types of market research, primary and secondary.
Primary dog breeding business research is research you do yourself. It might include polling consumers online or visiting other dog-breeding businesses in person.
Secondary market research is research concluded by a third party. For dog breeders, this might include government website data and marketing statistics.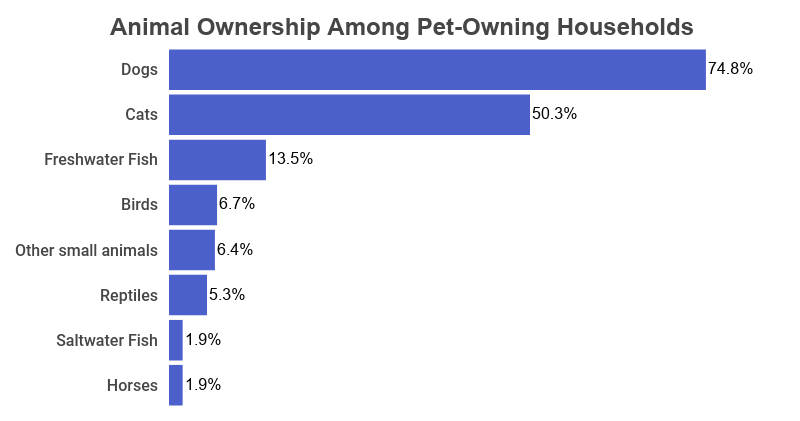 Some information gleaned through market research, as you open your own dog breeding business, includes:
Number of breeds: The American Kennel Club recognizes 200 dog breeds and varietals.
Income per puppy: Top-earning purebred dogs like French Bulldogs can net over $5,000 per puppy. Less popular purebred dogs still command $800 to $1,200 per pup.
Early puppy expenses: Expenses per litter average $2,600 to $5,000 including health testing, artificial insemination, and prenatal vet care for the female dog.
Buyers: The American Kennel Club Marketplace saw 430,000 buyer inquiries for puppies last year.
Key factors for success: Reputation, expertise, facilities, and marketing.
Industry trends: Top breeders invest in genetic and temperament testing, histology screening, nutrition, regular vet care, and immaculate kennels.
While intensive, the potential rewards of breeding dogs ethically and professionally are clear. With dedication to health, training, and customer service, dog breeding can offer a fulfilling livelihood working with man's best friend.
2. Analyze the Competition
To successfully breed dogs, you must understand your competitive landscape. First, research established breeders in your geographic area. Search sites like AKC Marketplace to find local competitors.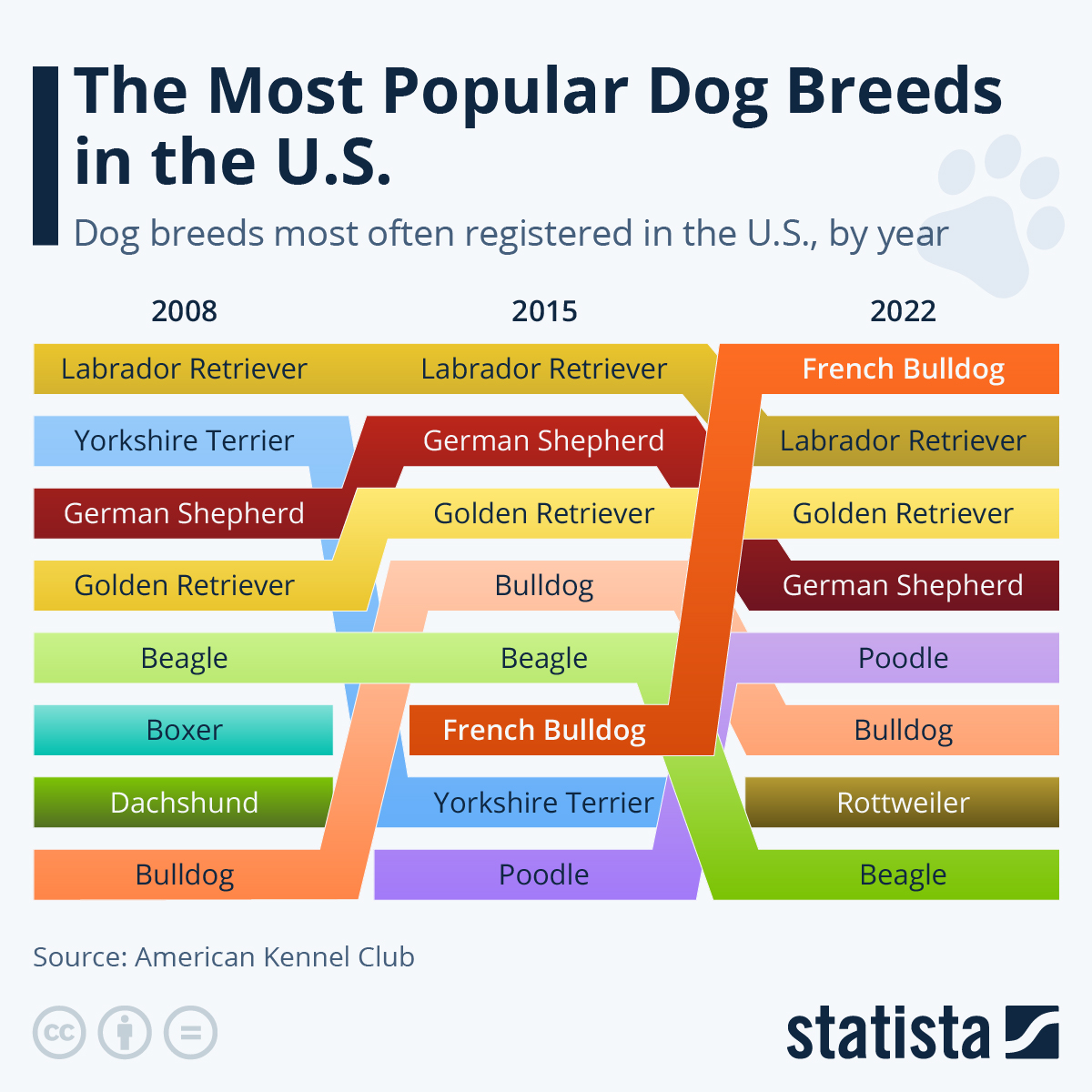 Some ways to more closely analyze competing dog breeders include:
Checking websites and social media presence: How do they position themselves? What services and guarantees do they offer? What are their prices for puppies?
Visit competing dog breeder businesses: Drive around neighborhoods to spot kennels and talk to pet businesses about competitors.
Read reviews: Investigate online reviews and complaints for context on reputations, ethics, and weaknesses.
Look into associations: Search for breeder associations and clubs that competitors belong to as well.
Check dog breeder SEO: Look at SEO elements like metadata, backlinks, and traffic metrics using Alexa and SEMrush.
Regularly revisiting this competitive analysis as you launch your breeding business will keep you attuned to market dynamics and ahead of key trends.
3. Costs to Start a Dog Breeding Business
Starting a successful dog breeding business requires a significant upfront investment to establish your facilities, stock, and operations.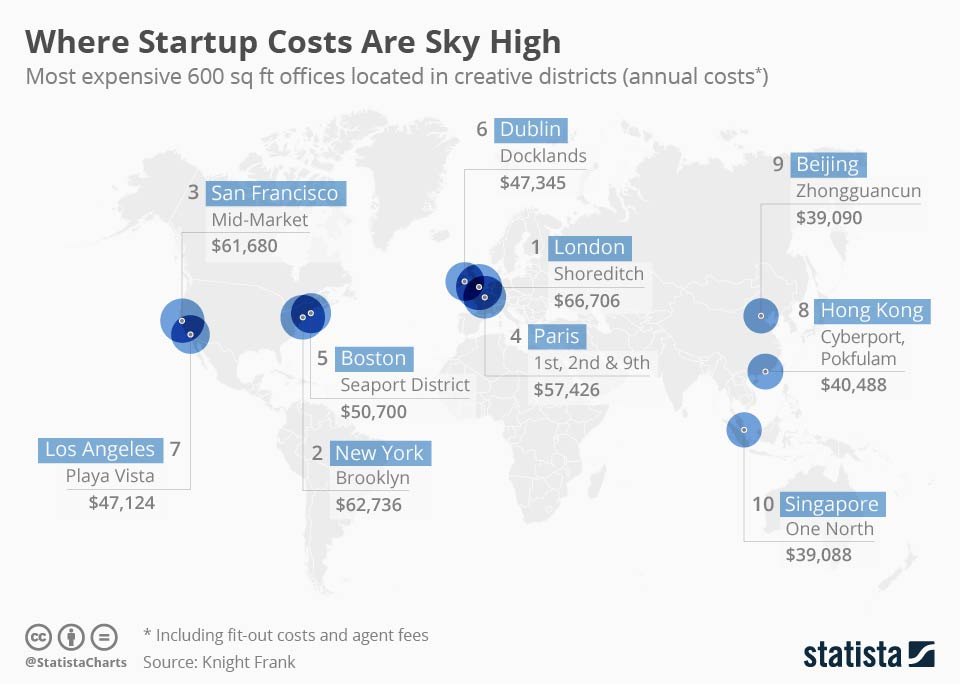 Start-up Costs
Some early costs you'll encounter as you start breeding dogs include:
Breeding kennels: $15,000 to $500,000 (depending on basic backyard setup or more for large-scale, climate-controlled facilities.
Fencing, kennels, and waste management: $5,000-$10,000
Breeding Stock – $2,000-$5,000
Veterinary & Testing – $2,000 per dog for genetic screening alone
Supplies – $5,000 for crates, beds, grooming tools, registration paperwork, supplements, and toys.
Professional Services – $3,000 to $5,000 for legal, marketing, and accounting to start
Working Capital – $10,000 cash on hand for operating expenses
The total minimum start-up costs for a dog breeder are roughly $50,000.
Ongoing Costs
Ongoing costs are any expenses met throughout the life of your business regularly, such as:
Facilities – $500 per month for utilities, cleaning services, repairs, landscaping, and waste disposal
Veterinary Care – $175 per dog per month for a small to mid-size breeding pack
Food & Supplies – $1,000 and up per month depending on your breeder size
Marketing – $300-$500 monthly for website hosting, digital ads, and content creation
Labor – $2,000 per month
Unexpected medical emergencies, slow sales months, and miscellaneous costs can quickly add thousands in annual expenses as well. Securing dog breeding business insurance and having robust savings are essential for dog breeders.
4. Form a Legal Business Entity
When starting a dog breeding business, one key decision is choosing your legal structure. This impacts taxes, liability, and operations. Let's review the options:
Sole Proprietorship
A sole proprietorship is the simplest structure. You operate as an individual reporting business income on your tax return. However, you have unlimited personal liability for debts and legal actions against the business. Any lawsuit could put your home and assets at risk.
Partnership
Partnerships allow you to share ownership with others. A general partnership splits management and liability among partners. In an LP, at least one partner has unlimited liability while others have limited liability. Partnerships can get complicated if disputes arise.
Limited Liability Company (LLC)
A better option for breeders is an LLC (limited liability company). This protects your assets from business liabilities and debt. LLCs limit your tax liability and allow you to retain profits. You can manage an LLC yourself or appoint officers. LLCs can also issue ownership shares if you want to expand.
Creating an LLC for your dog breeding business only costs about $100 and a few forms. It establishes credibility with customers and allows you to open business banking accounts. LLC status signals you are running a professional operation.
Corporation
An S corporation or C corporation offers the highest level of protection by creating a legal entity separate from the owners. But it comes with more paperwork, regulations, and operating costs through filings and taxes. Most small businesses do not need to incorporate it right away.
5. Register Your Business For Taxes
Once your dog breeding business is legally structured, the next key step is obtaining an EIN from the IRS. This establishes your business identity for tax purposes. If you're wondering how to start a dog breeding business with the ability to pay taxes, this is how.
An EIN (employer identification number), also known as a Federal Tax ID, functions like a social security number for your LLC. It's required for opening business bank accounts, applying for licenses, and filing taxes for your breeding company.
Applying for an EIN is quick and free through the IRS website. The online EIN assistant walks you through each step:
Select view Additional Types, including View LLC
Choose Limited Liability Company as the type to correctly register your LLC
When asked, select Sole Proprietorship as the LLC's tax classification
Provide your LLC's legal name and mailing address
Submit your contact information to receive the EIN immediately
The entire process only takes about 10-15 minutes. The EIN will be provided on-screen and via email. Just be sure to print and save it for your records.
You'll also need to research your state and local requirements for sales tax collection. If selling dogs, most states require breeders to register and collect sales tax on puppy sales. Submit sales tax applications to register your LLC.
6. Setup Your Accounting
Proper accounting practices are crucial when learning how to start a dog breeding business. Accounting services help maintain incoming and outgoing funds and develop a well-rounded business plan ongoing.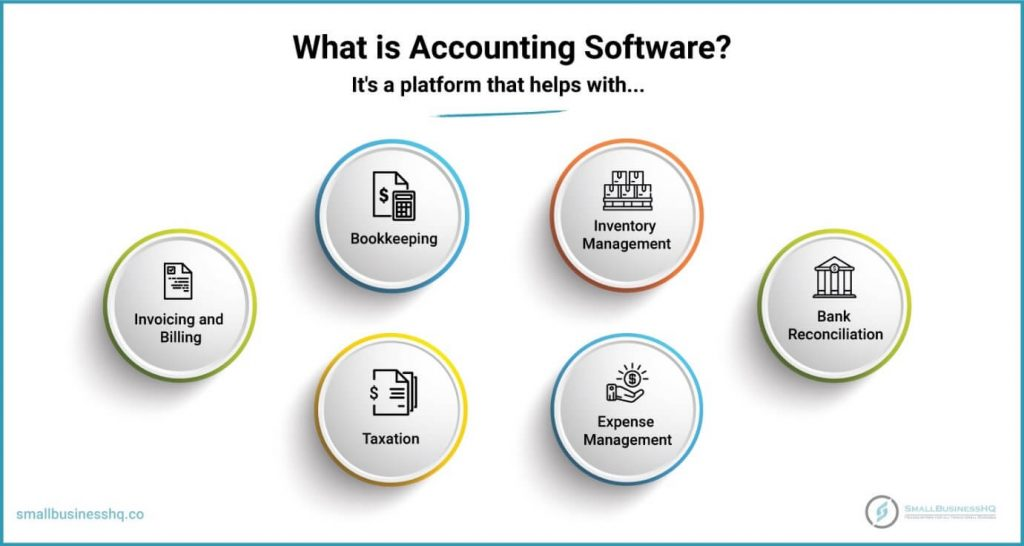 Accounting Software
Using accounting software like QuickBooks and an accountant will save you headaches. Reports on profit and loss, accounts receivable, accounts payable, and cash flow help you make informed business decisions. Come tax time, QuickBooks seamlessly handles payments, deductions, and filings. The cost for QuickBooks software typically starts around $15 per month.
Hire an Accountant
Working with an accountant takes optimization further. A bookkeeper can reconcile your books monthly and ensure transactions are coded properly. This keeps everything organized as your breeding business grows.
Come tax season, your accountant will be invaluable. They handle completing payroll forms, sales tax filings, income tax returns, and advising on deductions. This expertise ensures full compliance and maximum returns. Expect to invest around $200-$500 monthly for bookkeeping and $1,000-$3,000 for annual tax prep.
Open a Business Bank Account
Keeping business and personal finances 100% separate is also critical. Open dedicated checking/savings accounts and secure a business credit card for your LLC.
Apply for a Business Credit Card
Business credit cards require your EIN and business documents to apply. Limits are based on your LLC's revenues, not your credit. Use the dedicated card only for breeding operating expenses.
7. Obtain Licenses and Permits
Getting properly licensed is a crucial step when learning how to start a dog breeding business. failing to register with federal, state, and local agencies can lead to hefty fines or even cause your business to be shut down. Let's review some of the most common licenses and permits breeders will need.
Check federal licensing requirements through the U.S. Small Business Administration. You can also use the SBA's local search tool to find state requirements.
At the federal level, you must become USDA licensed if selling to pet stores or brokers, or if you have more than 4 breeding females and sell sight unseen. USDA licensing involves facility inspections, care standards, and appropriate paperwork for your breeding operations.
Most states require breeder permits and licenses beyond USDA rules as well. For example, California requires a health certificate for each dog along with approval of your kennel license application. Texas issues breeder permits regulating care, housing, and sales. Check your specific state laws.
You may need licenses from local health departments, zoning boards, and other regulators. Common examples include permits for commercial kennel facilities, pet retailers, boarding services, grooming services, and dog walkers/sitters.
8. Get Business Insurance
Dog breeding businesses come with inherent risks. Unplanned problems could lead to legal trouble, medical issues, or property damage. An employee could get bitten by a dog, or slip in a puddle if a puppy misses the pee pad.
With no insurance, your dog breeding business is responsible for the repercussions of these problems. There are also natural disasters, theft, and vandalism to protect against. And what if you're in an accident while driving the company vehicle? All these things require special insurance coverage.
The most common types of business insurance for a dog breeding business are:
Professional liability: Protecting against negligence or omissions claims.
General liability: If your service damages a person or their property, general liability covers you.
Commercial auto: If your company car is in an accident, commercial auto protects you against claims of damage or injury.
Property insurance: Protects you financially in the event of a fire, or burglary if your property is damaged, or inventory is damaged or stolen.
Check out specialized insurance products from providers like Pet Plan or Pet Secure. Expect to pay an annual fee between $1,000 and $5,000.
9. Create an Office Space
Dog breeding operations are primarily based on-site in kennel facilities. Having a small office space can be extremely beneficial for administrative tasks and meetings. Here are some potential options to consider:
Home Office
A home office is the most convenient and affordable approach, with no extra rent or commute needed. Use a spare bedroom or finished basement to handle phone calls, paperwork, accounting, and other back-office work in a quiet, private setting. Costs are limited to a desk and supplies, roughly $300 to $500 upfront.
Coworking Office
Coworking spaces like WeWork offer a more professional office environment without the cost of permanent space. Shared amenities like conference rooms, printing, WiFi, and front desk staff enable you to focus on business, not office management. Coworking rates average $200 to $500 monthly.
Commercial Office
A small stand-alone office could make sense if you want to host in-person client meetings and appointments on-site. A 300 sq ft office rents for approximately $400 to $800 monthly depending on location. This adds convenience but increases overhead.
Retail Office
For breeders with attached retail spaces to sell pet products, dedicating part of the floorplan to an office is a natural option. This on-site access enables managing both sales and breeding operations from one location. Costs are minimal beyond furnishings.
Virtual Office
Virtual office services are another flexible alternative, providing a business address, mail forwarding, phone services, meeting rooms, and admin support without dedicated space. Virtual office plans start at around $100 monthly.
10. Source Your Equipment
A properly equipped facility is essential for dog breeding success. While initial investments are significant, you have multiple options for acquiring the necessary materials and equipment:
Buy New
Purchasing brand-new kennels, fencing, housing, grooming tools, and other specialty gear from reputable dealers allows maximum control over your setup. Shop quality brands like Mason Co., Shor-Line, and Midwest Homes for Pets. Expect to invest heavily upfront, with basic costs starting around $10,000.
Buy Used
Buying gently used supplies can substantially reduce initial outlays. Check sites like Craigslist, Facebook Marketplace, eBay, and Nextdoor for sellers in your area. Join breeder forums and groups to access deals. Inspect items carefully before purchase. Used costs maybe 50% or more below retail.
Rent
Renting equipment is ideal for variability in breeding volumes. Kennel runs, whelping boxes, grooming tables, and more are available for rent from national companies like Kennel Leasing. Flexible monthly costs scale up or down as your space needs change. Shipping costs are generally included.
Lease
Leasing major assets like vehicles through dealerships or financing companies is another method to contain expenses. Instead of large lump payments, leasing spreads costs over time with fixed monthly payments. Maintenance and insurance may be included. Terms usually run 24 to 36 months.
11. Establish Your Brand Assets
Creating professional branding is crucial for any dog-breeding business to stand out. Your logo, website, cards, and other assets convey your expertise and quality to potential customers.
Get a Business Phone Number
A unique phone number adds legitimacy and memorability. Services like RingCentral provide toll-free and local numbers with call routing, voicemail, and analytics. Expect costs of around $30 per month.
Design a Logo
An eye-catching logo encapsulates your breeding business' identity and style. Consider your specialty, location, kennel name, etc. Looka makes logo design simple with AI generation, only $20 per custom option.
Print Business Cards
With a logo finalized, create matching business cards, signage, apparel, packaging, and ads. This cohesive set strengthens brand recognition. Cards offer convenience for networking and referrals. Vistaprint provides affordable, quality printing.
Get a Domain Name
Your domain name should match your kennel name if possible. Short, memorable domains with .com endings tend to rank best. Use domain sites like Namecheap for availability searches and $10/year registrations.
Build a Website
Next, build out your breeding business website. DIY sites through Wix offer easy drag-and-drop setup with SEO optimization built-in. Or you can hire web developers on Fiverr starting around $500.
12. Join Associations and Groups
Joining local and online communities is an invaluable way to network, gain insights, and grow your dog breeding business. Here are some options to consider:
Local Associations
Search for local kennel clubs and breeder associations in your city or region that align with your focus. For example, joining the Pacific Coast Bull Dog Club provides meetups, mentoring, referrals, and events for bulldog enthusiasts locally.
Local Meetups
Attend pet expos like SuperZoo to connect with suppliers, vets, groomers, retailers, and fellow breeders selling regionally. Use sites like Meetup to find pet-focused groups in your area. Connecting with other local breeders, trainers, shelters, pet businesses, and owners provides community and potential partnerships.
Facebook Groups
Niche online groups are also extremely valuable for advice and growth. For instance, the Good Dog's Good Breeder Group has over 3,000 members offering insights on breed standards, ethics, and best practices nationwide.
Search Facebook for groups specific to your breed like Golden Doodle with over 28,000 members. Interact regularly to build your reputation.
13. How to Market a Dog Breeding Business
Marketing is crucial for any dog breeding company to find clients and grow. While your expertise and care for your dogs come first, you must also invest time and effort into promotion.
Friends and Family
Start with your personal and professional network. Satisfied friends, family, and colleagues who endorse your business hold tremendous influence. Offer discounts for referrals. Ask happy customers to write reviews. Word-of-mouth is your most valuable marketing channel.
Digital Marketing
For digital tactics, focus on:
Search engine optimization to improve website visibility
Google/Facebook ads targeted locally and to breed interests
Social media accounts showcasing your dogs and facility
Commenting in dog breeding forums and groups
Launching a YouTube channel with care tips and puppy videos
Email newsletters with puppy announcements and breeding insights
Blogging about your experience and expertise around dogs
Traditional Marketing
Traditional options include:
Printed flyers and brochures for local vet offices, pet stores, groomers, parks, etc
Booth at busy outdoor markets and community events
Radio spots on local pet-focused programs
Direct mail postcards to announce new puppy arrivals
Billboard/outdoor signage near high-traffic areas
Sponsoring local dog shows or adoption events
The most effective approach combines digital and traditional marketing based on your target customers. Drive interest in your website and social media channels where breeding expertise is showcased.
14. Focus on the Customer
Providing exceptional customer service must be a top priority for your dog breeding business. How you treat dog lovers during the puppy buying process and after will directly impact your reputation and referrals. Some ways to increase dog breeder customer focus include:
Communication: Be responsive to inquiries and transparent about your breeding. Set proper expectations upfront about timelines, pricing, and your standards.
Flexibility: Offer convenience with flexible scheduling for visits and appointments. Make paperwork smooth and easily understood.
Transparency: Guide buyers through health histories, genetic testing results, care recommendations, and other key information about their new puppy.
Follow up: Follow up periodically on the puppy's progress and address any questions or issues promptly. Be available for guidance as needed.
Special offers: Consider prepaid vet care packages to cover initial checkups/vaccines. This shows your commitment to the puppies' well-being.
Ask for feedback: Seeking feedback, listening to concerns, resolving problems, and providing ongoing support demonstrate your dedication to dogs first, and business second.
Putting puppy and client needs first, not profits, is the dog breeding ideal. Make it easy and enjoyable for buyers. The rest will follow.