Yard cards are card signs used to decorate the lawn for parties, or to celebrate events. As part of the party supplies market, there's a potential for a compound annual growth rate (CAGR) of 8.5% from 2023 to 2031. This means small business owners entering the yard card business could be part of a $27.76 billion industry by 2031.
This involves creating custom lawn signs featuring yard care tips, holidays, seasons, sports teams, and more. People love expressing themselves through lawn décor. However, few lawn companies offer decorative yard cards as an add-on service.
This guide offers advice on how to start a yard card business of your own. Topics include market research to investigate your target market, sourcing supplies for a yard sign business, registering an EIN, and more. Here's everything you need to know about starting your own yard sign business.
1. Conduct Yard Card Market Research
Market research is an important aspect of starting a successful yard sign business. Market research offers valuable insight into your target market, trends in services and products, top retail outlets, and other details on starting a yard sign company.
Some information you'll learn through yard signs market research includes:
When it comes to sales channels, yard cards can be sold directly to consumers through an e-commerce store, Etsy shop, Amazon Handmade, and local craft fairs.
Landscapers are always looking for ways to differentiate.
Creative yard cards give their customers a fun way to decorate for holidays and seasons. Landscapers could buy inventory wholesale and sell retail.
Backyard parties, weddings, and events are another promising niche.
Party hosts want lawn décor to match their theme—yard cards can deliver this.
When it comes to production, yard cards can be made affordably from wood, plastic, or metal. Pricing at 2-3X the cost of materials allows for solid margins.
Simple geometric shapes with vinyl lettering are inexpensive to produce but can command premium pricing for their appeal and originality.
The startup costs for a yard card business are reasonable, around $ 15K to $30K.
In terms of skills required, some background in graphic design, arts and crafts, and online selling is useful.
The most important qualities are creativity, organization, and knowledge of trending lawn décor and seasonal themes.
There is minimal competition in the novelty yard card space currently.
Most lawn décor companies focus on items like flags, garden gnomes, and outdoor wall art.
Very few offer the level of customization and specialty designs that a dedicated yard card provider can.
For manufacturing, overseas competitors have higher costs due to shipping.
The yard card market aligns well with rising consumer interest in supporting small businesses and buying handmade goods. It taps into multiple growing homeowners' spending—lawn care, outdoor living, and home décor.
2. Analyze the Competition
When launching a yard card company, do in-depth research on competitors. For local brick-and-mortar competitors, visit their stores. Make note of their products, pricing, shop setup, customer service, and overall branding. This gives key insights into positioning your own business by comparison.
Some ways to improve competitive analysis include:
Look at lawn and garden stores that sell related products.
Analyze the selection and presentation of seasonal flags, garden décor, and signage. This can reveal untapped opportunities for yard cards to fill a need.
Search online for all competitors selling yard cards virtually.
Review their websites and social media presence.
Pay attention to their product photography, graphic design, messaging, and reviews.
Sign up for their email lists to learn about their promotions and new product launches.
Analyze competitor Instagram and Pinterest accounts using relevant hashtags and keywords. See which styles and themes perform best to inform your content strategy.
Set up Google Alerts for key terms so you automatically receive notifications when new competitors emerge.
Monitor review sites like Yelp to see what customers praise or complain about other yard card providers' products and services.
Search Etsy and eBay for individuals selling yard cards. Note their unique offerings and where they rank in search results.
Etsy and eBay sellers are both competitors and potential partners if you sell wholesale.
Analyzing both online and brick-and-mortar competitors gives crucial data to stake out your territory in the yard card market. It also fuels innovation by revealing gaps that can become winning products. With diligent competitive research, you gain key insights on positioning a new yard card business for maximum impact and growth.
3. Costs to Start a Yard Card Business
When starting a yard card company, plan for both initial investments and recurring overhead. Here are cost considerations when budgeting.
Start-up Costs
Registering the Business – $100-$800 Depending on location, expect to spend $100-$300 on business license fees, $50-$100 for a tax ID, and around $500 to incorporate as an LLC.
Equipment and Supplies – $5,000-$15,000 For making yard cards, you'll need basic wood and metal working tools like saws, drills, sanders, and shears ($2,000-$5,000).
Vinyl cutting machines and heat presses allow customizing signs ($1,500-$5,000). Other supplies include vinyl, paint, lettering, decals, blank signs, packaging materials, safety gear, and more ($1,500+).
Inventory – $3,000-$10,000 Keep popular sign designs, seasonal themes, and custom orders stocked. Average 2-3X cost of goods sold for first inventory order.
E-commerce Platform – $50-$300 per month A website with integrated e-commerce capabilities is essential for taking online orders. Shopify and Wix offer scalable solutions starting around $30/month.
Market Research Tools – $100-$500 Competitive analysis tools like SEMrush, Alexa, and Google Trends provide data to optimize product offerings and marketing ($30-$100/month each).
Shop Space – $1,000-$4,000 per month Look for light industrial or retail space (1,000+ sq ft) to allow room for equipment, supplies, and inventory.
Professional Services – $1,000-$5,000 Work with a lawyer to prepare contracts and agreements. Hire a marketing agency or freelancer to create brand identity, promotional assets, and ad campaigns.
Salaries – $4,000-$10,000 per month Initially, it may just be the business owner. But quickly look to hire help for production, marketing, customer service, and operations.
The total estimate for yard card startup costs is from $15,000 to $50,000.
Ongoing Costs
Facilities – $1,000-$ 00-$2,000 Paid campaigns on platforms like Facebook, Instagram, and Google to promote products.
The total estimate for ongoing yard card business expenses is $8,000 to $30,000 per month. Plan for enough operating capital to cover at least the first 6 months. Generate revenue fast by tapping into landscapers, party planners, and holiday markets. With an MVP model and lean startup practices, a yard card business can scale into profitability.
4. Form a Legal Business Entity
When starting a yard card business, the legal structure you choose impacts everything from taxes to liability. Let's review the business registration requirements and benefits of common business entities.
Sole Proprietorship
A sole proprietorship is the simplest option. You operate as an individual with unlimited liability. The upsides are ease of setup and minimal compliance needs. The downside is your assets can be seized if sued. This makes a sole proprietorship risky for a yard card company. If a sign injured someone or damaged property, you'd be personally liable.
Partnership
Forming a general partnership splits liability with a co-owner. The business is still not a separate legal entity. You share control and profit but also accuse personal liability. Partnerships can get messy if you have a falling out. The other partner's actions also leave you vulnerable legally and financially.
Limited Liability Company (LLC)
An LLC provides the liability protection lacking in sole proprietorships and partnerships. With an LLC, the business is a separate legal entity. Your assets are shielded from any claims or lawsuits against the company. The downsides are more paperwork and public disclosures.
For a yard card company, an LLC far outweighs other options. Product liability is a concern in this industry. Inventory and equipment need protection too. An LLC limits the owners' financial risks.
Corporation
Forming a corporation takes liability protection further but has more complexity. You create a separate entity owned by shareholders and directed by officers and directors. Personal assets are protected beyond what an LLC provides. But there are more regulations, expenses, and formalities to follow.
5. Register Your Business For Taxes
An Employer Identification Number (EIN) is a unique ID number used to identify your business for tax purposes. Here is what yard card entrepreneurs need to know about getting an EIN for your business structure.
All businesses except sole proprietorships need an EIN. This includes partnerships, LLCs, and corporations. An EIN is essentially your business's Social Security Number that the IRS uses for tax administration.
Applying for an EIN is free and simple through the IRS website here. The online application takes less than 10 minutes to complete. You'll need basic information like your business name, address, ownership structure, and Social Security Numbers of owners.
At the end of the application, your EIN is provided immediately. You can then use this number to open business bank accounts, apply for licenses and permits, hire employees, file taxes, and more.
In addition to a federal EIN from the IRS, yard card businesses need state-level tax compliance. Register with your state revenue department to get a tax ID for collecting and remitting sales tax. Fees are generally $10-$20.
Having both a federal EIN and state sales tax ID covers you for all required business tax filings and employer responsibilities. These unique numbers prove the legitimacy of your business to vendors, partners, and tax authorities. Take this important step early when forming your yard card company.
6. Setup Your Accounting
Solid accounting right from the start is crucial for any small business, including a yard card company. It helps you deal with customer pay coming in and employee pay going out. Taking the time to set up proper bookkeeping and work with professionals will save major headaches down the road.
Accounting Software
Using small business accounting software like QuickBooks helps automate the tracking of income, expenses, inventory, invoicing, taxes, and more. QuickBooks syncs with bank accounts and credit cards, allowing for efficient categorization. This gives real-time visibility into the financial health of a yard card business.
Hire an Accountant
While the software does the heavy lifting, partnering with an accountant is still ideal. A bookkeeper can handle tasks like payroll, monthly reconciliations, and financial reporting. Expect to invest around $300-$500 monthly for comprehensive bookkeeping services.
Open a Business Bank Account
For any small business owner, separating personal and business finances is a must. Open a dedicated checking account for your yard card company earnings and expenses. Never co-mingle money intended for company purposes and personal needs.
Apply for a Business Credit Card
Applying for a small business credit card is also recommended. Business cards don't use your credit. Limits are based on business revenues and assets. A business card keeps purchases separate. The spending history also helps build business credit for bigger financing needs down the road.
7. Obtain Licenses and Permits
Every business needs proper documentation to operate legally. Find federal license information through the U.S. Small Business Administration. The SBA also offers a local search tool for state and city requirements.
If producing yard cards in-house, familiarize yourself with local zoning codes. Most municipalities require a business license to operate within city limits. Fees are generally $50-$100 annually. If using any heavy manufacturing equipment, you may need industrial zoning clearance.
Retailer's licenses are necessary if selling products in a storefront. The costs range from $10-$50 in most states. Selling yard cards at markets, fairs or events also requires transient vendor permits. These provide temporary business licenses when selling in multiple locations.
For e-commerce sales, monitor economic nexus laws which dictate when online sellers must collect and remit state sales tax. Once revenue thresholds are met, tax IDs and sales tax permits are crucial. Consider Certified Service Provider solutions to automate sales tax calculations and filings across multiple states.
If producing signage, certifications related to materials and production methods may be required depending on your state. For example, handling industrial adhesives and solvents involves following strict OSHA guidelines. Proper protective gear, ventilation, and disposal prevent safety hazards. Failure to comply risks hefty violation fines.
Using specialized equipment like laser cutters requires added diligence. Laser cutting falls under the FDA's Electronic Product Radiation Control regulations. Documentation, warning labels, and operator training help meet federal compliance standards for laser-based devices and tools.
While intimidating, licensing requirements protect your business interests too. Trademarks prevent competitors from copying your branding and designs. Registering your business name as a DBA secures your trading identity within a region. U.S. patents protect proprietary yard card inventions from replication.
Staying current with the U.S. Small Business Administration and Internal Revenue Service are important for new yard sign businesses.
8. Get Business Insurance
Operating any business without proper insurance opens you up to substantial financial risks. For a yard card startup, coverage provides peace of mind that an unexpected catastrophe won't destroy everything.
General liability insurance covers claims if someone is injured by your products or while visiting your premises. It also covers property damage, such as if a yard card fell and broke a car window. Without liability coverage, you could be sued directly and held personally responsible.
Not insuring your physical business assets like equipment, furniture, and inventory leaves you vulnerable as well. Replacing stolen or damaged items could mean sinking more capital into the business. Property insurance allows you to recover from losses beyond your control.
Workers' compensation is mandatory if hiring W-2 employees. This covers lost wages and medical bills if staff get injured on the job. Without it, you pay their expenses yourself which could be financially devastating.
Failing to insure delivery vehicles means paying out of pocket for repairs or replacements in a crash. Business auto policies cover these assets affordably so you avoid cash flow interruptions.
Umbrella insurance provides additional liability coverage beyond standard policies. Extra protection above $1-2 million limits is wise in case of a high-value lawsuit or claim.
Work with a small business insurance broker to review needs and get quotes. Expect to pay around 1% of gross annual revenue. While not legally required, coverage provides financial security so events outside your control don't upend your yard card company.
9. Create an Office Space
When starting a yard card company, you'll likely need some type of office or workspace. The right facilities support efficiency and organization as you build the business.
Home Office
A home office works well initially to keep costs low. Expect to invest around $500-$2,000 to set up a functional work area at home with a desk, supplies, computer, phone, and chairs. The downside is the lack of separation between work and personal life.
Coworking Office
For around $200-$500 per month a coworking space like WeWork provides amenities like meeting rooms, WiFi, and printing, without the cost of a traditional lease. Coworking also enables networking with other entrepreneurs. The variability in noise level can impact focus, however.
Retail Office
A small retail space combines product display and workspace. If securing a storefront location, dedicate part of it to office needs. While having integrated space sounds ideal, retail rent is often higher per square foot. Expect to invest $2,000-$5,000 monthly for 1,000 square feet.
Commercial Office
Leasing a basic commercial office removes distractions from home and retail environments. With industrial zoning, you can also operate equipment. Dedicated office rentals start around $1,000-$1,500 monthly for a few hundred square feet. This scales up based on space and feature needs.
10. Source Your Equipment
A yard card company needs supplies like lumber, plastic, metal, vinyl, stencils, and decals to create custom lawn signs. Specialized equipment is also required for production like laser cutters, CNC routers, saws, and sign-making tools. Here are the top options for procuring these startup necessities.
Buying New
For premium quality, purchase equipment and materials brand new. Woodworking and fabrication tools can be sourced from retailers like Home Depot and Lowes. Sign-making supplies are available via SignWarehouse, Signs.com, and sign supply e-commerce sites.
Buying
Used equipment is plentiful online via Craigslist, Facebook Marketplace, OfferUp, and Nextdoor. Search by location to find deals on used laser cutters, vinyl cutters, presses, saws, and more. Inspect thoroughly before purchasing to ensure quality and functionality.
Renting
Renting equipment allows trying before buying. National rental chains like United Rentals offer flexible terms on tools, lifts, and machinery. Can't justify owning a top-tier laser cutter? Look into renting on a project or monthly basis first.
Leasing
Leasing spreads equipment costs over time. This preserves capital for other startup needs. Explore leasing office tech like computers. Also, consider lease-to-own options on machinery through vendors and financing companies. Ask suppliers about available lease terms.
11. Establish Your Brand Assets
Building a strong brand is crucial for any startup, including a yard card company. Thoughtful branding attracts customers, conveys professionalism, and creates lasting visibility.
Get a Business Phone Number
Start with securing a memorable business phone number through a service like RingCentral. Choose a local area code and straight forward number that's easy to remember.
Design a Logo
Next, design a logo that encapsulates your brand identity. Services like Looka provide affordable DIY logo maker tools to create an icon, monogram, or illustration-style logo matching your vision.
Print Business Cards
With a logo complete, develop complementary business cards, letterhead, catalogs, and signage that feature the look. Leading online print and promo sites like Vistaprint make it simple to order branded office supplies and marketing materials.
Don't forget professional business cards to provide at meetings, networking events, and client visits. They enable you to follow up elegantly after making connections.
Obtain a Domain Name
Secure a domain name for your eventual website presence. Use Namecheap to search availability and buy domains affordably. Choose a name that contains your primary keywords and conveys your niche.
Design a Website
Building a website establishes your brand digitally. Using DIY website builders like Wix, entrepreneurs can create stylish, responsive sites themselves without coding. Those less tech-savvy can hire web developers through marketplaces like Fiverr for more custom site solutions.
12. Join Associations and Groups
Joining relevant local organizations and online communities provides invaluable connections when launching a yard card company.
Local Associations
Local Associations Industry associations like the Sign Association and North American Signs offer access to trade events, resources, and networking with signage peers. Attend association meetings to gain insider techniques.
Local Meetups
Local Meetup services like Meetup make finding local entrepreneurs, marketing, and networking events simple. Meeting fellow business owners in person allows sharing of struggles and solutions. Trade shows are also prime for connecting with distributors and vendors.
Facebook Groups
Facebook Groups Facebook communities create camaraderie and learning beyond local connections. Join large groups like the Yard Card Supply – Business Support. Share your creations and gather display ideas.
13. How to Market a Yard Card Business
Marketing is crucial for any new business to gain visibility and attract customers. For a yard card startup, a blend of digital and traditional strategies is key.
Personal Networking
Tap into your network and existing customer base. Satisfied clients who rave about your products on social media or agree to be featured in marketing materials are invaluable. Consider offering to refer customers a 10% discount on their next order.
Digital Marketing
Digital tactics should be central to your marketing strategy.
Run Google and Facebook ads targeted locally and to relevant interests like gardening, home decor, holidays, and events.
Start a YouTube channel demonstrating yard card designs and crafting techniques.
Build an Instagram account showcasing beautiful images of your cards in outdoor settings.
Set up profiles on Etsy and Amazon Handmade to sell online.
Guest blog for sites like HGTV and Better Homes and Gardens with seasonal content ideas.
Publish a regular yard card newsletter with photos, trends, and promotions.
Traditional Marketing
Traditional approaches still have an impact when done right.
Create flyers and mailers to distribute through mail and at garden centers.
Seek partnerships with landscapers and nurseries to cross-promote.
Sponsor local events and fairs related to lawn care, gardening, and home decor.
Run radio ads on stations popular with homeowners and families.
Rent outdoor bulletin boards near high-traffic areas to display samples.
Mix up your marketing mediums to determine what resonates in your area. Track sales from each effort. Double down on initiatives that prove effective at driving conversions. With smart digital and traditional marketing, yard card makers can grow their reputation both locally and online.
14. Focus on the Customer
Providing exceptional customer service is crucial for any small business, especially a custom yard card startup. How you treat clients impacts your reputation and referrals.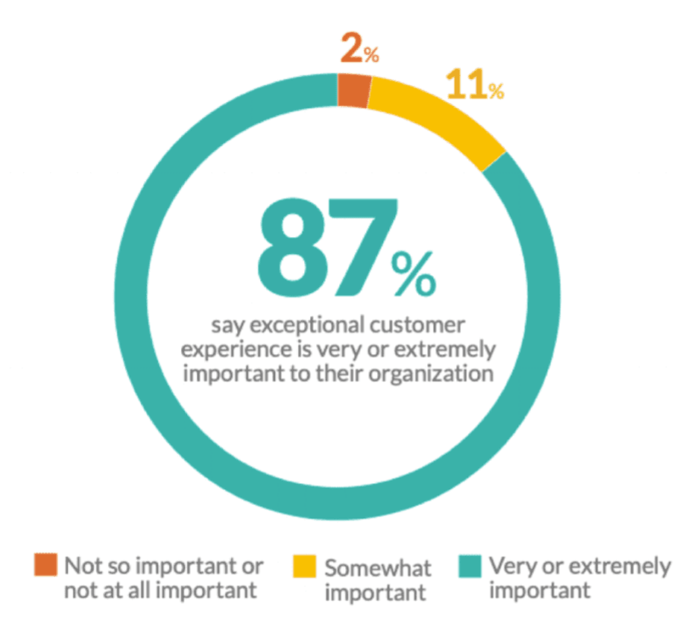 Some ways to improve customer focus through your yard card business model include:
Respond promptly to inquiries with thoughtful, detailed answers.
Set clear expectations for order timelines and delivery.
Calling clients to confirm details for rush orders shows you want them thrilled.
Quality check all products before shipping.
Make it right immediately if a damaged item slips through.
Send a small gift if an error occurs. Going above and beyond creates loyal brand advocates.
Follow up by email after sending orders.
Ask for feedback and product photos.
Feature overjoyed customers on your website and social media (with permission).
Link to glowing reviews on Google to build credibility.
When customers are upset, listen empathetically.
Offer replacements or refunds for defective cards.
Sending a small token of apology shows you aim to make every client happy.
People understand mistakes happen but how you recover matters.
Providing five-star service yields invaluable word of mouth for a new yard card business. As you continue delighting customers, you build a fanbase eager to recommend you to everyone they know. While the initial sale matters, the lifetime value of a truly satisfied client is worth far more.