The mobile welding industry is rising fast with a projected compound annual growth rate (CAGR) of 4.7% from 2022 to 2030. This means the market could reach USD 34.18 billion by 2030.
Mobile welders who can bring their services directly to industrial and construction job sites are especially sought after. With low startup costs compared to other industries, mobile welding can be an accessible business to launch for those with welding skills and a can-do attitude.
With some grit and know-how, mobile welding can help you be your boss and tap into the wealth of welding work available nationwide. This guide will walk you through how to start a mobile welding business. Topics include market research, registering an EIN, choosing a business entity formation, and more.
1. Conduct Mobile Welding Market Research
Market research is an important part of starting your own mobile welding business. Market research offers insight into your target market, trends in mobile welding company services, where to connect with other mobile welding companies, and other important details needed to run your own business.
Some details you'll learn through market research as you develop a sales and marketing plan for your welding service include,
Specifically for mobile welders, the flexibility to travel to job sites expands business opportunities tremendously.
Construction welding projects accounted for 24% of the total U.S. welding market share in 2021 according to Prescient & Strategic Intelligence.
As urban areas expand with new buildings, mobile welders have their sparks in demand for structural work.
Rural areas also present an untapped market, with aging buildings, bridges, and equipment in constant need of maintenance and repair welding.
With over 300,000 manufacturing firms in the U.S. according to the National Association of Manufacturers, plant maintenance roles provide another lucrative market for mobile welding services.
Rather than maintaining full-time in-house welding staff, many manufacturers contract for on-call mobile welders to control costs.
Beyond construction and manufacturing, niche markets for mobile welders include pipelines, marine projects, mining, and oil & gas.
Such niche skills allow mobile welders to command top-tier rates.
Taken together, the broad range of welding applications indicates limitless paths for mobile welding businesses to follow. With low start-up costs estimated at $10,000 to $15,000 according to Modern Welding School, the barriers to gaining a foothold in this vast market are surmountable.
2. Analyze the Competition
To scope out the competition, first identify other mobile welders in your geographic area. Search Google Maps and online directories like Yellow Pages for local results. Drive around industrial areas and construction sites and note any welding company signage on trucks to get a sense of current players.
Some ways to get to know competitors in your own welding business include:
Research competitors' websites and social media presence.
Look at services offered, pricing, customer reviews, project portfolio, and visual brand identity.
Monitor competitors' digital footprint over time to see if they expand services, raise rates, or reduce activity which may signal business issues.
Evaluate both small independent welders as well as larger metal fabrication shops offering mobile services.
Larger companies may have greater resources but small independents can thrive on flexibility and lower overheads.
Pay attention to independent welders active on sites like Upwork as they may take on remote freelance work.
Analyze competitors' search engine rankings for relevant keywords like "mobile welding near me". This indicates their visibility to local searchers.
Set up Google Alerts for competitors' names as well as relevant terms like "industrial welding" to monitor online mentions.
Research industry associations like the American Welding Society which offer business development resources and inspector/welder certifications.
Identify widely held credentials that signify welding expertise.
By thoroughly evaluating the competitive landscape, you can find gaps to fill and avoid copying commodity services. Continuous monitoring will help you adapt as new players emerge or incumbent welders adjust their offerings. With sharp analysis, you can carve out your unique niche in this high-demand welding market.
3. Costs to Start a Mobile Welding Business
Starting a mobile welding business requires both initial investments as well as ongoing expenses. Carefully estimating these costs is crucial when budgeting to turn welding skills into an entrepreneurial endeavor.
Start-Up Costs
Registration & Licensing Fees – $50-$500 Filing your business name registration and licenses will incur fees mandated by your state and municipality.
A professional grade welder like a Lincoln Electric Ranger 250 GXT will run $5,000 to $7,000.
A welding truck outfitted with a flatbed and toolbox for equipment will likely cost $15,000 to $20,000 for a used commercial vehicle in good shape.
An attached welder unit can add $5,000+. Consider fuel efficiency and insurance costs.
General liability insurance will cost $1,000 to $2,000 per year.
Commercial auto insurance for your work vehicle will run $1500+ per year. Specific business insurance products like BOP may also be recommended.
Hiring a lawyer for contract review or an accountant for tax prep may incur minor ongoing costs or upfront fees of, around $500 to $2,000.
Marketing – $500-$5,000 Website development, printed flyers, shop signage, online ads, and other marketing expenses will require some initial investment to secure clients.
Workspace Rent – $2,000 If needed, leasing workshop space or land for storing your mobile rig will start around $1,000 monthly plus a security deposit.
Ongoing Costs
Auto/Fuel – $500 With high mileage to job sites, budget for gas as well as regular maintenance like oil changes and tire rotation.
Insurance – $250 Monthly premiums will be required to keep necessary business insurance policies active.
Marketing – $100-$500 Consistent advertising via digital channels, print ads, or sponsorships is ideal for maintaining a steady workflow.
Supplies – $500 Metal welding rods, welding wire, grinding wheels, welding gases, and other consumable supplies will demand regular restocking.
Loan Repayment – $500 If financing start-up costs via SBA loans or other means, monthly payments will need to be factored in.
Savings – 10% of Earnings Set aside a portion of earnings to build an emergency fund and capital for future growth.
By planning for both the upfront investment and ongoing costs, mobile welders can strategically launch their business on a firm financial footing. Sound financial estimates provide the
4. Form a Legal Business Entity
When starting a mobile welding venture, one key legal decision is choosing your business structure. The right entity can limit liability and provide tax advantages as your business grows.
Sole Proprietorship
A sole proprietorship is the simplest option, requiring minimal paperwork since the business is not considered separate from the owner. However, the owner assumes unlimited personal liability for all business debts and lawsuits. This exposes personal assets should legal issues arise from mobile welding work. A sole proprietorship can only have one owner, limiting growth potential.
Partnership
A partnership merges assets and liabilities among two or more owners, requiring a partnership agreement to define rights and responsibilities. This allows the pooling of startup resources and splitting of decision-making. However, each partner remains personally liable for the actions of the other partners and the partnership itself.
Limited Liability Company (LLC)
Forming an LLC provides liability protection by separating the business as a distinct legal entity from the owners. An LLC limits the owner's risk from any welding-related lawsuits or business debts. Taxes pass through to members' returns, avoiding corporate taxes.
LLCs allow unlimited owners with a flexible management structure. Startup costs are low compared to a corporation. For these reasons, an LLC is likely the best choice for a mobile welding startup. The limited liability protection lets welders focus on the work, not risk.
Corporation
A corporation also legally separates the business from its owners to limit personal liability. However, corporations face more complex regulations, recordkeeping, and taxes. Corporations issue stock to initially fund and control ownership versus LLC membership units.
A mobile welding business is unlikely to benefit from issuing public stock or organizing with a board of directors. Overall the additional costs and formalities of a corporation provide more drawbacks than advantages versus an LLC.
5. Register Your Business For Taxes
One key task when forming your mobile welding business is obtaining an Employer Identification Number, or EIN, from the IRS. This unique number identifies your business for tax and reporting purposes, similar to a social security number for an individual.
An EIN is required to open a business bank account, apply for licenses, hire employees, and file tax returns for your business. Sole proprietors can use their SSNs, but an EIN better separates your business and personal finances.
The good news is applying for an EIN is a quick and free process. You can apply online at the IRS EIN Assistant in just minutes. To summarize the steps:
Go to the IRS Apply for an Employer Identification Number (EIN) page
Select View Additional EIN Resources, then click Apply Online Now
Answer questions about your business structure, ownership, and location
Provide your info such as name, SSN, and contact details
Select a reason for your EIN (starting a new business)
Submit the online application and view/print your new EIN instantly
In addition to your federal EIN, contact your state revenue or taxation department to obtain a sales tax ID number if required. This allows you to collect and remit any sales taxes on your welding services. The sales tax ID is tied to your EIN but granted by the state.
6. Setup Your Accounting
As a mobile welder, keeping your books in order is crucial to avoid tax headaches and operate efficiently. Investing in accounting software like QuickBooks and working with an accountant will provide major dividends.
Accounting Software
Accounting software centralizes tracking income, expenses, account balances, and taxes in one place. Packages like QuickBooks seamlessly integrate with your business bank accounts and credit cards to automatically import transactions. You can categorize expenses as the cost of goods sold like metal supplies or operating expenses like equipment repairs.
Hire an Accountant
Partnering with an accountant provides expert guidance tailored to your mobile welding operation. A bookkeeper can handle collecting receipts, recording transactions, processing payroll, and producing financial statements.
Come tax season, your accountant will prepare and file business returns, advise on your filing, and ensure you maximize legitimate deductions for expenses like welding gear purchases and truck maintenance.
Open a Business Bank Account and Credit Card
Keeping business and personal finances separate is critical for accurate accounting. Open a dedicated business checking account and business credit card solely for welding operation purposes.
Never co-mingle money to avoid tax issues. Business credit cards also offer higher limits based on your company's financial profile versus personal creditworthiness.
7. Obtain Licenses and Permits
Before firing up your welding rig, it's crucial to ensure your mobile operation has all the required licenses and permits. Find federal license information through the U.S. Small Business Administration. The SBA also offers a local search tool for state and city requirements.
First, contact your city or town's business licensing department about obtaining a general business license to operate within that municipality. Fees are typically under $100 annually but allow your enterprise to legally provide services locally.
Your Secretary of State can provide information on any state-level business licenses or registrations mandated for skilled trade services like welding. For example, the state of Ohio requires all contractors to register with the Ohio Construction Industry Licensing Board. Failing to hold the proper state licenses could mean steep penalties.
One of the most important credentials is formal welder certification. The American Welding Society offers standardized welder testing and certification for processes like TIG, MIG, and arc welding. Certain industries like aerospace and oil/gas mandate certified welders on job sites – credentials open doors to more specialized, higher-paying projects.
In addition to certifying your skills, research requirements regarding supervision and verification of any assistants or apprentices you engage. Proper training credentials for all crew members protect your reputation for quality.
8. Get Business Insurance
Business insurance is crucial protection for any welding enterprise against unforeseen liabilities. Without coverage, a single incident could devastate your company.
For example, failing to have general liability insurance could expose you to crushing costs if an accident on a client's property leads to injury lawsuits or property damage claims. Not carrying adequate auto coverage for your work truck leaves you financially vulnerable in the event of an at-fault collision. And overlooking workers' compensation insurance could bury you in medical bills should an employee get injured on the job.
The good news is obtaining business insurance tailored to your mobile operation is straightforward. Follow these steps:
Research policy types that apply, like general liability, commercial auto, professional liability, workers comp, and property insurance for your equipment.
Determine appropriate coverage levels based on your services. For instance, higher general liability limits for working large commercial projects versus lower coverage for small residential jobs.
Get quotes from providers like The Hartford, Travelers, or State Farm. Compare premiums, deductibles, and exclusions.
Select a policy that fits your risk tolerance and budget needs. Consider extras like umbrella insurance for additional liability protection.
Provide details on your business, vehicles, work history, and more during the application process.
Pay your premium to activate coverage and review policy documents to ensure you understand what is and isn't covered.
While an added overhead expense, proper business insurance provides peace of mind that your mobile welding venture and personal assets have vital financial protection against the unthinkable. Don't weld without it.
9. Create an Office Space
While much of your work as a mobile welder happens on the go, securing some office space provides benefits for running your business efficiently.
Home Office
A home office allows you to manage administrative work on your schedule. With welding projects taking you onsite, you may prefer consolidating business planning, paperwork, and phone calls during evenings or weekends in a dedicated home workspace. Costs are minimal – simply furnish a spare room or basement with office essentials like a desk, computer, and filing cabinet.
Coworking Office
Coworking spaces offer a more collaborative environment to work when you need a professional meeting space outside your home. Options like WeWork provide open desk spaces, private offices, conference rooms, and office equipment/services like printing and WiFi in a shared office setting.
Retail Office
Retail office spaces in storefronts offer client visibility and walk-in access. However, with much of your work offsite, the added rent and utilities for a storefront, around $1500-$2000/month, may not make sense.
Commercial Office
Renting modest commercial office space near industrial areas you frequent can provide shop space for welding prep work, storing materials, and parking work vehicles. Expect rents around $10-$20 per square foot annually.
10. Source Your Equipment
A key step in launching a mobile welding venture is procuring the necessary gear, from welders to work vehicles. Savvy entrepreneurs will explore all options to secure equipment affordably.
Buying New
Big box retailers like Northern Tool offer entry-level welders at reasonable prices around $400-$800. For pro-grade equipment, welding supply stores like Airgas, Tech Air, and Gas and Supply have showrooms to test models from brands like Lincoln Electric, and Miller before buying.
Buying Used
Scour classifieds and auction/liquidation sites like Craigslist, OfferUp, and eBay for quality used equipment often priced 50%+ below retail. Private sellers may also advertise on community boards or social media. Inspect items carefully before purchase and factor in any maintenance or repairs needed.
Renting
Welders, plasma cutters, compressors, and specialty tools can be rented for $50-$500 per day depending on the equipment type and duration. National rental outlets like Sunbelt Rentals along with local tool rental yards offer flexibility if you only occasionally need certain equipment.
Leasing
Multi-year equipment leases allow the use of newer gear without huge upfront costs. Monthly payments of $200-$500 secure access to pro equipment. However, leasing terms tend to run 3-5 years – weighing the need for new versus used equipment.
11. Establish Your Brand Assets
Crafting a strong brand identity is crucial for making a memorable and professional impression on potential welding clients. Investing in branding builds recognition and trust in your services.
Getting a Business Phone Number
A dedicated business phone helps you present a legitimate operation versus relying solely on a personal cell. Options like RingCentral offer toll-free and local number choices, call routing, voicemail services, and even text messaging from your business line. Expect costs around $20-$60 monthly.
Creating a Logo and Brand Assets
A branding style guide creates visual consistency. Start by designing a unique logo that captures your mobile welding specialty. Geo area served or personality. Services like Looka provide affordable logo design and icon creation.
Creating Business Cards and Signage
Business cards enable exchanging your contact info and credentials quickly. Signage like vehicle decals and job site placards boost visibility. Tools from Vistaprint allow you to design and order inexpensive cards, stickers, banners, and more with your logo. Carry cards to hand out to potential clients everywhere.
Purchasing a Domain Name
Your domain name is the www address clients type to find your website. Choose something short, simple, and easy to remember. Ideally, leverage your business name or branding. Use .com when available or alternatives like .biz. Check availability at registrars like Namecheap.
Building a Website
A website establishes your online presence and funnel for new business 24/7. Use DIY website builders like Wix to create your site affordably. Or hire web developers on freelance marketplaces like Fiverr for professional site creation. Showcase your work portfolio, services, and contact info prominently.
12. Join Associations and Groups
Joining local groups and associations provides invaluable connections when starting your mobile welding venture. Surrounding yourself with seasoned veterans provides mentorship and expanded business opportunities.
Local Associations
Area welding groups like the Northeast Wisconsin Metal Fabricators Association allow networking with other welders and shops to share insights. Joining your statewide organization like the Washington State Welding Association opens additional resources like job boards.
Local Meetups
Attend relevant meetups and trade shows to connect face-to-face with potential partners and clients. Resources like Meetup make it easy to find upcoming events like metalworking expos and manufacturing association mixers in your region. Bring plenty of business cards and be ready to chat up attendees.
Facebook Groups
Facebook communities like the Welding Small Business Owners provide a forum to exchange advice on the trade at any time. Join region-specific groups too. Browse member profiles for potential partnerships.
13. How to Market a Mobile Welding Business
Implementing an ongoing marketing strategy is essential for attracting new welding clients and expanding your business' reach. Dedicate time and budget to promote your services across multiple channels.
Personal Networking
Start by tapping your inner circle and existing customers. Satisfied clients who rave about your work are powerful advocates. Offer loyal customers a discount on future projects for referrals. Word-of-mouth remains invaluable in marketing.
Digital Marketing
Focus on establishing your digital presence and outreach. Tactics like:
Google Ads campaigns targeting local searchers and industry terms like "welding services"
Facebook and Instagram ads focused on your service area and client demographics
Start a YouTube channel showcasing your welding techniques and project videos
Write blog posts with SEO-optimized content about your specialty and share them on social media
Claim your Google My Business listing to populate on Google Maps/Searches
Run retargeting ads on sites potential leads visited but didn't contact you
Develop email nurturing workflows to build relationships with prospects over time
Traditional Marketing
For traditional marketing methods consider:
Design flyers and mail promotional postcards to local businesses that need welding
Take out ads in industry trade publications and local newspapers/magazines
Sponsor events or workshops related to manufacturing and skilled trades
Rent a booth at home shows and welding industry trade fairs
Offer discounts like coupon mailers to encourage new customer trials
Place signage/banners in high-traffic areas near construction zones or industrial parks
The most effective approach blends digital visibility with targeted real-world outreach. Allocate some monthly marketing spend, track results, and refine your tactics. With consistent promotion, your mobile welding business can attract leads and fill your schedule with rewarding projects.
14. Focus on the Customer
Providing exceptional customer service is crucial for any mobile welding operation to build loyalty, generate referrals, and grow your business. How you treat clients makes a lasting impression.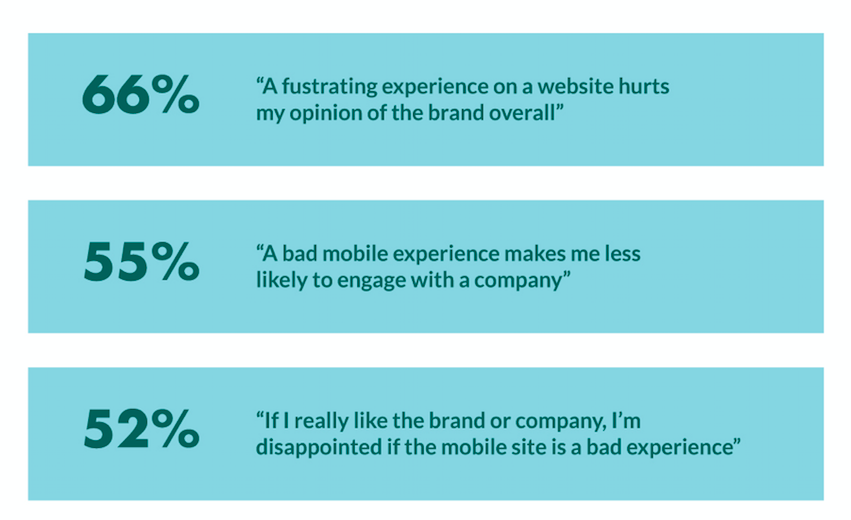 Some ways to improve customer focus in a mobile welding business include:
Start by clearly communicating project timelines, costs, and expectations upfront to set the tone.
Answer questions promptly and transparently.
At the job site, focus on limiting disruptions and leaving the space cleaner than you found it.
Something as simple as laying down drop cloths shows you respect the customer's property.
During the project, give regular progress updates and adjust the course if any issues arise.
Managing expectations prevents frustration.
Post-project, ensure the finished work meets the customer's satisfaction.
Ask for feedback on the process and result. Offer to come back to tweak or adjust final welds if needed.
Finally, follow up consistently after project completion.
Check-in periodically to see if additional needs have emerged.
Consider sending thank you notes or small branded gifts to show appreciation for their business.
Providing an amazing experience builds your reputation. Satisfied customers become vocal champions who refer friends and colleagues needing welding work. Just a handful of regular clients from word-of-mouth can fill your calendar.