The private home care industry is booming. With an aging population across North America, home care workers are needed now more than ever. The industry has an estimated compound annual growth rate (CAGR) of 8.21% from 2023 to 2030.
This presents a huge opportunity for those interested in starting a private home care business to provide quality care to seniors in their homes. With the right planning and preparation, a private home care business can be a rewarding endeavor for both the business owner and the seniors they serve in local communities.
This guide will walk you through how to start a private home care business. Topics include registering as medical professionals, obtaining an EIN, marketing your home healthcare brand, licensing for the treatment of senior citizens, creating an office space, and more.
1. Conduct Private Home Care Market Research
Market research offers important insight into the home healthcare business market. Learn about your target audience, top marketing tactics, where to hire the best-certified nursing assistants, trends in the medical home care business market, and more.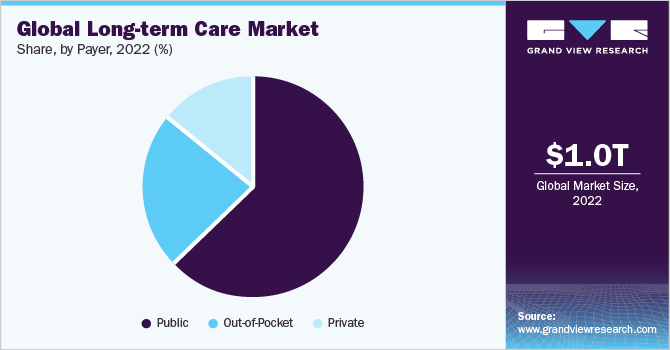 Some details you'll learn through market research as you start a home healthcare business include:
The overall home care market includes medical and non-medical services.
The non-medical segment, which includes private duty home care services like personal care, homemaker services, companionship, and transportation, accounts for nearly 60% of industry revenue.
A rapidly aging population. As more seniors look to age in place, demand for assistance with daily activities will rise.
The increased prevalence of chronic conditions is increasing the number of patients requiring private home care.
Changes in family structures. Fewer family members are available to provide unpaid caregiving due to smaller families, women in the workforce, and increased geographic dispersion.
Shortage of paid caregivers. High turnover and insufficient training plague agency-provided care. Private duty providers can offer higher quality through consistent, specially trained caregivers.
The private pay model allows entrepreneurs to capitalize on this demand by offering non-medical home care and companion services.
The home care business has relatively low barriers to entry in terms of startup costs and licensing compared to skilled nursing facilities.
Home care businesses can get off the ground for less than $50,000 in many cases and some states have limited licensing requirements.
The ability to scale gradually as clientele increases also reduces risk for new entrepreneurs.
While big players are entering through acquisitions and national brand building, localized customer service and relationships remain key competitive advantages for private duty agencies. Building strong community connections will be essential for new startups to thrive in this market.
2. Analyze the Competition
Understanding the competitive landscape is crucial for any new entrepreneur entering the private home care business. Performing thorough competitive analysis should examine both local brick-and-mortar competitors as well as evaluating online presence.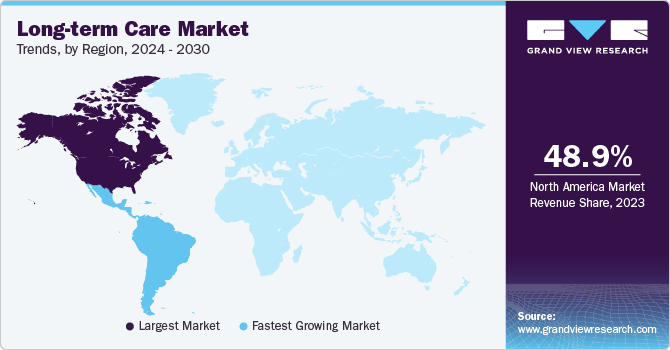 Some of the ways to learn about competitors while starting a home healthcare service include:
For local competitors, identify other home care agencies operating in the geographic target market.
Visit their offices to gather brochures and marketing materials to analyze services offered, pricing, and marketing messaging.
Search online directories and review sites to find client testimonials and reviews.
Identify the strengths and weaknesses of established local providers to determine unmet needs or service gaps in the market.
Research the local agencies' websites and social media pages.
Evaluate the quality of the site, ease of finding information features like client portals, and overall branding.
Identify the services, specialties, and benefits they tout online to differentiate themselves.
Search for recent local media coverage or awards conferred on competitors to assess their reputation.
To analyze the online presence, search for key terms a prospective customer might use to find local home care services, such as "home care near me" or "senior home care."
Note which agencies surface prominently in paid ads and organic search results.
Search Google Business profiles and other directories to audit how completely and consistently competitor information appears across sources.
Sign up for Google Alerts and set notifications for brand names of top competitors.
Regular alerts on competitor news events and web mentions can provide ongoing intelligence.
Ongoing competitive analysis will help emerging home care providers identify specialized niches, create differentiated offerings, and craft digital marketing strategies to stand out in the local market. Tracking competitors online and offline also supports quickly responding to new service introductions or marketing messages.
3. Costs to Start a Private Home Care Business
Starting a private home care business requires careful financial planning and budgeting to cover both initial start-up costs as well as ongoing operational expenses. Based on typical costs for this industry, a new entrepreneur can expect to invest $50,000-$75,000 in start-up costs.
Start-up Costs
Legal formation & licensing – $1,000-$2,000 Filing formation documents like articles of incorporation, drafting partnership agreements or LLC operating agreements. Plus any local/state licensing fees.
Office lease – $2,000-$5,000 Most home care businesses require at least a small administrative office space for meeting clients, paperwork, phone calls, etc. Costs vary based on location and size.
Office equipment & supplies – $5,000-$10,000 Computers, phone system, printers, software, office furniture, marketing materials, administrative supplies, etc.
Website design & development – $3,000-$5,000 A professional site to market services, share information, allow online inquiries, etc.
Insurance – $2,000-$5,000 General liability & professional insurance coverage minimums. Premiums depend on location and coverage level.
Marketing & advertising – $5,000-$10,000 Print ads, online ads, direct mail campaigns, promotional giveaways, events, signage, etc. to launch and establish a brand.
Staff recruiting & training – $5,000-$10,000 Background checks, recruiting costs, and time to find qualified caregivers. Initial training in policies, procedures, and protocols.
Professional services/consulting – $5,000-$10,000 Lawyers, accountants, and business consultants to ensure compliant operations.
Working capital reserve – $10,000-$20,000 Pad to cover operating costs like payroll, rent, supplies, etc. for the first few months until revenue from clients covers expenses.
Ongoing Costs
Rent – $1,000-$3,000 Office lease costs will be ongoing. Some businesses operate from home initially to save on rent.
Payroll – $3,000-$8,000 Wages for office admin staff, caregivers, taxes, workers comp, etc. Can range significantly based on staff size.
Insurance – $500-$1,500 Paying monthly premiums for liability and other business coverage.
Technology costs – $500-$1,000
Software subscriptions, online services, phone and internet services, etc.
Office Supplies – $250-$500 Postage, printing, paperwork, materials, etc. to run the office.
Advertising – $1,000-$3,000 Ongoing online and print advertising, outreach campaigns, and promotions to maintain brand awareness.
Accounting & legal fees – $500-$1,000 Outsourcing ongoing bookkeeping needs and legal/compliance advice.
With detailed financial planning and budgeting, the high startup costs and ongoing overhead expenses can typically be supported by the steady revenue streams generated by this in-demand industry. Monitoring costs versus income regularly is key to maintaining a business in home health care services.
4. Form a Legal Business Entity
When starting a private home care business, one of the first legal steps is choosing the right entity structure. The four main options each have pros and cons to weigh for this industry.
Sole Proprietorship
A sole proprietorship is the simplest and most common structure for new businesses. There is little paperwork required beyond standard business licenses and tax registrations. The business owner and proprietor have unlimited personal liability, however, which poses risks in a home care business where clients are in private homes.
Partnership
Forming a general partnership allows two or more owners to share control and liability. As with sole proprietors though, the partners have unlimited personal liability for debts and lawsuits against the business. This lack of protection makes general partnerships a poor choice for home care services.
Limited Liability Company (LLC)
For home care businesses, forming an LLC provides liability protection while still allowing pass-through income tax treatment. LLCs limit the owners' assets from risk if sued for issues like employee misconduct or client injury. The LLC structure is preferred for personal service businesses like home care as it shields personal assets.
Corporation
A corporation or S-corp provides liability protection like an LLC. Corporations require more paperwork and corporate formalities. The S-corp structure can provide some tax savings for profitable home care agencies. However, the double taxation of dividends in C-corps makes this a poor choice.
5. Register Your Business For Taxes
One of the key legal steps for any business is obtaining an Employer Identification Number (EIN) from the IRS. An EIN acts like a social security number for your business and is required for hiring employees, opening business bank accounts, and filing taxes.
Getting an EIN is free and easy to do online. Simply follow these steps:
Go to the IRS EIN Assistant page here.
Choose the option to "Apply Online Now" and follow the prompts to create an account.
Select "View Additional Types, Including Tax-Exempt and Governmental Organizations" and choose Sole Proprietorship, Partnership, Corporation, or LLC to match your business structure.
Complete the online application with your personal and business information.
Print the confirmation page with your new EIN for your records.
The entire process can be completed in just 10-15 minutes. Unlike a tax ID number, an EIN is permanent and does not need to be renewed annually.
Obtaining a state tax ID number is also crucial for collecting and remitting sales tax. Follow similar steps through your state revenue agency website to register and obtain a tax ID at no cost.
With an EIN and state tax ID, you can open business bank accounts, apply for required licenses, hire employees and contract workers, and handle all government tax filings and remittances. These unique business identifiers keep your personal and business dealings separate in the eyes of financial institutions and tax agencies. Taking these foundational steps makes it easy to operate your home care business in compliance with state and federal regulations.
6. Setup Your Accounting
Proper accounting practices are crucial for home care business success and IRS compliance. Investing in accounting software and an accountant from the start helps avoid headaches down the road.
Open a Business Bank Account
Begin by separating personal and business finances. Open a dedicated business checking account to keep funds organized. Leading options like Chase Business and Bank of America Business allow you to apply online.
Accounting Software
Leverage accounting software like QuickBooks to track income and expenses, generate invoices, accept payments, and automate record keeping. Linking QuickBooks to your business bank and credit card accounts enables seamless transaction importing and reconciliation. Costs start at $25/month for basic QuickBooks Online packages.
Hire an Accountant
Work with an accountant from the outset to establish best practices. A knowledgeable accountant provides services like:
Setting up your ledger and accounting system
Performing monthly reconciliation of bank and credit card statements
Handling payroll administration and tax filings
Preparing quarterly and annual financial statements
Filing annual tax returns
Expect to invest $200-$400 per month for regular bookkeeping and reconciliation services. Come tax time, your accountant can finalize your return and financial statements for roughly $1,000-$3,000 depending on complexity.
Apply for a Business Credit Card
Applying for a business credit card also simplifies tracking expenses. Business cards weigh factors like business revenue, time in operation, and personal credit data. Typical starter limits run $1,000-$5,000. Leading options are available from banks like Capital One and major card issuers.
7. Obtain Licenses and Permits
Launching a legally compliant home care business requires obtaining all necessary licenses and permits before serving your first client. Find federal license information through the U.S. Small Business Administration. The SBA also offers a local search tool for state and city requirements.
Having the right licensure in the home health care industry ensures you meet requirements for all state and federal policies and procedures. A new home care business should outline the required licenses in the business plan as you create a business.
Most states regulate non-medical home care services through some form of licensing or registration. This protects vulnerable older adults and individuals with disabilities receiving care.
Check city or county rules on general business licenses and registrations. These verify standard approvals to operate any business in the jurisdiction. Requirements vary significantly by location.
For home care office spaces, contact your local zoning office regarding approvals for professional office use at the proposed location. Zoning staff can explain requirements or restrictions. If operating from home, check for any home-based business regulations.
While not a "license", prudent home care businesses perform background checks on all employees. Many states prohibit hiring caregivers with certain criminal convictions like abuse or exploitation of vulnerable groups.
Verify appropriate business liability insurance is in place before opening. This ensures protection if accused of damages or misconduct. Consult an insurance broker to review state minimums and recommendations.
8. Get Business Insurance
Carrying proper insurance coverage is crucial for home care businesses to mitigate risk. Without policies to protect against liabilities, a single incident could spell financial ruin.
Professional liability insurance shields your company from scenarios like:
A caregiver is injured on the job and sues for damages and lost wages.
A client has an accident in their home and alleges it was due to caregiver negligence.
Sensitive client records are hacked or stolen, resulting in a lawsuit over privacy violations.
In each case, adequate insurance allows you to defend against claims rather than directly paying costly legal fees and settlements. Make sure each of the professional caregivers in your home health care agency is covered to protect them and your brand.
To get covered, start by contacting an insurance brokerage that specializes in home care businesses. They will assess your services, the number of caregivers, and the locations served to make customized recommendations. Expect costs between $1,000-$5,000 annually depending on your needs.
At minimum, carry:
General liability – Covers third-party bodily injury, property damage, personal injury, and advertising injury claims.
Professional liability – Protects against claims of errors, negligence, or failure to perform professional duties.
Workers' comp – Pays for medical care and lost wages for employees injured on the job. Required in most states.
Don't wait until an incident happens to explore insurance. Proactively research options, obtain quotes, and secure policies so your home care business has a financial safety net.
9. Create an Office Space
Securing office space provides a professional home base for meeting clients and handling administrative tasks in a private home care business. The right office setup balances cost, location, and amenities to meet your unique needs.
Home Office
Operating from a home office minimizes overhead and provides flexibility for new businesses. Costs are limited to dedicated office equipment and supplies. However, home offices lack separation of work and personal life and professional image for client meetings. Expect to invest around $2,000-$5,000 to set up a functional home office.
Coworking Space
Coworking spaces like WeWork offer an affordable and scalable office alternative. For approximately $300-$500 per month, you can secure a desk in a shared workspace. This provides professional meeting rooms, office equipment, and networking opportunities. However, distractions in a shared environment can hamper productivity.
Retail Office
For location-based visibility, consider a small retail office space. This allows local signage and walk-in traffic from potential clients. Renting a 200-500 square foot office typically runs $800-$1,500 monthly. Limitations include longer-term leases and utility/maintenance costs.
Commercial Office
Leasing dedicated office space provides the most professional environment for clients. Expect to pay $1,000-$2,500+ monthly for a private 1-3 room suite in a business complex depending on size and location. These spaces allow branding and customization for your ideal layout. However, costs are higher and lease terms are less flexible.
10. Source Your Equipment
Launching a home care business does not require major upfront investments in specialized medical equipment. The key purchases for startups focus on office and administrative necessities. Savvy entrepreneurs use a mix of new purchases and secondhand finds to outfit their businesses on a budget.
Buying New
For new computers, phones, printers, and basic office furniture, retailers like Staples, Office Depot, and Amazon supply one-stop shopping convenience. Shop sales and clearance for deals. Expect around $5,000-$10,000 to equip a basic home care office.
Buying Used
Used office furniture and equipment offer major savings over new items. Check Craigslist, Facebook Marketplace, and OfferUp for local sellers liquidating desks, chairs, filing cabinets, computers, and more for a fraction of retail pricing. Expect to pay $500-$2,000 buying smart secondhand.
Renting
Rent-to-own companies like Aaron's allow you to get essential office equipment by making monthly payments over 12-24 months. This spreads out upfront costs interest-free. Once paid off, you own the items. Typical office packages run $100-$200 monthly for a computer, printer, desk and chair.
Leasing
Multi-function printers and advanced phone equipment are commonly leased to businesses for a flat monthly rate. This makes sense for expensive gear you want to upgrade regularly vs. your long-term. Lease terms often include maintenance and repairs.
11. Establish Your Brand Assets
Developing a strong brand identity is crucial for home care businesses to stand out from competitors and be easily recognized. Investing in core brand elements like a logo, website, and marketing materials establishes credibility and trust with clients.
Get a Business Phone Number
Get started with a unique business phone line using providers like RingCentral. Choose a custom toll-free or local number that clients will remember and associate with your reliable service.
Design a Logo
Next, create a logo that encapsulates your brand. Services like Looka provide affordable DIY logo design using your business name and customizing colors, fonts, and icons that reflect your vibe. A clean, modern logo Printed on all materials reinforces recall.
Print Business Cards
Business cards from Vistaprint give your brand a tangible presence. Include key details like your phone number, email, and logo so prospective clients can contact you. Bring cards to community events, local networking, and client meetings as reminders of your services.
Get a Domain Name
Secure a branded domain name for your website using domain registrars like Namecheap. Choose a .com matching your business name for optimal trust and SEO value.
Design a Website
Build a sleek site with intuitive navigation using DIY platforms like Wix or hire web developers on Fiverr. Showcase your services, company bio, photos, client testimonials, and online intake forms to establish credibility.
12. Join Associations and Groups
Joining relevant local organizations and online communities provides invaluable connections as you build your home care business. Surrounding yourself with fellow entrepreneurs and industry peers offers networking, idea sharing, and critical insights.
Local Associations
Look for a local chapter of industry groups like the Home Care Association of America in your state or region. Associations offer access to training, conferences, advocacy, and peer networking. Annual dues start around $300.
Consider general business associations like the Chamber of Commerce which organize community events and networking. Joining provides exposure for your budding home care brand.
Local Meetups
Attend small business and entrepreneur meetups to connect with other growing service businesses. Sites like Meetup help you find scheduled events near you covering relevant topics.
Watch for local caregiver hiring fairs and industry trade shows that connect you with prospective talent and clients. These provide exposure for your services.
Facebook Groups
Facebook hosts numerous niche communities and groups relevant to home care professionals. Join targeted groups like Private Home Care Providers Network and Private Duty Care-In Home Caregiving to discuss issues and strategies with thousands of peers across the country.
13. How to Market a Private Home Care Business
Marketing is essential for home care businesses to attract new clients and grow their brands. Leveraging digital strategies alongside traditional options provides diverse channels to reach local seniors and their families.
Personal Networking
Start with your network and existing clients. Satisfied customers who spread the word about your services through referrals and reviews are powerful organic marketing. Offer referral bonuses or discounts to incentivize referrals.
Digital Marketing
Create Google My Business and Facebook Business profiles to appear in local searches. Ensure complete details like photos, services, and reviews.
Run Google and Facebook paid ads targeted locally by interests like "senior care" and "elder care" to reach family members researching options.
Develop a blog on your website covering home care tips, insights for families, profiles of your caregivers, etc. to build SEO and showcase expertise.
Post videos to YouTube highlighting your services. Feature client testimonials, behind-the-scenes of your company, and caregiver training footage.
Share updates, relevant articles, and client stories on social media platforms like Facebook, Instagram, and LinkedIn. Respond promptly to inquiries.
Traditional Marketing
Print flyers and brochures to hand out at local health fairs, senior centers, and networking events. Include quick response codes to drive website traffic.
Sponsor booths at senior expos and conferences to meet prospects in person. Collect business cards for email follow-up.
Run print ads in local newspapers and magazines focused on senior living. Target issues around times open enrollment begins.
Send direct mail postcards to households in the area announcing your services. Target zip codes near recent retiree communities.
Advertise on community bulletin boards at local senior centers, libraries, churches, etc. to increase visibility.
Partner with complementary providers like physical therapists and home health agencies for cross-promotions.
An omnichannel strategy expands your reach both online and throughout the community. Track campaign metrics to double down on tactics proving most effective at driving inquiries.
14. Focus on the Customer
Providing exceptional customer service is crucial for home care businesses to earn loyal clients who refer others. In an industry built on relationships and trust, your devotion to clients separates you from transactional competitors. Some ways to improve customer focus in your home healthcare business include:
Take extra time answering prospective clients' questions.
Send handwritten thank-you notes after intake meetings.
Check-in via phone regularly to ensure complete satisfaction.
Celebrate birthdays or milestones with small gifts like flowers.
When issues arise, respond promptly with empathy and understanding.
Immediately resolve any problems like missed visits or caregiver conflicts.
Follow up to ensure concerns are fully addressed.
Providing personalized care and going the extra mile builds genuine bonds between your team and clients.
Satisfied seniors are eager to recommend your services when friends or family need care.
Word-of-mouth referrals can generate over 50% of new business.
Solicit client feedback regularly through surveys, calls, or small focus groups. Listen carefully to suggestions for improving service.
Implementing enhancements shows you value input.
Hiring compassionate, patient caregivers and constantly coaching for soft skills like emotional intelligence ensures optimal interactions.
Caregivers are the face of your brand.
In an increasingly commoditized market, branding around responsive, heartfelt service highlights your home healthcare business. When other agencies view clients as transactions, make each feel valued like family. This level of care earns loyalty and referrals fueling sustainable growth.