The global recycling industry makes more money than some people realize. The future is bright with an estimated compound annual growth rate (CAGR) of 4.8% from 2022 to 2030.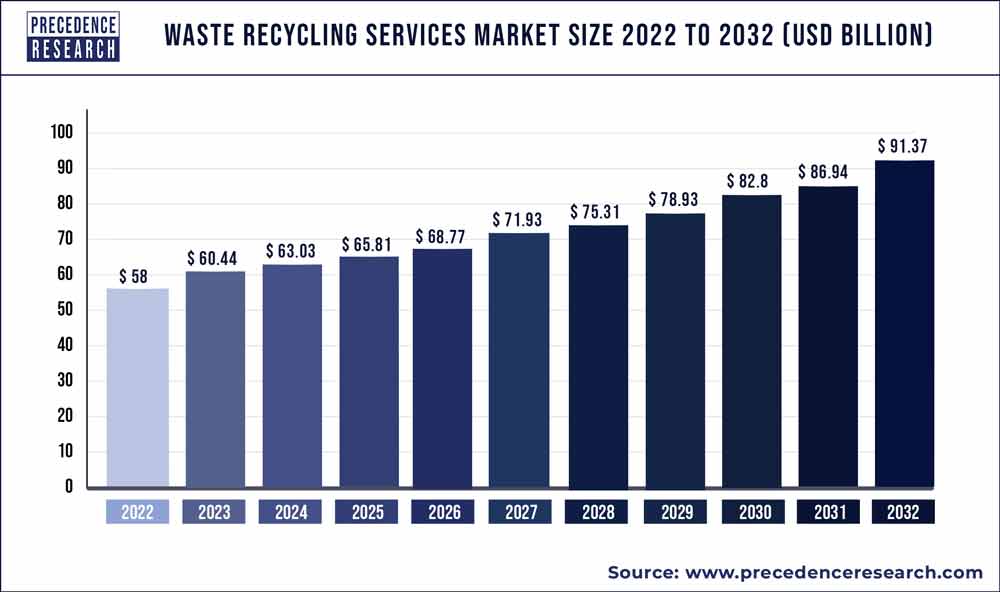 In this guide, we'll explain how to start a recycling business from the ground up. Topics include market research, competitive analysis, sourcing recycling materials, developing a business plan for a successful recycling business, and registering an EIN. Follow along to learn all you need to know to start a smoothly operating recycling business.
1. Conduct Recycling Market Research
Market research is important to any new recycling program. Whether you sell recyclable materials or run a processing facility, market research offers insight into your target market, prime locations, local market saturation, local government license requirements, and more.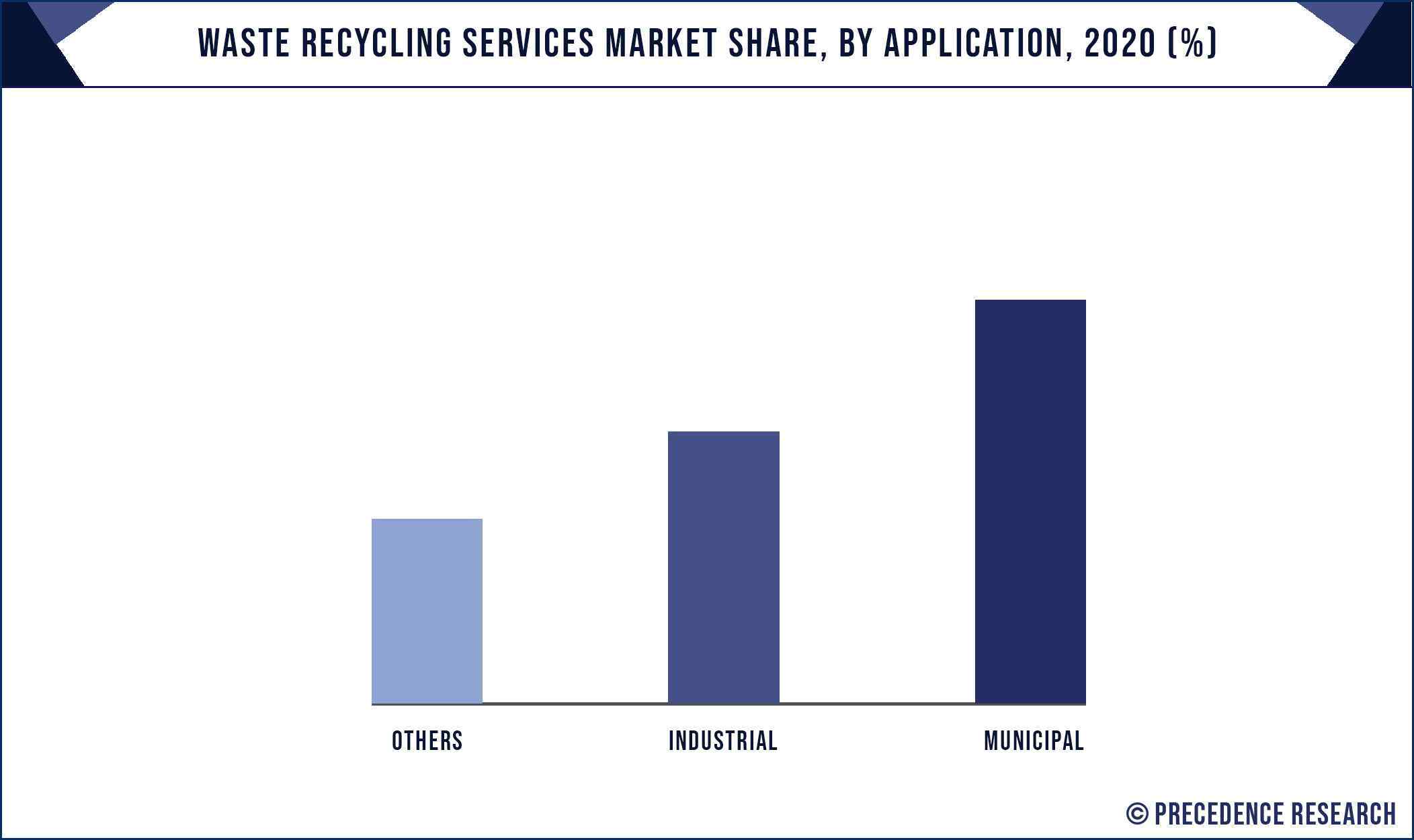 Some details you'll learn through market research in the recycling sector include:
The major drivers stimulating this growth are expanding environmental awareness, corporate sustainability goals, and local and state regulations mandating recycling.
With landfill space dwindling, more states are likely to pass similar laws, creating opportunities for recycling companies.
Scrap metals like aluminum, copper, and steel are highly profitable to collect and resell.
Setup costs are low and it's easy to scale gradually.
With new gadgets flooding the market daily, e-waste is the fastest-growing waste stream.
Startup costs are higher due to required certifications, but this segment offers great impact potential.
Entrepreneurs can focus on recyclable plastics like PET and HDPE or find niche markets like plastic film or Styrofoam recycling.
Entrepreneurs can provide collection services for offices and households, operate drop-off locations, or focus on document destruction and shredding services.
With the construction industry booming, disposing of huge volumes of debris is a major challenge.
The keys to success for any new recycling business are 1) identifying the right local niche and target materials 2) ensuring access to profitable end markets and 3) building strategic partnerships with waste management companies, municipalities, contractors, and generators.
2. Analyze the Competition
Thoroughly analyzing the competitive landscape is crucial when starting any new business, and recycling is no exception. Here are some tips on assessing your competition as a new recycling entrepreneur:
Identify direct and indirect competitors in your local area. Direct competitors offer the same services and target the same customers as you plan to. Search online directories and drive around your region to create a comprehensive list.
Evaluate their offerings, capabilities, and weaknesses. Visit their sites or call anonymously to inquire about services and pricing. Search their websites and social media pages to gauge their marketing abilities. Look for gaps or shortfalls you can improve on.
For example, a scrap metal recycler may find competitors have small, cluttered facilities and poor logistics. An electronics recycler may see weak community outreach from rivals. Identifying deficiencies can reveal opportunities to gain an edge.
Research indirect competitors too – businesses that may lure away potential customers. For a plastic recycler, these could include waste-to-energy plants or landfills. Understanding all options for waste generators' materials provides useful intel.
Estimate the market share of major players, using available data like revenue, volumes handled, and regional coverage. This gives perspective on who leads the market and how much share is feasibly up for grabs.
Evaluate competitive online presence as well. Search engines, review sites, and social media all help customers form opinions, so review what customers see during online research. If competitors' web presences are outdated, lacking in engagement, or absent, you can seize the advantage.
Lastly, learn from inspirational companies outside your region. Look for recyclers with and gold-standard gold-standard customer service, s and gold-sta,ndard, or innovative practices that set them apart. Adapt elements that could give you a competitive edge in your local market.
Analyzing the competition from all angles provides tremendous insight into positioning your new recycling business for success amidst rivals. Use these findings to hone your niche, offerings, and marketing for maximum impact when you launch.
3. Costs to Start a Recycling Business
Starting a recycling company requires careful financial planning and cost analysis. The expenses involved can vary widely based on factors like location, scale, target materials, and more. Here is an overview of typical start-up and ongoing costs to expect:
Start-up Costs
Incorporation Fees – $500-$2,000 to form an LLC or corporation
Business Licensing – $50-$500 for state and local business licenses
Permits – $3,000-$10,000 for special recycling permits and approvals
Equipment – $50,000-$500,000+ for trucks, balers, crushers, shredders, forklifts, etc. Scale and materials affect costs greatly. Leasing can lower initial outlay.
Real Estate – $5,000-$750,000 to buy or rent facility space. Minimum 2 acres recommended for most recycling operations.
Site Improvements – $50,000-$250,000 for paving, fencing, truck scales, office space, stormwater management, etc.
Consultants – $2,000-$20,000 for legal, accounting, engineering, and compliance support.
Inventory – $10,000-$100,000 for spare parts, fuel, and other operational materials.
Working Capital – $25,000-$250,000 cushion for first 3-6 months of operating expenses.
Contingency – An additional 10-20% of total costs for unexpected overages.
Total startup costs can easily exceed $500,000 for a full-scale recycling business. Starting small and scaling gradually can reduce and initial capital needed.
Ongoing Costs
Labor – $200,000-$2 million annually for employees like equipment operators, drivers, sorters, and administrators. Major cost factor.
Insurance – $10,000-$100,000 annually for property, liability, commercial auto, workers comp. Varies by risk exposure.
Rent/Mortgage – $24,000-$500,000+ per year depending on facility size and location.
Equipment Maintenance – $50,000-$250,000 annually for repairs, fuel, and replacements to keep equipment operating efficiently.
Utilities – $10,000-$100,000+ per year including electricity, gas, water, telephone, internet.
Disposal Fees – Depending on the model, $50-$500+ per ton in landfill tipping fees for residual wastes.
Transportation – For collections models, $50,000-$500,000 annually for driver payroll, fuel, and truck maintenance.
Marketing – $15,000-$150,000 per year for advertising, online marketing, business development.
Other Overheads – ~$50,000 for office supplies, professional services, compliance costs, and unforeseen expenses.
While daunting, the sizable revenue potential in recycling makes the startup and operating costs involved surmountable for many entrepreneurs. Careful planning and advantage-seeking can help optimize costs and profitability.
4. Form a Legal Business Entity
When starting a recycling company, one of the first key legal decisions is choosing the right business structure. The four main options each have advantages and disadvantages to weigh.
Sole Proprietorship
This simplest structure has no formal registration requirements. The owner operates under their own name and personal liability.
Pros: Easy to form, few paperwork requirements, the owner retains full control, no corporate taxes.
Cons: Unlimited personal liability, limited access to financing, no perpetual business life.
Best for small recycling operations with minimal risk. Offers little protection if sued.
General Partnership
Two or more co-owners share management, profits/losses. Personally liable for each other's business actions.
Pros: Easy to establish, share startup costs, pooled management skills.
Cons: Equal responsibility for debts/lawsuits, divisions between partners, no perpetual life.
Limited Liability Company (LLC)
Members enjoy liability protection while retaining passthrough taxes like a partnership. Managed informally or with a corporate structure.
Pros: Limited liability for owners, separate legal entity, operational flexibility, passthrough taxation.
Cons: More paperwork than sole proprietorship, limited business life.
The liability shield makes an LLC ideal for recycling companies of most sizes.
Corporation
A separate legal entity offers complete limited liability for shareholders. Considerable legal formalities.
Pros: Strongest liability protection, unlimited business life, easier to raise investment capital.
Cons: Double taxation on corporate income and dividends, extensive recordkeeping, closely regulated.
The liability shield benefits larger recycling firms but increased regulations can deter small businesses.
5. Register Your Business For Taxes
One important task when starting a recycling company is obtaining an Employer Identification Number, or EIN, from the IRS. This unique identifier is essential for federal tax purposes.
An EIN acts like a social security number for your business. It identifies your company to the IRS and allows you to open business bank accounts, apply for licenses and permits, file taxes, and hire employees. An EIN is required if you have any employees, operate your recycling business as an LLC or corporation, or file any partnership tax returns.
Applying for an EIN is free and can be done online via the IRS website. The online application takes less than 30 minutes to complete. You'll need to provide basic information about your recycling business structure and ownership.
Once submitted, you'll receive your EIN immediately. This number should be included on all your recycling business' tax filings and other documents requiring IRS identification.
You'll also need to register with your state's taxation department for sales tax collection purposes. This involves filing additional paperwork and remitting sales tax revenue regularly. State business registration can be completed on [your state's taxation website] after receiving your EIN.
Taking these essential steps early on ensures your new recycling venture complies with federal and state tax laws right from the start. The EIN also legitimizes your business and lays the groundwork for growth.
6. Setup Your Accounting
As a recycling entrepreneur, implementing solid accounting principles from day one is critical. Proper bookkeeping and financial management will help your business thrive and avoid costly IRS issues.
Accounting Software
Getting set up with small business accounting software like QuickBooks provides the foundation. The software seamlessly integrates with your business bank accounts and credit cards, automatically importing and categorizing transactions to streamline recordkeeping.
Hire an Accountant
Partnering with an accountant takes your financial management to the next level. A qualified accountant provides bookkeeping and records reconciliation monthly or quarterly to identify any discrepancies. This prevents small mistakes from becoming major problems.
Come tax season, your accountant will be familiar with your finances and can ensure accurate filing and maximal deductions for your recycling business. Expect to invest around $200-$500 monthly for these ongoing services.
Open a Business Bank Account
Maintaining completely separate finances for your recycling company is also key. Do not comele personal and business transactions, as this complicates taxes and makes an audit more likely. Open dedicated business checking/savings accounts to keep funds separate.
Apply for a Business Credit Card
Applying for a business credit card also builds your recycling company's financial identity. Issuers evaluate business creditworthiness based on time in business, income, and the owner's credit. Startup companies can get approved for $1,000-$10,000 in initial business credit.
7. Obtain Licenses and Permits
Before collecting or processing any recyclable materials, it is essential for recycling entrepreneurs to acquire all required federal, state, and local licenses and permits. Find federal requirements through the U.S. Small Business Administration. The SBA also has a local search tool for state requirements.
The specific permits needed vary based on your location and the scale and types of materials handled, but some examples include:
Solid Waste Facility Permit – State environmental agencies regulate waste management. You'll need a solid waste permit to operate any recycling facility including sorting, processing, baling, storage, or collections.
Hazardous Materials Permit – If handling any batteries, e-waste, or other materials classified as hazardous, additional EPA and state permits are required covering transport, storage, security protocols, and disposal of these items.
Air Quality Permit – Recycling operations produce dust, odors, and other air pollutants requiring air permits, especially for shredder, crusher, or melting activities. State environmental agencies review emissions controls and can impose restrictions or limitations through the permitting process.
Wastewater Discharge Permit – Water used in recycling processes becomes contaminated and must be properly treated before discharge. Permits set allowable discharge limits and monitoring requirements based on the types of pollutants.
Stormwater Permit – Outdoor recycling facilities of a certain size have to implement stormwater management plans and obtain NPDES discharge permits for rain-contacting operations. This helps prevent runoff pollution.
Occupational Health & Safety Permits – For activities like spray painting, abrasive blasting, or hazardous material handling, OSHA permits are required to demonstrate proper procedures and safety precautions for workers.
Transportation Licenses – For collection services, commercial driver's licenses, vehicle registrations, and state waste transporter permits must be secured for all drivers and trucks. DOT numbers may also be required.
Local Business Licenses – Cities and counties require business licenses for all recycling operations in their jurisdiction covering zoning approvals, taxes, and other regulations. Some may require special recycling facility licenses.
While daunting, covering all licensing and permitting bases ensures your recycling business complies fully with the myriad regulations on waste management and environmental practices.
8. Get Business Insurance
Given the hazards inherent in handling large volumes of scrap materials and operating heavy machinery, insurance is especially critical for recycling businesses. The right policies can prevent severe financial losses.
Without adequate coverage, a few hypothetical scenarios could cripple or destroy your recycling company:
A machine malfunction sparked a fire that caused $250,000 in equipment damage. Without property insurance, you would bear the full replacement cost.
An employee was injured by faulty baling equipment. Without liability insurance, their $500,000 lawsuit award could bankrupt your business.
A delivery truck crashed resulting in $100,000 in property damage to the other vehicle. Lacking commercial auto insurance means you must cover the payment yourself.
To mitigate risk, work with an insurance broker to secure policies tailored to your recycling operation before opening. Key coverages likely needed include:
General liability – Protects against third-party, bodily injury, property damage, and lawsuits
Commercial property – Covers damage to business property like equipment in case of events like fires or storms
Commercial auto – For company vehicles, covers collision, damage, and liability
Workers' compensation – Pays for employee injuries suffered on the job per state laws
Business interruption – Replaces income lost if operations are halted by covered incidents
The application process will require details on your location, facility, volumes handled, transportation practices, and materials recycled to assess risk levels. Quotes for annual premiums will reflect the underwriter's appraisal of the hazards involved. Higher deductibles can reduce premium costs.
9. Create an Office Space
Having a dedicated office space provides legitimacy and functionality for a recycling startup. An office allows you to meet with clients, store documents securely, manage payroll, and house your business address. Depending on needs and budget, various options exist:
Home Office
A home office works well initially, with minimal setup – simply designate a bedroom or basement area. This allows easy access to administrative work, storage, and meetings. However, having clients visit a residence may appear unprofessional. Lack of separation may also lead to distraction. Expect minimal investment, but limited capabilities.
Coworking Office
For recycling businesses wanting a professional presence without the cost of commercial space, a coworking space like WeWork offers a nice middle ground. Coworking spaces provide amenities like conference rooms, front desk staff, high-speed internet, break areas, and office equipment for monthly membership fees starting around $300.
Retail Office
Some recyclers operate a small retail office/drop-off center allowing local clients to conveniently submit materials for recycling while providing a space for staff to work. If you have a storefront location, utilize part of it for your office needs. However, retail spaces have higher rent and may lack adequate parking or amenities for employees.
Commercial Office
Leasing traditional commercial office space provides the most professional environment but requires considerable investment. Expect monthly rents of $1,000 plus utility costs and a multi-year lease. However, the space can be customized to your needs and convey stability to clients. This option works best for established recycling firms.
10. Source Your Equipment
A key step in launching any recycling operation is acquiring the necessary equipment for collecting, sorting, and processing materials. Savvy entrepreneurs have options when sourcing these assets:
Buy New
Buying brand-new equipment from manufacturers ensures full warranties and no worn components. However, prices are highest for shiny new machinery. Options include contacting manufacturers directly or working with an equipment dealer who can bundle offerings. Expect to pay premium prices but benefit from customization.
Buy Used
Purchasing used recycling equipment helps save money, with high-quality machines potentially available at half-off retail prices. Search industry classifieds, online auctions like Ritchie Bros., and local equipment dealers to find deals. Joining industry trade groups also provides access to members selling off assets.
Rent
An alternative to buying is renting equipment as needed. This prevents major upfront capital outlays. Rental rates vary widely – expect to pay 10% of the purchase price per month. Search equipment rental marketplaces like Rent It Today when the need arises.
Lease
Leasing provides the benefits of new equipment without a huge lump purchase. After a down payment, fixed monthly installments cover the equipment over a set term. Ownership transfers after the final payment. Expect to pay a few thousand per month depending on the assets leased.
11. Establish Your Brand Assets
Developing a strong brand identity helps recycling businesses make a memorable and professional impression on customers. Your brand conveys what your company stands for.
Getting a Business Phone Number
A dedicated business phone number lends legitimacy versus using a personal cell. Options like RingCentral provide toll-free and local numbers with professional call-handling features like greetings, extensions, and voicemails. Expect costs starting around $30/month.
Creating a Logo and Brand Assets
A logo uniquely ties your recycling brand's visual identity together. Consider an abstract mark, a letter mark, or one incorporating recycling symbols. Services like Looka help create logos tailored to your company for affordable rates.
Business Cards and Signage
Business cards enable quick sharing of contact details in person and at trade events. Yard signs, building signage, and vehicle decals boost visibility. Order economical, quality cards and signage from Vistaprint.
Purchasing a Domain Name
Your domain name is the URL website visitors type to find your recycling business online. Choose a name matching your brand and register it through Namecheap or similar providers. Aim for a .com address with keywords like "yourcityrecycling".
Building a Website
An online presence is a must through an informational website. Options include DIY builders like Wix or hiring a freelancer from Fiverr. Weigh time vs. cost.
Regardless, ensure your site presents capabilities, contact options, and useful content to engage visitors. This drives new business.
12. Join Associations and Groups
Joining local groups and associations provides invaluable connections when starting a recycling venture. Surrounding yourself with fellow industry experts leads to trade secrets and partnerships.
Local Associations
Most regions have recycling-focused trade organizations you can join, like the California Resource Recovery Association. These provide access to events, advocacy efforts, peer support, and insider knowledge that gives you a competitive edge.
Local Meetups
Attending local meetups and tradeshows puts you face-to-face with potential mentors and partners. Sites like Meetup list environmental and waste management events near you. Bring business cards and be ready to connect.
Facebook Groups
For real-time sharing and advice, Facebook groups like Business Owners, Entrepreneurs, and Start-Ups Networking and (RCO) Recycling business opportunities provide an engaged community of thousands of recycling pros.
13. How to Market a Recycling Business
Implementing ongoing marketing is essential for recycling businesses to continually attract new customers. A multifaceted approach combining digital and traditional strategies is ideal for growth.
Personal Networking
First and foremost, tap your network and existing customer base. Satisfied clients who spread word-of-mouth referrals and reviews are invaluable assets. Consider thanking loyal customers with a special offer if they refer new business.
Digital Marketing
For wider outreach, smart digital marketing should be a priority:
Run Google Ads campaigns with keywords like "recycling near me" to get found locally in searches
Create Facebook ads targeted by location and demographics likely needing recycling services
Start a YouTube channel with tutorials on topics like scrap metal preparation for educational marketing
Maintain a blog on your website with helpful recycling content driving organic search traffic
Claim Google Business Profile and Yelp pages to manage listings and customer reviews
Send email newsletters with company updates and special offers to engender loyalty
Traditional Marketing
More traditional tactics can supplement your digital activities:
Print full-color flyers and mailers to distribute in neighborhoods
Take out ads in local newspapers and community circulars
Sponsor community events related to sustainability to get brand exposure
Advertise on billboards along highly trafficked roads near your facility
Run ads on local radio stations aligned with your target customer demographics
Provide tours of your facility to local schools or civic groups to create connections
The most effective marketing incorporates digital avenues for expanded reach with targeted local advertising to attract customers in your area. All efforts should convey your capabilities, commitment to service, and the convenience you provide.
14. Focus on the Customer
Providing excellent customer service is crucial for recycling companies to retain clients and gain referrals. In this highly competitive industry, experience matters. Some ways to improve customer focus include:
Small touches that show you value customers have a huge impact.
Respond promptly to inquiries, provide reminders before pickup days, or send holiday cards to regular clients.
Offer flexible scheduling if a customer needs to reschedule a pickup. Go the extra mile to build goodwill.
Following up is also key. Call clients after a big project to ensure satisfaction. Seek feedback so you can continuously improve offerings.
Address any concerns immediately.
With great service, you become partners in your clients' recycling efforts rather than just a vendor.
Make it easy for satisfied customers to leave online reviews. Positive experiences shared publicly or privately with peers are your best marketing.
By providing supportive, responsive customer service – answering questions, solving problems, listening to needs – you demonstrate genuine commitment. Clients will stick with you for the long haul and promote you to others. This helps recycling businesses grow exponentially through referrals.