The pet care industry is booming, with an estimated market size of $95.7 billion in 2019 and growing. As more pet parents seek convenient and personalized care options for their furry friends while they're away, pet sitting is becoming an increasingly popular service.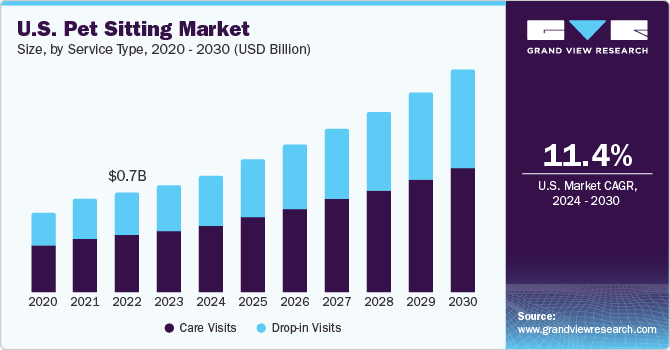 Whether you're an animal lover looking to turn your passion into a career or an entrepreneur exploring new business ideas, a pet sitting service allows you to make money caring for pets in their natural home environment.
This guide will walk you through how to start a pet sitting business. Topics include market research, competitive analysis, registering an EIN, obtaining business insurance, opening a business bank account, and more. Here's everything you need to know to start a pet sitting business.
1. Conduct Pet Sitting Market Research
Market research is integral if you want to own your own pet sitting business. There are two forms of market research for a successful pet sitting business, primary and secondary. Primary research is research you complete on your own, secondary research is conducted by a third party.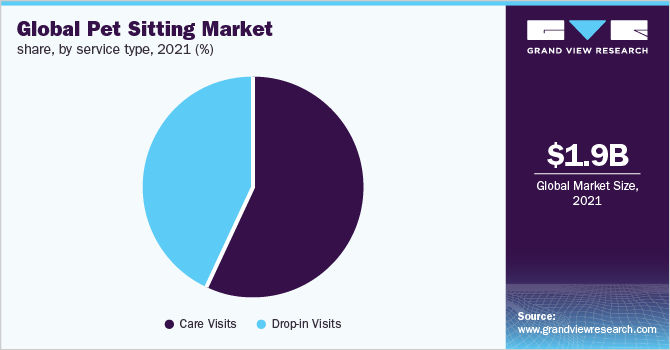 Some of the details you'll learn about pet sitting services and local pet stores in your research include:
One key driver is the rise in dual-income households and single pet owners who need someone to care for pets while they are away.
Higher incomes and the humanization of pets also allow more spending on premium services like pet sitters.
Urbanization also fuels demand as pet owners in apartments and condos lack space for dogs to roam.
Pet parents want the best care when away and see pet sitters as an upgrade from kennels.
Competitively, the pet sitting industry is highly fragmented. The 50 largest companies hold just 17.5% of the market share.
Low barriers to entry also promote new competition, with startup costs estimated at around $2,000 to $5,000. While national franchises exist, locally-owned pet sitters dominate.
Growth can be attributed to increased pet ownership, higher disposable incomes, and consumer preference for pet sitters over other options.
The outlook for pet sitting businesses remains positive.
With proper licensing, insurance, contracts, marketing, and customer service, pet sitters can capitalize on this rapidly growing industry. Building up a client base and reputation for quality care is critical. The scalability of this business model also allows sitters to gradually take on more clients.
2. Analyze the Competition
When launching a pet sitting venture, researching the competition is crucial to finding your niche and competitive edge. Competitive research offers a look into how other businesses are navigating the pet care and dog walking business.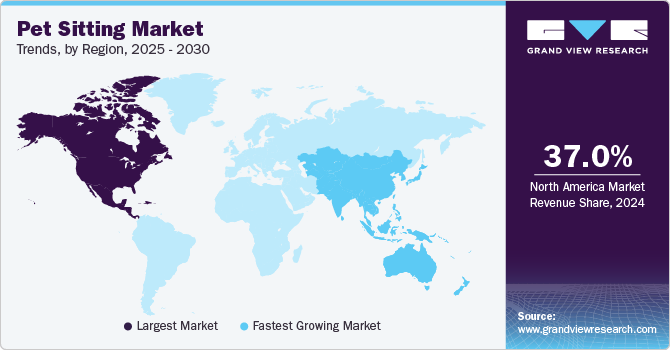 Some of the ways to investigate other pet sitting business owners include:
Identify direct competitors like other local pet sitters and dog walking services.
Drive around town and look for physical signage advertising pet services.
Get a sense of how many competitors exist, what services they offer, and their pricing models.
Evaluate their online presence by googling the business names and browsing their websites. Analyze details like services, qualifications, testimonials, and professionalism.
Visit social media pages to gauge their customer engagement and followers.
Research factors like their staff size, operating hours, areas served, and any specialties like medicating or training.
Look for potential gaps you could fill.
Contact businesses anonymously to evaluate customer service.
Gauge response times and professionalism. A lack of thorough communication could be an opportunity for you to excel.
Consider indirect competitors too like kennels, neighbors willing to pet sit, and dog walking apps like Wag. Evaluate their offerings and pricing to strategically position yourself in the market.
3. Costs to Start a Pet Sitting Business
Starting a pet sitting business comes with an array of costs to consider before getting up and running. While this is considered a relatively affordable business to launch with low barriers to entry, you still need to budget appropriately for expenses.
Start-Up Costs
Business licensing and permits – $50-$500 to register your business name and obtain necessary licenses and permits. Costs vary based on location.
Pet sitting training and certifications – $100-$500 for courses in pet first aid/CPR, medications, handling, and business operations. Varies based on the program.
Website – $50-$300 for hosting, themes, branding, and completing the setup of your website.
Logo Design – $200-$500 to hire a graphic designer for your logo and brand assets.
Business cards and marketing materials – $50-$200 for 500-1000 basic business cards to hand out locally.
Office supplies – $100-$300 for computer, printer, folders, contracts, scheduling software, etc.
Insurance – $400-$800 annually for general liability insurance to protect yourself from potential damages or lawsuits. Recommended but may not be required depending on location.
Bonding – $100-$200 for employee dishonesty coverage for protection against theft. Optional but recommended.
The total costs to start a pet sitting business can range from $1,000 to $3,000 on average. This covers your basic operational needs without significant overhead expenses. Your starting budget will vary based on your existing resources and expenses in your specific market.
Ongoing Costs
Marketing – $50-$150 per month for website hosting, social media advertising, flyers, business cards, and other promotional expenses.
Transportation – Gas, vehicle maintenance, ride shares. Approximately $200-$500 per month depending on the client location and radius you serve.
Supplies – Leashes, waste bags, cleaning products, roughly $50 per month.
Accounting software – $10-$50 per month for Quickbooks or another program to track finances.
Office expenses – Utilities, computer, and phone bills. Around $150 per month.
Insurance – General liability coverage renewal, $400-$800 annually.
Memberships – Pet sitter associations for access to resources. $100-$200 annually.
Other potential ongoing costs are bonding renewal ($100-$200 per year), staff or contractors if you expand, and continuing education. Budget approximately $1,000-$2,000 per month for regular pet-sitting operational expenses. Exact figures depend significantly on your client volume and business growth.
Keeping overhead low by operating from home is one effective way to keep your ongoing costs down as a new pet sitting business. As your clientele grows, you may choose to rent office space or hire employees which increases your monthly expenses.
4. Form a Legal Business Entity
When starting a pet sitting venture, one key legal decision is choosing your business structure. The entity you form determines taxation, liability protection, and operational processes. The four primary options each have advantages and drawbacks to weigh.
Sole Proprietorship
A sole proprietorship is the simplest and most common entity for pet sitting businesses starting. You operate under your name with no legal separation between you and the business.
Pros: Easy and inexpensive to establish. No formal business registration is required in most states. The owner retains full control and keeps all profits. Minimal paperwork and maintenance.
Cons: No liability protection – the owner is personally responsible for all business debts, lawsuits, and legal liabilities. Income is taxed at the owner's rate. Harder to raise investment capital. Lacking credibility with customers.
Partnership
A partnership involves two or more co-owners sharing management duties and profits/losses. A formal partnership agreement outlines rights and responsibilities.
Pros: Relatively easy to establish. Shared capital and skills between partners. Partners are motivated to succeed.
Cons: Unlimited personal liability for each partner. Lacks longevity if a partner leaves. Profits must be shared. Disagreements can occur. Requires substantial trust and communication.
Limited Liability Company (LLC)
An LLC provides personal liability protection for owners while allowing pass-through taxation. It mixes the benefits of partnerships and corporations.
Pros: Owners (called members) have limited liability. Less recordkeeping than a corporation. Profits pass through to members and avoid double taxation. Ownership is flexible and easily transferable. Establishing an LLC shows credibility and professionalism to pet-sitting clients.
Cons: More complex to establish and maintain than a sole proprietorship. Requires Articles of Organization and an Operating Agreement.
Corporation
A corporation is a legal entity owned by shareholders. It is more complex but offers the strongest liability protection.
Pros: Owners are only liable up to their investment amount. Ownership is easily transferable through selling shares. Raising investment capital can be easier. Credibility with lenders and clients.
Cons: Most expensive and paperwork-intensive to start and maintain. Require regular shareholder meetings, company minutes, annual reports, and formal record keeping. Subject to corporate taxes on profits and then shareholders also pay taxes on dividends.
5. Register Your Business For Taxes
Any pet-sittingpet-sitting business needs to obtain an Employer Identification Number (EIN) from the IRS, even sole proprietors. An EIN acts like a social security number to identify your business for tax and reporting purposes.
Unlike your SSN which is tied to you as an individual, an EIN is specifically for your business entity. It is a unique 9-digit number that you use when opening business bank accounts, applying for licenses, filing taxes, hiring employees, and more.
Getting an EIN is free and easy through the IRS website. The online application only takes minutes to complete. You'll need basic information about your business structure and ownership details.
To apply:
Go to the IRS EIN Assistant and select Apply Online
Choose view Additional Types, then select Sole Proprietor
Enter your personal information and details about your pet sitting business
Submit the application and your EIN will be provided immediately
Print and save the confirmation notice for your records. Use your EIN anytime business identification is required.
You'll also need to register with your state to obtain a tax ID for collecting and remitting sales tax. Fees range from $5-$50 depending on location. Handle both the federal EIN and state requirements upfront for smooth business operations.
6. Setup Your Accounting
Proper accounting is crucial for pet sitting entrepreneurs to track finances, remain IRS compliant, maximize write-offs, and ultimately scale the business smoothly. Investing in tools and services sets up vital organization and reporting systems.
Accounting Software
Begin by getting small business accounting software like QuickBooks. This automates processes like invoicing, expense tracking, payroll, bank reconciliations, and reporting. QuickBooks seamlessly integrates with business bank accounts and credit cards for easy data imports. You gain visibility into cash flow and profitability metrics to guide decisions.
Hire an Accountant
While the software does the heavy lifting, partnering with an accountant is advisable, especially during tax season. A qualified accountant provides services like:
Setting up Quickbooks and your chart of accounts
Providing templates for contracts and invoices
Training on bookkeeping best practices
Preparing and filing quarterly taxes
Optimizing write-offs and deductions unique to pet sitters
Annual financial statement preparation
Tax planning and strategy
Expect to invest around $200-$500 monthly if outsourcing your bookkeeping and $2,000-$5,000 for annual tax prep. This expert guidance prevents IRS issues and saves you time and stress.
Open a Business Bank Account
Make things easier by separating personal and business finances. Open a dedicated business checking account to use for all pet sitting income and expenses. Never come in funds or pay yourself from the same account.
Apply for Business Credit Cards
Apply for a small business credit card using your EIN. This is used exclusively for company expenditures. Business cards don't use your credit score but rather rely on your business history. Higher limits are attainable.
7. Obtain Licenses and Permits
Before caring for your first client's pet, it is crucial to ensure you have the proper licensing and permits in place. Find federal license requirements through the U.S. Small Business Administration. The SBA local search tool provides insight into state requirements.
Research municipal licenses needed within your geographic area. Common examples include:
Business license – Register your business name and address with the city/county. Fees are typically $50-$100 annually.
Pet sitter permit – Some areas require certification to provide pet care services. Fees range from $25-$250 depending on location.
Zoning permit – If operating out of a home office, verify residential areas allow home-based businesses.
Research state licenses:
Sales tax ID – Obtain a tax ID for collecting and paying sales tax on services.
Seller's permit – This may be required if selling retail products like pet toys/treats.
Service Contract Provider Registration – Some states require registering as a service provider.
You may also need:
Liability insurance
Bonding/licensing if transporting pets
Business license displaying on your vehicle
Thoroughly research and apply for licenses before promoting your services. Non-compliance can lead to hefty fines or being shut down. Renewals are typically annual or biannual.
8. Get Business Insurance
Obtaining adequate insurance is strongly advised when launching a pet sitting venture. Policies protect your company from substantial financial losses in the event of property damage, injuries, lawsuits, and other liabilities.
Without coverage, a single incident could destroy your business. Imagine these scenarios:
A pet escapes from your facility and gets hit by a car. The owner sues your company for $100,000 for the loss of their pet.
An elderly client slips on a wet floor in your office and breaks their hip. Their medical bills and lawsuits exceed $300,000.
A disgruntled employee gives medication incorrectly to a pet in your care. It requires emergency hospitalization costing $25,000.
These catastrophic scenarios could bankrupt an uninsured business. Transfer risk through insurance. Common policies include:
General liability – Covers third-party bodily injury and property damage claims.
Professional liability – Protects against claims of negligence, error, or omission resulting in pet injury or death.
Pet sitter bonding – Covers theft by employees.
Policies vary in coverage and limits. Expect to invest $500-$2,000 annually depending on your provider, location, limits, and deductibles.
Follow these steps to get insured:
Determine risks and ideal coverage amounts for your business based on service offerings and several pets cared for.
Research pet-sitting insurance providers.
Compare quotes between a few recommended, pet industry-specific insurers.
Select a policy and complete the application process.
Protect your business, clients, and personal assets. Insurance gives peace of mind if the unthinkable occurs.
9. Create an Office Space
While much of a pet sitter's work is conducted on-site at clients' homes, having a professional office space can still be beneficial at certain stages. An office provides a centralized hub for administrative tasks and client meetings.
Home Office
Converting a spare room into a home office is a budget-friendly option when starting. Home offices offer convenience, short commutes, and often no additional rental fees. The ability to deduct a portion of home office expenses like utilities and internet can also provide tax savings.
Coworking Space
Coworking spaces like WeWork provide an affordable, flexible office alternative. These shared workspaces offer desk rentals, meeting rooms, and amenities. Coworking allows interaction with other entrepreneurs but privacy when needed. Costs typically range from $200-$500 per month depending on location, size, and services included.
Commercial Office
For established pet sitters desiring a more professional atmosphere for their staff and clients, leasing dedicated office space is an option. While most expensive at $1,000-$1,500 monthly, commercial offices project success and allow room for company growth. They also separate work and personal life.
10. Source Your Equipment
Pet sitters need minimal equipment to get started. With some strategic sourcing, new entrepreneurs can acquire necessary supplies at affordable prices.
Buying New
For the latest models and warranty protections, purchase items like:
Leashes, waste bags, toys, treats – Pet stores like PetSmart and local pet shops
Marketing materials – Print shops
Scheduling/billing software – Direct from developers
Pet emergency/first aid kits – Online outlets like Chewy
Buying Used
Save costs by buying gently used. Check:
Craigslist – Individuals often sell pet-sitting equipment and office furniture
Facebook Marketplace – Join local pet-sitting groups to find deals
eBay – Broad selection of used office and pet care supplies
Renting
Avoid large upfront expenditures by renting certain equipment:
Car/van rentals for pet transport from traditional companies or apps like Turo
Scheduling/billing software every month rather than purchasing outright
Shared office equipment through a coworking space
Leasing
Leasing makes sense for expensive equipment if usage justifies the payments:
Commercial pet care facility – Lease appropriate real estate location
High-end veterinary monitoring technology – Lease to own through a financing company
Shop strategically by pairing new necessities with used and rented equipment. Buy durable items like scheduling software and marketing materials. Find deals on pet leashes, office furniture, and other occasional-use items secondhand. Rent or lease large ticket items requiring capital investment.
11. Establish Your Brand Assets
Building brand recognition is vital for pet-sitting companies to stand out in a crowded market. Investing in core brand assets creates consistency and professionalism.
Getting a Business Phone Number
Appear credible by securing a dedicated business phone number through a service like RingCentral. This central number can ring to your cell while allowing features like extensions, voicemail, and analytics.
Creating a Logo and Brand Assets
A logo instantly communicates your brand personality while coloring, fonts, and slogan usage in assets like letterhead build recognition. Services like Looka make polished logos affordable. Playful animal logos often suit pet sitters well.
Ensure brand consistency across all touchpoints including your website, emails, contracts, marketing materials, uniforms, and signage.
Creating Business Cards and Signage
Professionally designed business cards from Vistaprint get your contact information directly into pet owners' hands when networking, at dog parks, vet offices, and other scenarios.
Signage on your vehicle, office, and homes you visit reinforces branding.
Purchasing a Domain Name
Secure a domain that matches your business name and is easy to remember. Aim for a .com and make it short and catchy. Use domain tips from Namecheap.
Building a Website
Every business needs a website to showcase services, credentials, testimonials, contact options, and online booking. Build one yourself through user-friendly services like Wix or hire a freelancer on Fiverr for a more custom site.
Consistent branding boosts familiarity. Invest time upfront in polished, professional assets.
12. Join Associations and Groups
Tapping into local pet-sitting communities provides invaluable connections, referrals, and growth opportunities for your business. Make networking a priority by joining these groups.
Local Associations
Look for associations like the National Association of Professional Pet Sitters (NAPPS), Pet Sitters International (PSI), and local chapters in your city. Membership starts around $50-$100 annually. Benefits include access to resources, continuing education, conferences, mentorship programs, and connecting with fellow sitters.
For example, the SFSPCA Pet Sitters Guild offers meetings, seminars, job boards, and networking locally.
Local Meetups
Attending pet industry meetups helps you continuously learn and build your network. Join groups locally through sites like Meetup. Interact with fellow sitters, dog walkers, groomers, vets, and pet retailers.
Look for pet-focused networking events, charity fundraisers, trade shows, and conferences nearby or virtually. These provide marketing exposure too.
Facebook Groups
Tap into the power of collective advice by joining industry Facebook Groups like World Wide House Sitting and Pet Sitting Community and House & Pet Sitting USA. Groups offer tips on pricing, contracts, marketing, operations, and connecting with sitters globally.
Actively participate by asking questions, sharing experiences, and helping others. The wisdom gained is invaluable for growing your pet-sitting skills and business.
13. How to Market a Pet Sitting Business
Implementing an effective marketing strategy is imperative for pet sitters to attract new clients and grow their business. A multifaceted approach utilizing both digital and traditional techniques ensures maximum exposure.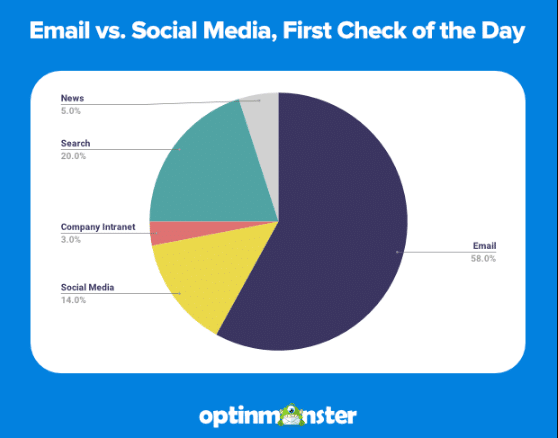 Personal Networking
Your network and satisfied customers providing referrals will be invaluable assets early on. Offer loyal clients incentives like discounts on future bookings if they recommend you to friends. Word-of-mouth is your best marketing.
Digital Marketing
Digital Marketing Ideas:
Google Ads – Target local pet parents searching for sitters and walking services
Facebook/Instagram ads – Highly visual ads great for showcasing your pet photography
Start a YouTube channel – Post pet care tips, facility tours, client testimonials
Blogging – Optimize articles for SEO terms like "pet sitting near me"
Nextdoor app – Offer discounts to neighborhood groups nearby
Google My Business listing – Optimize services, images, and branding
Reviews and testimonials – Encourage happy clients to review you on Google, Facebook, Yelp
Traditional Marketing
Traditional Marketing Tactics:
Direct mail postcards – Send promotional offers to households with pets
Flyers – Post at vet offices, pet stores, dog parks, community boards
Radio ads – Short local spot advertising your services
Vehicle signage – Have your logo, name, and phone number on your car
Charity partnerships – Sponsor local animal groups for exposure at their events
Pet-friendly events – Have a booth at adoption fairs, expos, and fundraisers
While digital marketing provides an excellent return on investment, certain traditional tactics like vehicle branding offer constant visibility as you travel locally. Consider your target audience and budget when allocating marketing spend.
Track the performance of each initiative and double down on what proves most effective. Consistency and experimentation lead to an optimal media mix to continually attract your ideal pet-sitting clients.
14. Focus on the Customer
Providing exceptional customer service is crucial for pet sitting success and growth. How you treat clients directly impacts your referrals, reviews, retention, and bottom line. Some ways to improve your own business through customer focus include:
Start by making the booking process seamless.
Be responsive to inquiries, provide detailed information, and make the experience personalized. First impressions matter.
When caring for pets, deliver on your promises.
Follow all instructions precisely, send photo updates, and properly administer medications. Pet parents want reliable care they can trust.
Listen attentively to all concerns and act with empathy.
Understand their pet is like family. Go the extra mile if issues arise to keep clients satisfied. Handling problems professionally earns respect.
After service, follow up to ensure satisfaction.
Ask for feedback on how you can improve. Providing an outstanding experience leads to referrals. Dissatisfied clients can hurt your reputation.
With pet sitting, you are entrusted with people's most valued family members. Building genuine relationships and exceeding expectations is key.
Deliver caring, individualized service. Be reliable and attentive. Pet parents will become raving fans, referring you to more clients. Customer service directly fuels your pet-sitting growth.