The global skincare market is constantly expanding. In 2021, the market hit $146.7 billion with a projection for a compound annual growth rate (CAGR) of 6.7% from 2022 to 2031. This means the market could reach $273.3 by 2031.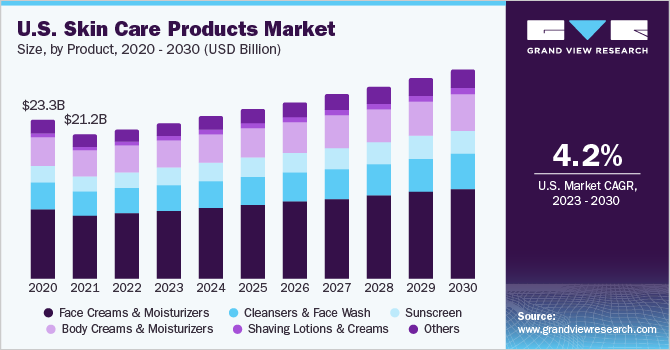 From cruelty-free and vegan formulations to products tailored for specific skin concerns, today's consumers want high-quality skincare products that deliver real results. By leveraging social media and influencer marketing, new skincare brands have the potential to disrupt an industry long dominated by a handful of established players.
This guide will discuss how to start a skincare line. Topics include market research for your business plan, sourcing equipment for your skincare brand, registering an EIN, and buying skincare industry business insurance. Here's everything you need to know to start your own skincare line.
1. Conduct Skincare Line Market Research
Market research is important to launching your skincare line, especially if you want to sell large quantities in your own line. To make your products shine you need to know more about your target market, popular products and services, beauty industry trends, and how to label skincare to meet branding needs. Market research helps your own skincare brand shine.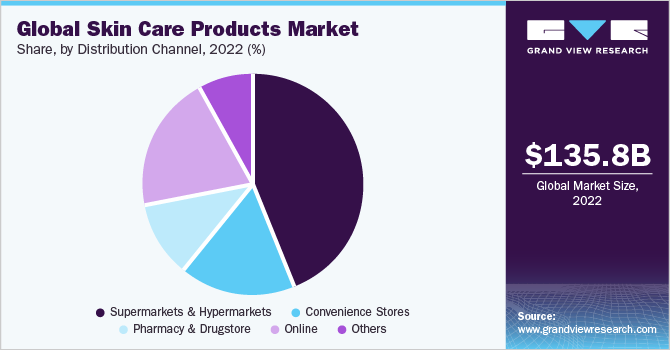 Some things you'll learn about the skin care business through market research include:
The global population aged 60 and over is growing faster than all younger groups.
This aging population is driving demand for anti-aging skincare products.
Skincare sales growth is being powered by Asia-Pacific, especially China.
With rising disposable incomes, consumers are trading up to premium, high-performing skincare.
The natural and organic segment is the fastest-growing skincare category.
Consumers want safe, eco-friendly products with simple, recognizable ingredients.
The men's skincare category also presents a major opportunity.
Brands are targeting men with products positioned around skin health versus vanity.
To capitalize on these growth areas, new skincare brands need differentiated, hero ingredients and targeted messaging that aligns with emerging consumer preferences.
Brands should have an omnichannel sales strategy encompassing DTC e-commerce, specialty retailers, salons/spas, and digital marketing. With the right positioning and products, new entrants can get a share in this growing, dynamic market.
2. Analyze the Competition
Understanding the competitive landscape is critical for any new skincare brand. Begin by identifying 2-3 established brands and several newer competitors in your target niche.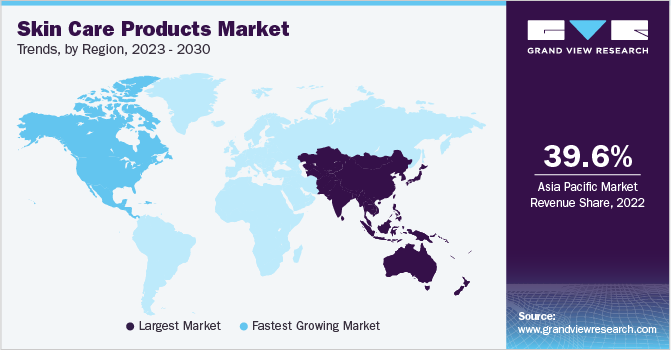 Some ways to learn more about your natural skincare competitors include:
For brick-and-mortar competitors, observe in-store merchandising, pricing, promotions, and sales staff knowledge.
Note product assortment, hero SKUs, private label offerings, and out of stocks.
Evaluating e-commerce competitors is also key. Use Alexa.com to analyze competitor website traffic – how much and where it's coming from.
Study product pages and lifestyle content that brings their brand story to life. Examine visual assets like videos and images that establish their desired brand image.
Sign up for email lists to get a sense of their promotional strategy. Note shipping costs, return policy, payment options, and other conversion-driving factors.
Use BuiltWith to see what technologies competitors are using for e-commerce, email marketing, and more.
Monitoring competitors' social media presence offers additional insight. Follow their accounts and evaluate the content and engagement levels.
Use free tools like RivalIQ to analyze their social media strategy. Study their influencer collaborations and UGC content approaches.
This thorough competitive analysis illuminates what competitors are doing well and where they're falling short. Identify any gaps or opportunities to better serve your target consumer. Use these findings to craft differentiated products, branding, and go-to-market strategies.
3. Costs to Start a Skincare Line Business
When starting a skincare line, initial costs will depend heavily on factors like manufacturing scale, channel strategy, and branding investments. That said, most entrepreneurs can expect around $50,000-$100,000.
Start-up Costs
Product Development – Formulating and stability testing 5-10 products could cost $15,000-$30,000 including lab fees and ingredient sourcing. Packaging design is around $2,500 per SKU.
Branding – Logo design ($500-2,000), brand guidelines ($2,000-$5,000), and web design/development ($3,000-$15,000) establish the brand identity.
Legal/Admin – Business entity formation ($500), trademarks ($300 per mark), and regulatory compliance efforts could cost $5,000-$10,000. Additional costs for EDI setup for retailers.
Inventory – Minimum order quantities vary, but plan for $10,000-$20,000 to order enough inventory for a test launch.
Launch Marketing – Digital marketing, sampling programs, and influencer seeding to build awareness could run $5,000-$15,000. PR support starts around $5,000/month.
Once launched, monthly fixed costs will include:
Facilities – Co-working memberships ($250-$500/month) or a small warehouse ($2,000-$4,000).
Staffing – 1-2 dedicated staff for order fulfillment, digital marketing, and operations ($4,000-$8,000/month).
Software/Technology – E-commerce platform, CRM, email service ($300-$500/month).
Insurance – General liability and product liability ($150+ per month).
Ongoing Costs
Product Manufacturing – Plan for 2-4 production runs per year ($5,000+ per run depending on volumes).
Shipping – Budget 15%-25% of revenue for payment processing, shipping, and materials.
Marketing – 10%-20%+ of revenue to reinvest in paid advertising, content creation, and promotions.
Supporting a small team fueled by an aggressive marketing strategy, skincare brands often need $250,000-$500,000 in annual revenue to break even. Careful financial planning and maintaining lean operations early on can help control startup costs.
4. Form a Legal Business Entity
When starting a skincare line, the business structure you choose impacts taxes, liability, and operations. Weigh these key factors when deciding:
Sole Proprietorship
Simple and inexpensive to establish. No formal business registration is required. However, the owner is personally liable for all debts and obligations. Income and losses are reported on the owner's tax return. While easy initially, a sole proprietorship offers no liability protection as the business scales.
Partnership
Two or more co-owners share control and profits. Still relatively easy and inexpensive to establish. Provides some liability protection and flexibility around management roles. However, partners are jointly liable for each other's actions. Partner disputes can disrupt operations. Profits are passed through to partners to report taxes individually. Generally better for smaller skincare brands.
Limited Liability Company (LLC)
LLCs limit owner liability and allow the passing of income/losses to owners' tax returns. More credibility with retailers versus sole proprietorships. LLCs have flexibility in management structure and ownership changes. Startup costs are low with articles of organization filing. Operational costs are higher with required record keeping and tax filings.
Corporation
Corporations limit liability for shareholders. They can raise investment capital by issuing stock. Separate tax entity from owners. High startup costs for legal filings. Extensive record-keeping keeping required. Double taxation on corporate income and shareholder dividends. The structured management and operations make corporations better suited for much larger enterprises versus starting.
5. Register Your Business For Taxes
An Employer Identification Number (EIN) is a unique 9-digit number that identifies your business for tax purposes. An EIN is required to open a business bank account, apply for business licenses, and file taxes for your skincare LLC.
You can easily apply for an EIN online at IRS.gov. The process takes less than 10 minutes and you receive your EIN immediately.
To apply:
Go to the IRS EIN Assistant and select "Apply Online Now".
Choose your entity type (likely LLC for a skincare business).
Enter your LLC information as prompted.
Identify the primary reason you need an EIN (bank account, business license, etc).
Provide the responsible party's information (owner, officer, etc).
Review all entries to ensure accuracy.
Write down the EIN and print the confirmation notice.
There is no fee to obtain an EIN. You must also register with your state to obtain sales tax permits, business licenses, and other requirements. Check your Secretary of State's website for state-level registration steps and costs.
6. Setup Your Accounting
Proper bookkeeping is crucial for skincare brands to track revenues and expenses, manage cash flow, and stay compliant with taxes. Some ways to improve financial management and market strategies while you sell your product include:
Accounting Software
Accounting software like QuickBooks can automate recording transactions from integrated business bank accounts and credit cards. QuickBooks seamlessly syncs income, sales, payments, and expenses. It generates financial statements, invoices, expense reporting, and other documentation. QuickBooks plans start around $25/month.
Hire an Accountant
Hiring an accountant takes stress off business owners for tasks like:
Bookkeeping – Recording transactions, reconciling accounts
Payroll – Processing payroll, paying employee taxes
Taxes – Filing quarterly estimated payments, annual tax returns
Advisory – Financial analysis, budgeting, profit optimization
Many accountants offer monthly services starting around $200/month. Come tax season, preparation fees range from $500-$5,000 depending on business complexity.
Open a Business Bank Account
Keeping business and personal finances completely separate is essential. Register your company's EIN, and open dedicated business bank accounts and credit cards solely for company use.
Apply for a Business Credit Card
Business credit cards are easier to qualify for than company loans early on. Limits are based on time in business and personal credit. Have documentation like an EIN ready when applying.
7. Obtain Licenses and Permits
Before selling any products, skincare brands must ensure they have secured the proper licenses and permits. Neglecting this crucial step can lead to hefty fines or even being forced to cease operations. Find federal license requirements through the U.S. Small Business Administration. The SBA also offers a local search tool.
City Business License: Most cities require all businesses operating within city limits to register for an annual business license. Fees are typically based on estimated gross revenue and are renewed yearly.
State Manufacturing License: Skincare products are classified as cosmetics, which require a state manufacturing license. This involves submitting details on formulations, cGMP compliance, and facility information. Renewals are annual.
FDA Cosmetic Facility Registration: All skincare manufacturers must register with the FDA. This helps the FDA schedule inspections. Registration is submitted electronically and must be renewed annually.
FDA Labeling & Warning Requirements: Cosmetic labels must follow Fair Packaging and Labeling Act guidelines on ingredient lists, net contents, name/address, etc. Any required warning statements must be prominent.
Certificate of Occupancy: For any commercial space, whether owned or leased, a certificate of occupancy must be obtained from the local building department before opening. This ensures compliance with zoning, safety, accessibility, and construction rules.
Specialty Licenses: Selling CBD skincare products may require a cannabis retail license. Organic certification is needed to make organic label claims.
Consult local economic development offices to identify all licenses needed for your specific products and sales models in your state and municipality. Building these into your business launch plan avoids headaches and risks down the road.
8. Get Business Insurance
Business insurance protects skincare companies from unexpected costs that could severely damage or bankrupt the business. Key risks include:
Product liability – A consumer injured by a product sues for damages.
Employee injury – The worker gets hurt on the job and files a claim.
Supply chain disruption – A key supplier goes out of business leading to production delays.
Natural disaster – Flood/storm damages inventory and equipment.
Theft – Laptops with customer data are stolen.
Policies like general liability, product liability, commercial property, and workers' comp cover these hazards.
To get insured:
Determine risks requiring coverage. Consult an attorney or insurance broker.
Get quotes from multiple providers like Next Insurance.
Review policy terms, exclusions, deductibles, and premiums.
Select a provider(s) and complete applications.
Pay premiums when policies are issued.
Having proper business insurance gives skincare companies financial protection allowing them to survive and rebuild if catastrophe strikes.
9. Create an Office Space
Having a dedicated office provides skincare brands space for essential functions like product development, inventory storage, order processing, and employee collaboration. The right office setup depends on budget, location needs, and business stage.
Home Office
A home office works for early startup stages. Dedicate space for an office/computer, product samples, and supplies. Lack of separation from home life can hamper productivity for some. Costs are minimal.
Coworking Office
Co-working spaces like WeWork provide affordable office rentals with flexible terms. They offer shared amenities like conference rooms, kitchens, and lounges starting around $300 per month. Great for meeting investors or freelancers. Promotes community.
Retail Office
Retail offices adjacent to a storefront allow customer interaction and space for inventory. Rent averages $20-$30 per square foot in a plaza. Onsite storage space can also be leased. Retail visibility builds brand awareness.
Commercial Office
Commercial office space offers dedicated facilities for multiple employees. Expect to pay $25-$100+ per square foot depending on location and amenities. Gives room for significant inventory and full-scale operations. Allows custom build-outs.
10. Source Your Equipment
Launching a skincare line requires specialty equipment and ingredient materials. Here are the top options to source what you need:
Buy New
Lab and production equipment like homogenizers, mills, mixers, and bottling/filling systems can be purchased new from companies like IKA, VisualPak, and Esco Pharma. Expect to invest $5,000-$50,000 depending on production scale.
Buy Used
Purchasing used equipment can significantly reduce startup costs. Check sites like eBay, Craigslist, and Facebook Marketplace for deals on mixers, scales, bottling lines, and more. Also, browse for partially used ingredient lots.
Rent
Some equipment companies offer rental options. This preserves capital for other expenses. For example, Silverson rents high-shear mixers for $150+/day. Coworking spaces may have shared lab access included.
Lease
Leasing spreads equipment costs over time. BrightLeaf Leasing offers 36-60 month leases for lab and manufacturing equipment. Inventory management software can also be leased. Purchase options available post-lease.
11. Establish Your Brand Assets
Creating a strong brand identity helps new skincare companies stand out in a crowded market. Thoughtful branding inspires trust in your products and builds loyalty.
Get a Business Phone Number
A dedicated business phone number lends legitimacy versus using a personal cell. Virtual phone services like RingCentral offer toll-free and local numbers, call routing, and voicemail, for $20-$60/month.
Design a Logo and Brand Assets
A logo encapsulates your brand. Consider recognizable icons or modern wordmarks. Services like Looka help create on-brand colors, fonts, and patterns.
Business Cards and Signage
Business cards are essential for networking, sales calls, and trade shows. Order economical cards from Vistaprint. Branded office signage builds credibility with visitors.
Buy a Domain Name
Domains like yourbrand.com build legitimacy. Aim for short, recognizable names evoking your product benefits. Namecheap offers affordable registration starting under $10/year.
Create a Website
Consumers expect brands to have a website. Use DIY builders like Wix or hire web developers on Fiverr. Prioritize about us, product, and contact pages. Add e-commerce later.
12. Join Associations and Groups
Joining relevant local organizations and online communities provides invaluable connections and insights for skincare entrepreneurs.
Local Associations
Industry trade associations like the Independent Beauty Association and Society of Cosmetic Chemists offer training, advocacy, conferencing, and networking. Local chapters hold regular events to meet other members.
Local Meetups
Attending beauty, wellness, and entrepreneur-focused meetups allows hands-on networking. Sites like Meetup help find groups related to skincare, cosmetics, natural products, women in business, and more. Trade shows also connect you with potential partners.
Facebook Groups
Facebook groups create connections between members anywhere. Top skincare groups include Grow Your Skincare Brand and Business and Skin Business Bootcamp (professional skincare training). Share tips, give product feedback, and discover ingredients.
13. How to Market a Skincare Line Business
Marketing is imperative for any new skincare brand to raise awareness and acquire customers. Leveraging the right strategies will amplify growth.
Personal Networking
Start with your network. Existing connections can become brand ambassadors if delighted with products. Incentivize referrals through discounts. Word-of-mouth is invaluable early on.
Digital Marketing
Digital marketing expands its reach online. Effective tactics include:
Google Ads – Pay for targeted search and display ads. Start with a $100/month budget.
Facebook/Instagram Ads – Create social media ads optimized for conversions. Allocate $200-$500 monthly.
Email Marketing – Collect emails to send promotions and build loyalty. Use Mailchimp or Constant Contact.
YouTube Channel – Share tutorial videos to engage viewers.
Blogging – Publish articles about skincare innovations, ingredients, and brand stories on your website. Optimized for SEO.
Traditional Marketing
Traditional approaches also connect with local audiences:
Printed Mailers – Send postcard promotions to target demographics. Expect 2%-5% response rate.
Billboards – Place outdoor ads on high-traffic roads. Costs around $750-$2,500 per month.
Radio Ads – 30-60-second commercials on local stations. Average around $100 for 30 plays.
Flyers – Distributed at local businesses, and events. PDF versions can be shared digitally.
Track metrics like impressions, clicks, and conversions to optimize your marketing mix over time. Referrals and digital tactics tend to provide the strongest ROI.
14. Focus on the Customer
Providing exceptional customer service is crucial for skincare brands to retain clients and drive referrals. How you support customers directly impacts your reputation and bottom line.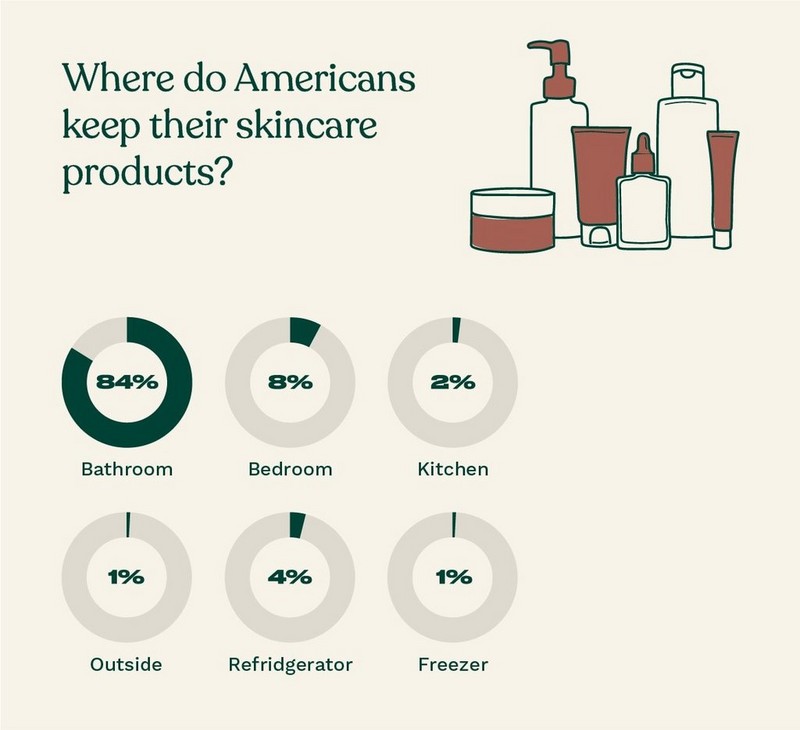 Some ways to improve focus within the skincare world include:
Respond promptly to questions and concerns across channels like email, chat, and social media. Being available builds trust. Send personalized responses – avoid canned templates.
Resolve problems satisfactorily. For example, if a customer receives an incorrect order, apologize and immediately ship the right products at no extra charge. Small gestures like including complimentary samples with re-shipments delight customers.
Follow up on issues to ensure they are fully fixed. Check back with the customer to confirm satisfaction. This shows you care about the outcome.
Empower staff to make situational judgment calls to help customers when appropriate. Having flexibility prevents losing sales.
Seeking customer feedback provides insights to improve. Send occasional surveys and monitor reviews. This proactive stance strengthens the customer experience over time.
Delivering top-notch service earns loyal brand advocates. Satisfied customers readily provide referrals and testimonials. Their authentic endorsements attract new patrons more than any advertisement.