The global lip scrub reached a value of $1.01 billion in 2021. With an estimated compound annual growth rate (CAGR) of 7.1% between 2021 and 2028, the market could reach $1.63 billion by 2028. Now is a good time to get involved in starting your own lip scrub business.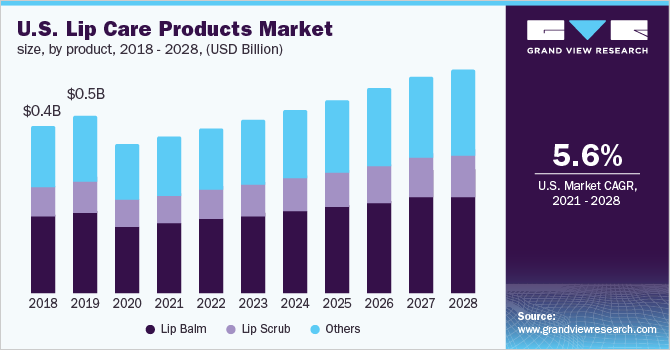 Quality artisanal lip scrubs can fetch premium prices, especially from consumers seeking natural, organic ingredients. Though the initial investment varies, starting a niche lip scrub business allows you to tap into the growth of this market while getting creative with fun flavors and packaging.
This guide will highlight how to start a lip scrub business. Topics include sourcing lip balm materials, accounting for a profitable lip scrub business, market research for lip gloss trends and target market knowledge, registering an EIN, and more. Here's everything you need to know for a successful lip scrub business.
1. Conduct Lip Scrub Market Research
Market research is essential to developing a solid lip scrub business plan. It offers insight into growing market trends, local market saturation, price points in the lip balm industry, and ways to attract customers while making lip balm.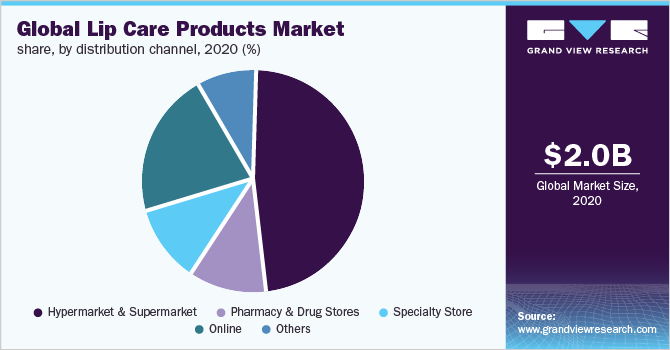 Some of the details you'll learn about your target audience and trends in lip products include:
In the U.S., the lip care market hit $680 million in 2021 and lip scrubs represented 9% market share.
As masks become commonplace, consumers seek solutions for chapped, flaky lips.
Natural lip scrubs that gently exfoliate are surging in popularity.
The artisanal/natural lip scrub niche presents a lucrative opportunity, given consumer interest in self-care and lip balms with essential oils.
Unique flavor/scent combinations also allow for compelling product differentiation.
While large brands of lip scrub businesses dominate shelf space, the handcrafted nature of small-batch lip scrubs allows for charging a premium price.
Profit margins can surpass 50% with the right packaging/marketing.
Shea butter lip scrubs also make great gifts and impulse buys.
Selling via online stores, specialty shops, salons/spas, and craft fairs can help establish a loyal customer base.
Initial investments include research & development, equipment, and packaging.
Expect $5,000-$10,000 to cover product testing, recipe refinement, inventory, branding assets, and website development.
Ongoing costs will be ingredients, packaging, labels, marketing, and sales commissions.
Overall, the upfront capital required is reasonable compared to the potential.
With a thoughtful business plan leveraging social media and influencer marketing, a bootstrapped lip scrub brand can attain profitability and scalable growth. The market's upward trajectory suggests now is the time to tap into consumers' growing desire for kissable, camera-ready lips.
2. Analyze the Competition
Understanding the competitive landscape is crucial when launching a new lip scrub brand. This involves examining established brands' products, pricing, packaging, ingredients, and more.
Some ways to learn more about other lip scrub businesses and natural lip care companies include:
Monitoring their social media activity also gives insight into their audience, brand voice, and partnerships.
Review their websites for ease of use, product range, branding, and SEO optimization.
Sign up for email lists to evaluate promotions and launches.
When assessing in-store competitors, purchase and sample products to compare ingredient quality, texture, scent, taste, and packaging.
Note pricing across sizes and flavors.
Observe merchandising in beauty aisles and at checkout displays.
Talk to store managers about reorder rates and customer feedback.
Visit competing lip scrub vendors at craft fairs and farmers' markets to determine their offerings, branding, and booth presentation.
By thoroughly evaluating competitors across these dimensions, you can identify potential advantages your lip scrub business could have. Perhaps you source higher-quality oils like jojoba or avocado oil. Gaining an intimate understanding of the competitive landscape allows you to carve out your niche in the flourishing lip scrub industry.
3. Costs to Start a Lip Scrub Business
Starting a new profitable business requires spending money to make money. Through business plans and strong marketing strategies, you'll discover where money should be spent to develop a viable product idea and tackle chapped lips. Here are some of the costs you'll encounter as you start a coconut oil lip scrub business.
Start-up Costs
Budget $2,000-$3,000 for sample sizes of oils, waxes, exfoliants, thickeners, preservatives, scents, flavors, and colorants.
Lab equipment like beakers, mixing bowls, and utensils will cost around $500-$800.
Allow $1,000-$2,000 for your first inventory order of jars, tubes, or tins plus labels and packaging.
Expect to pay $5-$15 per container based on quantity and design.
Quality ingredients like coconut, almond, and jojoba oils can range from $15-$30 per pound.
Your brand identity – logo, color palette, fonts – may cost $500-$2,000 if hiring a graphic designer.
Order business cards, stickers, banners – figure $300-$500.
A professional e-commerce website with hosting and security features generally ranges from $2,000-$5,000.
Photography for product images and lifestyle shots can run $500-$1,500 based on the number of products/scenes. I
investing $1,000-$2,000 in professional social media images and initial ad spending helps attract early followers and customers.
Minimal equipment like a commercial mixer, scale, sanitizer, and computer may amount to $1,000-$2,000 depending on new versus used.
Total start-up costs generally range from $10,000-$15,000. Give yourself at least 6 months' operating capital as sales ramp up.
Ongoing Costs
Ingredient/packaging replenishment, product testing, marketing, legal/accounting fees, and miscellaneous costs like shipping and transaction fees.
Budget several thousand dollars monthly for these variable operating expenses.
Liability insurance, licenses, and permits, website/software subscriptions, and rent if leasing a retail space. Expect a few thousand dollars yearly.
With lean operations and reinvesting revenue into growth, a bootstrap lip scrub business can potentially fund expansion from initial sales. Careful financial planning reduces risk and puts your business on the path to profitability.
4. Form a Legal Business Entity
When starting a lip scrub business, structuring your company as a legal entity affects taxes, liability, and operations. The four primary options each have advantages and drawbacks to weigh.
Sole Proprietorship
A sole proprietorship is the simplest and most common for small businesses. You own all assets and owe all debts. There's minimal paperwork and low start-up costs, but no legal separation between you and the business. You're personally liable for any lawsuits or claims. All profits pass through to your tax return. This simplicity can suit a bootstrapped lip scrub brand just starting.
Partnership
Forming a general partnership splits ownership between two or more people. You still get pass-through taxation and avoid double taxation of profits. However, each partner is fully liable for debts and lawsuits against the partnership. Disagreements can disrupt operations.
Limited Liability Company (LLC)
An LLC provides personal liability protection while allowing pass-through taxation. "Limited liability" means your assets are shielded if the business is sued. LLCs file articles of organization and an operating agreement outlining financial and management details. Start-up and paperwork costs are higher than a sole proprietorship but worthwhile.
Overall, an LLC offers the best of both worlds – liability protection and pass-through taxes. This makes it a great choice as a lip scrub business scales from a sole founder to multiple employees.
Corporation
A corporation offers the strongest liability shield but involves more complexity. You create shares of stock and can have different classes of shareholders. Corporate profits face double taxation – once at the corporate level and again as personal income. However, corporations can more easily attract investors and have continuity even if ownership changes.
5. Register Your Business For Taxes
An EIN, or Employer Identification Number, is a unique 9-digit number that identifies your business to the IRS and state tax authorities. It functions like a social security number for your business.
If you're forming an LLC or corporation for your lip scrub company, you need to get an EIN. Even sole proprietors should obtain one if they plan to hire employees or create retirement plans in the future. An EIN is required to open business bank accounts, apply for licenses and permits, file taxes, and complete other official registrations.
The easiest way to get an EIN is through the quick online application on IRS.gov. You can obtain it immediately and free of charge.
On the application, you'll need to provide your name, address, social security number, and business information. They'll ask if you're forming a new entity or acquiring an existing one. Select individual, partnership, corporation, etc. to match your chosen structure. It takes only 5-10 minutes to complete.
At the end, you'll receive a confirmation page with your new EIN. Print this for your records. You can also view and print your EIN paperwork immediately in your IRS account.
In addition to your federal EIN, contact your state revenue office to register for sales tax collection. This allows charging and submitting sales tax on lip scrub purchases in that state. Forms are often available on the Department of Revenue website.
Getting an EIN and sales permit establishes your business tax compliance from day one. With these key registrations complete, you can operate your lip scrub LLC legally and above board.
6. Setup Your Accounting
Proper accounting is crucial for any small business, including a budding lip scrub company. Creating an LLC or corporation legally separates your business from your finances. Your accounting should reflect that as well.
Accounting Software
Start by opening a dedicated business bank account. This keeps income and expenses separate for easier tracking. Choose an account with robust online banking and integration capabilities. Software like QuickBooks can sync seamlessly with your bank and credit cards, pulling transactions automatically into income/expense reports.
Hire an Accountant
While QuickBooks handles much of the day-to-day bookkeeping, working with an accountant provides expert guidance. They can advise on everything from registering your business to year-end taxes. Expect to pay $200-$500 monthly for services like reconciling accounts, producing financial statements, and tracking deductions.
Apply for a Business Bank Account and Credit Card
Get a business credit card solely for lip scrub purchases, and business purchases. Use it to buy ingredients, packaging, marketing expenses, etc. Business cards don't use your credit, so limits are lower initially but build as you establish your business history.
You should also open a business bank account to keep finances separate. This allows you to maintain transparency in business spending and accounts for greater organization and accountability.
7. Obtain Licenses and Permits
Before selling your handmade lip scrubs, it's crucial to ensure you have the proper licenses and permits. Find federal license information from the U.S. Small Business Administration. The SBA also offers a local search tool for state requirements.
Business License – Most cities and counties require a general business license to operate. Fees are usually under $100 annually. This registration provides you local permission to run your lip scrub business from a commercial or home kitchen.
Seller's Permit – A seller's permit, or sales tax ID, allows you to collect sales tax on purchases. You submit these taxes to the state. Seller's permits are free but mandatory if making retail sales.
Food Handlers Certificate – If preparing food products, food handlers permits ensure you follow sanitation and prep guidelines. Taking an approved 1-2 hour safety course earns your certificate. Fees range from $10-$50.
Cottage Food Operation Permit – In many states, low-risk food businesses can be "cottage food operations" running from home. This requires a permit but exempts you from commercial kitchens. Lip scrubs may qualify if they contain no fresh produce or meat. Permits cost $25-$150.
Cosmetic Registration – Making cosmetics like lip scrubs requires registering with the FDA. This ensures your products meet label requirements. Registration is free but may require product testing.
Organic Certification – Call your scrubs "organic" only if certified by the USDA National Organic Program. Fees vary based on the inspection and process agents required.
Trade Name Registration – Protect your business name by registering it with the county or state. This prevents others from using it. Expect under a $100 one-time cost.
Doing your due diligence to get appropriate licenses and permits before selling gives your lip scrub business a strong legal footing. Consult local agencies to determine exactly which registrations you need. Stay compliant, and you can avoid headaches as your customer base grows.
8. Get Business Insurance
Carrying proper business insurance protects your company's finances and assets if the unexpected occurs. Without coverage, a single incident could destroy your hard work overnight.
Imagine a fire destroys your commercial kitchen and inventory. Or a customer has an allergic reaction and sues your lip scrub business. Or you slip and injure yourself while mixing a batch, unable to work. These nightmare scenarios can happen. But with insurance, the costs don't come out of your pocket.
Types of policies to consider include general liability, product liability, commercial property, equipment coverage, and business owners' policies. General liability insures against bodily injury, property damage, slander, and legal fees if customers claim your product harmed them. Product liability further protects you if a flaw in your lip scrub's design or manufacturing causes damage.
Commercial property insurance replaces stolen or damaged business assets and equipment. Business owner's policies bundle property, liability, and more for convenience.
Work with an insurance broker to assess risks unique to your business and get quotes for tailored coverage. Provide details on your lip scrub kitchen, operations, employees, etc. Expect to pay $500-$2,000+ annually depending on your policy limits and deductibles.
The application process may require:
Business documents like licenses, EIN, permits
Product info like ingredients, manufacturing process
Proposed policy types and desired limits
Years in business, revenue, locations, staff size
Claims history and existing insurance
Though not legally mandatory, insurance gives peace of mind knowing your lip scrub business has a financial safety net. Don't wait until it's too late – get insured early on.
9. Create an Office Space
Having a dedicated workspace helps establish your lip scrub business, even if operating from a home kitchen. An office provides a place for administrative tasks, meetings, and product storage. The ideal solution depends on your budget and needs.
Home Office
A spare bedroom or basement can be transformed into a simple home office for minimal cost. This works well in the early stages when business is conducted online or by phone. Upgrade with a desk, computer, filing cabinet, and lip scrub inventory storage.
Coworking Office
As your company grows, consider a shared coworking space like WeWork. Coworking offices provide amenities like meeting rooms, WiFi, printing, kitchens, and community events. They offer the flexibility to scale up or down as needed. Average monthly costs range from $200-$500 depending on location.
Retail Office
If you operate a storefront selling lip scrubs, using the retail space as your office maximizes efficiency. Invest in furnishings like display cases, accent lighting, a checkout counter, and stockroom shelving. This also provides a shop atmosphere for customers. Leasing retail space may run $1,000-$5,000 monthly.
Commercial Office
For larger established companies, leasing office space in a commercial building brings workplace independence. With conference rooms for meetings, dedicated phone lines, full-service kitchens, and parking, these provide room to expand. Expect prices from $1,000-$2,000 monthly per office.
10. Source Your Equipment
Launching a lip scrub business requires some key equipment for mixing, packaging, and storing your product. Depending on your budget and scale, you can buy new or used, rent, or lease commercial equipment.
Buy New
Buying new provides warranty-backed items in optimal condition. Beakers, mixing bowls, utensils, and small kitchen appliances help produce batches. Buy packaging like tubes, tins, and jars plus labels. Shelving or racks store ingredients and finished products. Expect $500-$1,500+ for quality new equipment. Shop restaurant and catering supply stores or sites like WebstaurantStore and KaTom.
Buy Used
Buying used saves money for bootstrapped entrepreneurs. Check restaurant auctions and classifieds like Craigslist and Facebook Marketplace for mixers, scales, sanitizers, and more. Vintage shops or flea markets can have unique containers for packaging. Expect to pay 25-75% less than new.
Renting
Renting makes sense for large equipment you rarely use. A commercial stand mixer for mass production or a filling machine for packaging may cost $100-$300 per day. Rent specialized items only when needed.
Leasing
Leasing acquires equipment via monthly payments rather than a lump purchase sum. This preserves capital for other expenses. Expect to sign a 12-36 month lease. Watch for fees like maintenance and insurance.
11. Establish Your Brand Assets
Crafting a strong brand identity is crucial for standing out in the lip care market. Your logo, website, packaging, and marketing materials should all coordinate to reinforce your brand image.
Get a Business Phone Number
Get a unique business phone number to list all materials using a service like RingCentral. This gives a professional impression from first contact.
Design a Logo
A logo encapsulates your brand visually. Consider an illustrative, typographic, or abstract design. Services like Looka provide affordable options. Your logo on lip scrub labels, business cards, website, and ads boosts recognition.
Print Business Cards
Quality business cards from Vistaprint make exchanging info simple. Bring cards to trade shows, local shops, and networking events. Carry them to hand out if someone compliments your lip scrub!
Buy a Domain Name
Buy your domain name from a registrar like Namecheap. Choose your brand name or a key phrase like "lusciouslips.com." Make it short, simple, and memorable.
Design a Website
Building a website establishes your online presence. Services like Wix offer user-friendly site builders. Or you can hire a web designer on Fiverr for custom coding. Showcase your lip scrubs, share your story, and sell directly.
12. Join Associations and Groups
Joining relevant local organizations and online communities provides invaluable connections when starting a niche business like artisanal lip scrubs.
Local Associations
Seek out associations like chamber of commerce chapters, small business alliances, cosmetics guilds, and women in business groups. For example, the Indie Beauty Network offers education and networking events for upstart beauty brands. Attend meetings to gain insider tips, find mentors, and collaborate with fellow entrepreneurs.
Local Meetups
Regularly attending meetups and trade shows also expands your network. Use sites like Meetup to find local small business mixers and craft fairs. Interact with potential customers and connect with fellow makers and influencers. Exchanging insights with peers leads to growth opportunities.
Facebook Groups
Active Facebook groups provide support and advice at any hour. Post questions and participate in discussions in communities like Lip Gloss Business and Cosmetic Industry Professionals. Learn from experienced members and find collaborators.
13. How to Market a Lip Scrub Business
Marketing is crucial for raising awareness of your lip scrub brand and attracting new customers. With the right strategies, you can build a loyal customer base and a profitable company.
Personal Networking
Start with your network – friends, family, colleagues, and existing customers. Satisfied buyers who rave about your products in their circles become powerful brand advocates. Entice referrals by offering rewards like discounts for sending new customers your way.
Leverage digital marketing to reach target demographics interested in lip care and natural beauty products.
Digital Marketing
Run Google and Facebook ads promoting your e-commerce site and highlighting your unique natural scrubs. Target by interests like DIY, handmade, lip care, etc.
Start a YouTube channel with lip scrub tutorials and product reviews. Link to your online shop in each video description.
Maintain an Instagram feed showcasing your products. Use relevant hashtags like #lipscrub and #selfcare to expand your reach.
Send promotional emails to subscribers announcing new lip scrub flavors or sales. Offer signup forms on-site and social.
Guest posts articles on natural beauty blogs about using lip scrubs for softer lips. Link back to your site.
Traditional Marketing
Design eye-catching labels, bottles, and packaging. Create visual appeal on store shelves or craft fair displays.
Network at local farmer's markets and craft fairs. Offer samples and personalized service.
Partner with spas/salons to carry your scrubs or offer add-on treatments. Provide professional samples.
Distribute flyers and brochures at cosmetic shops, boutiques, yoga studios, and natural grocers.
Run local radio ads during drive time. Highlight your founding story and quality natural ingredients.
With persistence in finding the right marketing mix, your lip scrubs can go from locally loved to globally popular.
14. Focus on the Customer
Providing exceptional customer service is crucial for any consumer brand, especially in the digital age when reviews and referrals make or break businesses. Your lip scrub customers will expect and deserve a stellar experience. Some ways to focus on your customers and show them your brand values include:
Respond to all inquiries within 24 hours, whether from email, social media, or your contact form.
Offer detailed answers to product questions pre-purchase.
After purchase, follow up to ensure satisfaction and address any issues immediately.
Include handwritten thank-you notes in each order.
Surprise repeat customers with free samples of new scrubs. Seek feedback on their favorites and suggestions.
Empower customers to contact you – list phone, email, and social channels on your website and packaging. Make it easy to get support.
Offer perks like discounts for participating in feedback surveys.
By providing personalized, responsive service and exceeding expectations at every step, your customers become loyal brand advocates. Satisfied buyers will enthusiastically share on social media and refer family and friends.