The snow removal industry has the potential to reach $109.69 billion by 2029. With a projected compound annual growth rate (CAGR) of 5.8% between 2023 and 2029, now is an excellent time to get involved.
The demand for snow removal is driven by both residential and commercial customers seeking help clearing driveways, sidewalks, parking lots, and access routes after snowstorms. For entrepreneurially-minded individuals, starting a snow removal company offers an opportunity to capitalize on this need by providing an essential service.
This guide will explain how to start a snow removal business. Topics include market research, opening a business bank account, registering an EIN, marketing, obtaining business insurance, and more. Here's everything you need to know to start a successful snow removal business.
1. Conduct Snow Removal Market Research
Market research is an important step in building a snow-plowing business. It offers insight into your target audience, the local market saturation, trends in snow-plowing services, and other important elements of the snow-plowing industry.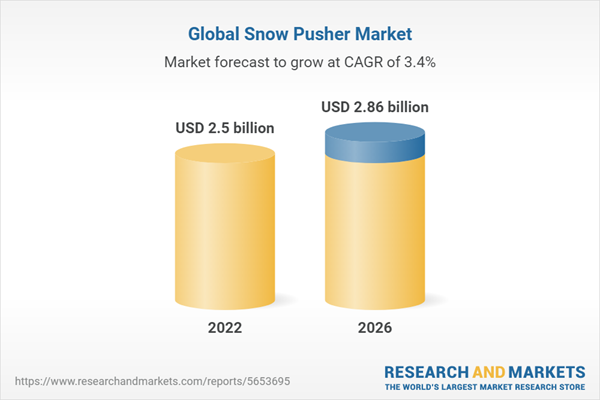 Some details you may learn through market research as a successful snow plow business include:
The majority of industry revenue comes from non-residential customers such as commercial properties, municipalities, schools, hospitals, and retail establishments.
Commercial snow removal is a $5-6 billion dollar industry segment ripe for new entrants.
Regionally, the Midwestern and Northeastern United States see the highest demand given their colder climates and above-average snowfall.
Metro areas like Chicago, Boston, Minneapolis, Cleveland, and Buffalo are particularly lucrative for snow removal companies.
Within local markets, housing data can determine the available customer base.
Areas with a high proportion of single-family homes are ideal, as most residential snow removal work comes from homeowners needing driveway and walkway clearing.
The residential snow removal customer base also skews toward dual-income households and seniors.
Busy professionals and older adults are prime customers, willing to pay for snow clearing services they cannot handle themselves.
Healthcare centers, schools and universities, government facilities, hotels, retail chains, and grocery stores also require prompt, thorough snow clearing for safety and accessibility.
Having a few anchor commercial clients can provide a steady winter income stream.
The snow removal industry has low barriers to entry for those with some landscaping experience and the right equipment.
Many operators begin servicing residential driveways as solo entrepreneurs before expanding into commercial work requiring additional labor and equipment.
Competition is moderate, with a mix of large regional companies and local independents. Building a customer base relies on reputation, reliability, and fair pricing.
Offering snow removal, de-icing, and haul-away services provides multiple revenue streams. Adapting equipment like plows for trucks, tractors, ATVs, and UTVs adds versatility.
In summary, the sizable and steady snow removal industry presents an attractive business opportunity for entrepreneurs. The essential nature of snow-clearing services guarantees winter work, with room to scale and grow within both the residential and commercial market segments.
2. Analyze the Competition
When launching a snow removal company, a key step is researching your local competition. This competitive analysis should look at established snow removal providers in your geographic area and examine their service offerings, prices, equipment, staffing, and online presence.
Some ways to scout out the competitors to your snow removal company include:
Look for the number of businesses listed under "snow removal" and note large regional companies versus independent operators.
Visit the websites and social media pages of top local competitors.
Review the list of services, the types of clients they target, their fleet of vehicles/equipment, and pricing.
Compare your planned offerings and costs to see where you can compete on value.
Drive by competitor lots and take note of their location, facility size, vehicles, and volume during the snow season.
Larger companies will have more trucks, plows, and equipment while smaller ones may have a pickup and single plow.
Search online reviews and rating sites like Angie's List to see feedback on competitors' pricing, responsiveness, work quality, professionalism, and reliability.
Look for pain points and weaknesses you can improve upon.
Doing a thorough competitive analysis illuminates key competitors, establishes realistic pricing, helps refine your service offerings, and identifies areas where you can gain an edge in the local snow removal market.
3. Costs to Start a Snow Removal Business
Starting a snow removal company requires an initial investment in key equipment to handle residential driveways and commercial lots.
Start-Up Costs
Plan for start-up costs between $10,000 to $50,000 depending on your service area and clientele.
For a basic residential operation, you may only need one used pickup truck ($5,000-$15,000) and a 7'6" straight plow ($3,000-$5,000).
Those targeting commercial accounts will need multiple trucks ($40,000+ each) and 10-12' V-plows better suited for parking lots ($5,000-$8,000 each).
Other vital equipment includes gas- or diesel-powered snow blowers ($600-$2,000 each) to handle sidewalks, walkways, and smaller areas.
At least 2-3 high-quality shovels and de-icing tools like ice scrapers, salt/sand spreaders, and liquid deicer sprayers ($50-$300 each) will also be needed.
Factoring in equipment delivery or pick-up costs, expect an initial $10,000-$15,000 investment for a 1-truck residential operation.
Administrative start-up costs will be $1,000-$2,000.
Registering your business name and establishing the appropriate corporate structure (LLC, S-Corp, etc) will cost $500-$1,000.
Basic liability insurance for property damage and accidents will be $1,000/year minimum. A lawyer can guide around $500.
Operating costs from an office/garage will depend on whether you rent ($1,000-$1,500/month) or already own suitable space. Utilities like electricity, gas, and high-speed internet average $200/month.
You may need a dependable business truck or SUV if not using your plow vehicles for sales calls and transportation ($15,000-$25,000).
Office equipment like computers, phones, printers, and basic furniture will be around $3,000. An accountant can set up bookkeeping and tax prep services for approximately $500 initially.
If hiring employees right away, prime snow removal staff earn $15-$25/hour.
Quality supervisors or foremen should get $25-$35/hour.
Background checks and any required training will cost around $500 per new hire.
In total, plan for $35,000-$75,000 in start-up costs when launching a properly equipped snow removal operation at minimum capacity.
Ongoing Costs
Fixed monthly costs will include truck/plow payments ($300-$1,000 each), and office/garage rent ($1,000-$1,500).
Phone and internet ($150), electricity ($100), gas for sales, and admin vehicles ($200).
Variable annual costs are insurance premiums ($2,500), and equipment maintenance like plow blades or tire replacement ($2,000).
Marketing costs for digital ads and printed materials ($2,000 initially, less as you build your reputation).
Legal and professional fees ($500+)
Vehicle licensing and registration fees ($50 per truck).
Employee training/continuing education ($500).
During peak winter months, fuel is a major variable cost, averaging $800 per truck per month.
De-icing salt and liquid spray materials can cost $2,000 per storm event.
Labor will be $15,000-$40,000+ monthly for hourly staff, increasing with overnight and holiday pay.
For smaller 1-2 truck operations, expect total monthly expenses of $5,000-$8,000 outside winter months, increasing to $15,000-$25,000+ during snow season.
Larger companies with 5-10 trucks can see $10,000-$15,000 in base operating costs, growing to $50,000-$100,000 in winter with storm-related expenses.
Carefully tracking all start-up and ongoing costs is crucial when budgeting for and running a profitable snow removal business. Adjust expenditures as needed to make your company sustainable year-round.
4. Form a Legal Business Entity
When establishing a snow removal company, the legal structure you choose determines taxation, liability protection, and ease of formation. The four main options each have advantages and drawbacks to weigh.
Sole Proprietorship
A sole proprietorship is the simplest structure – you operate the business as an individual. There's little paperwork, with pass-through taxation reported on your return. However, you have unlimited personal liability for debts and legal claims. This substantial risk makes a sole proprietorship ill-advised for the frequent slip-and-fall injuries inherent to snow removal work.
Partnership
Forming a general partnership splits ownership between two or more people. You still get pass-through taxation without a separate business return. The glaring downside is that each partner assumes full, joint liability for the actions of the other partners. One partner's negligence on a job could leave the other partners wholly financially liable.
Corporation
Establishing a corporation provides limited liability protection, but forces snow removal earnings into a double taxation structure. The corporation files a return and pays taxes, then shareholders pay taxes again on dividends. Added paperwork and formalities also come with incorporating.
Limited Liability Company (LLC)
For most snow removal operations, forming a limited liability company (LLC) offers the best of all worlds. As the IRS details, an LLC shields personal assets from business liabilities and debt. It allows pass-through taxation without double taxation.
5. Register Your Business For Taxes
One key task when forming your snow removal LLC is obtaining an Employer Identification Number (EIN) from the IRS. As the IRS details, an EIN uniquely identifies your business for tax and reporting purposes.
Unlike your SSN which is tied to your identity, an EIN is solely for your business tax obligations. It is required to open business bank accounts, apply for licenses/permits, and hire employees.
Thankfully obtaining an EIN is quick and free directly from the IRS website. Simply follow these steps:
Go to IRS.gov EIN Assistant
Select view Additional Types including View Additional Types including LLC
Choose a Limited Liability Company as your business structure
Select Sole Proprietorship (or Partnership if multiple members) as the LLC tax classification
Enter your LLC name and details as prompted
Provide your personal identifying information for verification
Receive your EIN immediately upon completion
The entire online application takes less than 10 minutes.
Make sure to print/record the EIN assignment confirmation for your records.
With your EIN in hand, contact your state revenue or taxation department to register for sales tax collection.
This allows you to properly collect and remit sales tax on taxable services and items.
Sales tax registration can usually be completed online after creating an account.
You will need to provide your EIN, business activity/services, and location. Fees are generally minimal.
Having an EIN and sales tax ID establishes your snow removal LLC as a legal and compliant business in the eyes of state and federal agencies. This helps attract commercial clients who require valid business documentation from their vendors. Take this important step as soon as possible when starting up.
6. Setup Your Accounting
As a seasonal service business dealing with variable revenue, strong accounting practices are essential for a profitable snow removal company. Tracking income and expenses accurately provides the financial visibility to scale strategically.
Begin by separating business finances completely from personal. Open a dedicated business checking account to keep all deposits, payments, and transactions organized. This simplifies documentation come tax time.
Utilize small business accounting software like QuickBooks to automate categorization and reconciliation. Syncing to your bank and credit accounts allows easy importing of revenue and expenses. Run payroll, send invoices, and generate financial reports in one integrated platform.
While software does the heavy lifting, partnering with an accountant provides expert guidance on taxes, deductions, and compliance. A qualified accountant costs around $200-$500 per month for core services like bookkeeping, payroll, and sales tax filings. This frees you to focus on customers and operations rather than ledgers.
Come tax season, your accountant handles completing and optimizing all business tax returns for a flat preparation fee, usually $500-$2,000. Having an experienced professional in your corner avoids errors and ensures maximum write-offs. If audited, your meticulous financial records prove full compliance.
Applying for a business credit card like American Express or Capital One also simplifies tracking expenses. Cards aimed at small business offer higher limits, rewards on common purchases like fuel and equipment, and consolidated monthly statements imported into your accounting software.
With the right foundations of dedicated business accounts, thorough bookkeeping, and expert guidance, your snow removal finances maintain order. This allows for smarter reinvesting of revenue and claiming of available tax deductions. Don't let accounting fall through the cracks when establishing your snow removal operations.
7. Obtain Licenses and Permits
Before operating any snow removal services, it is crucial to obtain all required federal, state, and local licenses and permits. Federal license requirements can be found through the U.S. Small Business Administration. The SBA also offers a local search tool for state requirements.
At the federal level, the EPA mandates an Air Quality Permit if purchasing certain diesel-powered equipment like plow trucks. This permit regulates emissions and engine maintenance. Failing to get it subjects violators to Environmental Protection Agency penalties.
At the state level, a sales tax permit allows you to legally collect and remit taxes on services. The state Department of Transportation or Motor Vehicles Department will require commercial registrations and plates for all business vehicles over 10,000 lbs like dump trucks. Comply with any state OSHA and workers' compensation board requirements as well.
Locally, there are licenses and permits tied to zoning laws and public works services. NOLO provides a directory to search for permits by location and business type. Expect needs like:
Local business license – $50-$100 annually, verifies proper zoning
Highway/road work permit – $250-$500 annually, required for plowing public streets
Noise variance – $100, allows snow removal during night hours
Parking exemption permit – $50 annually, allows plow truck street parking
Bonds for municipal snow removal contracts – Varies, guarantees your performance
Acquiring necessary licenses and permits before starting operations avoids opening your business to financial sanctions. Proactively contact federal, state, and local agencies to identify requirements.
Having proper licensing also builds credibility with commercial clients. They will ask to see your documentation as standard vendor screening. Being properly permitted helps land municipal snow removal contracts too.
The Admin staff or legal team at an established snow removal company can advise on likely requirements in your region. Consider the equipment, services, number of employees, and government bids you will pursue when seeking licenses.
8. Get Business Insurance
Given the physical nature of snow removal work, having proper business insurance is crucial protection from potentially company-ending lawsuits or claims. Without adequate coverage, a major accident, injury, or property damage incident could spell financial ruin.
Imagine you damage a client's expensive brick driveway while plowing. Or an elderly customer slips on an icy walkway you cleared. In both cases, you could face six-figure legal judgments without insurance to cover the costs.
Other coverage gaps like a plow truck theft or a worker injury without workers' comp could also put you out of business entirely.
To get insured, first determine your risks and necessary policies. Snow removal companies need:
General liability – Covers 3rd party bodily injury and property damage
Commercial auto – Protects business vehicles
Workers' comp – Mandatory for employee injuries
Inland marine – For equipment like plows and snow blowers
Next, get quotes from providers like Progressive and Travelers to compare rates. An independent agent can also shop policies on your behalf.
9. Create an Office Space
Having a professional office space lends credibility and provides convenience when meeting with clients or handling administrative tasks for your snow removal company. The right office setup can be an asset, while the wrong space ends up costing money with no benefit.
Home Office
A home office is the most affordable option at $100-$200 per month for a dedicated desk and supplies. It works if you have minimal client meetings or staff. However, customers may perceive a residential address as unestablished. It can also be distracting to balance household and snow removal duties in one space.
Coworking Office
Coworking spaces like WeWork offer convenient office rentals with desks, WiFi, and meeting rooms. Pricing starts around $300-$500 per month per person. While flexible and professional, the open layout lacks privacy for calls. The vibe tends more towards tech startups than trade businesses.
Retail Office
Retail office locations are rare for snow removal companies, as you won't get walk-in customers. Paying for an empty storefront all off-season would waste money. Retail offices only make sense for adding a sales counter at an existing equipment rental or landscaping business location.
Commercial Office
A small stand-alone commercial office space is likely the best fit. A 300-600 square foot office leases for approximately $1,000-$1,500 monthly. This provides room for 2-3 desks, filing, and meetings. Having dedicated space helps separate work and personal life. The office location can be near your preferred service region too.
10. Source Your Equipment
A snow removal company requires durable, specialized equipment to clear driveways, parking lots, and walkways efficiently. Fleet vehicles, plows, blowers, and other gear represent a major upfront investment. Whether buying new, used, renting, or leasing, choose options suited to your service area and budget.
Buy New
Purchasing new trucks, plows, and blowers from dealers provides the latest models with full warranties. Brands like SnowEx offer comprehensive equipment lines. Prices often start around $40,000 per plow truck and $5,000 per plow.
Buy Used
Buying used saves substantially on quality secondhand gear. Search platforms like Craigslist, Facebook Marketplace, eBay, and Letgo for deals on used plows, trucks, snow blowers, and other accessories in your region. Expect 50%-75% discounts compared to new ones. Thoroughly inspect condition and maintenance records.
Rentals
Short-term equipment rentals help handle overflow capacity during heavy storms. National companies like United Rentals and Sunbelt Rentals offer reasonable seasonal rates for plows, loaders, blowers, and deicer spreading equipment.
Leasing
Leasing plow trucks or other larger assets through dealers builds predictable ownership costs into your budget. You pay steady monthly payments on newer equipment with maintenance included. Leasing works well for scaling fleets as your customer base expands.
11. Establish Your Brand Assets
Developing a strong brand identity helps set your snow removal business apart and build recognition in the local market. A polished, professional image inspires trust in potential customers seeking your essential winter services.
Get a Business Phone Number
Start by purchasing a dedicated business phone number through a provider like RingCentral. Choose a local area code and a straightforward number like 555-SNOW to make it easy to remember. This gives customers an official contact point versus your cell.
Design a Logo
Next, create a logo that conveys your brand identity. For a snow removal company, incorporate winter imagery like snowflakes or a plow. Or take an abstract approach with cool tones of blue, white, and gray. Just make sure the logo looks crisp and polished. Services like Looka make professional logos easy and affordable to design.
Print Business Cards
Business cards are another must, handy for in-person sales meetings, networking, and administrative tasks. Cards from Vistaprint display your logo, phone number, website, and key contact details. Always carry a supply to exchange when meeting potential customers.
Buy a Domain Name
Also secure a domain name that matches your brand, like YourSnowRemoval.com. Pick a name that's short, easy to remember, and still available. Use domain sites like Namecheap to check availability and buy hosting.
Design a Website
Building a one-page website on that domain solidifies your online presence. Use a DIY builder like Wix for a basic site showcasing your services, photos, contact form, and booking. Or hire a freelancer from Fiverr for a more custom site with SEO optimization.
12. Join Associations and Groups
Joining local and online snow removal communities provides invaluable connections as you build your business. Networking with other operators generates referrals, advice, and best practices that boost your capabilities.
Local Associations
Seek out regional associations like the Snow & Ice Management Association to join. These groups offer training programs, advocacy, discounts, and the ability to meet other local snow pros.
Local Meetups
Using Meetup to find regional small business mixers and networking events leads to connections beyond just snow removal. Describe your services to landlords, property managers, contractors, and fellow operators.
Facebook Groups
In addition to in-person groups, Facebook communities like Snow Removal & Ice Control Contractors provide advice and feedback from thousands of international members. These pages are full of discussions on the best equipment, techniques, challenges, and more.
13. How to Market a Snow Removal Business
Implementing an effective marketing strategy is crucial for attracting new snow removal clients and expanding your customer base. With so many options available, focus on the channels offering the best return based on your target audience, service area, and budget.
Personal Networking
Tap into your existing network first. Satisfied customers who rave about your service to neighbors and friends are invaluable. Entice referrals by offering a 10% discount on future service for any new customer mentioned. Word of mouth builds trust and volume.
Digital Marketing
For digital marketing, consider:
Search ads on Google Ads targeting "snow removal" + your city
Facebook ads geofenced to homeowners within your service zip codes
Optimizing your website for local SEO keywords like "affordable snow removal"
Starting a YouTube channel with equipment demos, safety tips, and company intro
Blogging about seasonal preparation, winter care, and featured projects
Targeted emails to existing clients with service offerings as winter nears
Traditional Marketing
Traditional approaches like:
Direct mail postcards to households in your coverage area before winter
Flyers at local hardware stores, grocery stores, libraries, and community boards
Radio ads on local stations highlighting winter service readiness
Vehicle magnets and prominence on trucks for neighborhood visibility
Strategically placed billboards on major roads entering your region
Chamber of Commerce membership for additional networking
While digital marketing provides excellent tracking and metrics, don't neglect traditional channels, especially when starting. Physical mailers, flyers, and radio ads reinforce your brand alongside your website and online listings.
For the most effective snow removal marketing:
Leverage satisfied customers with incentives to refer others
Claim and optimize online listings on Google, Facebook, Yelp, etc.
Run multiple digital ad formats with compelling offers
Blanket your region with mailers and flyers before winter
Participate in local community groups and associations
With consistent, multi-channel promotion, you can continually expand awareness and gain new residential and commercial snow removal customers.
14. Focus on the Customer
Providing excellent customer service is crucial for snow removal companies to retain clients, earn referrals, and stand out from the competition. Some ways to increase customer focus as a snow plow business owner include:
Responding promptly to inquiries, providing accurate quotes, delivering on-time service, and resolving any issues quickly sets you apart.
Customers will remember how you made them feel and recommend you to others accordingly.
For example, answering a middle-of-the-night call about clearing fresh snow from a client's driveway so they can get to work in the morning builds tremendous goodwill.
They will tell co-workers about your reliability compared to another company that might let calls go to voicemail.
Following up after storms to check on elderly customers shows you care about more than just revenue. They will happily pass your business card to every neighbor on the block.
With so many snow blower service options, exemplary customer service retains clients season after season. From personalized communication to proactive updates and guaranteed satisfaction, customers appreciate your commitment to their needs.