The window cleaning business market is estimated to reach a whopping value of $3,500 million by 2028. This is to progress at a compound annual growth rate of 13.61% between 2020 and 2028. If you're thinking about how to start a window cleaning business, this is the perfect time to invest.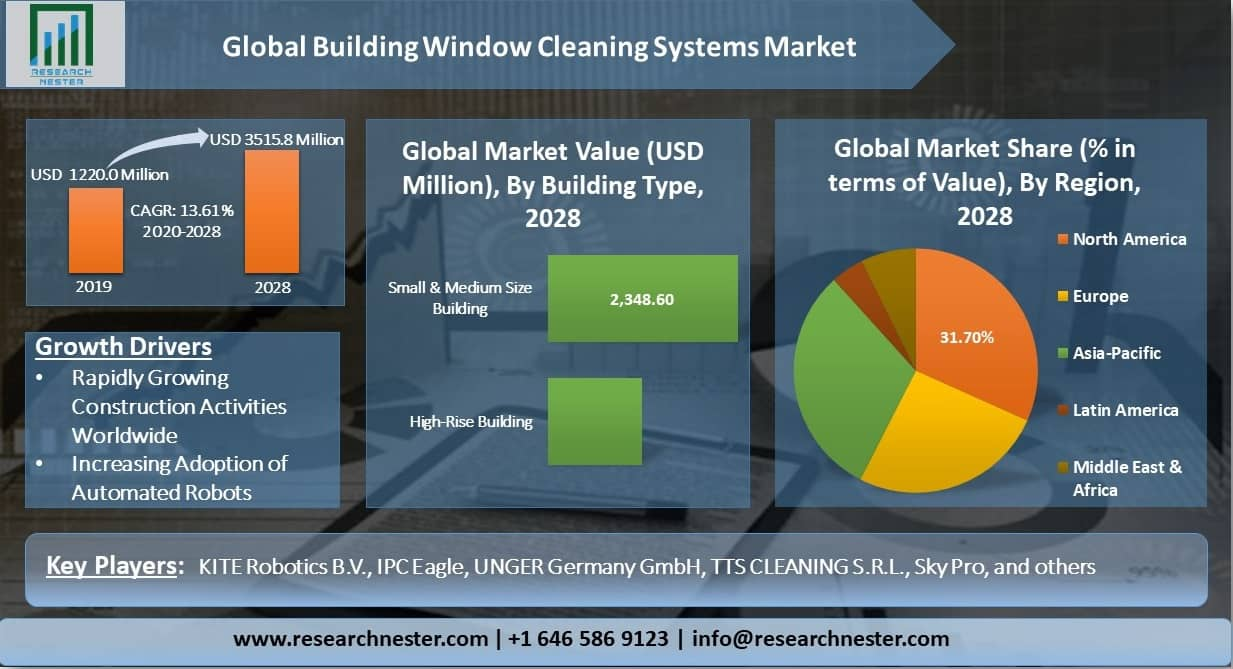 The window cleaner market is full of opportunities. Choose residential window washing, commercial window washing services, or industrial window washing. Running your own window washing business comes with low startup costs and the ability to begin operating quickly. For a motivated window cleaner entrepreneur, this is a perfect opportunity.
This guide will walk through the basics of how to start a window cleaning business. We'll talk about everything from market research and EIN registration to sourcing equipment and customer engagement. If you're considering going into the window cleaner services industry, this guide is for you.
1. Conduct Window Washing Market Research
Market research tells you a lot about the local and national window clean business market. It's essential to developing a window cleaning business plan. Learn how saturated your local space is with window washers, and see how much competitors are charging. Market research is cut into two parts, primary and secondary.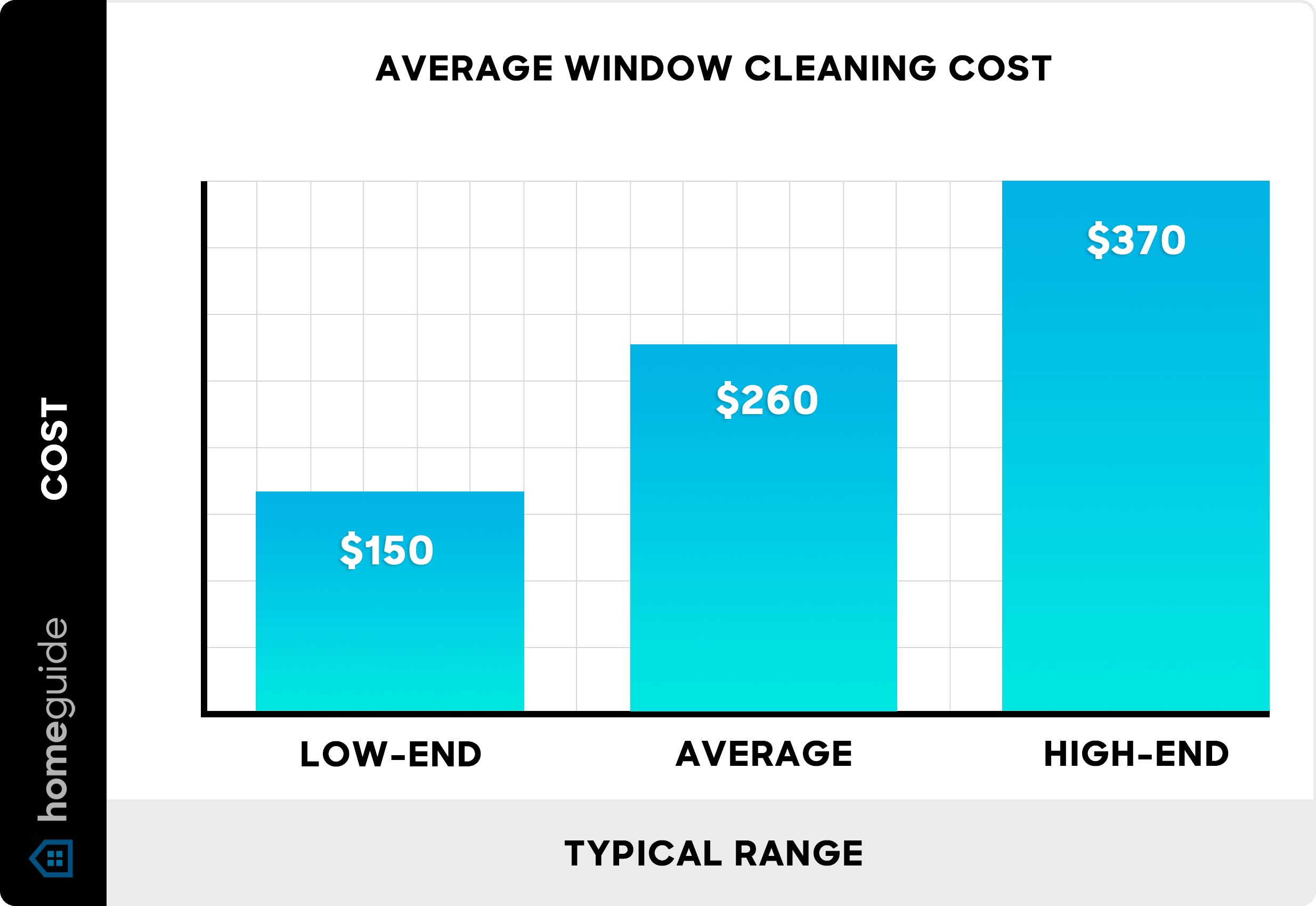 Primary research is research you conduct yourself. This might include visiting high-rise buildings to inquire about current window washing services or polling local customers about window cleaning services they want to see you offer.
Secondary research is research compiled by somebody else. This might be statistics from a government website, or reviews from a competitor's social media page. It's all useful to start a window washing company.
Some aspects of window washing to research include:
Building Types and Service Areas
A window-washing business must be prepared to scale various building types. Skyscrapers, retail centers, hospitals, schools, and other large facilities require regular exterior window washing. Market research helps you determine whether you should service commercial and residential clients, or stick to one avenue.
Local Competition
While lucrative, the window washing field is also highly competitive. Low barriers to entry attract many new window washers each year. Success hinges on securing a solid client base through effective marketing and sales tactics.
Start-up Costs
Low startup costs of around $2,000 facilitate entering the industry on a small scale initially. Essential equipment like ladders, squeegees, buckets, and cleaning solutions can be purchased piecemeal as the budget allows. Specialized gear like water-fed poles comes later as the business grows.
2. Analyze the Window Washing Business Competition
Understanding the competitive landscape is critical when launching any new window cleaning business. For aspiring cleaners, assessing current providers in the local market reveals key opportunities to stand out from the crowd. Competitor research also tells you how to design window cleaning services, prices, and marketing for your own business.
Analyze the competition by:
Visiting Local Competitors
An initial step is identifying existing window cleaning companies operating in the desired service area. Search online directories like Yelp and HomeAdvisor to uncover local competitors. Drive around neighborhoods to look for yard signs and work vehicles advertising window services. Search Google Maps for clues on established businesses.
Analyzing Online Presence
Analyze competitors' online presence for insights. Study their website design, service menu, pricing, and marketing copy. Are their sites mobile-friendly? Easy to navigate? Do they focus on residential or commercial accounts? How polished is their brand image?
Checking Online Visibility
Check competitors' visibility on Google Business Profile and search engine rankings. More reviews and higher search rankings signal an established operation. However, it also suggests opportunities for a new business to out-rank them with targeted SEO.
Requesting Quotes
Call top competitors to request quotes on residential and commercial jobs. Take notes on how quickly they respond, professionalism, and cost breakdown. Note if any services or niche client groups are underserved.
3. Costs to Start a Window Cleaning Business
Starting a window cleaning enterprise does not require a huge upfront investment. With some key equipment purchases and preparation, new window cleaners can get their business up and running for under $2,000 initially.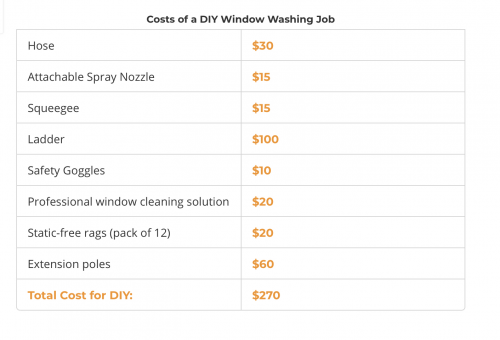 Let's take a closer look at the breakdown of costs as you start a window cleaning company.
Start-up Costs
The largest start-up cost is acquiring the necessary cleaning tools and gear. Basic equipment like squeegees, scrub brushes, towels, and cleaning solutions will run around $300-$500. Let's break these down further.
Window Scrubber: A good window scrubber and squeegee combination kit can be purchased for approximately $150.
Microfiber Towels: Stocking up on window rags and microfiber towels will cost around $50. Environmentally friendly window cleaning solutions are about $100 for startup supply.
Extension Ladder: For accessing second-story windows, an extension ladder ranging from 16-28 feet suits most residential homes. High-quality fiberglass Werner or Louisville ladders cost $180-$250. A sturdy 6-14 foot step ladder ($100-$150) is also essential for versatility.
Safety Harness: Safety harnesses and rope descent systems ($300) help maximize safety when working from heights.
Commercial Vehicle: For transporting gear, a full-size work van or truck with shelving starts at around $25,000.
Power Washer: A high-quality gas-powered power washer like the Simpson MegaShot starts at around $400.
Hoses and Nozzles: Hoses, spray nozzles, and detergent add another $100.
Administrative Fees: Business license and LLC filing fees are around $100 in total.
Local Association Dues: Professional associations offer training and credibility. The International Window Cleaning Association charges $55 per quarter for membership.
Factoring in all essential startup gear, licensing, and initial marketing materials, total costs can be kept under $2,000 with frugal purchasing. Secondhand ladders and buying cleaning supplies in bulk further reduce initial investment.
Ongoing costs
Ongoing costs for an established window cleaning business mainly consist of equipment maintenance, marketing spending, and insurance. Here's a closer look at ongoing costs.
Equipment maintenance and replacements: $500 annually
Cleaning supplies restock: $50 monthly
Website hosting, SEO, and marketing: $100 monthly
Bookkeeping services: $100 monthly
Liability insurance: $600 annually
Commercial Auto insurance: $150 monthly
Accounting software: $200 annually
ILCA membership dues: $220 annually
Keeping expenses like supplies and marketing in check will allow profitability as the customer base expands.
4. Form a Legal Business Entity
When launching a new venture, one key decision is selecting the ideal business structure. For window cleaning entrepreneurs, factors like liability, taxes, and ease of formation steer most towards forming a limited liability company (LLC). However, sole proprietorships, partnerships, and corporations have potential benefits as well. Let's take a closer look at each.
Sole Proprietorship
A sole proprietorship represents the simplest and most common structure for new service businesses like window cleaning. As a legal extension of the owner's identity, no formal registration is required. The owner enjoys full control and retains all profits. However, liability risk is high since the owner's assets can be pursued in lawsuits.
Partnership
General partnerships enable two or more owners to combine expertise and share profits. But each partner is personally liable for debts and legal actions against the business. Disagreements between partners can also dissolve the business if relations deteriorate. While easy to establish, partnerships carry multiple risks.
LLC
For window cleaners desiring personal liability protection while retaining business flexibility, an LLC offers the best of both worlds. LLCs limit the owner's liability, so personal assets remain shielded from judgments against the company. LLCs also allow pass-through taxation where business income is reported on the owner's returns. While more complex to establish than sole proprietorships, LLC formation better protects window-cleaning entrepreneurs. Costs for incorporating are around $100 plus nominal annual fees.
Corporations
For window cleaners seeking outside investors, C-corporations provide the most flexibility in issuing stock shares and attracting investment capital. However, C-corps face double taxation where income is taxed at both corporate and shareholder levels. Unless selling shares to investors, most small cleaning companies avoid the double tax burden of C-corps.
S-corporations merge attributes of corporations with pass-through taxation like LLCs. But restrictions on ownership structures make them less suitable for most window washing ventures. Overall, LLCs deliver the best mix of liability protection, tax advantages, and ease of administration for window cleaners launching solo or adding partners later on.
5. Register Your Business For Taxes
Launching any venture requires certain government registrations for tax reporting and compliance. Window cleaning entrepreneurs must obtain an Employer Identification Number (EIN) from the IRS and sales tax permits for their state.
An EIN essentially serves as the business's social security number for tax purposes. Free to obtain, EINs are required for hiring employees, opening business bank accounts, and filing tax returns for your enterprise.
Thankfully the IRS makes getting an EIN quick and easy through their online application. You can get your EIN instantly rather than waiting weeks for by-mail processing.
To apply online, have your tax ID number, business name, address, and details about your LLC or corporation registration ready. Answer some basic questions about your business type and ownership structure on the online EIN Assistant. On the final page, click the Apply Online Now button to receive your EIN instantly on the spot.
The entire online process only takes about 10-15 minutes. You receive an official IRS EIN confirmation notice via email to print for your records. With EIN in hand, you can then open business bank accounts to keep company finances separate from personal.
Along with a federal EIN, sales tax permits are essential for collecting and remitting taxes on services. Window cleaning falls under service industries that must collect applicable state and local sales taxes from clients.
Visit your state government websites to apply for sales tax permits and business licenses. For example, California window cleaners would register for a seller's permit with the California Department of Tax and Fee Administration. Costs are minimal, often less than $100 annually.
6. Setup Your Accounting
From the moment you make your first sale, bookkeeping becomes crucial for window cleaning entrepreneurs. Tracking income and expenses, issuing invoices, paying quarterly taxes – handling finances properly keeps new ventures profitable and IRS audit-proof.
Here are a few ways to implement accounting in your window cleaning business.
Accounting Software
Getting accounting software like QuickBooks automates recording income and expenses. Connecting bank accounts allows transactions to download directly. You can send invoices, track accounts receivable, and run financial reports with ease.
Budgeting tools even forecast cash flow months in advance. Cloud access enables managing finances anywhere via desktop or smartphone. At around $25 monthly, QuickBooks software pays for itself through massive time savings and simplicity.
Hire an Accountant
Hiring an accountant takes performance to the next level. A knowledgeable accounting professional handles bookkeeping, payroll, taxes, and financial strategy. Expect to invest around $200 to $500 monthly for full outsourced accounting. You gain a seasoned expert handling compliance issues and advising on profit maximization.
Come tax season, your accountant files returns, advises on deductible expenses, and finds savings through tax credits and loopholes. Keeping 3-5 years of detailed financial records enables your accountant to defend aggressive deductions if audited.
Open a Business Bank Account and Credit Card
Keeping business finances segregated from personal transactions maintains order. Open a dedicated business checking account to pay vendors and deposit client payments separately. A business credit card earns rewards on purchases without mingling personal credit activity.
Apply for business cards specifying your LLC or corporate entity, time in business, and annual revenue. Issuers like Capital One Spark offer cards with higher limits and bonuses tailored to new business owners.
7. Obtain Licenses and Permits
Starting a window washing enterprise legally requires registering with state and local governments. Check for required licenses at the federal level by visiting the U.S. Small Business Administration online. The SBA also has a local search feature to check for local permit and license requirements.
Business licenses are required to operate within a city or county. License requirements and fees vary based on location and business type. Expect to pay $50-$100 annually. The license application process provides local officials visibility on new ventures operating in their jurisdiction.
Since window cleaning involves chemical use, environmental permits help ensure compliance. For example, the EPA mandates proper handling of wastewater from washing activities. Proper disposal of solutions, avoidance of runoff into storm drains, and containment protocols minimize environmental impact. Failure to comply risks heavy fines.
Transporting and storing ladders, lifts, and cleaning supplies in company vehicles requires commercial auto insurance. Expect premiums of around $150 monthly for $1 million liability coverage. Avoid fines by documenting active insurance, often requiring providing proof when registering the business vehicle.
While not strictly a license, membership in professional trade groups like the International Window Cleaning Association (IWCA) brings credibility to your business. Customers often review industry credentials when selecting service providers.
Active trade organization membership also helps window washers stay current on codes, safety standards, tools, and methods. Expect about $200 annually for an individual membership.
8. Get Business Insurance
Operating a window cleaning enterprise carries inherent risks that make insurance coverage essential. The right policies protect the company and personal assets if sued, injured, or facing other liabilities.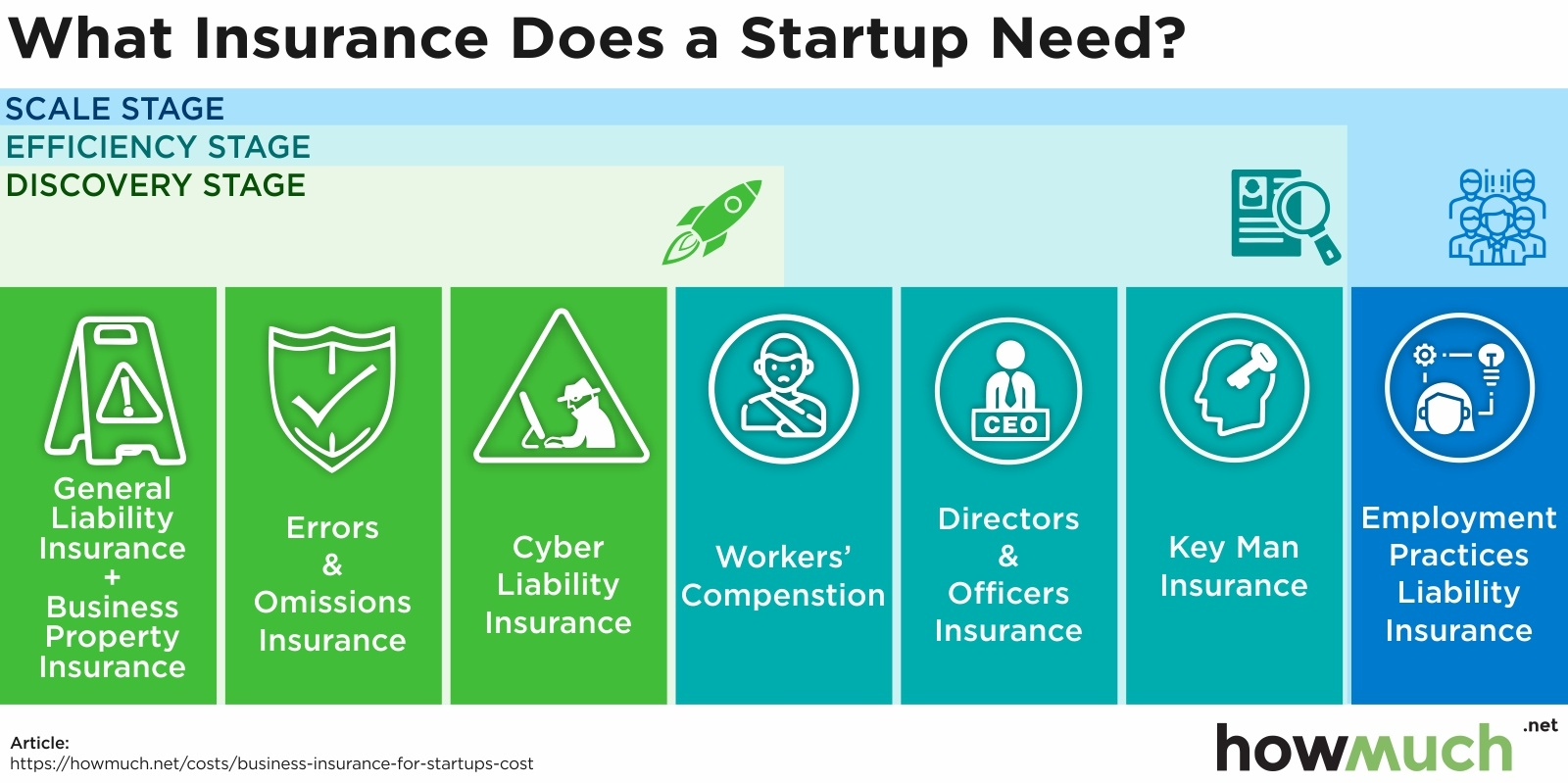 General liability insurance covers legal judgments, settlements, and attorney fees if a customer alleges injury or property damage from work. Slip and fall accidents or a broken window could lead to expensive claims without coverage.
Workers' compensation insurance provides medical and lost wage benefits for employees injured on the job. Window cleaning carries high injury potential with all the climbing and lifting involved. Lacking proper coverage exposes the business to major liabilities.
Commercial auto coverage protects against liability from accidents involving company vehicles. Collision and comprehensive policies replace stolen or damaged vehicles. Auto insurance is legally required and protects the business from financial disaster.
Operating without coverage leaves window cleaning businesses vulnerable:
An uninsured ladder slip causes a customer major injuries and disability. Their legal team wins a $500,000 judgment that bankrupts the business.
Scratched glass during a routine cleaning sparks a lawsuit. Without insurance, the company covers huge legal bills and a $50,000 settlement.
An employee falls off a roof on the job, suffering permanent injuries. Medical bills exceed $250,000 without workers' compensation benefits kicking in.
Avoiding financial ruin requires carrying adequate insurance tailored to window cleaning risks. Coverage starts around $600 annually for general liability plus workers' compensation and auto. One major mishap makes premium costs well worth it.
The Small Business Administration guides purchasing the right policies at the best rates. Independent brokers like CoverWallet simplify getting fast quotes from multiple insurers. Expect to provide details on your equipment, employees, vehicles, and client contracts. Higher deductibles reduce premiums but increase out-of-pocket costs if claims arise.
9. Create an Office Space
A window cleaning business a field service. This means you operate outside of an office, working at job sites. Despite this, office space is still necessary for client meetings, training and hiring purposes, and administrative duties.
Here's a look at common office spaces for a window cleaning business.
Home Office
A home office offers the most affordable option during the initial launch. Expect costs of $100-$200 monthly for a dedicated office room plus utilities. Home offices work for solo owners or small teams. Storage space for ladders, lifts, and cleaning supplies represents the primary need. Downsides include zoning limits on employees, foot traffic, vehicles, and signage.
Coworking Office
For window cleaning duos or partners, coworking offices like those provided by WeWork offer flexible shared spaces. Membership plans starting around $300 monthly offer varying levels of access to amenities like Wi-Fi, conference rooms, kitchens, and printing. Coworking spaces enable collaboration with other entrepreneurs and assist in separating home and office.
Commercial Office
Commercial spaces offer the most room for growth. Expect leases averaging $15 to $25 per square foot in multi-unit office parks or standalone buildings. Onsite storage for vehicles, equipment, and supplies brings operational efficiency. Custom buildouts accommodate onsite client meetings and staff training.
Storefront Office
A small storefront offers advanced visibility to consumer foot traffic. Typical lease rates range from $12-$18 per square foot. Signage and store visibility boost local marketing efforts. However retail spaces limit industrial storage and production uses.
10. Source Your Equipment
Launching a window cleaning enterprise requires essential tools like squeegees, ladders, and lifts. For quality and cost control, examine new, used, rented, and leased options when outfitting your operation.
Here are a few ways to source your window cleaning business products:
Buy New
Buying new equipment from retailers assures flawless condition and warranty protection. Ladder and lift suppliers like Werner, Little Giant, and JLG offer industrial-grade products built to last decades. Top brands do command premium prices. Expect to invest $500 to $5,000 in buying new.
Buy Used
Quality used equipment offers value for startups on tight budgets. Scour eBay and Facebook Marketplace for ladders, pole systems, and van racks at 40% to 60% discounts. Craigslist and LetGo also help uncover deals nearby. Inspect closely for defects and verify weight ratings before purchasing used.
Renting
Renting gear by the day, week, or month suits occasional large jobs. Expect rates around $100 daily for motorized lifts reaching 45 feet. Long-term rentals secure bulk discounts, so compare that cost to buying outright. Renting newer models allows testing different equipment to determine ideal purchases.
Leasing
Equipment leasing acquires vital tools while preserving capital for other startup costs. After a down payment, monthly payments spread out the expense. Ownership transfers after the final payment during lease-to-own agreements. Maintenance costs shift to the leasing company as well.
11. Establish Your Brand Assets
Beyond quality service, a professional brand identity attracts clients and conveys reliability. Window cleaning ventures should invest time upfront in securing key brand elements for marketing and customer interactions.
Here are some ways to enhance your window cleaning business brand.
Get a Business Phone Number
Acquiring a unique phone number establishes credibility and separates personal and business calls. Services like RingCentral provide toll-free and local numbers with custom greetings and routing. Expect costs around $30 monthly.
Design a Logo
A polished logo consistently represents your brand across all touchpoints. Consider ordering a logo through Looka. Looka uses advanced AI to design logos based on your preferences. Your logo should display your name, include a window shape, or use other memorable elements. Expect to invest $100 to $500 depending on complexity.
Print Business Cards
Create letterhead, uniforms, website assets, and signage with your logo files. Well-designed business cards from Vistaprint make memorable introductions. Yard signs and vehicle decals fortify local presence.
Get a Domain Name
Secure a domain name matching your brand for email and website hosting. Namecheap offers domains like YourNameWindowCleaning [dot] comfrom $10 to $20 annually. Optimize for keywords but avoid overly long or complex names.
Design a Website
An informational website establishes brand credibility and discoverability. Solutions like Wix make DIY sites accessible for under $20 monthly. Or hire web developers on Fiverr for custom designs costing $500 and up. Offer online booking if servicing residential clients.
12. Join Associations and Groups
Beyond running a tight operation, networking and community involvement help new window cleaning ventures thrive. Local trade groups, meetups, and online forums provide invaluable connections. Here are some ways to get connected.
Local Associations
Joining regional window cleaning associations opens growth opportunities. The International Window Cleaning Association and other local groups host training on methods, safety, and marketing. Members share advice and contract referrals. Monthly meetings build community and reward involvement.
Attend Meetups
Attending local meetups facilitates networking with other service professionals. Local construction, real estate, and business alliances offer chances to share insights, give back, and gain exposure. Sponsoring events earns goodwill and brand visibility. Use Meetup to find nearby tradeshows and events in your area.
Facebook Groups
Active Facebook groups like Window Cleaning Page Worldwide and Professional Window Cleaning connect thousands of cleaners worldwide. Access free tutorials, post questions and learn from experienced voices. Link up with local members for meetups and mutual aid.
13. How to Market a Window Cleaning Business
Effective marketing establishes visibility and trust to attract new clients. For window cleaning entrepreneurs, balanced digital and traditional promotions mixed with referral incentives can build a thriving customer base.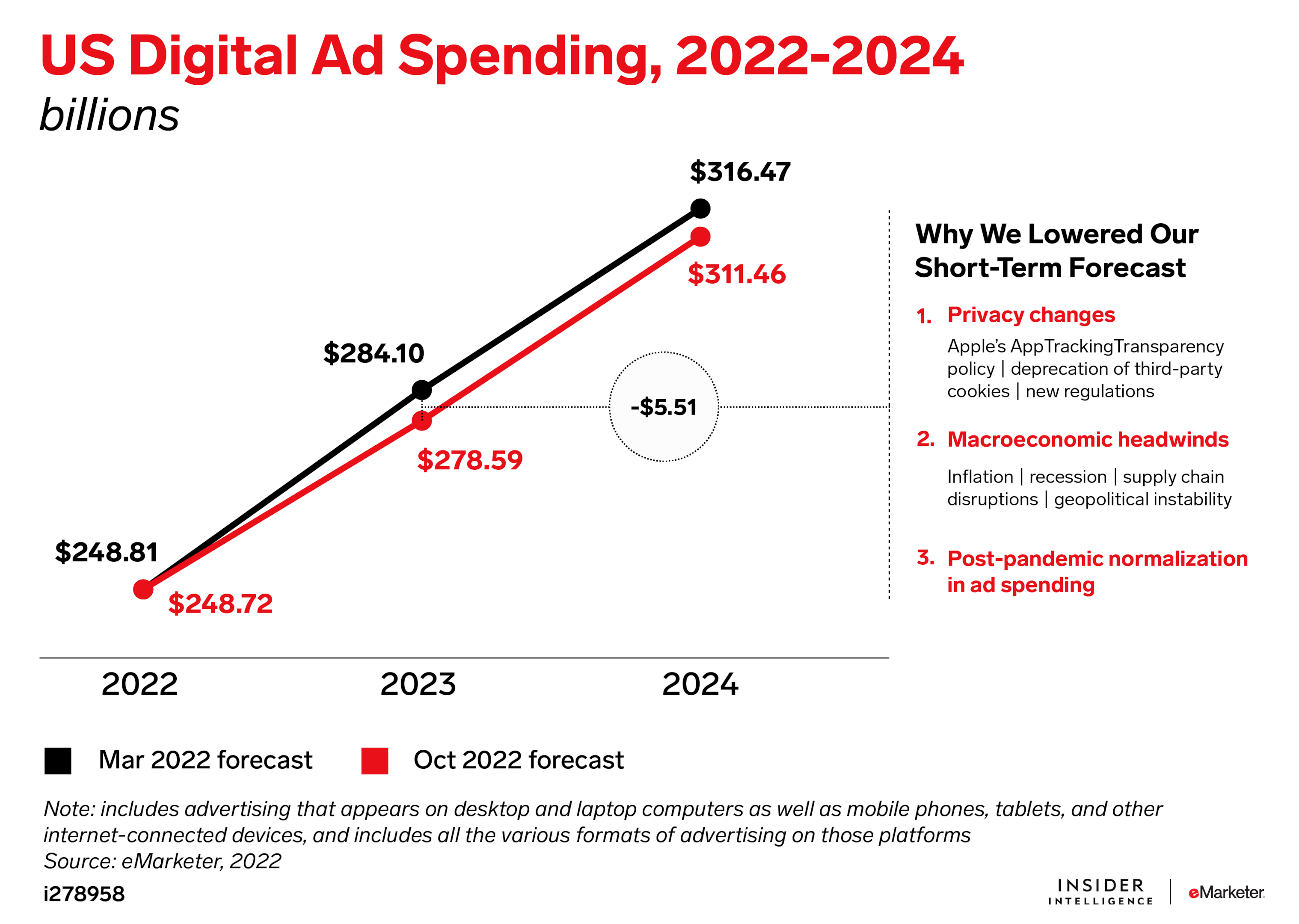 There are many ways to market a new window cleaning business. Here are a few ways to get started.
Referrals
Referrals from satisfied residential and commercial customers represent the most valuable source of new business. Ensure every client's experience exceeds expectations, then make asking for reviews and referrals part of your regular process. Offer existing customers $10 off their next cleaning for any new customer they bring your way.
Digital Marketing
Digital tactics offer cost-efficient exposure. Some ways to engage consumers digitally include:
Claim and optimize your Google Business Profile for local SEO
Run Google/Facebook ads focused on nearby homeowners
Create YouTube videos highlighting your services
Start an email newsletter with cleaning tips and promotions
Blog about local window care and safety
Utilize targeted hashtags on Instagram showcasing work
Traditional Marketing
Traditional options also help raise local awareness. Traditional advertising sources are more tangible than digital tools. Here are some ways to take your marketing to the real world.
Print full-color flyers and mail them to households in your service area
Sponsor a Little League team and have signage at games
Advertise on popular local radio stations
Rent billboard space along heavily trafficked roads
Leave door hangers with promotions to homes on cleaning routes
While digital channels tend to provide a better return on investment, don't rule out traditional media completely. The right mix of digital and traditional marketing is best for a window cleaning business.
14. Focus on the Customer
Outstanding customer service represents the most vital driver of growth for a window cleaning business. Client experience determines loyalty and referrals over the long run. There are many ways to engage with customers and show them you care.
Be Responsive
Ensure every job meets or exceeds expectations through attention to detail, responsiveness, and courteous conduct. Thoroughly clean missed spots when identified. Offer to tweak or redo any job that leaves the customer dissatisfied.
Follow-up
Making callbacks promptly to address concerns and fix imperfections may cost additional time yet builds lasting clients. A reputation for responding rapidly and rectifying issues earns referrals when people discuss quality local services.
Keep Clients Informed
Surveying residential customers on their preferred cleaning dates and times and then accommodating those needs earns trust. Keep commercial clients informed on work status with phone or email updates to demonstrate reliability.
Be Organized
Presenting an organized, uniformed, and professional appearance reassures customers they hired reputable window washers. Arriving on time and maintaining an efficient schedule proves you value their time.
Aim for 5 Stars
A mindset of continuous improvement identifies areas to refine processes and enhance client interactions. Regularly request feedback on what small tweaks would win 5-star reviews for your window cleaning business. If pricing, communication frequency, or invoicing could improve satisfaction, adapt accordingly.