With more people traveling both for business and pleasure, renting a car provides freedom and flexibility. The global car rental business market has an estimated compound annual growth rate of 4.2% between 2022 and 2030. This puts the car rental industry value at over $141.93 billion by 2030.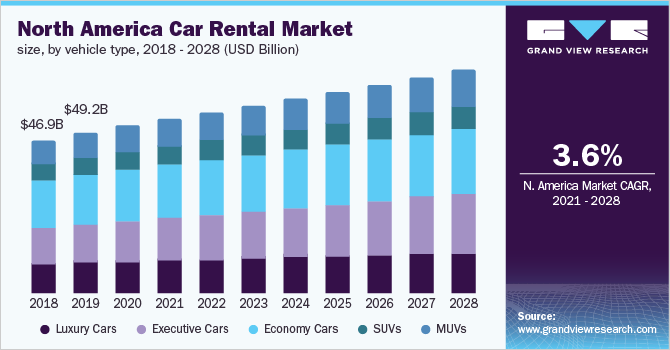 Launching a successful car rental business requires careful planning and consideration. This comprehensive guide breaks down how to start a car rental business. From registering your business to establishing effective marketing campaigns.
With the right groundwork, hard work, and a bit of luck, your hometown car rental startup can hit the road to profitability.
1. Conduct Car Rental Business Market Research
Market research is an essential tool when learning how to start a car rental business. It provides insight into services, pricing, market saturation, and other aspects of the car rental industry. There are two types of market research, primary and secondary research.
Primary research involves first-person research like polling local customers on preferred carpet cleaning services. Secondary research is third-party research gathered from places like government statistic websites.
Some of the information you'll discover through market research of the car rental industry includes:
Major Players in the Car Rental Business Industry
With over 1.5 million rental vehicles in service, the top 50 companies account for 90% of revenue. The main players in the car rental industry are Enterprise, Hertz, Avis Budget Group, and Sixt. Location is key.
Top Locations For Car Rentals
The most profitable car rental markets are near airports, hotels, convention centers, and popular tourist destinations. Urban locations generate nearly 75% of revenue.
Car Rental Business Industry Trends
New market entrants have opportunities to serve niche customer segments or local markets. Current industry trends include:
Environmentally friendly vehicles
Luxury vehicles
Sports cars
Trucks
Vans
Targeting budget-conscious customers can be especially lucrative. Partnerships with hotels, airlines, and travel agencies provide built-in channels for demand.
Sourcing Vehicles for Your Car Rental Business
The used car market offers many ways to acquire an initial inventory at reasonable prices. Focusing on reliable, fuel-efficient models that are 1 to 3 years old from Ford, Toyota, GM or Honda builds a solid foundation.
Markup Options for Car Rentals
The markup on daily rental rates, additional services like GPS or insurance, and eventual asset sales generate revenues. Effective yield management utilizes dynamic pricing based on time of year, local events, and other demand factors. Revenue management software optimizes utilization and maximizes revenues.
2. Analyze the Car Rental Business Competition
A thorough competitive analysis is crucial when launching a car rental company. This involves assessing both local brick-and-mortar and online rivals. Here are some ways to get to know your competitors:
Search by Car Rental Business Location
Identify direct competitors by location. Rental agencies near airports, train stations, downtowns, and suburbs are the most lucrative.
Visit Car Rental Business Competitors In-Person
Conduct in-person research on pricing, customer service, vehicle offerings, and amenities. Look for gaps or weaknesses you can improve on. Reach out to the Better Business Bureau and local chamber of commerce to gain insights.
Check Out Online Car Rental Industry Competitor's
Evaluating online competitors like Hertz, Enterprise or Sixt provides useful benchmarks. Analyze their website design, user experience, online booking process, and value proposition.
Investigate Social Media Presence
Review social media and marketing campaigns. Run competitor names through tools like SimilarWeb to assess web traffic, search volume, and digital strategy.
3. Costs to Start a Car Rental Business
Starting a car rental company requires significant upfront capital investment and ongoing expenses. Let's take a closer look at where the money goes in a car rental business:
Car Rental Business Start-up Costs
Startup costs you'll encounter as you start your own car rental business include:
Incorporation fees – $500-1500 to establish the legal business entity
Car rental business licenses – $2,500-5,000 depending on state and locality
Insurance – $15,000-30,000 annually for commercial auto liability coverage
Rental fleet – Acquiring an initial inventory of ~10 vehicles averages $150,000-$200,000. Focus on reliable used models no more than 3 years old.
Rental management software – Robust programs like Thermeon provide inventory/fleet management, reservations, rate quotes, and website integration for around $1500/month.
Yard and parking – A lot with space for at least 20n to 30 vehicles will have a monthly lease of $4,000-$8,000 depending on location.
Security: Outdoor security cameras cost $2500 and up.
Office – A small rental office with equipment and supplies costs around $15,000-$25,000
Employees – Staff of around 5 people for office administration, and driver or shuttle services at $15/hour plus payroll taxes and benefits will require $150,000 annually.
Marketing – Website development $3,000-5,000. Promotions budget $15,000-25,000 to advertise online, via mailers, and print.
Contingency fund – An additional $50,000 provides a financial cushion for unexpected expenses.
In total, launching a car rental business requires a minimum of $250,000-$350,000 in start-up capital, with access to financing or credit to handle ongoing fleet acquisition.
Car Rental Business Ongoing Costs
Along with initial expenses, you'll encounter many ongoing costs throughout the life of your car rental business. Here are some of the common ongoing car rental business costs you'll come across:
Rental fleet payments – Expect loan/lease payments of $20,000 and up
Rental management software fees – $1500 and up
Yard lease – $4000-$8000
Utilities – $1000-$2000
Insurance – $2000-$4000
Marketing – $2000-$5000
Payroll – $12,000+
Business taxes/fees – Varies by location
The above indicates minimum operating expenses will be $50,000 or more per month for rental car business. Profitability relies on maximizing rental utilization, maintaining optimal fleet size, and effective yield management for rate optimization. With adequate capitalization and lean operations, a 15% to 20% profit margin is feasible.
4. Form a Legal Business Entity
When launching a car rental business, the legal structure you choose is an important decision. There are four main options for car rental businesses to choose from. These are sole proprietorships, partnerships, limited liability companies, and corporations.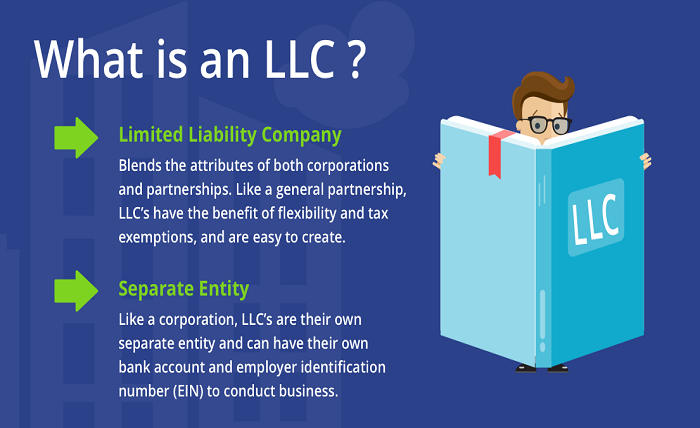 Sole Proprietorship
A sole proprietorship is the simplest structure when dealing with car rentals. You own and operate the business. However, you assume unlimited personal liability. Your assets can be seized to satisfy any business auto loan or lawsuit against the rental company. This poses a major risk given the regular incidents inherent in vehicle operation.
Partnership
Forming a general partnership shares ownership between two or more people. You split responsibility and combine resources. But each partner assumes full liability for the actions of the other partners, exposing personal assets. Decision-making authority can also become complicated with multiple partners.
Limited Liability Company (LLC)
A limited liability company (LLC) provides personal liability protection while being taxed as a sole proprietorship or partnership. Profits and losses pass through to the owners' returns. An LLC limits your exposure if the business is sued. The flexibility of member-managed or manager-managed structures allows for easy growth. This is the best fit for a car rental business model.
Corporation
A corporation creates a separate legal entity from the owners. It provides limited liability protection but requires more complex recordkeeping and administration. Corporations face double taxation on profits. Ownership shares as stock do allow easier investment and transferability. Overall the formality makes a corporation better suited to larger rental companies.
5. Register Your Car Rental Business For Taxes
Before renting out your first vehicle, it is crucial to obtain an Employer Identification Number (EIN). The EIN serves as your business's tax ID number for federal tax purposes.
You can easily apply online in just minutes through the IRS website. To complete the process:
Select "View Additional Types, Including Tax-Exempt and Governmental Organizations" on the webpage.
Choose "Sole Proprietorship" or "Partnership" depending on your business structure.
Enter your personal identifying information, name/address for your rental business, and details about its ownership structure.
Provide a valid email to receive your EIN immediately upon completing the online form.
The EIN is free and easy to obtain. It is required to open a business bank account, apply for licenses/permits, hire employees, and file taxes. Car rental companies must report income and deduct eligible expenses on Schedule C with your tax return.
You'll also need to register with your state taxing authority to obtain a tax ID number for collecting and remitting sales tax on rental transactions. Startup costs are usually minimal. Filing fees typically range from $10 to $50 depending on your state.
6. Setup Accounting for Your Car Rental Business
Meticulous recordkeeping and accounting are crucial for any car rental startup. Implementing robust processes from day one prevents headaches down the road.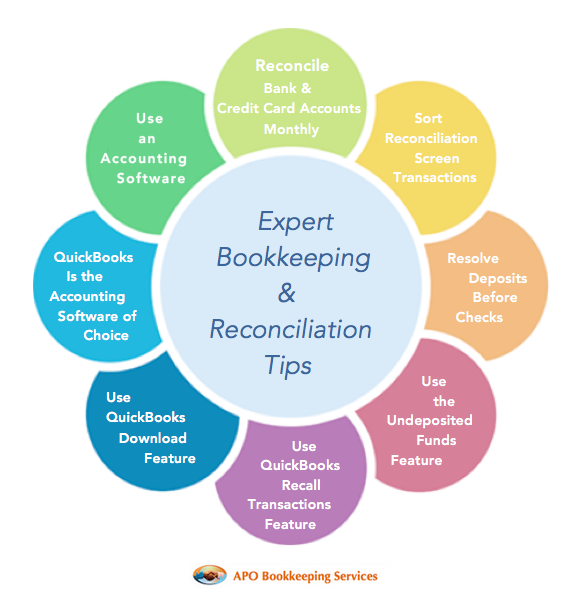 Open a Business Bank Account and Credit Card
Begin by establishing dedicated business bank accounts and credit cards. Never commingle personal and company finances. Keeping finances separate keeps you accountable. It's also easier to organize finances at end-of-year.
Accounting Software
Opt for accounting software like QuickBooks to automate income and expense tracking. The software seamlessly syncs with bank and credit card statements for easy categorization. QuickBooks generates financial reports and simplifies tax preparation.
Hire an Accountant
Consider hiring an accountant, especially if your business background is limited. Services like bookkeeping, payroll, tax compliance, and financial statement prep provide invaluable expertise. A qualified accountant charges around $100 to $150 per hour.
Come tax season, they'll prepare required filings and returns for about $1000 to $1500. Worthwhile for the audit protection and financial strategy insights gained.
Track Mileage
Rigorous mileage tracking is essential for the considerable deductions rental car businesses can claim. Document detailed records on vehicle usage, tolls, repairs, gas, car washes, and other auto-related expenses. Accounting for each vehicle individually streamlines write-offs.
Save Receipts
Save all receipts from startup costs like licensing, incorporation fees, software, and office equipment. which can be deducted over time. Track revenues meticulously by keeping rental contracts and payment records. Careful accounting reduces tax liability so more profits stay in your pocket.
7. Obtain Licenses and Permits
Before opening your car rental business, ensure your car rental startup secures all required federal, state, and local licensing. Operating a car rental business without the appropriate licensure could lead to penalties. The U.S. Small Business Association lists all federal license requirements. You can also use the SBA search function to find local permits.
Depending on where your fleets go, and what they transport, you may need to apply for permits through the U.S. Department of Transportation.
Your state's DMV or motor vehicles department governs key licensing aspects of rental car businesses. Common requirements include:
Auto dealer license to buy and sell inventory.
Transporter plates to demonstrate vehicles in inventory are owned by your business when moving between facilities.
Waiver of title fees given frequent transfer of ownership when renting/selling vehicles.
Partner with an attorney to ensure full compliance across all levels of licensure to operate legally. Renew licenses on schedule annually or as specified by each authority.
8. Get Business Insurance
Operating a car rental business without adequate insurance is extremely high risk. The potential liabilities make comprehensive commercial policies crucial.
Commercial Auto Insurance
Commercial auto coverage protects your car rental business against property damage, bodily injury, and liability claims. Without sufficient limits, a major crash could lead to litigation that bankrupts your company.
Umbrella Business Insurance
Umbrella insurance provides additional liability protection for your car rental business. For example, a $5 million umbrella policy adds a safety net above underlying general liability and auto policy limits. This added coverage guards against major lawsuits or claims that could otherwise destroy your rental business.
Commercial Property Insurance
Separate commercial property coverage safeguards your physical assets. The office, equipment, and rental fleet are all covered. Without it, incidents like fire, theft, or natural disasters could eliminate your entire inventory and facility overnight.
9. Create an Office Space
Having a professional office space lends legitimacy and provides a car rental business home base. Customers will have more confidence in booking with an established location. It also creates separation from your residence. Some options for a car rental business office include:
Home Office
A basic home office is the most affordable option starting. Expect costs of a few hundred dollars for a desk, computer, phone, filing cabinet, and supplies. Make sure to deduct the percentage used for business on taxes. However, meeting clients at your residence may seem less official.
Coworking Office
For turnkey office amenities, a coworking space like WeWork is best. WeWork provides flexible shared work areas, meeting rooms, WiFi, and printing for $300 to $500 per month. This is great for bootstrapping entrepreneurs.
Storefront Office
If securing a retail rental car location near an airport or downtown, consider including a small office. While convenient for customers, retail office rent near high-traffic areas is very costly. Expect to pay somewhere from $3,000 to $6,000 monthly.
Commercial Office
Commercial office suites rent for $18 to $25 per square foot annually. A 1,000 sq ft space would cost $18,000 to $25,000 yearly. Provides the most credibility for securing corporate accounts.
10. Source Your Equipment
Launching a car rental business requires an initial fleet of car rentals, office furniture, and technology. Savvy entrepreneurs utilize a mix of new purchases, used deals, and leased equipment to optimize startup costs.
Buying New
When buying new, auto dealerships offer commercial sales or fleet pricing for multiple vehicles. Shop financing rates through banks and credit unions. Acquire office furniture and electronics from retailers like Office Depot for bulk delivery.
Buying Used
For used fleet acquisitions, Hertz, Avis, and Enterprise sell one to three-year-old rental cars through online auction marketplaces. You can also look at an existing car rental business that is selling its stock. Models with 30k to 60k miles offer cost savings over new ones. Buy office furniture secondhand via Craigslist, Facebook Marketplace, or auctions.
Leasing
Consider leasing a portion of the fleet long-term rather than purchasing the entire inventory. Benefits include lower monthly payments, newer cars, and the ability to upgrade models regularly. Office equipment leasing also enables scaling up with less capital investment.
Peer-to-peer car rental apps like Turo allow entrepreneurs to essentially "rent" vehicles from local owners to avoid major acquisition costs. This gig economy model offers flexibility when starting.
11. Establish Your Brand Assets
Branding your car rental business helps build authority in the car rental industry. It also enhances brand awareness with potential customers. There are many ways to develop your brand as you start a car rental business.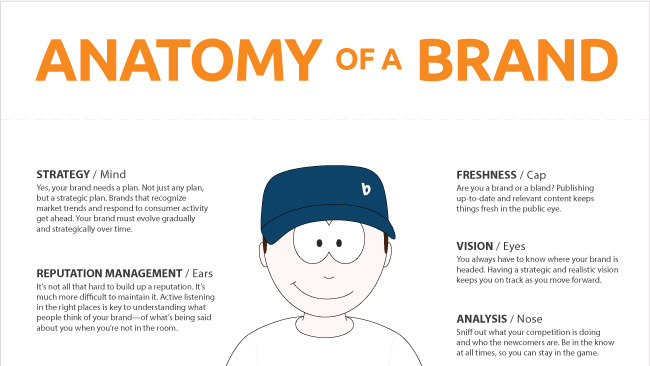 Here are a few ways to create a distinct brand:
Get a Business Phone Number
An essential first step is securing a professional business phone number. Rather than using your cell, invest in a dedicated number from a provider like RingCentral. This gives your business a legitimate presence and provides customers with an easy way to reach you.
A business number also enables you to take advantage of features like call routing, voicemail, and analytics.
Create a Logo and Brand Assets
Design a logo and other visual assets to represent your brand. Your logo will be featured prominently on your website, business cards, signage, and vehicles. Check out logo design services like Looka to explore options and get expert help crafting your brand's visual identity.
Business Cards and Signage
With the logo in hand, order business cards, door/window signage, and any other relevant printed materials from Vistaprint. Business cards serve as portable advertisements you can hand out to prospects. You'll want them on hand for networking events, trade shows, and client meetings. Printed signage brings legitimacy and visibility to your office location.
Purchase a Domain Name
An online presence is a must, so your next step should be buying a domain name for your car rental website. Choose a name that's short, simple, and directly conveys your business. Use a reputable registrar like Namecheap to purchase and configure your desired domain.
Build a Website
With your domain secured, you can create a website to advertise your services, list rental policies and pricing, and enable bookings
You have two options here:
Build it yourself using a user-friendly website builder like Wix. This allows you to fully customize the site as you see fit. However, it requires time and effort to build and maintain.
Hire a freelancer on Fiverr to custom-design and develop a site for you according to your specifications. This frees up your time but can get pricey.
Either way, having an informative website is invaluable for establishing your brand's online presence and attracting renters.
12. Join Associations and Groups
Joining key local organizations and online communities provides invaluable connections when launching a car rental startup.
Local Associations
Seek out your local chamber of commerce to foster relationships with fellow business owners. Attend conventions and conferences hosted by the American Car Rental Association and the World Independent Car Rental Association.
Meetups
Use resources like Meetup to find networking events, seminars, and trade shows in your city. Look for small business mixers, entrepreneur groups, and auto and travel-focused meetups. Meetup is great for pitching local hotels, event planners, and tour companies on partnerships.
Facebook Groups
Participate in Facebook groups like the Turo Car Rental Business Group. Connect with fellow marketers and glean social media strategy insights.
13. How to Market a Car Rental Business
An effective marketing strategy is essential to create a successful car rental business. There are many avenues for car rental businesses to take when advertising.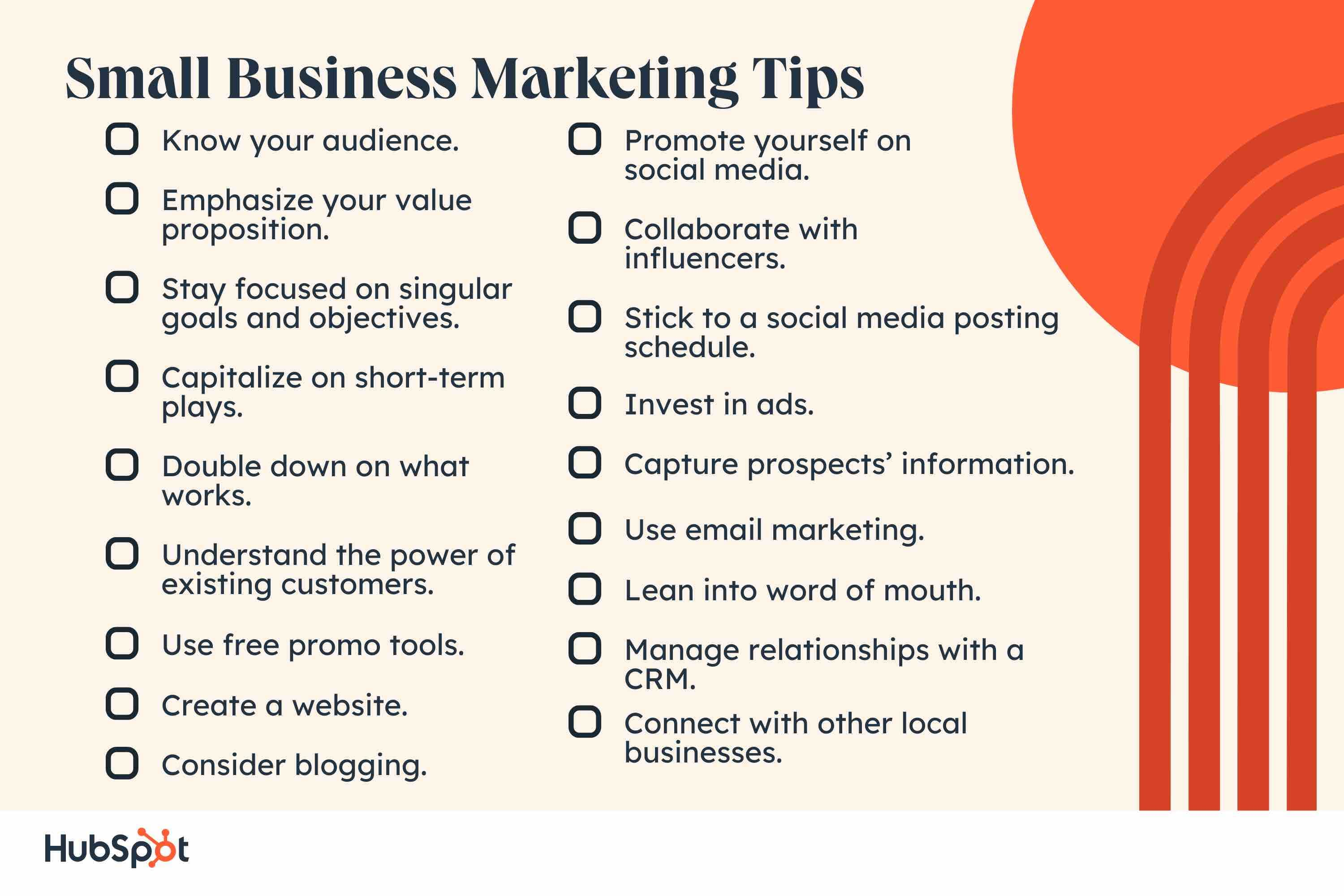 Let's look at some of the most common ways to market your own car rental business.
Word of Mouth
Leverage satisfied renters for word-of-mouth marketing by incentivizing referrals. Offer a 10% discount on their next rental for each new customer sent your way. These personal endorsements from people they trust provide powerful social proof.
Digital Marketing
For digital marketing:
Run Google Ads campaigns focused on keywords like "your city rental cars" and "airport car rentals" to appear in searches.
Create Facebook ads targeted locally and pitch your startup's friendly service and low rates.
Start an email newsletter with special offers to engage past customers. Mailchimp provides free templates.
Produce YouTube videos showcasing your vehicles and customer testimonials.
Write blog posts on your website like "How to Save Money on Car Rentals" to attract visitors.
Traditional Marketing
For traditional approaches:
Design professional mailers and run direct mail campaigns to households near your locations.
Distribute flyers at hotels, airport kiosks, tourism centers and local events.
Purchase cost-effective billboard space along major highways entering your city.
Advertise on radio stations popular with business travelers and vacationers.
Seek sponsorships of local festivals, conventions, or golf events to gain on-site visibility.
A diversified marketing mix of marketing enables consistent messaging across channels. Track performance to double down on what works.
14. Focus on the Customer
Providing exceptional customer service is crucial for car rental companies to earn loyalty and referrals. Given the impersonal nature of renting from big agencies, focusing on friendly service gives startups an edge.
Make Services Personal
Welcome customers warmly when they arrive and make check-in smooth and fast. Offer them bottled water for the road and walk them through the rental features. Ask about their trip and provide local sightseeing tips.
Clean Vehicles After Each Use
Make sure vehicles are immaculately detailed inside and out. No one wants to rent a dirty car. Conduct thorough pre-rental inspections and point out any existing damage to set expectations.
Be Flexible
When customers return the vehicle, be friendly and understanding if they are running late. Waive fees or penalties whenever possible. Thank them for their business.
Follow Up
Follow up with a satisfaction survey or email and incentivize referrals. Pass along positive feedback and testimonials to your team. In a sales business model, following up goes a long way