Carpet cleaning companies provide a range of services from residential and commercial carpet cleaning to damage restoration. The global carpet cleaning industry is worth more than $650 million. With a compound annual growth rate of 6.28% between 2021 and 2027, things are looking up for prospective carpet cleaners.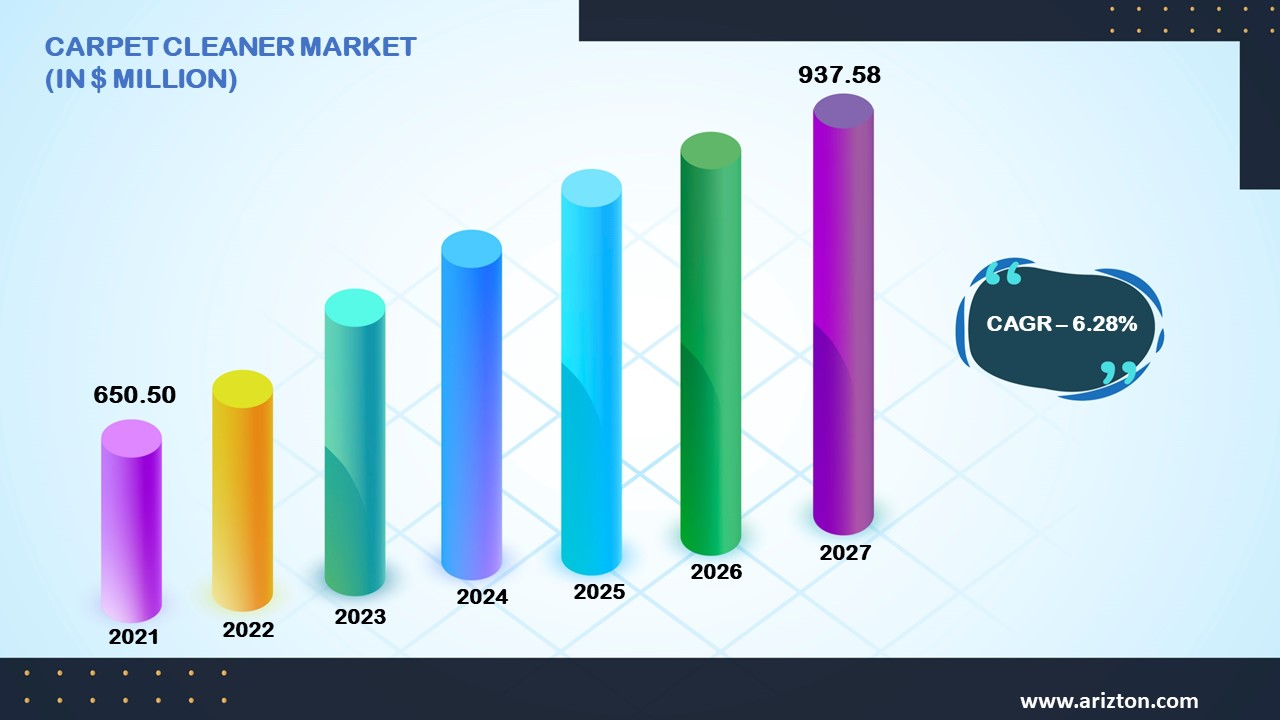 Carpet cleaning can be an ideal business endeavor to launch with relatively low startup costs. All it takes is securing equipment like carpet cleaning machines and finding customers through digital and traditional marketing means.
In this guide, we'll discuss how to start a carpet cleaning business. Some of the steps we'll cover include market research, competitive analysis, registering your EIN, obtaining business insurance, and customer engagement. Here's everything you need to know about the carpet cleaning industry.
1. Conduct Carpet Cleaning Market Research
While learning how to start a carpet cleaning business, market research is a must. Market research involves two main types of research, primary and secondary.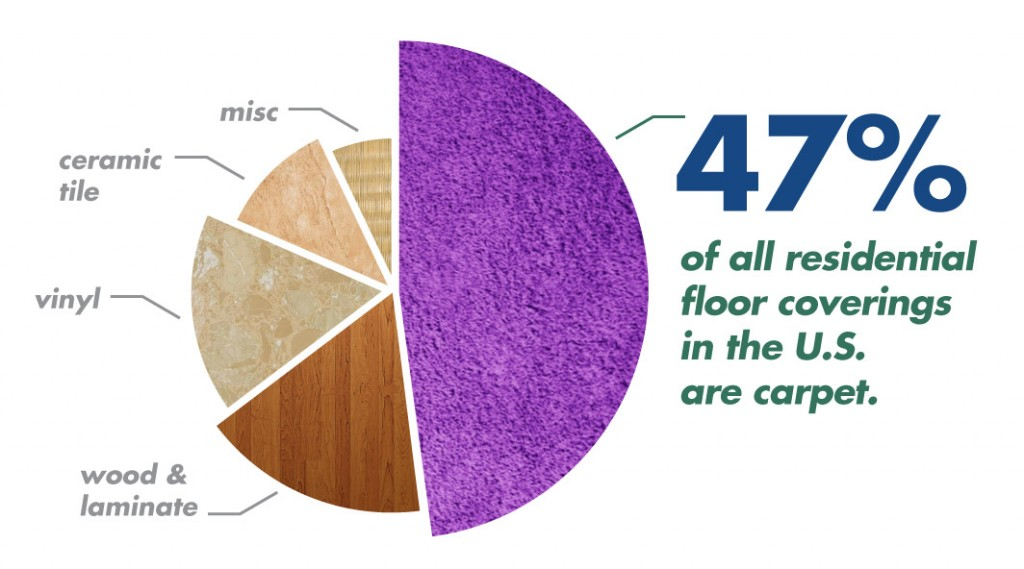 Primary research is research you conduct on your own. This might mean creating an online poll to see which carpet cleaning services locals are interested in. Secondary research is data collected by a third party. For example, government statistics or online competitor reviews.
Some of the topics you might cover in your market research include:
Factors Driving the Market
There's a growing focus on the importance of carpet cleaning since COVID-19. Carpets harbor allergens, bacteria, and other irritants unless properly cared for. Homeowners and businesses are willing to pay for deep cleaning services that remove these contaminants. Offering green cleaning methods and equipment gives companies a competitive edge.
Price Range and Service Structure
Price competition is strong, limiting profit margins. Expanding into specialty services like odor removal or offering guarantees can justify higher prices. Hiring and retaining staff is also difficult with high turnover. This points to an opportunity for owner-operators. Running the business singlehandedly or just hiring limited staff is more viable initially.
Target Customers
Targeting commercial accounts or resident customers in affluent suburbs boosts sales. Partnering with companies that deal with water or fire damage leads to restoration jobs. Joining a franchise like Stanley Steemer provides branding and support for entering the industry.
2. Analyze the Competition
Thoroughly researching competitors is crucial when launching a carpet cleaning business. Identifying cleaners in your service area is the first step.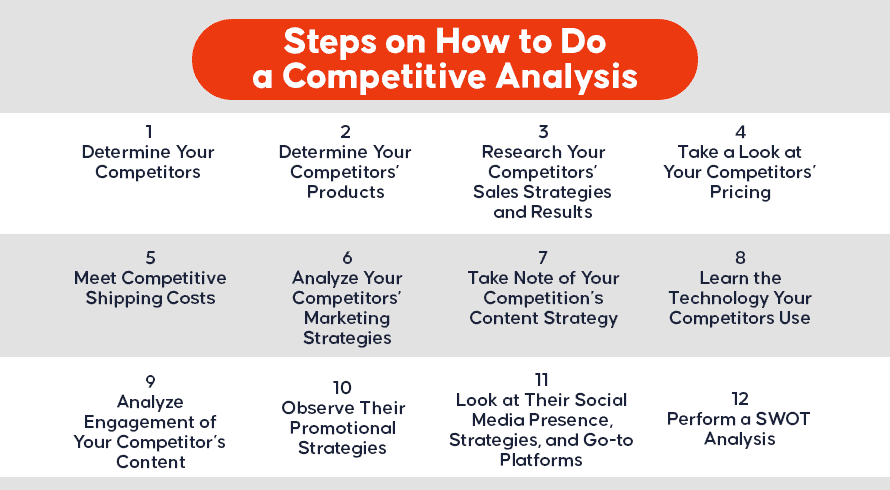 Some ways to identify the strengths and weaknesses of local competitors are:
Organize Important Data
Compile a spreadsheet with competitors, services offered, and pricing. Call around anonymously asking for quotes on standard jobs to gauge rates. Take note of unique offerings like pet odor treatment that set certain companies apart. Pay attention to service areas. Targeting neighborhoods or customer types overlooked by established cleaners is smart.
Check Online Reviews
Online review sites like Yelp provide insight into customer perception. Evaluate both positive and negative comments. Look for common complaints that your business can improve on. This helps position your carpet cleaning as the superior choice locally.
Optimize Google My Business
Search engines are your main concern in the online marketplace. Optimize a Google My Business profile so you show up in local searches. Build reviews through Google, Facebook, and industry sites like HomeAdvisor.
Optimize Your Website
Ensure your website appears professional but approachable. Master search engine optimization best practices to rank highly in organic results. By analyzing and besting competitors online, you widen your reach and credibility.
3. Costs to Start a Carpet Cleaning Business
Learning how to start a carpet cleaning business, you'll discover a need for initial investment. There are also ongoing costs to consider. It's a big help to create a budget for startup and upkeep expenses early for your carpet cleaning business. Here's a breakdown of some of the costs you'll encounter.
Start-up Costs
Startup costs are the expenses you encounter as you begin your carpet cleaning business. This includes renting a space and buying carpet cleaning equipment. Let's take a closer look at common carpet cleaning costs.
Carpet cleaning equipment: Basic machines can be purchased for $1,500 to $3,000, including a high-powered vacuum, stain removers, brushes, hoses, and wands.
Commercial vehicle: A reliable vehicle large enough to store gear will run $5,000 to $10,000.
Registering as an entity: Registering as a limited liability company or sole proprietorship has administrative fees of $100 to $800 depending on your state.
Business space: Renting small warehousing may run $1,000 or less monthly.
Business website and marketing: Materials like flyers will run about $2,000.
Ongoing Costs
Ongoing costs are the expenses you encounter throughout the life of your carpet cleaning business. Some ongoing costs include:
Vehicle fuel and maintenance: $150
Cleaning supplies restock: $50 to $100
Marketing and advertising: $300 and up
Utilities like cell phone and internet: $150
Business loan payments if financed: $200 to $500
Insurance and licensing renewals: $100
Expect miscellaneous expenditures for things like work uniforms, training, bookkeeping software, etc. Budget $150 a month for these varying expenses.
4. Form a Legal Business Entity
Launching a carpet cleaning business requires a legal structure. The entity you choose impacts everything from day-to-day operations to taxes and personal liability.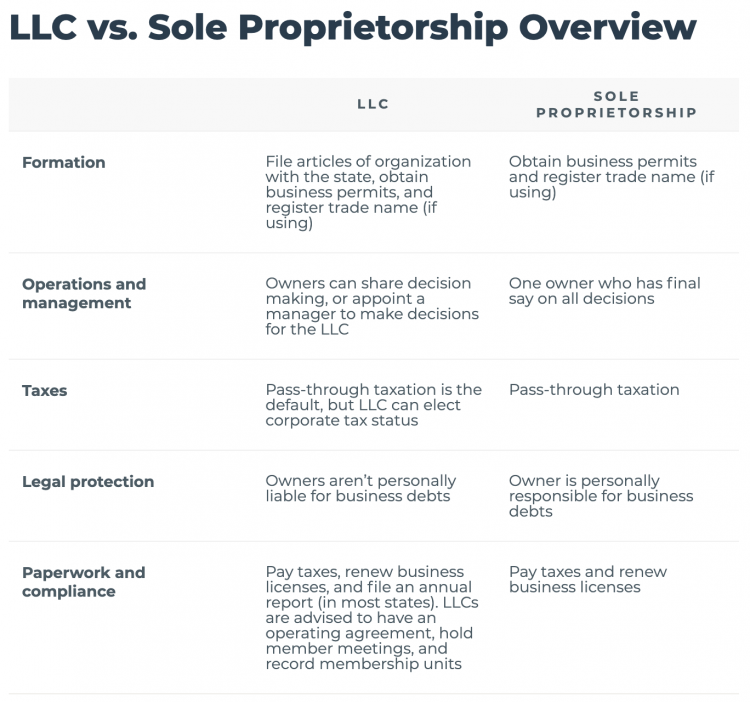 Consider these options:
Sole Proprietorship
A sole proprietorship is the simplest route. You operate under your name without forming a business entity. Minimal paperwork is needed to get started. You retain full control and get taxed only once on income. However, you are personally liable should legal issues arise. Any business debts or lawsuits can affect your house, car, or other assets.
Partnership
Forming a general partnership shares liability risks among partners. Profits pass through to personal tax returns as well. The downside is an unconditional liability. Your assets are at risk for your partner's business dealings and missteps too. Disagreements can dissolve a partnership. Written agreements on profit sharing and exit strategies are essential.
Limited Liability Company (LLC)
A limited liability company (LLC) gives personal liability protection like a corporation without double taxation. Assets are shielded from business lawsuits and debts. Only income passes through for taxation. For carpet cleaning business owners, forming an LLC limits risk exposure from on-the-job accidents and claims.
Corporation
C corporations offer the strongest personal liability protection but come with double taxation. Income is taxed at the corporate rate first, then shareholders pay taxes again on dividends. The S corporation avoids this but has ownership restrictions. Going the C corporation route usually makes sense only for large-scale operations.
5. Register Your Business For Taxes
An Employer Identification Number, or EIN, is a unique tax ID number for your business, similar to a social security number for an individual. All businesses need an EIN for legal and tax purposes. This IRS page has everything you need to know about EINs.
Applying for an EIN is free and can be done online via the IRS in minutes. Simply navigate to the EIN Assistant tool and answer a few basic questions about your business structure and activities. You'll get your EIN immediately upon completion. Make sure to print out the confirmation page for your records.
Having an EIN is crucial for carpet cleaning business owners for tasks like:
Opening a dedicated business bank account
Applying for required licenses and permits
Registering your LLC or corporation
Hiring employees and payroll administration
Filing business tax returns
An EIN does not replace any state or local licensing needs. Check your Secretary of State's website to officially form your business entity and assume a legal business name.
You'll also need to set up for collecting and reporting state sales tax. Requirements vary by location but often entail registering for a sales tax permit. The Small Business Administration has a state-by-state guide to help navigate.
6. Setup Your Accounting
Keeping accurate financial records is crucial for carpet cleaning entrepreneurs. With money coming in from various sources and business expenses paid out, having an organized system prevents headaches at tax time. The right accounting practices also provide insight into the health of your business.
Accounting Software
Setting up small business accounting software like QuickBooks allows tracking all transactions in one place. Connecting bank accounts and credit cards automate the logging of income and expenses. Features like invoicing streamline billing and you can pull reports on profitability. For around $10 to $50 per month, QuickBooks handles most day-to-day accounting needs.
Hire an Accountant
While software helps, consider retaining an accountant, especially in the first years. A qualified professional provides services like:
Setting up your accounting system and chart of accounts
Providing ongoing bookkeeping and reconciliation
Preparing and filing quarterly tax payments
Completing your annual tax return and financial statements
Expect fees of $1,000 to $3,000 annually. Just having an accountant file taxes at year-end typically costs $300 to $800. Their expertise saves money in the long run by maximizing deductions and avoiding costly mistakes. Having professional records also looks better in case of an audit.
Open a Business Bank Account and Credit Card
Keeping business and personal finances completely separate is key. Open a dedicated business checking account and credit card. Never co-mingle funds or pay personal bills from business accounts. Using a separate business credit card builds credit history and keeps expenses organized.
Limits are based on your business's financials rather than your score. Apply through your bank or alternative lenders like Fundbox which cater to small businesses.
7. Obtain Licenses and Permits
New carpet cleaning companies must obtain all required licenses and permits. Check the U.S. Small Business Administration for federal requirements. You can also run a local search through the SBA search tool for state and city permit requirements.
Here are some licenses and permits to look into:
Business License
Cities and counties require a general business license to legally operate. Fees are typically under $100 annually. The application process helps register your business locally for zoning approval and other regulations. Failing to acquire a business license can lead to financial penalties.
Contractors License
Many states require carpet cleaning business owners to obtain a specialty contractor's license covering restoration services. This involves submitting an application, fees of around $300, and proof of insurance. Unlicensed work is subject to fines. The Contractors State License Board provides licensing for California carpet cleaning businesses.
Sales Tax Permit
Registering with your state revenue department is mandatory to collect and remit sales tax on services provided. You will receive a tax ID number or certificate. Report sales tax monthly or quarterly depending on revenue. Sales tax non-compliance brings steep fines from the state.
Vehicle Registration
Logoed company vehicles must comply with commercial auto registration rules. This may require getting commercial plates and an annual renewal. Always keep the registration current to avoid issues.
Garage Liability Insurance
If you park work vehicles at home, inform your homeowner's insurance. Or get a separate garage keeper's liability policy covering damage to customer vehicles in your care. This protects from claims should an accident occur on your property.
8. Get Business Insurance
Carpet cleaning business owners face risks like damage to property, work accidents, and lawsuits from unhappy customers. Proper insurance limits financial exposure if something goes wrong.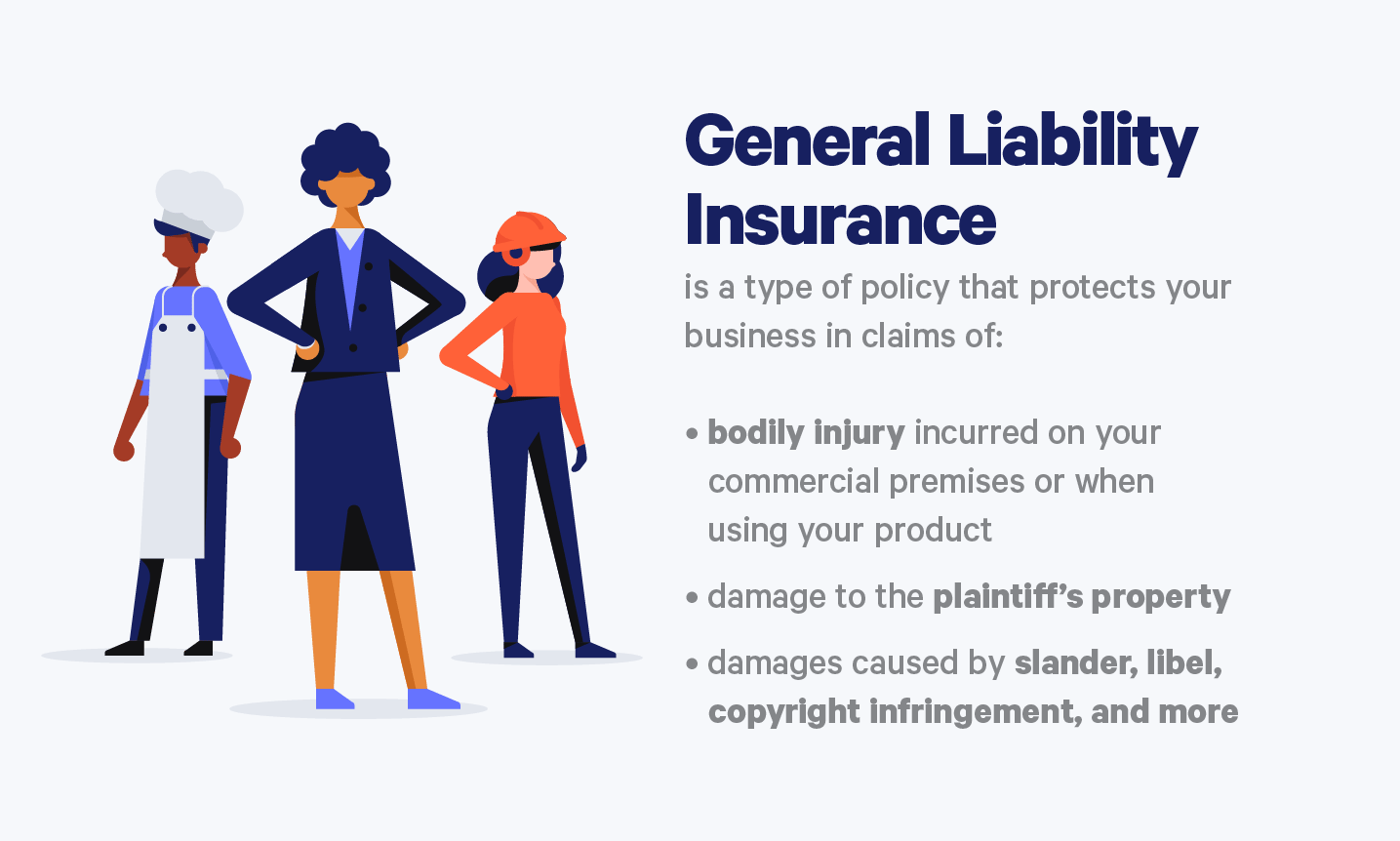 Some insurance points to consider include:
General Liability Insurance
General liability insurance protects you if a client claims you damaged their home or belongings. Without it, you'd pay settlement costs out of pocket.
Auto Insurance
Auto insurance tailored to commercial use covers liability and damage involving your company vehicles. Standard auto policies often exclude business use.
Risks of Avoiding Insurance
Not securing adequate coverage can bankrupt your carpet cleaning if:
An employee injures a customer who sues for medical bills and lost wages. With no liability coverage, the claim could drain your savings.
You spill dye on an expensive rug. The cleaning bill is $5,000. Without coverage, you'd have to pay the client yourself.
Your van floods a home due to a hose malfunction. Repairs cost $15,000. You'd be liable without commercial auto insurance.
Obtaining a Policy
Securing business policies takes some research:
Determine specific policy needs and liability limits based on your services and local regulations. An insurance agent can advise.
Get quotes from multiple providers. Coverage costs vary widely.
Read policies closely and ask questions. Some exclude water damage, for example.
Consider adding supplemental coverage like cybersecurity insurance as the business grows.
Following these steps ensures your enterprise is properly covered from day one. Don't put your carpet cleaning dreams at risk by scrimping on insurance.
9. Create an Office Space
A professional office space lends credibility to your carpet cleaning company. There are many types of office spaces to consider, including:
Home Office
Converting a spare room into a home office costs little and allows deducting a portion of utilities, insurance, etc. It provides privacy for phone calls, paperwork, and planning your schedule. You can also deduct up to $1,500 per year when filing taxes. Expect to invest under $1,000 to set up a basic home office.
Coworking Space
Shared spaces like WeWork offer amenities like meeting rooms, Wi-Fi, printing, and community events. The collaborative environment also enables networking. Coworking spaces promote work-life balance since you avoid a daily commute. Memberships average $200 to $500 monthly. The variable cost structure also scales as your business grows.
Commercial Office
Leasing dedicated office space provides room for employees and on-site storage for gear as you scale up. Commercial spaces project professionalism when meeting with clients. Average monthly rents start around $1,000 for a basic suite. Expect to sign a long-term lease and pay for utilities, maintenance, and furnishings.
10. Source Your Equipment
Launching a carpet cleaning enterprise requires specialized equipment like vacuums and truck-mounted steam cleaning units. Here are options for acquiring the necessary gear:
Buying New
Big box retailers offer affordable, entry-level machines. Expect to spend $1,500 to $3,000 for a decent portable unit from Home Depot or Lowe's. Dealer websites like Cleanfax and business retailers like WebstaurantStore have professional-grade equipment at higher prices. Buying new gives reliability and warranty support.
Buying Used
Search Craigslist, Facebook Marketplace, eBay, and Letgo for deals on gently used models. Private sellers often let equipment go for 50% off retail. Inspect carefully before purchase. Factor in costs to repair or replace worn parts. Join carpet cleaning Facebook Groups to get listings from others in the industry selling gear.
Renting
Home improvement stores like Home Depot rent basic models for DIY jobs. Prices range from $50 to $100 daily. Long-term rentals from an equipment rental company provide high-quality commercial machines and flexibility. You pay only when machines are out on jobs. Expect around $200 weekly per unit.
Leasing
Leasing through an equipment finance company gets new machines with warranties and maintenance included. Approval is based on business financials. Monthly payments average $300 and up per unit leased. Ownership transfers after the lease satisfies. Canceling early usually incurs fees.
Evaluate costs, reliability, and cash flow when deciding on new, used, rented, or leased carpet cleaning equipment. Assess needs today and growth plans when making the best choice for your new venture.
11. Establish Your Brand Assets
Developing a strong brand identity helps carpet cleaning companies stand out. There are many ways to create and grow your brand. here are some steps to get started.
Get a Business Phone Number
A separate business line projects professionalism when scheduling appointments. Options like RingCentral provide toll-free and local numbers with custom greetings and voicemail. Expect costs around $30 monthly. Choose an easy-to-remember vanity number to boost brand recognition.
Create a Logo and Brand Assets
A polished logo builds familiarity and trust with customers. Consider an abstract mark or your name in a stylized font. Looka makes professional logos for around $20.
Use the logo consistently on your website, business cards, equipment, uniforms, invoices, and marketing materials. Matching colors and fonts strengthen brand recognition.
Business Cards and Signage
Business cards present a reputable image when meeting prospective clients. Include your logo, phone number, website, and brief tagline. Order economical cards from Vistaprint. Display signage with your logo out front and on your vehicle.
Purchase a Domain Name
Secure a domain like YourCarpetCleaning [dot] com that's short and easy to remember. Namecheap offers domains for under $20 annually. Choose an extension like .com over .biz or .info for broader appeal. Use your domain for email addresses and online marketing.
Build a Website
An informational website enables 24/7 marketing. DIY site builders like Wix offer designer templates and drag-and-drop editors for under $20 monthly. Or hire a freelancer on Fiverr for a custom site optimized for search engines. Plan $500 to $1,500 and up for professional development.
12. Join Associations and Groups
Joining local networks helps carpet cleaning business entrepreneurs gain insider knowledge and connections. Ways to plug into the community include:
Local Associations
Look for a regional chapter of a national organization like the Institute of Inspection, Cleaning and Restoration Certification (IICRC). These groups offer training programs leading to certifications that build expertise. Carpet cleaning business membership fees are usually under $300 annually.
Local Meetups
Attending real-world meetups and trade shows allows networking with others in the cleaning industry. Sites like Meetup list events near you covering business education and best practices.
Chat with vendors about commercial carpet cleaning business equipment. Swap stories and tips with fellow carpet cleaning services. The investment of time nets valuable contacts.
Facebook Groups
For online networking, Facebook groups bring together carpet cleaning business owners across the country:
Members readily share advice and experience. Follow threads on insurance, chemicals, marketing tactics, and more. The digital community provides support as you start a carpet cleaning business, no matter your location.
13. How to Market a Carpet Cleaning Business
Effective marketing is crucial for carpet cleaners to continually attract new customers. With the right promotion, you can build a thriving home and commercial client base. Let's take a closer look at ways to market your carpet cleaning business.
Digital Marketing
Digital marketing is essential in a digital world. Online visibility helps new potential clients find your carpet cleaning business and connect with you. Here are a few digital marketing methods to try.
Run Google and Facebook ads targeting homeowners and property managers. Include a coupon to boost response. Expect to budget $300 and up monthly for paid ads.
Start a YouTube channel sharing commercial carpet cleaning tips and behind-the-scenes videos. This builds brand awareness and expertise.
Blog about stain removal methods, carpet care, and related topics on your website. Quality content boosts search visibility.
Post before and after photos on Instagram showcasing your services. Use relevant location and industry hashtags.
Run promotions on deal sites like Groupon offering area rug cleaning at a discount. Require sharing contact info for future marketing.
Traditional Marketing
Traditional marketing provides tangible advertising for tangible results. As you start a carpet cleaning business, you'll find many ways to successfully market your brand. Some ways to showcase your carpet cleaning business via traditional marketing include:
Print flyers and mailers with coupons to distribute in neighborhoods. Follow up with calls to booked clients.
Partner with real estate agents to offer carpet cleaning services for their newly listed properties.
Advertise on local radio stations and podcasts. Target morning commuters.
Place signage with your phone number and website on high-traffic roads.
Attend home shows and networking events to connect personally with prospects.
Join the Chamber of Commerce to gain local exposure and partnerships.
With persistence and creativity, carpet cleaning company owners can continually expand their reach using both digital and traditional channels. Track results to double down on what works best.
14. Focus on the Customer
Providing exemplary customer service is crucial for a carpet cleaning business owner to earn repeat business and referrals. Take steps like:
Arrive on time and call if running late. Respect customers' schedules.
Explain the process step-by-step so clients know what to expect.
Point out any pre-existing or difficult stains you may not fully remove so expectations are set.
Protect furniture and belongings with drop cloths. Leave the space tidy.
Offer shoe covers and ask family members to avoid freshly cleaned carpets until dry.
Follow up the next day to ensure satisfaction and address any concerns immediately.
Send a thank you note or small gift certificate for future service.
With a carpet cleaning company, you're serving customers on their home turf. Going the extra mile on service quality and communication leaves a positive impression. This earns repeat business and referrals as happy clients recommend you to friends and neighbors.