The global cleaning industry is booming. With the rise of bacterial and viral awareness, due to COVID-19, more businesses are investing in deep cleaning services. According to Open PR, the global cleaning services market has an estimated compound annual growth rate (CAGR) of 6.5% between 2021 to 2030.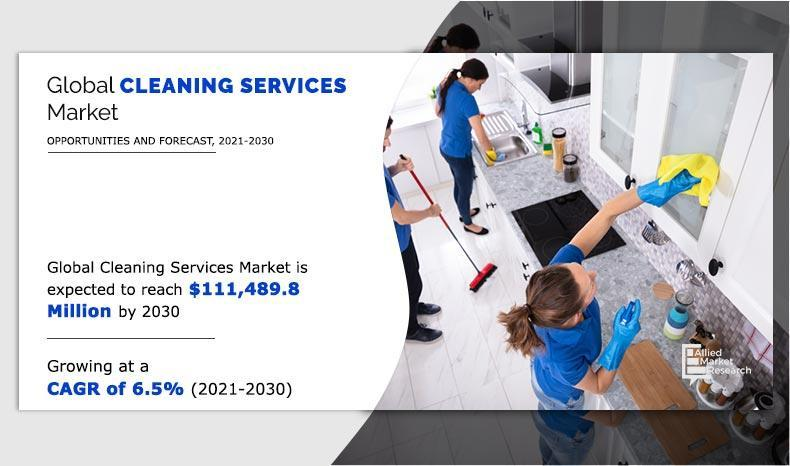 Commercial cleaning businesses have low startup costs, flexible hours, and scalable growth potential. In this way, starting a commercial cleaning services brand is an attractive entrepreneurial venture.
This comprehensive guide will walk you through the basics of how to start a commercial cleaning business. You'll learn how to craft a business plan, estimate costs and profits, gain clients, select cleaning services, and take your cleaning business to the next level.
1. Conduct Commercial Cleaning Market Research
Market research tells you a lot about your business and helps develop a realistic business plan. There are two types of market research, primary and secondary.
Primary research: Primary research is data you collect yourself. This is material gleaned from visiting local competitors in person, checking competitor websites, or following competitors on social media.
Secondary research: Secondary research is performed by third parties. This is information made readily available to you through a public or private channel. For example, government census information or data collection website content.
Market research helps you decide what kind of cleaning services to offer, price points to stick with, and even cleaning products to use. Learning about the local market sets your commercial cleaning business up for success.
With so many small commercial cleaning services in the U.S., there is ample opportunity to launch and grow. Focusing on specific client niches also allows new companies to differentiate themselves. Potential niche markets include medical offices, gyms, production facilities, retail spaces, and more.
Consistent growth, high fragmentation, and scalability make commercial cleaning an appealing business opportunity for aspiring entrepreneurs. The essentials for seizing this opportunity include crafting a lean business plan, securing start-up capital, investing in equipment and supplies, hiring and training staff, targeting niche markets, and providing exemplary customer service.
2. Analyze the Competition
Thoroughly analyzing the competition is crucial when launching a new business. Pay attention to existing cleaning business leaders in your geographic target market. Be sure to review national commercial cleaning companies as well. In 2022 more than 3 million Americans were employed in the commercial cleaning industry.
Major commercial cleaning business leaders like Jani-King, Coverall, and Jan-Pro have established the viability and profitability of commercial cleaning as a scalable business model. Demand is driven by the growth of office spaces, businesses, schools, and other facilities that require professional cleaning services.
Competitive analysis pinpoints established local and national cleaning companies that serve clients in your area. Review their websites and marketing materials to analyze their positioning, messaging, service offerings, and pricing. Some ways to check out competitors include:
Driving around your proposed territory and noting the names and contact information.
Interview current and former clients of competitors to gain insights into their customer service, quality of work, strengths, weaknesses, and reputation.
Pay attention to each competitor's online presence and digital marketing strategy.
Research competitor's Google My Business profile, search engine rankings, website traffic, engagement, and social media following.
Analyze direct competitors' customer feedback on review sites like Yelp.
Research competitors' hiring and training processes through websites like Glassdoor.
By thoroughly analyzing key competitors in your area, you gain a detailed understanding of the competitive landscape. You can then position your commercial cleaning business strategically with:
Targeted messaging
Distinct service offerings
Competitive pricing
A focus on great customer service to stand out
This research is essential for launching a successful commercial cleaning company.
3. Costs to Start a Commercial Cleaning Business
To start a commercial cleaning business requires an initial investment to get things running. With modest startup costs and the ability to scale gradually, commercial cleaning offers an accessible path to business ownership.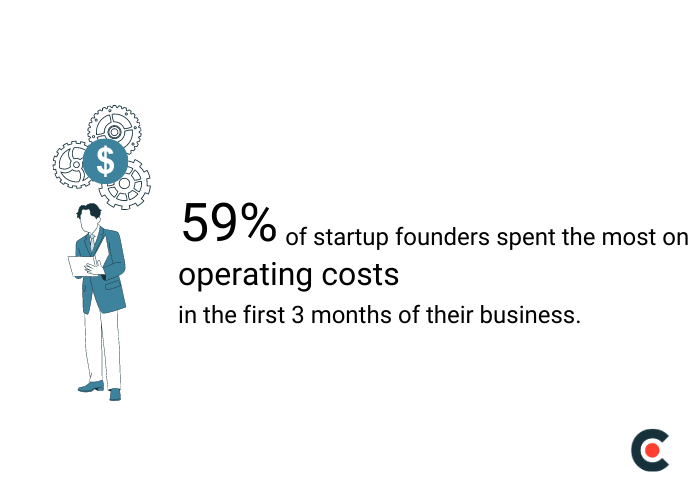 Here is an overview of typical expenses to factor into your startup budget:
Startup Costs
Startup costs are the money spent getting your business off the ground. This includes things like finding and renting an office space, as well as registering your commercial cleaning business name. Here are some of the most common startup costs for a commercial cleaning business.
Business registration fees: $40 to $500 depending on your state and business structure
Business license: $50 to $100 on average
Basic cleaning supplies: $500 to $1000 to stock chemicals, cleaners, cloths, mops, vacuums, etc.
Cleaning supplies/equipment: $2000 for an initial set of floor buffers, carpet cleaners, etc.
Vehicle: $8000-$12,000 for a used minivan or SUV
Commercial Cleaning Business Insurance: $40 to $150/month for general liability insurance
Bonding: $200 to $500
Office setup: $300 to $500 for a computer, phone, printing, etc.
Website: $500 to $2000 for a professional site supporting online bookings
Marketing materials: $300 to $500 for business cards, flyers, uniform shirts, etc.
Your total startup costs can range from $5000 to $20,000, or more depending on your exact equipment purchases and business setup decisions. Financing options include small business loans, grants, crowdfunding, personal savings, friends and family, or business partners.
Ongoing Costs
Along with startup costs, there are ongoing fees to budget for. On an ongoing basis, expect the following typical costs:
Labor/Employee wages: Industry wages range from $10-$20 per hour.
Cleaning supplies: Roughly $0.10 to $0.30 in supplies per square foot cleaned.
Commercial Cleaning Business Insurance/bonding: Budget $100 to $300 monthly for liability and bonding fees.
Marketing: Dedicate $300 to $500 monthly for advertising and promotions to attract new clients.
Vehicle costs: Gas, maintenance, and cleaning will total $300 or more per month, depending on routes.
Admin: $100 to $200 for bookkeeping, subscriptions, services, and continuing education.
As your client base and team expands, your monthly costs will increase. Revenue should also steadily rise as you scale the business. With diligent tracking of finances, you can maintain healthy profit margins over the long term.
4. Form a Legal Business Entity
To start a commercial cleaning company, one key legal decision is choosing your business structure. The four main options are Sole Proprietorship, Partnership, Corporation, or Limited Liability Company (LLC). All have advantages and disadvantages to weigh.
Sole Proprietorship
A sole proprietorship is the simplest business structure. You alone own and operate the business. Setup only requires registering a business name. However, you have unlimited personal liability for any debts or lawsuits against the business. For a commercial cleaning company exposed to risks on client sites, this liability is dangerous.
Partnership
Forming a general partnership shares ownership between two or more people. You distribute management duties, skills, and investments. However, each partner assumes full liability for the actions of the other partners—risky in a hazardous industry like cleaning.
Corporation
A corporation provides limited liability protection but requires extensive recordkeeping and double taxation on profits. For a small commercial cleaning business unlikely to attract outside investors, the complexity of a corporation is needless.
LLC
The best option for a commercial cleaning business is an LLC (Limited Liability Company). This structure limits your liability and separates your business and personal finances. An LLC is flexible for ownership split between partners.
With an LLC, you get liability protections akin to a corporation without extensive paperwork and double taxation. As your business grows, an LLC makes taking on employees and contractors simple. The only drawback is the higher startup cost over a sole proprietorship.
5. Register Your Business For Taxes
One key step to starting your own commercial cleaning business is obtaining an EIN, or Employer Identification Number. You can apply for an EIN from the IRS. This unique 9-digit number functions like a Social Security Number (SSN) for your business for tax and reporting purposes.
As a commercial cleaning business, you must get an EIN even if you will not have employees. This EIN is required to open a business bank account, apply for licenses/permits, file taxes, and hire contractors or staff down the line.
Applying for an EIN is free and straightforward through the IRS website:
Navigate to the EIN Assistant page and select "View Additional Types, Including Sole Proprietorships" to start.
Select "Sole Proprietorship" as the type of business applying.
Enter your personal information and details about your cleaning business.
Select your reason for applying. For a new cleaning business, choose "Started a new business."
Specify whether you will hire contractors or employees. A cleaning business will likely need to do so.
Submit your application and the IRS will instantly provide your new EIN.
Keep this EIN on file as you proceed with opening business bank accounts and registering for state/local licenses.
Speaking of state requirements, you'll also need to register with your Secretary of State to collect and remit sales tax. The business registration process varies by state but costs around $50 on average.
With an EIN and sales tax registration, you check two key legal boxes for opening the doors of your cleaning business!
6. Setup Your Accounting for Success
Proper accounting is crucial for commercial cleaning business success and IRS compliance. With multiple income sources and deductible expenses, having organized records avoids major headaches at tax time. Here are a few ways to improve your business accounting efforts.
Accounting Software
Start by using small business accounting software like QuickBooks to automate bookkeeping. QuickBooks seamlessly syncs with bank/credit card accounts to log income and expenses and generate financial reports. The estimated $10 to $50 monthly cost is well worth the massive time savings over manual bookkeeping.
Hire an Accountant
Consider hiring an accountant to handle payroll, quarterly taxes, and reconciliations, and to provide ongoing advisory services. Expect to invest $200 to $500 monthly for a comprehensive accounting package. Having an accountant prepare annual taxes maximizes deductions and helps avoid IRS issues.
Open a Business Bank Account
Be sure to open a dedicated business bank account. Never co-mingle personal and business finances. This complicates accounting and makes audits more likely. A business bank account also makes your commercial cleaning business appear more professional.
Apply for a Business Credit Card
Business credit cards offer higher limits, rewards, and easier tracking. Expect a $500 to $5,000 initial limit depending on your business profile. Apply through major issuers like CapitalOne, Chase, or your primary bank.
By implementing the right accounting tools and practices early on, you position your cleaning business for sustained success and growth. Managing finances may not be glamorous, but it's the backbone of any thriving company.
7. Obtain Licenses and Permits
Before officially launching your cleaning company, it is essential to ensure you have secured all required federal, state, and local licenses and permits. Operating without proper credentials in place opens your business up to hefty fines or even being shut down.
Apply for your business license through the U.S. Small Business Administration. You can find local assistance through the SBA's search tool. Simply enter your city and zip code to learn about required licensure in your area.
At the federal level, commercial cleaners must comply with OSHA and EPA regulations. This applies to commercial cleaning chemicals and operating motor vehicles for business purposes. Read up on required training, safe handling procedures, and vehicle emissions standards. Violating these regulations generates sizable fines.
Your state government likely requires a business license or tax registration certificate verifying you can legally provide services and collect sales tax. Fees are typically $50 to $100.
Some examples of permits required for a commercial cleaning business include:
Health inspection permit – For transporting/storing chemicals and cleaning at restaurants/cafes. Usually around $100.
Fire inspection permit – For safe chemical storage at your office/warehouse. $50-$150.
Parking permit – If operating vehicles for jobs from an office. $50-$500 depending on fleet size.
Wastewater permit – For disposing of liquid waste from cleaning operations. $75-$150.
Acquiring permits takes time, so build this into your startup plan. Passing mandated inspections also reassures clients that you operate safely and legally.
8. Get Business Insurance
Carrying proper insurance is crucial to protect your commercial cleaning business from unforeseen liabilities and damages. Without coverage, a single incident could destroy your company.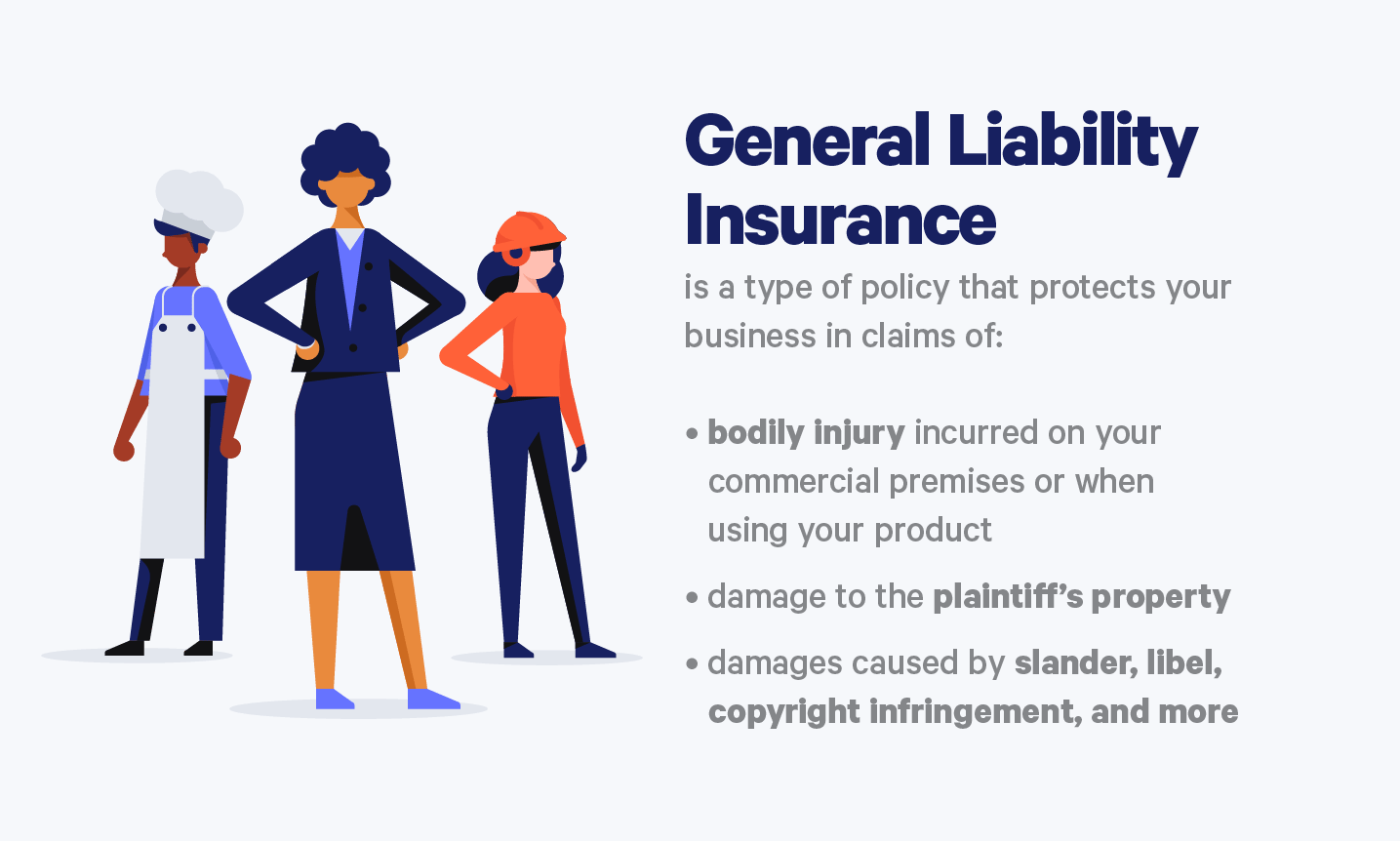 Business insurance shields your assets in scenarios like:
A cleaner accidentally shatters an expensive office window. Without insurance, you must fully reimburse the client.
An employee injures themselves on the job using harsh chemicals. Their medical bills and lost wages are your responsibility.
Your company van is damaged in an accident while traveling between job sites. Repairs and rental fees add up fast.
Safeguard your business with General Liability and Commercial Auto Insurance. General liability protects against property damage, injuries, and lawsuits. Commercial auto covers vehicles used for work purposes.
Work with an insurance broker who understands the cleaning industry to secure appropriate coverage levels for your region and employees. Expect to budget $100 to $500 per month for suitable insurance plans.
The step-by-step process is:
Gather details on your business' staff size, vehicles, payroll, etc.
Request quotes from multiple brokers to compare rates.
Select policies that align with your coverage needs and budget.
Complete applications and pay your premiums.
Ensure policies renew on time annually.
Don't gamble with going uninsured. Implement robust insurance coverage so your commercial cleaning business is protected from unforeseen catastrophes.
9. Create an Office Space
Having a professional office space gives your cleaning business credibility and provides a central home base for staff and operations. Here are a few ideas to get you started.
Home Office
A home office is the most affordable option, with no leasing costs beyond dedicated workspace furnishings and utilities. Meet with clients and handle the paperwork from home when launching your business. A home office is also tax deductible up to $1,500 per year.
Coworking Spaces
Coworking spaces like WeWork offer flexible shared offices on a month-to-month basis. For $200 to $500 monthly you can lease desks or private offices with conference room access. WeWork provides various plan options including private, semi-private, or shared rooms.
Storefront Office
Leasing a small retail office/storefront centralizes your business visibly. Clients can visit a professional space linked to your brand. Budget $1,000 to $2,500 monthly for a modest 800 sq ft shop. Use the space for intake meetings, paperwork, employee training, and equipment storage.
Commercial Office
For established cleaning firms, leasing space in a Class A commercial office building provides prestige. Expect to pay premium rates of $3,000 to $5,000 monthly for modern amenities and an impressive address. Meet clients in the building's shared conference rooms. Use your private office for sales calls, HR duties, and housing your back-office team.
Evaluate your budget and needs to select the right office setup as your cleaning business grows. A physical workspace builds trust and productivity when used strategically.
10. Source Your Equipment
A commercial cleaning business requires an arsenal of quality equipment to provide top-notch service. Here are four avenues to acquire the necessary tools and machines:
Buy New
For brand-new commercial-grade equipment, look to specialty retailers like CleanSourcePro, Central Vacuum Stores, and Grainger. Prices are higher when you purchase new, but products often include warranty coverage and training support.
Buy Used
Search classifieds sites like Facebook Marketplace, Craigslist, and Letgo for deals on used equipment. Connect with other cleaning companies going out of business to buy their tools at a discount. Buying used saves money, but may require repairs and lack features of newer models.
Rent
Consider renting specialized equipment like carpet cleaners, floor buffers, and pressure washers on a project or monthly basis. National chains like United Rentals along with local construction equipment suppliers offer rentals.
Renting avoids large upfront investments in equipment only periodically needed. Downsides include transportation logistics and rental fees adding up over time.
Lease
Leasing essential equipment through companies like Pacific Leasing spreads costs out over 24 to 36 months. This is preferable to a large one-time payment if you're working with a tight budget. Leasing includes maintenance and flexible upgrade options.
11. Establish Your Brand Assets
Having a strong brand is crucial in the competitive commercial cleaning industry. With so many options for potential customers to choose from, businesses need to stand out and be recognizable. A polished brand helps convey professionalism and quality service, inspiring trust in potential clients.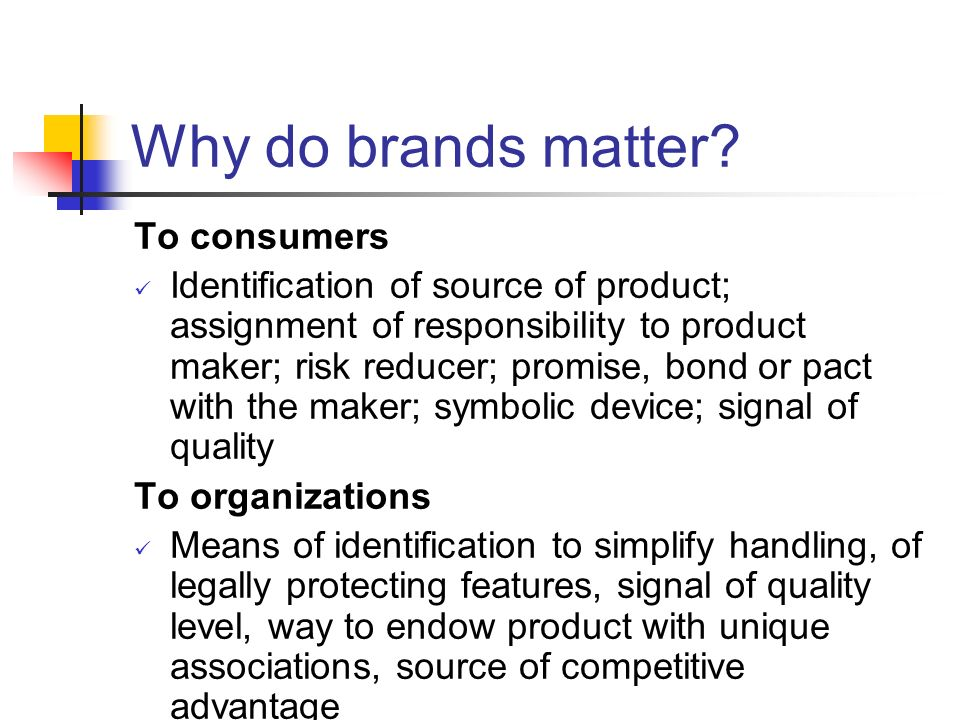 Here are some ways to build your brand.
Get a Business Phone Number
A dedicated business phone number lends legitimacy and helps customers contact you easily. Virtual phone services like RingCentral make it affordable and convenient to get a professional business line. With features like call forwarding, voicemail transcriptions, and the ability to ring multiple devices, RingCentral optimizes communication.
Create a Logo and Brand Assets
A logo is the face of your brand and should be distinctive yet simple. Services like Looka provide AI-generated logo options to choose from. Looka creates your logo based on your personal preferences for color schemes, fonts, and graphic elements.
Create Business Cards and Signage
Business cards enable networking, help acquire new clients, and promote the brand. Services like Vistaprint make stylish cards affordable. Employees should have cards to give at bid meetings, community events, and client referrals. Signage and vehicle branding also increase visibility, and are available through Vistaprint.
Purchase a Domain Name
A domain name allows customers to find your website easily. Short, simple names using keywords related to "commercial cleaning" are ideal. Avoid hyphens and odd spellings. Consider .com vs .net extension. Services like Namecheap help find available names.
Build a Website
A website establishes your business online. Options include using website builders like Wix to DIY your site or hiring a freelancer on Fiverr. Hiring a pro gets expertise that may cost more. Evaluate time vs. budget. Include services, contact forms, and strong SEO in your design.
With the right branding assets in place, cleaning businesses can craft a professional image to attract clients in their market. Defining the brand identity and consistency across marketing materials makes an impact.
12. Join Associations and Groups
Joining local industry associations offers big advantages to small businesses. Attending meetups, and networking online helps cleaning business owners gain insider knowledge and grow their clientele. Some international associations include:
Here are a few ways to get involved with other associations and groups.
Local Associations
Industry associations offer networking, training programs, and advocacy. Membership provides community support and continuing education on regulations, techniques, and running a cleaning business successfully. Chat with local business leaders in your industry to find connections.
Local Meetups
Attending local meetups and trade shows is invaluable for making connections. Sites like Meetup help find upcoming events nearby. To use Meetup, simply enter your city, zip code, and event type. If you can't find an event nearby, make your own. Be sure to bring plenty of business cards to hand out and raise visibility.
Facebook Groups
Facebook groups unite cleaning professionals across the region and worldwide. Here are some Facebook groups to check out in the commercial cleaning niche.
The support and crowdsourced knowledge in these groups provide a treasure trove of insights.
Making connections locally and online helps cleaning businesses continuously improve and build their reputation. Joining associations, attending meetups, and networking on Facebook are smart ways to plug into the larger community. The relationships formed to support growth and success.
13. How to Market a Commercial Cleaning Business
Implementing an effective marketing strategy is essential when learning how to start a commercial cleaning business. There are many potential avenues to promote services and expand your market. Here, we'll walk you through common marketing ideas to explore.
Digital Marketing
Digital marketing is crucial in a world where nearly 30% of American business takes place online. There are many ways to make your mark on the internet, including:
Run Google Ads campaigns targeting local businesses and property management companies to drive website traffic
Create Facebook Ads promoting cleaning packages and target by geography and demographics
Start a YouTube channel creating tutorial videos on cleaning techniques and tips
Write blog posts optimized for SEO on topics like green cleaning practices and commercial disinfection
Claim and update online directory listings on sites like Yelp, Manta, and Google My Business
Send out email newsletters with cleaning tips, holiday promotions, etc. to build engagement
All of these things increase online visibility, and brand awareness among potential clients.
Traditional Marketing
Traditional marketing is any tangible form of marketing, including television, print, and radio. As you work to make your commercial cleaning business more visible, consider the following tactics.
Print flyers and mailers to distribute in office parks and leave at local businesses
Take out ads in local newspapers and magazines targeting business owners
Sponsor community events to get brand visibility and hand out promotional items
Run ads on streaming radio stations and podcasts listened to during work commutes
Rent advertising space on buses, billboards, magazines, community calendars, etc.
Attend local trade shows and conventions to network and gain new contacts
The most effective marketing incorporates both digital and traditional channels to cover all bases. Focusing on search, social, and referral-based marketing provides the best return for a commercial cleaning business.
14. Focus on the Customer
Providing excellent customer service is crucial for small business owners. If you want to retain clients and gain referrals, customers need to feel important. With a saturated market competing for contracts, customer focus might be a deciding factor.
Some ways to show commercial cleaning business clients you care include:
Responding promptly to inquiries about your cleaning business
Providing quotes quickly to convey reliability and professionalism
Being flexible on scheduling changes when issues arise
Following up after completing a job to ensure satisfaction
Sending holiday cards and small gift baskets to regular customers to nurture the relationship
Seeking feedback on how to improve to demonstrate that their needs come first
Training staff on professionalism to make a positive impression
Going the extra mile on the little things promotes loyalty. When clients are completely satisfied with the level of service, they're likely to recommend you to other businesses.