The Airbnb market has grown exponentially over the past few years. Revenues increased dramatically in 2022. This was a boon to Airbnb cleaning business owners, as there was a 30% drop in sales in 2020 during COVID-19.
The Airbnb cleaning services market is also on the rise. In 2022, the market size was valued at more than $74 billion. With a compound annual growth rate (CAGR) of 6.4% from 2023 to 2029, the market will reach more than $114 billion before 2030. It's a good time to invest in an Airbnb cleaning service.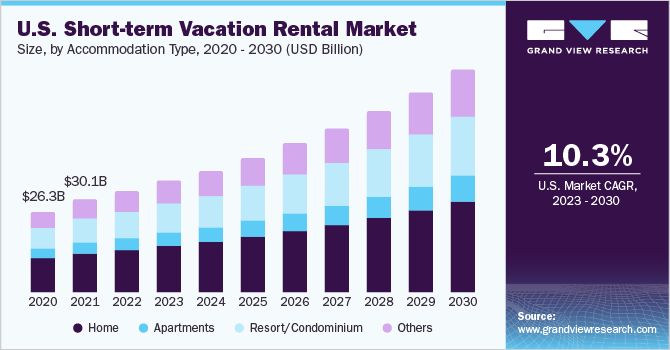 With so many Airbnb rentals now available, keeping units properly cleaned between guests has become big business. In this guide, we'll talk about how to start an Airbnb cleaning service, including marketing, customer engagement, registering your EIN, and more.
1. Conduct Airbnb Market Research
Market research is essential to developing an Airbnb cleaning service business plan. There are two types of market research, primary and secondary.
Primary market research is research you conduct yourself. This might include calling local competitors' Airbnb cleaning services and pricing or creating an online poll.
Secondary market research is third-party research. You might get this information from a government website, or through marketing statistics.
Some information to seek during market research includes:
Market Saturation
The Airbnb cleaning market is booming. Airbnb's explosive growth has created a major demand for professional cleaners. There are over 7 million Airbnb listings worldwide. The average Airbnb host earns $924 per month. With the high demand for short-term rentals, hosts need reliable cleaners to turn units over quickly.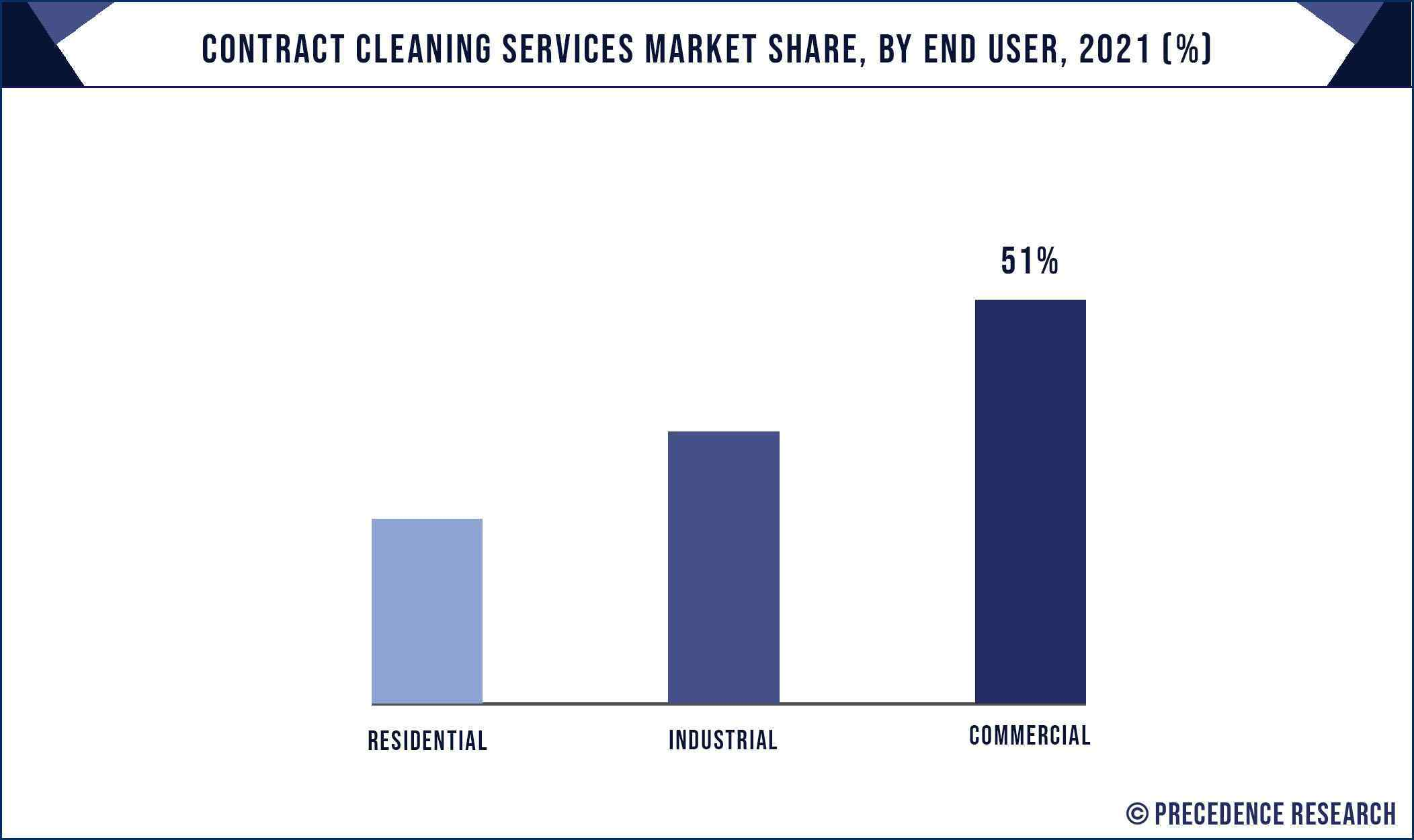 Potential Income
Airbnb cleaning services run $20 to $50 per hour. An Airbnb cleaner can earn $80 to $200 for cleaning a typical 2-bedroom unit. Cleaners working 5 days per week can easily gross $2,000 and up weekly.
Market Entry Barriers
The Airbnb cleaning market has low barriers to entry. Startup costs are under $500 for basic cleaning supplies. Natural network growth comes from referrals as you establish yourself with hosts.
Factors Driving the Market
Several factors fuel the Airbnb cleaning service market, such as:
Continued growth of the short-term rental market. Airbnb bookings increased by nearly 50% from 2019 to 2021.
Short booking windows. With travelers booking last-minute trips, fast turnarounds between guests are essential.
High guest expectations. Reviews make or break Airbnb listings. Cleanliness is a top factor in ratings.
Complex cleaning requirements. Airbnb units require more extensive cleaning than hotels. Checklists often exceed 30 tasks.
Increasing rates. As demand rises, cleaners can charge premium prices, especially during peak seasons.
Starting an Airbnb cleaning service lets you capitalize on this fast-growing market. Low startup costs, flexible hours, and high earning potential make Airbnb cleaning services a thriving prospective market.
2. Analyze the Competition
Thorough market research is key when starting a professional cleaning company. Assess your competitor landscape across these areas:
Online Search
Search online listings to identify active cleaning companies and solopreneurs in your geographic target market. Compile a list of 20 to 30 potential competitors and gather key data like services offered, rates charged, and customer reviews. This provides pricing intelligence and helps position your offering.
Analyze the online presence of top competitors. Search for their websites, online listings, and social media footprint. Evaluate the quality of content they publish and customer engagement levels. This is useful for optimizing your online assets later.
In-Person Competitor Visits
Interview Airbnb hosts in your region. Ask hosts about their cleaning needs, rates paid, pain points, and their process for selecting cleaners. This surfaces potential service gaps you can fill.
Pose as a customer and contact competitors about cleaning quotes. Ask detailed questions and take notes on their responses and professionalism. This reveals strengths and weaknesses you can learn from.
Reviews and Ratings
Review customer feedback on sites like Yelp and Google. Look for themes in what customers are saying about competitors' services. Complaints or gaps are opportunities to outperform.
Analyzing competitors helps you refine service offerings, set optimal prices, boost marketing effectiveness, and win market share.
3. Costs to Start a Dry Cleaning Business
Starting an Airbnb cleaning service has relatively low start-up costs compared to other small businesses. With some strategic decisions and frugality, initial expenses can be kept under $1,000.
Let's look at the breakdown of dry cleaning business expenses.
Start-up Costs
Start-up costs are any expenses you encounter to get started. This includes renting a shop or office, buying materials, and hiring staff.
Cleaning Supplies – $200-300
Business Formation Fees – $50-150.
Marketing Materials – $50-100 basic marketing materials like business cards, flyers, and print/online ads.
Insurance – $400-800 annually for general liability insurance policies.
Accounting Software – $120 annually for basic accounting software.
Incorporation/Permits – $50-500
Expect to pay somewhere between $1. 000 and $1,600 to get your Airbnb cleaning service off the ground.
Ongoing Costs
Ongoing costs are any expenses that continue throughout the life of your business, such as:
Self-Employment Taxes – Expect to pay 15.3% in Social Security/Medicare taxes on net business income.
Cleaning supply replenishment – $50-150
Insurance – $40-80
Accounting software subscription – $10 to $20 monthly
Office Supply replenishment – $20-$50 for pens, paper, folders, ink, and other basics.
Professional Associations – $50-$100
Total ongoing costs while offering professional cleaning services will run approximately $200-500 per month.
4. Form a Legal Business Entity
When starting an Airbnb cleaning business, choosing the right legal structure is key. The four main options each have advantages and drawbacks to weigh.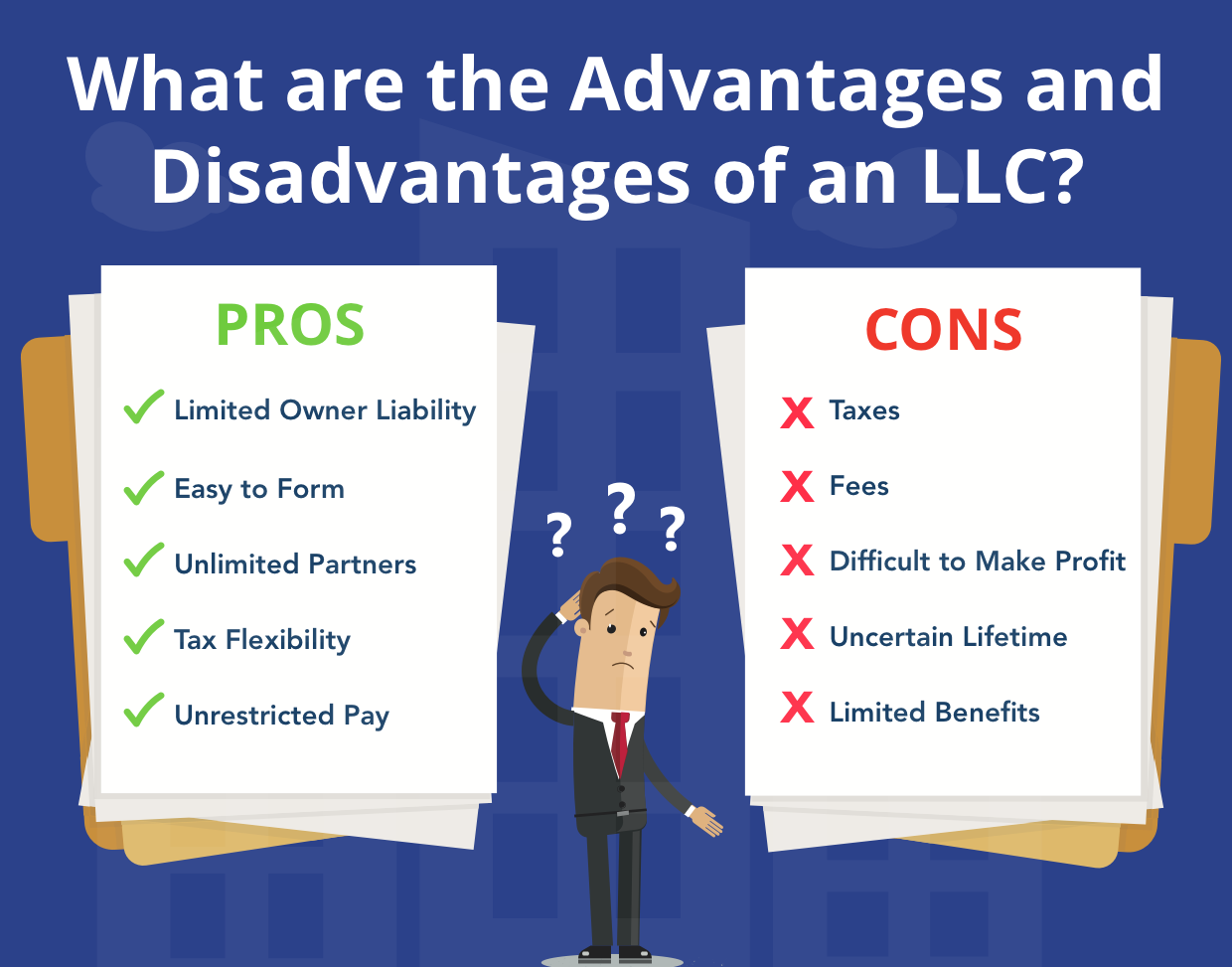 Sole Proprietorship
A sole proprietorship is the simplest structure. You own the business assets and debts. Setup only requires registering a DBA ("doing business as"). Pros are easy formation and minimal paperwork. Cons are an unlimited liability. You're personally responsible if sued. Difficult to raise investment capital or add partners.
Partnership
A general partnership shares ownership between two or more partners. Each contributes assets/capital and shares profits. Partners are liable for each other's actions. Simple to establish a partnership agreement. However, partners have equal control regardless of the ownership split.
Corporation
A corporation is a separate legal entity from its owners. Owners have limited liability. Only their investment is at risk. Corporations can sell stock and have continuity of life. However, extensive corporate formalities are legally required. Double taxation of profits and complex payroll taxes also apply.
Limited Liability Company (LLC)
A limited liability company (LLC) combines the positives of corporations and partnerships. LLCs limit owner liability and allow flexible management and profit-sharing without double taxation. Startup and maintenance are simpler than a corporation.
For Airbnb cleaning businesses, LLCs are ideal. They limit personal liability from accidents and support expanding your team over time. The only downside is state fees for forming and maintaining an LLC, but the protection is well worth it.
5. Register Your Business For Taxes
An Employer Identification Number (EIN) is a unique ID number used to identify a business entity. The IRS issues EINs for purposes like opening business bank accounts, paying employees, and filing taxes.
Obtaining an EIN is free and easy through the IRS website. The online application only takes minutes to complete. You'll need basic information like your name, address, and business structure. An EIN is issued immediately upon completing the form.
The process involves:
Navigating to the EIN Assistant and confirming you want to apply as a sole proprietor or LLC.
Answering questions about your business activities and ownership structure.
Providing your personal information like name, address, and SSN.
Reviewing your application details for accuracy before submitting.
Printing your EIN assignment notice from the IRS for your records.
In addition to a federal EIN, most states require sales tax registration if you plan to earn revenue. The Streamlined Sales Tax Program simplifies registration for Airbnb cleaning ventures planning to service clients in multiple states.
6. Setup Your Accounting
Accurately tracking your Airbnb cleaning services finances is crucial. Here are a few ways to manage the books.
Accounting Software
Using software like QuickBooks lets you automate accounting tasks such as:
Categorizing business expenses
Generating invoices
Tracking mileage
Reconciling bank statements
QuickBooks seamlessly syncs your bank and credit card transactions, eliminating manual data entry. Reports give real-time insight into your profits, cash flow, and tax liabilities.
Hire an Accountant
Hiring an accountant provides expert guidance tailored to your cleaning business. A qualified accountant handles essentials like:
Setting up QuickBooks with a chart of accounts optimized for your needs
Providing ongoing bookkeeping services to classify transactions
Preparing and filing quarterly payroll tax returns
Reconciling accounts to ensure accuracy
Producing monthly profit/loss statements
Advisory on maximizing tax deductions and credits
Preparing annual tax filings and financial statements
Expect to invest around $2000-4000 annually for a full-service accountant.
Open a Business Bank Account
Maintaining completely separate finances for your business is also key. Get a dedicated business checking account and credit card. Never commingle personal and business transactions – it complicates documentation and accounting.
Apply for a Business Credit Card
Applying for a small business credit card is straightforward. Lenders mainly evaluate your credit score and income. Startup businesses can get approved for $1000 to $5000 limits. Separate cards prevent tapping personal credit for the business. They also simplify tracking expenses.
7. Obtain Licenses and Permits
Launching a cleaning services brand requires business licenses and permits. Operating without proper credentials risks hefty fines or even closure. Check with the U.S. Small Business Administration for federal requirements. You can also use the SBA local permit search tool for state requirements.
Here are some common licenses and permits you may need.
Business License – Most cities and counties require a general business license to operate any commercial venture in their jurisdiction. Fees are typically $50 to $100 annually. The business license certifies you meet zoning, building code, and public health requirements.
Home Business Permit – If you plan to base your cleaning operations on your home, a home business permit is often mandatory. This allows limited commercial activities at your residence. Expect a $100 to $300 one-time processing fee. Some restrictions may prohibit chemical storage or non-resident employees at home-based businesses.
Janitorial License – Some states require a special janitorial or cleaning service license to operate legally. For example, California mandates a Home Cleaning Service Registration through the Contractors State License Board. Fees are $200 initially plus $50 annually.
Seller's Permit – If you plan to purchase cleaning supplies and materials wholesale for resale, a seller's permit is required. Wholesalers will request a copy before approving a tax exemption. Seller's permits are issued by state revenue departments, often simultaneously with sales tax registration.
Bonding – Some clients, particularly commercial vacation rental owners, may require cleaners to carry a janitorial service bond to work in their facilities. Bonds insure against employee theft or damage. Most insurance providers can issue these surety bonds for a few hundred dollars annually.
Securing all required licensing, permits, and insurance lets your Airbnb cleaning venture begin on the right foot. Work with your state and local government agencies to determine specifics for your situation.
8. Get Business Insurance
Carrying adequate insurance is crucial to protect your Airbnb cleaning business. Without proper coverage, a single accident or lawsuit could destroy everything you've built.
Insurance protects against:
Property damage to your supplies/equipment
Liability claims if a client or guest is injured
Loss of business income due to disaster
Medical bills if you're hurt on the job
Consider these scenarios:
Your cleaner accidentally damages a client's expensive rug, resulting in a $5000 replacement cost.
A guest trips on your mop bucket at a rental, breaking their ankle. Their $50,000 medical lawsuit exceeds your assets.
A fire in your home office destroys your supplies and computer. You can't service clients for weeks until restocked.
In each case, the right insurance policy covers the losses. Without it, your business assets and personal finances could be wiped out.
Securing coverage is straightforward:
Inventory your key risks based on your offerings and operations.
Get quotes from multiple small business insurers.
Choose a policy providing adequate liability, property, and income loss coverage.
Pay premiums on time to prevent policy cancellation.
Carefully document any claims and provide the necessary evidence.
Adjust coverage as your business evolves.
Expect to invest $500 to $1,500 annually for robust protection. While not legally mandatory, insurance is a must-have to shield your hard work and personal assets.
9. Create an Office Space
Having a professional office space lends legitimacy room to manage operations. As your Airbnb cleaning business plan puts you in the field, the buildings you work in are owned by vacation rental owners. An office space of your own provides a space for administration, hiring, training, and more.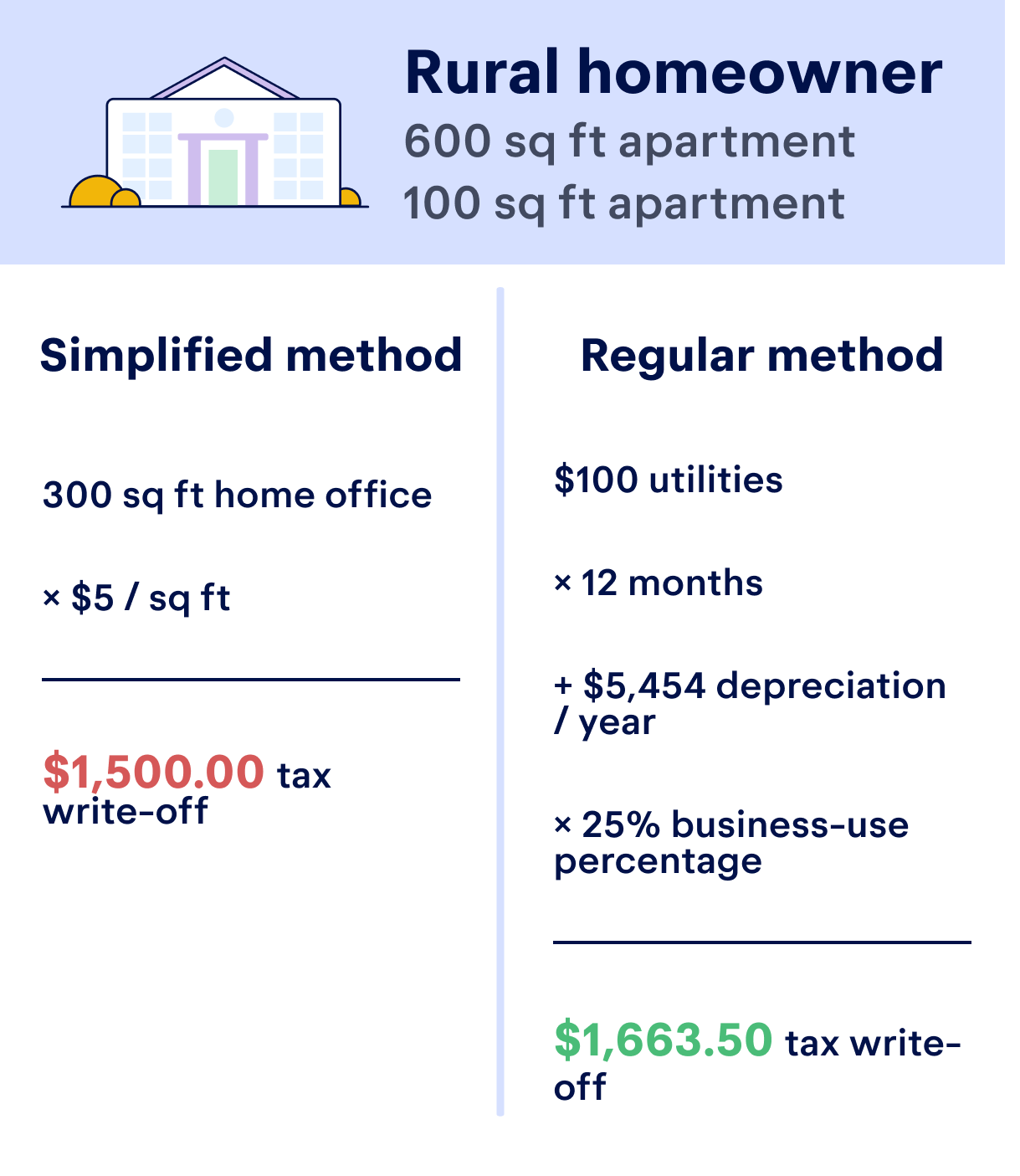 Home Office
A home office is a great way to save money on office space. This is a prominent choice for vacation rental cleaners. Expect minimal costs. You can also write your home office off in up to $1,500 worth of tax deductions each year.
Coworking
Coworking spaces like WeWork offer flexible shared offices, conference rooms, and amenities. Memberships provide addresses in multiple locations. They're ideal for meeting clients without committing to a long-term lease. Expect to invest $200 to $500 monthly.
Commercial
Commercial office spaces offer more room for your team and supplies as you scale up. Expect to pay $1,000 to $3,000 monthly for a few hundred square feet. The professional setting projects success when hosting meetings. This isn't a solid choice for a small professional Airbnb cleaning service.
10. Source Your Equipment
A new Airbnb cleaning business requires reliable cleaning tools and eco-friendly products to deliver quality service. You can source materials by buying new, buying used, renting, or leasing options.
Buying New
Buying new allows customizing your exact start-up kit. Essentials like vacuums, mops, and scrubbers run from $300 to $500. Buy from suppliers like Janitorial Direct. Purchasing new equipment ensures optimal condition and manufacturer warranties. Airbnb hosts may have preferences for the products you use.
Buying Used
Buying used saves substantially on equipment. Check local classifieds like Craigslist and Facebook Marketplace for deals on used commercial-grade tools. Expect to pay 50 to 75% off retail prices. Inspect equipment closely for defects and negotiate fair prices.
Renting
Renting equipment by the job is feasible for large cleaning equipment, but not standard mops and buckets. Renting helps avoids large upfront purchases when securing new clients. Scale up equipment only as your cleaning schedule fills. Just ensure rental availability and avoid frequent rental fees long-term.
Leasing
Leasing equipment through companies like Pacific Leasing spreads costs over 12 to 24 months. You pay a lower monthly fee but don't own the gear. Leasing works for large equipment purchases of $2,000 and up where buying outright is unrealistic.
11. Establish Your Brand Assets
Developing a strong brand is crucial for any cleaning company to stand out. By investing in core brand elements early, you lay the foundation for success.
Get a Business Phone Number
Start with a professional business phone number from a provider like RingCentral. Choose a local area code and dedicated extension like "Press 1 for Scheduling". This builds credibility with clients. Estimate $30 to $50 monthly for a hosted business line with call routing features.
Design a Logo
Next, create a polished logo and visual identity. Design services like Looka make logo design easy, with AI-generated options under $50. Choose a simple, memorable design that conveys your brand personality. Use it consistently across your website, business cards, social media, and cleaning supplies.
Print Business Cards
Business cards establish legitimacy, especially when meeting prospective clients. Sites like Vistaprint offer affordable, high-quality card printing. Carry cards to hand out when bidding on cleaning jobs. Use eye-catching designs highlighting your services, phone number, website, and email.
When meeting clients in person, bring customized print marketing materials like flyers, brochures, or postcards. Use your logo and brand colors. Outline your services, competitive rates, and guarantee of satisfaction. This bolsters your professional image.
Register a Domain Name
Register a domain name that matches your brand for a website. Check sites like Namecheap for availability. Choose an easy-to-say, easy-to-spell name.
Design a Website
Building a website is now simple with drag-and-drop services like Wix. Alternatively, hire a freelancer on Fiverr for affordable custom site design. Your website serves as a 24/7 advertisement highlighting your services, testimonials, contact form, and online booking.
12. Join Associations and Groups
Joining local professional groups and associations accelerates your growth as a professional cleaning service. Surround yourself with others in the industry for insider knowledge you won't find elsewhere.
Local Associations
Seek out relevant local associations like chamber of commerce chapters or regional cleaning/hospitality groups. Membership fees are generally $100-$300 annually. Local groups understand your market challenges and connections lead to referrals.
Local Meetups
Attend regular meetups and trade shows to connect in person. Sites like Meetup list events for entrepreneurs, small business owners, and cleaning pros. Bring business cards and be ready to share your services. The face-time forges relationships that boost your visibility and credibility.
Facebook Groups
If local meetup options are limited, tap into larger cleaning communities on Facebook. For instance, the Airbnb Cleaners Community group has over 59 thousand members worldwide. Ask questions, learn best practices, and find mentors. Some groups prohibit self-promotion, so focus on contributing value.
13. How to Market a Dry Cleaning Business
Implementing an effective marketing plan is essential for any Airbnb cleaning business. There are many ways to advertise your cleaning team. A solid marketing strategy should include various marketing methods.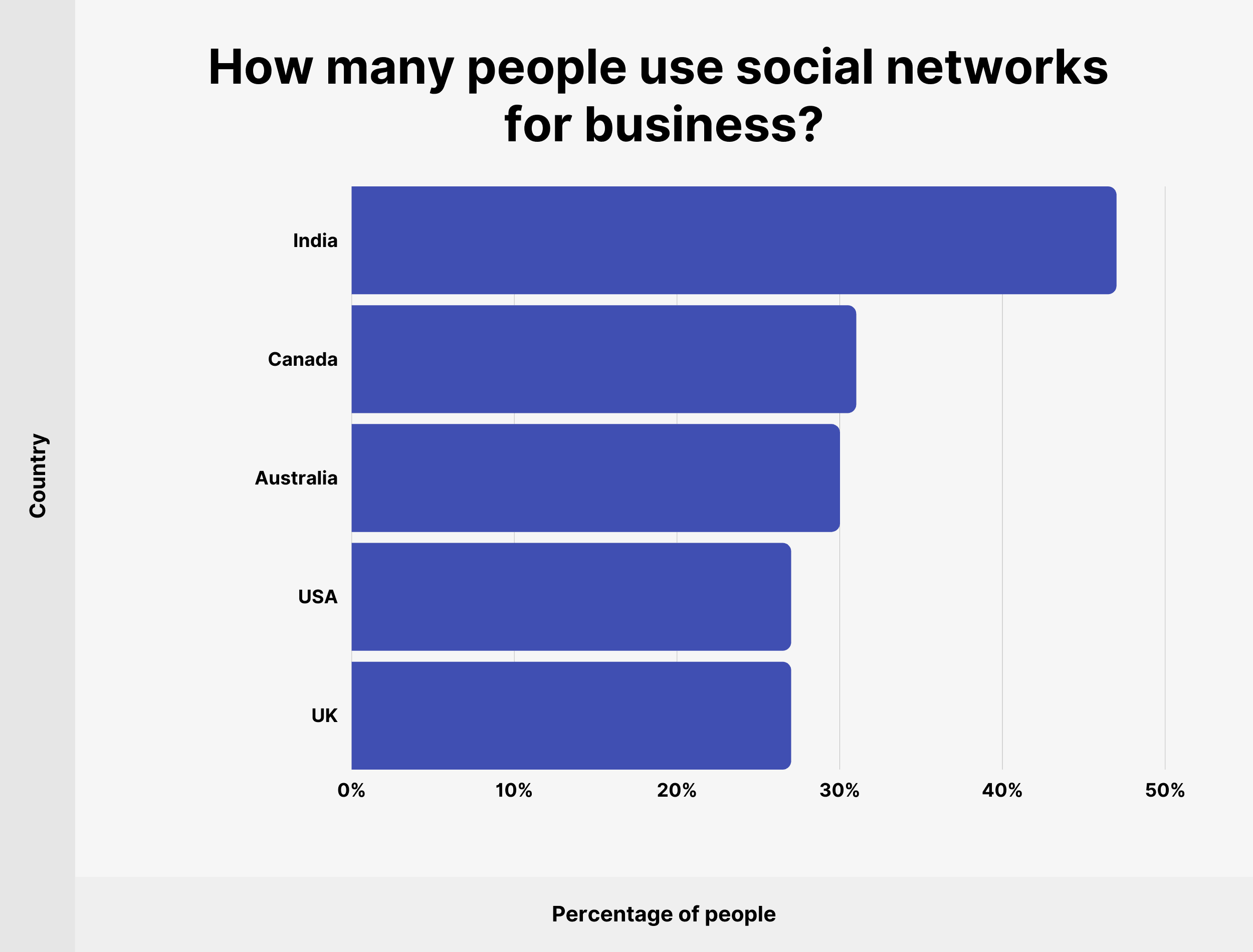 Family and Friends
Tap into your existing network by telling friends, family, and local contacts about your new venture. Nothing beats word-of-mouth referrals. Offer incentives, like a 10% discount for happy customers who refer new clients.
Digital Marketing
No marketing strategy is complete without digital marketing efforts. Some options to consider, include:
Search ads through Google Ads targeting keywords like "Airbnb cleaners near me"
Facebook/Instagram ads geo-targeted to hosts in your region
Creating YouTube videos showcasing your cleaning process from start to finish
Blogging about cleaning tips and experiences as an Airbnb host
Claiming online profiles on sites like Yelp to manage your reputation
Using chatbots on messaging apps to qualify new leads 24/7
Partnering with rental agencies to list you as a recommended cleaner
Sponsoring relevant podcasts to get in front of hosts looking for cleaners
Include relevant information, like the cleaning process, in your advertisements. Remember these ads are geared toward Airbnb hosts, not general consumers. Your cleaning team is looking for Airbnb hosts to hire you for ongoing services.
Traditional Marketing
Traditional marketing is a great way to share your vacation rental cleaning business with locals. Traditional marketing includes a variety of mailers and other tangible resources, such as:
Brochures to mail to nearby Airbnb rental operators
Classified ads in local newspapers and magazines
Vehicle wraps or signage for high visibility
Door hangers and flyers in popular Airbnb neighborhoods
Billboards or bench ads near airports/tourist spots
Radio ads on local stations promoting your services
Real estate networking events to connect with landlords
The best approach is testing different channels to see what delivers results. Leverage digital marketing to relay your message at scale. Use targeted traditional marketing to increase local awareness with Airbnb hosts.
14. Focus on the Customer
Providing exceptional customer service is imperative for any Airbnb cleaner. Satisfying customers leads to referrals and repeat business essential for growth. Here are some tips to keep your clients pleased.
Follow up after the cleaning process for candid feedback.
Respond promptly if issues arise.
Surprise clients occasionally with a small gift like flowers, chocolate, or a thank you card.
Follow up between bookings so clients know you're eager for their next reservation.
Offer other Airbnb cleaning services outside of the norm (ex. pool cleaning, gardening, etc.)
By providing exemplary customer service, you become a trusted partner to rental owners. This earns repeat business and referrals as they recommend you to other hosts.