The drone services industry is taking off. Recent reports show the global market for commercial drone services reached $4.5 billion in 2021, with a steady compound annual growth rate (CAGR) of 9.1%. The U.S. global drone camera market was $5.98 billion in 2022, with a shocking CAGR of 32.1%.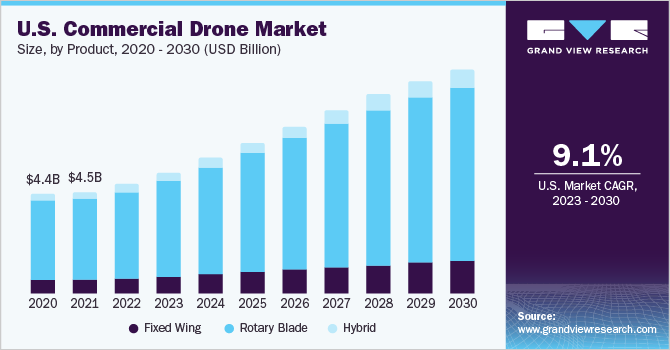 Aerial photography is the main reason for most drone photography. As camera and flight stabilization technologies continue to advance, drones become increasingly popular among photographers and videographers. Drones are used in a variety of industries including wedding and real estate photography.
In this guide, we'll talk about how to start a drone photography business. Some topics being covered include market research, competitive analysis, registering an EIN, accounting protocols, and more. If you want to run your own drone photography business, check this out.
1. Conduct Drone Photography Market Research
Drone photographers must start a business plan like anybody else, with market research. There are two main types of market research, primary and secondary.
Primary research is information you get yourself. Examples include calling local competitors to learn about pricing and service models. Secondary research is research provided by a third party. This data might come from a government statistics website to tell you about market saturation.
Market research tells you a lot about your business prospects, including the following:
Trends in the Drone Market
Drone type is one of the trends to check on before purchasing your drone photography business equipment. According to Grand View Research, most drone photography businesses choose rotary blade-style drones. Fixed-wing and hybrid models are also allowed.
Service Pricing and Income
Knowing how much you can make as a drone photography business is important going in.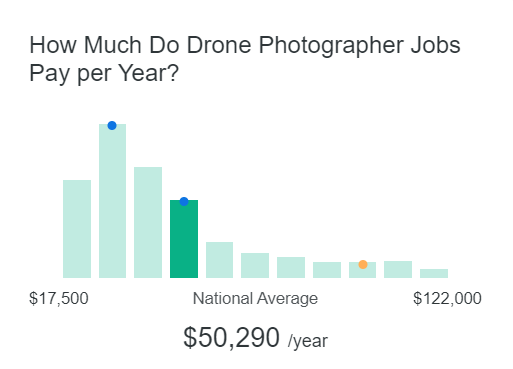 On average a single drone photographer makes $50,290 per year. On the low end. drone photographers earn $17,500 and on the high end $122,000. Different job types impact the amount you earn on any given task.
Uses of Drone Photography
There are many services offered by drone photographers, including:
Weddings
Real estate
Surveying land
Damage assessment
3D mapping
damage assessment
agriculture processing
There's a recent influx of drone camera use in agriculture, construction, energy, and public safety.
Equipment Costs
The upfront costs of top-quality drone equipment can be steep, ranging from $1,000 to $10,000 and up for higher-end enterprise models. The expanding drone photography market provides ample avenues to recoup investments.
2. Analyze the Competition
Thorough competitive analysis is crucial when assessing the drone photography landscape in any given region. Some things to consider during research are market saturation and how many drone photographers are in your area. Other things to factor in include service offerings and drone models.
There are a range of drone models, each with pros and cons. Some have one camera, others multiple. Some use fixed wings, others rotary.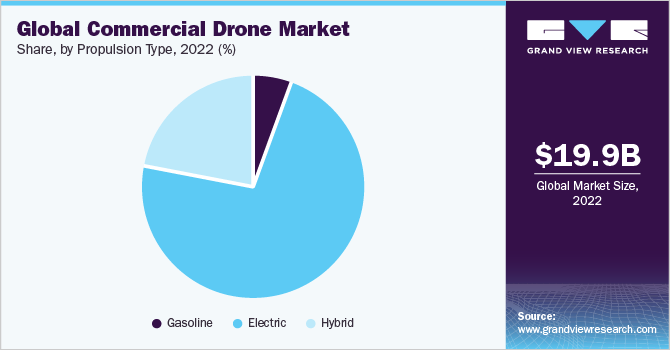 In terms of energy, most competitors are using electric drones, compared to gas-powered, or a hybrid model.
Now that you know what you're looking for, where do you look? Here are some tips for finding relevant competitor information.
Use Online Directories
Search online directories and platforms like Yelp to identify established photography studios offering drone photography services. Analyze their websites and marketing materials to gauge factors like pricing, positioning, types of clients, and portfolio quality.
Check Online Presence with Search
Evaluate online presence by compiling a list of drone photographers across review sites, Google searches, and social media. Analyze the SEO strength of their websites based on page rank and keyword visibility. Examine social followings, engagement levels, and customer sentiment in reviews.
Look at Social Media Hashtags
Exploring aerial photography hashtags on Instagram digs up active drone pilots in a region. You can also see the types of content receiving high engagement. Monitoring drone community forums like Dronethusiast also provides insight into key players and reputation.
3. Costs to Start a Drone Photography Business
Starting a commercial drone photography business requires significant upfront investment. High-quality equipment, licensing, insurance, and other expenses add up. Here's a breakdown of the costs you'll encounter as you start an aerial photography business.
Start-up Costs
Start-up costs are expenses you meet as a new professional drone photographer. These include costs such as:
Photography drones: $5,000 to $20,000 and up for an enterprise-level quadcopter with a robust camera, extended flight time, and safety features.
FAA Part 107 Remote Pilot License – $150
Part 107 license: You must pass an aeronautical knowledge test at an FAA-approved center. Allow $150 for prep materials and test fees.
Liability Insurance – $1,200 per year
Professional Photo/Video Editing Software – $10 to $50/month
Photo editing software like Adobe Photoshop and Lightroom run $10-$20/month. Video editing software such as Premiere or Final Cut Pro cost $20-$50 monthly.
Computer and Monitor – $1,500+
A high-end laptop or desktop PC – $1,500 and up for suitable specs.
Professional Association Fees – $275
Miscellaneous – $500 (domain registration, cloud storage subscriptions, printing marketing materials, acquiring permits, and other initial administrative expenses).
With the equipment, licensing, insurance, and core infrastructure in place, photographers can expect around $7,000 to $25,000 in start-up costs.
Ongoing Costs
Ongoing costs are the expenses your business continues to meet throughout its lifespan. This includes inventory replenishment, maintenance, and rental fees. Here's a breakdown of ongoing costs for a standard drone photography business:
Equipment maintenance and replacement – $200/month
Drone insurance premiums – $100/month
Website hosting, maintenance – $100/month
Software subscriptions – $100/month
Professional association dues – $25/month
Office supplies/utilities – $100-$200/month
Annual costs like domain renewals, liability insurance premiums, licensing renewals, equipment upgrades, and marketing expenses can run an additional $5,000 per year.
4. Form a Legal Business Entity
When starting any business, one of the most important legal decisions is choosing your entity structure. For a drone photography company, the entity you form can impact taxes, personal liability, and options for growth. We'll compare the most common structures:
Sole Proprietorship
A sole proprietorship is the simplest option. You operate as an individual with unlimited personal liability. Any debts or legal actions apply directly to you rather than a separate business entity.
Pros for drone photography:
Easy and inexpensive to form – just start operating
No corporate taxes – profits pass through to your taxes
Maximum control as sole owner
Cons:
Unlimited personal liability if sued for drone mishaps
Difficulty raising investment capital for growth
Partnership
A partnership involves two or more co-owners sharing profits and management duties.
Pros:
Relatively easy to form via partnership agreements
Profits pass through to partners' taxes
Cons:
Partners are jointly liable for debts and lawsuits
Shared ownership can lead to disputes on strategy
Limited Liability Company (LLC)
An LLC combines pass-through taxation with limited personal liability protection.
Pros:
Owners' assets protected from debts/lawsuits
Profits pass through as personal income
Additional owners/investors easy to add
Cons:
More complex formation process than sole proprietorships
Requires drafting an LLC operating agreement
Corporation
A corporation is a legal entity fully separate from its owners.
Pros:
Owners not personally liable for corporate debts/lawsuits
Raising funds through the sale of stock shares
Cons:
The most complex and expensive entity to create and maintain
Subject to corporate income taxes on profits
An LLC provides the best blend of protections while enabling pass-through income tax treatment. This is often a top choice for a drone photography business.
5. Register Your Business For Taxes
One key legal task before operating any business is obtaining an Employer Identification Number (EIN) from the IRS.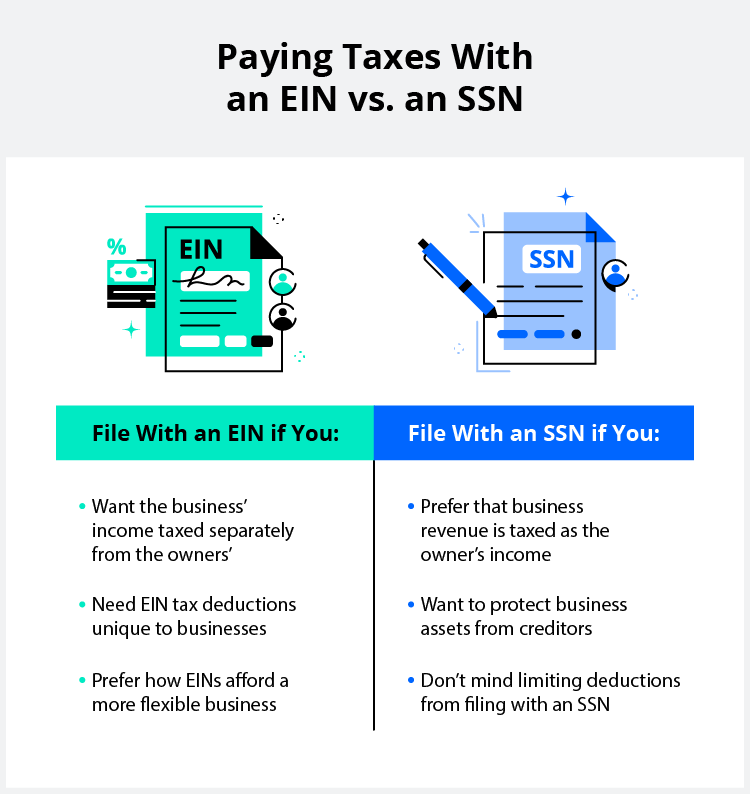 An EIN is essentially a Social Security number for your business. It uniquely identifies your company for tax and reporting purposes. You'll need an EIN to open a business bank account, apply for licenses/permits, hire employees, and file taxes. An EIN is required when registering your business as an LLC or corporation.
Applying for an EIN is free and fast directly through the IRS website. Follow the step-by-step application and you will receive your EIN immediately. Make sure to print/save the confirmation notice.
Along with your EIN, take the necessary steps to register with your state to collect and remit any required sales taxes. Failing to collect and submit sales tax exposes your business to hefty penalties.
6. Setup Your Accounting
Meticulous financial record-keeping is crucial for a drone photography business. It helps track revenue, expenses, profitability, and tax liabilities. For drone photography ventures, setting up organized accounting processes from the start prevents major headaches down the road.
Get a Business Bank Account
Begin by separating personal and business finances. Open a dedicated business checking account through your bank or an online provider to keep company funds isolated.
Use Accounting Software
Establish an accounting system to categorize and log all transactions. User-friendly software like QuickBooks automates records of income and expenses by syncing to your business bank/credit card accounts. Expect costs of $10-$50 per month.
Hire an Accountant
While accounting software is indispensable, partnering with an accountant provides professional guidance tailored to your situation. A qualified accountant can handle tasks like:
Setting up your chart of accounts and accounting system
Providing bookkeeping and reconciliation services
Preparing sales tax filings
Helping manage payroll/HR requirements
Filing annual business tax returns
Expect to invest around $200 to $500 monthly for full bookkeeping services. Come tax time, accountants typically charge $500-$2,000 to prepare federal and state filings. However, proper year-round accounting reduces year-end work.
Apply for a Business Credit Card
Applying for a small business credit card brings benefits like separate spending and rewards. Providers weigh factors like business revenue, credit score, years in business, and industry risk to determine credit limits. Expect a lower limit initially that increases as your company demonstrates financial soundness.
7. Obtain Licenses and Permits
Before taking flight, new drone photography businesses require permits and licenses. Check with the U.S. Small Business Administration for federal requirements. The SBA also has a local search tool to look at state and city permits.
The most crucial license for commercial drone operators is the Federal Aviation Administration (FAA) Remote Pilot License (FAA Part 107 certificate). Passing the aeronautical knowledge test earns your Remote Pilot certificate to fly drones under 55 lbs. in uncontrolled airspace. Renewals are required every 24 months.
The FAA Part 107 rules limit drone flights to 400 feet altitude and within visual line-of-sight. You can request waivers to exceed these restrictions for projects like tall structure inspections. Make sure all necessary waivers are secured for the planned flight activities.
For drone shoots on public property, you may need special permits from local authorities. Thoroughly check municipal codes for any restrictions on locations or times of use. Parks, beaches, and protected wilderness areas often have explicit drone regulations.
8. Get Business Insurance
Carrying adequate insurance is crucial to protect the drone photography business against liabilities. Without coverage, just one incident could permanently ground your business.
Here's a closer look at the risks involved.
A drone crash causes $250,000 in structural damage to a client's building.
Equipment theft during a shoot leaves you unable to operate and out $15,000.
A battery malfunction ignites a fire that causes injuries and property damage.
The right insurance policies mitigate these risks that could otherwise inflict severe financial harm or bankruptcy:
General liability – Covers property damage/bodily injuries caused by your operations.
Commercial UAV policy – Protects your drone equipment and accessories.
Errors & omissions – Safeguards against claims of inadequate services.
Data/image loss – Reimburses clients if shoots fail to capture usable media.
Business owner's policy (BOP) – Bundles property/liability coverage.
Purchasing coverage begins with requesting quotes from providers like Coverdrone, and SkyWatch.AI. When comparing policies, verify:
Your particular equipment models are covered
Liability limits align with replacement costs
Operations like night flights or urban areas are eligible
worldwide coverage for travel shoots
Expect annual premiums of around $1,200 to $5,000 based on your risk profile and coverage limits.
9. Create an Office Space
While much of the work is done in the field, securing office space provides an essential home base for operations. It also provides privacy for consultations, equipment storage, and media processing.
Some common office types for a drone photography business include:
Home Office
Converting a spare room into a basic office typically costs under $2,000 for a desk, chair, computer, and storage. No commute provides flexibility and work/life integration. However, home offices lack distinction from personal spaces.
Coworking Space
Shared offices like WeWork offer affordable plug-and-play environments with flexible month-to-month plans starting at around $300 per month. Networking opportunities, meeting rooms, and administrative support save startups time and money. Choose from private, semi-private, or shared spaces.
Retail Space
For drone operators who sell equipment or offer walk-in photo printing, a storefront allows product displays and local visibility. Triple-net leases around $3,000 per month provide full autonomy but require extensive build-outs. Retail space works best for established operators.
Commercial Office
Leasing dedicated office space provides room for staff expansion later on. Expect starting rates of $1,000-$1,500 monthly for simple commercial suites. While costly, traditional offices project professionalism for client meetings.
10. Source Your Equipment
Launching a drone photography business requires acquiring specialized gear to capture professional aerial media. From drones and cameras to accessories and software, operators have several options to secure the necessary equipment affordably.
Buying New
Major online retailers like B&H Photo and Amazon offer the latest drone models, cameras, and accessories at MSRP prices. Local camera stores may also carry select inventory. Buying new gives you cutting-edge equipment under warranty but at premium pricing. Expect to spend $10,000 fully outfitted with pro-grade gear.
Buying Used
Purchasing used drones and equipment can greatly reduce upfront costs. Scour sites like eBay, Craigslist, and Facebook Marketplace for lightly used drones, gimbals, and cameras discounted 30% to 60% off retail prices. Perform due diligence inspecting used gear and verify remaining warranty coverage if purchasing from another operator.
Renting
Short-term rental services like Lensrentals allow testing drones, cameras, and accessories for 1 to 7 days at reasonable rates before committing to large purchases. Rentals provide flexibility but become pricey for ongoing long-term needs. Useful for trying options to determine ideal gear.
Leasing
Some specialized equipment providers offer leasing programs for drones and industrial cameras designed specifically for commercial use. Monthly payments allow spreading costs over time rather than large lump sums. However, leasing terms tend to run for 12-24 months.
11. Establish Your Brand Assets
Developing a strong brand identity helps a drone photography business stand out, build credibility, and foster customer recognition. Essential steps for new startups include:
Getting a Business Phone Number
Purchasing a dedicated business phone number lends legitimacy versus using a personal cell. Options like RingCentral provide toll-free and local numbers with professional call routing starting around $30 per month. Custom greetings and extensions reinforce branding.
Creating a Logo and Brand Assets
A polished logo provides visual identity and memorability. Drone companies should consider an icon-based mark conveying key themes like flight, perspective, and technology. Services like Looka offer affordable logo design starting at around $20.
Cohesive fonts, colors, and graphic elements maintain branding on your website, business cards, packaging, and marketing materials.
Business Cards and Signage
Business cards enable providing contact info and conveying your brand stylishly. Signage with logo reinforces visibility. Services like Vistaprint print affordable batches of cards, banners, and decals starting at $10.
Purchasing a Domain Name
Secure a domain name matching your company for branding and professional email addresses. Aim for short, intuitive names clearly conveying services. Register for 2+ years. Use WHOIS privacy. Services like Namecheap provide domains starting at around $15 annually.
Building a Website
Every photography company needs a website to showcase work and book clients. DIY builders like Wix allow the creation of stylish sites with e-commerce and booking. Expect to invest $100 for a custom domain and removal of ads. Alternatively, you can hire web developers on freelance sites like Fiverr to fully custom-code sites starting around $500.
12. Join Associations and Groups
Tapping into local networks provides invaluable connections and marketing exposure for a new drone photographer. Some methods to get connected include:
Local Associations
Joining associations like the Professional Photographers of America connects you to established pros in your region sharing insights. Expect annual dues of around $250. Regional drone groups like the Drone Photo Awards provide access to local pilots.
Local Meetups
Sites like Meetup provide listings of meetups in your area related to drones, photography, videography, and entrepreneurship. These casual events offer low-pressure networking and chances to demonstrate your expertise.
Facebook Groups
From general small business advice to drone-specific conversations, Facebook groups create digital communities to exchange insights. Follow groups like Drones for Beginners and Drone Photography and Videography Techniques with thousands of users to connect with.
13. How to Market a Drone Photography Business
Implementing ongoing marketing is essential for your drone photography business to continually attract new clients.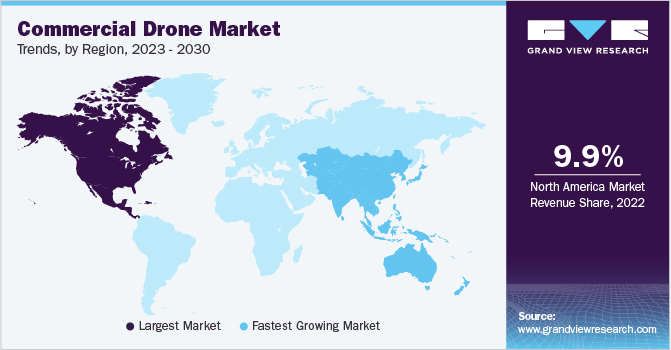 The largest commercial drone market is in the United States. With a saturated market, a successful drone photography business needs to stand out. Smart marketing provides the tools needed to get ahead and make a mark among drone photographers.
Here are some ways to get your drone photography marketing started:
Friends and Family
Start by leveraging your existing network. Offer discounts to friends/family to generate portfolio samples and testimonials. Satisfied early customers who see you firsthand provide invaluable referrals as you build credibility.
Digital Marketing
Digital marketing enables efficiently reaching target customers. Effective approaches include:
Google Ads to get found for searches like "drone photographer"
Facebook/Instagram ads targeted locally and to photography/video interests
Post portfolio clips on YouTube and Instagram Reels
Start a drone photography blog and share insights
Optimize website for SEO around aerial media keywords
Email newsletters with exclusive behind-the-scenes footage
Run drone photo contests offering prints as prizes
Outreach to local media offering free aerial b-roll footage
Sponsor relevant podcasts and blogs related to drones or photography
The wide digital reach positions you as an authority in aerial media and surfaces leads. Budget around $300 monthly to test various platforms and assess performance.
Traditional Marketing
Traditional tactics also still have roles in rounding out marketing:
Business card and flyer distribution at events/networking meetings
Attending local chamber of commerce mixers to connect in-person
Direct mail postcards to real estate offices offering shoots for listings
Radio ads on local stations describing your unique aerial services
Billboards showcasing your work for commuters at busy intersections
Vehicle wraps or signage on your car/drone case for brand visibility
Cold calls and in-person meetings to pitch services to businesses
While digital channels tend to provide the best ROI, local print/radio ads and in-person networking inform prospects and reinforce your professional reputation in the community.
14. Focus on the Customer
Providing exceptional customer service is crucial for drone photography companies to keep clients satisfied, gain referrals, and stand out from competitors. Some ways to connect with drone photography customers are:
Quick Responses: Responding promptly to inquiries with quotes within 24 hours shows prospects you value their time. Thoroughly explaining your creative process and listening to desired shots builds trust.
Client Updates: Give clients frequent project updates and involve them in edits/proofs to meet their vision.
Follow-up: Following up post-shoot to get feedback makes customers feel valued. Address any concerns immediately plus offer them prints at cost to show appreciation.
Be Flexible: Providing flexible scheduling and pricing options caters to different needs.
The goal is to craft a personalized 5-star experience. This fosters loyalty and motivates satisfied customers to enthusiastically vouch for your services.