The U.S. laundry and dry cleaning business had an estimated value of over $10 billion in 2021. With a compound annual growth rate (CAGR) of 4.5% from 2022 to 2030, it's a good time to start a dry cleaning business. Although growth is evident, there was a 2% decline between 2022 and 2023.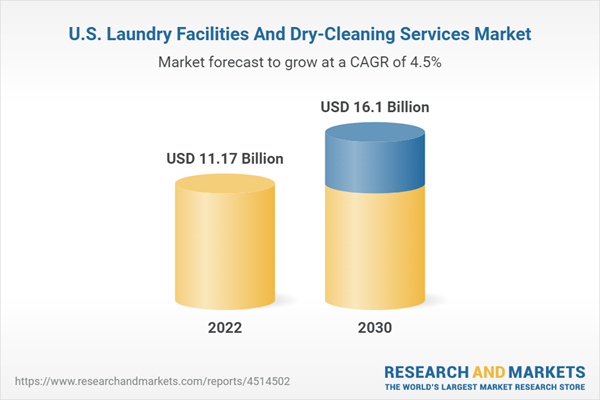 According to IBIS World, there are 28,592 dry cleaners in the United States. Throughout these individual shops and chains, there's a plethora of service opportunities, including leather and suede, fur cleaning, wedding gown preservation, alterations, and area rug cleaning.
In this guide, we'll discuss how to start a dry cleaning business. Some topics we'll cover include market research, competitive analysis, EIN registration, entity formation, marketing, and more. Here's everything you need to know about starting a dry cleaning business.
1. Conduct Dry Cleaning Market Research
Market research is essential for a successful dry cleaning business. It helps you glean important information to build a successful business model. There are two main types of market research, primary and secondary.
Primary research is research you conduct yourself. This is information garnered by speaking to locals, creating online polls about preferred laundry services, and reaching out to competitor services to learn about pricing and service models.
Secondary research is research gathered by a third party. This could be something like demographic statistics from a government website, or industry-specific data from a marketing company.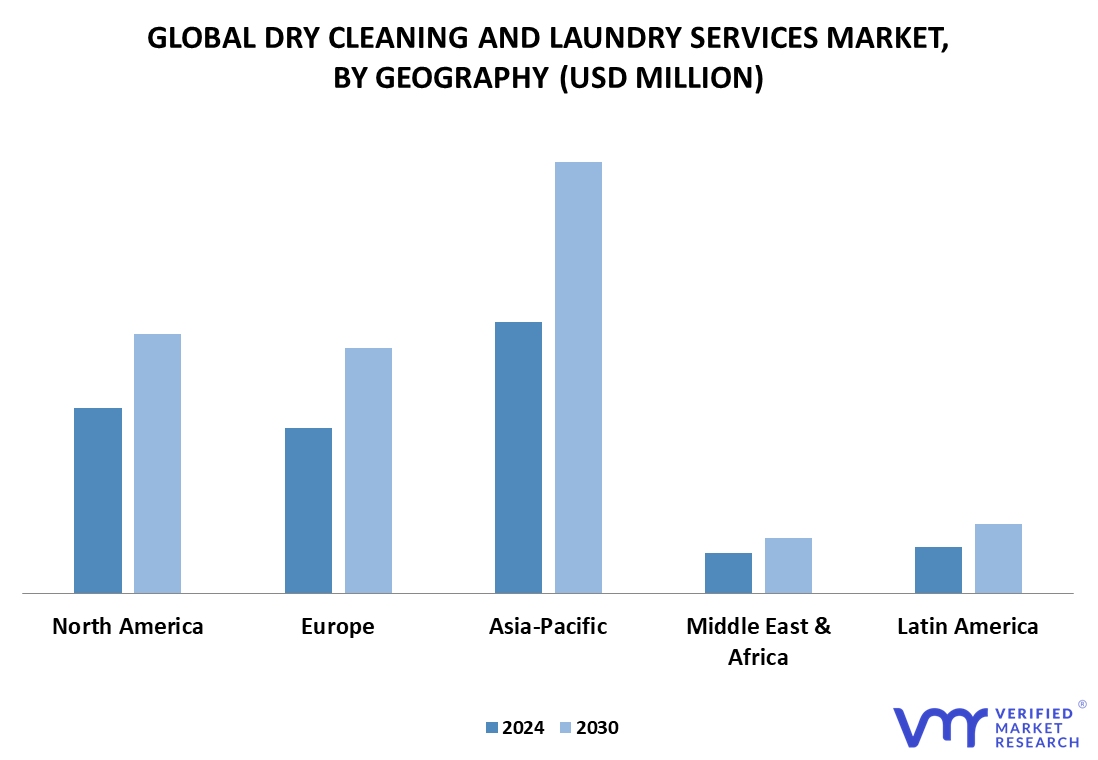 Some of the information you'll search for includes:
Top Competitors
Most dry cleaning businesses are small, privately-owned operations with fewer than 10 employees. The top four players are Cintas, Aramark, UniFirst, and Angelica.
Market Saturation
The states with the most dry cleaners are New York, California, and Texas. New York has over 1,890 dry cleaners, according to IBIS World.
Driving Forces in the Industry
Population and income growth drive demand, as dry cleaning is tied to fashion trends and professional clothing needs. More women joining the workforce has also increased the use of business attire requiring dry cleaning. Metro areas and neighborhoods with higher incomes tend to have greater demand.
Challenges to the Industry
The industry faces threats from changes in clothing materials and environmentally-driven government regulations on solvents. However, opportunities exist with newer computerized equipment, environmentally friendly solvents, and convenient pickup/delivery services.
Common Dry Cleaning Services
Most dry cleaners are full-service operations, providing laundry, pressing, repairs, alterations, and wedding gown preservation. Larger companies offer uniform rental services, carpet cleaning, and specialty leather care. Additional services like rewards programs and mobile apps provide a competitive edge.
With careful planning and solid execution, new dry cleaners can find their niche despite industry maturity and consolidation.
2. Analyze the Competition
Thoroughly evaluating competitors is crucial when launching a new dry cleaning operation. Begin by identifying all existing cleaners within a several-mile radius of your prospective location. Drive around the neighborhood and look up "dry cleaners near me" online to build a comprehensive list.
Other ways to determine your local competitors include:
Visiting Competitor Websites
Visit competitor websites and social media pages to assess their services, prices, specials/discounts, and positioning. Make notes of the equipment and technologies they use. The services, prices, and promotions they offer will influence how you differentiate.
Read Reviews and Rating
Search online reviews and rating sites like Yelp to gauge customer satisfaction levels and see common complaints. This reveals pain points to avoid and areas where you can excel. Patterns of low ratings for certain locations signify opportunity.
Contact Local Dry Cleaners
Call each cleaner to inquire about turnaround times, delivery options, wedding gown cleaning, and other niche services. Note it provides and promotes add-ons like rewards programs, complaint procedures, and green cleaning methods.
Visit Stores In-Person
Visit physical store locations in person to evaluate the customer experience. Observe store layout, cleanliness, signage, and staff professionalism. Be mystery shoppers using inspection checklists to compare pricing, quality, and timeliness. See if the staff engages customers and provides education.
3. Costs to Start a Dry Cleaning Business
Starting a dry cleaning business requires significant upfront capital. Start-up costs range from $100,000 to $500,000 for equipment, lease, inventory, and permits. Profit margins are thin, averaging 2 to 4%. Here, we'll discuss start-up and ongoing business expenses successful dry cleaning business owners encounter.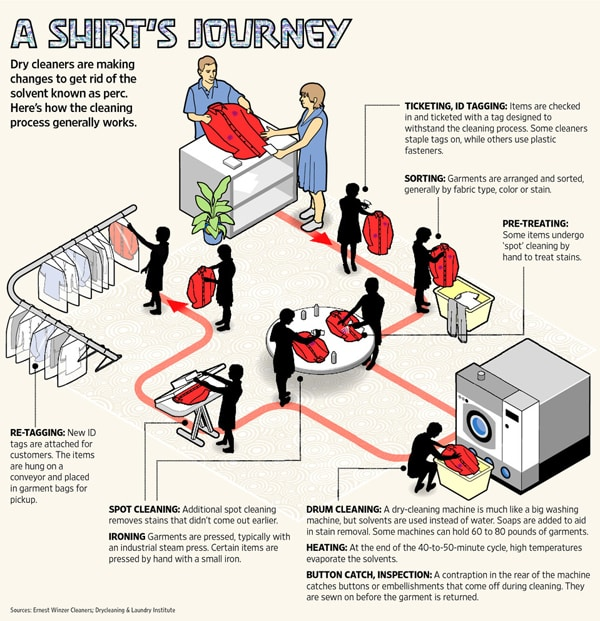 Startup Costs
Total start-up costs typically range from $100,000 to $500,000. Here's a breakdown of where the money goes as you learn how to start a dry cleaning business.
Industrial dry cleaning equipment (washer, dryer, presser) – $60,000 to $150,000
Stain removal machines and tools – $5,000 to $10,000
Sewing machines and laundry equipment – $5,000 to $10,000
Hangers, garment bags, cleaning supplies – $5,000 to $10,000
Computers and POS system – $2,000 to $5,000
Initial inventory of detergents/solvents – $5,000 to $10,000
Leasing a 1,500 sq ft shop – $20 to $40 per sq ft monthly rent
Purchasing and renovating existing laundry – $200,000
Signage – $1,000 to $5,000
Business operating permit – $50 to $500
Sales tax permit – $100 per year
Air quality control district permit – $500 to $1,500
Wastewater discharge permit – $250 to $1,000
Health department permit – $100 to $500
Liability insurance – $2,000 per year
Lawyer fees for legal setup – $1,500 to $5,000
Accountant fees – $200 to $500 per month
Employee wages for first 2 months – $5,000
Employment taxes – 15% of wages
Workman's comp insurance – $1,000 per year
Marketing and branding – $2,500
Utility deposits – $500 to $1,500
2 months working capital cushion – $15,000
Ongoing Costs
Ongoing monthly costs range from $15,000 to $40,000. These are costs to maintain and upkeep your business, including replenishing inventory and paying bills. This is a basic breakdown of some standard ongoing dry cleaning business costs.
Rent and utilities – $5,000 to $10,000
Equipment lease payments – $1,500 to $5,000
Staff wages and taxes – $5,000 to $15,000
Supplies and inventory – $2,000 to $5,000
Insurance and permits – $500 to $2,000
Marketing expenses – $500+
Careful financial planning and cost control measures are essential to succeed long term. Efficient operations and high sales volume enable profitability.
4. Form a Legal Business Entity
When establishing a new dry cleaning operation, owners must choose a legal structure for the business. The four main options each have pros and cons to weigh.
Sole Proprietorship
Simplest and least expensive to set up. The owner fully controls decisions and keeps all profits. However, unlimited personal liability makes sole proprietorships risky for hazardous dry cleaning work. Sole proprietors must also handle all taxes through personal returns.
Partnership
A partnership splits control and profits among two or more co-owners. More resources and expertise by pooling assets and skills. But partnerships have unlimited liability and lack continuity if a partner leaves. All partners pay taxes on their share of income.
Limited Liability Corporation (LLC)
LLCs limit owner liability and allow tax flexibility as a pass-through entity. Owners aren't personally responsible for business debts and an LLC avoids double taxation. LLCs can attract investors and add new members more easily than sole proprietors. Startup costs are higher but ideal for dry cleaners.
Corporation
Establishing a corporation creates a distinct legal entity separate from owners. Owners have limited liability for business debts and actions. Corporations can sell stock and raise capital from investors. However, incorporation involves more complex rules and higher accounting costs. Double taxation of profits and dividends.
For small dry cleaners, LLCs offer the best blend of liability protection and tax advantages without major complexity. The flexibility to operate and make decisions like a sole proprietorship while limiting personal financial exposure makes LLCs an attractive option.
5. Register Your Business For Taxes
All dry cleaning businesses must obtain an Employer Identification Number (EIN) from the IRS to operate legally. This unique nine-digit number identifies your business for tax and reporting purposes.
An EIN is required to open a business bank account, apply for licenses and permits, hire employees, and file tax returns for your LLC, corporation, or partnership. Sole proprietors can use Social Security numbers instead.
Applying for an EIN is free and easy using the IRS online application. The entire process takes just minutes:
Go to IRS.gov and search "Apply for an EIN Online" to access the application.
Review requirements and select your business structure.
Provide basic information on ownership and detailed company data.
Submit your application and get your EIN immediately on the screen.
Print a confirmation letter with EIN for your records.
Complete state and local licensing to legally collect sales tax. Register with your Secretary of State to obtain certification to do business. Check specific requirements for your city/county.
The Sales Tax Registration Application is also free online and will establish your tax accounts for remitting sales tax from dry cleaning services. Stay compliant on taxes to avoid penalties.
6. Setup Your Accounting
Careful bookkeeping and accounting are crucial for dry cleaners to track revenues and expenses, meet tax obligations, secure financing, and make smart business decisions.
Accounting Software
Invest in accounting software like QuickBooks to streamline the accounting process. QuickBooks let dry cleaners connect bank accounts to automatically import income and costs for categorization. Sales, payroll, payments, and invoices are organized to generate financial reports with a few clicks.
Hire an Accountant
Hiring an accountant provides expert guidance on maximizing deductions and staying compliant. They can handle tasks like monthly reconciliations, sales tax filings, and inventory tracking to take these burdens off owners. Expect to invest around $200 to $500 monthly for bookkeeping assistance.
When tax season arrives, an accountant becomes invaluable. They prepare and file your corporate tax returns, advise on reducing your tax liability, and represent you in any IRS audit. Expect fees of $1,000 or more just for annual tax prep.
Open a Business Bank Account and Credit Card
Keeping business and personal finances completely separate is key. Commingling funds muddies expense categorization. Open a dedicated business bank account to keep expenditures organized.
Get a business credit card solely for company expenses like inventory orders, equipment purchases, and marketing costs. Business cards don't use personal credit. Approval is based on your EIN, revenues, and time in business.
7. Obtain Licenses and Permits
Before opening for business, new dry cleaning owners must secure all required federal, state, and local licenses and permits. Failure to comply with regulations can lead to steep fines or even closure. Check for federal license requirements through the U.S. Small Business Association.
At the federal level, dry cleaners need an air quality control permit for the use and disposal of cleaning chemicals under the Clean Air Act. Obtain this through your regional Environmental Protection Agency office by applying with equipment details. Renewals are annual.
State and city business licenses are mandated to legally operate within certain jurisdictions. Applications require details on ownership structure, location, and planned operations. Annual renewal fees apply. Check with the SBA for local permit requirements.
Consult zoning regulations to ensure your location and building use complies with municipal codes for that neighborhood. Some districts prohibit operating dry cleaners and laundromats due to noise and chemical risks.
8. Get Business Insurance
Adequate insurance coverage is vital for dry cleaning businesses to mitigate risk. The right policies limit financial exposures.
Property insurance protects your leased building, owned real estate, equipment, inventory, and other physical assets. It covers damage from fires, storms, floods, and theft. Without it, a single incident could mean massive uninsured losses.
Liability insurance handles legal claims and payouts if customers are harmed on your premises or by your services. Dry cleaning solvents pose health risks and make liability coverage essential.
Business interruption insurance replaces income lost if you must suspend operations for repairs after covered incidents. It helps pay ongoing expenses until reopening.
Workers' compensation insurance covers medical bills and lost wages if employees get injured on the job. It meets state laws while protecting employees.
Imagine liability costs if cleaning chemicals injured a customer, or a fire from an electrical fault destroyed your property. Or an injury lawsuit from a slip-and-fall accident on your wet floors. Without insurance, such scenarios could easily put you out of business.
9. Create an Office Space
Having a dedicated office provides a professional meeting space for clients, employees, and vendors. The office can be used for administrative duties, hiring and training, and business meetings.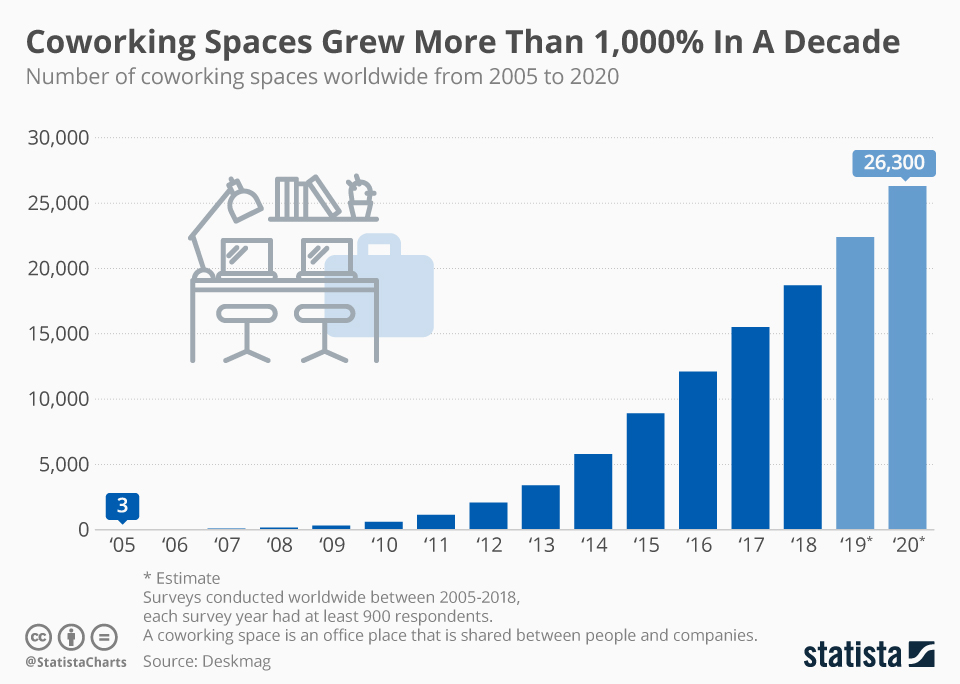 Some common office types in the dry cleaning service industry include:
Home Office
Working from a spare room in your residence saves commuting time and costs. However, home offices can suffer distractions from kids, pets, or other household activities. Lack of routine also makes disconnecting from work difficult. Expect to invest in a desk, computer, phone, and chair.
Coworking Space
Shared workspaces like WeWork offer an affordable office alternative starting around $300 a month. Open layouts promote community but can mean noise and less privacy. Onsite amenities like lounges, cafes, and event spaces improve the work experience.
In-Store Office
For dry cleaners with a retail shop, adding a small office in the back can provide a quiet space for phone calls and quick meetings. This adds convenience but patrons may still interrupt. The costs are mainly a desk and chair.
Commercial Office
Leasing traditional office space provides the most professional setting but has higher costs. Expect a minimum 3 to 5-year lease at $20 per square foot. Benefits include customizable layouts, conference rooms, and dedicated parking. Provides room for managers, accountants, and other support staff.
10. Source Your Equipment
Launching a business in the dry cleaning industry requires specialized industrial equipment. Washing machines, dryers, pressing machines, and stain-removal tools are just some of the items you'll require. Here are some ways to source these dry cleaning materials.
Purchasing New
Ordering directly from leading manufacturers like Unisec, Unipress, and Realstar yield high-performance machines with full warranties. Brand new equipment carries premium pricing starting around $40,000 per unit.
Buying Used
Gently used dry cleaning machines can be purchased for 50 to 80% less than new models. Search industry classifieds, auctions, and eBay for deals. Inspect equipment thoroughly before purchase to ensure proper functioning. Factor in potential repair costs.
Leasing Equipment
Leasing locks in fixed monthly payments while keeping large capital free for other startup costs. Maintenance and repairs are often included in leasing agreements. Terms typically run 24 to 60 months. Watch for high down payments or buyout fees.
Renting Machines
Renting dry cleaning equipment requires little upfront investment and offers flexibility. However, monthly costs are high over the long run. The responsibility falls on the renter for repairs and maintenance.
11. Establish Your Brand Assets
Developing a strong brand identity helps new dry cleaning ventures connect with customers and build recognition locally. Key steps like getting a business phone line, creating a logo, purchasing a domain name, and launching a website establish legitimacy and professionalism.
Get a Business Phone Number
Having a dedicated business phone number from providers like RingCentral projects an official presence customers can call for questions or scheduling. Choose a local area code and set up voicemail greetings to handle calls anytime.
Create a Logo
A custom logo is the centerpiece of branding. Simple, memorable logos like a clever icon make great choices for dry cleaners to stand out. Use graphic design sites like Looka to create logos matching branding colors and styles affordably.
Print Business Cards
Business cards with logos, taglines, and contact info are essential for owners to distribute at local networking events or sales calls. Vistaprint offers affordable, high-quality cards printed with your brand design.
Door/window lettering and signs displaying opening hours and services help patrons find your location. Backlit LED signs above storefronts maximize visibility for passersby.
Get a Domain Name
Secure a domain name that aligns with your brand for customer familiarity. Add the business name or key services like "EcoDryCleaners (dot) com." Use domain registrars like Namecheap for best pricing and email hosting included.
Design a Website
Websites bring your business online. They enable digital visibility and 24/7 customer access to schedules, services, and special offers. Use DIY site builders like Wix for stylish sites on a budget. Or hire web designers on marketplaces like Fiverr for custom designs.
12. Join Associations and Groups
Joining local and national dry cleaning associations is a great marketing incentive. Attend meetups to can gain insider advice and useful connections. Here are some ways to get connected in the dry cleaning industry.
Local Associations
Area dry cleaning associations like the California Cleaners Association provide helpful educational, training, and networking opportunities. Membership fees are reasonable for access to events and community support.
Meetups
Use platforms like Meetup to find local meetups and trade shows related to the dry cleaning industry in your city. Meetup lets you search for events by city, zip code, and event type. Don't see one you want to attend? Create your meetup.
Facebook Groups
Search Facebook for private dry cleaning business groups for discussions and support. The Dry Cleaner Owners Group and Laundry Business Group offer spaces to crowdsource solutions.
Sharing challenges and bouncing ideas off fellow local owners provides reassurance that you aren't alone in issues faced. Veteran and new dry cleaning business owners offer their tested solutions and lessons learned over the years.
13. How to Market a Dry Cleaning Business
Implementing an effective marketing strategy is essential for any dry cleaning business. Marketing attracts new customers and grows brand awareness. Leverage digital marketing, word-of-mouth referrals, and select traditional promotion for well-rounded exposure.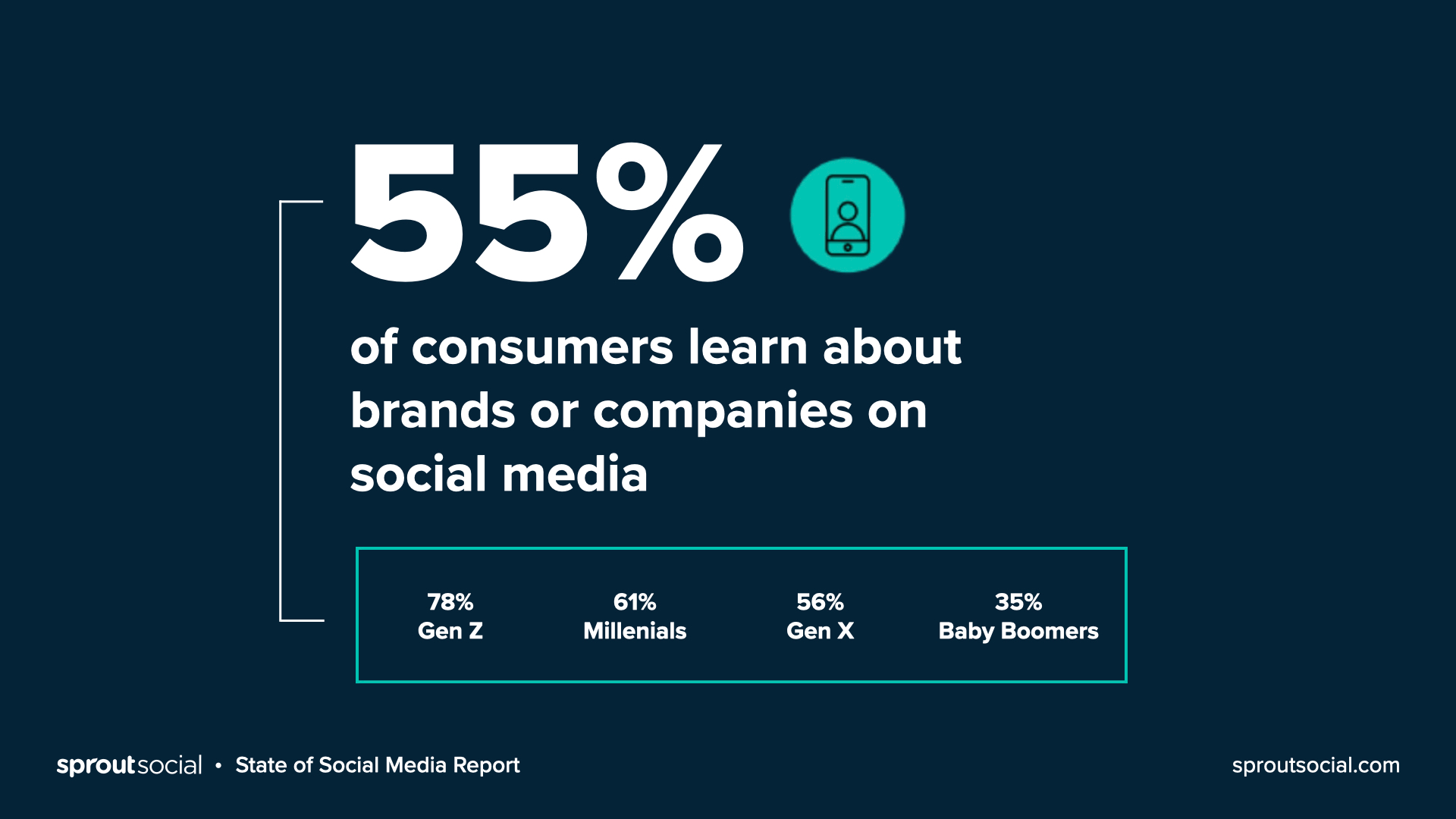 Word of Mouth Marketing
Satisfied customers who organically rave about your excellent dry cleaning business service to friends, and coworkers are invaluable brand advocates. Offer referral rewards or discounts to incentivize sharing.
Digital Marketing
There are many ways to engage online communities while marketing your dry cleaning business.
Search engine ads help you appear at the top of Google results for relevant keyword searches like "dry cleaners near me." Targeted locally.
Facebook and Instagram ads showcase your brand's strengths to nearby demographics likely needing dry cleaning services.
Produce a branded YouTube channel with how-to-care videos and behind-the-scenes content showcasing your processes.
Share special offers and helpful cleaning tips on social media to nurture engagement and value.
Email marketing campaigns keep customers informed of sales, new services, holiday hours, etc. Collect emails for subscribers.
Traditional Marketing
Traditional marketing is a tangible way to market your dry cleaning business. Here are some ways to get started.
Direct mail flyers to local homes and apartments to advertise services, special offers, and locations.
Place information racks with menus and coupons in apartment complexes and office buildings.
Partner with local businesses, hotels, and wedding planners for package deals benefiting both brands.
Radio spots on local stations share grand opening announcements and promotions.
Monthly community newsletters contribute cleaning tips and company updates alongside other local content.
Active digital and in-person marketing provides continuous visibility as customers increasingly rely on online ratings and recommendations. Your website and social channels allow 24/7 engagement.
14. Focus on the Customer
To keep clients coming back, dry cleaning business owners need to focus on clients. Consumers have plenty of options for laundry services. Winning them over with caring, attentive service helps you stand out.
Be available to answer questions and address concerns promptly via phone, email, or chat.
Offer conveniences like 24-hour drop boxes, rewards programs, and pickup/delivery to make their lives easier.
Keep your shop meticulously clean and organized. Invest in a pleasant, modern space and updated equipment.
Hire and train staff who are courteous, patient, and go the extra mile. Remember customer names and details.
Follow-up after jobs to ensure satisfaction gives clients personalized care.
Excelling at every customer touchpoint earns referrals as happy patrons share their positive experiences. Superior service sells itself as your reputation spreads locally.