The Global laundry market hit a $1.4 billion milestone in 2021. With an estimated compound annual growth rate (CAGR) of 3.4%, the market could hit $1.89 billion by 2030. As more people seek convenient services to simplify their busy lives, laundry service demand goes up.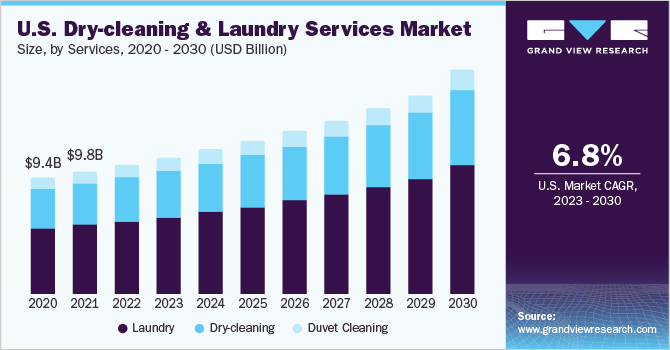 There are more than 18,000 laundromats in the U.S. While overhead is high for a laundry business, ongoing expenses are low. A laundry business is a great option for an entrepreneur wanting to start a low-maintenance LLC.
In this guide, we'll discuss how to start a laundry business, how to source equipment for your laundry services, register an EIN, marketing, and more.
1. Conduct Laundry Wash and Fold Market Research
To start a successful laundry service business, you must conduct market research. Market research tells you about the type of laundry services locals are looking for, equipment commonly used by laundry businesses, the laundry service market saturation, and more.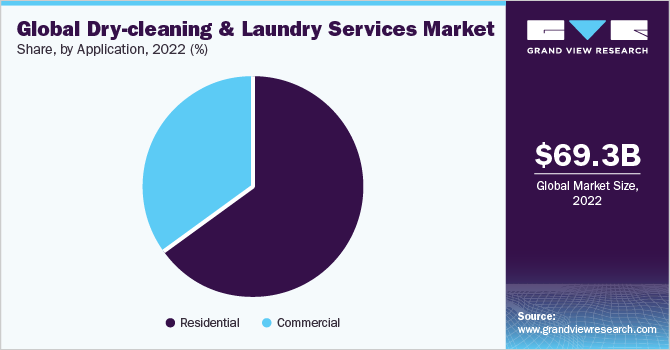 There are two types of market research, primary and secondary. Primary research is research you conduct yourself, while secondary is stats garnered from third-party resources. Market research helps you develop a realistic business model for your new business.
Some areas to research include:
Target Consumer
This segment appeals to dual-income homes, professionals, and elderly customers. Target customers for a neighborhood wash and fold laundry service include:
Young professionals and dual-income households who dislike doing laundry themselves
Elderly customers or those with disabilities who need assistance
Local apartment dwellers and college students without laundry machines
Environmentally-conscious customers who prefer professional cleaning
Best Places to Start a Laundry Service
Competitively priced wash and fold laundry services in a convenient location can attract customers from up to a 3-mile radius. Sites with high foot traffic and visibility have the greatest revenue potential.
Common Startup Costs
Startup costs for a small 1,200 sq ft laundromat average $150,000 to $200,000, including equipment, buildout, and working capital. Profit margins typically range from 30% to over 50% for successful operators.
2. Analyze the Competition
Thoroughly researching the competition is crucial when starting a laundry wash and fold business. This involves assessing both local brick-and-mortar rivals as well as evaluating your online presence compared to competitors.
There are many ways to research the existing laundry business selection in your area, including:
Observing Market Saturation
Identify all laundromats and a wash and fold laundry service within a 3-mile radius. Visit each location to evaluate factors like pricing, operating hours, machine types, and any value-added services. Take note of customer volume and demographics when possible. Also, consider proximity to apartment complexes or other laundromats.
Checking Online Presence
Search for local laundry services on Google Maps and review sites like Yelp to evaluate online visibility and customer feedback. Check competitor websites and Google My Business listings for search engine optimization, reviews, and service details.
Ongoing competitive analysis lets you identify service gaps and potential partnerships like laundry delivery services. This data is key for positioning your wash and fold laundry business successfully amid both digital and brick-and-mortar competitors.
3. Costs to Start a Pressure Washing Business
Starting a small laundry wash and fold laundry business requires an initial investment in laundry equipment, leasehold improvements, and working capital. Let's break down the costs you'll encounter as you start a laundry business.
Start-up Costs
Total startup costs typically range from $150,000 to $200,000.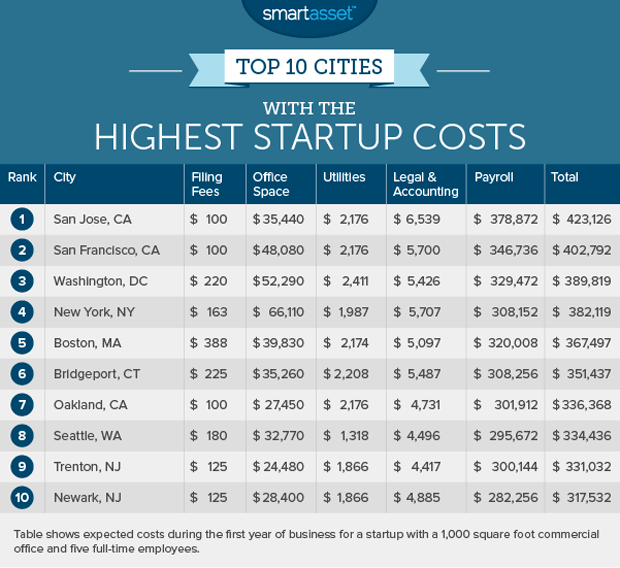 Here's a look at individual costs as you start:
Industrial washers and dryers ($50,000 to $75,000) for 10 to 20 washers and 5 to 10 dryers
Water heater ($2,000)
Folding tables ($1,000)
Laundry carts ($500)
Signage ($1,000)
Point-of-sale system ($2,000)
Laundry bags, hangers, and detergent ($5,000)
Altogether, plan for $80,000 to $100,000 in startup capital to cover the first 3 months of fixed costs like rent, payroll, insurance, and loan payments while establishing your customer base.
Ongoing Costs
Ongoing costs are any expenses you continue to encounter throughout the life of your business. Some ongoing costs you'll meet are:
Rent ($3,000/month) for a 1,200 sq ft location
Loan repayment – ($2,000/month) for a $150k loan
Utilities ($500 to $1,000) for water, gas, electric
Payroll ($4,000) for 2 part-time employees
Supplies ($1,000) for detergent, bags, hangers
Insurance ($200/month)
Advertising ($500 to $1,000/month
Machine maintenance ($1,500) per machine
POS system fees ($600)
Permit/license renewal ($300)
With solid planning and financial management, a neighborhood wash and fold laundry business can generate over $200,000 in annual revenue, with 30 to 50% profit margins.
4. Form a Legal Business Entity
The legal structure you choose for your laundry business impacts taxes, liability, and ease of expansion. Weighing the pros and cons of each for your specific business is key.
Sole Proprietorship
A sole proprietorship is the simplest structure, You operate as an individual with pass-through income and unlimited liability. This exposes your assets in lawsuits. Annual registration fees are under $100 in most states. While this offers simplicity for one-person operations, the lack of protection makes other structures better for growth.
Partnership
Forming a general partnership splits ownership between two or more people. You still get pass-through taxation, but each partner is jointly liable for debts and lawsuits. Disagreements can also jeopardize operations. This works for spouses or very small partnerships.
Limited Liability Company (LLC)
A limited liability company (LLC) combines pass-through taxation with liability protection. Profits pass through to members' returns, avoiding corporate taxes. The LLC shields your assets if sued, preventing court judgments against you. Startup and maintenance is affordable, around $500 per year.
Corporation
Establishing a corporation creates a separate legal entity from the owners. This provides the greatest protection from liability but also more recordkeeping and formalities. Corporations file articles of incorporation, hold board meetings, issue stock, and file separate tax returns. Most small businesses don't need this complex structure.
5. Register Your Business For Taxes
Forming a laundry business requires an Employer Identification Number, or EIN, from the IRS. This unique number identifies your business for tax purposes and is required to open business bank accounts, apply for licenses, and hire employees.
Unlike your social security number, an EIN keeps your personal and business taxes separate. EINs are free to obtain directly from the IRS website. Here is the step-by-step application process:
First, navigate to IRSand select the "Apply Online Now" button to begin. You'll need to create an account if you don't already have one.
Next, choose your LLC as the business structure applying. Have your member names, LLC operating agreement, and mailing address ready.
Answer the questions about your LLC's activity and ownership. On the Responsible Party section, enter your name and SSN as the member managing day-to-day operations.
Review all entries to ensure accuracy before submitting. Once received, the EIN will display on-screen. Print and save this assignment notice for your records.
You'll also need to register with your state revenue department for sales tax obligations. Search "[State Name] sales tax registration" to find the right agency. Here you'll obtain a state seller's permit, business license, or sales tax ID as required in your state, typically for a small fee.
6. Setup Your Accounting
Proper accounting practices are crucial when starting your own laundry business. Accounting helps track finances, manage taxes, and prevent costly IRS issues down the road. Investing in bookkeeping software and an accountant from the start provides long-term peace of mind.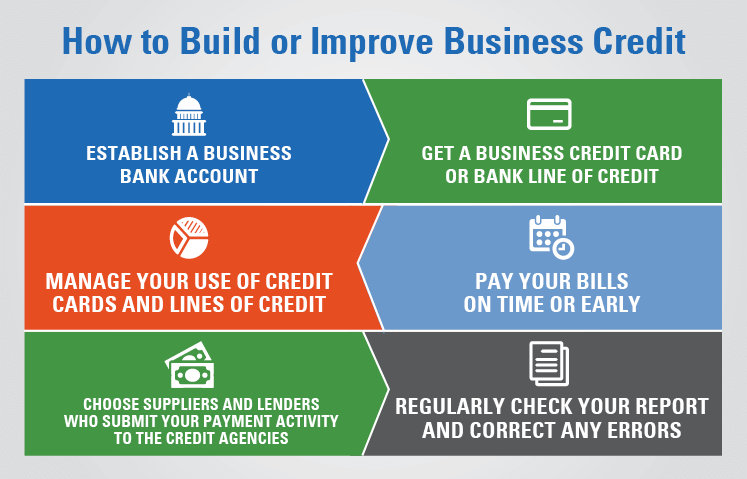 Accounting Software
Using bookkeeping software like QuickBooks is essential when you start your own laundry service business. It lets you categorize income and expenses, generate financial statements, and automate reconciliation through bank integration. This eliminates manual entry and ensures you capture every transaction. Expect to pay $20 to 50 per month for a QuickBooks subscription.
Hire an Accountant
Pairing software with an accountant who understands the laundry industry is ideal. A qualified accountant provides services like:
Monthly bookkeeping to classify transactions
Quarterly reconciliations to catch any errors
Sales tax preparation to file returns
Financial analysis to spot issues
Year-end tax preparation to maximize deductions
Expect to invest around $200 to $400 per month for bookkeeping services and $500 to $1,000 for annual tax prep. This expert guidance prevents major issues and provides peace of mind.
Open a Business Bank Account
Keeping laundry business finances completely separate from personal accounts is also critical for accurate accounting and transparency. Open a dedicated business checking account using your EIN to keep funds separate.
Get a Business Credit Card
Get a business credit card as well to simplify tracking business purchases. Business cards use your EIN and business info to determine credit limits. They keep expenses organized and build your commercial credit profile.
7. Obtain Licenses and Permits
Before opening your laundry business, it's crucial to obtain all required federal, state, and local licenses and permits. Learn about federal license requirements through the U.S. Small Business Administration.
Some states require specific permits and licenses relevant to the laundry industry. Common statewide permits include a sales tax permit, business license, and resale certificate. These authorize you to collect, report, and remit sales tax and legitimize your business. Search for local permits with the SBA local search tool.
Another key permit is your state environmental permit. Wastewater from commercial laundry facilities is classified as industrial discharge. Submit your commercial laundry equipment specs, chemical inventory, and plumbing layout to obtain an industrial wastewater permit before opening. This verifies you meet all requirements for handling laundry discharge.
You may also need special license types depending on your location. For example, some states require laundromats to obtain a coin-operated device license for self-service payment kiosks. Contact your Secretary of State or licensing department to ask about any niche permits required locally.
8. Get Business Insurance
Operating a laundry business without proper business insurance leaves your company vulnerable to major financial losses from unforeseen events. The right insurance policies greatly limit risks by providing coverage when issues arise.
For example, imagine a dryer malfunctions and causes a fire that destroys your facility. Or a customer slips and injures themselves on a wet floor. In both cases, lacking insurance could lead to six-figure losses.
The solution is investing in tailored policies like general liability, property insurance, and workers' compensation to transfer risk. Expect to budget approximately 2% to 4% of revenue towards premiums.
The typical process involves:
Researching top providers like Hiscox and Progressive that offer customized business policies.
Get quotes by sharing your business details and coverage needs.
Comparing premium costs, exclusions, deductibles, and limits to select the best value.
Completing applications and providing any supplementary info required by underwriters.
Securing coverage and paying premiums to activate policies before opening your doors.
Having the proper business insurance provides financial security and lets you focus on daily operations rather than stressing over potential disasters. Protect your livelihood and hard work by insuring your risks.
9. Create an Office Space
Having a dedicated office space can optimize day-to-day laundry operations through onsite ownership, storage, and employee oversight. The right office setup improves organization and provides a professional base for the business.
Home Office
A home office works well initially as a low-cost setup for administrative tasks like bookkeeping, website management, and communications. Expect costs of $100 to $500 to furnish a spare bedroom or basement with a desk, computer, phone, and supplies.
Coworking Office
Coworking spaces like WeWork offer convenient shared offices, conference rooms, and amenities. Typical costs range from $200 to $500 monthly for an open desk or small private office. This flexible, scalable option suits laundry businesses seeking professional meeting space.
Retail Office
For established operations, consider retail office space attached to your laundromat. This allows onsite ownership presence, secure laundry equipment storage, and better employee oversight. Costs vary based on square footage; budget $800 to $1,500 monthly for a 500 sq ft office.
Commercial Office
Leasing commercial office space independently from your wash-and-fold site also provides room for expansion. Expect monthly rents of $1,000 to $2,000 for private office suites from 400-1,000 sq ft. This space can house operations staff, meetings, supply storage, and more to meet broader business needs.
10. Source Your Equipment
Launching a laundry business requires significant upfront equipment purchases. From high-quality washers and dryers to point-of-sale systems, finding the right materials at the best prices is key. Here are some ways to source laundry business equipment.
Buy New
Buying new commercial-grade equipment from manufacturers ensures optimal performance and warranties. Major brands like Speed Queen, UniMac, and Dexter offer package deals on essentials like washers, dryers, folding tables, carts, and change machines. Complete outfitting averages $75,000 to $100,000.
Buy Used
Purchasing quality used equipment can significantly reduce startup costs. Facebook Marketplace and Craigslist often list nearby laundromats selling machines and small wares worth tens of thousands for a fraction of the original cost. Expect 50 to 75% discounts on buying second-hand. Just budget for potential repairs.
Renting
Renting equipment through programs from vendors like Dexter Laundry avoids major upfront purchases. However, monthly costs of $1,500 per machine make this option more expensive long-term. This can work well for seasonal pop-up laundromats.
Leasing
Leasing equipment is another alternative to large lump-sum buys. Providers like Continental Girbau offer 2 to 5-year leases on laundromat essentials for affordable monthly fees. Just ensure the contract covers maintenance and transfers ownership after the final payment.
11. Establish Your Brand Assets
Developing a strong brand identity helps laundry businesses stand out, build recognition, and connect with customers. Investing in core brand assets lends credibility and professionalism from day one.
Get a Business Phone Number
Start by securing a dedicated business phone line using a provider like RingCentral. Choose a memorable custom number and set up voicemail greetings to make a professional first impression when customers call your laundry business. Expect costs starting around $30/month.
Design a Logo
Create a logo that represents your brand. Options like Lookaprovide affordable logo-making tools to craft a design in minutes. Choose simple iconography and an easy-to-read font in your brand colors. Repeating this logo across assets boosts memorability. Expect to invest $50-$200 for a quality custom logo.
Print Business Cards
With your logo complete, order business cards and signage from Vistaprint. Include essential contact info like phone, address, and website. Business cards enable quick sharing when networking and a yard sign or exterior banner advertises your location.
Get a Domain Name
Buying a descriptive domain name is also key. Use name generators on sites like Namecheap and aim for a (dot) com address with your city or service in the name. Invest in domain privacy to protect your info. Expect first-year registration under $20.
Design a Website
Building a one-page website on Wix or hiring a freelancer on Fiverr provides online visibility. Showcase your brand, services, location, and contact forms to drive traffic. Expect costs from $100 to $500 to launch a professional site.
12. Join Associations and Groups
Joining local and national associations provides invaluable connections for laundry business owners. These organizations offer insider knowledge, resources, and networking opportunities to help your laundry business thrive.
Local Associations
For local groups, search for laundry or small business associations in your city or state. Organizations like the California Cleaners Association provide workshops, advocacy, and referrals. Membership fees are usually under $500 annually. Attending association events lets you meet fellow local laundry pros and exchange insights.
National Associations
National associations like the Coin Laundry Association offer benefits on a larger scale. You'll gain access to discounts on equipment, financing, insurance, and more through group purchasing power. Membership starts around $150 per year. Virtual and in-person national events enable networking beyond just local businesses.
Local Meetups
Another great way to connect locally is by attending small business meetups. Sites like Meetup list free events for entrepreneurs to share tips and advice. Look for small business mixers or laundry-specific groups.
Facebook Groups
Facebook provides invaluable forums to engage with the laundry community. Groups like the Coin Laundry Association Member Group boast over 3,000 members. Post questions and browse conversations for real-world advice from laundry businesses across the country.
Surrounding yourself with knowledgeable laundromat professionals provides mentorship and elevates your capabilities as an owner. Take advantage of associations, meetups, and online groups to build your network.
13. How to Market Laundry Services
Implementing an effective marketing strategy is crucial for laundry wash and fold businesses. Attract new customers and drive growth with a mix of digital and traditional tactics.
Use Your Network
Start by leveraging your network and existing customers. Offering discounts or rewards for referrals incentivizes happy patrons to endorse your laundry services. Something as simple as a $5 off coupon code or a free laundry bag for sharing on social media helps facilitate word-of-mouth marketing.
Digital Marketing
Digital marketing reaches a broad range of potential customers. It tells locals who you are, what you do, and where to find you. For digital tactics, consider:
Search engine ads to rank highly for local "laundry near me" searches
Facebook and Instagram ads targeting area demographics
YouTube videos showcasing your facility and services
Blogging about laundry care tips and your offerings
Social media content highlighting customer service
Email drip campaigns with special offers to website subscribers
Online directories like Google My Business, Yelp, and Angie's List
Positive review requests sent via email to build credibility
Digital marketing can be used in tandem with traditional marketing through QR codes and social media handles.
Traditional Marketing
Traditional marketing of a laundry business is important. This is a hands-on business and traditional marketing is tangible. Traditional approaches like:
Direct mail flyers or coupons to local households
Newspaper ads promoting new customer discounts
Sponsoring a local Little League team or event
Yard signs and banners outside your wash-and-fold
Community bulletin board postings at nearby colleges
Radio ads on local stations describing services
Launch your laundry service business with a local event, like a grand opening. Meet and greet locals, serve snacks, and earn some new customers.
14. Focus on the Customer
Providing exceptional customer service is crucial for laundry services. Customer focus earns loyalty, referrals, and repeat business over the long term. Going above and beyond to meet customer needs separates you from competitors.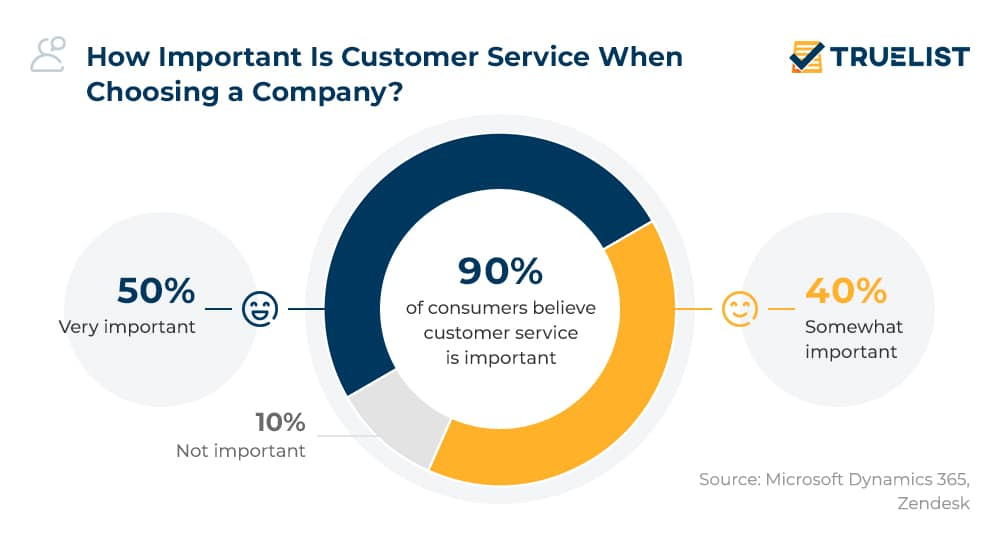 Some ways to improve customer focus include:
Offer perks like a free laundromat loyalty card with discounts, or same-day delivery and pickup options for extra convenience.
Be personal: Train staff to greet every customer by name and keep them updated on order status.
Be fast: Ensure fast turnaround times and meticulous folding.
Follow up: Follow up after big orders thanking patrons for their business.
Ensure satisfaction: Offer an unconditional satisfaction guarantee and immediately correct any issues.
Offer new services: Poll customers to find out what new services they'd like to see. For example, pickup and delivery services.
Be diligent: Monitoring online reviews and responding promptly also demonstrates you value feedback.
When customers feel genuinely appreciated, they become powerful allies. Word-of-mouth referrals from happy patrons are a wash and fold's most valuable marketing channel.