Mobile car wash businesses were valued at more than $5 billion in 2022. With a 10.5% compound annual growth rate (CAGR) from 2023 to 2030, it's not a bad time to get in on the ground floor.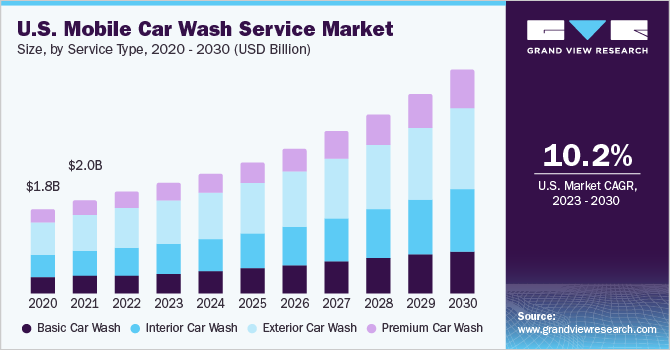 There are more than 56 thousand car wash and auto detailing businesses in the U.S. This is an extremely versatile business. From small side businesses to large fleets of mobile detailers, there are many ways to make this business model work.
Through this guide, we'll talk about how to start a mobile car wash business. From marketing to customer engagement to registering for an LLC. If you're interested in the mobile car wash industry, this guide is for you.
1. Conduct Mobile Car Wash Market Research
Running a successful mobile car detailing business takes a strong car detailing business plan. To get the details for that plan, market research is required.
Mobile detailing service market research comes in two stages, primary research and secondary research. Primary research is research you conduct yourself. This might include details gleaned from an online poll with local consumers, or by visiting a competitor service in person.
Secondary market research is research concluded by a third-party service. It might consist of government website statistics or online reviews.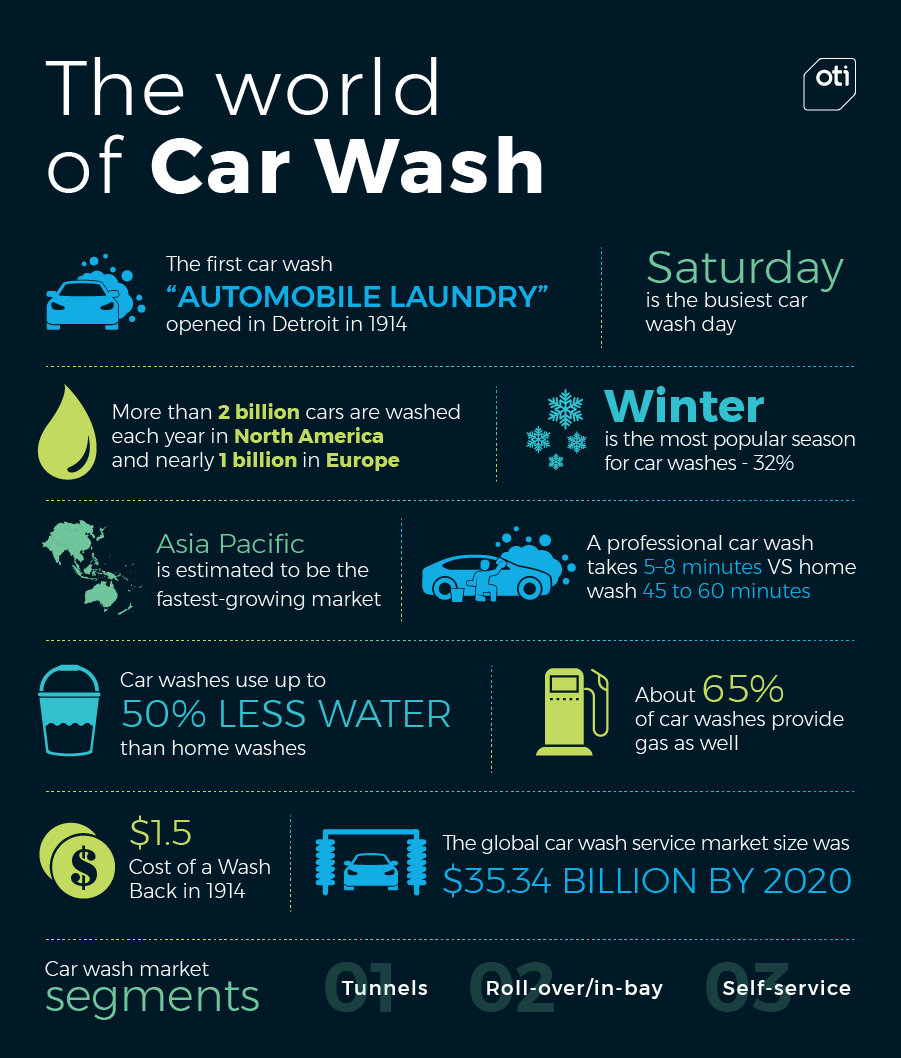 Some information you'll learn from mobile detailing market research includes business trends like:
The rise of on-demand booking apps fuels the growth of mobile wash. The typical customer values convenience and is willing to pay a premium for the time savings.
While drive-thru washes still dominate, mobile has steadily eaten away at their business.
Market research shows the on-demand model resonates well with upper-middle-class consumers who make up the typical customer base.
On-demand booking apps like Spiffy are on the rise.
Thorough market research offers important information, including popular services, local market saturation, marketing trends, and more.
2. Analyze the Competition
When starting a mobile car wash business, analyzing your competition is crucial to strategic positioning and finding your niche. Here are some ways to research the competition:
Look for Local Detailing Services
For brick-and-mortar car washes, look at their locations, pricing, and service menus. Drive to the sites and observe foot traffic, peak hours, and customer demographics. Consider downloading apps like Washos to see existing mobile operators' service areas, pricing, and reviews.
Check Online Business Registries
A competitive analysis of Google My Business profiles can reveal opportunities to rank for relevant searches by optimizing your listing. Study competitor website traffic on SimilarWeb to assess the best strategies for driving visits.
Online Search
Local business review platforms like Yelp are also insightful for reputation monitoring and gauging customer sentiment. You can even politely reach out to customers posting online reviews to learn more about their experience.
The analysis should cover both the current market situation and recent trends. Ask questions like, is the competitive landscape getting more crowded? How are incumbent operators adapting to shifting consumer preferences and new technologies? This will help you build future-proof strategies and stay ahead.
3. Costs to Start a Pressure Washing Business
Starting a new mobile detailing business takes some capital. There are startup and ongoing costs to consider. Here's a breakdown of expenses you might encounter:
Start-up Costs
Startup costs are the expenses you come across as you first open your business. Common startup costs include:
Vehicle Purchase – For a cargo van outfitted as a mobile wash bay, expect to invest $25,000-$35,000. Newer model Ford Transits or Mercedes Sprinters with low mileage are ideal. This will likely be your biggest capital expense.
Van Customization – To build out your mobile wash bay, you'll need a water tank/plumbing, power generator, water heater, pumps, hoses, and wiring. Most vehicle fitters charge $5,000-$15,000 for a fully equipped wash van setup.
Equipment – Professional wash equipment like power washers, vacuums, and buggers cost $5,000 to $10,000 for a quality starter package. Look for commercial-grade machines.
Detailing Supplies – An initial inventory of soaps, waxes, degreasers, microfiber towels, and brushes may run $2,000 to $3,000. Stock up on essentials.
Admin & Licensing – Business formation fees vary but expect $500 to $1,500 for LLC registration, licenses, and basic legal/bookkeeping setup. Specific mobile wash permitting also applies in some markets.
Insurance – General liability & commercial auto insurance will be required, usually $150 to $300 monthly for decent coverage. Workers comp is also needed if hiring.
Marketing – Building a website, branding, and launching initial promotions can be done for $3,000 to $5,000 if outsourcing. Budget more if developing in-house.
Working Capital – Have at least 3 months of operating expenses on hand before launching, approximately $15,000 to $20,000 is recommended. This provides a buffer as you ramp up.
Total start-up costs may run from $55,000 to $90,000.
Ongoing Costs
Ongoing costs are the expenses you encounter throughout the life of your business. This includes any stock replenishment, utilities, legal fees, and more. Here's an idea of some ongoing costs your mobile detailing business might run into:
Van Payment – Estimate $700 to $900 for a 5-year commercial loan on a $30,000 van.
Fuel – With frequent driving, gas can cost $1,000 or more monthly.
Insurance – Budget $200 to $300 for liability and commercial auto premiums.
Worker Wages – For one employee, allow $3,500 to $4,500 for full-time hourly pay plus any benefits.
Supplies – Replenishing detailing materials and equipment upkeep may cost $500-$1,000 monthly.
Marketing – Always promote consistently, budget $500 to $1,500 monthly for paid ads, and promotions.
Admin & Software – Accounting fees, subscriptions, and other fixed costs often total $500 to $1,000.
Maintenance – Expect vehicle repairs and maintenance to average $200 to $400 monthly.
Total ongoing costs for an auto detailing business might reach $7,000 to $10,000.
4. Form a Legal Business Entity
When starting a mobile car wash business, choosing the right legal structure is an important decision. The four main options each have advantages and drawbacks to weigh.
Sole Proprietorship
A sole proprietorship is the simplest as you just operate under your name without formal registration. You assume unlimited personal liability for the business. Any lawsuit or debt collection would expose your house, car, and other assets. Given the physical nature of mobile washing, injury or property damage claims are a risk.
Partnership
Forming a general partnership spreads liability between partners, but still exposes personal assets. Decision-making and profits are divided, requiring strong mutual trust and communication. For a small start-up, this may work, but partnerships can get complicated as you grow. Deadlocks may require dissolving the entity.
Limited Liability Company (LLC)
Many advise forming an LLC for a mobile wash business. It limits owner liability and provides tax flexibility as profits pass through to personal returns. LLCs have minimal paperwork compared to corporations. You gain credibility with customers using an LLC name versus operating as an individual.
Corporation
Establishing a corporation creates the strongest liability protection but has more legal compliance. You may need director and shareholder meetings, bylaws, and other formalities. The corporate structure better suits larger enterprises.
5. Register Your Business For Taxes
Once you form your mobile car wash LLC, the next key legal step is obtaining an Employer Identification Number (EIN) from the IRS. This number functions like a business social security number for tax purposes.
An EIN is required if you hire employees, open a business bank account, or file taxes for your LLC. It only takes a few minutes to get one online. Simply provide basic information about your LLC and choose a responsible party.
Print out the confirmation letter from the IRS for your records. This number allows you to then open a business bank account, apply for licenses, hire workers, and handle all tax paperwork under your LLC's name.
Along with an EIN, you must register with your state revenue department for sales tax collection. This allows charging and remitting sales tax on services provided in your state. You can complete this process directly through your state government's website, usually the Department of Revenue or Taxation.
Once approved, you will receive a sales tax permit number allowing you to collect and pay the required sales tax on car wash services. This supports tax compliance. Failure to register can lead to penalties down the road. Both obtaining an EIN and sales permitting involve no fees upfront.
6. Setup Your Accounting
As a mobile car wash owner, meticulous bookkeeping and accounting right from the start is crucial. With customers frequently paying in cash, keeping accurate records avoids headaches at tax time. Investing in tools like accounting software streamlines the process.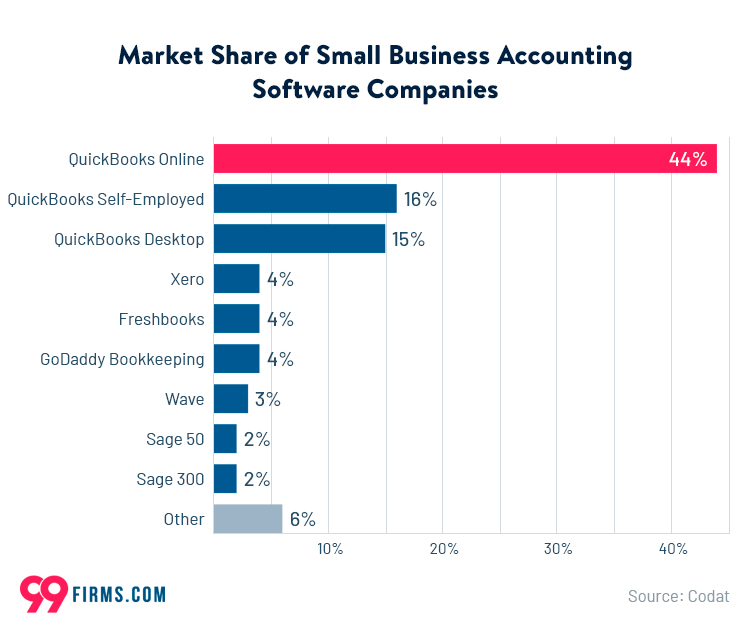 Accounting Software
Small business services like QuickBooks automate the tracking of income and expenses when connected to your business bank accounts and credit cards. QuickBooks generates reports on profit and loss, accounts receivable, accounts payable, and other key financials. This eliminates the manual recording of transactions.
Hire an Accountant
Setting up the software properly from the outset ensures seamless tax preparation later. An accountant can advise on optimal QuickBooks configuration and chart of accounts based on your business model and needs. This prevents having to rework things down the road.
While programs like QuickBooks simplify bookkeeping, an accountant's expertise is still extremely valuable for a mobile wash. They can handle payroll, quarterly taxes, inventory, and other complex reporting. Expect to invest $200 to $400 monthly for basic accounting services if handling payroll in-house.
Open a Business Bank Account
Additionally, strictly separating personal and business finances prevents tax issues and accounting headaches. Keeping a dedicated business checking account and credit card simplifies tracking.
Apply for a Business Credit Card
Applying for a small business credit card provides flexibility in covering larger purchases like equipment and inventory orders. Business cards don't use your credit, so qualification focuses on your LLC financials.
7. Obtain Licenses and Permits
Before taking your first customer, a mobile wash business must have all the required licenses and permits. Check with the U.S. Small Business Administration for federal licenses. You can also use the SBA local search tool to find state and city permit requirements.
One common license needed is a local business license, which allows formal operation in the city or county. For example, in Los Angeles, you would apply for a Business Tax Registration Certificate. Fees are usually under $100 annually. This legitimizes your business activity.
Mobile wash businesses are considered contractors and should carry a state-level contractor's license. Many states require trade-specific classifications like C-61 D34 for auto detailing. License exams may be involved. Expect fees of $200 to $500 for application, testing and issuance.
Some municipalities have specific mobile wash permitting programs that require registration, testing, and fees. For example, Los Angeles requires a $189 Mobile Car Wash Permit with some operational stipulations. Research any local laws.
8. Get Business Insurance
Operating a mobile wash without proper insurance exposes your business to major financial risk. Just one accident, injury, or lawsuit can bankrupt your company without coverage.
For example, if an employee gets injured on the job without workers' comp, you bear full liability for their care. Or if faulty equipment damages a $100,000 luxury vehicle, you could owe huge reimbursement without coverage. Even slip and fall claims on wet surfaces may arise.
Additionally, many licenses and permits mandate carrying commercial policies. You also can't get bonded or use online booking platforms without minimums. Insurance makes your business look legit.
The good news is getting insured is straightforward. Start by researching providers like Progressive or Hiscoxthat offer customized policies. Outline your operations, van, payroll, projected revenue, and more.
9. Create an Office Space
Securing an office space provides benefits for managing and growing your mobile car wash business. Here are some potential options to consider: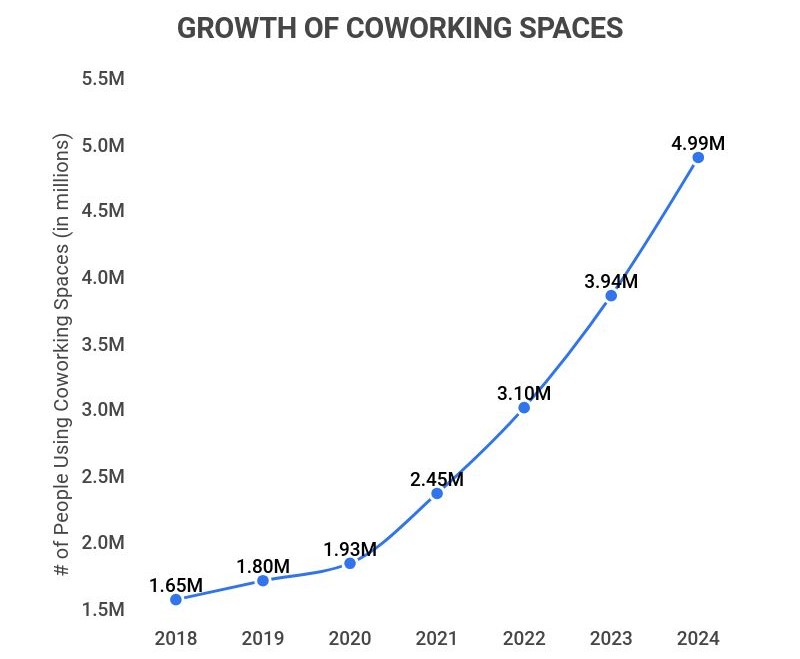 Home Office
A home office allows for low overhead starting. Designate a room as your base for phone calls, paperwork, and marketing. Expect costs of just $100 to $200 for basic furnishings and supplies. However, home offices can suffer distractions and feel unprofessional for meetings.
Coworking Office
Coworking spaces like WeWork offer a flexible office solution. For $200 to $500 monthly you get desk space, conference rooms, amenities, and networking. It provides a professional environment for client meetings without the commitment of commercial leasing. However, space is shared and costs add up.
Retail Office
Retail spaces allow customer walk-ins for sales but require careful location selection. Consider a storefront in a busy shopping center near your service area. Rent may run $1,000 to $2,500 monthly. Hire staff for reception and upsell additional services to justify costs. Retail spaces work best once established.
Commercial Office
A small commercial office could make sense as you scale, allowing room for staff and dedicated space. Expect to pay $1,000 to $2,000 monthly for an office adequate for a standard team. This adds legitimacy for bigger clients but represents a larger investment.
10. Source Your Equipment
A mobile wash needs reliable commercial-grade equipment to deliver quality detailing. Here are some options for acquiring the necessary pressure washers, vacuums, generators and van setups:
Buy New
Buying new from a supplier ensures the latest models and full warranties but is more expensive. Look to manufacturers like Hydra-Flex for van accessories or Kaercher for pro-quality wash gear. Expect to invest $15,000 to $25,000 to outfit your mobile unit. Financing may help spread costs.
Buy Used
Buying used saves substantially on startup costs. Peer-to-peer platforms like Craigslist and Facebook Marketplace are other sources for deals on used pro-grade wash tools from prior business owners. Be sure to inspect condition and maintenance records closely before purchasing.
Rent
Renting equipment through a supply company like United Rentals provides flexibility if you are testing ideas before fully committing. However, long-term rental costs add up quickly compared to buying. Not ideal for ongoing operations due to transport logistics.
Lease
Leasing can make high-end gear more affordable through predictable monthly payments and built-in maintenance/upgrades. However lengthy contracts and early termination fees reduce flexibility if business needs rapidly change.
11. Establish Your Brand Assets
Crafting a recognizable brand is crucial for standing out in the growing mobile wash industry. From logos to websites, securing professional assets builds credibility.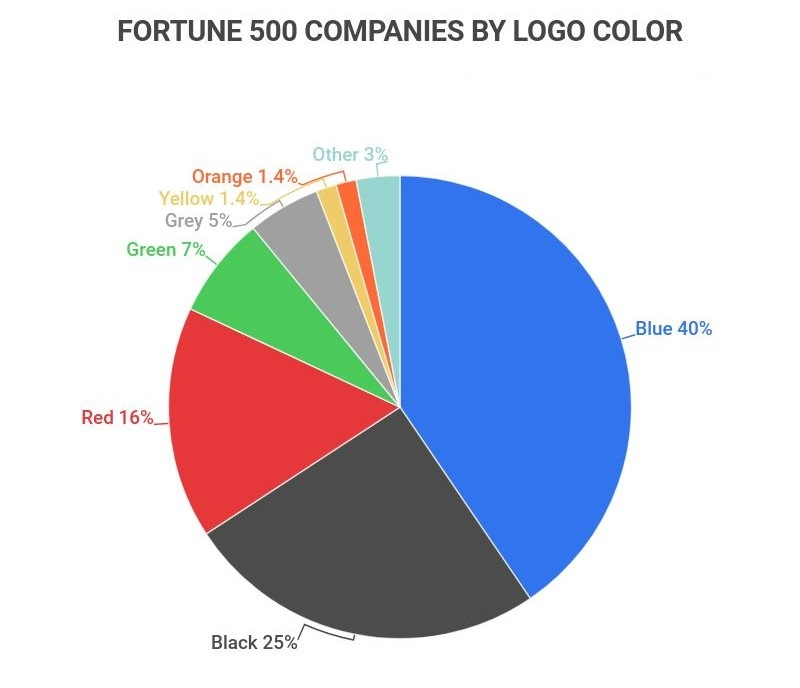 Get a Business Phone Number
Start by acquiring a dedicated business phone line through providers like RingCentral. Choose a customized voicemail message and toll-free number so customers easily reach you. Expect costs around $30 to $50 monthly.
Design a Logo
Design a logo that instantly communicates your brand identity. Services like Looka provide affordable custom designs based on your vision, industry, and location. Expect to invest $150 to $500 for a polished logo.
Matching brand elements like colors, fonts, and graphic elements make promotions easily identifiable. Apply the logo across business cards, signage, website, and all marketing materials for consistency.
Print Business Cards
Order professional business cards and van signage from VistaPrint. Keep cards on hand for networking, sales visits, and customer follow-up. High-quality signs inspire confidence in new clients.
Register a Domain Name
Secure a domain name that matches your brand for building an online presence. Check availabilities through registrars like NameCheap. Opt for a .com address and avoid obtuse phrases. Expect annual costs of around $15.
Design a Website
Construct a lead-generating website to showcase your services. User-friendly builders like Wix facilitate DIY sites for $10 to $50 monthly. Or hire web developers on Fiverr starting around $500. Prioritize showcasing your work and easy booking.
12. Join Associations and Groups
Joining local groups and associations provides invaluable networking and growth opportunities for mobile wash owners. Here are some ways to connect:
Local Associations
Research associations like the Western Carwash Association offer benefits like insurance, training, vendor discounts, and peer forums. Annual dues start around $300. You'll gain insider knowledge and relationships.
Attend Meetups
Attending local car wash trade shows and meetups lets you exchange tips with others in your market. Platforms like Meetup list frequent auto-detailer events. The investment of time pays off through new mentorships.
Facebook Groups
Active Facebook groups like Detailing Network and Detailing Business Professionals provide wide support. With over 10,000 members each, you can crowdsource advice and learn from the experience of top operators globally.
13. How to Market a Pressure Washing Business
Implementing an effective marketing strategy is essential for attracting new mobile wash customers and driving growth. Leveraging both digital and traditional channels expands your reach.
Friends and Family
Start by tapping your network and existing client base. Satisfied customers who rave about their positive experiences to friends and neighbors remain a top source of referrals. Consider offering referral rewards like discount codes to incentivize sharing and word-of-mouth promotion.
Digital Marketing
Digital marketing enables targeted, cost-efficient customer acquisition. Some digital marketing methods include:
Run Google and Facebook ads focused on homeowners within your target neighborhoods using geo-fencing.
Create social media accounts showcasing your services. Post before/after photos and engage followers.
Start an email list to send promotions and build relationships with subscribers.
Write blog posts with detailing tips and optimize content for local SEO.
Post videos on YouTube to boost visibility and expertise.
Traditional Marketing
Traditional marketing offers a tangible advertising resource to mobile car detailing business owners. This is a great opportunity to show local consumers who you are and what you do. Some common traditional marketing methods include:
Distribute door hangers and flyers in surrounding communities.
Sponsor local events and sports teams with banner ads and vehicle demos.
Send direct mail pieces like postcards to targeted demographics.
Run radio spot ads on local stations.
Rent billboard space on high-traffic roads.
Track engagement across efforts to determine optimal channels. Survey new customers on how they discovered your business. Refine strategies over time based on return on investment (ROI).
14. Focus on the Customer
Providing exceptional customer service is crucial for any service-based business, especially mobile car washing. How you make clients feel sets your business apart and earns referrals.
Some ways to show your mobile car detailing business customers you care include:
Follow up: After every wash send a satisfaction survey. Ask for reviews on platforms like Google and Yelp.
Standardized training: Train staff on greeting clients warmly, explaining services clearly, and avoiding messy oversights like curb rash.
Take accountability: Take accountability for any issues and correct them quickly. Follow detailed checklists to ensure consistency.
Go the extra mile: Pay attention to special instructions and preferred wash settings. Remembering clients' names, vehicles, and cleaning preferences makes them feel valued.
Mobile washes live or die by reviews and repeat business. Consistently delivering 5-star experiences will spread reputation and referrals rapidly. Customer service drives growth.