The global pressure washing business market earned $2.39 billion in 2021. With a compound annual growth rate (CAGR) of 4.1% from 2022 to 2030, the prospects of the pressure washing industry are looking up.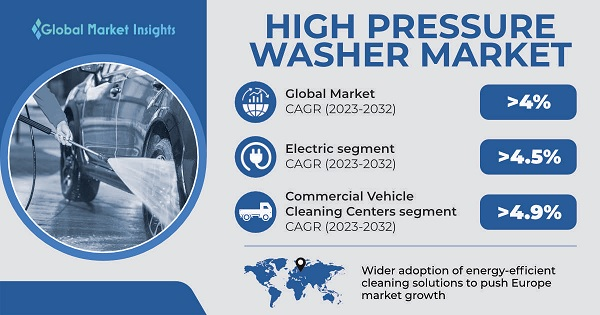 There are more than 22,000 pressure washing businesses in the U.S. With a relatively low startup cost, compared to other service businesses, this is a good starter business for entrepreneurs.
Through this guide, we'll explain how to start a pressure washing business. From market research and competitive analysis to registering your EIN and marketing your brand. Here's everything you should know about pressure washing.
1. Conduct Pressure Washing Market Research
To start a successful pressure washing business, market research is key. There are two types of market research for pressure washing services, primary and secondary.
Primary research is research you compile yourself. It might include customer polls and speak directly to local pressure washing company owners.
Secondary research is research gleaned from third-party resources. Examples include government website statistics and online competitor reviews.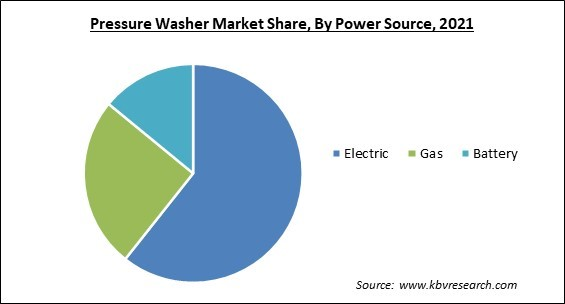 Market research provides important details about the local power washing business market, including:
Popular pressure washing equipment
Leading pressure washing services
Successful pressure washing business trends
The commercial sector makes up the largest share of revenue for U.S. pressure washers. This includes services for retail establishments, hotels, restaurants, office buildings, warehouses, fleet vehicles, parking lots, and more.
Residential cleaning is the other major service area. Homeowners hire pressure washing services for driveways, decks, patios, siding, roofs, and other exterior surfaces.
Geographically, the southern United States accounts for the largest regional market. Warm climates and coastal areas have a greater demand for frequent exterior cleaning and maintenance.
With proper equipment, training, licensing, and insurance, the barriers to entry are low. Building up a base of residential clients can lead to larger commercial contracts over time. Overall, pressure washing is an affordable, scalable opportunity for starting a profitable service business.
2. Analyze the Competition
Competitive analysis offers a glimpse of popular services, standard price models, and business practices. New pressure washing services can investigate local competitors through a variety of methods, including:
Online Business Registries
To understand the competitive landscape, start by identifying other pressure washing companies in your geographic area. Search online directories like Google Maps and Yelp to see ratings and reviews for local providers.
Competitor Websites
Visit company websites to analyze services, pricing, and marketing. Take note of service areas, niche specialties, and how they position themselves. This helps you find gaps you can fill in the local market.
Visiting Local Competitors
Drive around town and observe pressure washing operations first-hand. Note their equipment, crew size, signage, and client types. Talk to store owners and managers to ask about their experiences.
Competitor Social Media
Search for local pressure washing discussions on social media groups and Nextdoor to gather customer feedback. Monitor review sites like HomeAdvisor and Angie's List to see how competitors interact with customers online.
Online Presence
Evaluate competitors' digital presence and SEO optimization. Research which ranks on page one of search engines and why. Review their websites and ads for keywords and compelling content. Sign up for email lists to analyze promotions and offers.
Ongoing competitive research positions your business for success as you enter the local market. Focus on providing excellent service at reasonable prices, outranking competitors online, and building real relationships with customers.
3. Costs to Start a Pressure Washing Business
Running a pressure washing company requires startup and ongoing costs to keep your business running. Let's take a closer look at the breakdown of pressure washing entrepreneur costs.
Startup Costs
Startup costs are the expenses you encounter to get your business going. This includes things like rental spaces and equipment. Here are the most common startup expenses for a pressure washer.
Equipment: A commercial-grade power washer can range from $500 for a basic gas-powered model up to $5,000. Expect to spend $1,000 to 2,000 for a quality gas washer suitable for most residential jobs.
Washer extensions: Hoses, wands, nozzles, and surface cleaners which can easily total $500-1,000.
Entity registration: Registering your business as an LLC or corporation will cost around $100 for state filing fees plus any attorney fees if using a professional service.
Liability insurance: $1,200 to 2,000 per year.
Marketing: Allocate at least $1,000 to 2,000 to cover your website, printed materials like flyers and business cards, search engine optimization, and initial online ads.
Initial training: Courses in proper equipment use and technique may cost $400 to 600.
Personal protective gear: $500 to 1000.
All said, you can expect around $10,000 to 15,000 in start-up costs when launching a basic pressure washing operation.
Ongoing Costs
Ongoing costs are any expenses that continue through the life of your business. This includes costs for:
Liability insurance
Loan payments
Administrative expenses
Ongoing marketing
Commercial auto insurance
Factor in costs for water, electricity, equipment maintenance, and cleaning chemicals of $500 or more monthly. Warehouse rental fees will be at least $1,000 to 2,000 per month if not operating from home.
4. Form a Legal Business Entity
When starting a pressure washing business, one of the first legal steps is choosing your business structure. The four main options each have pros and cons to weigh.
Sole Proprietorship
A sole proprietorship is the simplest and most common for small businesses. You operate as an individual with no legal separation between you and the business.
Pros: Ease of setup with minimal legal paperwork. You can get up and running quickly. Reporting requirements are minimal and you avoid corporate taxes.
Cons: You are personally liable for all business debts, lawsuits, or claims. Your assets can be seized. Income is also taxed at your rate.
Partnership
A general partnership splits ownership between two or more people. You register your business name but maintain a little formal legal structure.
Pros: Ease of formation and management. Costs are low and partnerships avoid corporate taxes.
Cons: Like sole proprietorships, partners have unlimited personal liability. Disagreements can be messy without an operating agreement.
Corporation
A corporation creates a legal entity separate from its owners. Corporations can sell stock and have access to more financing options.
Pros: Limited liability for owners and greater access to capital. Corporations can deduct many business expenses.
Cons: Extensive record-keeping requirements. Formation and operation costs are high. Corporations are taxed separately.
Limited Liability Company (LLC)
For most pressure washing businesses, forming a limited liability company (LLC) offers the best protections. LLCs limit personal liability while avoiding complex corporate tax rules.
Pros: Owners (members) are protected from company debts or lawsuits. LLCs avoid double taxation and allow flexible management.
Cons: Higher setup costs and annual fees versus sole proprietorships. Some periodic reporting is required.
Overall an LLC provides liability protections lacking in sole proprietorships or partnerships. Multimember LLCs allow for greater access to capital if the company grows. LLCs can make sense from small one-person operations to those with multiple employees. Consult an attorney to set up your LLC properly.
5. Register Your Business For Taxes
An Employer Identification Number, or EIN, from the IRS, is essential when starting a pressure washing business. This unique number identifies your business for tax purposes.
An EIN is required if you have employees, operate as a corporation or partnership, or file any special tax returns. Sole proprietors can use their SSNs, but having an EIN adds legitimacy and separates your business finances.
Applying for an EIN is free and can be done online. Simply follow these steps:
Go to IRS.gov and click "Apply Online Now" under EIN Assistant.
Choose your business structure and enter basic information about your company.
When asked why you need an EIN, select "Started a new business."
Specify whether you will have employees within the next 12 months.
Provide your full name and SSN when prompted.
Review your application information and submit it.
The EIN will be provided immediately upon approval.
Print and save your EIN confirmation letter from the IRS. This number will be used on your taxes, licenses, bank accounts, contracts, and other business documents.
You'll also need sales tax registration in most states. This allows you to legally charge sales tax on services and remit those collections to your state.
Filing requirements and costs vary by location. In many states, registration can be completed online through your Secretary of State or Department of Revenue website for less than $100.
6. Setup Your Accounting
Proper accounting and bookkeeping practices are crucial for any pressure washing business. Taking the time to get your finances organized in the beginning will save major headaches down the road.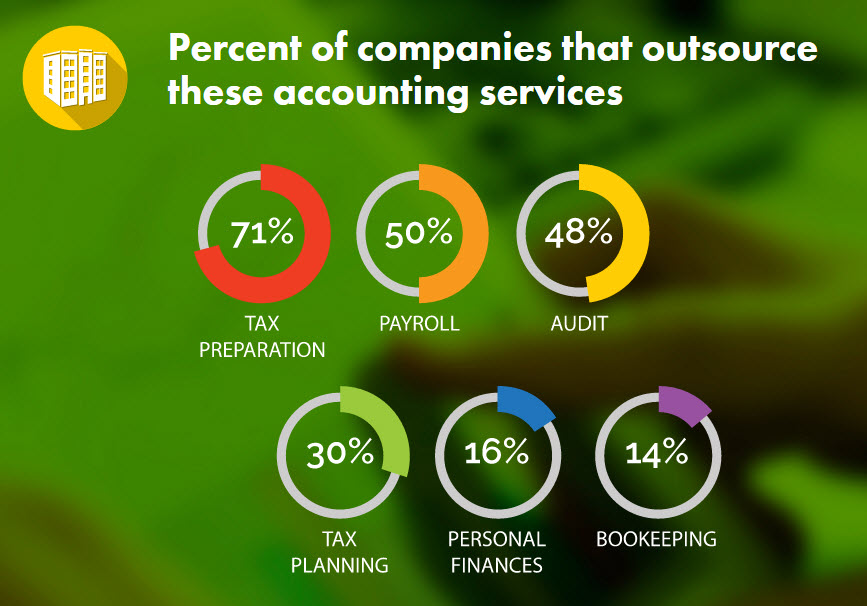 Open a Business Bank Account
Start by opening a dedicated business bank account. Never mix personal and business finances. A business account helps track income and expenses separately. It also establishes legitimacy with vendors.
Use Accounting Software
Using accounting software like QuickBooks allows you to categorize transactions and automate record keeping. This creates reports on profit and loss, accounts receivable, accounts payable, and tax deductions.
Hire an Accountant
Having an accountant on your team is highly recommended as well. They can provide bookkeeping and reconciliation services starting at around $300 per month. This ensures your accounts stay accurate and compliant.
Come tax season, your accountant can prepare and file business returns starting at around $500-1000 annually. They understand write-offs specific to service businesses like equipment depreciation. If ever audited, your CPA can handle the IRS process.
Get a Business Credit Card
Get a business credit card to simplify tracking work expenses. Cards for new businesses often start with a small limit but they can grow. Make all purchases on this card, paying in full each month.
Applying is similar to a personal card. You'll need your EIN, business address, banking info, and estimated revenue. It helps to already have a bank account.
7. Obtain Licenses and Permits
Before taking on any paying customers, it's crucial to have the proper licensing and permits for your pressure washing business. This ensures you operate legally and avoid steep fines or even being shut down. Check with the U.S. Small Business Administration for federal requirements. The SBA also offers a local search feature.
Licensing requirements vary by state and municipality, so research the specific obligations in your locations. Some common permits and licenses for pressure washing businesses include:
Business License
Nearly all cities and counties require a general business license to operate there. Fees are usually under $100 annually. This allows you to provide services as a local business.
Sales Tax Permit
You'll need a sales tax permit to legally collect and remit sales tax in your state. In most states, this can be obtained through the Secretary of State or Department of Revenue website for less than $100.
Pesticide Application License
If you'll be using any chemical cleaning products or detergents, a pesticide applicator license is often required. This involves taking a certification exam through your state agriculture or environmental protection department. Costs vary but expect around $100 to $200 for study materials, testing, and the license fee.
Wastewater Discharge Permit
You may need a wastewater permit to legally dispose of collected runoff from power washing. Regulations vary. Permits often cost a few hundred dollars annually.
Consult local business licensing agencies to determine all applicable permits for your area. Proper certification shows customers your professionalism and protects you from legal issues down the road. Renew licenses and permits annually as required.
8. Get Business Insurance
Carrying proper insurance is crucial to protect your pressure washing business from unexpected liabilities or losses. Without coverage, a single incident could destroy everything you've built.
For example, an employee gets injured on a job site and sues for damages. Another example is if your power washer malfunctions and causes severe water damage to a customer's home. A distracted driver crashing into your parked work van, destroying both vehicles is another risk.
In each case, you could be liable for huge expenses without insurance. Medical bills, legal fees, property repairs, and equipment replacement could easily bankrupt your small business.
To avoid financial catastrophe, invest in these essential policies:
General liability – Covers property damage and bodily injury caused by your business.
Commercial auto – Protects vehicles used for work purposes.
Workers comp – Pays for medical and lost wages if an employee is injured.
Equipment coverage – Repairs or replaces damaged tools and gear.
The process:
Research brokers and get quotes from multiple providers. Look for those experienced with pressure washing businesses.
Choose a package policy with adequate coverage limits for each component. Expect to spend $2,000 to 4,000 annually.
Complete applications in detail. You'll need your EIN, business details, equipment lists, and more.
Pay premiums when policies are issued. Review terms closely and ensure licensing requirements are met.
Don't operate a single day without proper insurance to shield your pressure washing business from ruin. The investment is minimal compared to the protection gained.
9. Create an Office Space
Having a professional office or workspace can give your pressure washing business credibility when meeting clients. It also provides room for administrative tasks and equipment storage when not on job sites.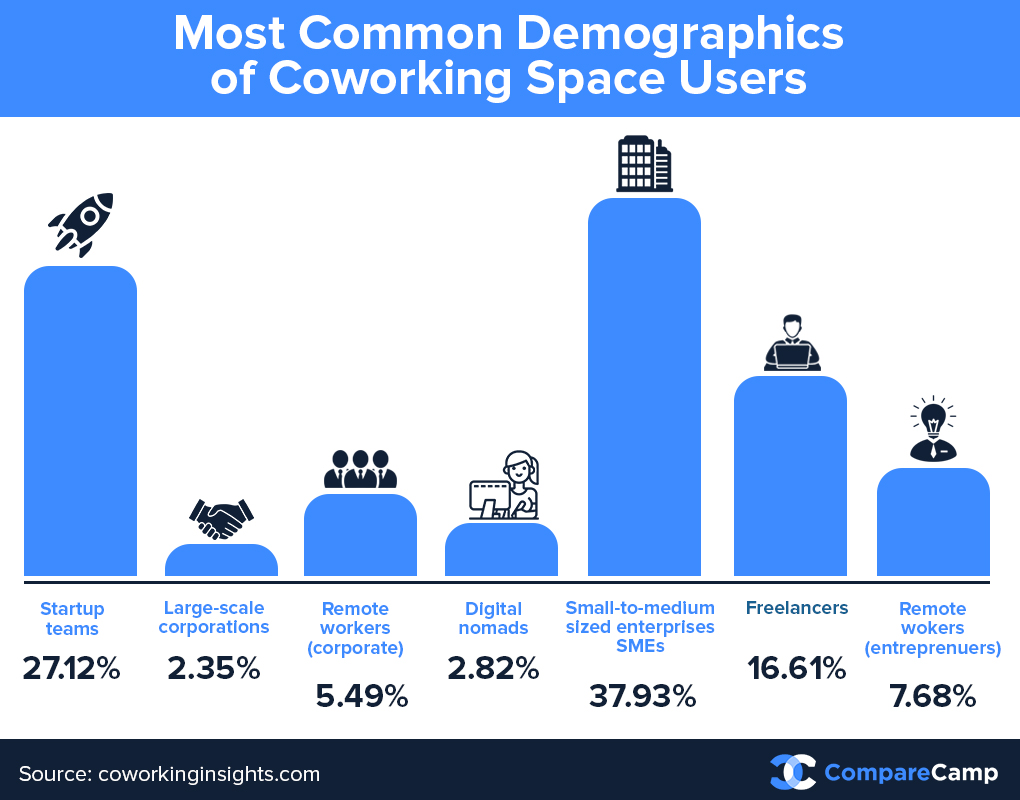 Home Office
A home office is the most convenient and affordable option starting. Expect costs of $100-500 to set up a basic desk and storage area. Meet clients at their location or in a public space like a coffee shop.
Coworking Office
Coworking spaces like WeWork offer open-layout offices to share with other small businesses. Access to conference rooms, printing, kitchens, and amenities promotes collaboration. Expect to pay $300 to $800 per month depending on location and office size.
Retail Office
A retail office space with a storefront allows walk-in customers. High foot traffic areas boost visibility but average $2,000 to $4,000 per month. Retail works if selling equipment or supplies directly to consumers.
Commercial Office
For larger teams, a commercial office building provides dedicated space for private offices, conference rooms, and equipment storage. Leases often run 3 to 5 years at $3,000 to $6,000 monthly.
10. Source Your Equipment
A pressure washing business requires specialized equipment to operate. When starting, you have several options to acquire the necessary tools without breaking the bank.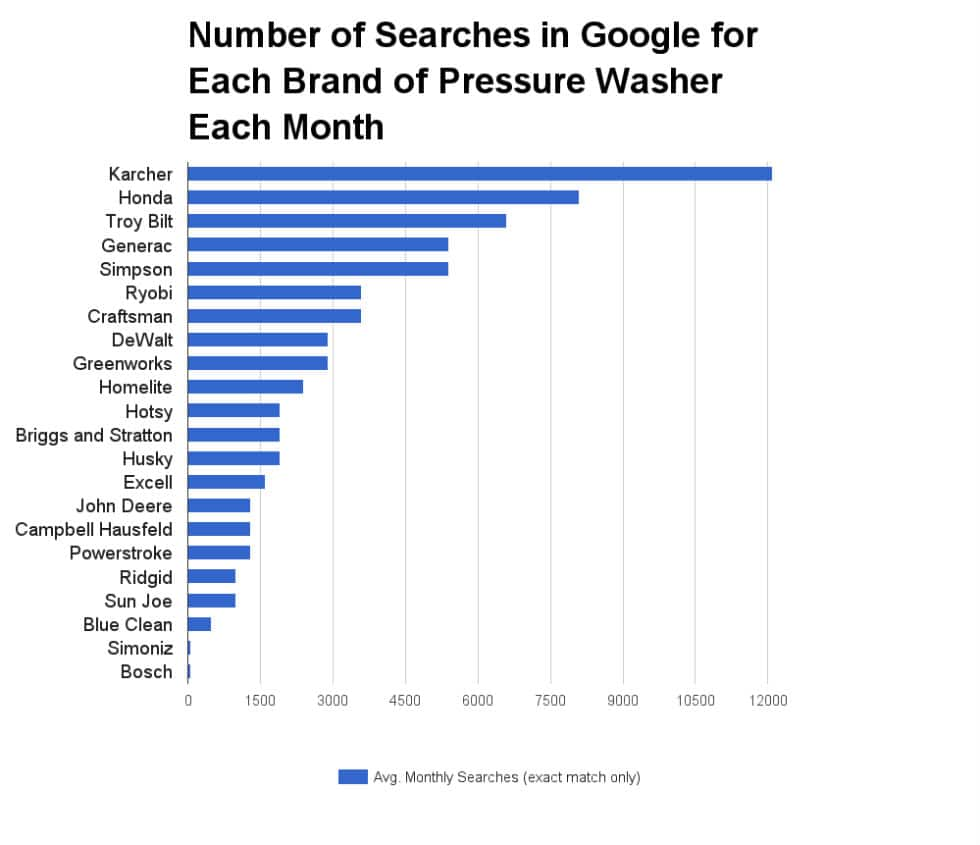 Buy New
Buying new equipment from manufacturers or dealers allows custom configuration. Purchase exactly what you need under full warranty. Expect to spend $2,000 for a beginner gas power washer, hoses, wands, and accessories.
Check major retailers like Home Depot, pressure washing sites such as PowerWash.com, or local equipment dealers. Compare prices and financing offers. Buying new gives you the latest technology.
Buy Used
Purchasing quality used equipment can significantly reduce costs. Check classified ads on Craigslist, Facebook Marketplace, and OfferUp. Pressure washers under $1,000 are commonly used.
Inspect used equipment closely before purchasing. Test power washers and check for leaks, damage, and worn parts. Avoid models older than 5 years.
Renting
Renting equipment by the day, week, or month allows you to "try before you buy." Daily rentals from home improvement stores run $50 to $100. This helps determine your needs before large investments.
Long-term rentals from dealers provide well-maintained equipment for your jobs without ownership. However, weekly/monthly costs add up over time compared to buying.
Leasing
Leasing through an equipment financing company is another option. You make monthly payments and then can purchase or return the equipment after the term ends. Expect $150 to $300 monthly for a washer.
For new pressure washing businesses, buying quality used equipment or renting short-term offers affordable ways to get started. Once established, invest in your top-tier gear.
11. Establish Your Brand Assets
Developing a strong brand identity helps your pressure washing business stand out. Invest time upfront in creating professional brand assets.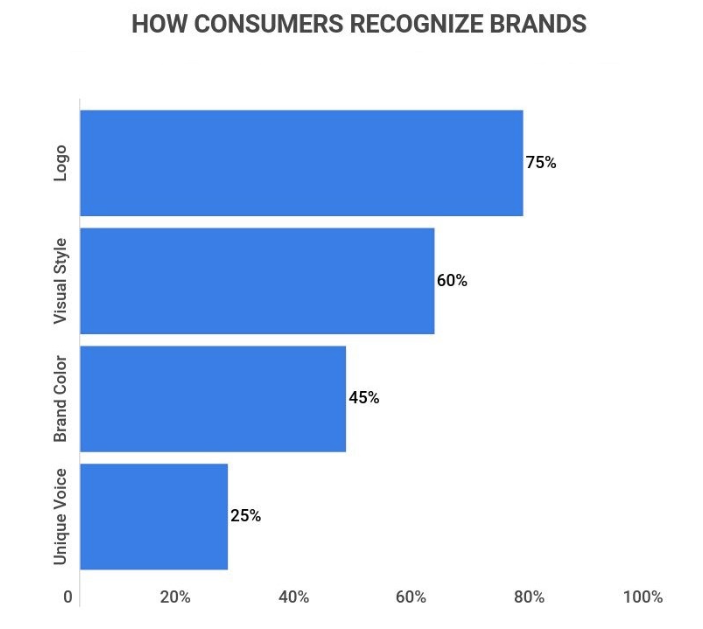 Get a Business Phone Number
Start with an official business phone number to list all materials. Services like RingCentral offer toll-free and local number options with call routing, voicemail, and texting under $30 per month.
Design a Logo
Next, create a logo that represents your business. It should be simple, recognizable, and evoke your brand. Services like Looka help you develop and customize an affordable logo for under $50.
Print Business Cards and Signs
With a logo, build out complementary brand assets. Get business cards, vehicle magnets, uniform shirts, invoices, and other items designed with a consistent look. This helps customers remember you.
Print marketing materials like business cards and flyers from Vistaprint. Always keep cards on hand to give out when meeting potential customers. Use flyers for neighborhood marketing.
Invest in signage for your vehicle or trailer. Quality magnetic signs run $100 to 200 for a complete set. This grabs attention as you move from job to job.
Register a Domain Name
Secure your domain name to establish your brand online. Choose a name that describes your service and location if limited to a local area. Use Namecheap to purchase domain names affordably starting under $15 annually.
Website Design
With a domain, build out a website to market your services. Options include DIY builders like Wix or hiring a freelancer from Fiverr starting around $100. Make sure your site looks professional and matches your brand identity.
12. Join Associations and Groups
Join local professional associations to accelerate your success as a new pressure washing entrepreneur. Surround yourself with others in the industry to gain insider tips and contacts. Some ways to connect include:
Local Associations
Search for local chapters of national associations like the Pressure Washing Resource Association (PWRA) or the United Association of Mobile Contract Cleaners. Membership starts around $50 per year. These groups offer training programs and industry news.
Attend Meetups
Use sites like Meetup to find regular local meetups focused on pressure washing and small business topics. Interacting in person helps build relationships with others you can learn from.
Facebook Groups
Look for relevant groups on Facebook to join as well. For example, the Pressure Washer Pros & Newbies national Facebook group has over 12k members.
Introduce yourself to admins and engage consistently. Share your own experiences and contribute value to start building your reputation.
13. How to Market a Pressure Washing Business
Marketing is crucial for any new business to gain visibility and attract customers. For a pressure washing company just starting, focus on low-cost options with proven returns.
Friends and Family
Tap into your existing network first. Reach out to friends, family, and past colleagues and tell them about your new business. Offer discounts in exchange for reviews and referrals. There's no better publicity than word-of-mouth from satisfied customers.
Digital Marketing
Digital marketing is critical in the online business world. Any modern power washing business should invest in solid digital marketing, like:
Create Google and Facebook ads targeted locally by service, geography, and keywords. Start with $50 per month.
Claim and optimize free business listings on Google, Facebook, Yelp, etc.
Start a YouTube channel sharing pressure washing tutorials and before/after projects.
Write blog posts with tips for homeowners and showcase your work.
Research relevant hashtags to use on Instagram to showcase your projects.
Collaborate on videos with contractors, painters, and landscapers to cross-promote.
Traditional Marketing
Traditional marketing goes a long way in field-based businesses like pressure washing. Here are some traditional marketing trends to use:
Design postcards with project photos and mail them to households in your area.
Print door hangers and canvas neighborhoods when working to gain new clients.
Offer discounts to new clients referred from local contractors or property managers.
Partner with hardware stores to be featured in-store and included on receipts.
Sponsor a local youth sports team and utilize that network.
With some creativity and consistent effort, you can build an ever-growing client base and thrive in the pressure washing business.
14. Focus on the Customer
Providing exceptional customer service is crucial for any pressure washing business. Take extra care to leave each client 100% satisfied.
Set Realistic Expectations: Start by clearly communicating your process, setting expectations upfront, and following through on promises. Be on time and meet estimated completion dates.
Provide Quality Service: Perform quality work that meets or exceeds standards. Thoroughly clean all areas discussed and avoid property damage. Your results showcase your services.
Use Proper Disposal Etiquette: Be sure to leave the area clean once finished. Properly dispose of all waste water and debris. No customer wants to come home to a mess you left behind.
Follow-up: Follow up after jobs are complete to ensure satisfaction. Ask for reviews on Google, Facebook, and other platforms. Request referrals to colleagues, friends, and family.
Be Transparent: Being known for transparency, responsiveness, and exceeding expectations differentiates your pressure washing business in the market.
Customer service fundamentals directly impact your bottom line. As a local power washing business, customer focus will get you far.