The pool cleaning industry holds a value of over $26 billion for 2023. This is projected to increase at a compound annual growth rate (CAGR) of 7.4%. By 2032, the U.S. pool cleaning industry is estimated to be worth $49.97 billion.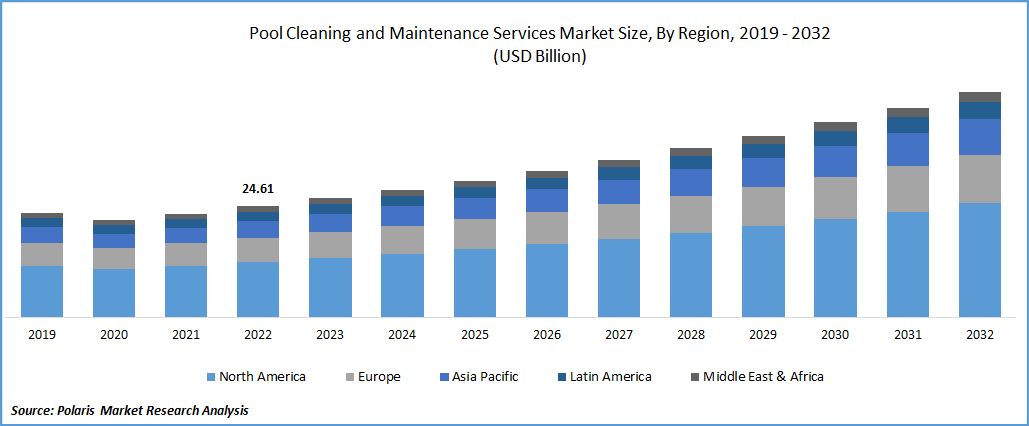 There are over 10 million residential and 309,000 public swimming pools across the country. With more pools installed each year, the demand for pool cleaning services continues to grow. This is good news for those interested in owning their own pool cleaning business.
Through this guide, we'll look more closely at the pool service business market. Some topics we'll cover include:
Pool cleaning business insurance
Market research before opening a pool cleaning business
Customer engagement
Marketing your pool services business
Competitive analysis of other pool service businesses
What equipment do you need to start a pool cleaning service
Follow along to learn how to start a pool cleaning business and be successful in this ever-growing industry.
1. Conduct Pool Cleaning Market Research
Market research is a valuable asset for those learning how to start a pool cleaning business. It includes a variety of useful information to help you decide things such as:
Which services to include
How much to charge
Where to open your business
Type of pool cleaning to provide (residential, commercial, etc.)
How saturated the market is in your area
Should I try pool service software?
What is my target market?
Which pool chemicals should I invest in?
How to hire employees for the lowest rate of turnover
Market research is divided into two categories, primary and secondary research.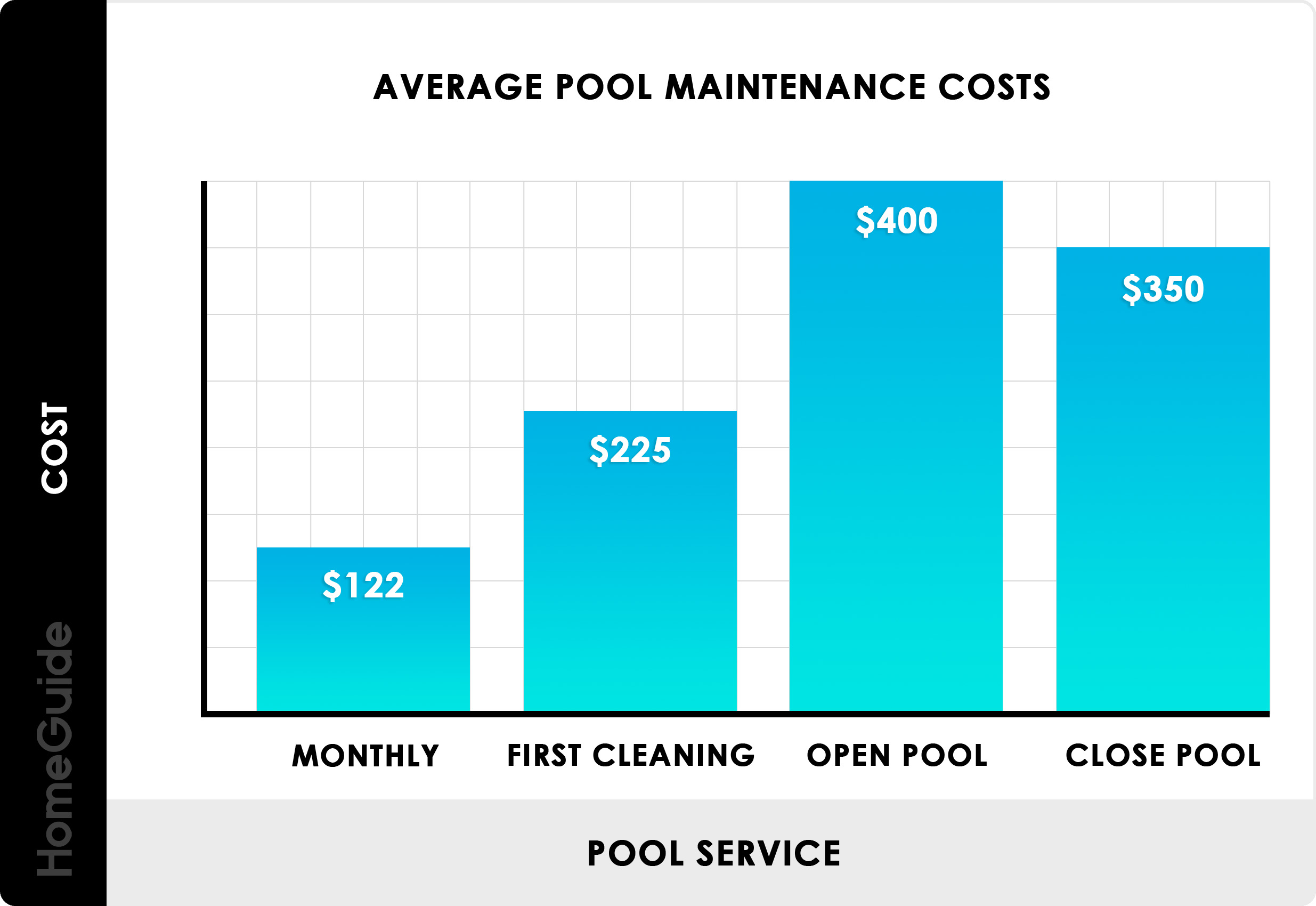 Primary research is research you conduct yourself. This includes visiting other pools to see which pool maintenance services are currently used, and how much customers are being charged.
Secondary research is research conducted by someone else. This is information you might find readily available online. For example, statistics on the number of homeowners with pools. Or, how many commercial pools are in your city and state?
The Southeast has the highest concentration of swimming pools in the U.S. Florida contains over 1.5 million residential pools. Pool-dense states like California, Texas, Arizona, and Nevada also present major markets for pool-cleaning services. Commercial pools are also denser in these areas. A prime location for a pool cleaning company.
Targeting regions with longer warm seasons and a high number of existing pools allows new businesses to readily find clients.
The main customer segments for pool cleaning businesses are residential homeowners, hotels/motels, apartment complexes, and public pools/waterparks. Residential clients make up 75% of industry revenue. Those with higher incomes are the most likely to hire pool cleaning services.
Overhead costs are relatively low for pool maintenance compared to other service industries. Running a successful pool cleaning business requires basic Swimming pool equipment like:
As a field-based, and sometimes seasonal business, a vehicle is also required. Service-based business models have low inventory costs and capital requirements.
2. Analyze the Competition
Looking to scrub the competition? When starting a pool cleaning business, analyzing your competitors is crucial. First, identify brick-and-mortar pool cleaning companies in your area using Google Maps and Yelp. Note their locations, services offered, and online reviews.
Drive by physical locations and observe the condition of their fleet vehicles. Vans in disrepair may indicate a struggling business.
Here are some other ideas to discover your competitive weaknesses.
Check Competitor Websites
Scrutinize competitor websites. Do they list prices transparently? Is contact info readily available? Are photos dated or stock images? An outdated online presence can signify poor digital marketing.
Evaluate Social Media
Compare social media follower counts on platforms like Facebook and Instagram. Higher followers often mean greater community awareness.
Look Into Business Reputations
Evaluate online reviews on Google, Facebook, Yelp, etc. Sort by low ratings to spot common complaints. Search review sites for keywords like "unreliable" or "missed appointments" to uncover potential service issues.
Investigate Search Engine Visibility
To analyze other pool service businesses online, search industry terms like "pool cleaning [city]" in Google to see their rankings. Use a tool like SEMrush to view their search volume and paid ad spend. More ads and higher positions indicate a strong digital strategy.
Check Alexa.comto compare competitors' website traffic. Greater traffic means more customer interest. Verify they have positive reviews on marketplace sites like Thumbtack. A solid reputation wins business.
Visit Companies in Person
Mystery shop nearby pool cleaning businesses by requesting quotes and inquiring about service options. Take note of response times, professionalism, and pricing. This gives key insights into their customer experience.
Analyzing competitors from all angles provides an information edge when launching your pool cleaning business. With smart competitor research, you can identify service gaps, improve operational efficiency, and ultimately outshine the competition.
3. Costs to Start a Pool Cleaning Business
Starting a pool cleaning business requires proper financial planning. As a pool cleaning business owner, you'll encounter startup and ongoing costs.
Here is an overview of common costs to anticipate.
Startup Costs
Startup costs are expenses during your first year of business. It takes money to make money in the swimming pool industry. Some of the costs you'll incur as you begin include:
Licensing & Permits $200-$500: Costs range from $50 for a pool contractor license up to $250 for bonded contractor licensing.
Business Formation Fees $100-$800: To establish an LLC or corporation may cost $100-$300. Trademark registration fees are around $275 per mark.
Pool Cleaning Equipment $3,000-$5,000: Essential cleaning tools like telescopic poles, nets, brushes, vacuums/pumps, and water testing kits.
Company Vehicle: $8,000-$20,000 A cargo van or truck for transporting pool equipment and technicians.
Service Truck Wrap $400-$600: A magnetic logo wrap for a service truck provides movable branding.
Uniforms & Safety Equipment $300-$500: Polo shirts or t-shirts with company logo plus safety gear like goggles, gloves, and water shoes.
Office Supplies $500-$1,000: Dedicated phone line, computer, printer/scanner, software subscriptions, and general supplies.
Insurance $1,200-$5,000: General liability insurance, commercial auto insurance, and any required bonding/surety.
Website & Marketing $3,000-$5,000: A logo design, professional website with lead capture, and initial advertising/marketing.
You may also need to become a certified pool operator in some states, which could include further expenses. Expect your total startup costs to land somewhere between $17,000 to $38,000.
Ongoing Costs
Ongoing costs are any pool cleaning business expenses that continue through the life of your company. Some common ongoing costs include:
Labor $30,000-$60,000: For 2-3 full-time technicians.
Equipment Maintenance $1,500-$3,000: Upkeep and repair of equipment.
Chemicals & Supplies $5,000-$15,000: Pool chemicals, testing supplies, and other consumables.
Insurance $1,500-$8,000: Yearly general liability and commercial auto insurance.
Vehicle Expenses $2,500-$5,000: Gas, routine maintenance, and repairs.
Office Rent $5,000-$15,000: Leasing office/warehouse space.
Utilities $2,500-$5,000: Electricity, water, phone/internet, etc.
Marketing $3,000-$12,000: Ongoing digital ads, direct mail, promotions, and other lead generation.
Accounting & Legal Fees $1,000-$5,000: Annual accounting, tax prep, legal retainers, and consulting.
Total Ongoing Costs: $52,000-$134,000
Budgeting for both initial and ongoing costs positions a pool cleaning business for success without unexpected shortfalls. Adjust estimates to fit your specific market and projected operations. Thorough financial planning is key.
4. Form a Legal Business Entity
The legal business structure you form influences taxes, liability, and operations. There are four main types of business entities to choose from, including Sole Proprietorship, Corporation, Limited Liability Company (LLC), and Partnerships.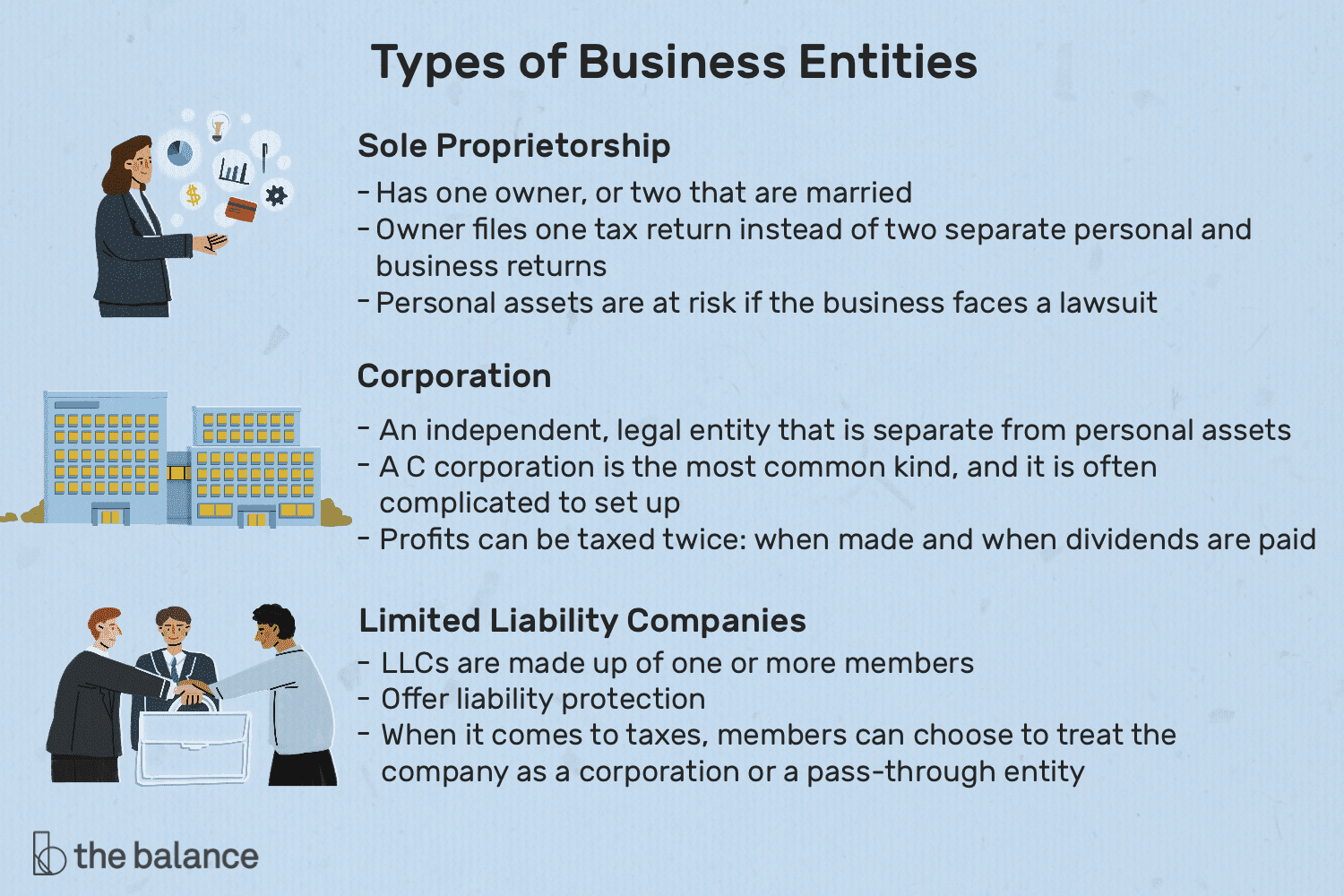 Let's take a closer look at each potential business entity for your pool cleaning business.
Sole Proprietorship
A sole proprietorship is the simplest structure with no formal registration required. You operate as an individual reporting all income and expenses on Schedule C of your tax return. A sole proprietorship may also be a married couple who own a business together.
Advantages include ease of setup and minimal compliance obligations. However, you assume unlimited personal liability for debts and legal claims against the business. Difficult to raise investment capital and no options for shareholder ownership. Not ideal for growth.
Partnership
A partnership involves two or more co-owners sharing control and profits. You can establish a partnership agreement without formal registration but should file Form 1065 each year for income tax purposes.
Benefits include ease of formation, shared capital, and workload. But like a sole proprietorship, partners have unlimited personal liability. Parties should have high trust and aligned goals.
Limited Liability Company (LLC)
An LLC combines the pass-through taxation of a partnership with the liability protection of a corporation. It limits your exposure if the business is sued. An operating agreement outlines member rights and ownership stakes.
The LLC structure protects personal assets. This is ideal for a service company like a pool cleaning business. It allows for additional members or investors and is the overall best choice.
Corporation
A corporation is a separate legal entity from its owners. "C corps" are taxed on profits and shareholders also pay taxes on dividends. "S corps" are pass-through entities avoiding double taxation.
Corporations are more complex to establish and maintain than other structures. They can sell stock and provide limited liability, but operational compliance is strict. Best for larger, highly-regulated industries. Excessive for most pool cleaning companies.
The LLC represents the optimum middle ground between legal protections, tax implications, and ease of management. Consult an attorney to draft your operating agreement and register the LLC.
5. Register Your Business For Taxes
Every business in the United States requires an Employer Identification Number (EIN). When learning how to start a pool cleaning business, this is an important step. Your EIN is an identification number that recognizes you as a business. It allows you to:
Hire and pay employees
Open a business bank account
Apply for a business credit product
File your end-of-year business taxes
An EIN is free to obtain. Applying through the IRS takes just minutes online. Simply:
Go to theIRS EINAssistant.
Answer a few short questions about your business structure and ownership.
Provide contact information.
Receive your instant EIN assignment.
Print out the EIN confirmation for your records.
In addition to your federal EIN, contact your state revenue or taxation department about any requirements to collect and remit sales tax. If selling taxable services, you may need a state sales tax permit.
For example, in Florida, you would complete Form DR-1 to register for a sales tax certificate. This costs $5 when filing online.
6. Setup Your Accounting
Proper bookkeeping provides clarity and keeps your pool service business compliant. Accounting processes track ingoing and outgoing funds, help you manage your budget, and organize and file taxes.
There are different ways to improve your business accounting practices. Here are some options to get your pool service business started in accounting.
Open a Business Bank Account
Never co-mingle personal and business funds. Open a free small business checking account to maintain separation. Many banks like Bank of America offer these options.
Get Accounting Software
Accounting software streamlines a wide range of processes. Our favorite accounting software product is QuickBooks. QuickBooks allows you to connect bank/credit card accounts to auto-import and categorize transactions.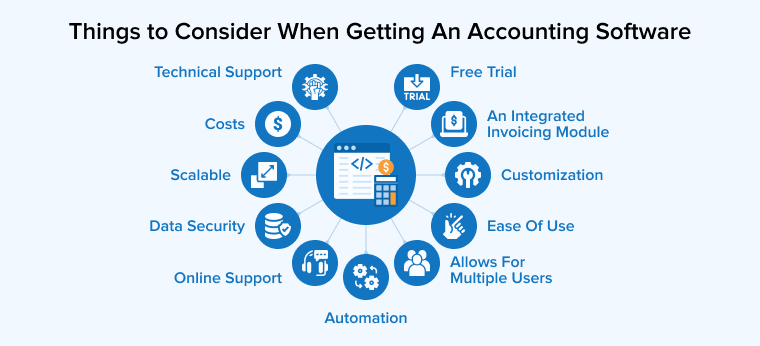 Quickbooks plans start around $25/month. Easy to learn and essential for any cleaning business.
Hire an Accountant
Hiring an accountant is highly recommended for handling taxes, payroll, financial statements, and filings. A full-service accountant charges around $200-$500 monthly but offers invaluable expertise.
Accountants are especially useful for fiscal year-end tax preparation. An Accountant will compile your books, file business returns, and ensure optimal write-offs so you avoid IRS red flags. Expect fees of $700-$2,000 for annual filings.
Apply for a Business Credit Card
Use a business credit card over personal cards for business expenses. Like your business bank account, this differentiates spending and keeps you organized and professional. Business cards often offer higher limits since they rely on the company's financials. Have your EIN and documents ready to apply.
7. Obtain Licenses and Permits
Acquiring necessary licenses and permits keeps your pool cleaning business legal and prevents steep fines.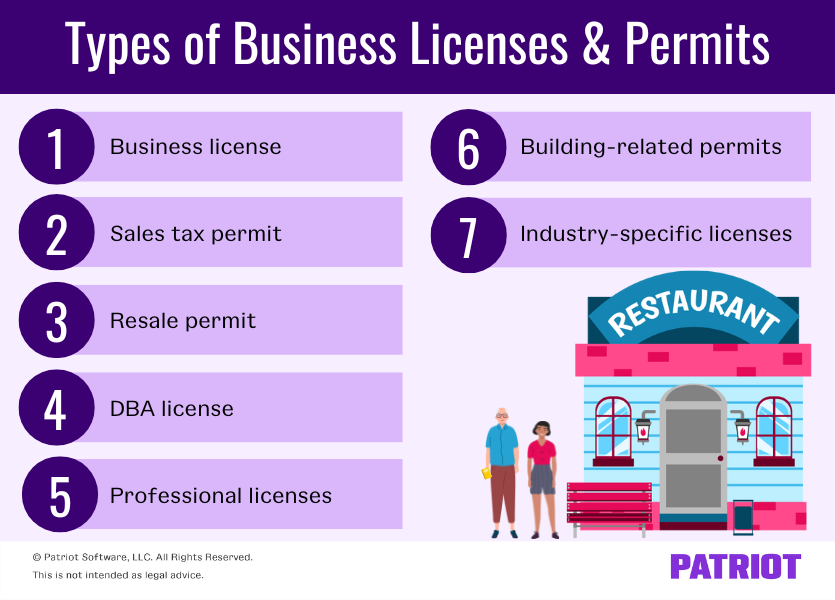 Some of the credentials pool cleaning businesses require, include:
Business License: Nearly all states require some form of registration or business license to formally operate. This involves submitting formation documents, paying $50-$150 in fees, and renewing annually for compliance.
Local Permits: Local permits are based on your city and state. Common permits include occupancy certification, fire safety inspections, parking allowances, etc. Seek guidance from your local permitting office.
General Contractor License: Most service professionals maintaining residential properties must obtain a state-level general contractor license. This is issued by the Contractor State License Board.
Local Business License: Many cities require an additional license to operate in their jurisdiction. This may include a tax certificate number to collect or remit local sales taxes on services. Fees are typically $25-$100 depending on location.
Vehicle Registrations: Your company vehicles must comply with commercial licensing requirements. This includes gross vehicle weight rating, vehicle purpose class, DOT numbers for interstate transit, and applicable transportation permits.
With due diligence, you can obtain all mandatory credentials before commencing pool cleaning operations. Doing so preserves compliance and lets you focus on delighting pool cleaning customers, not dealing with penalties.
8. Get Business Insurance
Securing proper business insurance keeps your pool cleaning business protected. Failing to insure can sink your company.
General Liability – This covers property damage, bodily injury lawsuits, and related legal claims. Essential in case a technician accidentally breaks a tile or a client is injured on site.
Commercial Auto – Protects against collisions, accidents, or injuries involving your company vehicles. Required if driving between client locations.
Workers Comp – Mandatory in most states to cover medical bills and lost wages if technicians are hurt on the job. Vital for payroll protection.
Umbrella – Additional liability coverage above general and auto policies. Added protection from major lawsuits that exceed normal limits.
Going uninsured leaves massive exposure. Imagine these scenarios:
An inexperienced technician overapplies chemicals, killing a client's lawn. Without insurance, you must cover the cost.
Your company truck hydroplanes in the rain causing a multi-car accident. Any vehicle damages or medical bills come straight from your pocket lacking coverage.
A technician hurts their back lifting equipment and sues you for improper training. Without workers comp, you absorb the legal fees and payout.
Safeguard yourself by following these steps:
Research: Determine exact insurance needs based on service offerings and local regulations.
Compare: Get quotes from providers like The Hartford, and Progressive. Compare by coverage, limits, and premium costs.
Purchase: Choose a policy offering ideal protections within your budget. Pay premiums monthly or in full.
Verify: Ensure proper documentation of your active insurance policy. A certificate of insurance may be required for clients.
9. Create an Office Space
An office offers a professional home base for meetings, administration, and equipment storage. Consider these potential pool-cleaning business office spaces.
Home Office
Working from a spare room or basement in your residence allows extreme flexibility and minimizes costs. With no rent or commute, you can allocate more to marketing and technicians.
Downsides include a lack of interaction with staff and less separation between work and personal life. Zoning laws may also prohibit running certain commercial activities from home. Expect basic utility costs if using part-time.
Coworking Space
Shared office providers like WeWork offer an affordable alternative to traditional office leases. WeWork offers a range of office types, including private, semi-private, and shared.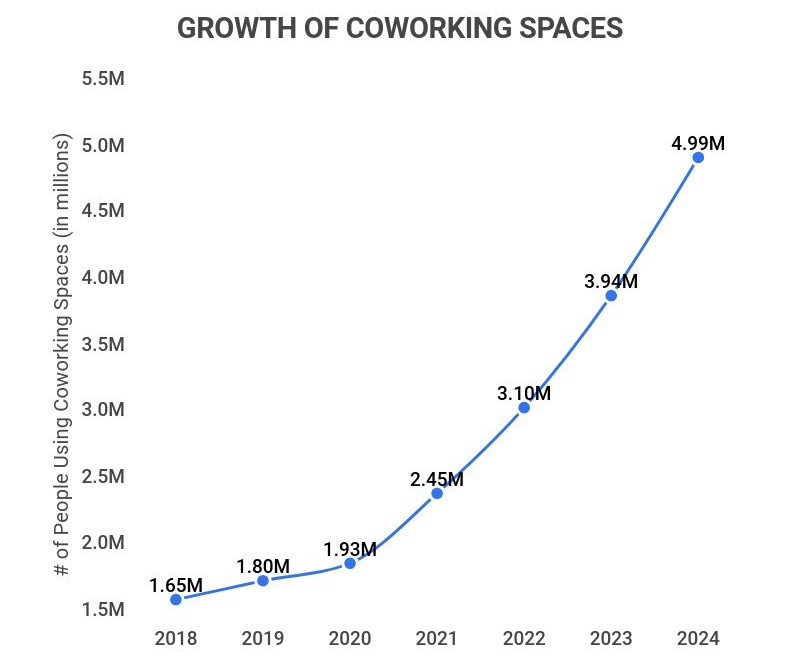 Coworking spaces provide amenities like Wi-Fi, printing, conference rooms, kitchens, and community events starting at $300/month. There's no long-term commitment required.
Great for meeting with clients or part-time administrative needs. Promotes networking opportunities. The lack of privacy may be less ideal for equipment storage requirements.
Retail Office
A storefront office allows passing foot traffic to discover your brand. You gain visibility, room for technicians and gear, and a neighborhood presence. The average retail office rent is $15-$30 per square foot.
Downsides include longer leases, extensive build-outs, higher costs, and less flexibility. A retail office is most suitable if integrating a pool supply retail component.
Commercial Office
Building Leasing dedicated office space in a commercial building provides traditional long-term stability. Commercial offices are suitable for managers, staff, equipment, and meetings. The average cost is $20-$40 per square foot.
10. Source Your Equipment
Equipping your new pool cleaning business requires specialized pool cleaning equipment. Source these essentials through new purchases, used deals, rentals, or leases.
Buying New
Major retailers like Leslie's Pool Supplies offer one-stop access to top brands. Buy new equipment for your pool cleaning business, including pool vacuums, water test strips, poles, brushes, nets, chemicals, and pool maintenance software. Buying new ensures optimal quality and warranty protections. Expect to invest $5,000, or more for a starter inventory.
Buying Used
Used equipment can be found at significant cost savings on sites like Craigslist, Facebook Marketplace, and eBay. Search for "pool cleaning equipment" or related keywords. Meet local sellers to inspect conditions and negotiate pricing.
Renting
Many big box stores like Home Depot offer daily or weekly rental of basic cleaning equipment for small jobs. This avoids large upfront purchases. Downsides include limited selection and the recurring costs of renting indefinitely.
Leasing
Leasing involves payments over 12-36 months to use the equipment. Companies like United Leasing offer commercial programs for pressure washers, vacuum systems, and other cleaning tools. Payments offset upfront costs but the equipment is surrendered upon lease expiry unless bought out.
Ideally, purchase essentials like telepoles, nets, brushes, and basic chemicals to own outright. Then consider leasing or renting bigger-ticket items like pressure washers and vacuum systems which carry higher price tags. A mix of owned and leased equipment reduces capital costs.
11. Establish Your Brand Assets
Branding your business sets you apart from competitors and makes your brand memorable. As a pool service business owner, it's important to dig deep and find the best ways to brand yourself.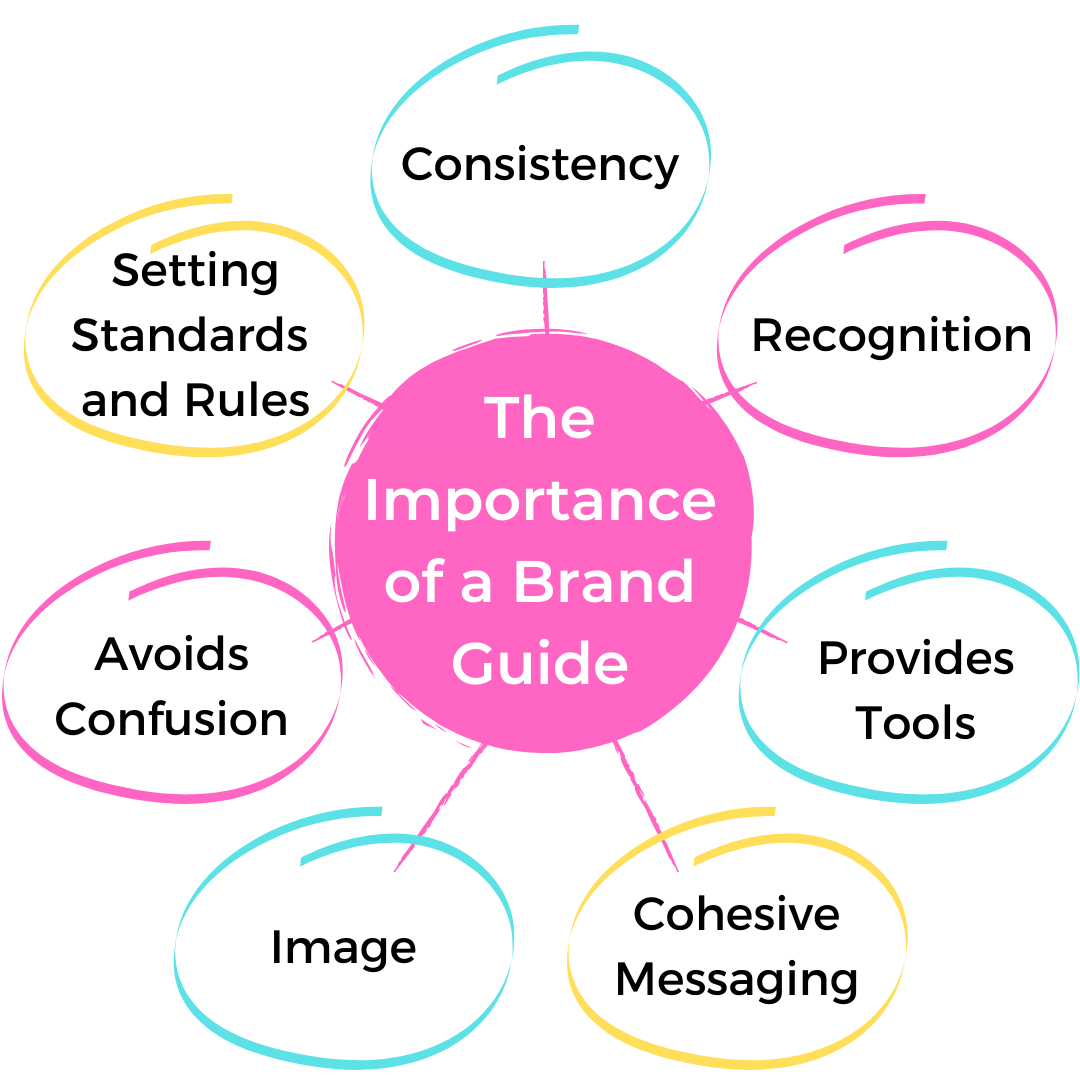 Getting a Business Phone Number
A dedicated business phone number lends legitimacy to your business. Services like RingCentral offer toll-free and local numbers with custom greetings, voicemail, call routing, and more starting at $30/month. Attract more clients by listing your professional phone number across platforms.
Creating a Logo for Your Pool Service Business
A strong logo encapsulates your brand identity. Consider a descriptive logo with your name or an abstract graphic. Looka makes DIY logos easy starting at $20. Looka is an advanced AI program. It uses your personal preferences to design logos that meet the mark.
Ensure brand consistency with matching fonts, colors, and themes across your website, business cards, uniforms, truck wraps, and marketing materials. This boosts memorability.
Business Cards and Signage
Business cards serve as movable billboards for your services. Include your logo, tagline, phone number, website, and other details. Vistaprintoffers affordable custom cards. Always have a stack handy for new sales leads.
Prominent van signage also provides valuable local brand impressions in your community.
Purchasing a Domain Name
Secure a domain name that matches your company likeABCPoolCleaning [dot] com. Aim for brief, descriptive names. Use domain sites like Namecheap for the best pricing and features.
Building a Website
Every business needs a professional website. Use DIY builders like Wix for accessible custom sites. Or hire a freelancer onFiverr for a fully custom site optimizing SEO fundamentals.
Showcase service photos, offerings, reviews, and contact forms to convert visitors into customers. Your website establishes credibility 24/7.
12. Join Associations and Groups
Tap into insider knowledge and connections by joining pool cleaning company associations. Access to like-minded people in the industry offers unmatchable support. Some big pool business associations to checkout include:
Let's take a closer look at other ways to get involved.
Local Associations
Research associations in your state or region that offer training, networking, and support for pool service professionals. For example, the Florida Swimming Pool Association provides marketing resources, education, and annual expos.
Joining reputable local associations expands your knowledge and relationships with other pool companies. Take advantage of member benefits.
Meetups
Attending industry trade shows and networking events fosters community and connects you to new pool owners. Use sites like Meetup to find regular local meetups for contractors, small business owners, and pool service professionals in your area.
Search Meetups by city, state, and event to find something. If there are no events in your area for pool cleaners or pool owners? Create your own group.
Facebook Groups
For on-demand advice and discussions, search Facebook for niche pool cleaning groups. The Pool Cleaning Services group and Pool Cleaning Mafia offer a forum for troubleshooting, marketing tips, safety procedures, and more.
13. How to Market a Pool Cleaning Business
Marketing is what attracts new customers and builds your pool cleaning business. Use these tactics to make a splash in the market.
Digital Marketing
Much of the business world happens online. When learning how to start a pool cleaning business, it helps to be digitally inclined.
Some of the digital marketing resources for pool cleaners to try, include:
Google Ads: Target local searchers by running text ads on relevant keywords like "pool cleaning service" in your geographic area. Pay-per-click can yield fast leads.
Facebook Ads: Highly visual ads on Facebook, Instagram, and other social media accounts, reach homeowners in your region. Target users are likely to need pool maintenance.
YouTube Channel: Post instructional cleaning videos to build expertise. Include your website and contact info for conversions.
Blogging: Write articles on pool maintenance and publish them on your site. Aim for helpful, readable content that ranks well in search engines.
Social Media: Post regularly on Twitter, Facebook, and Instagram about your services. Share seasonal tips and interact with followers.
Online Reviews: Request 5-star reviews on Google, Yelp, and Facebook. These boost credibility for prospects. Respond promptly to any negative feedback.
Traditional Marketing
Going digital doesn't make traditional marketing outdated or unessential. Traditional marketing is just as important as digital marketing. Some common traditional marketing methods to use as pool cleaners, includes:
Direct Mailers: Send postcards and flyers to neighborhood homes advertising seasonal specials. Include a strong call to action.
Vehicle Signage: Branded vans and truck wraps attract new calls as you travel locally for service appointments.
Billboard/Radio Ads: For broader reach, consider formats like billboards or radio spots. Can be costlier with minimal tracking.
Networking Events: Attend local chamber and community events to meet prospective clients. Come prepared with business cards and a promotional offer.
Experiment to determine which approaches yield the strongest return. Use both marketing methods to get the most out of the experience.
14. Focus on the Customer
Delivering great customer service cements loyalty and drives referrals for your pool cleaning business. There are many ways to show customers you care about them as much as you do the pool service industry.
Be on time: Ensure technicians arrive on schedule for each cleaning. There's nothing more frustrating than waiting around for a late service pro.
Inspect every time: Take extra time to inspect the pool thoroughly and listen to any concerns the homeowner has. Don't rush the process.
Follow-up Email: Follow up by email after initial cleanings to ensure 100% satisfaction. Ask if any aspects of the service could improve.
Respond promptly: Reply to customer messages quickly and efficiently. Don't leave them wondering.
As you provide 5-star service, happy clients will eagerly refer family and neighbors for additional business. Deliver on your brand promise by putting customer service first. This leads to repeat business, enduring loyalty, and word-of-mouth promotions that fuel sustainable growth.
We hope this guide has provided a realistic look at opening your own business cleaning pools. Throughout this blog, we talked about important aspects of opening a new business. Some topics covered include pool cleaning equipment, how to make your business stand out with marketing, new business market research, and more.
Good luck with your newest endeavor and have fun cleaning pools!