Property preservation businesses deal with properties that have been foreclosed upon. According to Zip Recruiter, property preservation specialists earn between $14.42 and $48.31 hourly. As banks and mortgage lenders continue acquiring foreclosed homes, the demand for securing and repairing properties increases.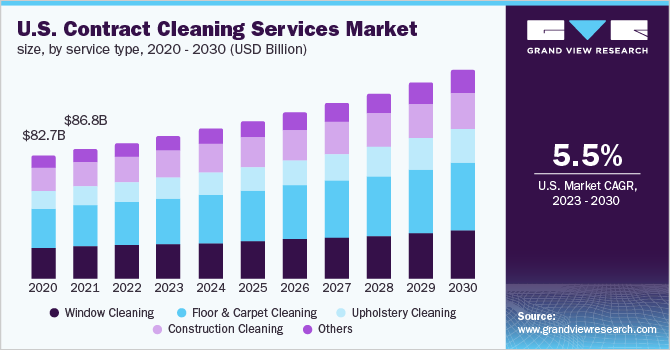 Most property preservation services have between 50 to 100 employees. The majority of property preservation businesses are privately owned. Less than 20% are public and approximately 5% are government owned.
In this comprehensive guide, you'll learn how to start a property preservation business. From obtaining the necessary credentials and equipment to marketing and engagement. If you're ready to tap into the booming foreclosure market, let's get started.
1. Conduct Property Preservation Market Research
Property preservation business market research is broken down into two categories, primary and secondary research.
Primary research is research you conduct yourself. This includes speaking to lenders in the area to determine how many foreclosures they manage each year.
Secondary research is third-party data collected by someone else but made available to you. This includes government statistics for city foreclosures in your area.
A major research undertaking for a property preservation business is determining where the highest foreclosure rates live. You'll also want to discover how saturated those markets are. The more property preservation businesses in one area, the more competitive the location.
The property preservation industry has experienced rapid growth in recent years. The number of foreclosed and abandoned homes has skyrocketed across America. There are currently over 1.3 million vacant homes according to real estate data company ATTOM.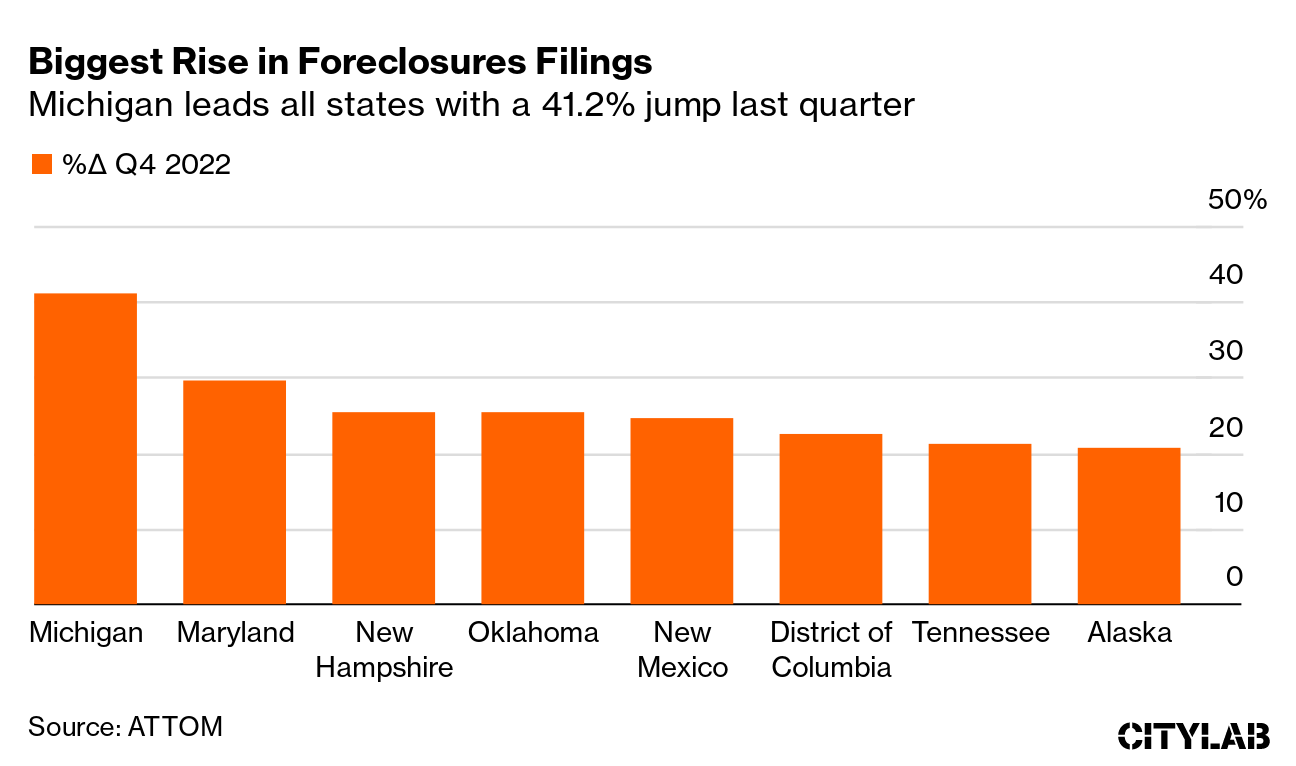 Another important market research topic is the top foreclosure lenders in your area. This includes Fannie Mae, Freddie Mac, and large banks like Wells Fargo and Bank of America. There is also an opportunity to service properties with smaller regional lenders and real estate-owned (REO) specialists.
2. Analyze the Competition
When starting a property preservation company, it's crucial to analyze your competition. For a small property preservation business, this means examining local competitors. There are many ways to discover your local competition and what they offer, including:
Visit Competitors in Person
Drive around and note the location of other property preservation companies and landscaping businesses. Physically visit competitor property preservation companies and assess factors like office space, warehouse size, equipment, and branding.
Look at Competitor Services
Research national property preservation companies like Safeguard to analyze their services, processes, and contractors. Study their websites and marketing materials to get insight into service offerings, technology, and clients.
Check Reputation and Reviews
Search online directories like Yelp and Houzz to compile a list of nearby property preservation companies. Read reviews to understand reputation and service quality Evaluating online presence involves assessing competitors' websites, social media, reviews, and search engine visibility.
Evaluate Online Presence
Perform searches for terms like "property preservation business + your city" and see where rivals rank in results. Check their website traffic and backlinks using SimilarWeb or SEMrush to gauge visibility and authority. Study their content and messaging for ideas on differentiating your marketing.
3. Costs to Start a Property Preservation Business
When starting a property preservation company, there are various one-time start-up costs to get the business up and running. There are also ongoing costs to consider. Let's break these costs down to see where your money goes.
Property Preservation Company Start-up Cost
Some start-up costs when starting a property preservation company include:
Licenses & Permits – $50-$500 to register your business and acquire any required state or local licenses. Costs vary by location.
Insurance – $1,000-$5,000 for general liability insurance to cover any damages or injuries, plus errors and omissions (E&O) coverage. Quotes depend on location and coverage limits.
Professional Fees – $500-$2,000 for legal and accounting fees.
Office Supplies – $300-$1,000 for computer, printer, phone, branded apparel, letterhead, website domain, etc.
Tools & Equipment – $1,500-$5,000 for essentials like a ladder, pressure washer, leaf blower, chainsaw, lawn mower, safety gear, truck signage/branding, etc.
Vehicle – A reliable truck or van will run $8,000-$20,000 for a newer model.
Software – $50-$150/month for business systems like scheduling, estimates, invoicing, CRM, and accounting.
Total start-up costs generally range from $5,000-$15,000 and up, depending on equipment needs and operational scale. Financing options include small business loans/grants, personal savings, credit cards, or family loans.
Property Preservation Business Ongoing Costs
Ongoing costs are expenses that continue through the life of your property preservation business. Common ongoing costs for a property preservation company include:
Subcontractor Labor – $2,000-$10,000 depending on your order volume and use of subs for jobs like cleaning or plumbing.
Gas & Vehicle Maintenance – $300-$1,000 for gas, oil changes, and repairs to keep your vehicle(s) running smoothly.
Cell Phone & Internet – $100-$300 for phone and wireless expenses.
Software Subscriptions – $100-$500 covering your critical business systems and tools.
Insurance – $100-$300 to cover liability, E&O, and auto insurance payments.
Rent – $200-$2,000+ depending on whether you work from home or lease office/warehouse space.
Accounting & Legal – $150-$500 per month for an accountant and attorney on retainer.
advertising – $500-$2,000 for online and print advertising to promote your services.
Total ongoing monthly costs often range from $3,000-$10,000 depending on the size of your operation. Expect higher costs when first launching then optimize these expenses as you grow.
4. Form a Legal Business Entity
When starting a property preservation business, choosing the right legal structure is key. The four main options are sole proprietorship, partnership, corporation, and limited liability company (LLC).
Sole Proprietorship
A sole proprietorship is the simplest structure for a property preservation business. It has no formal registration needed. You operate as an individual reporting all income and expenses on your tax return. Low startup costs make this appealing for new preservation contractors. You're personally liable for any business debts or legal issues.
Partnership
Forming a general partnership splits ownership of a property preservation business between two or more people. You share control of the company and divide profits according to your agreement without needing formal registration.
Each partner is fully liable for the actions of the other partners. This exposes personal assets to risk if your partner makes poor or illegal decisions.
Corporation
A corporation provides the highest level of owner protection by creating a legal entity separate from the founders. You issue stock and file articles of incorporation to form one. The business income is taxed at the corporate rate.
The cons are higher setup costs and more paperwork for record-keeping, tax filings, and annual meetings. This is more of an option for large businesses in the property preservation industry with 50 to 100 employees or more.
LLC
Forming an LLC provides personal liability protection for your property preservation business structure. An LLC works a little like a corporation without extensive paperwork. You get a legal entity that shields your assets if sued. Profits pass through to you avoiding double taxation on your property preservation services.
Overall, an LLC balances owner protection, tax flexibility, and ease of setup. This makes it the best choice for property preservation companies as it limits risk from on-site accidents while allowing you to add partners as your business grows.
5. Register Your Business For Taxes
When you form a property preservation business structure you must obtain an Employer Identification Number (EIN) from the IRS. This unique ID number acts like a social security number for your business for tax and banking purposes.
An EIN is mandatory for hiring employees and contractors and for opening a business bank account. Large clients will also require an EIN to issue you payment.
Thankfully applying for an EIN is quick and free through the IRS website. Simply follow these steps:
Go to the IRS websiteand search "apply for an EIN". Click the first result.
Select Apply Online Now and follow the steps to create an IRS account if you don't have one.
Choose your LLC as the business type and enter your company name exactly as registered with your state.
Select the LLC as the "responsible party" and enter your name/SSN as the sole member.
Provide your LLC's mailing address, county, and state.
Submit the application and your EIN will be provided immediately.
The entire process takes less than 15 minutes. Make sure to print or save the EIN confirmation for your records. You'll need this number frequently when opening business bank accounts and signing client contracts.
You'll also need to register your property preservation business for state taxes by filing forms with your Secretary of State office. There is no fee but you'll get a state tax ID number needed to collect and remit sales tax on any taxable goods and services.
6. Setup Your Accounting
As a property preservation contractor, meticulous record-keeping and accounting are crucial. You'll use accounting processes for tracking income and expenses, maximizing tax deductions, and avoiding costly IRS issues.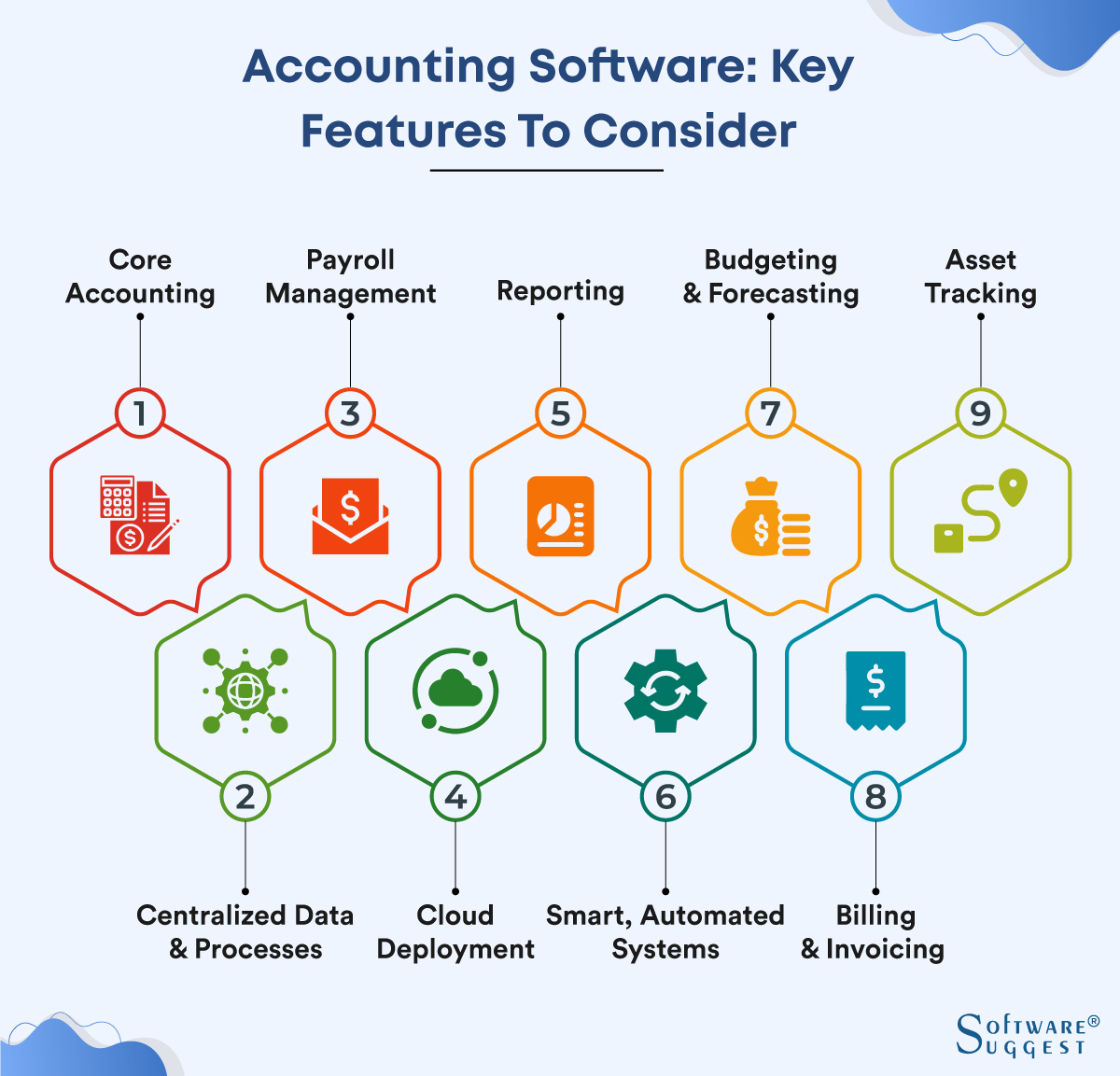 Let's look at some ways to manage accounting as a property preservation business.
Accounting Software
Accounting software like QuickBooks is an invaluable resource. QuickBooks seamlessly syncs with your business bank and credit card accounts. The system automatically imports and categorizes transactions. Reconcile accounts in minutes versus hours, and generate useful financial reports quickly and effectively.
Hire an Accountant
A qualified accountant advises on the optimal business structures. Your accountant will walk you through registrations, and educate you on tax deductions, ensuring full legal compliance. This prevents headaches if you face an audit.
A preservation contractor has many industry-specific rules on deducting truck, tool, and safety equipment expenses. A specialist will maximize your savings while minimizing IRS risk.
Open a Business Bank Account and Credit Card
Separate your personal and professional spending to keep accounting organized. Do this by opening a business bank account and applying for a business credit card. A business bank account makes your property preservation business look professional.
Business credit cards come with additional perks outside of standard credit cards. Lower interest rates and increased rewards are a few things to look forward to.
7. Obtain Licenses and Permits
When launching a property preservation business, proper licensing is required for legal compliance. You can check federal requirements through the U.S. Small Business Association. The SBA also has a locals search feature to find local requirements by entering your city and zip code online.
Permit requirements vary by state. You may want to check with the Federal Housing Administration as well as governing state bodies. Common permits and licenses for a property preservation business include:
Home Improvement Contractor License – To qualify for preservation projects, you'll need a state-level home improvement license. This involves passing a trade exam, paying $300 fees, and securing a surety bond.
Landscaping License – Several states require a special landscaping contractor license. You'll need to pass an exam and pay $100 in fees.
Pest Control License – If your services extend to pest control for properties, you'll need this license. It requires classes, testing, background checks, and fees of up to $300.
Lead RRP Certification – For contractors disturbing lead-based paint surfaces, EPA certification is mandatory. You must complete training and pay $300 application fees.
Double-check the exact permits needed for the services you'll provide in your state. Many have online license look-ups detailing requirements.
8. Get Business Insurance
Carrying proper business insurance is strongly advised to safeguard your company's financial health.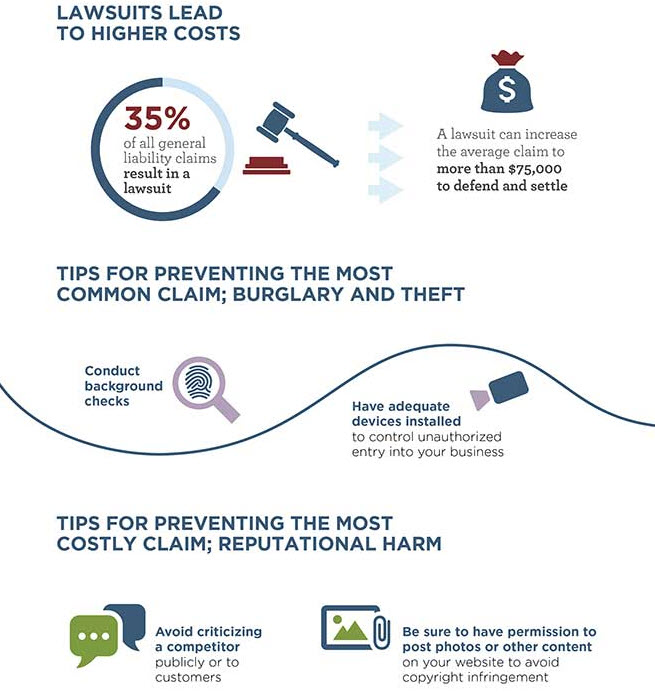 Top policies for a property preservation company include:
General Liability – This covers any third-party property damage or bodily injuries that occur while working on a site. Rates start around $50/month.
Errors & Omissions – This protects against potential lawsuits from unsatisfied clients over your services. Expect rates around $100/month.
Commercial Auto – This covers your company vehicle for liabilities and damage. Rates start around $150/month.
Without coverage, a single accident could end your property preservation dreams. Imagine you damage a client's roof while pressure washing ($10,000), a tree limb falls and injures a pedestrian ($250,000 settlement), or a client sues for shoddy rehab work ($75,000 defense settlement). Lawsuits and claims can pile up quickly. Proper insurance limits this financial risk.
Follow these steps to get insured:
Research brokers and get 2-3 quotes for comparison.
Select a policy with ample general liability, E&O, auto & umbrella coverage.
Pay your annual premium or set up a monthly payment plan.
Obtain proof of insurance certificates to share with prospective clients.
Getting insured may seem tedious but is essential to hedge risk as a preservation contractor interfacing with foreclosed properties. Don't let an uninsured accident tank your promising business!
9. Create an Office Space
A professional office space gives your property preservation business credibility when meeting prospective clients. Options to consider include:
Home Office
Converting a spare room into a home office is a cost-effective office option. Expect $500-$2,000 in upfront costs for a desk, computer, phone, filing cabinet, and supplies to create a functional workspace in your house.
A home office comes with tax deductions. The IRS allows up to $1,500 in deductions per year. Base this on $5 per square foot, or by individual deductions.
Coworking Space
Joining a coworking community like WeWork provides a commercial-style office without the lease. For $300-$800 per month you get a private, semi-private, or shared office. You also get business amenities like Wifi, printers, conference rooms, lounges, and free coffee.
Commercial Office
For established preservation firms a traditional office offers full control and customization. Expect to pay $1,000-$4,000 for small office spaces of 1,000-3,000 square feet. Responsibilities like utilities, maintenance, parking, and furnishings add to costs but the space becomes fully yours.
10. Source Your Equipment
All property preservation businesses need equipment to do their jobs safely. There are a few ways to obtain these tools, including:
Buying New
For brand-new professional-grade tools, retailers like Home Depot and Lowe's offer standard options. Expect to pay full price but get warranties. Focus on basics like a pressure washer, lawn mower, ladder, hand tools, safety gear, truck storage, and signage to start.
Buying Used
Searching classifieds sites like Craigslist, Facebook Marketplace, and OfferUp can yield major savings on lightly used equipment from other contractors. Expect 50-75% off retail. Search often for deals. Budget more on repairs.
Renting
Rentals offer pro equipment without large upfront costs. Home Depot rents tools and vehicles by day or week for reasonable rates. Useful for niche or heavy machinery like jackhammers, power augers, and lifts needed for occasional jobs. Schedule rentals only when required to control costs.
Leasing
Leasing spreads payments for expensive assets like trucks over several years. Expect $300 to $500 monthly for a newer model work truck. Watch for mileage limits and early termination fees. Leasing works best for established companies with ongoing needs.
11. Establish Your Brand Assets
Creating a professional brand identity makes your property preservation company memorable.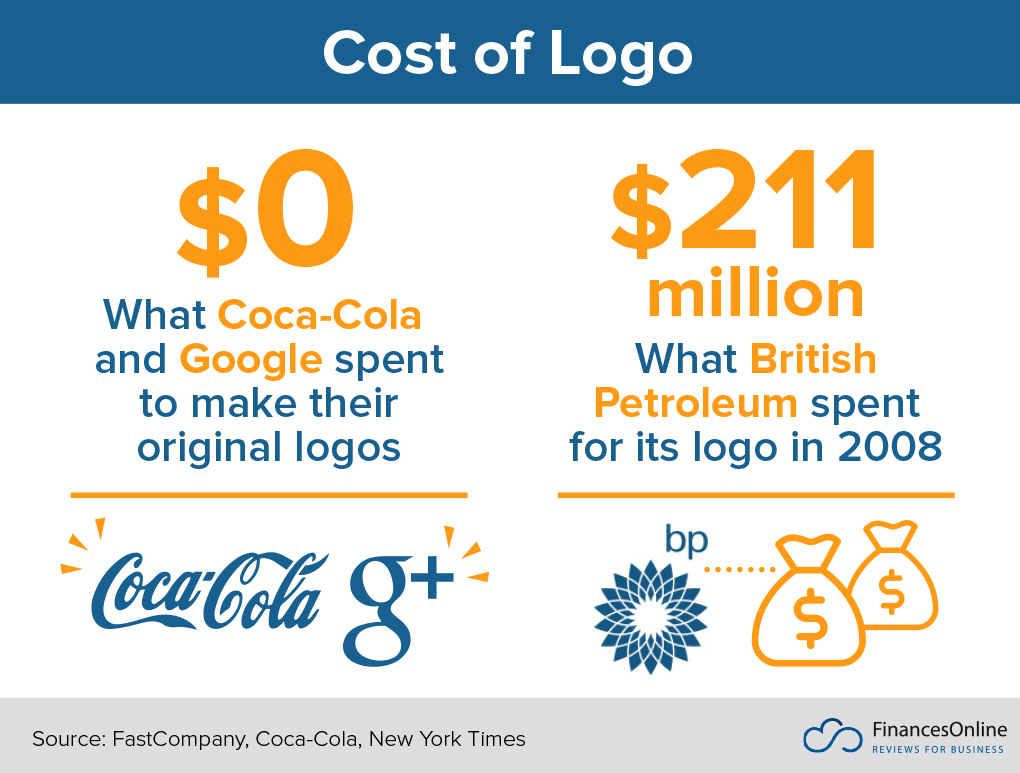 Here are a few tips for branding your property preservation business.
Get a Business Phone Number
Obtaining a dedicated business phone number (separate from your cell) adds legitimacy. Use a voice-over-IP provider like RingCentralto get a local or toll-free number. Benefits include call routing, voicemail, and tracking for $25-$50 monthly. This offers flexibility as your business grows.
Create a Logo
Design a logo that represents your brand and conveys a reputation for quality service. For a property preservation business, consider images like houses, trees, or tools. Select a classic, simple logo that's recognizable in small sizes. Use a logo maker like Looka to create one yourself or hire a designer.
Print Business Cards and Signage
Business cards featuring your logo, phone number, website, and services help reinforce your brand. Give them out to clients or when networking. Order professionally printed cards from Vistaprint.
Signage with logo and contact info posted on your vehicle, warehouse, or office raises awareness. Vistaprint also makes weatherproof signs, door placards, banners, and more.
Purchase a Domain Name
Secure a domain name matching your business name. For example, ApexPropertyPreservation [dot] com. Register your name with a reliable provider like Namecheap. Make it easy to remember. Use it for email and your website.
Build a Website
Create a website to share your brand story, service list, portfolio, and credentials. Build on a DIY platform like Wix for under $20/month. Or hire a web developer on Fiverr for affordable custom site design. This digital presence enables 24/7 marketing and communications.
12. Join Associations and Groups
Joining relevant local organizations and online communities provides invaluable connections. Here are some ways to get connected.
Local Associations
Look for local chapters of larger industry associations like the National Association of Mortgage Field Services (NAMFS) and the National Association of Preservation Professionals (NAPP) in your state or metro area. Attending meetings and events offers networking with fellow contractors to share wisdom and troubleshoot issues.
Local Meetups
Attend local meetups and trade shows related to real estate, property management, and contractor services. Sites like Meetup make it easy to find upcoming events near you. Meet people face-to-face to exchange business cards, talk shop, and potentially find partners or mentors already successful in preservation.
Facebook Groups
Online communities enable connecting with preservation pros across the country. Join large groups like Property Preservation Company's Information Exchange or Property Preservation Services. Participate by asking questions and offering tips. Browse the Files sections for helpful documents.
13. How to Market a Property Preservation Business
Implement an effective marketing strategy to attract new clients and grow your property preservation company. Promoting your services establishes credibility, drives leads and builds a strong referral pipeline over time. Make marketing a priority from day one.
Here are some property preservation industry marketing tips:
Leverage Your Network
Initially tap your inner circle of contacts who may have connections at banks, real estate agencies, and property management firms needing reliable contractors. Offer discounts for referrals.
For happy customers, follow up with thank you calls and emails checking if they know others needing preservation work. Simply ask, "Would you mind passing along our name to any contacts needing help maintaining foreclosed properties?".
Digital Marketing
The business world has gone digital. Digital marketing puts you where the action is. Here are some common property preservation business digital marketing strategies.
Launch Google and Facebook ads targeting keywords like "property preservation" and location to connect with local prospects actively searching.
Start a YouTube channel posting tutorial videos to demonstrate your expertise. Optimize with keywords.
Build website traffic through blog content about preservation best practices and promoting it on social media.
Join industry forums and build relationships by regularly contributing helpful insights.
Publish helpful articles on sites like Medium to raise awareness.
Distribute an opt-in email newsletter with tips and company updates.
Traditional Marketing
Traditional marketing of your property preservation business creates tangible advertisements. It's hard to press delete on a flyer or postcard mailer. Here are some top property preservation industry marketing tactics in the traditional channel.
Design brochures showcasing your services and success stories to mail to prospective clients.
Attend local real estate networking events to make in-person connections.
Sponsor relevant conferences and trade shows to gain visibility.
Arrange product demos at nearby foreclosed properties to showcase your skills.
Partner with complementary contractors for referrals.
Mixing digital promotion with targeted traditional outreach casts a wide net.
14. Focus on the Customer
Providing exceptional customer service needs to be a top priority. Engage with clients as you start your property preservation company. How you interact with clients makes a lasting impression that sparks referrals or loses business.
Here are some tips for focusing on your property preservation company clients:
Be responsive to inquiries with customized proposals
Arrive early to site visits to discuss work plans
Answer questions thoroughly and outline the next steps clearly
Communicate progress and updates regularly via calls, emails, or texts
Send photos of finished work before invoicing
Follow up after completion to ensure satisfaction and ask how you can improve
By providing incredible service that exceeds expectations, you become the clients' trusted resource. As a property preservation business, you want to be remembered by lenders handling major foreclosures in the property preservation industry.
Wrapping Up
Through this guide, we explained how to start a property preservation business. We tackled subjects like market research, competitive analysis, registering your EIN, forming a business entity, and more. As you move forward with your own property preservation business, be direct, and stay safe.