The professional house cleaning industry brought in roughly $7.5 billion in 2022. With more dual-income households and busy professionals looking to outsource household chores, the demand for house cleaning grows. The market is projected to reach $14.6 billion by 2030 with a CAGR of 8.7%.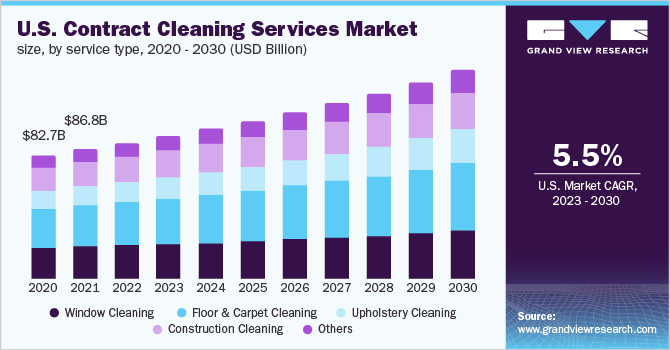 This article will walk you through everything you need to learn how to start a house cleaning business. You'll learn how to legally structure your business, obtain a business license and insurance, set competitive rates, and market your services. With some grit and smart planning, you can turn your passion for cleaning into a thriving business.
1. Conduct House Cleaning Market Research
Market research is essential when learning how to start a house cleaning business. It shows you popular cleaning services, local market saturation, potential price points, and more. There are two types of market research, primary and secondary.
Primary market research is research you conduct yourself. This includes polling locals to learn which cleaning services they use and visiting local businesses to check out pricing.
Secondary market research is done by third-party researchers. This includes data from government websites and competitor reviews.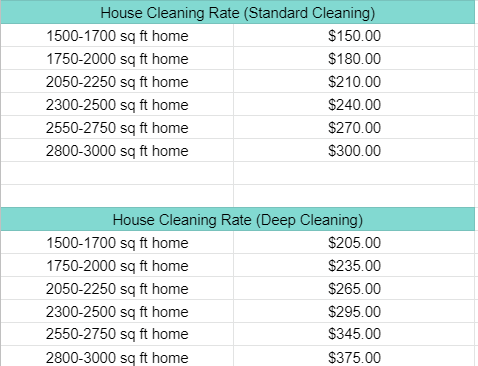 Some of the data you'll uncover during market research include:
Demographics
The target demographics for house cleaning services are middle to upper-income homeowners ages 30-60. Roughly 1 in 10 American households pay for professional home cleaning services.
Competition
Competition from individual cleaners remains low. Most clients prefer insured and bonded professional services. Effective marketing and strong reviews help companies stand out. The industry has proven recession-proof, with steady demand, even in down economies.
Be sure to check out commercial cleaning competitors as well as home cleaners. A commercial cleaning business may offer residential services.
Industry Trends
Environmentally friendly cleaning and organization services are on the rise. Customers increasingly prefer natural and non-toxic products. Specializing in eco-friendly cleaning can attract clients willing to pay a premium.
2. Analyze the Competition
The majority of cleaning companies are small, local businesses with fewer than 10 employees. However, larger national franchises like Merry Maids, The Maids, Molly Maid, and CleanNet USA are capturing more market share.
As you sniff out the competition, consider these avenues for information:
Online Business Listings
To understand the competitive landscape, start by identifying direct competitors in your geographic area. Search online directories like Google My Business, Yelp, and HomeAdvisor for local cleaning companies. Take note of their reviews, ratings, services, and pricing. This gives insight into what's working and where there are gaps.
Visit Competitors
Drive around town and look for cleaning company vehicles, ads, flyers, and lawn signs. Drop into competitors' offices to gather brochures. Take note of their branding and marketing. Observe how busy they appear to be.
Evaluate both small independents and larger franchises. Independents compete on price and personal service. Franchises offer standardized processes but less flexibility. New entrants can differentiate with niche services.
Check Competitor Websites
Research competitors online by browsing their websites and social media. Look for the types of content and offers shared and their level of engagement. This provides ideas on their digital marketing tactics and brand personality.
Pay attention to review volume and ratings for competitors on review sites. Positive reviews indicate satisfied customers. Low reviews could signal an opportunity to compete on service quality.
Enter competitors into tools like SEMrush and SpyFu to analyze their SEO and PPC strategies. This reveals the keywords and landing pages driving their web visibility for tactical inspiration.
3. Costs to Start a House Cleaning Business
Learning how to start a house cleaning business means understanding the costs involved in cleaning services. Starting any residential or commercial cleaning company takes startup and ongoing expenditures. Here's a breakdown of some cleaning business costs.
Start-up Costs
Start-up costs are the expenses you face to get your business open and off the ground. Some cleaning business startup costs are:
Business license and permits: $50-$500 depending on your state and local regulations.
Equipment: Commercial-grade vacuums, mops, brushes, buckets, and cleaning supplies will cost approximately $1000-$1500.
Uniforms: Uniforms, safety gear, and ID badges for staff may cost another $200-$500.
Marketing and website: $200-$1000 including traditional and digital advertising.
Business phone: Around $50 per month per phone line.
Commercial vehicle: A van or truck for transporting staff and cleaning supplies will cost $10,000-$20,000.
Administrative costs: $50-$150 per month.
Ongoing Costs
Ongoing costs are any costs that continue through the life of your business. Some of the most frequent ongoing costs for a cleaning business include:
Staffing: Employees or contractors cost $15-$25 per hour. Most companies start with 2-3 cleaners plus administrative help.
Expanding supplies: $1000-$2000 annually.
Marketing and advertising: $200-$500 monthly for SEO, online ads, promotions, etc.
Facility expenses: $500-$1500 per month.
Utilities: $100-$200 per month.
It's wise to maintain contingency funds equal to 2 to 3 months of operating expenses. This provides a buffer in case of slower sales or unexpected costs.
4. Form a Legal Business Entity
When starting a house cleaning business, one of the first legal decisions is choosing a business structure. The four main options are sole proprietorship, partnership, limited liability company (LLC), and corporation.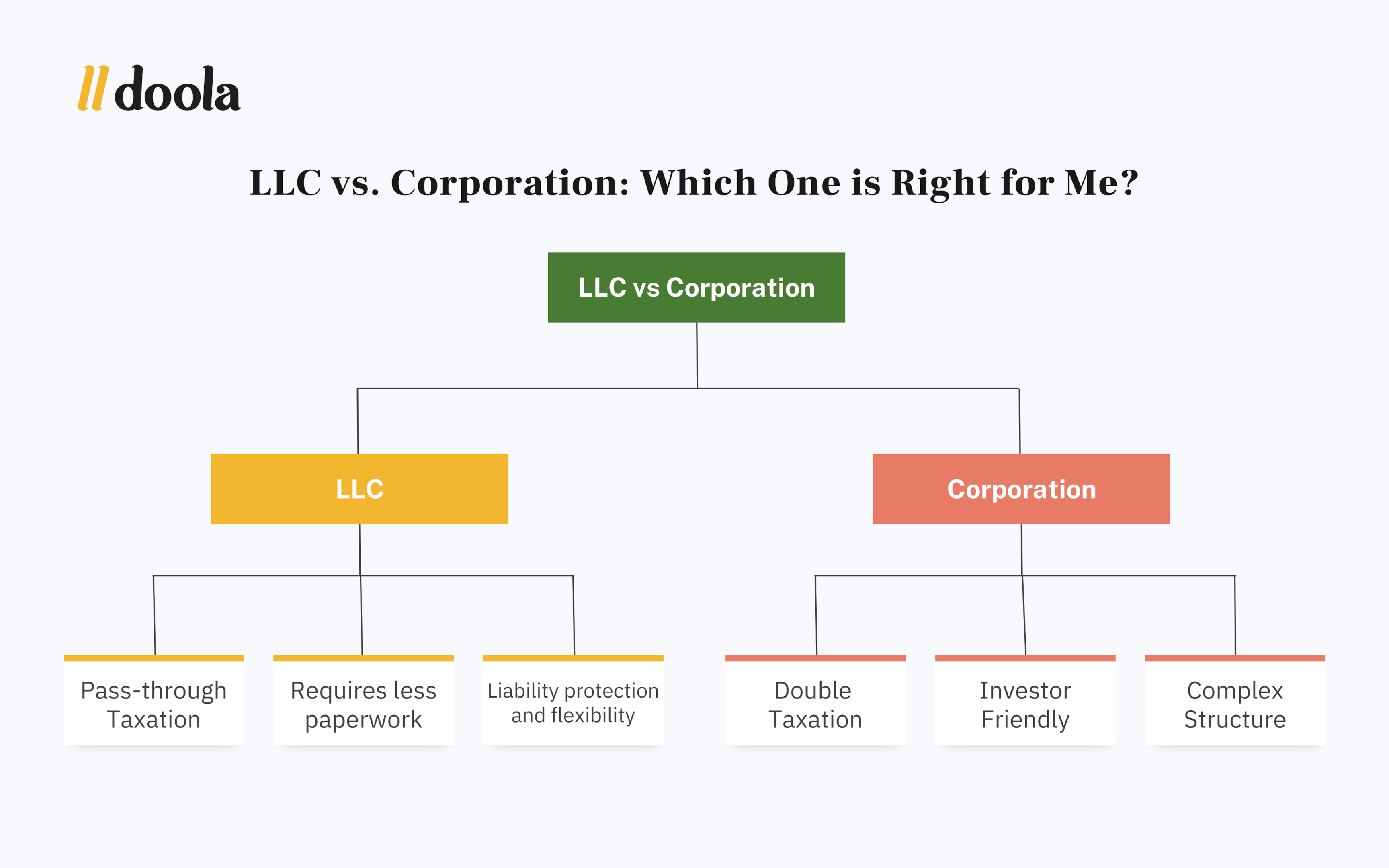 Sole Proprietorship
A sole proprietorship is the simplest and most common for solo entrepreneurs. There is little paperwork required to operate as a sole proprietor. The owner has unlimited personal liability for debts and lawsuits arising from the business. Any legal action can threaten personal assets.
Partnership
Forming a general partnership allows multiple owners to share control and liability. However, each partner is personally responsible for the actions of the other partners. Disagreements can also create legal issues and dissolving the partnership is complex. This high liability makes partnerships ill-advised for a small business owner.
Corporation
A corporation provides limited liability protection for shareholders but requires extensive record-keeping and corporate taxes. The high setup costs and rigidity of corporations are unnecessary for a house cleaning company.
LLC
Registering as a limited liability company (LLC) combines pass-through taxation with personal liability protection. Owners benefit from legal and financial separation of their personal and business assets. The flexible management structure works for both sole owners and multi-member LLCs.
Starting an LLC only requires filing articles of organization and an operating agreement. Annual state fees are under $100 in most areas. Ongoing record-keeping is straightforward.
Overall, forming a limited liability company provides the best balance of liability protection, tax structure, and operating flexibility for a small cleaning business as you scale from one to many employees. Consult an attorney to ensure your LLC is established correctly.
5. Register Your Cleaning Business For Taxes
Obtaining an Employer Identification Number (EIN) from the IRS is an important step. An EIN functions like a Social Security Number for your cleaning business for tax and identification purposes.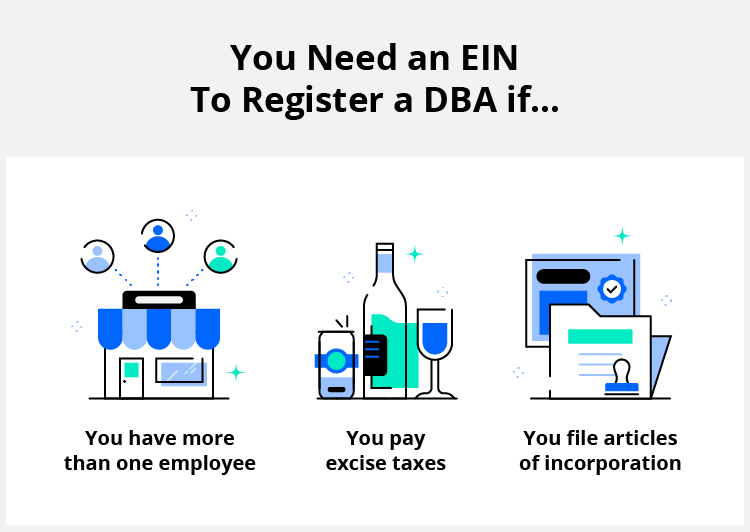 All LLCs, corporations, partnerships, and sole proprietorships with employees must have an EIN. An EIN is also required to open business bank accounts and apply for business license and permits.
Applying for an EIN is free and can be completed entirely online via the IRS website in just minutes.
To complete the EIN application, you'll need to provide basic information about your cleaning business including name, address, and ownership structure. The online form will walk you through each required field.
In the end, you'll receive your unique 9-digit EIN immediately upon submitting the form. This number should be included in all tax filings and legal documents for your cleaning business going forward.
In addition to applying for an EIN, cleaning businesses need to register with state and local tax departments to collect and remit sales taxes. This requires obtaining a separate state sales tax permit number, which involves an additional brief application process and minimal fees.
The sales tax permit must be displayed visibly in your facility. You'll use the permit number when filing regular sales and use tax returns to report taxes collected from customers. This keeps your business compliant with state and local tax laws.
6. Setup Your Accounting
Proper accounting is crucial for a successful cleaning business to track expenses, revenues, profitability, and taxes owed. Investing in tools and professional guidance prevents headaches down the road. Here are a few accounting options for cleaning services.
Cleaning Business Accounting Software
Using dedicated accounting software like QuickBooksstreamlines the tracking and categorization of every business transaction. QuickBooks connects directly to bank and credit card accounts to automatically import and log all inflows and outflows. This removes manual data entry and ensures no payments are missed. Basic QuickBooks plans start at $10/month.
Hire an Accountant
Partnering with an accountant is wise for cleaning business owners without financial expertise. An accountant can set up your QuickBooks with the optimal chart of accounts and teach you how to effectively use the software. Expect to invest $150-$300 for initial setup and training.
Ongoing services like monthly reconciliation of bank and card statements will run $150-$300 per month. This ensures transactions are properly coded and your books stay up to date. Small business owners can learn a lot from a professional accountant.
Come tax season, your accountant handles the complete preparation and filing of Schedule C, quarterly payroll tax returns, and other required business tax documents for $500-$1000 annually. Small local businesses rely on professional accountants during tax season.
Accountants track deductible expenses like equipment, supplies, uniforms, vehicle mileage, and home office use. They'll ensure you capture all eligible business expense deductions and provide supporting documentation in case of an audit.
Open a Business Bank Account and Credit Card
It's recommended to maintain a separate business bank account and credit card solely for company finances. This separates personal and cleaning business spending for easier accounting.
Business bank accounts can be opened online with a DBA certificate, EIN, and business address. Interest-bearing accounts with low monthly fees are ideal for cleaning business owners.
Business credit cards allow you to keep all company spending on a dedicated card. Cleaning businesses often qualify for business cards based on personal credit scores and annual revenue.
Cards tailored for service businesses offer rewards on common purchases like advertising, gas, cell service, and office supplies. Carrying a balance won't affect your credit score.
7. Obtain Licenses and Permits
Before taking on any clients, new house cleaning companies should secure all required federal, state, and local licenses and permits. Operating without proper credentials can lead to large fines or even force your cleaning business to shut down.
Check with the U.S. Small Business Administration for federal licensure requirements. The SBA also offers a local permit tool to narrow your license search.
At the federal level, cleaning businesses with employees need to obtain an Employer Identification Number (EIN) from the IRS and comply with FICA tax requirements. Independent contractors require a Form SS-4 on file.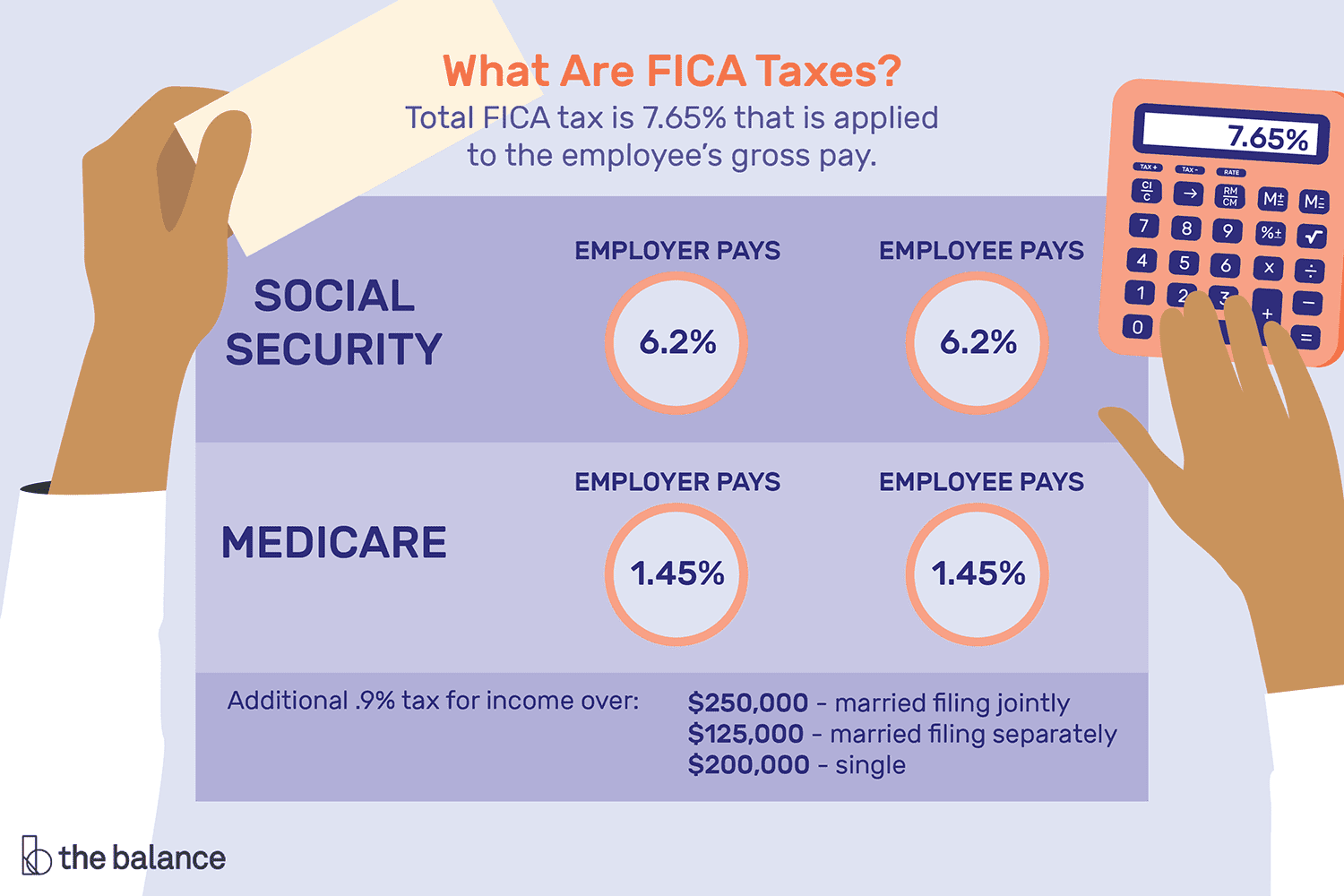 Companies with a facility for on-site staff and equipment storage may need an occupancy permit from the building department. Any leased office or warehouse space should already have a valid certificate of occupancy.
While bonding is not legally required, many larger clients prefer bonded cleaners for protection against theft. Bonds generally cost $200-$500 based on desired coverage limits.
Stay current on renewal dates for all licenses and permits. Set reminders to re-apply on time and avoid any lapses in compliance. Failing to display up-to-date credentials risks hefty violations.
8. Get Business Insurance
Carrying proper insurance is highly recommended to run a successful cleaning business. Insurance protects house cleaning companies from the myriad of risks they face day-to-day. Without adequate coverage, you put yourself, as a business owner, and your cleaning business at financial risk.
General Liability Insurance
General liability insurance covers any property damage or bodily injuries caused by your cleaning business. This protects you, as a business owner, from potentially bankrupting lawsuits. If a client gets injured in a slip-and-fall accident or has belongings damaged, it could leave you liable.
Workers' Compensation Insurance
Workers' compensation insurance is mandatory in most states to start a cleaning business. Workers' compensation covers injuries or illnesses suffered by employees on the job. Without it, you are liable for all medical bills and lost wages in any workplace accidents.
Commercial Auto Insurance
Commercial auto insurance is necessary to cover vehicles transporting staff and gear between appointments. Being underinsured and facing a major lawsuit, employee injury claim, or vehicle accident can quickly put you out of business. The right insurance mitigates these risks.
To get insured, determine the coverage types and limits you need. Then shop quotes from multiple providers like Hiscox and The Hartford.
Apply online or work with an insurance broker to secure the best rate. Expect to budget $1000-$5000 annually depending on your policy limits, number of vehicles and employees, and other risk factors.
9. Create an Office Space
Having a professional office space provides cleaning services with a central hub for:
Administrative tasks
Equipment storage
Training
Meetings
Breaks
While a large dedicated space isn't essential, some type of base of operations adds legitimacy and functionality.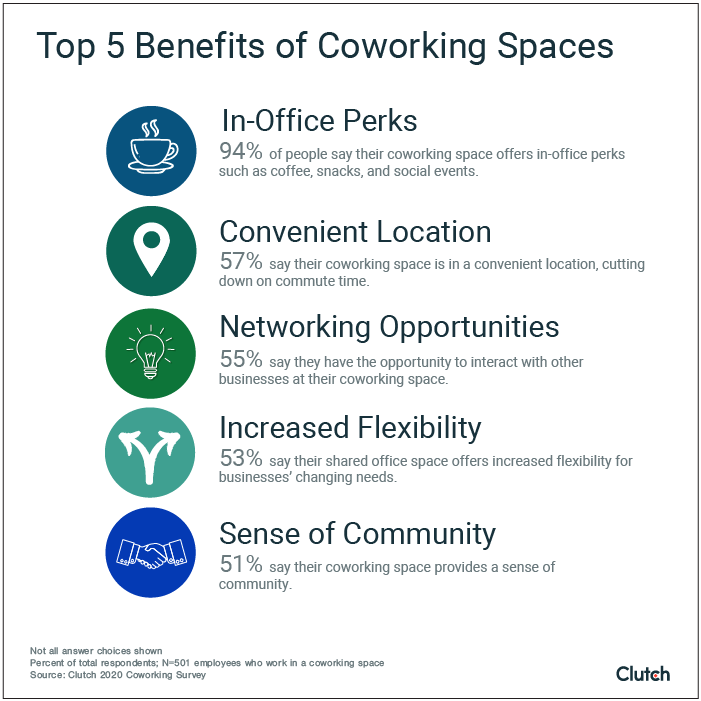 There are a few options for a cleaning business office space, including:
Home Office
A basic home office is the most affordable option for a cleaning business. Home office space expenses start at $100-200 per month for furniture and supplies. A home office gives owners a dedicated workspace for scheduling, phone calls, and paperwork. Home offices also come with tax deductions of up to $1,500 per year.
Coworking Office
Coworking spaces like WeWork provide flexible shared offices on a month-to-month basis starting at $300 per month. Coworking spaces also facilitate networking with other cleaning business entrepreneurs. WeWork offers a variety of packages, including private, semi-private, and shared offices.
Storefront Office
A small storefront office space provides visibility and walk-in access for $800-$1500 monthly. However, retail space is costly and unnecessary given cleaning work is performed in client homes. If you're not opening a physical shop, a different office type is best for your cleaning business.
Commercial Office
For larger cleaning business teams, leasing a private commercial office space might make sense. Being in a business complex enables on-site equipment storage, training rooms, and ample parking for $1,000-$2,000 per month. Multi-year leases and build-out costs make this impractical for most small businesses.
10. Source Your Equipment
A home cleaning business requires specific equipment and products, including vacuums, mops, brooms, buckets, and protective gear. Stock can be acquired by buying new or buying used.
Buying New
Specialty retailers like Home Depot, Janitized, and SupplyWorks offer brand-new cleaning supplies. Buying new allows you to customize equipment, and often includes product warranties. Buying everything new also carries higher upfront costs of potentially $1000-$2000.
Buying Used
Scouring local secondhand listings on Craigslist, Facebook Marketplace, and OfferUp yields major savings on used equipment in good condition. Vacuums, auto-scrubbers, ladders, and steamers can often be found for 50 to 75% off retail prices. Be sure to inspect items carefully before purchase.
When sourcing equipment, strike a balance between quality and value. Cutting too many corners risks shoddy performance and poor client perceptions. Overspending strains startup budgets.
11. Establish Your Brand Assets
Creating a strong cleaning business brand identity is crucial. For cleaning companies to stand out, they must be unique to nearby competitors. A polished logo, professional contacts, and consistent visual presence enable you to build trust and recognition. Here are some ways to increase brand recognition as a cleaning business.
Get a Business Phone Number
Acquire a unique business phone number from a provider like RingCentral. Choose a local area code so prospects feel you are an established local service. RingCentral offers toll-free and local numbers starting at $30/month with call routing to any device.
Design a Logo
Design a sleek cleaning business logo and complementary brand assets like uniforms, labels, and vehicle decals. A bold cleaning service name and icon make your business identifiable at a glance. Looka is our top choice for logo design. Looka uses advanced AI to design logos based on your personal preferences.
Business Cards and Signage
Business cards from Vistaprint let you leave prospects with easy access to your contact info. Always have your cleaning business cards ready to hand out when meeting potential clients. Vistaprint offers basic cards for under $20.
Register a Domain Name
Secure your cleaning business domain name to control your online presence. Services like Namecheap make registering a .com domain easy starting at $14 annually. Choose a name matching your logo for consistency.
Design a Website
Construct a website to share your services, photos, contact forms, and online booking. User-friendly DIY platforms like Wix allow anyone to build a great site through drag-and-drop templates and hosting starting at $14 monthly.
Alternatively, hire a freelancer from platforms like Fiverr to custom-design your site. Full professional site development averages $500-$1000 one-time.
12. Join Associations and Groups
Joining professional associations provides invaluable connections within the house cleaning industry. Tapping into these networks facilitates sharing best practices and resources. Some associations to check out include The American House Cleaning Association and The International Sanitary Supply Association.
Here are some other places to seek out like-minded business owners.
Local Associations
Seek out local associations to gain networking support relevant to your target area. Check with other home cleaning and even commercial cleaning businesses in the area. You may find local chapters of larger cleaning business associations online.
Attend In-Person Meetups
Attending regional cleaning industry trade shows allows owners to discover new equipment, products, and service opportunities. Networking face-to-face often leads to contractor referrals and partnerships.
Leverage community sites like Meetup to find regional cleaning business mixers and networking events near you. Meetup makes it easy to connect with other local cleaning pros for under $10 per meetup.
Facebook Groups
For daily idea sharing and troubleshooting, join popular cleaning industry groups on Facebook. Some Facebook Groups for cleaning services to checkout include Cleaning Business Pro Community, Cleaning Business Owners, and Cleaning Business Network.
Surrounding yourself with fellow cleaning industry peers provides infinite sources of wisdom. Networking is invaluable as you navigate the ins and outs of your house cleaning business. Don't go it alone when affordable communities exist to help you succeed.
13. How to Market a House Cleaning Business
Implementing an effective marketing strategy is essential for cleaning businesses to continually attract new clients. Customer referrals provide the strongest start, but establishing an ongoing presence across digital and traditional channels ensures growth.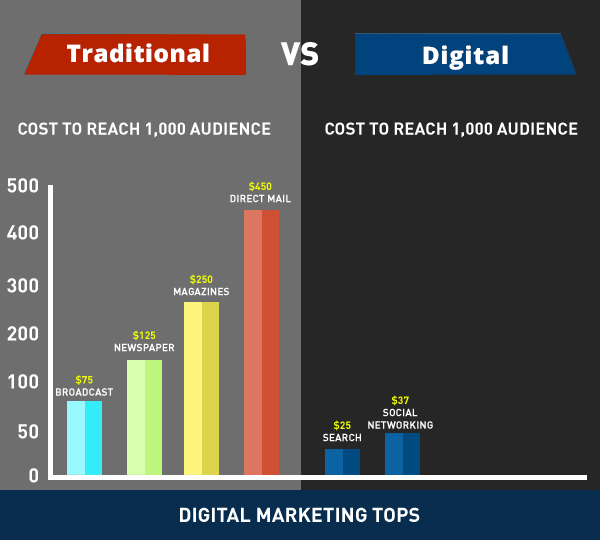 There are many ways to market a home or commercial cleaning company, here are a few common methods.
Friends and Family
Leveraging personal and professional connections is an affordable customer acquisition strategy. When launching, reach out to friends, family, and coworkers who may be interested in your services. It's likely most or all are willing to refer others or share your business page online.
Offering referral rewards like $25 off to existing clients who recommend new customers incentivizes organic word-of-mouth promotion. This builds trust and taps into the power of social proof.
Digital Marketing
Digital marketing is a natural choice for a small home cleaning business. There are many affordable, and free, online resources. Here are a few ways to advertise online.
Run Google/Facebook PPC ads targeted locally and focused on service keywords like "house cleaning near me". Expect to invest $300-$500 per month to drive calls and conversions.
Start a business page and run promotions on Facebook to raise local awareness. Facebook's targeting abilities help efficiently reach neighborhood homeowners as potential clients.
Produce a steady stream of social media content highlighting your services to build an audience and likability.
Claim and optimize Google My Business and other directory listings so your services appear in the "Best cleaning services near me" results.
Launch an email newsletter with cleaning tips, promos, and company updates to nurture leads. Offer an incentive like 10% off their first clean for subscribing.
Traditional Marketing
Traditional marketing creates a strong visual reaction to your cleaning business. Tangible items like business cards and flyers are more difficult to delete than email newsletters. Here are some traditional marketing products to try.
Print door hangers, flyers, and mailers to distribute in wealthy neighborhoods and apartment complexes.
Sponsor a local youth sports team and have the players distribute coupons to their families.
Run radio spots on local stations describing your services.
Place eye-catching yard signs at busy nearby intersections.
Consistent promotion across digital and traditional channels ensures your services stay relevant. Adjust and expand efforts based on which platforms drive the best returns.
14. Focus on the Customer
Providing exceptional customer service is crucial for cleaning companies. Customer focus helps you earn loyalty, referrals, and repeat business from clients. In an industry driven so heavily by word-of-mouth, experience is everything. Here are a few steps to take to improve your customer-focus efforts.
Start by ensuring complete satisfaction with each cleaning job. Ask for feedback on your team's performance.
If anything is damaged or missed, offer to return and make it right immediately free of charge. This conveys your commitment to quality.
Surprise and delight clients by leaving a small thank you gift after big cleans like a scented candle or fancy soap. This shows you appreciate their business and went the extra mile.
Make it easy for clients to leave reviews on sites like Google and Facebook. Feedback helps prospects feel confident in choosing your company. Proactively respond to any negative reviews to resolve issues.
Send periodic emails or handwritten notes checking in with longtime clients and thanking them for their continued business. Include coupons for their next clean as a gesture of gratitude.
When communicating with prospective or current clients, maintain a friendly, responsive approach. Reply quickly to inquiries and provide same-day quotes.
By making each client feel valued, your house cleaning business can thrive on its reputation alone.
Wrapping Up
Throughout this guide we talked about how to start a house cleaning business, including:
Market research
Competitive analysis
EIN registration
Entity formation
Sourcing equipment
Establishing a brand
Opening an office
Marketing
Customer focus
As you move forward with your cleaning business be sure to watch for changing trends, and maintain brand visibility.